This post may contain affiliate links, which means we may receive a commission if you purchase through our links. Please
read our full disclosure here
.
Much like our wardrobes, our purses need a revamp in the summer. Though you may have a few year-round necessities, these summertime handbag essentials should be on your to-buy list. In the post, we're going to recap 10 must-have items every college-aged woman should have in her handbag during the summer.
To Start: Bag Options!
Before we can fill the bag, we must first pick out the perfect summer style! 'Tis the season for bright colors, bold prints, and fresh new silhouettes. From structured handbags to slouchy backpacks, there's something just right for everyone. Here are a few cute, budget-conscious, everyday faves: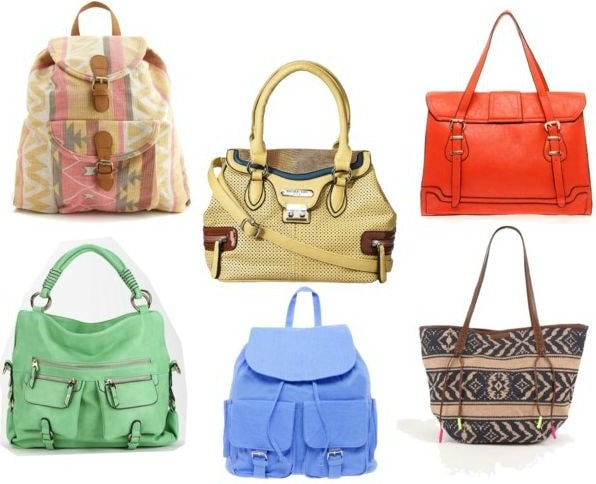 Products (Clockwise from top left): 1. Charlotte Russe, 2. Target, 3. boohoo.com, 4. Urban Outfitters, 5. boohoo.com, 6. PacSun
And now, our top 10 summer purse essentials:
1. Sunscreen
Products: Neutrogena, Hawaiian Tropic, Coppertone
Sunscreen is absolutely the most important item in your summer bag. The lotion only works when it's reapplied as instructed, and the best way to ensure its reapplication is to have it with you at all times! Toss a bottle (or a spray can) into your bag and you won't have to worry about when you are going to be exposed to the sun.
2. Lip Product with SPF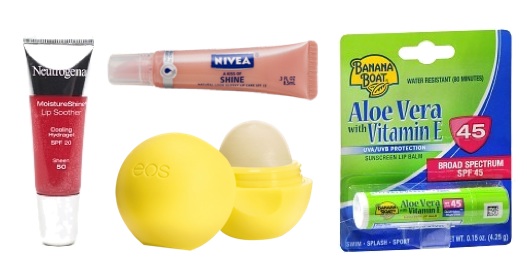 Products: Neutrogena, Nivea, EOS, Banana Boat
Just like your skin, your lips are vulnerable to the harsh rays of the sun. Keep them healthy by using a lip product with SPF. There are many options available, from balm to gloss, so pick whatever best suits your needs! Day or night, you will be able to protect your pout.
3. Sunglasses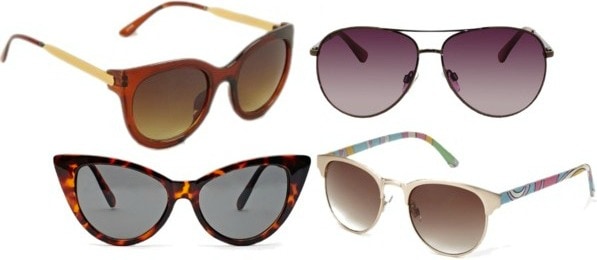 Products (Clockwise from top left): 1. Urbanog.com, 2. Target, 3. Nasty Gal, 4. Forever 21
You've taken care of your skin and your lips, but don't forget about your eyes! Sunglasses are easy to leave behind, or you may ditch them when you're heading out into the clouds. But, you will definitely regret that decision if the sun starts to peek out. It's best to have them on hand, as shades are essential to protect your precious eyes. After all, you don't want to do any damage to those baby blues (or browns, greens, etc)!
I've shown a few of my favorite options, but be sure to check out our recent article on sunglasses trends to help you find the perfect pair.
4. Oil Absorbing Papers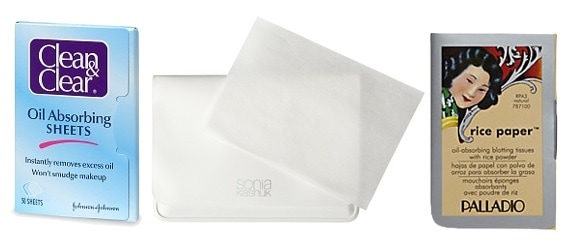 Products:Clean & Clear, Sonia Kashuk, Palladio
One of the biggest frustrations in humid weather is the oily skin that comes along with it. Oil-absorbing papers are a lifesaver in this situation! They are designed to simply lift any shine, while leaving your makeup perfectly in place.
5. Powder Compact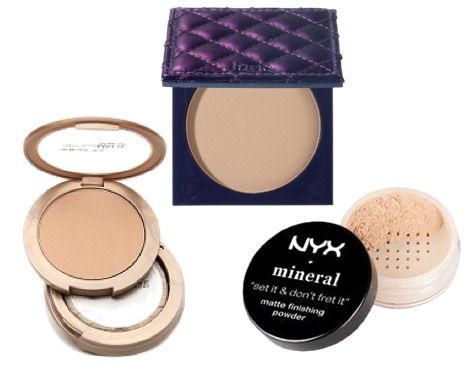 Products: Maybelline, Tarte, NYX
In the summer, you can definitely ditch the makeup bag, but a mattepowder must stay! After blotting with the papers discussed above, pat a little on to calm down the sheen. The goal is to glow, not glisten. As an added bonus, look for a powder that has some SPF in it. While it certainly won't take the place of your sunscreen, it's a great go-to in a pinch.
6. Facial Wipes

Products: Neutrogena, Pacifica, Simple
While oil-absorbing sheets and a great powder will usually do the trick, sometimes you just need to start from scratch. After a long, sweaty day in the sun, you will be thankful to have some facial wipes on hand. These provide a quick and easy way to refresh yourself as you transition from day to night. Wipe the slate clean and you'll feel brand new!
Also, if you don't want to lug around a big package of your fave facial wipes, try looking in the travel-sized toiletry section of Walmart or Target for portable sizes.
7. Mini Deodorant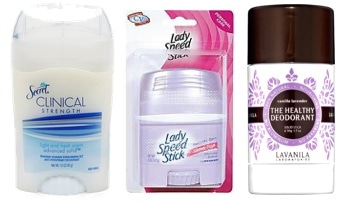 Products: Secret, Lady Speed Stick, Lavanila
Another unfortunate downfall of summer is the unavoidable perspiration that comes along with the hot weather. Curb it quick with some deodorant. If you ever need to reapply during the day, you'll be happy to have it! Travel-size sticks are perfect to stash away for emergencies, and they're small enough to be undetectable in your bag.
8. Mini Perfume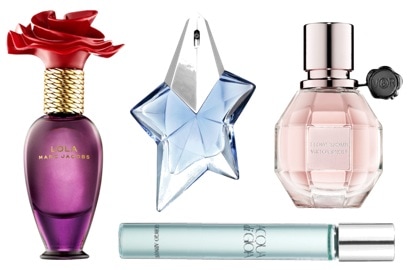 Products:Marc Jacobs, Thierry Mugler, Viktor & Rolf, Giorgio Armani
After you have freshened up with some deodorant, use a spritz of perfume to add the finishing touch. Most scents are available in mini versions, or you can try a roller bottle. Even simpler, see where you can scoop up some trial-size freebies. These can be tossed in even the smallest bag, and can be swapped often if you like to switch up your scent.
9. Hair Ties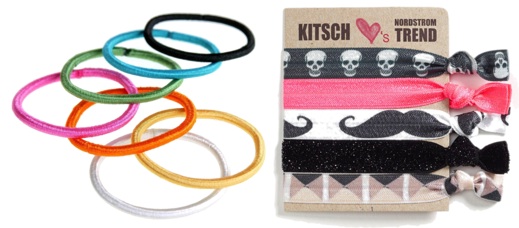 We've all experienced the desperate search for a hair tie. And, in the summer heat, that urge is often magnified. Prepare yourself ahead of time and never get caught empty-handed! (P.S. A few bobby pins would be a great addition, too!)
10. Water Bottle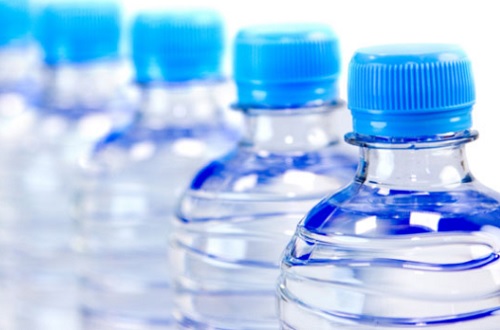 Products:Nalgene, bobble, CamelBak
It is absolutely essential to stay hydrated in the summer, which is where a reusable water bottle comes in. In the dead heat, you will lose water much faster than normal, plus, let's face it, many of us probably don't drink enough water to begin with.
You may want to consider a style with a filter, perfect for fresh water on-the-go. If you can, make a pick that has fluid measurements printed on bottle. This is the simplest way to keep track and make sure you get to your 8 cups every day!
Your Thoughts?
Do you carry these 10 items in your purse? What are your other summer bag essentials? Please share your thoughts in the comments section!