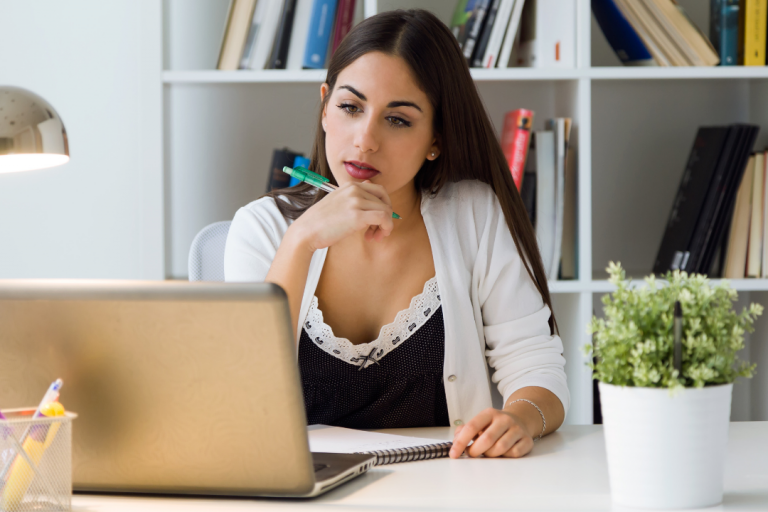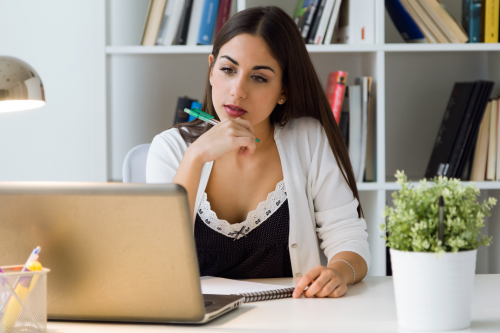 Most of the time, adulting as a young adult is an exercise in humility; between the weight of new responsibilities, the loneliness of living away from your family and friends, and being constantly reminded that you literally don't know anything, it can feel like you're never going to get a hang of this "adulting" thing.
At the same time, all that figuring out– finding the job you'd never thought you'd love but has you jumping out of bed in the morning, the cutie you'd never thought you'd be with but can't stop thinking about, the creative thing that clears your mind of all the negative garbage that brings you down– is beautiful, too, and it's important to cherish this stage in your life as you become the bad-ass lady adult you've always wanted to be.
When you're in the midst of figuring it all out and want to channel that bad-ass lady adult, I've found that the following fashion fixers have helped me feel super-confident, put-together, and like an ADULT, damn it, even when I felt like my life was in shambles around me.
The Bag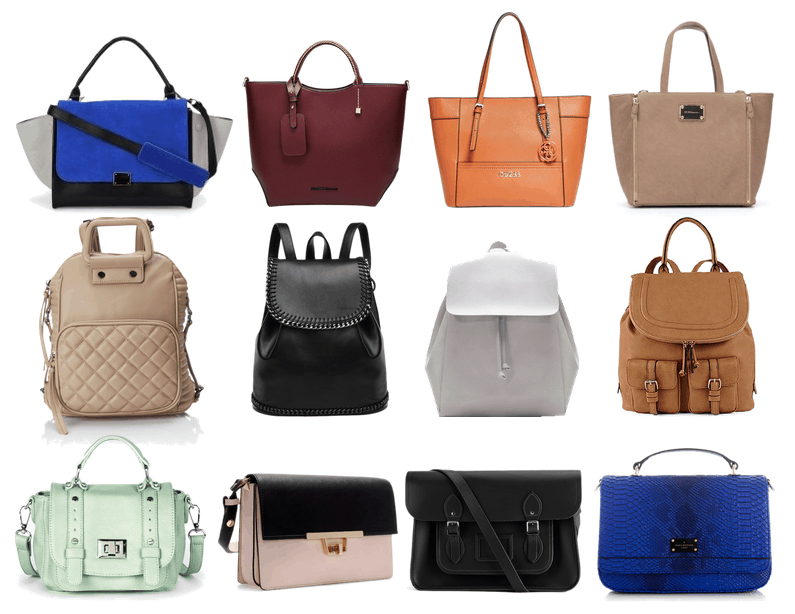 Top Row: 1, 2, 3, 4| Middle Row: 1, 2, 3, 4 | Bottom Row: 1, 2, 3, 4
Bag hoarders, this will disappoint you, but adult life is much easier if you have your entire life in one– one– perfect purse that works with any outfit, for any occasion. Nothing is worse than running out for coffee and grabbing your brand new purse that just arrived this morning, only to realize your wallet isn't in it. That didn't happen to me once, at all. Nope.
This means the bag should be polished (and neutral) enough for work, but not so boring you wouldn't want to take it with you to a party or out with your squad. It should also be big– like, you need to fit your work laptop, your make-up bag, and your wallet in it, big. If the resident dude in your life still calls it a purse, and not a bag, it's not big enough.
The Perfume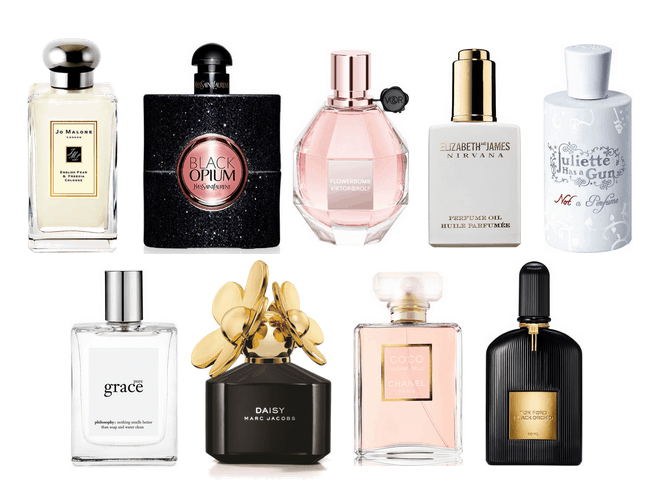 L to R: Jo Malone, Yves Saint Laurent, Viktor & Rolf, Elizabeth & James, Juliette Has a Gun, Philosophy, Marc Jacobs, Chanel, Tom Ford
IMO, nothing makes me feel like myself like a spritz of my favorite perfume (Flowerbomb, for the record, though I'm also a fan of Nirvana Black) on my wrists.
Even on the days when I'm running late getting to work and don't have time to do my make-up, or have to get up at like, 8 am on a Saturday to take my cats to the vet, that ritual of applying perfume makes me feel soooooo fancy, even if my hair is in a messy topknot or whatever.
Bonus points if you have a signature scent– people are more likely to associate that scent with you, and you'll be more memorable to them.
The Red Lip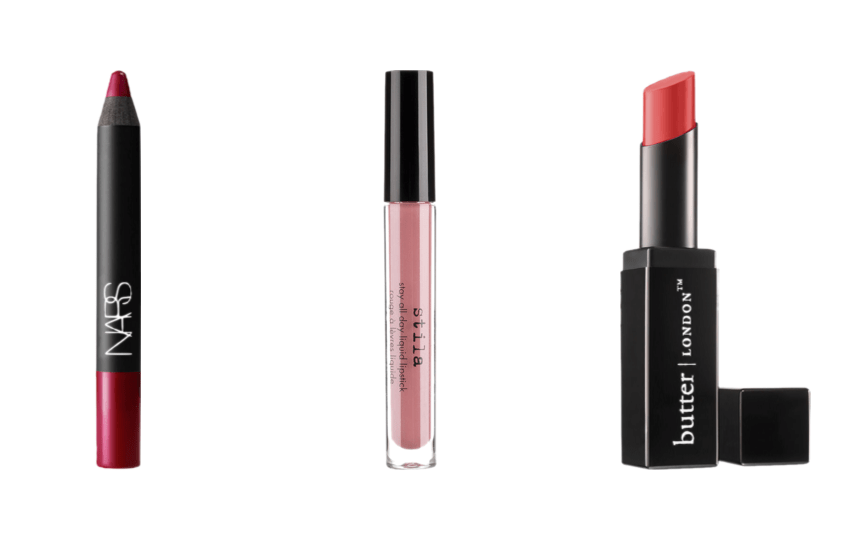 L to R: MAC, Lime Crime, Lipstick Queen, Butter London, NARS, OCC, Kat Von D, Rimmel, Lord & Berry, NYX, Stila
Like Elizabeth Taylor once said, "Pour yourself a drink, put on some lipstick, and pull yourself together." Nothing seems to adultify like an impeccable red lip, and nothing else can complete a look in quite the same way.
When you're running out the door or can't seem to get your hair to do the thing you want it to do, or you have an outfit you'd like to lend a little extra polish to, that perfect red lip is the way to go.
Like with most lip colors, finding that perfect red for your skin tone, hair color, and eye color is going to take some experimentation, so keep trying new reds and formulas until you find the magic one. And don't be afraid to mix formulas and brands for a custom blend!
The Blazer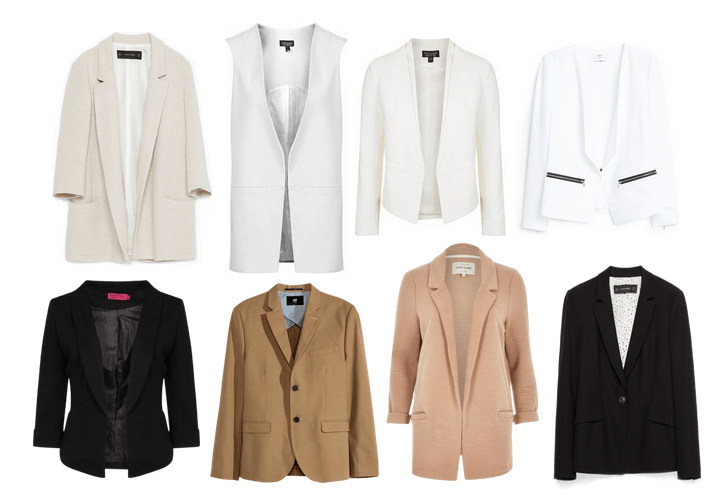 Top Row: 1, 2, 3, 4 | Bottom Row: 1, 2, 3, 4
Yep, yep, you've probably got like seven of these in your closet right now, but I swear to Amy Poehler, nothing fixes fashion dilemmas quite like your favorite blazer. Whether you get pit stains at work, spill Nutella on your favorite dress, (what, you don't keep Nutella at your desk?) or just have a surprise meeting with your boss's boss, a blazer is your workplace workhorse.
Keep one of these puppies in a flattering fit and a versatile color in a desk drawer at work for a fashionable fix, or just use it to keep warm. Either way: throw a blazer on it. It's a thing.
The Little Black Heel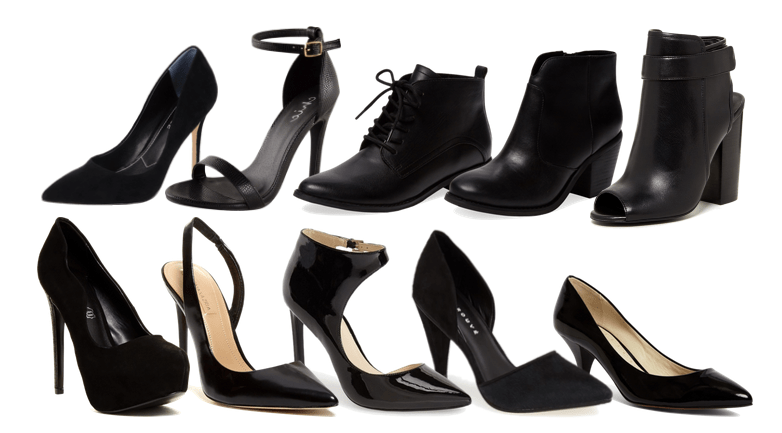 Top Row: 1, 2, 3, 4, 5 | Bottom Row: 1, 2, 3, 4, 5
This is another secret I keep stowed away in my desk for those surprise meetings, or when I just want to feel fierce walking from my cube to the kitchen. Whether you just want to add a dose of glamour to a drab work outfit, or you want to slay on a date in your favorite pair of pumps, finding that perfect pair of black heels (or booties) that go with everything in your closet is a huuuge confidence boost.
A pair of heels that you're going to wear everywhere, with everything, are worth the splurge (say goodbye to heel blisters and swollen toes! At least partially, anyway), so feel free to treat yo'self, if you can.
What do you think?
What instantly makes you feel like more of an adult? What secrets do you keep stowed in the drawers of your work desk? Let us know in the comments below!