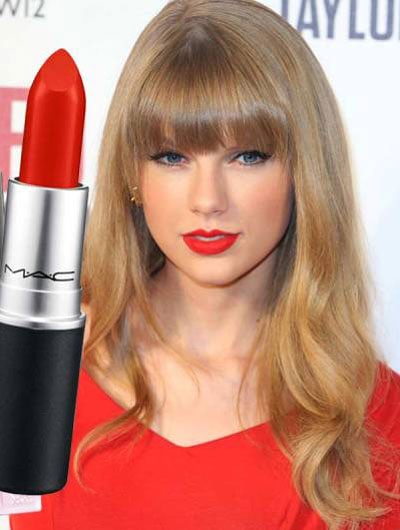 As we all know, bold red lips have never gone out of style. No matter what the year or season, a red lip is always classic, chic, and fun. But with all the different shades, undertones, and textures, it's easy to get lost in a sea of red and come out with a shade that doesn't look quite right.
While red lips may seem a little intimidating, everyone (yes, that means you) can rock this look. So if you've never been able to find the right red or never thought you could pull it off, read on for our guide to the best red lipstick shades for every skintone.
Cool-toned Reds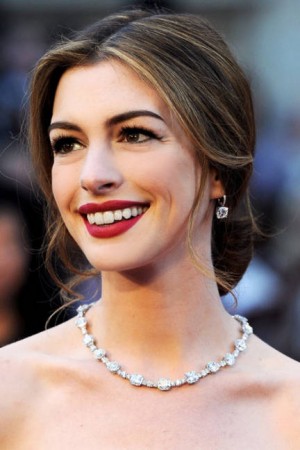 Anne Hathaway | Elle
Cool-toned reds are blue-based reds that tend to look slightly pink. These shades of red look best on girls that have cool, rosy undertones, meaning skin tones like porcelain and ivory, rose-beige, and medium beige (think Evan Rachel Wood, Megan Fox, and Sandra Bullock).
Blue-based reds are great for rosy-skinned ladies, since they work harmoniously with cool-toned skin. If you have yellow undertones, however, you can still rock a blue-based red – just know that it will really pop out against your skin and look super dramatic. A huge benefit of blue-toned reds is that they make your teeth look super white.
For a great cool-toned red, try Revlon's ColorStay Ultimate Suede Lipstick in Trendsetter, a super matte, long-wearing formula. Maybelline Color Sensational Lipstick in Very Cherry is another great option, as is the splurge-worthy Rouge Dior Lipstick in Favori Red.
Warm-toned Reds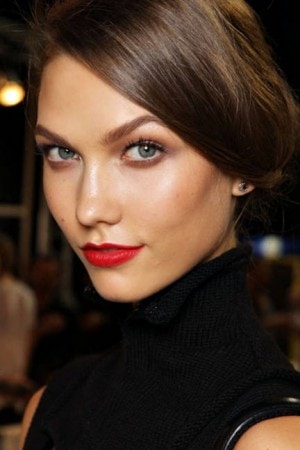 Karlie Kloss | Elle
Warm-toned reds are yellow-based reds that tend to look slightly orange. These shades of red look best on skin with yellow undertones like sand beige, golden medium, or olive skin (think Kim Kardashian, Penelope Cruz, and Zoe Saldana).
Since yellow-toned skin can sometimes look sallow, a warm, orangey red gives the skina pop of radiance and is perfect for days when you feel your skin looks dull. Steer clear of warm-toned reds if you have cool undertones, however, as these shades can clash with your skin and over-emphasize its natural redness.
MAC Lipstick in Lady Danger is a great yellow-based red that is super long-lasting and really brightens up the skin. NARS Lipstick in Heat Wave, is a wonderful warm red that looks especially good on blondes. NYX Lipstick in Eros is a fab budget-friendly pick.
Neutral Reds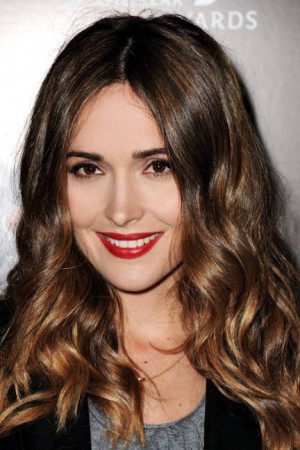 Rose Byrne | Elle
Shades of red that aren't 100% cool or warm are considered neutral. These shades can work with many different skin tones and can look different on everyone. Neutral reds are also considered "true reds" because they don't look pink or orange.
For a classic red lip à la Dita Von Teese, try MAC's Ruby Woo. Another neutral shade that looks orange-red on warm skin and pinkish-red on cool skin is Revlon's Super Lustrous Lipstick in Fire & Ice. (This classic shade has been around since 1952 and was a favorite of Elizabeth Taylor.) We also love CoverGirl's Lip Perfection Lipstick in Hot, which again looks more orange on warm skin and more pink on cool skin tones.
Deep Reds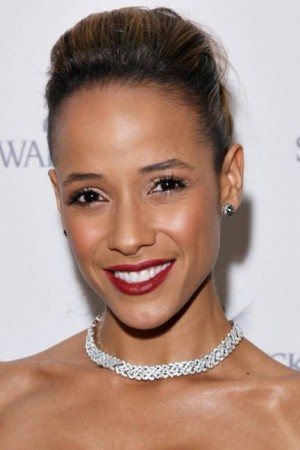 Dania Ramirez | Elle
Deep plum and wine reds are huge this season, but regardless of their trendiness, they always look good on dark skin tones. Rich, deep reds and burgundy shades often look the most natural on deep skin tones as brighter lip colors sometimes look too harsh.
If you have rich and warm mahogany tones in your skin (think Gabrielle Union and Kelly Rowland), try darker, brick-red shades with warm undertones, such as NARS Fire Down Below and CoverGirl Lip Perfection lipstick in Burn.
Girls with cool, espresso tones in their skin (think Viola Davis and Jennifer Hudson) should go for plummy wine shades of red, such as Kat Von D's Painted Love lipstick in Rosary and MAC's lipstick in Hang-Up.
Final Advice for Rocking the Red Lip
For tips on how to apply the perfect red lip, check out our video tutorial.
Red lips aren't just for special occasions! For an effortlessly chic look, try a red lip during the day with a casual ensemble.
Try drugstore brands first, especially if you're new to red lips – no need to shell out big bucks for something you won't wear often.
Like we always say, keep the rest of your makeup understated when wearing a red lip.
Smile big and wear your red lips with confidence!
What do you think?
Have you been known to rock a red lip? Do you have a favorite red lipstick? Any advice or suggestions we left out? Let us know in the comments below!