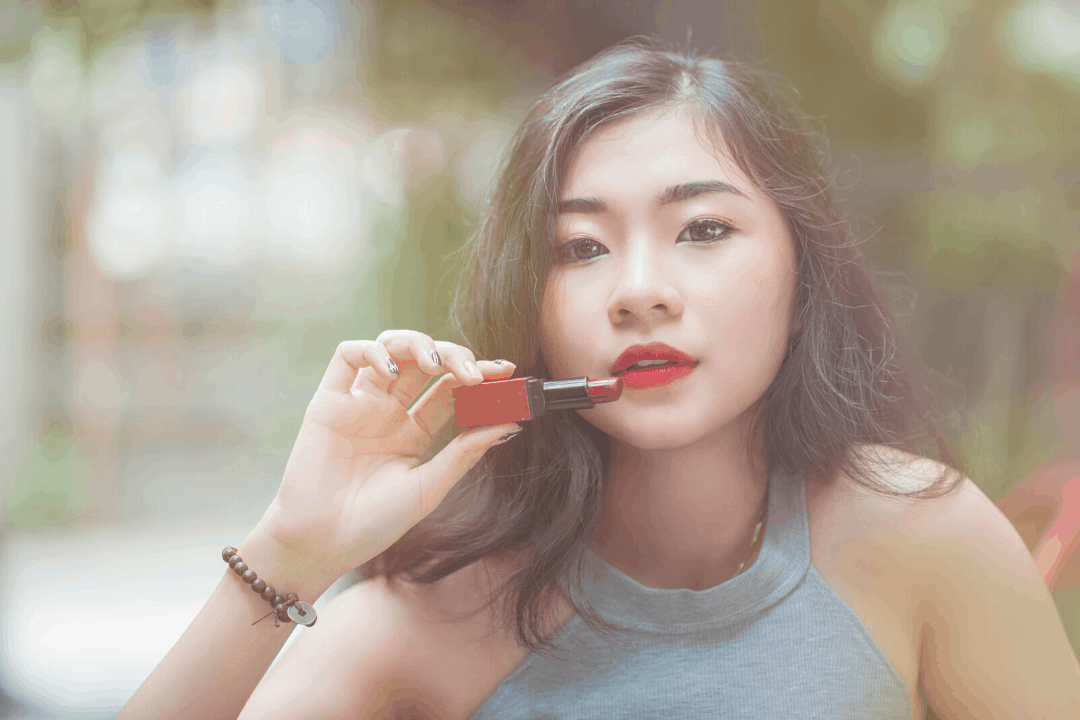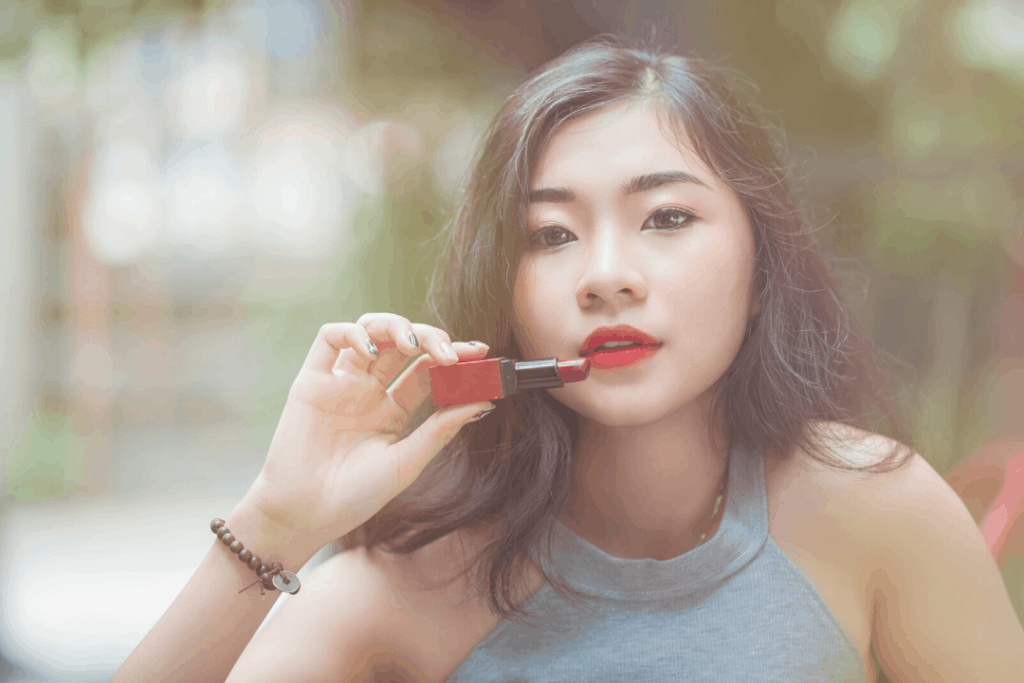 Red lipstick holds a special status that no other makeup product can touch. It's bold, striking and stands out. When you wear it you instantly become the center of attention, for the shade naturally draws eyes. A single swipe and you become a strong figure who owns whatever room you enter.
Red lipstick, to me, is the perfect balance of elegance and power.
For years I thought you had to be a movie star or well established woman to wear red lipstick. The color alone I always associated with confidence, courage, and boldness. And, not being one to label myself with any of these, I didn't feel I was allowed to wear it.
However, I was wrong.
While red lipstick was and is worn by many noteworthy women, like Elizabeth Taylor, Marilyn Monroe, and Taylor Swift, this doesn't mean it's off limits to the everyday gal.
After I set aside this way of thinking, I tried this bold lip myself. Now I know why these women are never seen without it. The overwhelming amount of confidence and strength this product gives makes you feel invincible. Even an everyday college gal like myself can feel the beautiful benefits of this magical makeup product.
Below, I'll explain the power of red lipstick, plus exactly how to wear it right, and I'll even be sharing my favorite red lipsticks of all time. Keep reading to learn everything you need to know.
The Power of Red Lipstick: How Red Lipstick Helped with My Confidence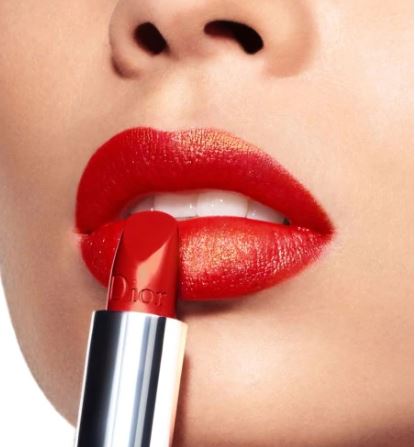 The first and most important element of red lipstick is the confidence it embodies. No matter how low you feel, a red lip is proven to instantly boost your mood. A swipe is a like a magic tool which turns you into the boldest version of yourself, and it's exciting.
I've personally used red lipstick to help overcome my shyness.
I've always been quiet and introverted, but when I went to college this really played against me. I didn't feel as though I had the courage to speak up, tackle a major test, or even try to network.
Once I started incorporating this vibrant hue into my beauty routine, I found myself holding my head a little bit higher. A sense of strength overcame me, giving me the courage to put myself out there. Opportunities that would have once seemed scary, somehow felt obtainable.
And I had this simple little lipstick to thank for my growing my self confidence!
Where to Wear a Red Lip
Traditionally, women reserve their red lips for special occasions. However this hue can and should be enjoyed any time!
After all, a red lip is one of the few makeup styles which transitions from class to work to date night. Plus, who doesn't want to feel like the best version of themselves while grocery shopping? It looks beautiful with a LBD but also with jeans and a cute top.
Personally, I enjoy wearing my red lipstick when I have something big on my calendar like an exam. (See "the power of red lipstick" above!) However if I'm grabbing coffee with my friends and need a boost that day, I'll sometimes add a little swipe.
How to Prep Your Lips
Red lipstick does usually require a little prep work for the best possible finish.
Before applying, I recommend exfoliating and moisturizing your lips for a smooth base.
There are two easy ways to do this, first using a lip scrub then moisturizing with a balm to keep lips soft. Another quick way, which I do daily, is gently rubbing a damp toothbrush over your lips.
Then simply hydrate and add your favorite red lipstick. Either way, you will have flawless lips!
My All-Time Favorite Red Lipsticks
Revlon Super Lustrous Glass Shine Lipstick in "Shine Stealer"
This Revlon lipstick is such a gorgeous product! It's a lipstick which has the benefits of both a lip gloss and balm.
This product has a glossy, smooth finish like a gloss but stays on your lips. Even better, it moisturizes your lips like a balm, which I adore with reds so it doesn't noticeably crack.
NARS Dragon Girl
NARS "Dragon Girl" is the red lipstick that Taylor Swift swears by. And if that doesn't sell you on it already, let me tell you some other reasons why it's amazing.
Dragon Girl is a vibrant shade with a matte finish, perfect for that red lip, classic look. If you're new to red lipstick, this one is my top recommendation for getting started. It's modern and classic, perfect for every gal.
L'Oreal Colour Riche Collection Exclusive Julianne's Red
L'Oreal's Colour Riche collection is one of the best drugstore collections. And the "Julianne's Red" lipstick is the standout red shade in the line. It's velvety smooth, pigmented, and has a soft matte finish. Plus the shade looks great on any skin tone, fair or dark.
Dior Rouge Dior (999)
If you're looking to treat yourself, Rouge Dior (999) is the best option. Dior Makeup always creates high quality products which never disappoint, making this lipstick worth every penny.
If I'm looking to splurge, Dior Makeup is always my first option. Never once in my years have I been disappointed, making this lipstick worth every penny. The shade is sexy, fun, and vibrant, great for finding ultimate confidence.
Which red lipstick will you choose to wear? And where it be taking you?