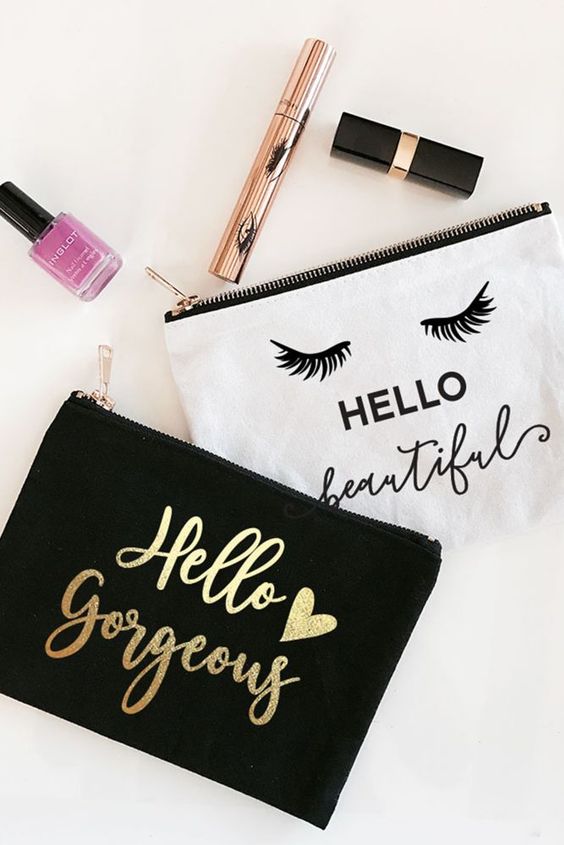 This post will show you 15 cute makeup bags that will hold your entire makeup collection.
As a college student, you probably know how hard it can be to keep your dorm or apartment organized when you have so many other things going on.
This also applies to your makeup collection.
Keeping your makeup products organized will make it easier for you to get ready while also making sure that you always have your kit ready to go if you need to travel over the weekend.
You can achieve this by finding a cute makeup bag that works for you! Here are some of the best makeup bags for college women — we are obsessed with these!
1. Makeup Bag with Adjustable Dividers
A makeup bag with adjustable dividers like this one from Amazon is a great way to keep all of your makeup products organized.
The dividers allow you to be able to separate your products however you want so that you know where everything is, and you will be able to make sure that your products do not get ruined by being thrown all together.
Another great thing about this cute makeup bag is that it comes in a variety of sizes, so you can find the best one for you depending on how big your makeup collection is.
2. Clear Makeup Bag
A clear makeup bag is also a great choice because you will be able to see exactly what you have in your makeup bag without having to go through all your products to find what you are looking for.
This makes it much easier to get ready, especially if you are in a rush or want to get your makeup done quickly before class.
Plus, these clear bags have total '90s vibes — they're a definite throwback and they're so cute!
3. Double-layered Makeup Bag
If you have a lot of makeup brushes and have a hard time keeping them clean, you can choose to purchase a double-layered makeup bag.
This cute makeup bag in chic black allows you to have your makeup products and brushes all in one bag while making sure your brushes do not get dirty by keeping them separated from your products.
Now, you will no longer have to worry about whether your brushes are ready to be used because they will stay clean with this kind of makeup bag!
4. Hello, Gorgeous Makeup Bag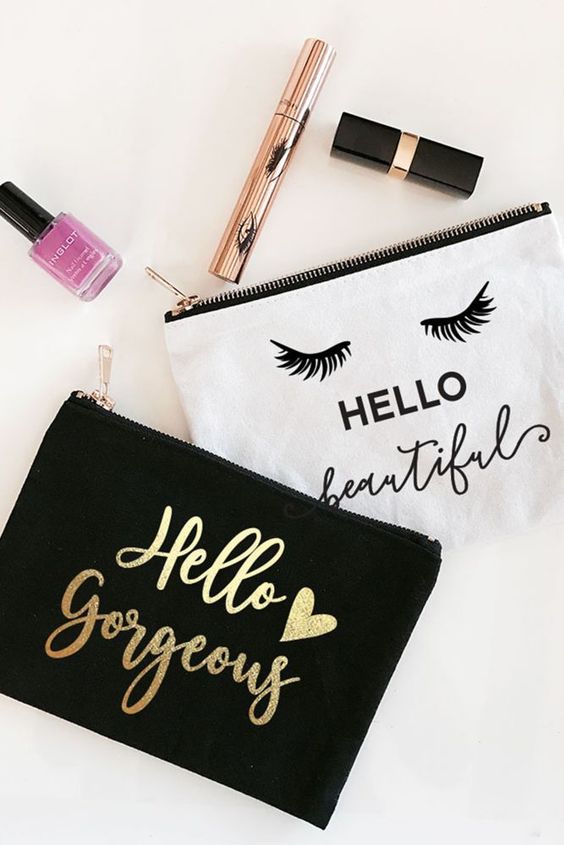 You can also have fun with how you organize your makeup products by getting a decorative makeup bag!
This one from David's Bridal is so cute, with a little quote that will remind you how beautiful you are every day. (Who knew that store made makeup bags? You learn something every day.)
5. Inspirational Quote Bag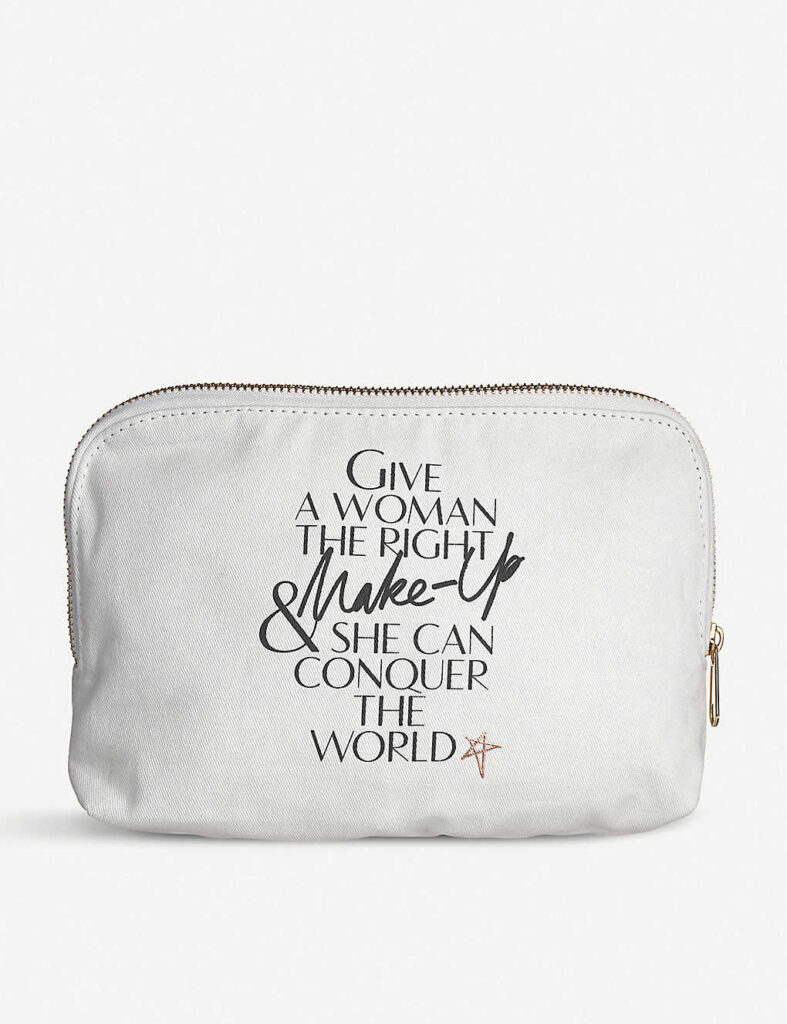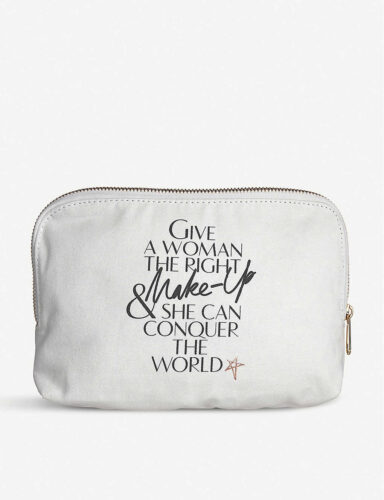 If you are looking for a cute makeup bag that has an even cuter quote on it, this Charlotte Tilbury makeup bag is a perfect example.
This bag is perfect for showing off some of your personality, while also making sure that your makeup products stay clean.
There are makeup bags with a variety of different quotes, so you will definitely be able to find one the you love!
6. Pretty Orange Design Makeup Bag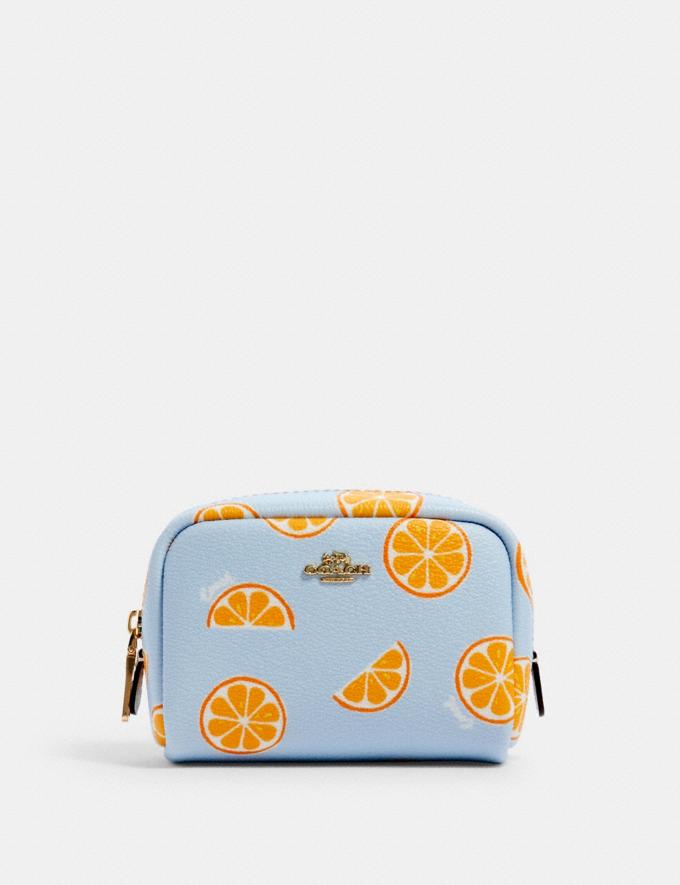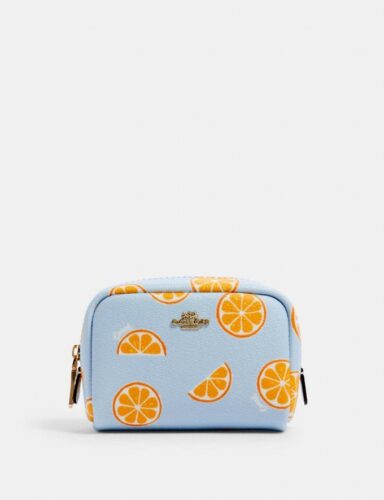 Makeup bags with fun designs, such as this cute orange print makeup bag can also be a way to add decoration to your room and to keep your makeup products organized.
This makeup bag is perfect if you are looking for one for the summer because of its sunny, sweet design!
7. Pink Hanging Makeup Bag
A hanging makeup bag is great for dorm rooms because dorms can be small, therefore, you will want to maximize the space you have.
By purchasing a hanging option like this cute makeup bag, you will not have to worry about your makeup products taking up too much space and you will still have all your items ready to go when you need them.
8. Cute Printed Makeup Bag Set
A makeup bag set is also a fun way to show off your personality because there are many designs to choose from.
Makeup bag sets also are perfect if you are looking for something to separate your products and keep them organized, while having bags that are the right sizes and look good together for decoration.
This cute makeup bag set comes with three options — the smallest size is perfect if you just need to throw a few items together for a quick weekend trip.
9. Designer Makeup Bag
If you are looking for a luxury makeup bag, this beautiful one from Gucci is a good example of a designer makeup bag that will house your collection in serious style.
Seriously, how gorgeous is the pink chevron pattern on this pouch? We'd be extremely jealous of any girl with this cute makeup bag.
Almost every handbag designer makes makeup bags, so you can purchase one from your favorite designer if you are looking for a more luxurious way to store your products.
10. Travel Top-Handle Makeup Bag Set
I love the idea of a makeup bag set made specifically for traveling, especially if you travel frequently — it will make your life a lot easier.
This cute floral printed set has a top handle so it's perfect for getting ready on the go (or just lugging over to your girlfriends' places).
This set is also water-resistant so it can also hold toiletries and liquids for your next vacation.
11. Makeup Containers
Okay, this one isn't a cute makeup bag, but it's so popular on campus that I had to include it!
If you would rather have your makeup displayed in your dorm or apartment, you can purchase makeup containers that display your makeup so you can see where everything is at a glance.
These makeup containers will work no matter how large your makeup collection is because they come in a variety of sizes.
They also have containers for your brushes, so they stay clean and are more readily available to you when you do your makeup.
12. Mini Glitter Makeup Bag
If you want to touch-up your makeup throughout the day, you should get a small makeup bag that your can bring with you in your backpack or purse.
This glitter one is such a cute makeup bag at an affordable price — it's just under $12 right now!
These portable makeup bags can also be used to organize your makeup products or brushes if you don't have a ton of makeup.
13. Lay and Go Makeup Bag
This cute makeup bag is totally non-traditional, but it has the potential to change your getting-ready game!
This lay-and-go bag is exactly what it sounds like. Just plop the bag down on your counter and lay all of your makeup products out as you use them. When you're done, just pull the strings on the sides and voila — all of your makeup is put away in two seconds flat.
This is an absolute game changer if you're the kind of person who takes everything out as you get ready and puts everything away when you're done. (Same here.) It will save you so much time!
14. Makeup Case
A makeup case is a good option if you are looking for something that can work as a makeup bag as well as a way to store your makeup or take your entire collection with you when you travel.
Some makeup products can be fragile, so it is important to have a safe place to store your makeup and keep it organized.
This will help you to make sure that your makeup does not get damaged and that it remains in perfect shape.
Related reading: 16 Genius Makeup Organizer Ideas to Try ASAP
15. Brush Makeup Bag
Keeping your brushes clean and organized is very important when you are getting ready, so that they do not ruin your makeup. Also it is important to keep your brushes clean to prevent any breakouts on your skin.
Therefore, if you want to keep your makeup brushes organized and clean, you can purchase a brush makeup bag.
This one is perfect because it converts into a brush cup so you'll have easy access to all of your brushes no matter where you are.
Which of these cute makeup bags are you planning to purchase?
What makeup bag do you like the best? Why is it your favorite?