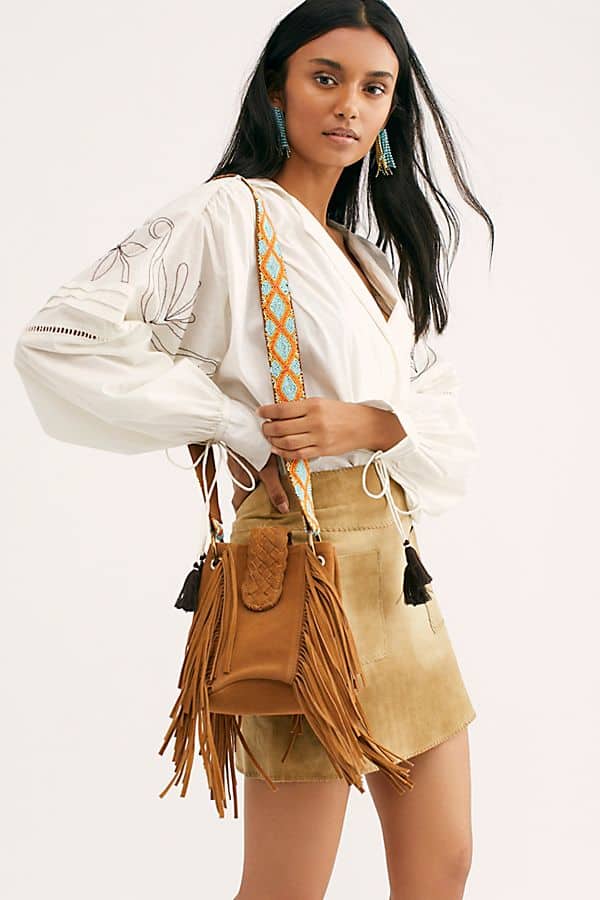 It's that time of the year again: Coachella is mere weeks away, the sun is shining a little brighter, and music festival season is upon us again.
The lineups are great, the tents are being pitched, and it's all coming together so the excitement is high, but when it comes to packing, things can get a bit confusing!
There's a fine line between too much and not enough, and on top of packing well for your entire time at the festival, there are things you'll need on you at all times, but how on earth can you anticipate your future needs now? And what on earth will you put it all in?
Don't worry, I've got you covered! Here's my guide to what to pack in your purse at a festival:
Let's start with what you'll put it all in: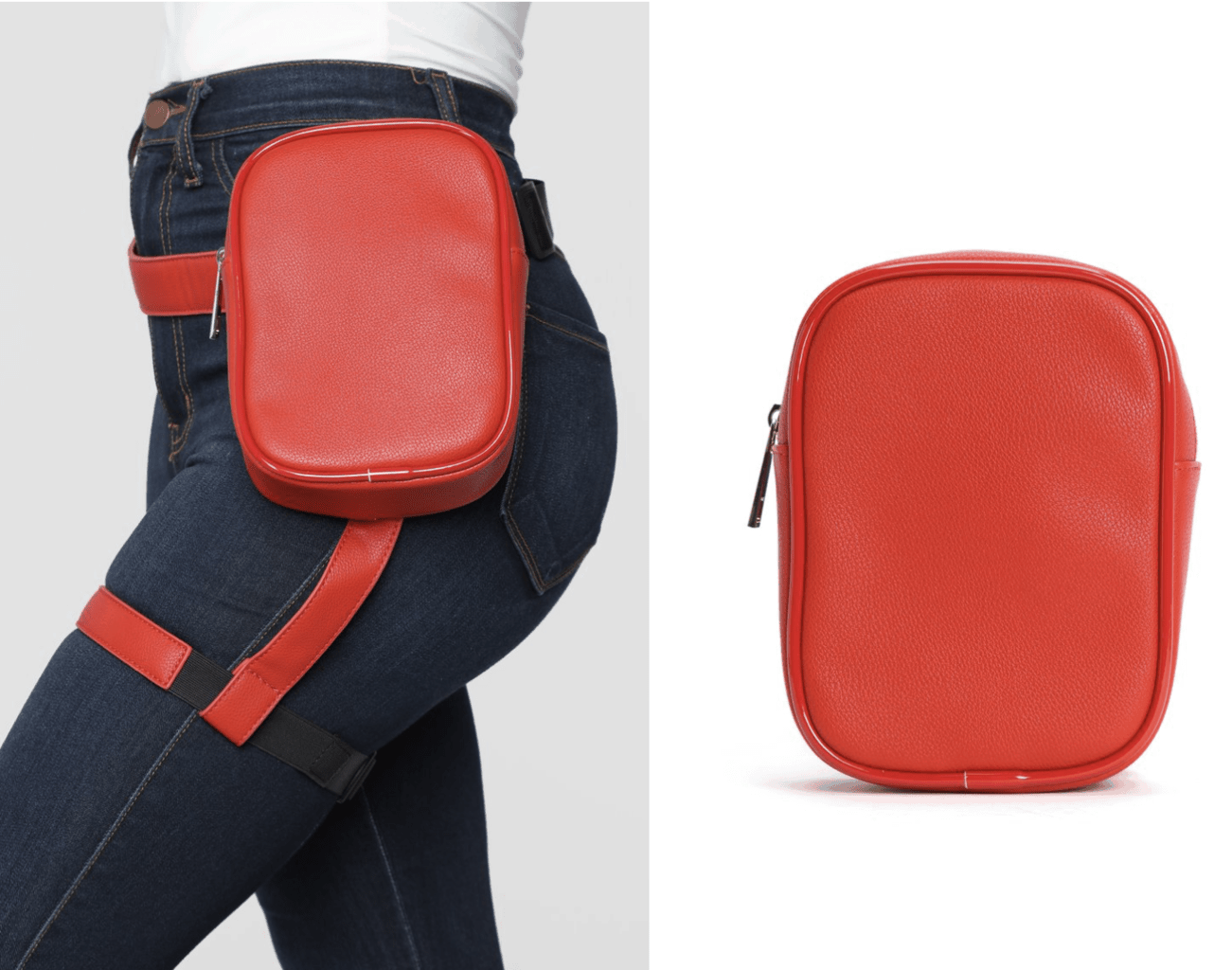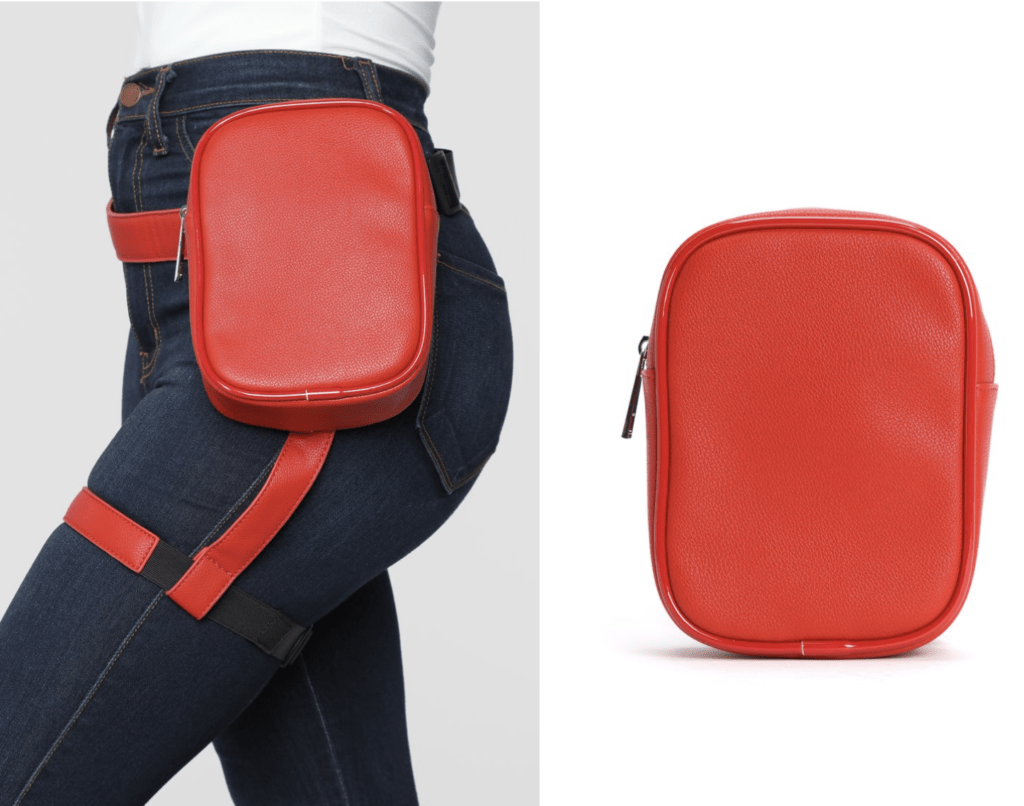 Product: Harness Fanny Pack – Fashion Nova
Recently, every type of fanny pack has made a serious comeback, and they are arguably one of the most prominent fashion statements of 2019 thus far.
This one in particular, however, takes it to a whole new level; it's a little edgier with the harness, and in terms of use at a music festival, a tad safer too! There's no way you're going to misplace your purse if it's literally strapped to you! The color is also bright and cute which is a total added bonus, and it stands out enough to be a statement piece and go with every outfit.
Now on to what to put in it: your phone, some form of ID, a debit/credit card and some cash are a couple of more obvious things that are a good idea to have on hand at all times, but there are a few things that may not immediately come to mind:
1. Lip Balm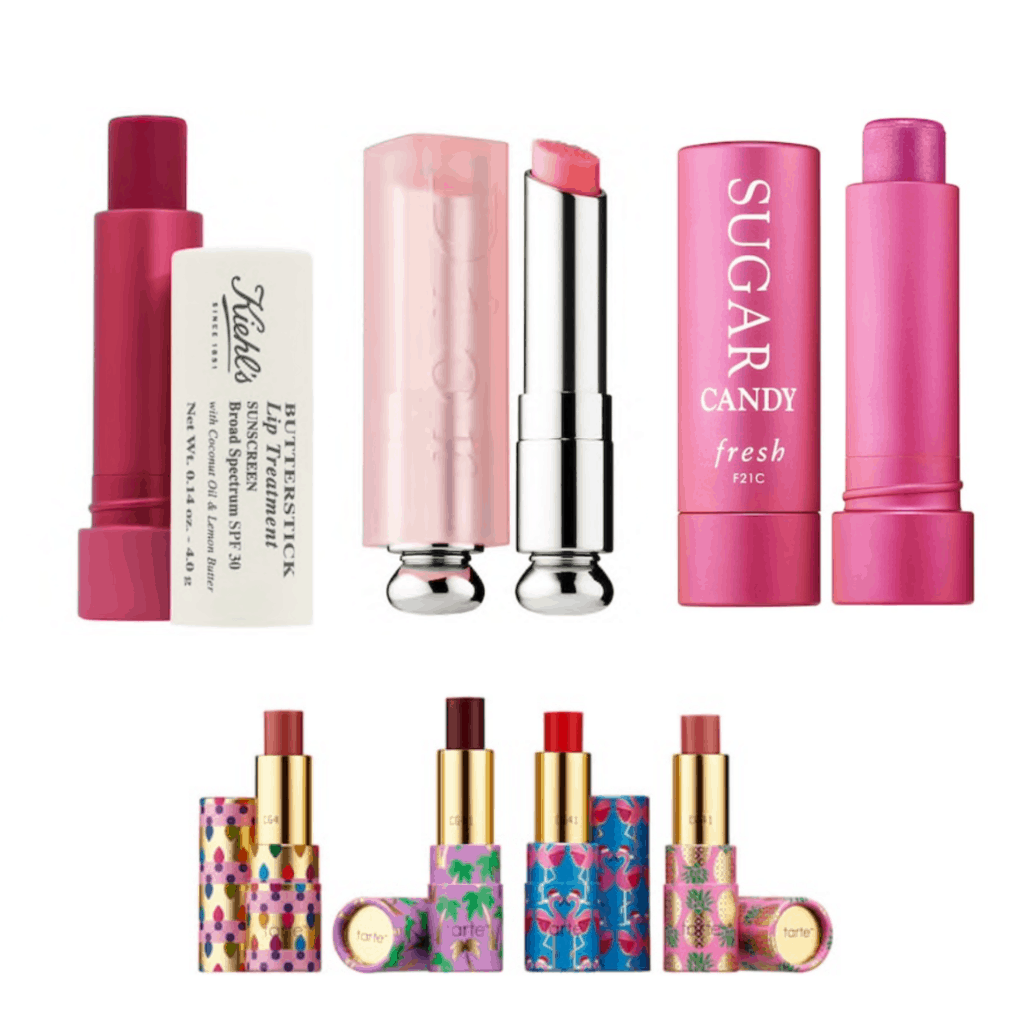 Products: Butterstick Lip Treatment – Kiehl's, Lip Sugar Scrub – Dior, Sugar Lip Balm – Fresh, Quench Squad Hydrating Mini Lip Set – Tarte
We all know about the importance of hydrating and protecting your skin from dry air, but most people don't realize that our lips can suffer too — and not just from chapping in the wintertime!
Lip balm (with a little tint in it) is the perfect thing to layer on your lips during festival time — and with these being so compact, you can reapply it all day and know you're doing yourself a favor!
2. Mini Perfume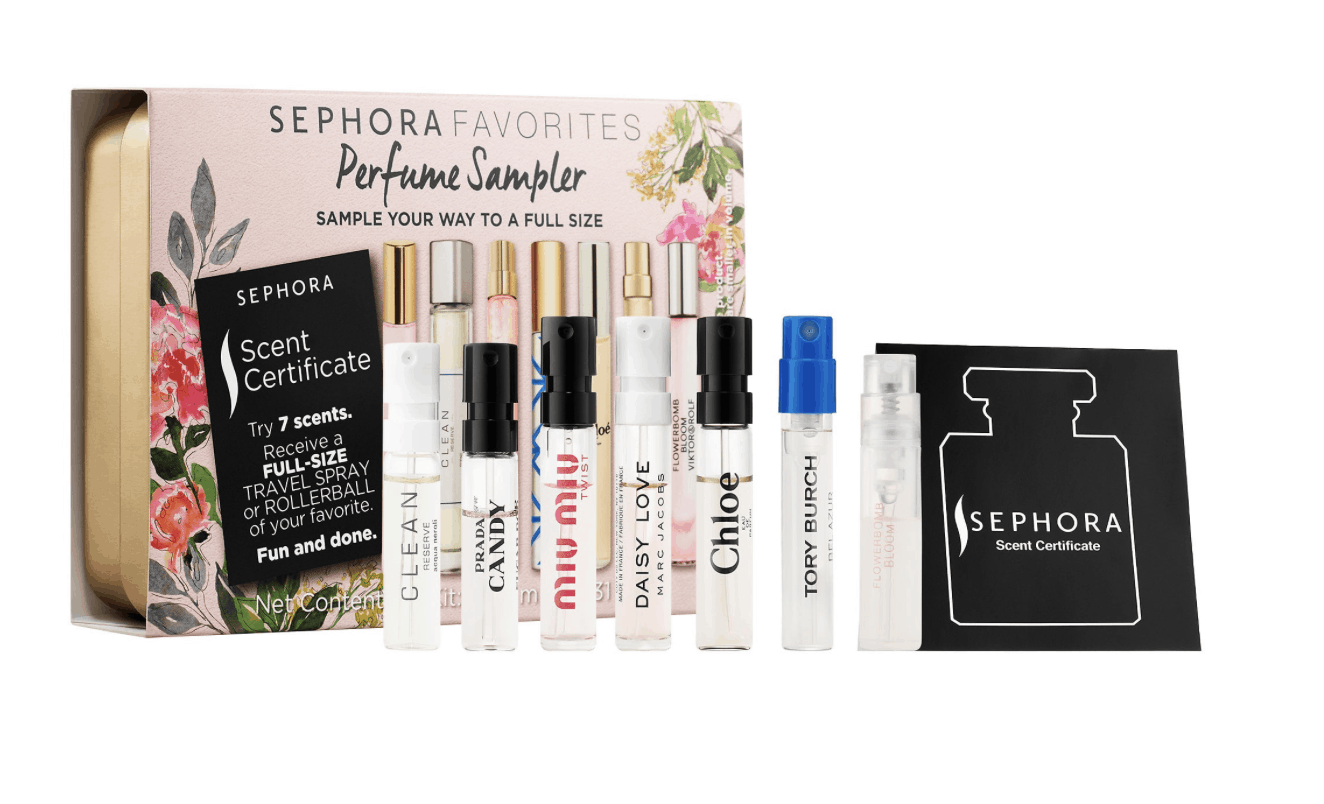 Products: Perfume Travel Sampler – Sephora
Let's be real, we all sweat! And when you're outdoors for hours, maybe even days, at a time and having a blast dancing in crowds and soaking up the late spring/early summer sun, you'll probably need a little spritz of scent.
This little sampler set is a great deal — you get seven testers of some of the best perfumes out there and they're small enough to put in your purse; perfect for your festival adventure!
3. Extra Sunscreen for Touch Ups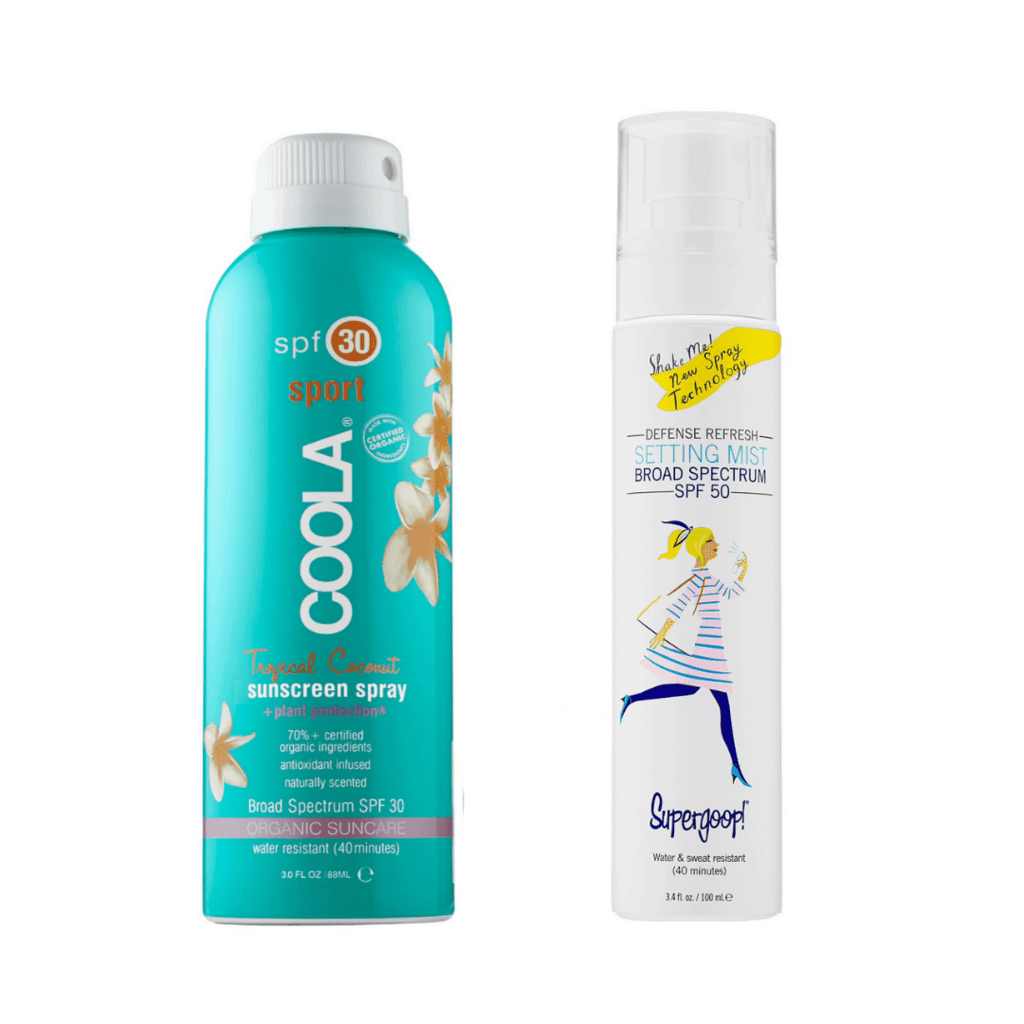 Products: Sunscreen spray – Coola, SPF Setting Spray – Supergoop
As you probably know, your skin needs some TLC and serious protection from the UV rays (remember, even if it's cloudy outside, those pesky rays still get through). The only way to really do that is by applying SPF!
Once you've applied your usual face SPF, it's good to have some extra sunscreen on hand for touchups, like the products here.
On the left we have a little more of a traditional sunscreen; made primarily to protect your skin, a spray for convenience, and all-organic ingredients for the benefit of your complexion. You can spray this all over, not just on your face.
On the right is my personal favorite; intended to complement your creative makeup styles, a setting spray with SPF is the perfect thing to have on hand for a quick refreshing top up throughout the day!
4. Nail File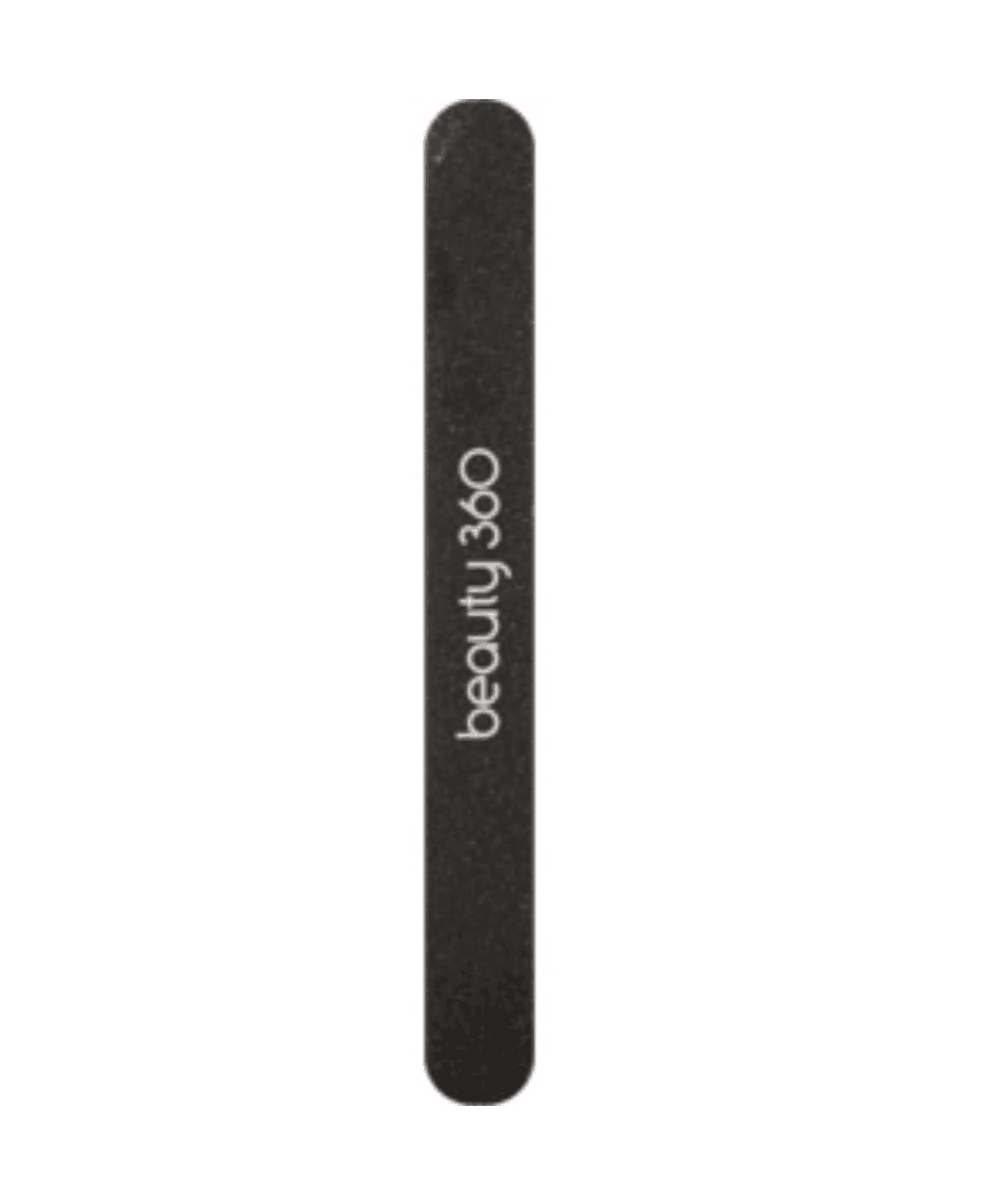 Product: Single File Emory Board – Beauty 360
We've all been there; you're having a blast, dancing around without a care and the world, and then suddenly *snap* your nail is chipped, or even worse: broken right down to the nub.
The best thing to have on hand in that situation is a trusty nail file and within seconds your nail will be back to its smooth curve again. (Am I the only one who considers this a non negotiable must-have?)
More ideas for what to pack in your purse at a festival:
All in all, music festivals are great fun, and the one time a year where you can wear your funkiest, wackiest outfits and not only will you feel amazing, but you'll also be celebrated by everyone for doing so!
Still haven't nailed down exactly what to pack in your purse at a festival? A couple more things that I always like to have on hand are: concealer (you never know when a little zit is going to creep up on you), a small packet of tissues (for all intents and purposes), hand sanitizer (finger food is everywhere and also hygiene because who knows what the bathrooms will be like), a band-aid (for a little cut or scrape that won't require a visit to the medical tent) and a portable charger (for all those social media updates and of course keeping in contact)!
What about you?
What are your thoughts on what to pack in your purse at a festival? Is there something you simply can't go anywhere without? What are you most looking forward to about festival season? Let me know in the comments!