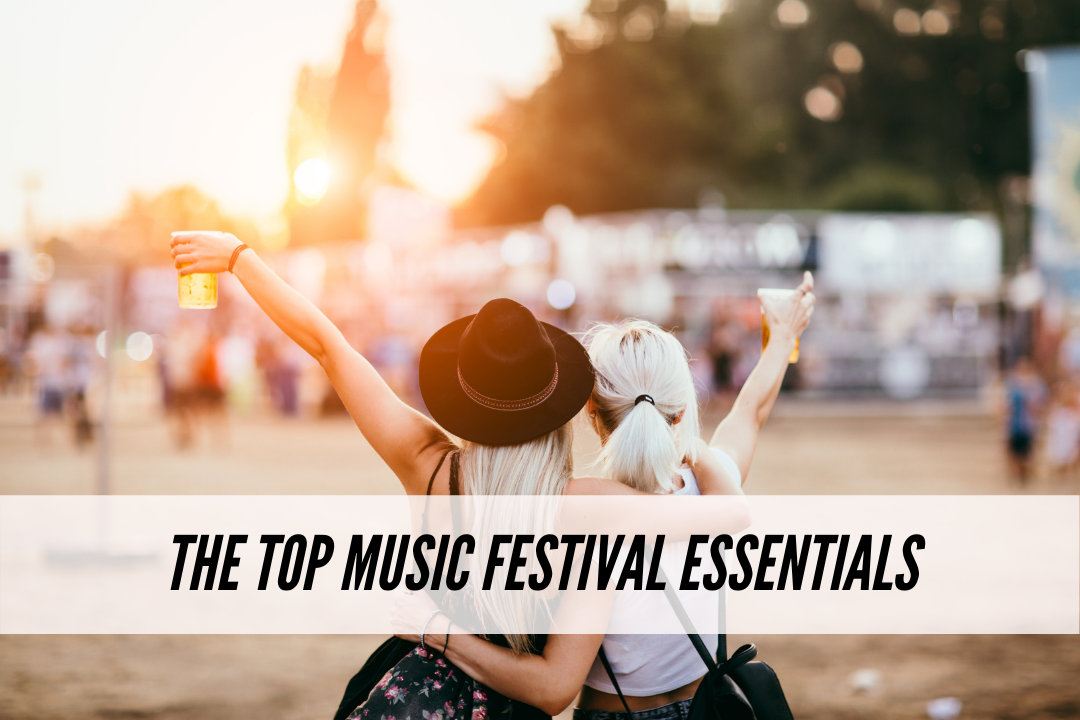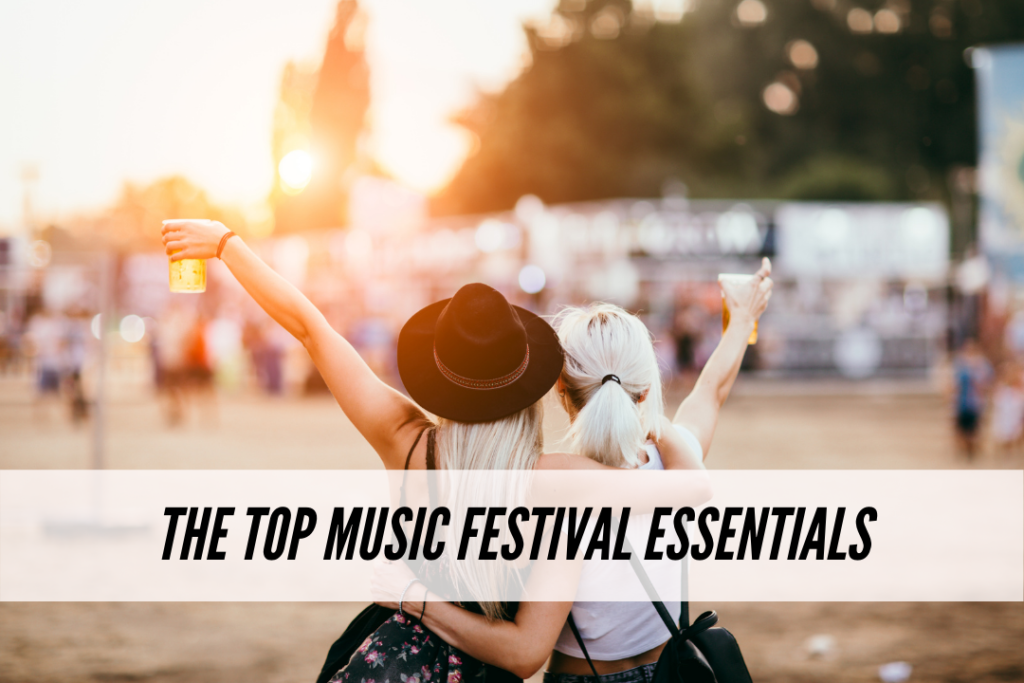 At festivals across the country and around the world, fashion is quickly becoming almost as big as the music itself. Before putting together your killer outfits, however, it's important to make sure you have all the right supplies.
Here are 9 music festival essentials to keep you comfortable, safe, and cool while still looking fabulous.
Safety First
As fun as it is to let your inner bohemian gypsy goddess shine, there are several items that need to be on your packing list way before your crochet maxi dress and floral romper.
1. Water
While this may seem obvious (hopefully), you can honestly never have too much water at a summer music festival. Even though I've been to Bonnaroo three times, I always wish that I had packed more water in my backpack after leaving camp for the day. Lesson learned: always pack more than you think you'll need, plus a few extra bottles.
2. Sunscreen
Another no brainer, but like water, it's kind of impossible to over-do it with sunscreen when you're constantly outside and in the sun for an entire weekend.
Make sure to apply it everywhere (the tops of your ears, the backs of your legs, the tops of your feet, etc.); sun burns at music festivals are a whole new level of discomfort. Hats and sunglasses are also super-important, so don't forget those either!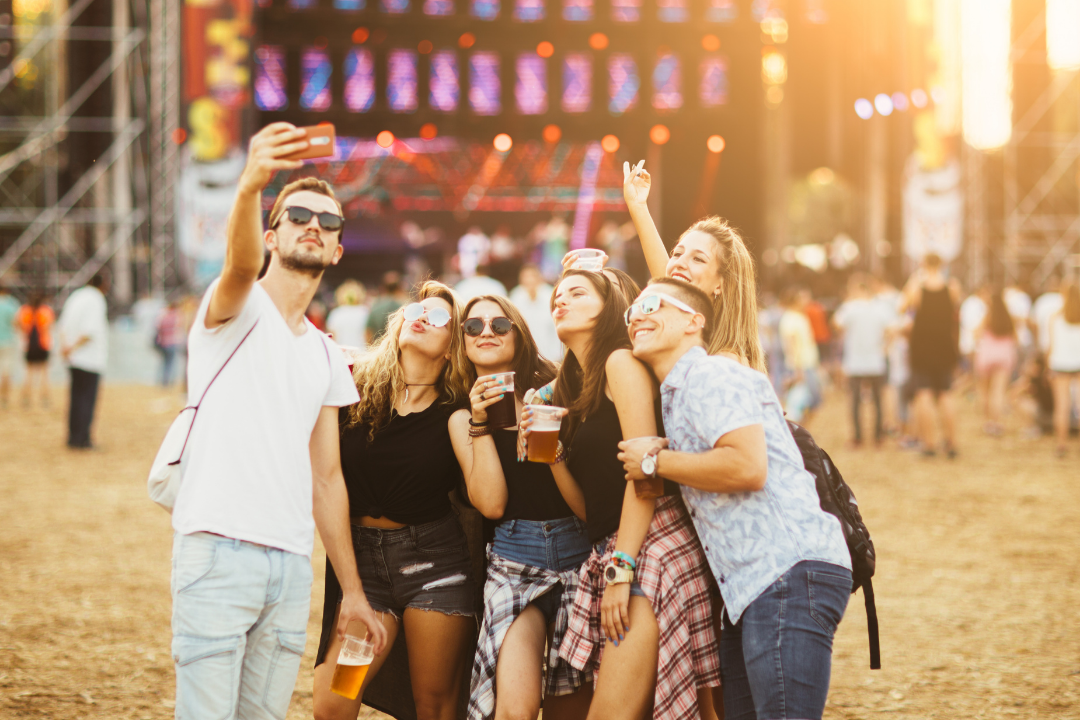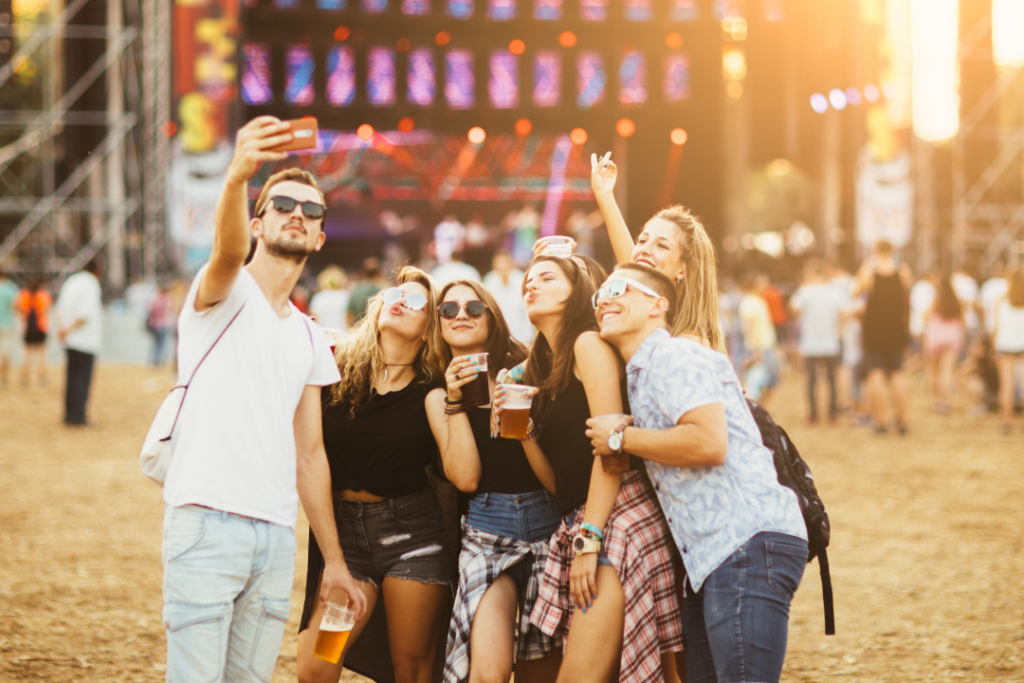 Keep it Clean
Spoiler alert: Unless you're one of the lucky few who get to enjoy Bonnaroo from the comfort of your own RV, you should expect to get really dirty. You can pay to take showers or bring your own, but it really isn't necessary if you bring the following items:
3. Dry Shampoo
This stuff is seriously a lifesaver at festivals. I hate the feeling of dirty hair, and with limited washing options at festivals, nothing comes closer to a full lather, rinse, and repeat than a can of good dry shampoo. There are tons of options to choose from, but the ones from Batiste and Dove are my personal favorites.

Product Info: 1. Batiste Dry Shampoo in "Blush" 2. Pssssst! Instant Dry Shampoo Spray 3. Dove Invigorating Dry Shampoo 4. Not Your Mother's Clean Freak Refreshing Dry Shampoo
4. Baby Wipes
Baby wipes for your body are just as important and essential as dry shampoo for your hair. After a day full of sweating mixed with the dirt and grime of being outside, you're going to feel pretty gross.
I would advise bringing a lot of these because the wipes are pretty tiny compared to your entire body, and you're going to want to use them multiple times a day. It's also a good idea to invest in wipes just for your face as well, especially if you plan on wearing any sort of makeup while you're there.
5. Deodorant
Pretty obvious, but it would truly be a shame to accidentally leave something as important as this behind. You're going to be sweating a lot, and you might not have the luxury of showering at your festival; long story short, do not forget to pack this.
6. Toilet Paper
Yes, there will be portable toilets at your festival, and yes, they will (hopefully) contain toilet paper. But, after hours of use and thousands of people going in and out of them every day, there are bound to be sanitation issues going on at some point.
A good rule of thumb is to pack at least one roll of TP for every day you'll be there. Keep a roll in your backpack at all times and you'll always be good to go (literally)!
7. Hand Sanitizer
Portable toilets, thousands of strangers, being outside 24/7… just trust me, you need it.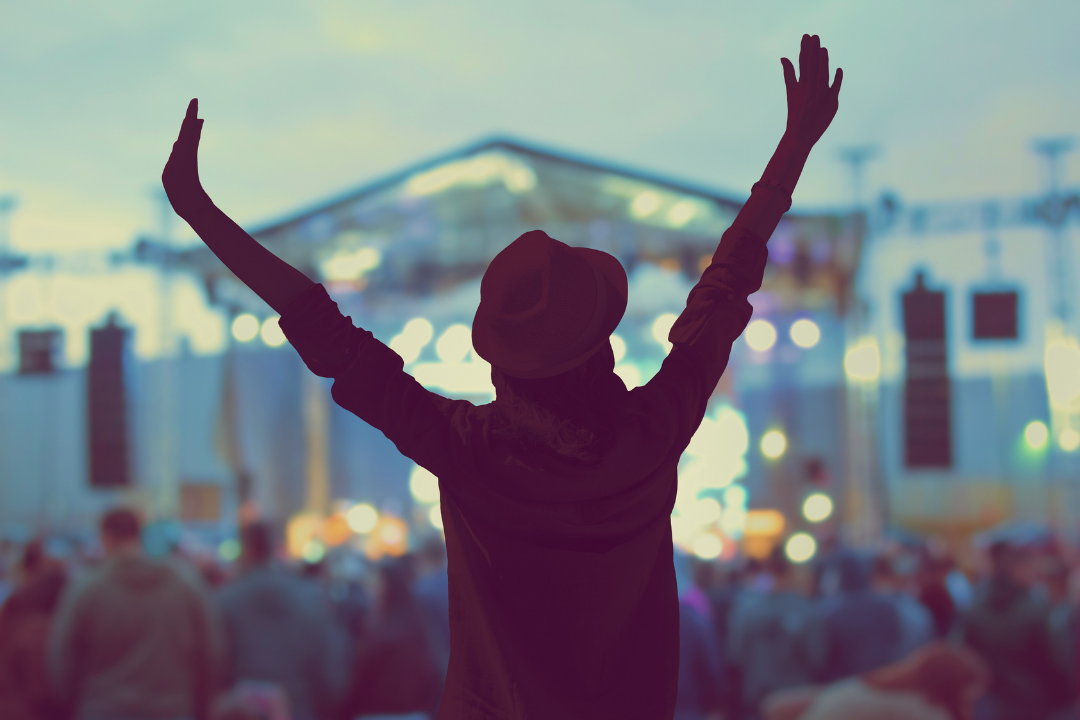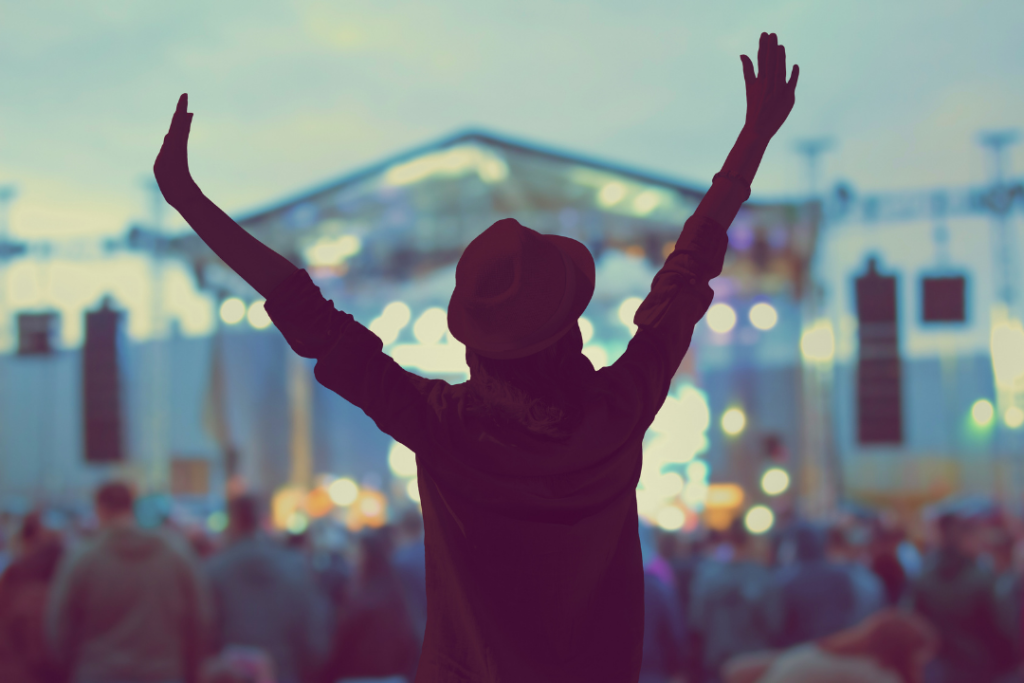 Extra Goodness
While all of the items above are pretty non-negotiable, here are a few extra items you may want to add to your list to make life a little easier for you and enhance your overall festival experience.
8. Misting Fan
I never brought one of these to Bonnaroo until the third year that I went, and let me tell you, it 100% changed the game. You'll be standing in line in the hot sun a lot, and spots in the shade are sometimes really difficult to come by during shows and down-time. Having a misting fan with you at all times is a heavenly luxury that you should definitely invest in.
9. Rain Boots
Depending on the weather, you may not use these at all, or you may use them the entire time. It's always best to be prepared, though, because walking around all day in the mud wearing sandals or flip-flops is incredibly uncomfortable! Having these on hand just in case is well worth the small amount of extra space they'll take up in your tent or car.
Thoughts?
Thanks for reading! Are you going to any festivals this summer? Do you have anything to add to the list? Share your music festival essentials in a comment below!