With summer arriving, school semesters are coming to an end and students are beginning to migrate back home. Jamie, who attends Wagner College on Staten Island, had a busy day of packing up her room, taking finals, and preparing for a formal in the evening. Even with a packed day, Jamie still manages to look calm, cool, and collected.
A California girl at heart, Jamie has an innate ability to look effortlessly trendy. Her boyfriend jeans, loose tee, and chunky sandals demonstrate how easy it is to look great and be comfortable.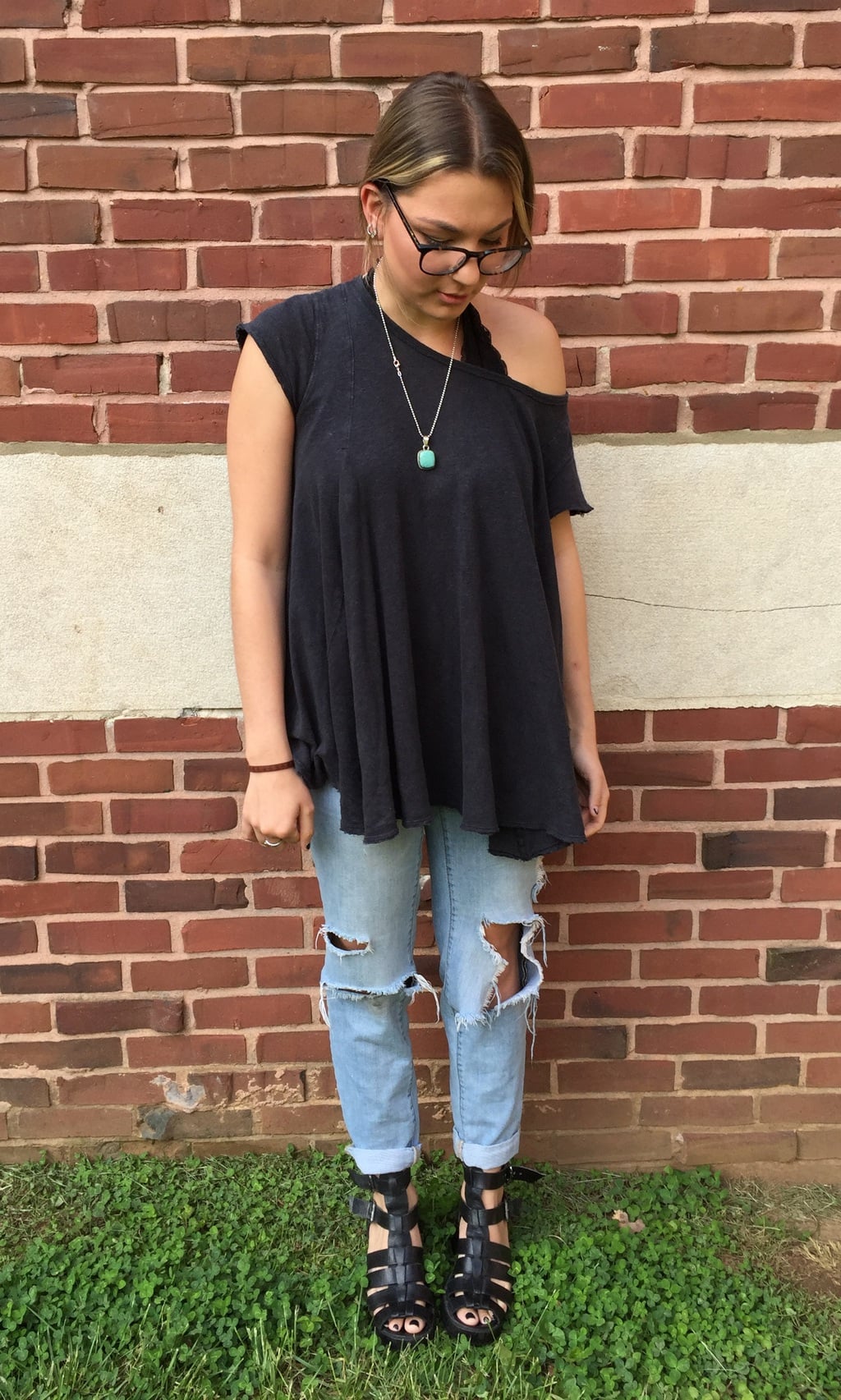 Jamie 101
Name: Jamie
School: Wagner College
Year: Sophomore
Major: Business Administration

Let's Talk Fashion

Who or what inspires your style? "Ashley Benson and Gigi Hadid definitely inspire my style."
Where do you like to shop? "I love to shop at both Free People and Urban Outfitters."
How would you describe your sense of style? "I usually wear casual and comfortable outfits that are also cute. Sometimes I like to switch it up and dress either edgy or bohemian."
Why did you choose this particular outfit? "It's move-out day at school and my outfit is both casual and comfortable enough to move around in. With the shoes and an added leather jacket, it doubles as something I can wear going out at night."
What fashion advice would you give to other students looking to improve their style? "Online shopping is really great for buying new clothes because you have so many options. Also if you are looking for outfit ideas, checking out a celebrity's Instagram is a great place for finding inspiration."
What are your favorite trends right now? "I am in love with statement vintage belts, ripped jeans, and slouchy sweaters."
What do you do for fun – do you have any unique hobbies or interests? "Pretty much anything I do with my friends is what I do for fun. It sounds cliché, but we really can do almost anything together and have a great time."
If you could raid anyone's closet, who would it be and why? "Definitely Vanessa Hudgens. I grew up in California and have always loved her Coachella-inspired outfits."
Elements of Jamie's Outfit

1. Boyfriend Jeans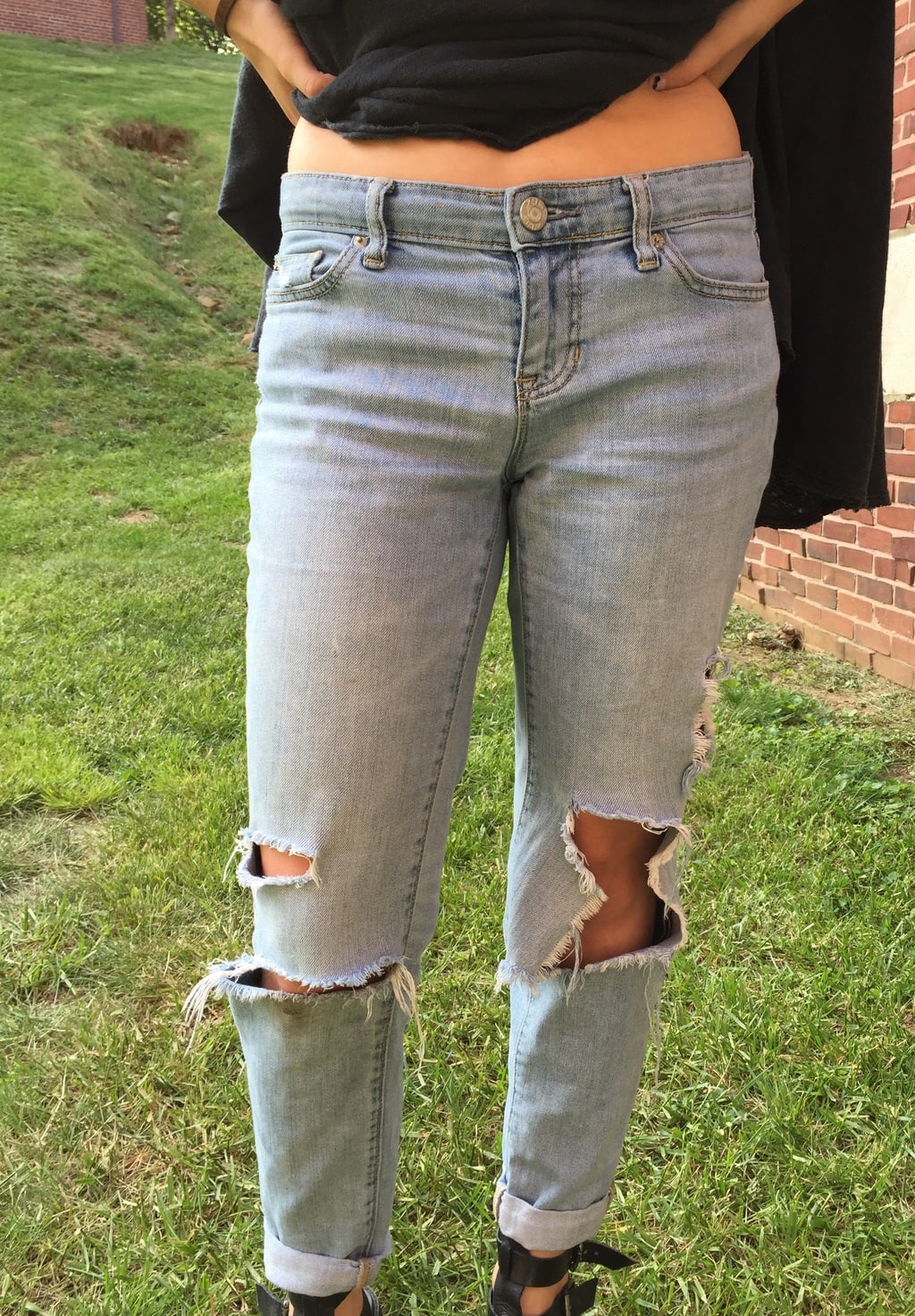 Boyfriend jeans are all the rage and Jamie incorporates this trend into her campus-ready look. Her jeans from Gap are an edgy, yet practical piece and have the perfect amount of distressing to them to keep them on-trend.
2. Slouchy Top with Halter Bra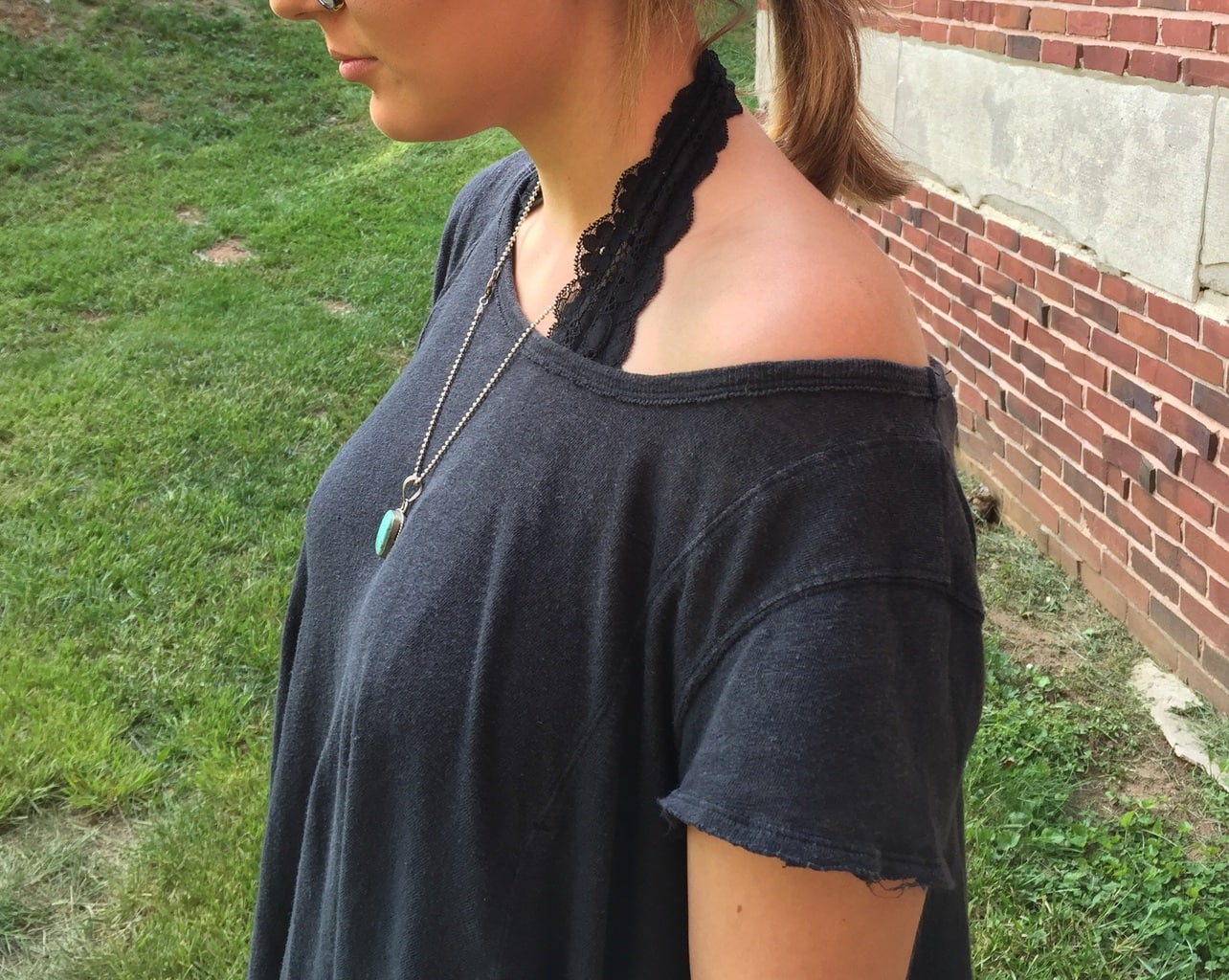 It is officially time to toss all padded bras. Bralettes are not only adorable, but also perfect for those hot days where you may dread wearing a heavy bra. The best part is showing them off, just as Jamie did here! Her lace halter bra and loose grey tee prove that you can be comfy and look amazing.
3. Chunky Sandals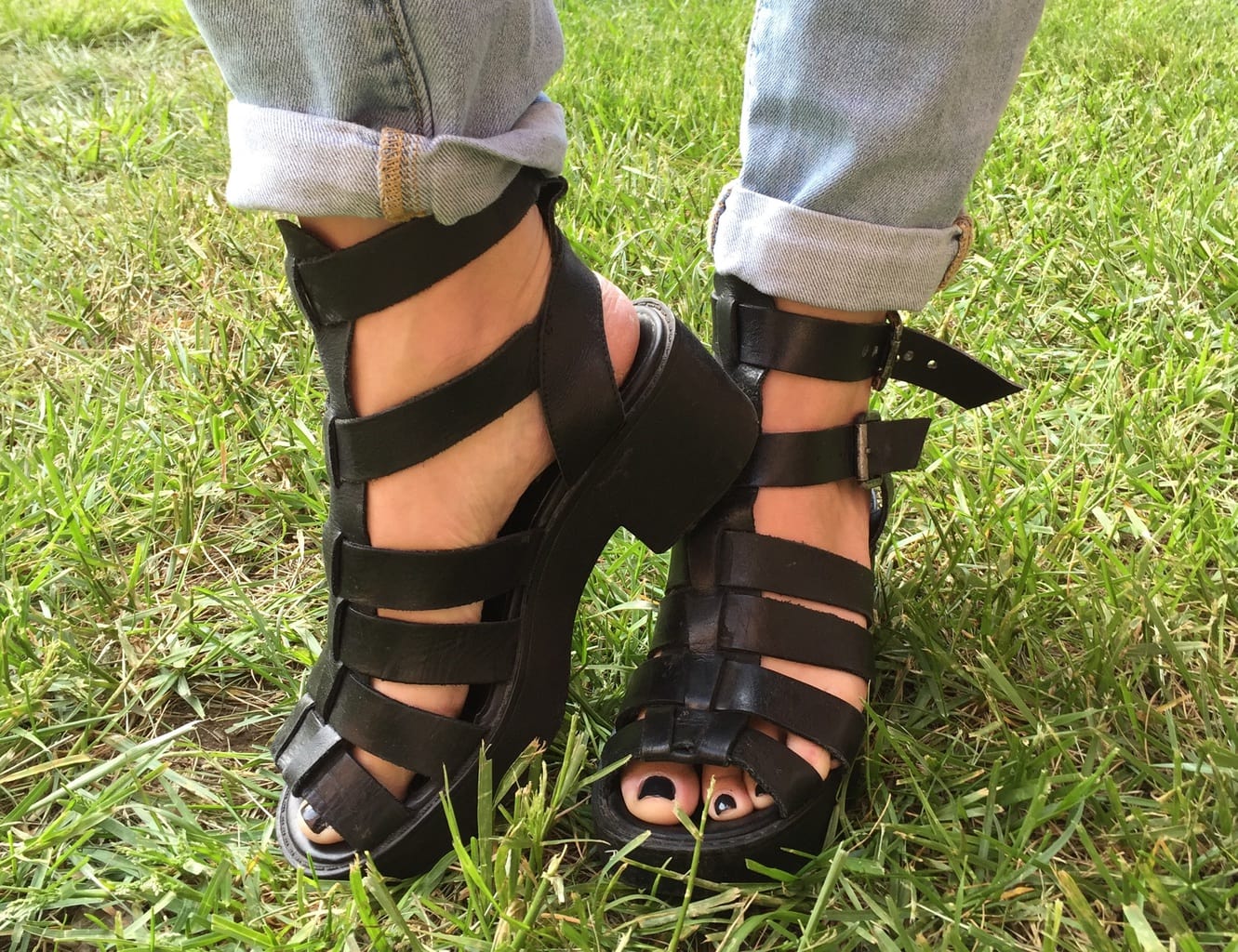 When you find the perfect pair of sandals that don't kill your feet, you have to rock them all the time! These black gladiator sandals function perfectly for busy days around campus. As Jamie noted, adding a leather jacket would totally transform her outfit into something dressier, an easy wardrobe adjustment for last-minute plans.
Does Jamie's running-around look speak to you?
Would you rock her casual-comfy outfit? Comment below and let us know what you think!