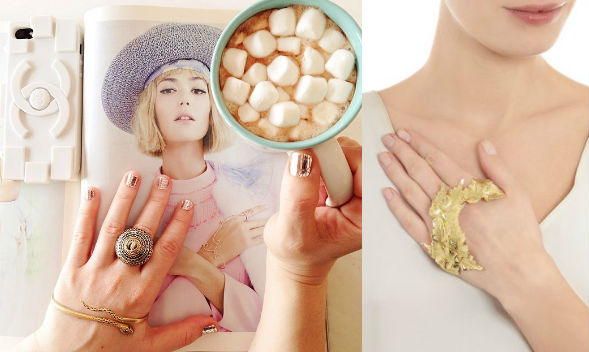 Product Information: Jenny Bird, Barney's New York
Occasionally a trend blindsides me and makes me wonder: "Why didn't I think of that?" After a stint at fashion school, I saw so many quirky trends that I couldn't imagine there was anything else out there. But the emergence of the palm cuff surprised me… in a good way!
A palm cuff is exactly what it sounds like – a cuff that is worn around the palm rather than the wrist. It's simple yet makes a statement, and is surprisingly wearable.
Trendsetting celebs have been wearing the palm cuff as an audacious way to shake up their jewelry game on the red carpet. Since then, designers have been slowly picking up on the trend. Some are cutting-edge with studs or bold designs, others are bling-centered, and some are downright glamorous with diamonds and jewels.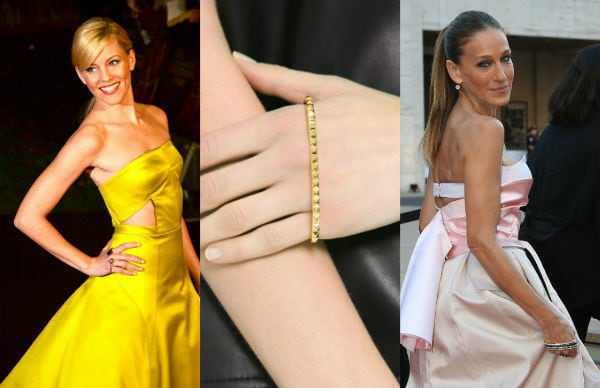 1. Elizabeth Banks via Pacific Coast News 2. Shopbop 3. Sarah Jessica Parker via Pacific Coast News
The question is:are palm cuffs wearable on campus? Should they be reserved for a night out on the town? Or are they not worth investing in? Personally, I think this trend has serious staying power. These cuffs are gorgeous, after all. After it catches on, I think this trend has the potential to become commonplace, just like last year's midi ring craze.
Are you in love with palm cuffs?
Or do you see this look as a fad? What palm cuff style appeals to you? How would you wear this trend? Let us know what you think by dropping us a note in the comments!