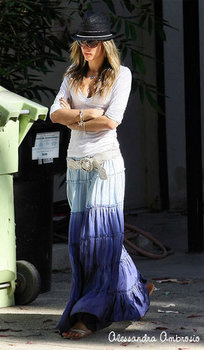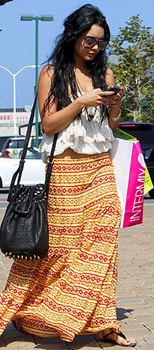 The mini skirt trend has been abandoned and hemlines have dropped: Now, maxi skirts are all the rage. The look is appealing for many reasons, including its comfort and versatility. The skirts are easy to throw on with any item in your wardrobe and are easy to move in – perfect for college girls on the go.
From celebs to runway models, everyone seems to be rocking this trend lately. And due to the wide range of prints, colors, and price points these skirts come in, it's not hard to find one you like.
For summer, peasant-style maxi skirts are popular, however the fall runways have predicted more dramatic, less flowy looks for both day and night wear. Here are a few examples of ways to wear maxi skirts for both seasons:
Summer maxi skirt looks…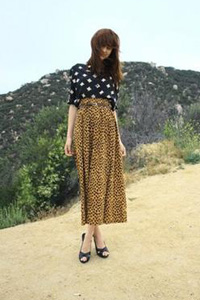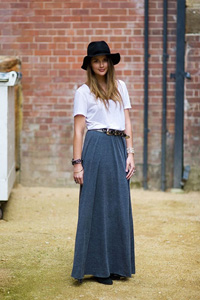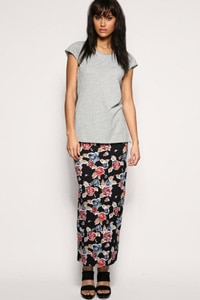 Fall maxi skirt looks…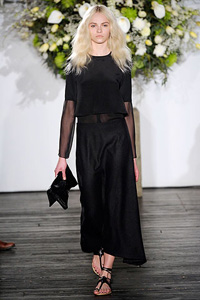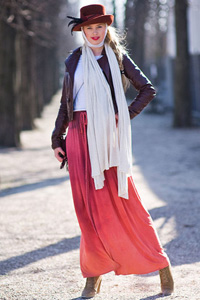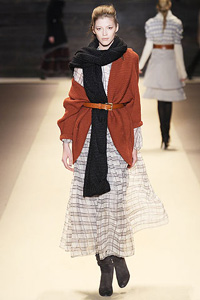 Personally, I was hesitant at first about both maxi dresses and skirts. But after seeing how flattering and easy to wear they are, I changed my mind. I think they are adorable for both summer and fall, so long as the dress or skirt is the main focus of the ensemble.
What do you think?
You've heard what I think – now I want to know your thoughts on this floor-sweeping skirt trend! How do you feel about the look? Would you add this look to your wardrobe? How would you wear a maxi skirt? Let me know with a comment!