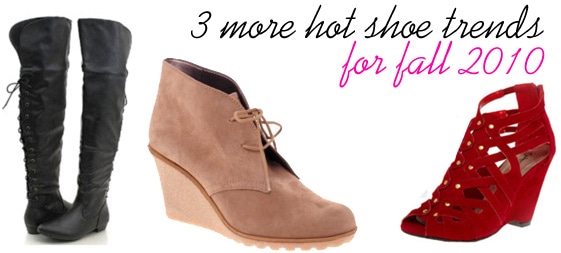 It's almost September, which means soon enough it will time to swap out those summer sandals for some fall-appropriate footwear. If you want to update your shoe collection with a new pair of shoes or two, look no further than this article. Here are the top 5 stylish shoe trends that you'll be seeing everywhere this season:
1. Clogs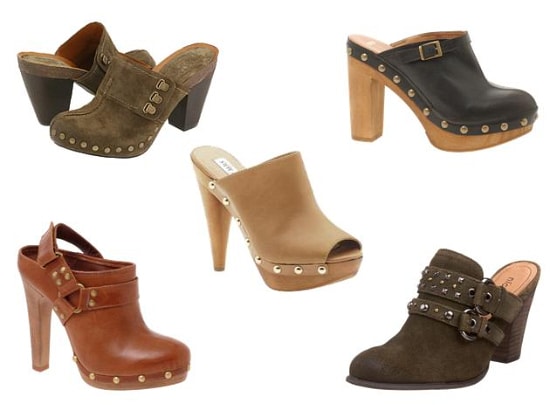 (Top: 1, 2 Middle: 3 Bottom: 4, 5)
Love 'em or hate 'em, clogs are here to stay this fall. Although they were popular throughout spring and summer, I personally think clogs were made for cooler months, especially in these autumnal hues.
2. Menswear-Inspired Oxfords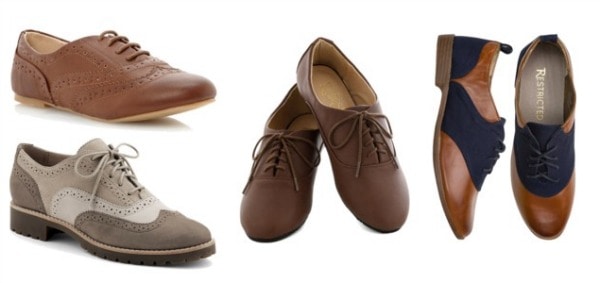 (Top: 1, 2 Middle: 3 Bottom: 4, 5)
Oxfords have been around for a few seasons now, but this fall stores are stocked with ultra-masculine styles. This mimics the popularity of menswear-inspired fashion this season. The key to making this trend work is to find a pair that looks like it came right out of your grandfather's closet.
3. Pointy-Toe Flats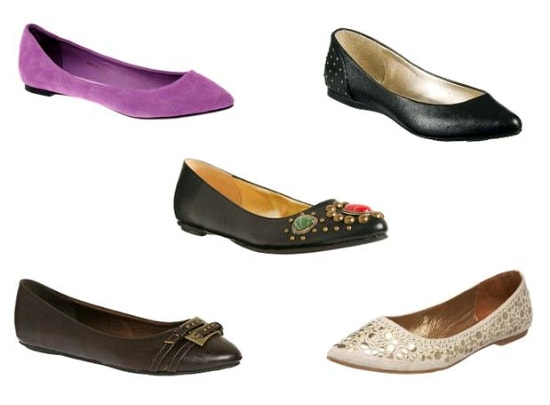 (Top: 1, 2 Middle: 3 Bottom: 4, 5)
The go-to shoe for both comfort and style this fall is the pointy-toed flat. These type of flats will actually elongate your legs and give you the illusion of height. They also look super-chic when peaking out of the bottom of your jeans or pants.
4. Lace-Up Boots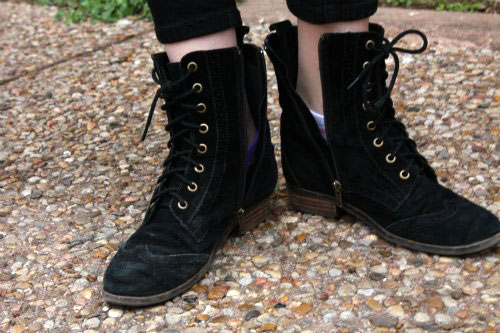 (Top: 1, 2 Middle: 3 Bottom: 4, 5)
Ah, the ultimate shoe staple for colder months: boots. This season, boots have gotten a laced-up makeover. Every kind of boot imaginable has been given laces, so whether your style is girly or grungy, you'll find your perfect boot.
In other boot news, if you purchased over-the-knee boots last fall, never fear, they're still a stylish choice. If you want to buy a pair this season though, look for a lace-up style like the one on the top left.
5. Kitten Heel Pumps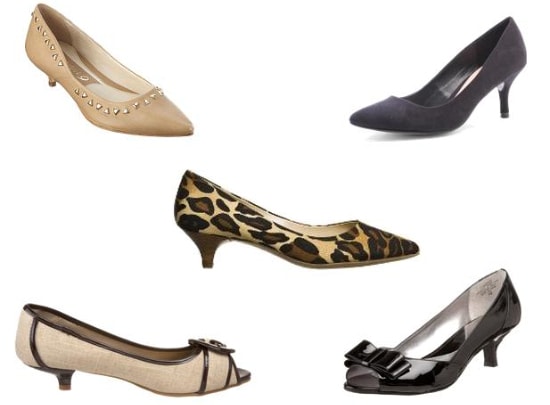 (Top: 1, 2 Middle: 3 Bottom: 4, 5)
Heel-loving girls can give their feet a break this fall because of this must-have trend: kitten-heel pumps. Silhouettes from the '50s and '60s are big on runways and in stores and it looks like they've made their way into footwear. Channel your inner Audrey Hepburn or Coco Chanel with a demure neutral pair or be fashion-forward with a leopard print or embellished kitten-heel.
What do you think?
What shoe trends will you be trying out this fall? Which ones are your favorites? Any styles you'll pass on? Be sure to leave a comment and let me know your thoughts!