Spring is here and it's the perfect time to update your wardrobe with some cute new styles! One of my favorite spring 2016 trends is fashion-forward sneakers, which are popping up on celebs, bloggers, and models off-duty.
Fashion sneakers have a way of making every outfit look cool and chic, and there are so many options to choose from. Here are four cute outfits featuring trendy sneakers for spring 2016:
Casual Chic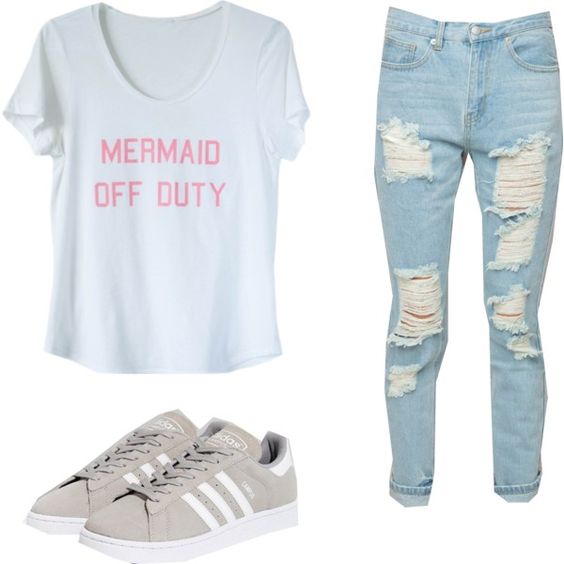 Products: Graphic T-Shirt | Jeans | Sneakers
Classic Adidas have been everywhere lately and these gray ones are a little more interesting than your basic all-white pair (though celebrity-favorite Stan Smiths would work here, too).
Mix your sneakers with distressed cuffed jeans and a cute tied-up graphic tee like this mermaid-themed one and you have a comfy, cute outfit for class or hanging out with the girls. Throw your hair up, grab your backpack, and head across campus looking fab.
Edgy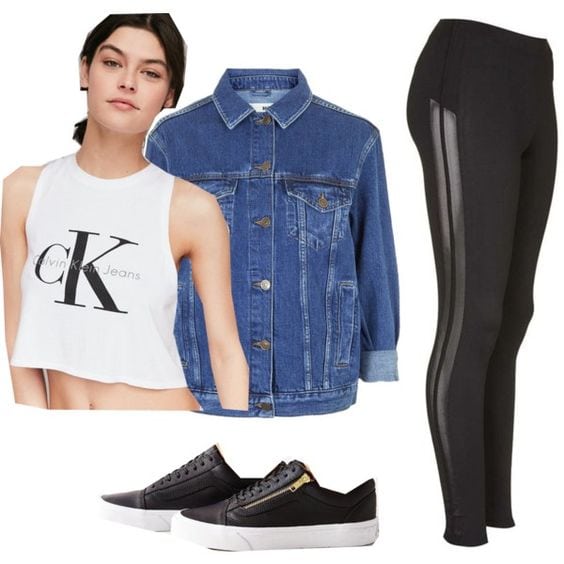 Products: Crop Top | Jean Jacket | Leggings | Sneakers
For those of us who like to show our edgy side, these black and gold zipper sneaks add the perfect touch to just about any outfit. Pair them with some fancy leggings and a simple crop top and you'll be looking so athleisure. Add an oversized jean jacket to stay warm and look cool.
This look will help you get in touch with your edgier side in the best way! It's super cute for class or a night out on the town.
Girly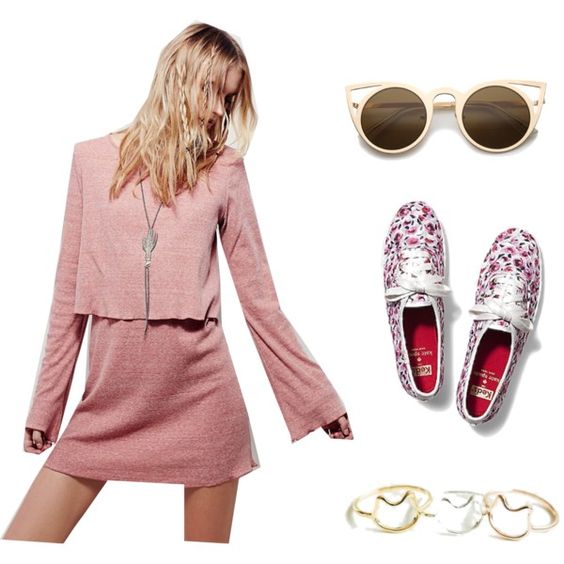 Products: Dress | Sunglasses | Sneakers | Rings
If your style is more on the girly side, you need to invest in a pair of floral sneakers. Floral is always a staple for the springtime, so these floral flats are the ideal spring buy. Pair them with your favorite dress and some cute accessories (hi, cat sunglasses and cat rings!) and you'll be turning heads all over campus.
Boho Chic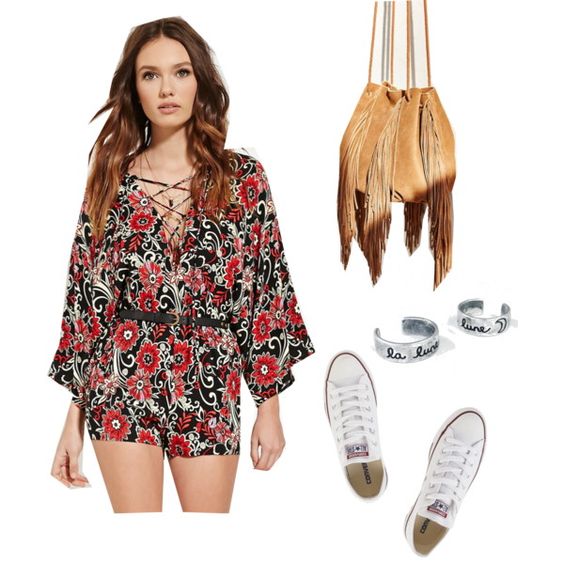 Products: Romper | Bag | Rings | Sneakers
If you're into a more bohemian look, you might not think sneakers make sense with your vibe. Not so! Try pairing some white high tops with a funky romper for the right mix of flowy and structured.
Not only are rompers adorable and super comfy but dressing one down with some high-top sneaks creates a perfect look for class in the spring. Add a couple of boho chic rings, grab your favorite bag, and head off to class looking chic and trendy. This look even works for a date!
Loving the sneaker trend?
Which sneaker style is your fave? Which sneakers are you planning to rock this spring? Let's talk all things sneakers in the comment section below!