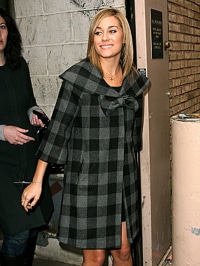 I have this theory about fashion designers. I think that every year, after churning out too many flowery, summery dresses for spring, they become overwhelmingly nostalgic for the comfort of flannel.
Crazy as it sounds, it's the only way I can explain the strange phenomenon that seems to happen at the fall runway shows.
If you follow the fashion industry at all, you probably already know the truth about plaid: it's pretty much always in-style for fall.
Over the past three or four years, plaid has consistently been on everyone's lists of fall fashion trends. This year, of course, is no exception – plaid, gingham, and tartan were splashed all over the fall 2008 ready-to-wear runways.
Whether or not it's played out is up for debate. Here's what's for certain: plaid is a hot trend for fall, and it's not going anywhere any time soon.
Runway Inspiration
When I said that plaid was everywhere at the fall fashion shows, I really wasn't joking. The runways at House of Holland, Marc Jacobs, Ralph Lauren, and countless others were dominated by many incarnations of the preppy print.
The two most popular uses of plaid were as a short dress and a long jacket. Some designers also opted to include plaid pants, tights, and accessories in their collections. D&G even went so far as to use plaid in all of their Fall 2008 runway looks!
Check out the photos below for some runway inspiration. (Photos courtesy of Style.com.)
Plaid Dresses: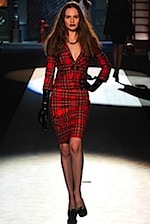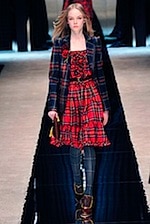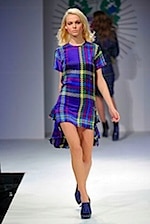 From Left: Dsquared2, Dolce & Gabbana, House Of Holland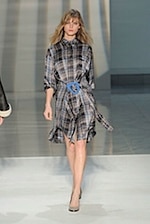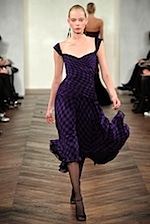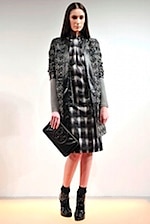 From Left: Preen, Ralph Lauren, Tory Burch
Plaid Jackets & Tunics: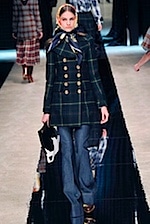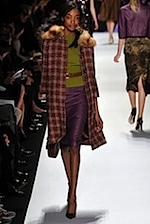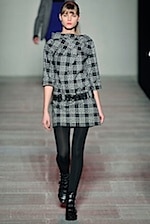 From Left: Dolce & Gabbana, Michael Kors, Marc by Marc Jacobs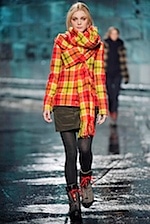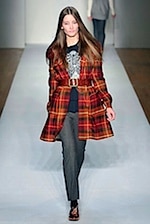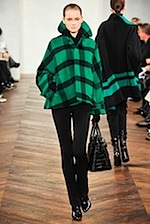 From Left: Y 3, Karen Walker, Ralph Lauren
More Plaid Pieces: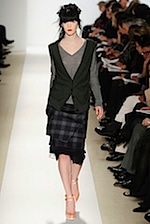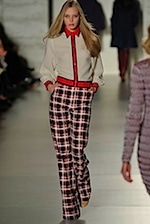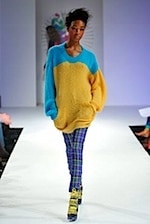 From Left: Peter Som, Tommy Hilfiger, House of Holland
Affordable Ways To Wear Plaid This Fall
If you want to incorporate plaid into your wardrobe, here are some fabulous plaid pieces that you can pick up for your back to school shopping, plus tips on the best ways to wear 'em.
Plaid Jackets
A jacket in a plaid print is such a classic look, and the plaid jacket you buy this season will probably last you at least a few more years.
Like I said before, plaid seems like it's always going to be in for fall, so you really can't go wrong with one of these in your closet!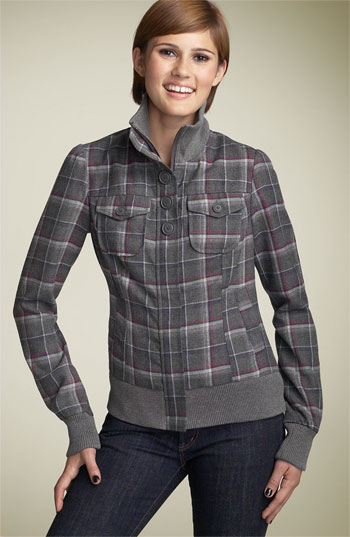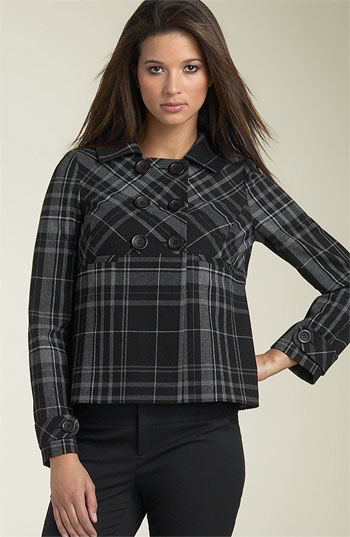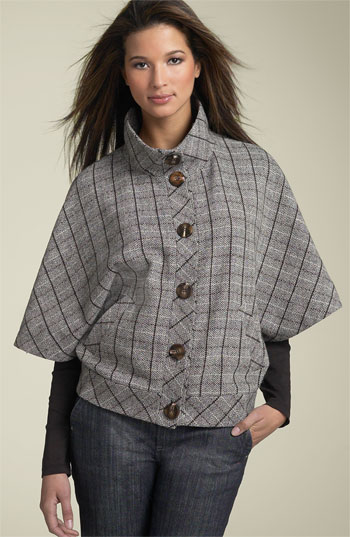 From Left:Rubbish Plaid Bomber Jacket ($39.99), Halogen Plaid Jacket ($99.99), Halogen Plaid Tweed Jacket ($99.90)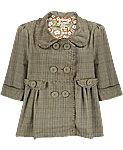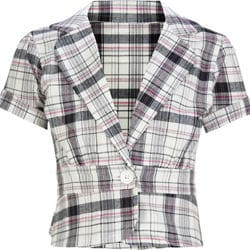 From Left:Jezebell Plaid Swing Jacket ($29.50), FULL TILT Plaid Girls Crop Jacket-Top – Black/White/Pink ($17.99), Hurley Girls Outerwear – Sasha Plaid Jacket ($85.00)
Plaid Dresses:
I'm completely in love with plaid dresses for fall! I think they are really adorable, and there is something about them that's so Gossip Girl in the best possible way.
A plaid dress will work with cute flats and bare legs while it's still warm out, and can be layered with jewel-tone tights and a simple cardigan when fall rolls around. It will act as a great "transition piece" in your wardrobe.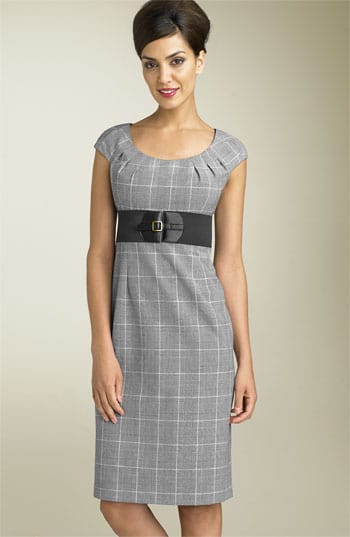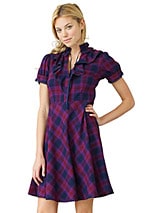 From Left:Adrianna Papell Plaid Cap Sleeve Dress ($78.90), Rampage Belted Plaid Pencil-Skirt Dress ($58), Ombre Plaid Dress ($54.50)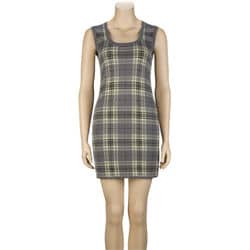 From Left:Trixxi Plaid Mock-Layer Dress ($28.80), SAY WHAT Plaid Womens Sweater Dress – Grey ($19.99), Roxy Joe Plaid Dress ($44.50)
Plaid Pants
If you're more daring when it comes to fashion, consider picking up a pair of plaid pants for fall, especially of the skinny or wide-leg variety. They look adorable with solid-colored tops in basic shades, and paired with ballet flats or ankle boots.
When you wear a pair of plaid pants, be sure to keep the rest of your outfit on the simple side. Otherwise, you risk looking way too over-the-top for any college class.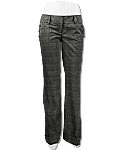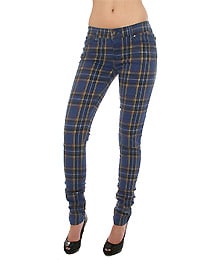 From Left: Abbey Dawn Plaid Pants ($33.60), Freshwear Plaid Pant ($21.99), Tripp NYC The Skinny Stretch Twill Pants ($56.00)
Your Thoughts?
I'm curious – are you all as crazy about plaid as Dolce & Gabbana were this season, do you think that plaid is so last year? Take the poll and let everyone know what you think. Also, don't forget to leave a comment!
[poll id="21″]