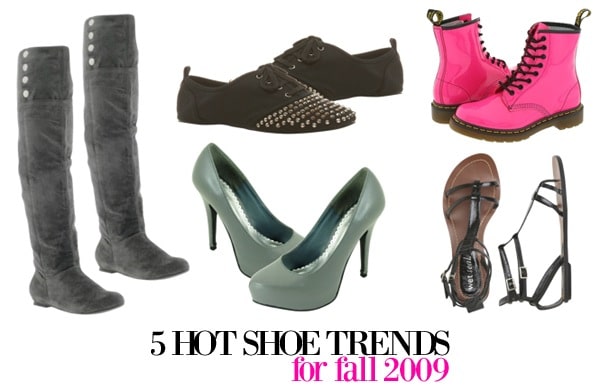 One of the most important things you can buy for back to school is a fabulous pair of shoes. As any shopaholic knows, shoes are just as important as the clothes you wear and the bag you carry. Function alone isn't gonna cut it: shoes can make or break your look.
If you're looking for some fabulously fashionable footwear for fall (say that three times fast), here are five shoe trends you're sure to spot in all the stores this season.
1. Over-the-Knee Boots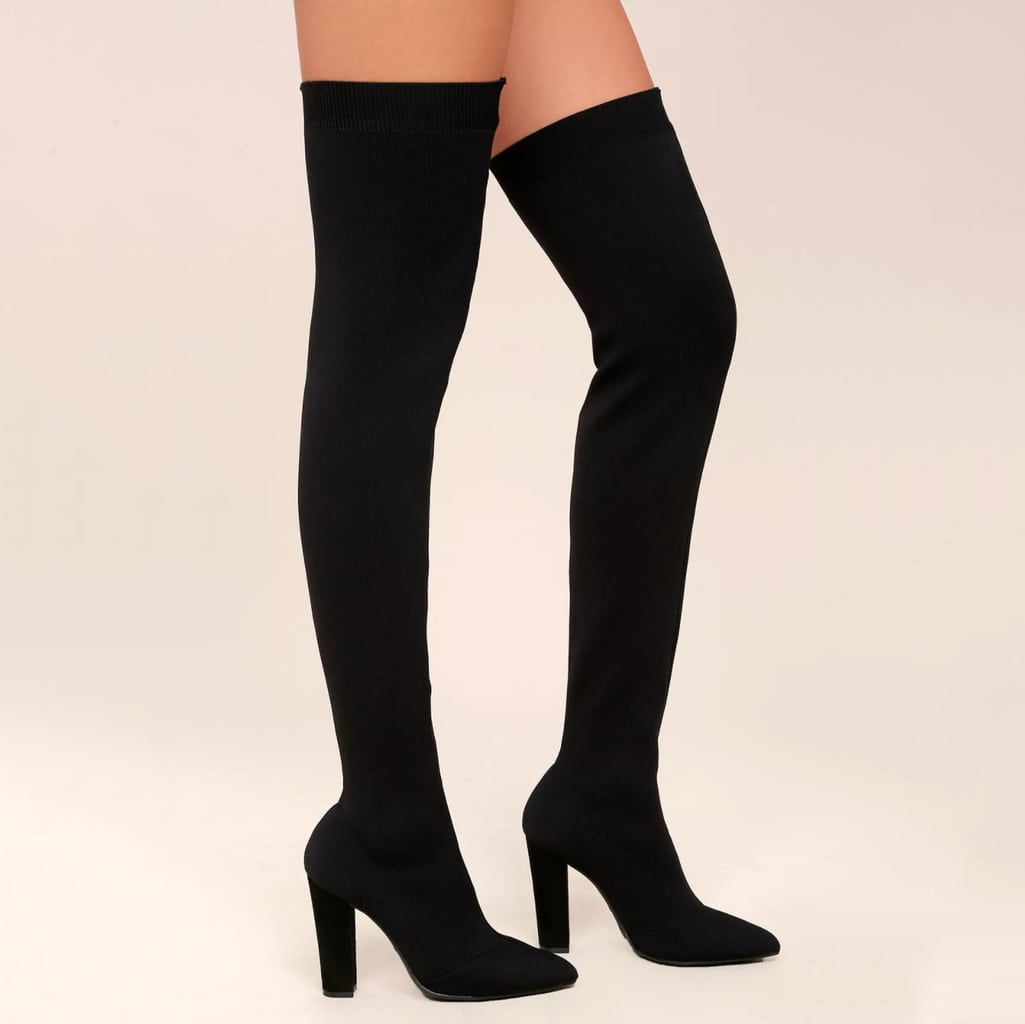 Product Information (from left): Rampage Kamron Boot, Restricted "Vamp" Boot, and Chinese Laundry "Trust Me" Boot – all at Piperlime.
We talked about over-the-knee boots a few weeks ago. While some of you thought they were difficult to pull off, many of you said you'd wear them this fall.
If you have the confidence to make them work, over-the-knee boots can be a great fall footwear choice – they're not as difficult to wear as you might think, and they really make a statement. You can wear them with everything from skinny jeans to shorts, and they also work with skirts for a look that's very Serena from Gossip Girl.
Searching everywhere for that perfect pair? Good news! These boots are already hitting the shelves at all the major shoe stores and will definitely be easy to find this season. Piperlime, for example, has a large section devoted to them already.
2. Gladiator Sandals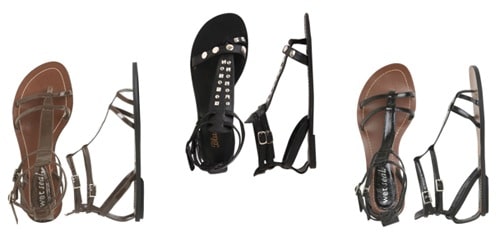 Product Information (from left): 2-Strap Gladiator Sandal (brown and black) and Stud Gladiator Sandal – all Wet Seal.
Still lingering from last season, gladiator sandals aren't going anywhere this fall.
It may be strange to see sandals on a fall footwear list, but as anyone who goes to school somewhere warm knows, fall doesn't necessarily mean cold weather. Depending on where you live, it may or may not be practical to wear gladiators in the fall. But if you live in a warm climate, they're the far more stylish alternative to the ubiquitous flip flop on campus.
Even better, gladiator sandals are pretty inexpensive as far as shoes go, so they're perfect for the girl on a budget. You can find a cute pair of gladiators at Wet Seal for less than $15!
3. Sky-High Platform Heels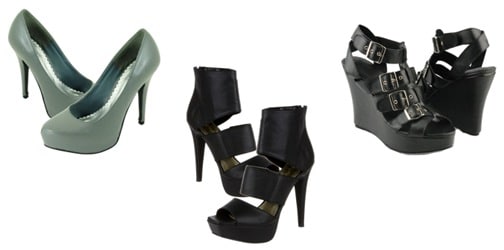 Product Information (from left): Platform Pumps and Tri-Strap Platforms – Charlotte Russe, Chance Buckle Wedge – Forever 21.
Ultra high heels have been big for a few seasons now, but they're really hitting the mainstream now. Whether they're badass rocker-chick heels with tons of buckles and studs or simple ankle boots with a major wedge heel, height is in and it's here to stay.
Channel your inner runway model in one of this season's numerous towering footwear options. While you may not want to wear 6 inch heels on your early morning walk to class, there's no reason not to rock them for a night out. (Bring flats in your bag as a backup!)
The trendiest platform heels include hidden platform pumps (inspired by YSL) like the grey ones above, as well as anything studded (the rocker chick look is very in right now). Super-strappy platform wedges (inspired by the ultra-trendy Chloe Sevigny for Opening Ceremony boots) are also very hot for fall. Which style is your favorite?
4. Oxford Flats

Product Information (from left): Mecca Satin Laceup Shoe – TopShop, More Tassel Less Hassel Brogues – ModCloth, Tyrant Studded Lace Up Shoe – TopShop.
We discussed oxford flats a few weeks ago, and once again you guys had very mixed opinions on the trend.
In general, people seemed to like oxford flats more than over-the-knee boots for example, partially because oxford flats are a less expensive trend to invest in. While over-the-knee boots can run around $100/pair, oxford flats are far cheaper, with pairs going for $30 or less.
If you're a fan of ballet flats, the oxford flat is a fresh alternative to shake up your wardrobe this season. Pair them with everything from skinny jeans to shorts and a cute top for a look that's very on-trend.
5. Doc Martens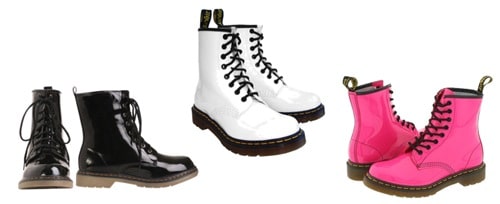 Product Information (from left): Patent Lace Up Boot – Wet Seal, Dr. Martens 'Patent' 8 Hole Boot – Zappos.com, Neon Pink Doc Martens – Zappos.com.
They're not just for the ultra trendy fashion crowd anymore: the Doc Martens trend has officially spilled over into mainstream fashion world – even Forever 21 has a knockoff version!
The hottest trend in Doc Martens is definitely the patent leather version. While old school matte leather Docs are very in, you can't beat a shiny pink patent pair this season. Worn with a floral dress, denim shorts, or simply a pair of skinny jeans, Doc Martens give off a badass vibe and never make you look like you tried too hard.
Your thoughts?
So which of the fall 2009 shoe trends are you going to be rocking on campus this September? Are you a fan of the ultra high platform heels, or are low-key oxford flats more your style? What about wearing sandals in fall – is it a "do" or a "don't" for you?
Leave a comment and let me know what you think!