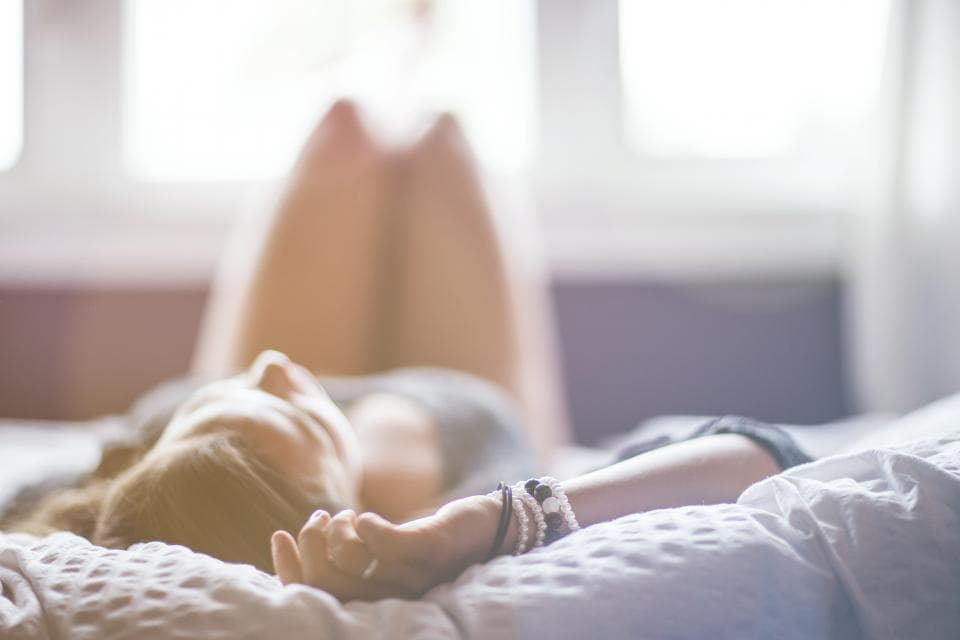 Something about cute pajamas is an instant mood-booster. Sure, we may just be wearing them to bed, but matching PJs provide a stylish alternative to that buttery soft yet hole-ridden oversized tee you've worn one too many times. (You know the one!)
Below, we've rounded up 10 summer sleepwear sets that are comfy, chic, cool and perfect for warm weather. Bonus! Each of our picks rings in at under $30, too. Keep reading to see them all.
1. Graphic Print PJ Set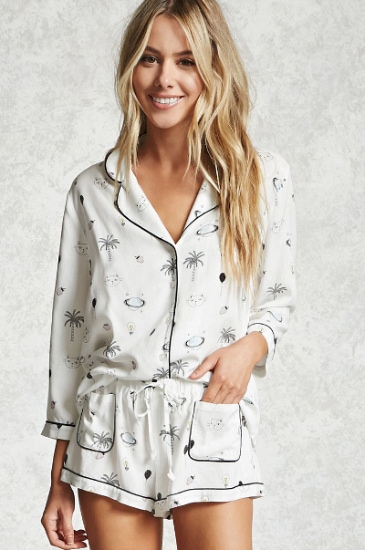 Product Info: $22.90 at Forever 21
We love how classic and "adult" these PJs seem at first glance. But take a closer look – they're adorned with an eclectic mix of palm trees, cats, planets, and more! How cute.
2. Satin Cami and Shorts Set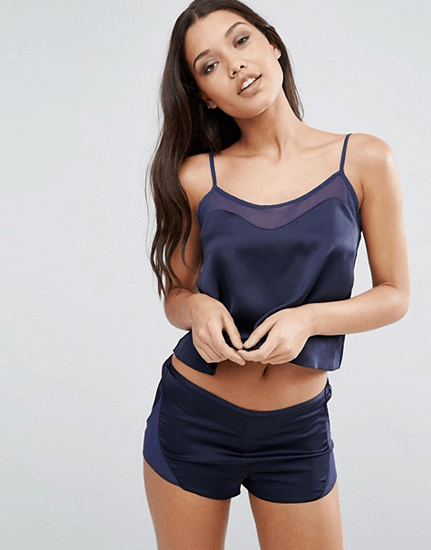 Product Info: $29 at ASOS
The perfect PJ set for those sweltering hot summer nights. Delicate sheer detailing adds a sophisticated vibe to this light cami and shorts combo.
3. Ombré Tee and Short Set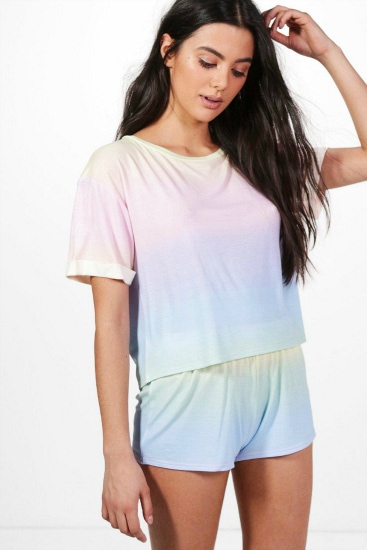 Product Info: $20 at Boohoo
This comfy and colorful set is just the thing to wear while you nibble on unicorn toast.
4. Striped Sleep Romper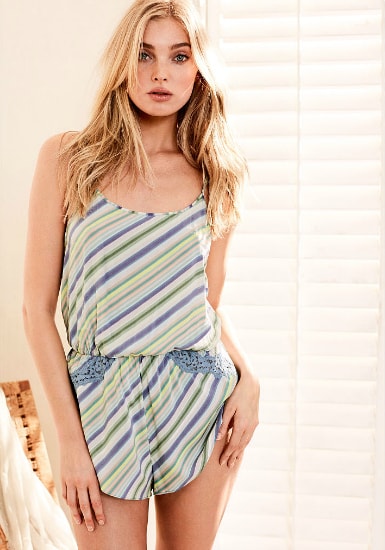 Product Info: $21.99 at Victoria's Secret
Okay, technically not a PJ set, but this "sleep romper" was just too adorable not to include in our roundup. Also, it's seriously on sale!
5. Pajama Camisole and Shorts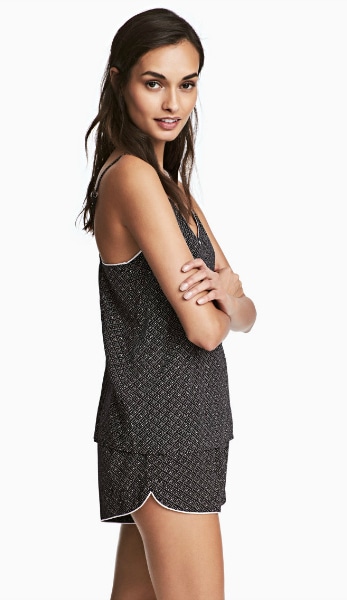 Product Info: $24.99 at H&M
Because your #allblackeverything mantra is totally allowed to carry over to your pajamas, too.
6. Pug Pajamas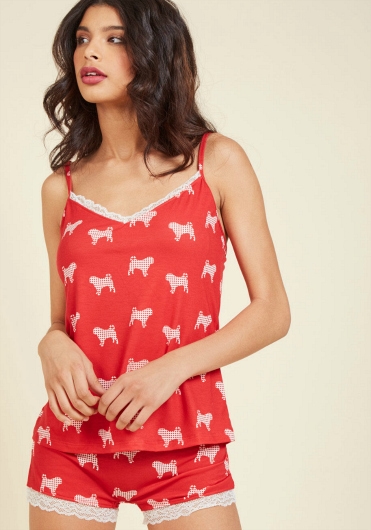 Product Info: $24.49 at Modcloth
Who isn't a fan of pugs? Showcase your pupper love with this eye-catching PJ set. Bonus: How cute is that lace detailing?
7. Pineapple Pajama Set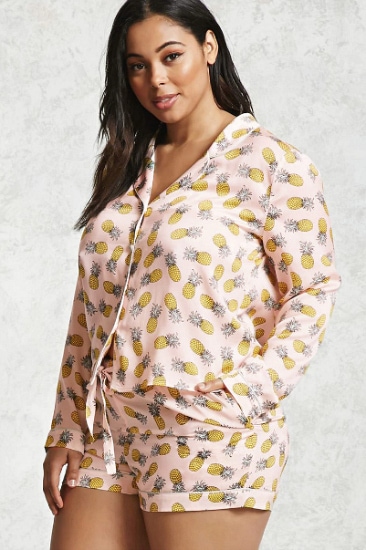 Product Info: $27.90 at Forever 21
Pineapple prints are everywhere these days and we are all for it. Also, this set has pockets. Enough said.
8. Floral Print PJ Set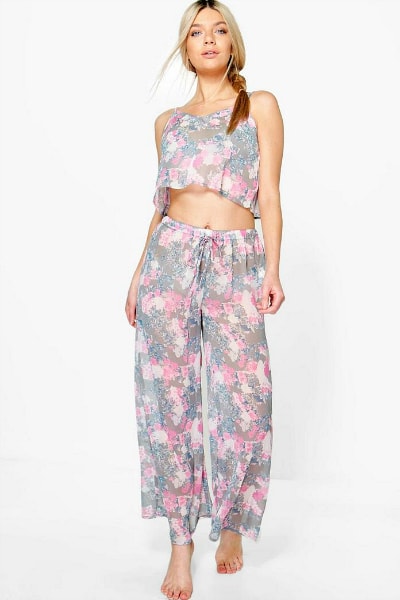 Product Info: $20 at Boohoo
We like to imagine this is what a modern-day Princess Jasmine would wear to bed. But seriously, these look oh-so comfortable. *Adds to cart*
9. Peplum Pajama Set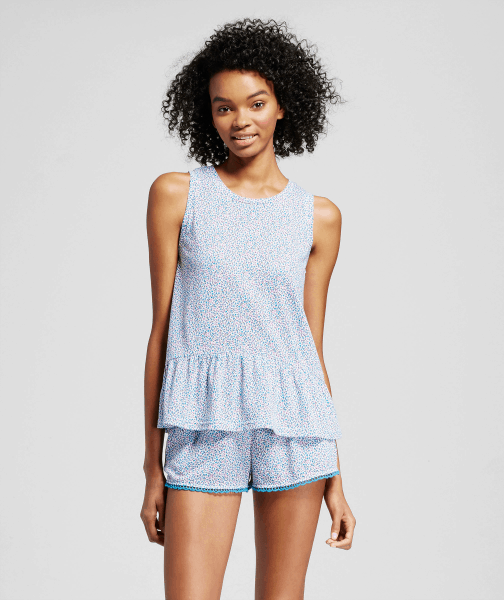 Product Info: $14.99 at Target
Peplum pajama perfection. (Say that five times fast!) The delicate floral print and ruffle details on these PJs add feminine touches to this comfy set.
10. Lace-Trim Cami and Shorts Set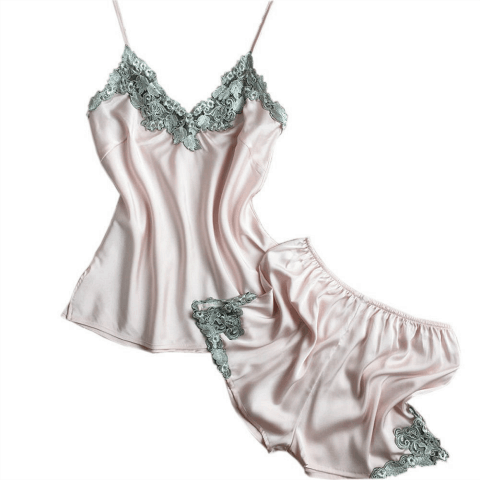 Product Info: $19.99 at Amazon
We could all use a luxe set like this. This fabric is just like silk, but much less expensive. Pretty lace trim adds the perfect amount of contrast. As a bonus, this set comes in seven different colors!
Your turn!
Where do you find cute sleepwear? Are you into matching sets or do you just throw on whatever's comfiest? Which of these is your fave? Tell us what you're thinking by leaving a comment below.