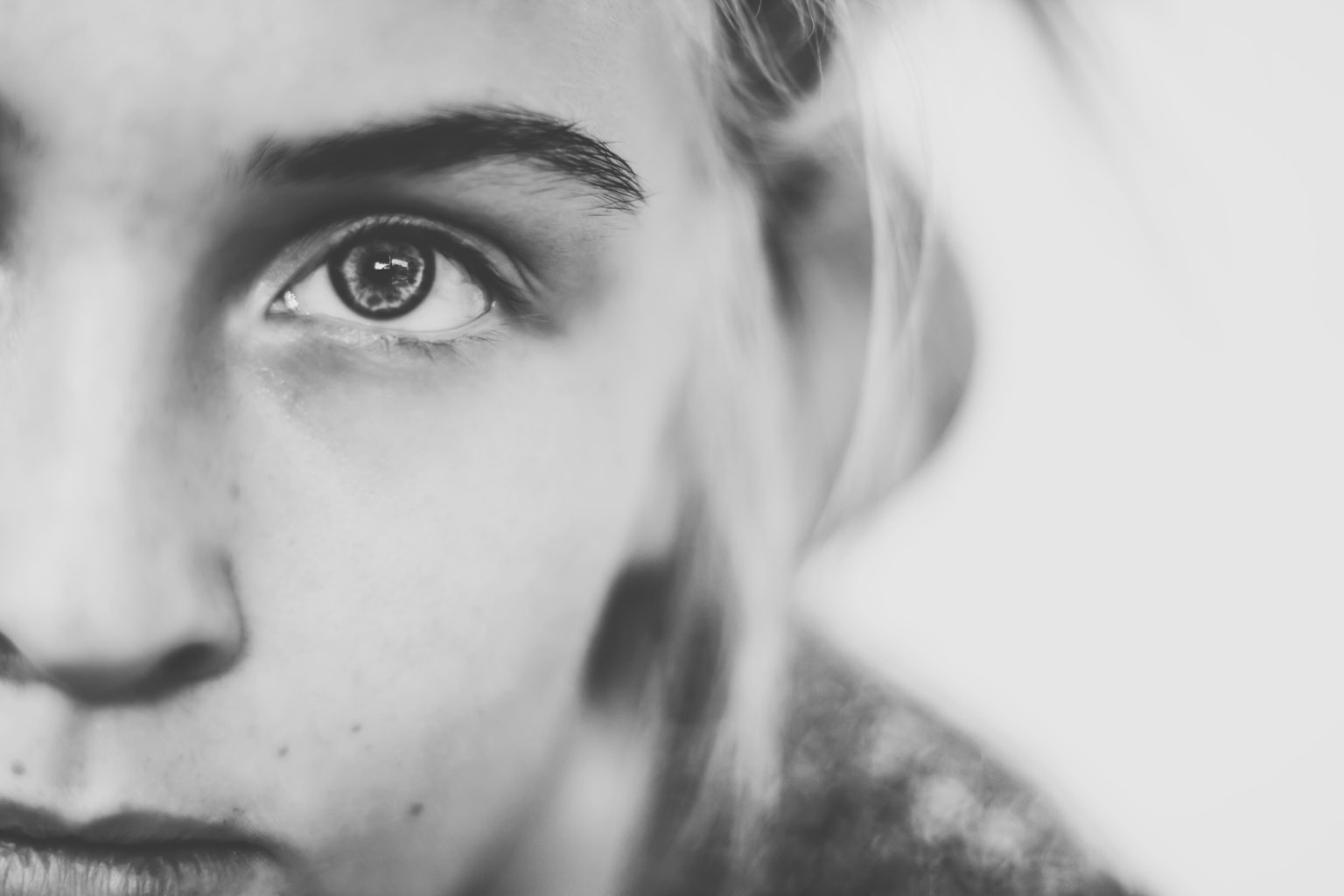 I'm an instant gratification kind of person. When I start using a product, I want it to work immediately. And as someone with the world's most sensitive skin, I've tried basically every product Ulta, Sephora, and Target has to offer.
After years of suffering through obnoxiously dry, red skin because I wanted to save a few bucks on face products, I've come to the realization that when it comes to what you're letting your skin soak up, this is the one time when it can actually be better to splurge, not save, especially if you want to get results right away. After all, that skin is going to be yours forever. Don't you want it to look nice?
So, thanks to all of my mad-science combination testing of every product imaginable, I've finally figured out which products are guaranteed to make your skin look smooth and flawless, and that also make a noticeable difference within a day or two of usage. You can't get any better than that, right?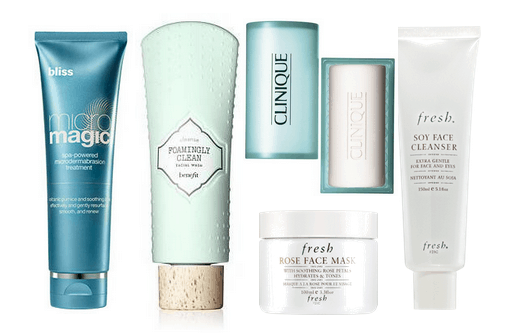 Products: Bliss Micro Magic – Kohl's, Benefit Foamingly Clean Facial Wash – Ulta, Clinique Cleansing Bar – Macy's, Soy Face Cleanser – Fresh, Rose Face Mask – Sephora
1. Bliss Micro Magic Spa-Powered Microdermabrasion Treatment
I call this product my "DIY Dermatology" because in my opinion, it exfoliates your skin at a professional level. It can be used twice a week and scrubs absolutely everything from your pores, making your skin soft and bright and smooth! If you've ever had trouble with too-visible pores, whiteheads/blackheads/other acne, or uneven skin, I would definitely recommend this product.
2. Benefit Foamingly Clean Facial Wash
This has been my go-to facial wash for years! It's soothing, perfect for all skin types, and makes your skin feel so incredibly soft and smooth. Also, it smells amazing and comes in the cutest packaging. .
3. Clinique Acne Solutions Cleansing Bar
This product is amazing if you're prone to breakouts, and can be used on both your face and the rest of your body! It literally cleared my skin up in less than a week. MAGIC. This bar should be used in addition to your normal shower gel or facial wash, and works like a charm.
4. Fresh Soy Face Cleanser
If you don't get any other product on this list, for the love of Sephora, buy this one.
How many of you use makeup wipes? Everyone? I figured. I mean, everyone knows that you have to take your makeup off before you go to sleep. Duh, basically rule #1 of skincare. But did you know that if you have sensitive skin, you might actually be harming your skin more than helping it?
Makeup wipes can actually dry your skin out by depriving your face of its natural oils, making your skin look red, blotchy, and dull. I started using this gel makeup remover by Fresh literally two days ago and my skin has already stopped being red and dry. I'm serious. It's insane. All you have to do is use a pea-sized amount to wash your face with every night (it even gets off mascara easily and without pulling out lashes!).
5. Fresh Rose Facial Mask
Okay, this product is pretty expensive, but it works. It's no joke the best face mask I've ever used. I started using it in conjunction with the matching Fresh Soy Face Cleanser, and my skin has honestly never looked better. I'm talking immediate results.
Also, most face masks can only be used once in a while or they can actually have negative effects on your skin, but this one can be used daily! Really helps if you like instant gratification. Just rub the honey-textured gel over your face and let it set for 5-10 minutes, then wash off.
What do you think?
What are your favorite products to use on your face? Will you be trying any of these? Let me know in the comments!