The "Fabulous Find of the Week" column gives you the heads up on all the hottest, most affordable items at your favorite stores!
The countdown to summer has finally begun! While I'm sure all our minds are on final exams, we have much to look forward to once break starts. I can't wait to hit the beach and enjoy the sun which seems to have been on its own vacation for the past few months.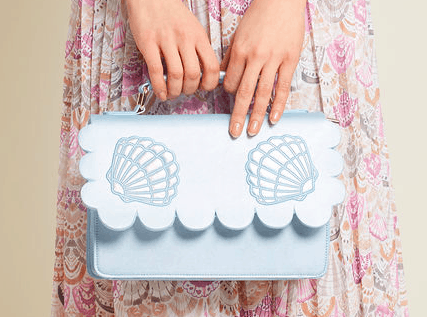 This week's Fabulous Find is a bag that will automatically transport you to the sea. This pretty bag from Modcloth is chic and stylish yet incredibly simple in its design.
It costs a bit more than our usual Fabulous Finds, at $49, however it's so cute and unique that I think it's worth paying a bit more. The seashells are pretty and I'm in love with the gorgeous shade of light blue. It's the perfect color for the summer season.
Living it up in Light Blue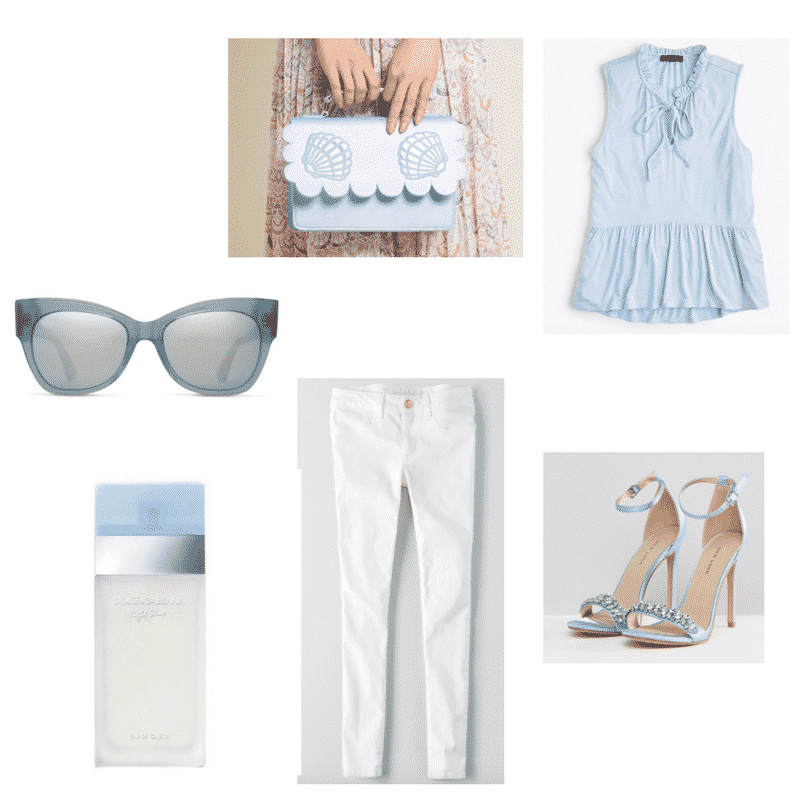 Products: Heels – New Look (ASOS), Jeggings – American Eagle, Top – J.Crew, Perfume – Dolce & Gabbana (Walmart), Sunglasses – Toms, Handbag – Banned (Modcloth)
This is the perfect outfit for grabbing lunch with friends! Its elegance lies in its simplicity. It is simply jeggings with a cute top but the accessories really make the outfit. The heels are stunning and I love the jeweled details. You could easily wear this outfit with flat shoes to class but I like how the heels add an extra glam factor.
This light blue bag is a statement-maker, so the color's namesake perfume (by Dolce & Gabbana) will ensure you not only look great but smell great this season. Next, sunglasses are an essential component of any summer outfit and this gorgeous pair will be one of your favorites.
Beautiful in a Wrap Dress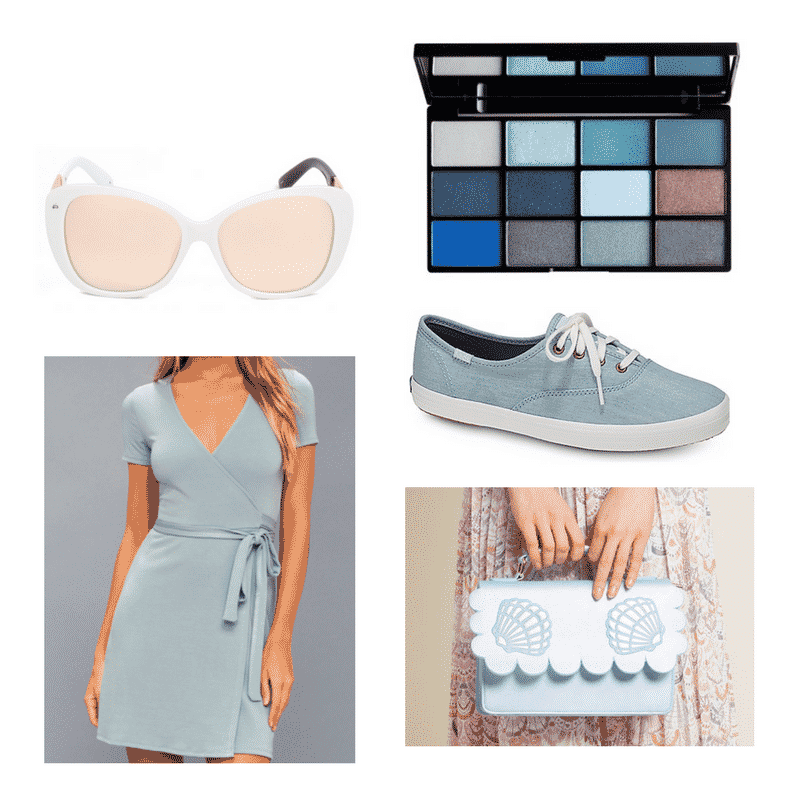 Products: Sneakers – Keds, Eyeshadow – NYX Cosmetics, Wrap Dress – Lulu's, Handbag – Banned (Modcloth), Sunglasses – Privé Revaux
This outfit is perfect for going to your summer internship. It's elegant but the comfortable shoes will ensure your feet aren't exhausted after a long day. Who doesn't love a wrap dress? It's a piece that classic style icons like Kate Middleton have championed.
The Keds are a must-have in any college student's closet. They can be worn with countless different outfits and will get years of wear! The Jackie O-style sunglasses are a classic and with the promo code SPRING25 they'll be further discounted!
Elegant in Lace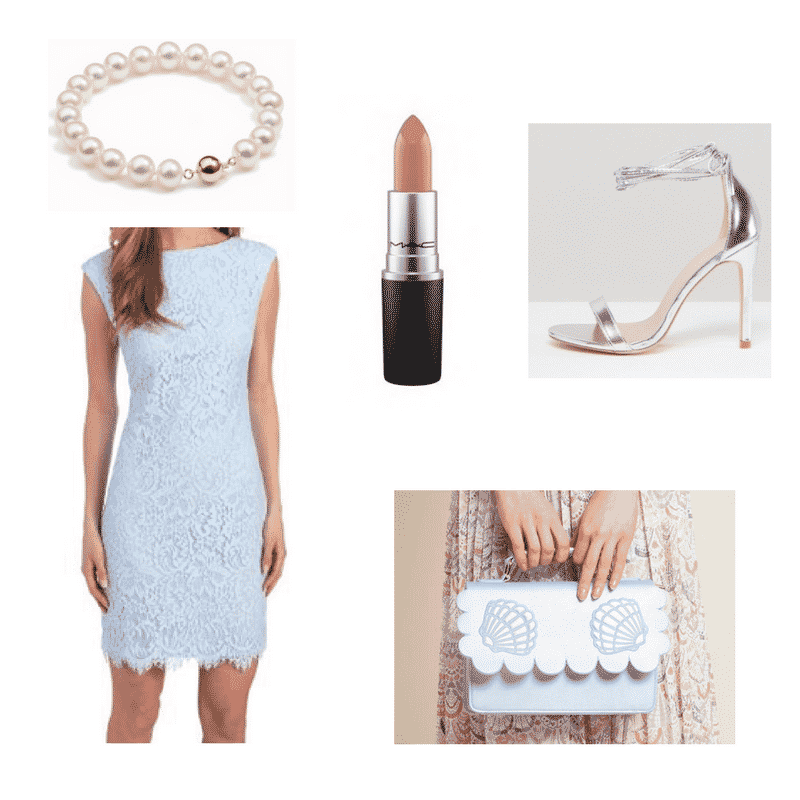 Products: Handbag – Banned (Modcloth), Dress –  Chaps (Stein Mart), Lipstick – MAC, Heels – True Decadence (ASOS), Bracelet – Pearl Accessory
This outfit is your go-to look for an elegant evening. The lace dress is beautiful and keeps with this summer's classic colors. The bag brings the classic beauty to the beach and even gives the outfit a more relaxed vibe.
I adore the pearl bracelet, it's a timeless piece you will wear time and time again. The heels are also a good investment, which will go perfectly with a wide variety of outfits.
What did you think about this week's fabulous find?
Do you like this handbag? What are your favorite summer colors? What are your favorite beach items? Start the convo below!