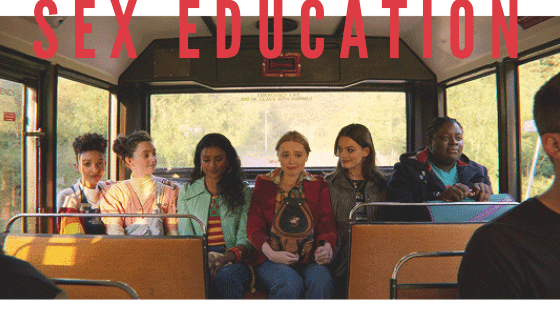 The Netflix series Sex Education is one of my favorite shows right now. I describe it as an '80s movie infused with sex and female empowerment. (Just watch the powerful bus scene in season two, and you will know what I am talking about.)
This show is a must-watch, not only for its content but for its female characters and wacky fashion.
This show boasts quite a few perfectly imperfect, complex female characters. There is Maeve, the rebel girl with a heart of gold; Aimee, the cute, bubbly girl, who is the definition of a cinnamon roll; Lily, the outspoken Sci-Fi nerd; and Ola, the kind-hearted new girl; among others.
To see how you can get the modern '80s looks of these badass women, keep reading for our Sex Education fashion guide.
Sex Education Fashion: Maeve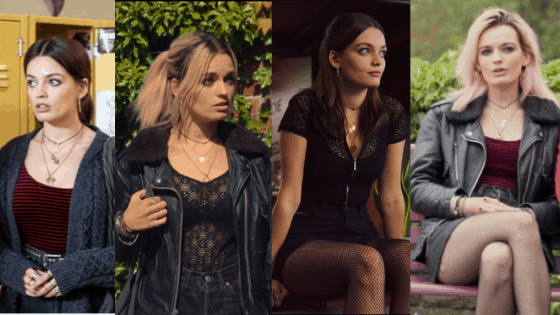 Maeve is an intelligent, rebellious girl with only good intentions. She comes from a troubled past, but she never lets that stop her from enjoying life.
Her rebellious personality certainly comes out in her style: She is always dressed in her signature color black and is often wearing a leather jacket along with fishnet tights. Maeve's look is the perfect cross between '80s grunge and modern-day streetwear, which makes her look perfect for your day off.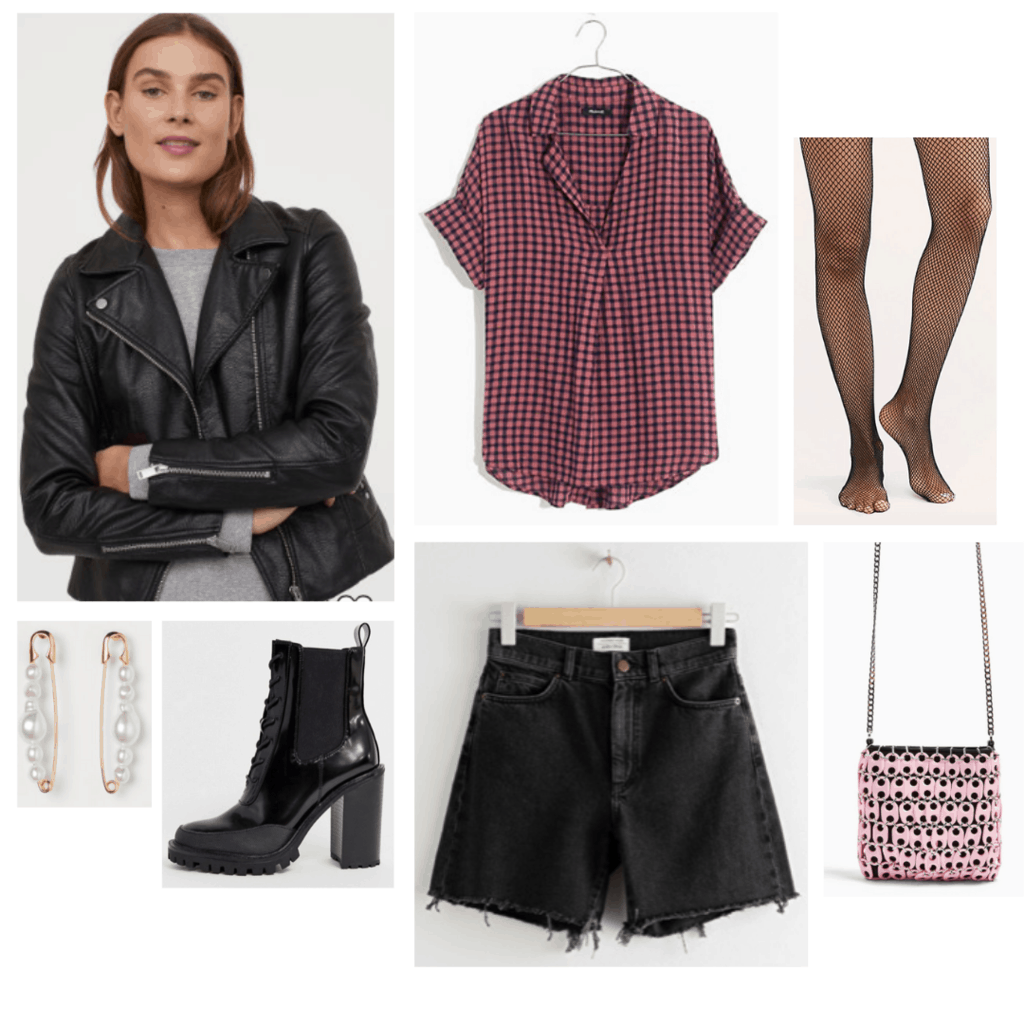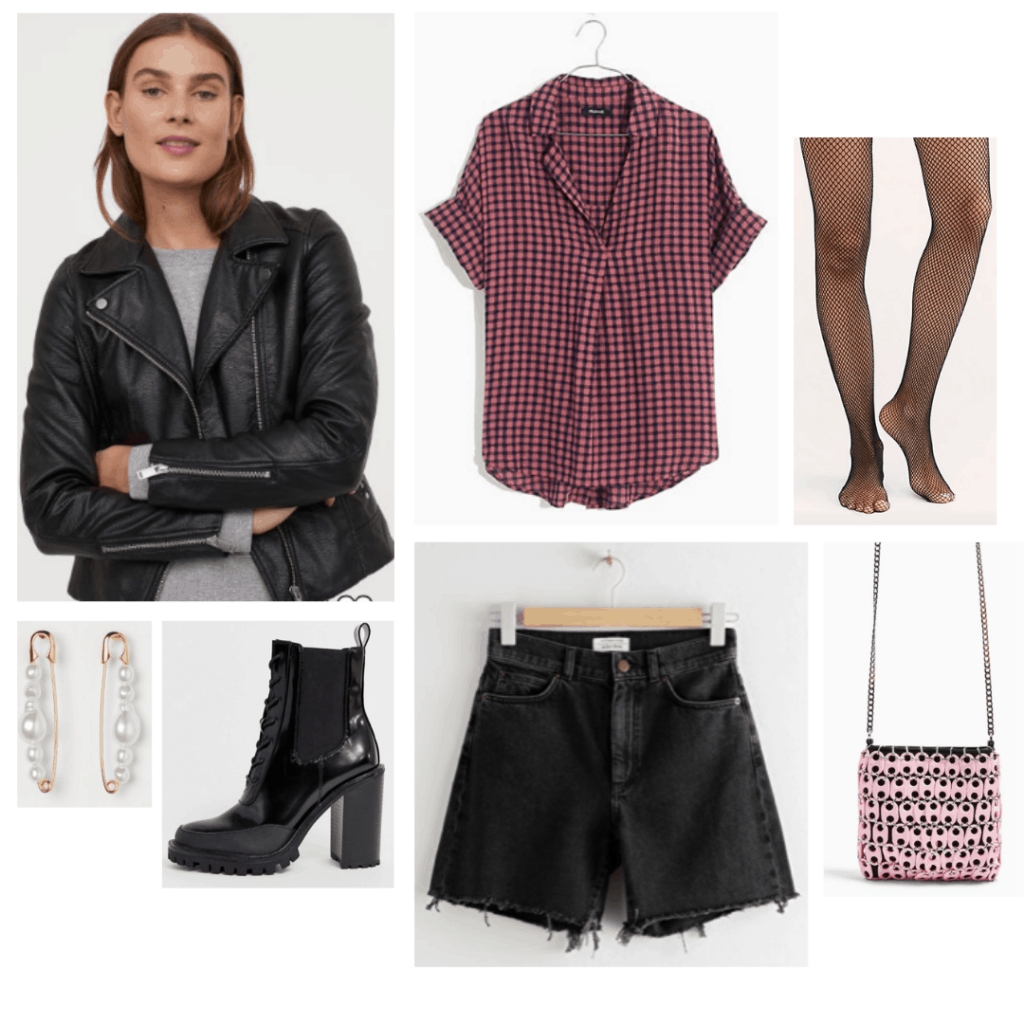 Products:
To get Maeve's look, stick with the classic grunge vibe. Start with a flannel shirt or a printed button-up top, and then layer it under a leather jacket. Then throw on a pair of high-waisted shorts, some lace-up boots, and fishnets, all of which Maeve loves.
Finish the look off with a few extra grunge accessories.
Sex Education Fashion: Aimee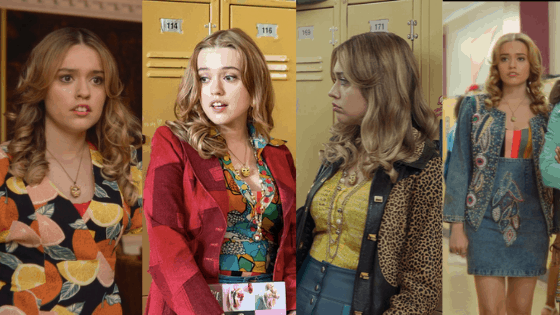 Aimee starts off the series as the cute, ditsy popular girl who is slowly discovering what makes her happy. By the end of season 2, she becomes the ultimate fan favorite and one of the most inspiring characters on TV. I mean seriously, how could anyone forget her epic bus scene?
Aimee's bright personality certainly shines through in her outfit choices, as she is often wearing vibrant colors and eye-catching prints in a fun, casual way. Her style all around is the perfect inspiration for getting dressed for school.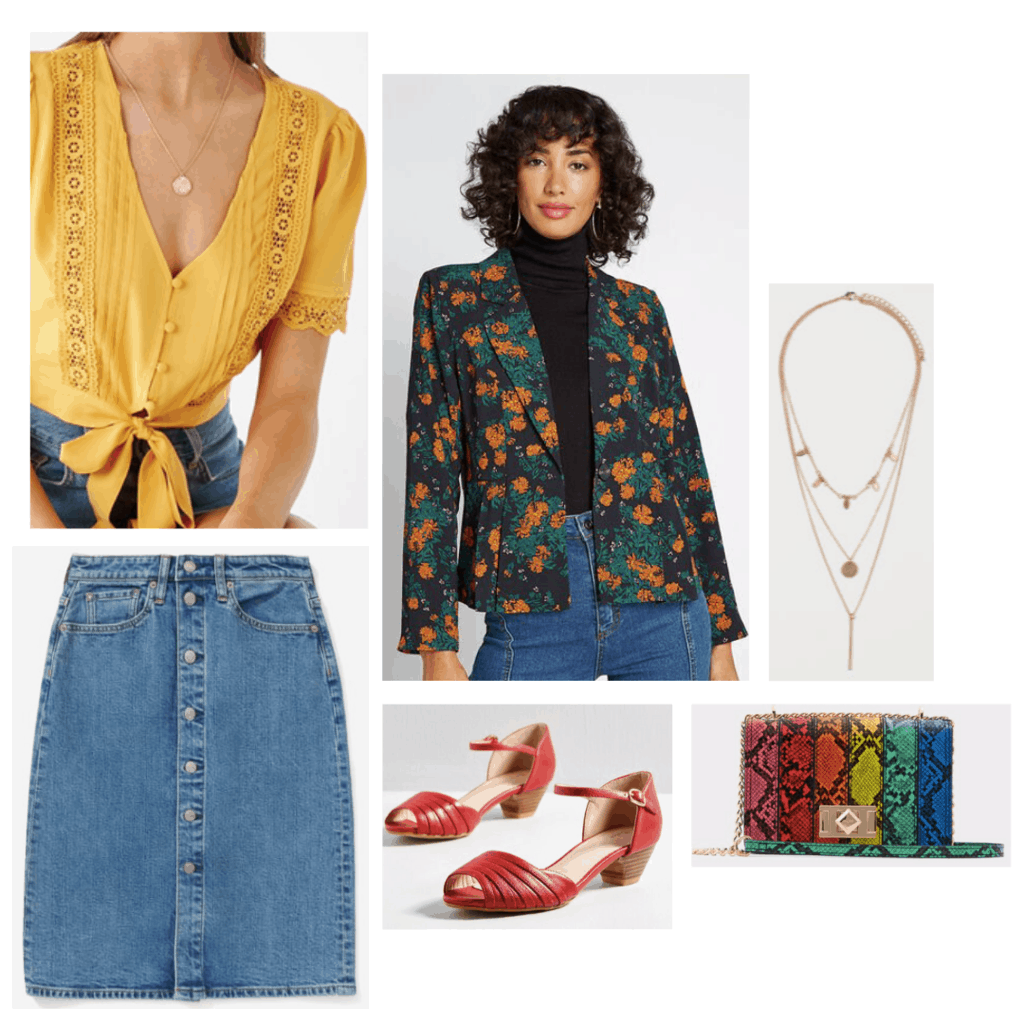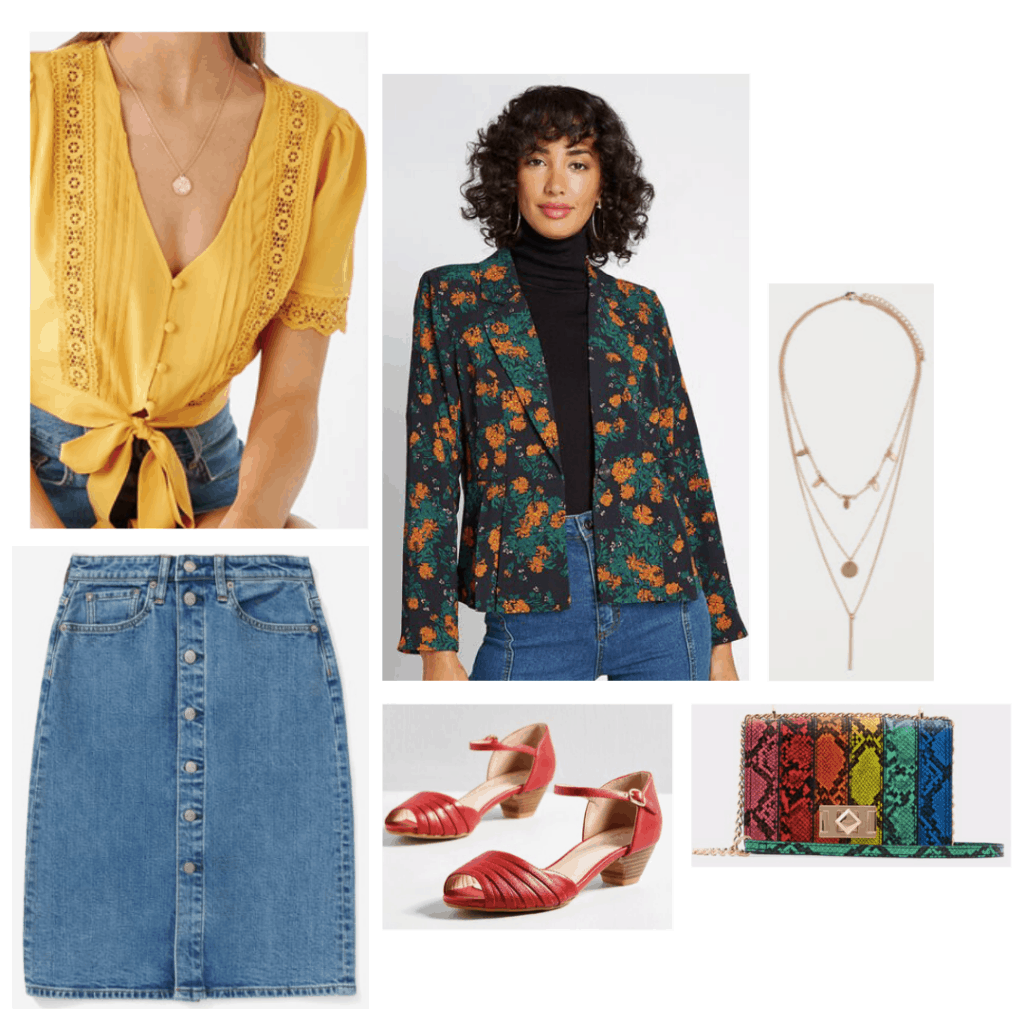 Products:
While creating Aimee's look, I wanted to capture her optimistic personality. I started the look off with a simple denim skirt, a delicate yellow top, and a floral print blazer. Then I accessorized the look with a pair of red sandals, a few necklaces, and a standout rainbow bag.
With this look, you'll be ready to go spread joy to the world in a fashionable way.
Sex Education Style: Ola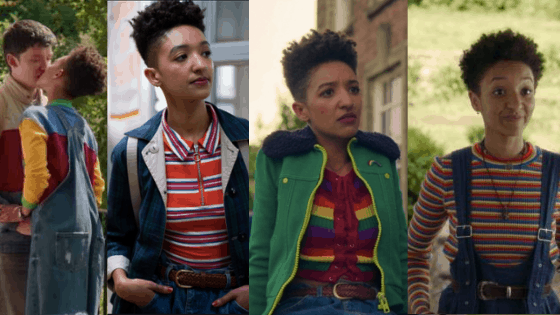 Ola is the quirky new girl at school, who sees the good in almost everyone, even the school's main bully. She is tough, despite her sweet appearance. Even when she gets her heart broken, she can look on the bright side and continue to be her fun and unique self.
I would consider Ola's wardrobe to be the most fun out of all the characters on the show. More often than not, you can find her wearing bold rainbow stripes, as well as '80s inspired denim overalls and mom jeans.
For formal events, she pulls out all the stops: Ola knows how to rock a well-tailored, menswear-inspired suit.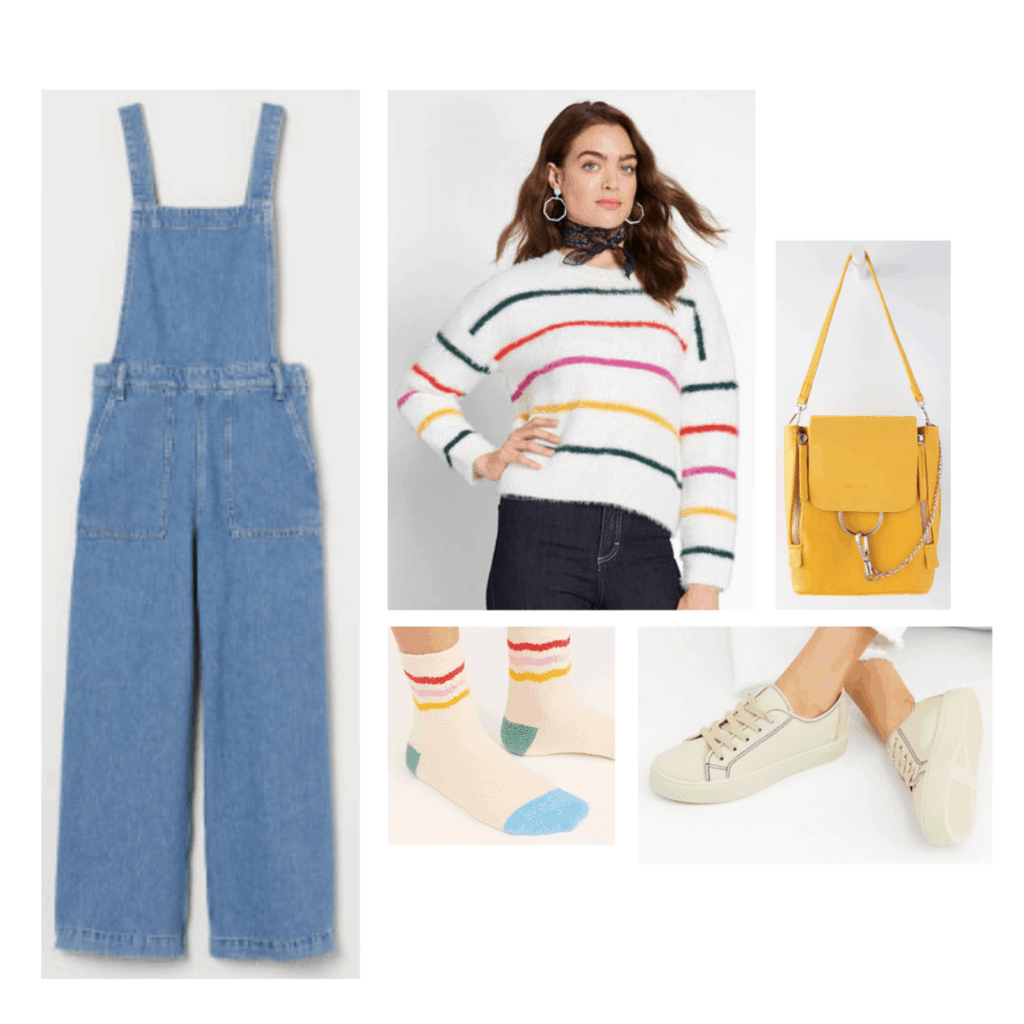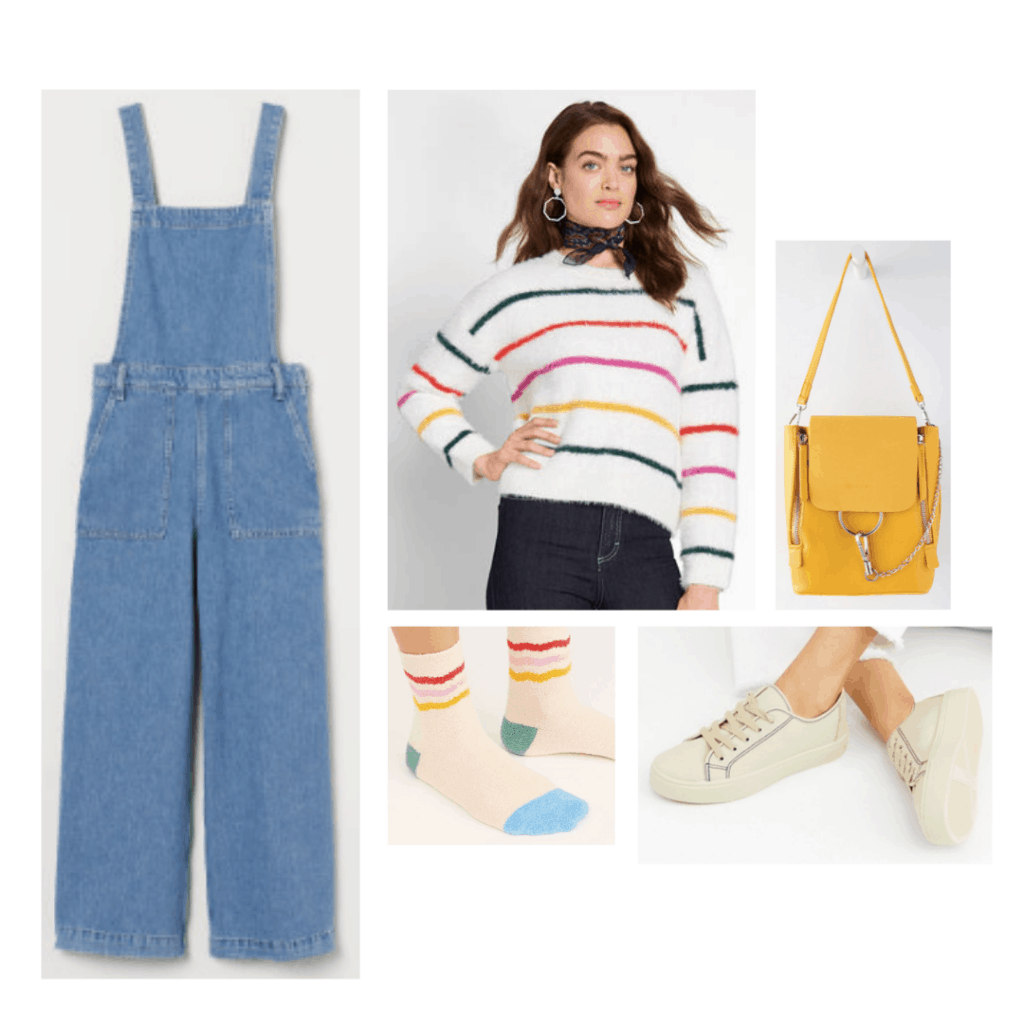 Products:
Rainbow is the key when it comes to recreating Ola's style. To get the look, go for a colorful sweater and a pair of socks to match. Then add in the '80s vibes by throwing on a pair of wide-leg overalls and some white sneakers. Then finish the look with a brightly colored backpack, so you will be able to hit the hallways with confidence.
Sex Education Fashion: Lily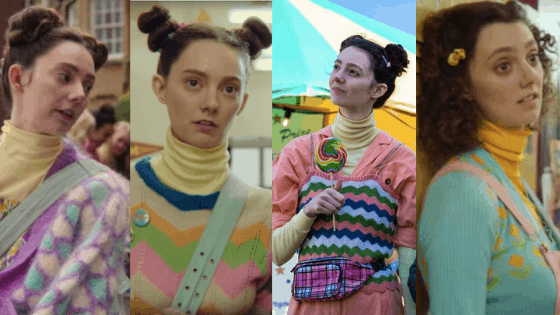 Lily is an outspoken, nerdy teenager who spends most of her time writing alien erotica and telling people her opinion, even if it does hurt their feelings. Because of her eccentric personality, she is no doubt the show's most unique character.
Lily's sense of fashion matches her wacky personality. She is always wearing pastel colors and crazy prints — I tend to describe her look as "fashionable toddler."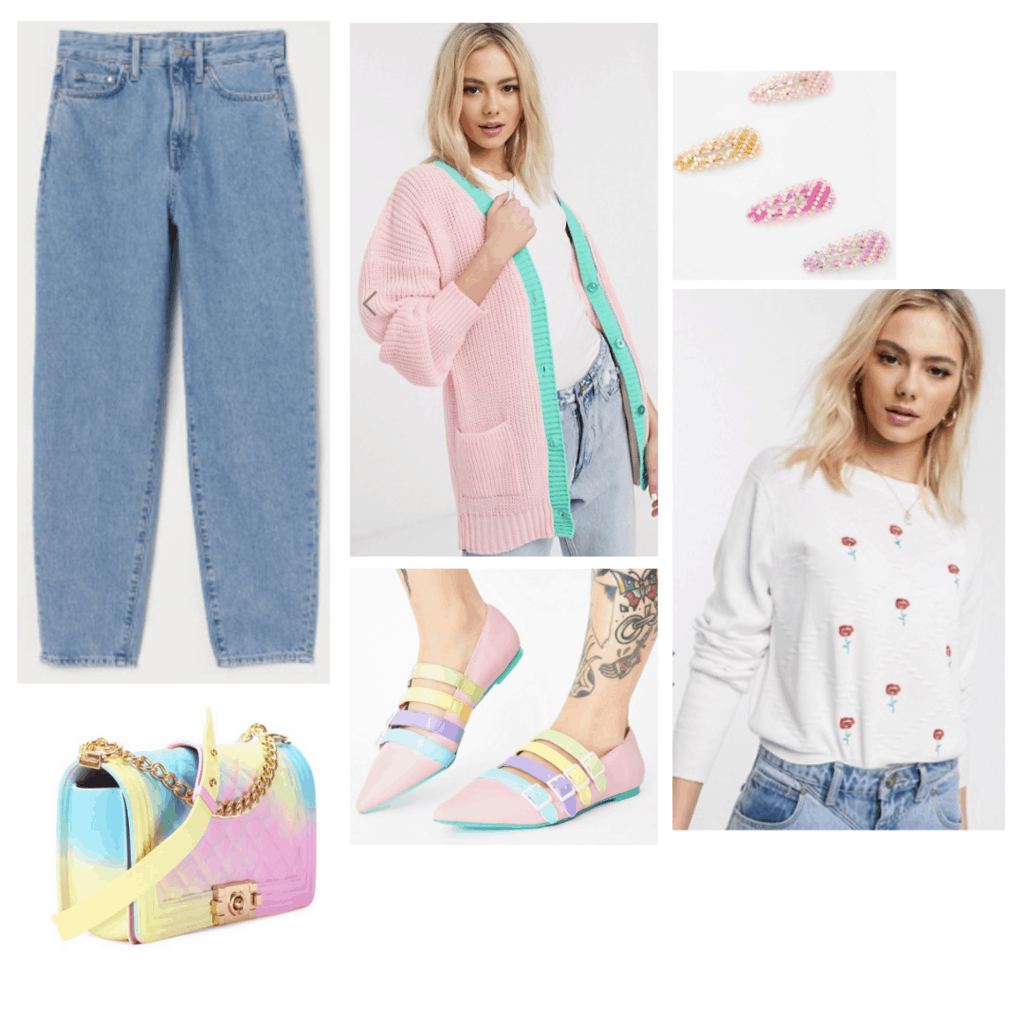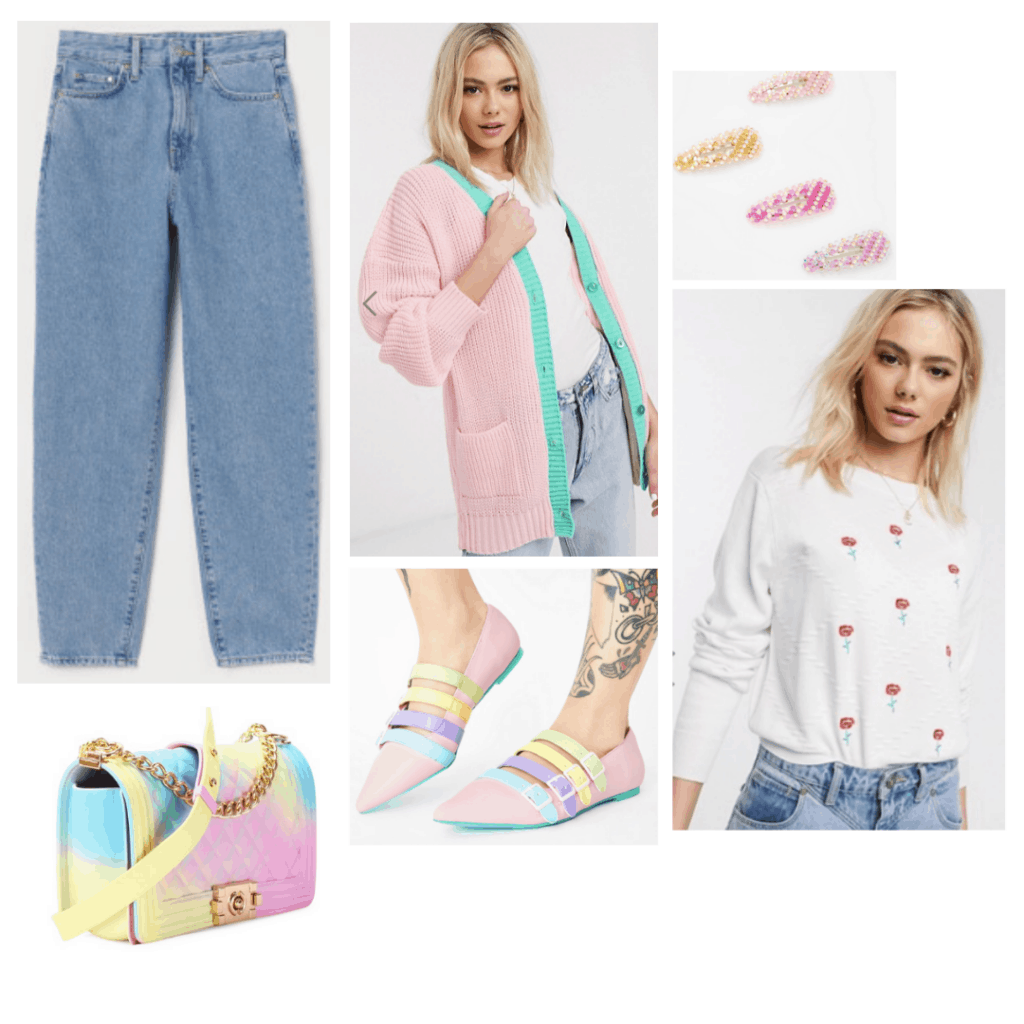 Products:
For Lily's outfit, I stuck to all pastels and childlike silhouettes.
The look starts with a cozy sweater printed with roses and a pastel pink cardigan. Then I added a pair of mom jeans and colorful Mary Janes to make the look very retro. I finished the ensemble with a tie-dye bag and colorful hair clips.
What do you think about the fashion in Sex Education?
Which strong female character is your favorite? Did you have a favorite outfit? Let us know down in the comments!
If you liked this article about sex education fashion, consider checking out these other articles below —