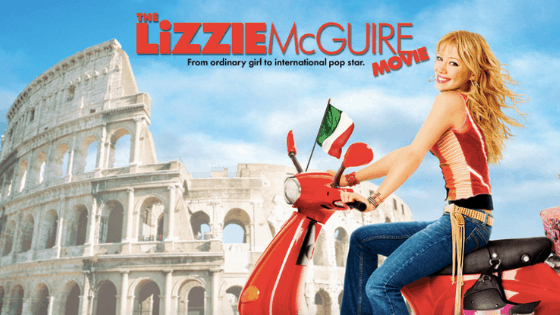 With Confessions of a Teenage Drama Queen and High School Musical already covered, the next feature in our Throwback Fashion series is The Lizzie McGuire Movie.
With many of us stuck inside, a little nostalgia may help brighten our moods. One of my go-to blasts from the past, The Lizzie McGuire Movie, not only makes me feel better; but is great fashion inspiration too!
I used to watch the TV show nearly every day when I was younger, and was thrilled when the movie came out. In fact, I still watch it when I'm having a rough day. How can you not smile when you hear the song, "What Dreams Are Made Of?"
In this post, we will look at the film's staple outfits and how to take inspiration from them. Since many of us are stuck at home, we'll also find ways to make the looks WFH-friendly.
Classic Lizzie McGuire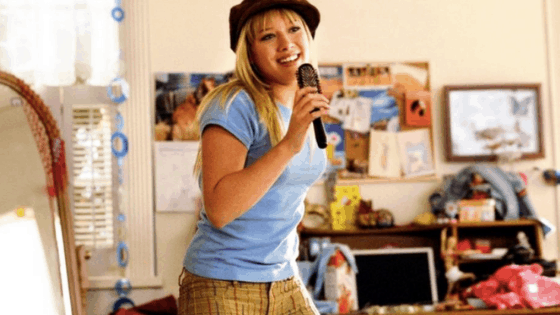 In the opening of the film, we get an amazing montage of Lizzie getting ready for her junior high graduation.
The look that stands out in this scene is her blue tee and patterned pants combo. She pairs them with a baker boy cap, which was a popular trend at the time.
This look was a true embodiment of Lizzie McGuire's style: fashionable, yet easygoing.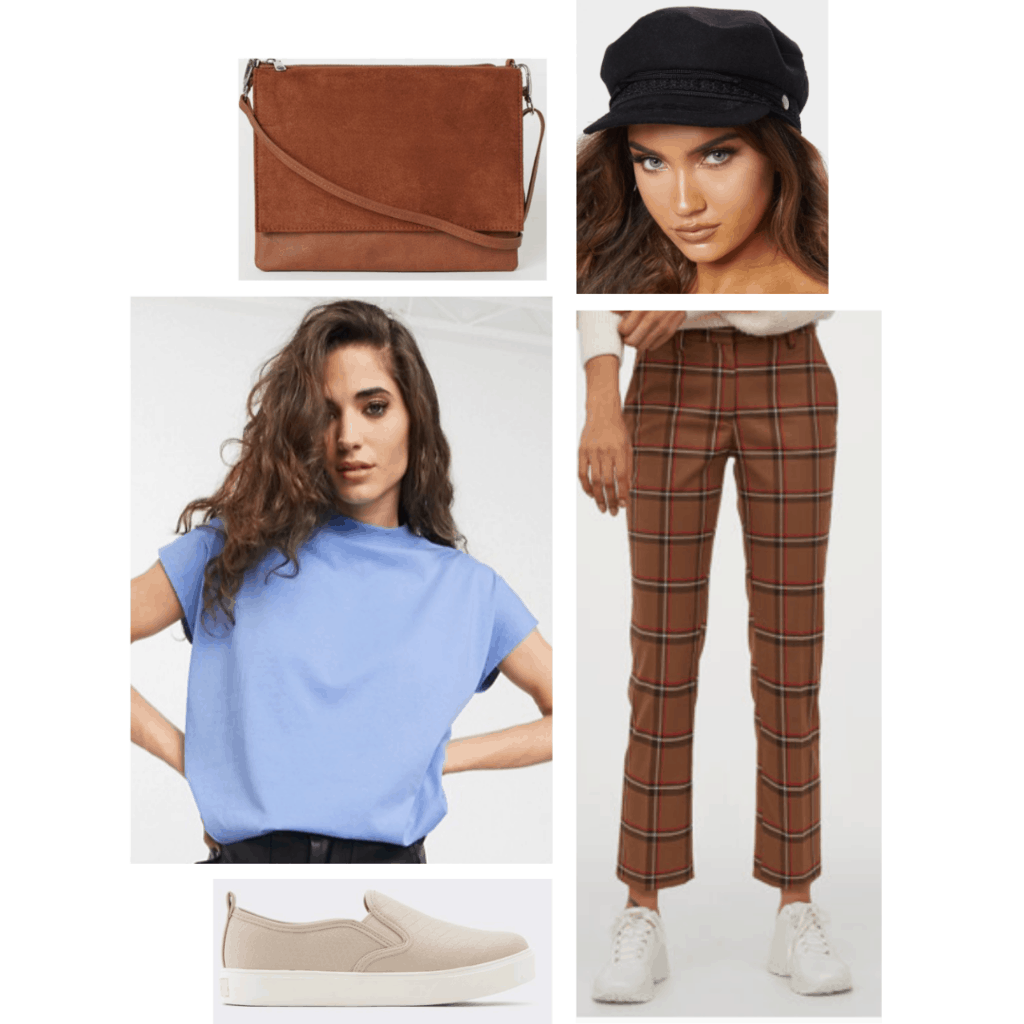 Products: Shirt – ASOS, Pants – H&M, Shoes – ALDO, Hat – Pretty Little Thing, Bag – H&M
To get this comfy and cool look, pair a basic blue tee with a plaid trouser pant.
A few simple accessories can also be thrown on to make the outfit even more WFH appropriate. Our picks would include a pair of slip-ons, a messenger bag, and her classic baker boy cap.
When in Rome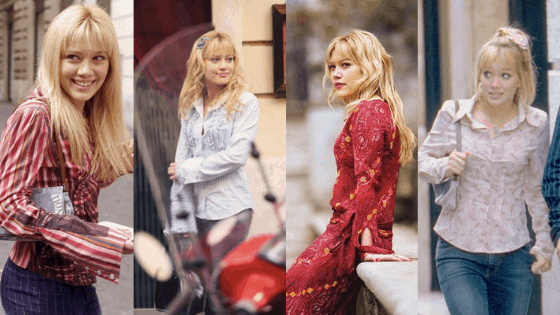 Most of the film is set set over the course of Lizzie's summer in Rome and she has so many iconic looks during that trip.
Lizzie McGuire's Rome style showcases her fun "All-American Girl" personality. She wears mostly shades of red and blue, and is often found in a classic denim jean with a button-front blouse.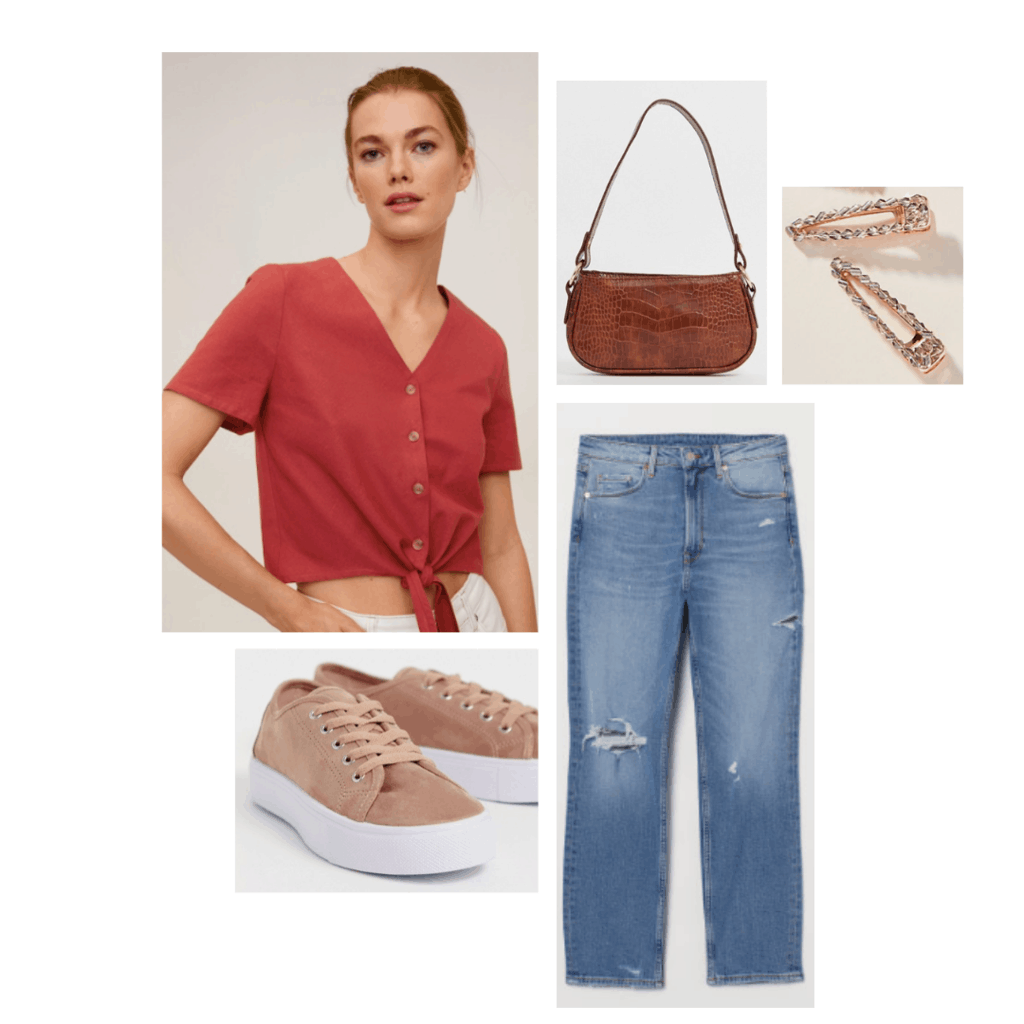 Products: Jeans – H&M, Top – Mango, Shoes – ASOS, Hair Clips – Anthropologie, Bag – ASOS
This look would make for a great work from home look. Pull on your comfiest pair of distressed boyfriend jeans and a casual button-up top. This combination will make you feel ready for business, yet it's casual enough to relax in.
Don't forget to accessorize with some early 2000s-inspired pieces, such as a small shoulder bag and glitzy hair clips.
This is What Dreams Are Made Of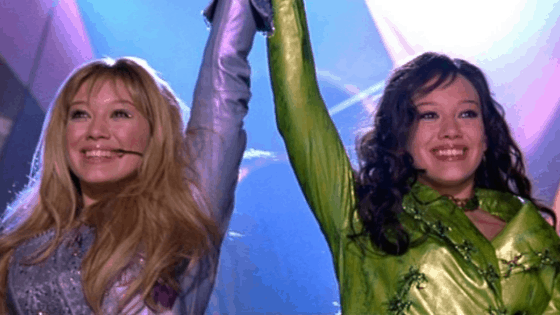 In the climax of the movie, Lizzie McGuire gets to perform with the fashion-forward pop star, Isabella, who could pass as Lizzie's twin. Together they take down the villain of the film, Paolo, and perform one of the greatest Disney songs ever, "What Dreams Are Made Of."
Not only is the song iconic, so are Lizzie and Isabella's outfits. Isabella's green leather dress is a showstopper, and Lizzie's purple ensemble leaves everyone speechless.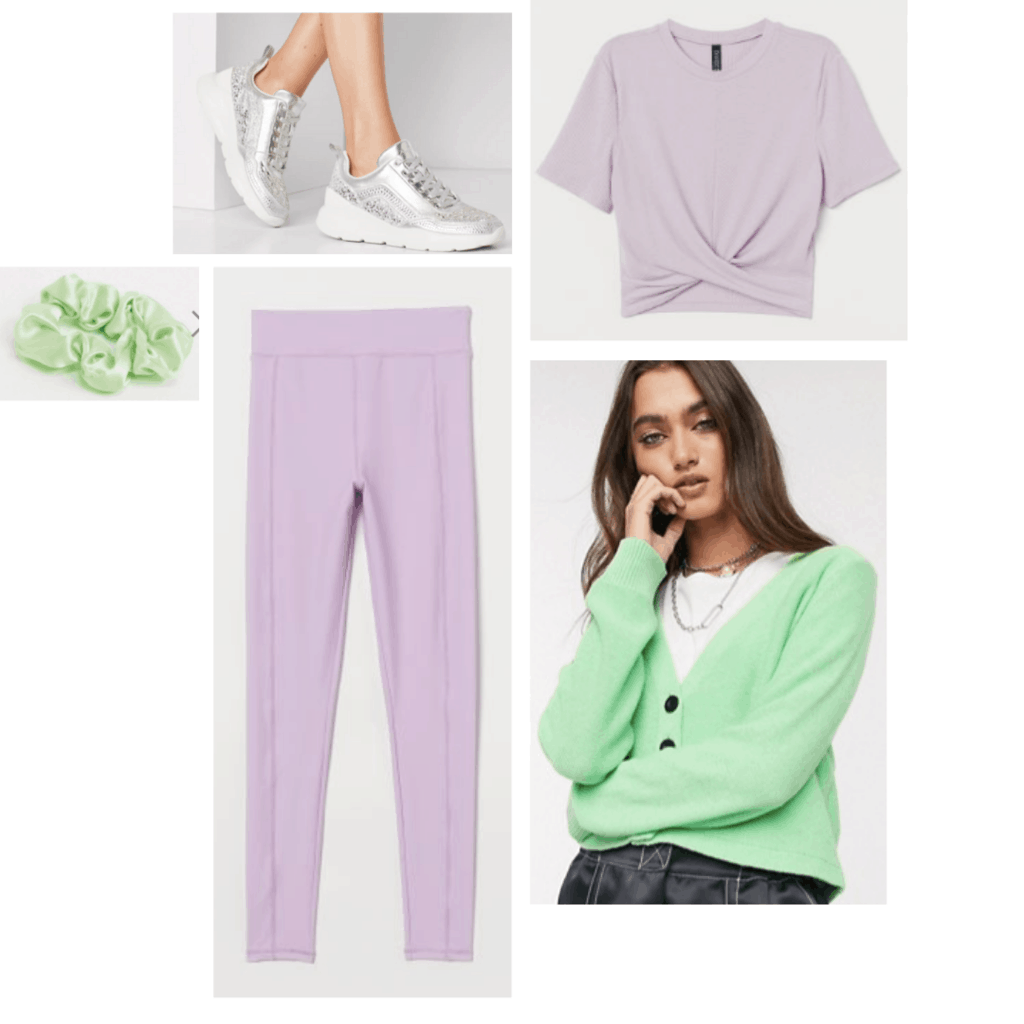 Products: Top – H&M, Leggings – H&M, Cardigan – ASOS, Sneakers – Selfridges, Scrunchie – ASOS
Pick out a matching loungewear set, such as this pastel purple one. Then don a mint green, slouchy cardigan for a fun springtime twist.
Grab some statement sneakers or slip ons, because the entire point is to have a look that you can dance around in! Don't forget to pull your hair back with an adorable scrunchie.
Are you as obsessed with the fashion in The Lizzie McGuire Movie as we are?
Do you have a favorite look from the Lizzie McGuire movie? Let us know in the comments!