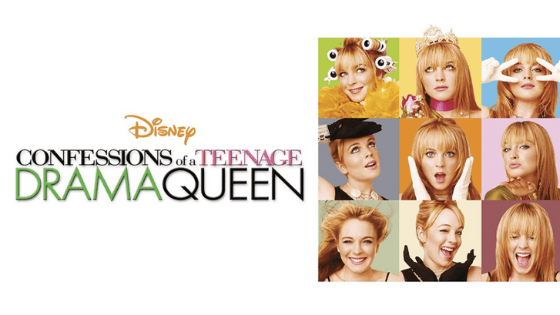 With streaming services like Netflix and Disney+ at our disposal, it easier than ever to look back on some of our favorite films from the early 2000s. When times get tough, nostalgia can make us feel better — so that's why I'm kicking off a new Throwback Fashion series.
Over the weeks ahead, we will be taking a look back at some of our favorite films from when we were kids and the iconic fashion inspiration they have to offer.
Our first film of the series is full of incredible fashion moments, plus Lindsay Lohan in her teen queen prime! Today, we're throwing it back with fashion from Confessions of a Teenage Drama Queen.
The film follows Lola, played by the 2000's It girl Lindsay Lohan, as she transitions from life in New York City to living in the suburbs. Throughout the film, Lola discovers the importance of friendship and how to be her true self, all while wearing some great outfits that were made for the year 2004.
Below are four looks inspired by Lola's dramatic fashion choices, all made modern so you can wear them today! Read on for some Confessions of a Teenage Drama Queen fashion inspo.
Confessions of a Teenage Drama Queen Fashion: I Love New York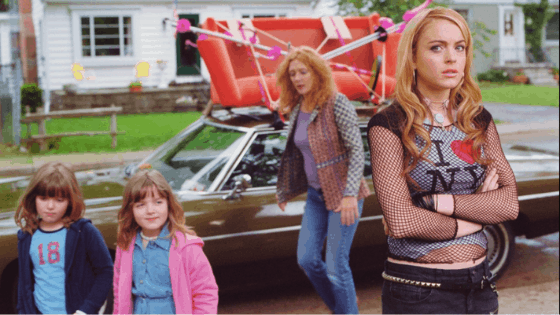 At the beginning of the film, Lola is not at all pleased with her family's choice to move to the suburbs. She shows her displeasure by leaning into her grunge city outfits and professing her love for NYC every chance she gets.
In the scene above, Lola expresses her love for her home by wearing an I love New York t-shirt underneath a black fishnet top. To add to her grunge style, Lola adds a studded belt, black low-rise jeans (a classic 2000's trend), and stacked black bracelets.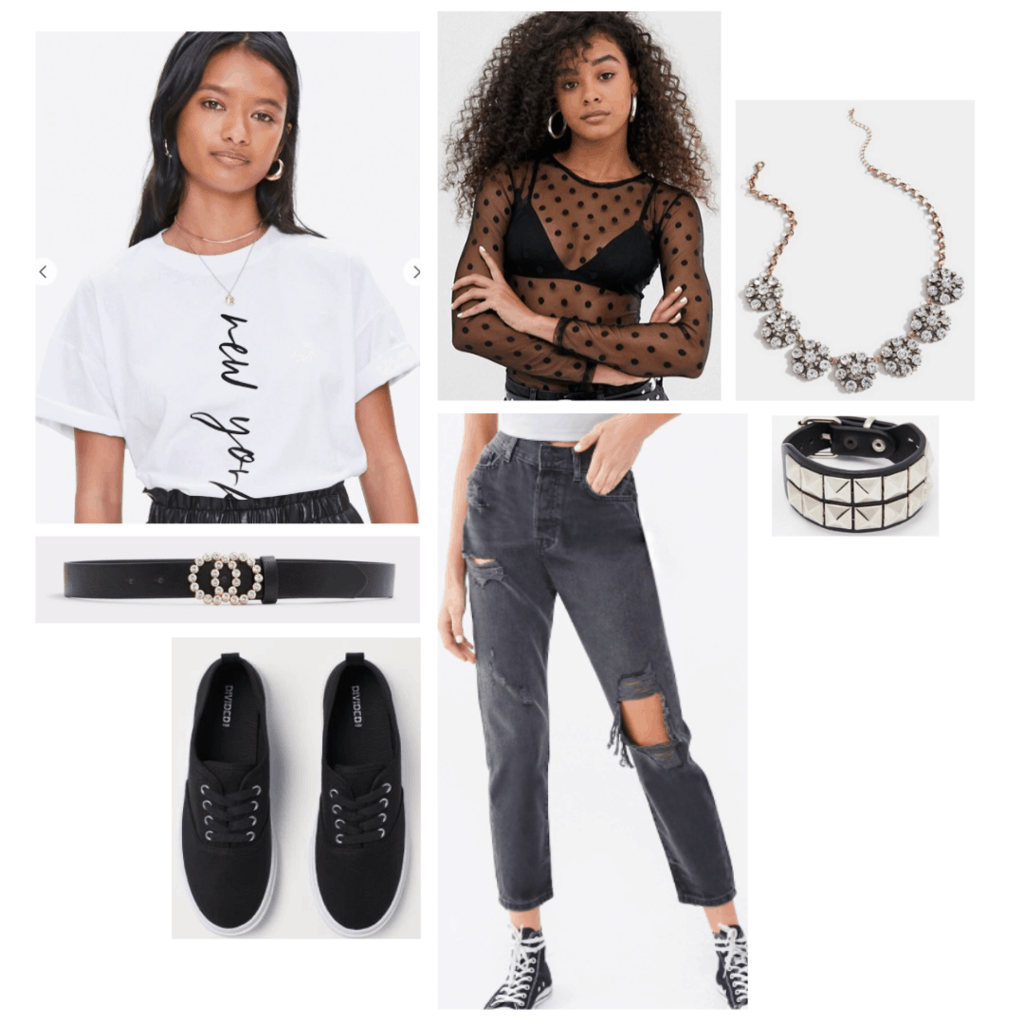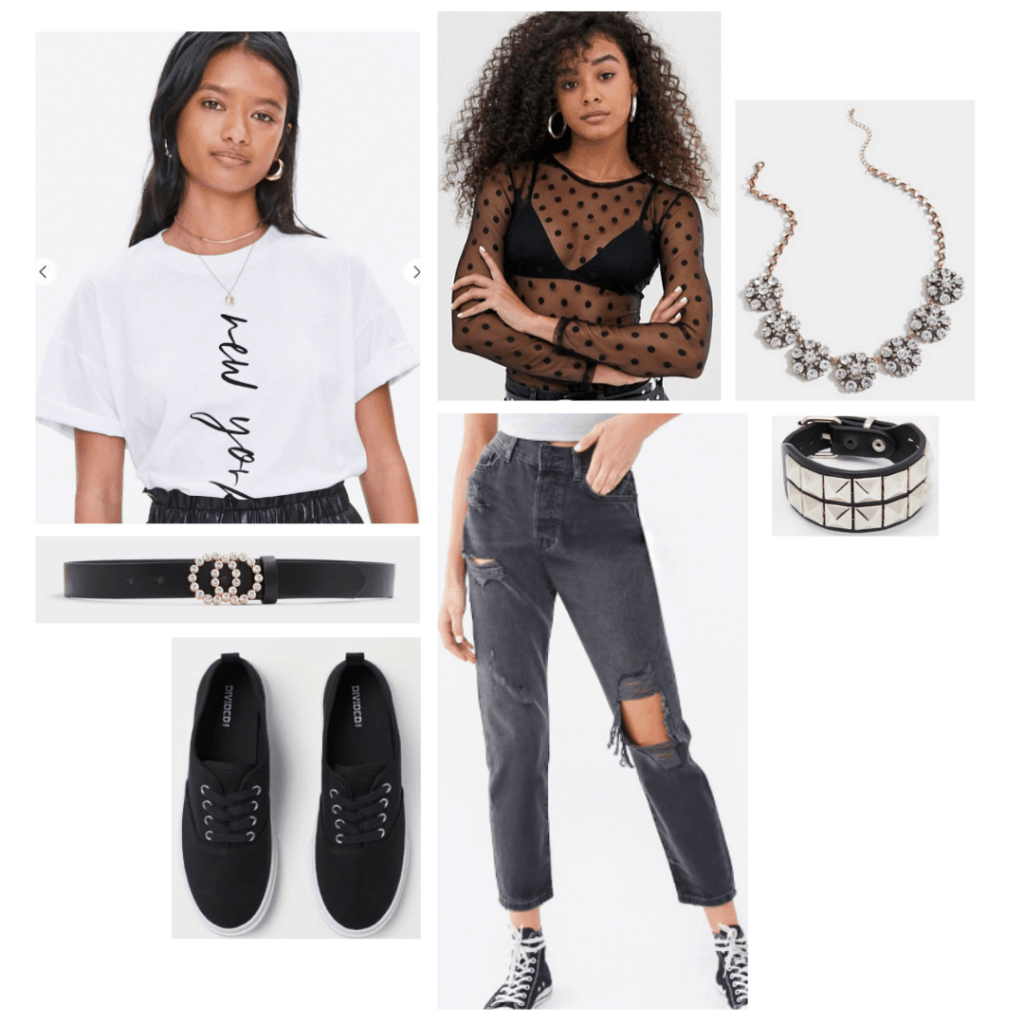 Products: T-Shirt – Forever 21, Mesh Top – ASOS, Jeans – Forever 21, Belt – ALDO, Necklace – Francesca's, Bracelet – Dolls Kill, Sneakers – H&M
To get this look in a modern way, go full-on grunge with a mesh top and studded accessories. Show off your inner-city girl with this cool, updated version of the classic I Love New York T-shirt.
Make the look more appropriate for the year 2020 by throwing on a pair of ripped mom jeans on the bottom. Finish with simple sneakers.
School Days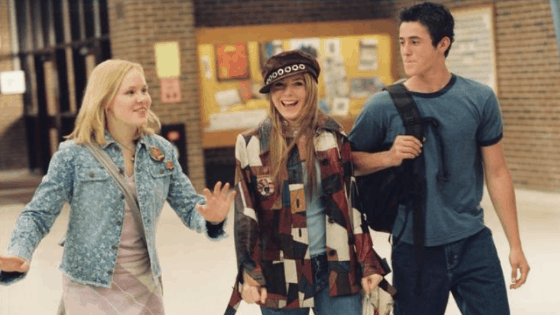 After settling into the suburban lifestyle, Lola begins to tone her look down a bit — but not completely. She starts to wear more casual tops and classic blue jeans that make for great looks to wear to school.
One casual look is the one seen above, which Lola is wearing when she discovers she is the lead in the school musical. This look starts with cute basics, like jeans and a tank, and is dressed up with a patchwork style jacket and a funky hat.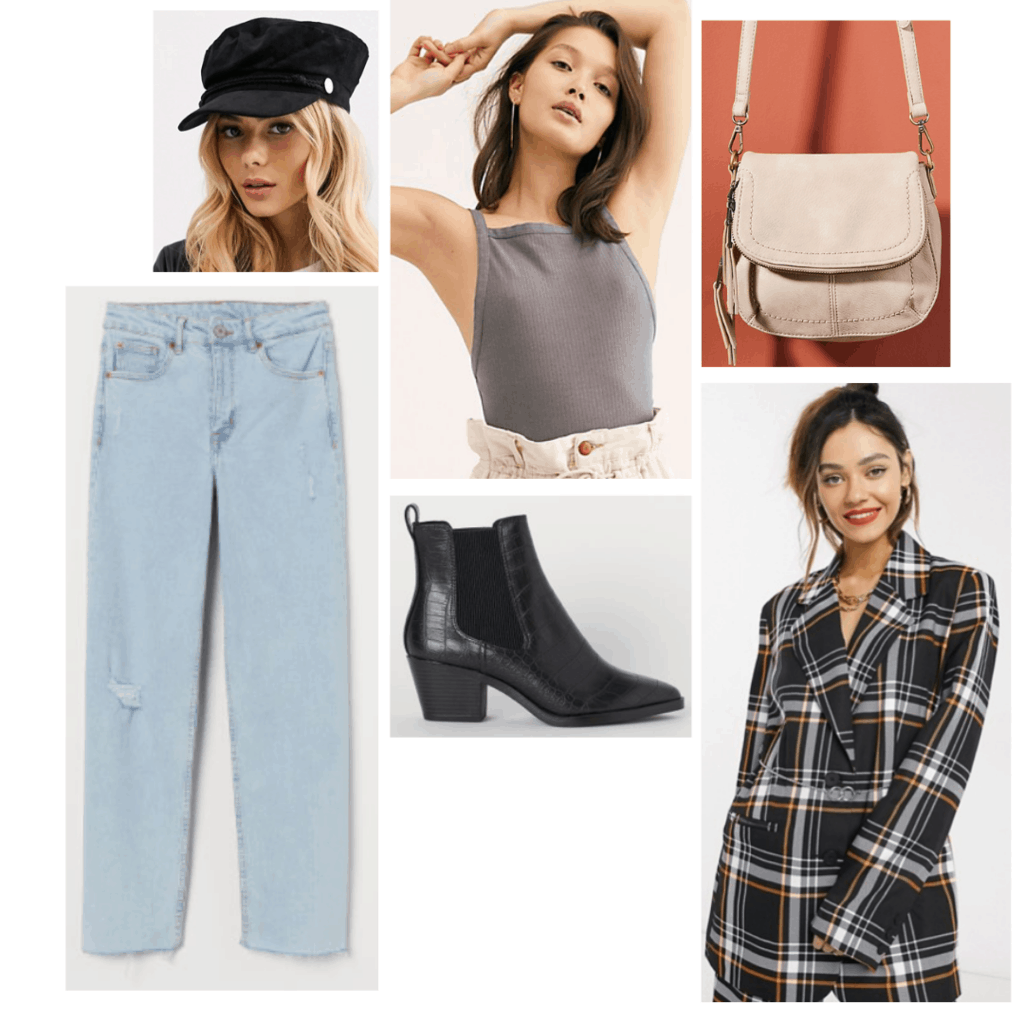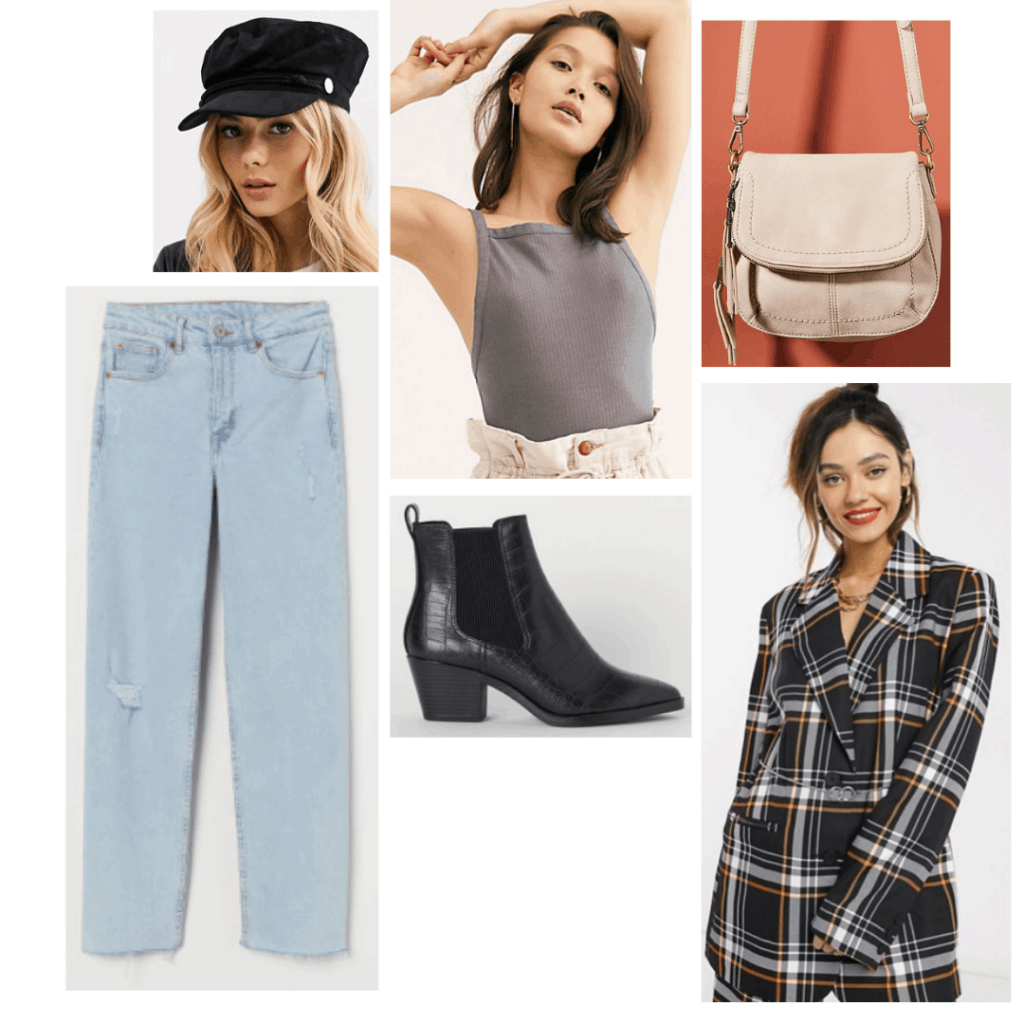 Products: Jeans – H&M, Top – Free People, Blazer – ASOS, Hat – ASOS, Bag – Anthropologie, Shoes – H&M
To create this casual school look, start with a pair of basic blue jeans and a plain grey tank top. These essential items are perfect for making you feel comfortable and stylish. Then take a risk with the look by adding an oversized blazer or jacket on top.
Accessories, such as a baker boy cap and satchel bag, are another great way to spice up your school look and give it a slight 2000s feel.
The Little Red Dress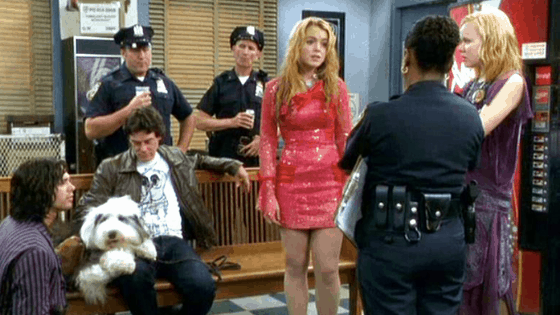 Probably the most memorable look of the entire film, is Lola's little red dress.
A lot of drama surrounds this dress, as Lola steals it from her school's musical to wear on a night out in New York City. This dress fully embodies who Lola is as a character, as it is a fun and eye-catching as she is.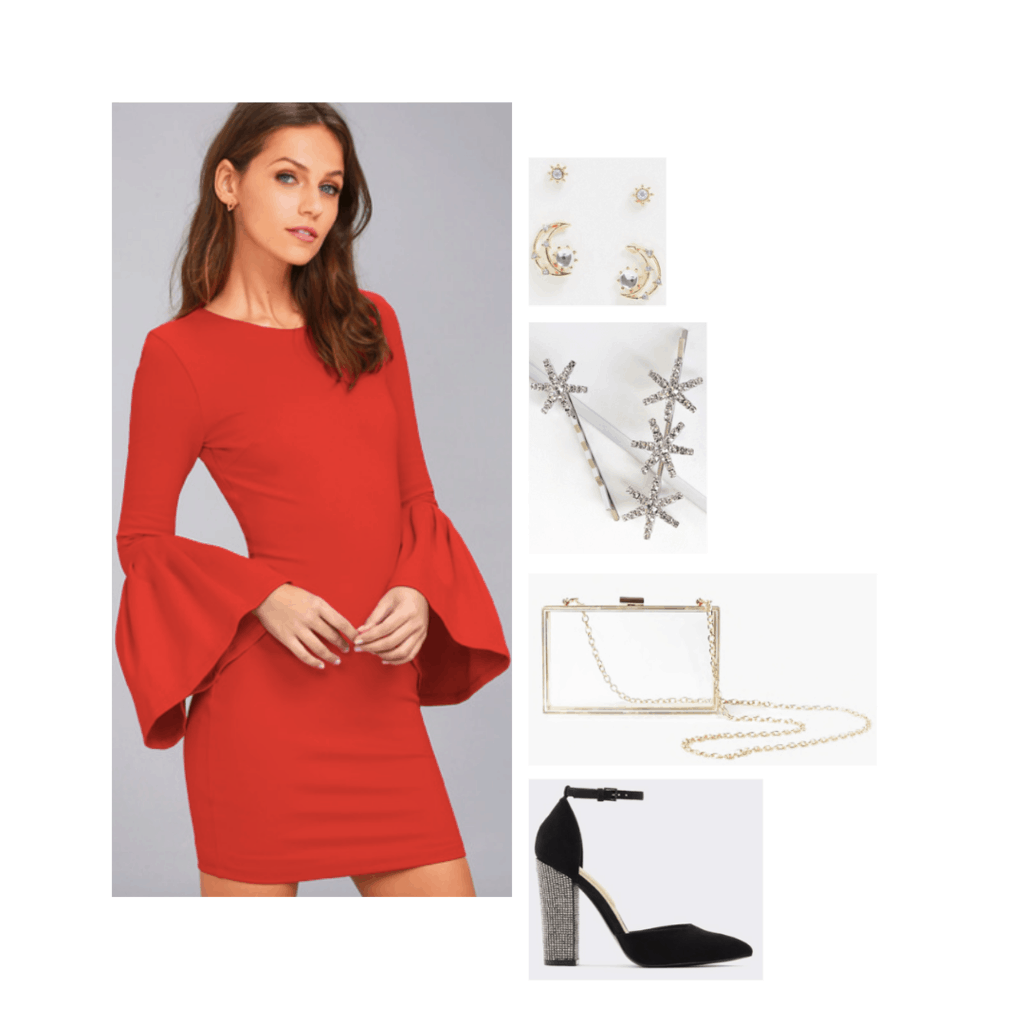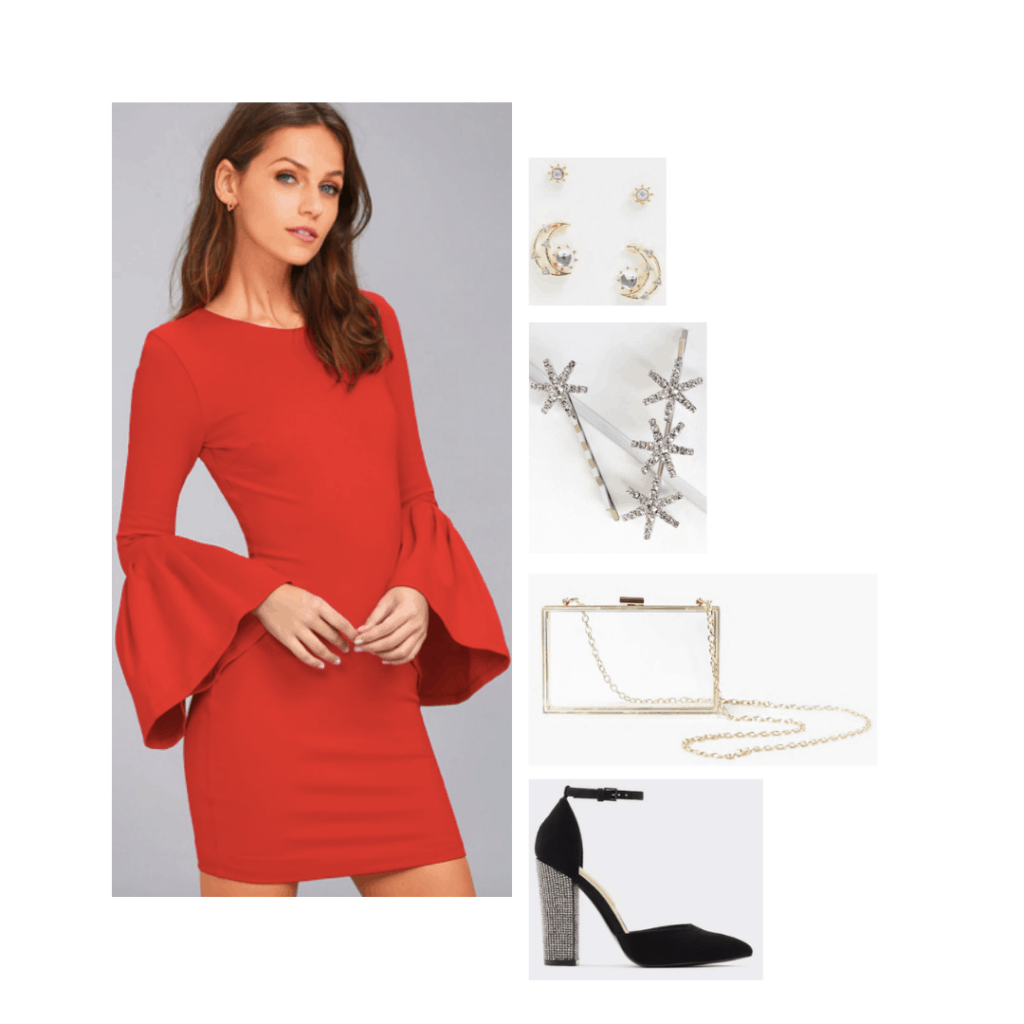 Products: Dress – Lulu's, Shoes – ALDO, Bag – Forever 21, Hair Clips – Lulu's, Earrings – ASOS
Take Lola's iconic red dress and make it your own. For this look, I choose a more simple red dress that can easily be jazzed up with a few accessories.
To make the look a standout (in true Confessions of a Teenage Drama Queen fashion), I went for a pair statement shoes and a transparent clutch bag. I also added a few star hair clips and a pair of star earrings, to have more of a Lola flare.
Eliza Rocks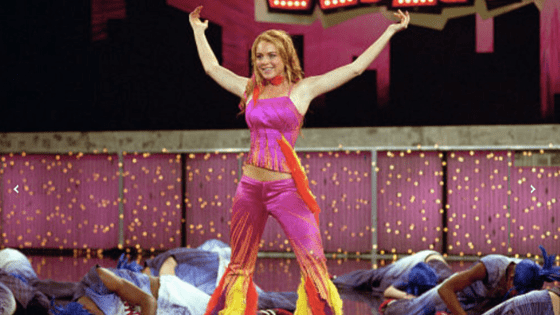 The finale of the film is Lola's epic performance as the lead in the school musical. This is also where she gets to sing the iconic song "Drama Queen."
Though Lola wears several amazing costumes throughout the musical, it is her final drama queen look that steals the show. It is a fiery ensemble that demands attention. The style of this look is very 2000s Britney Spears, with the vibrant pink and orange shades, and, of course, the low rise pants.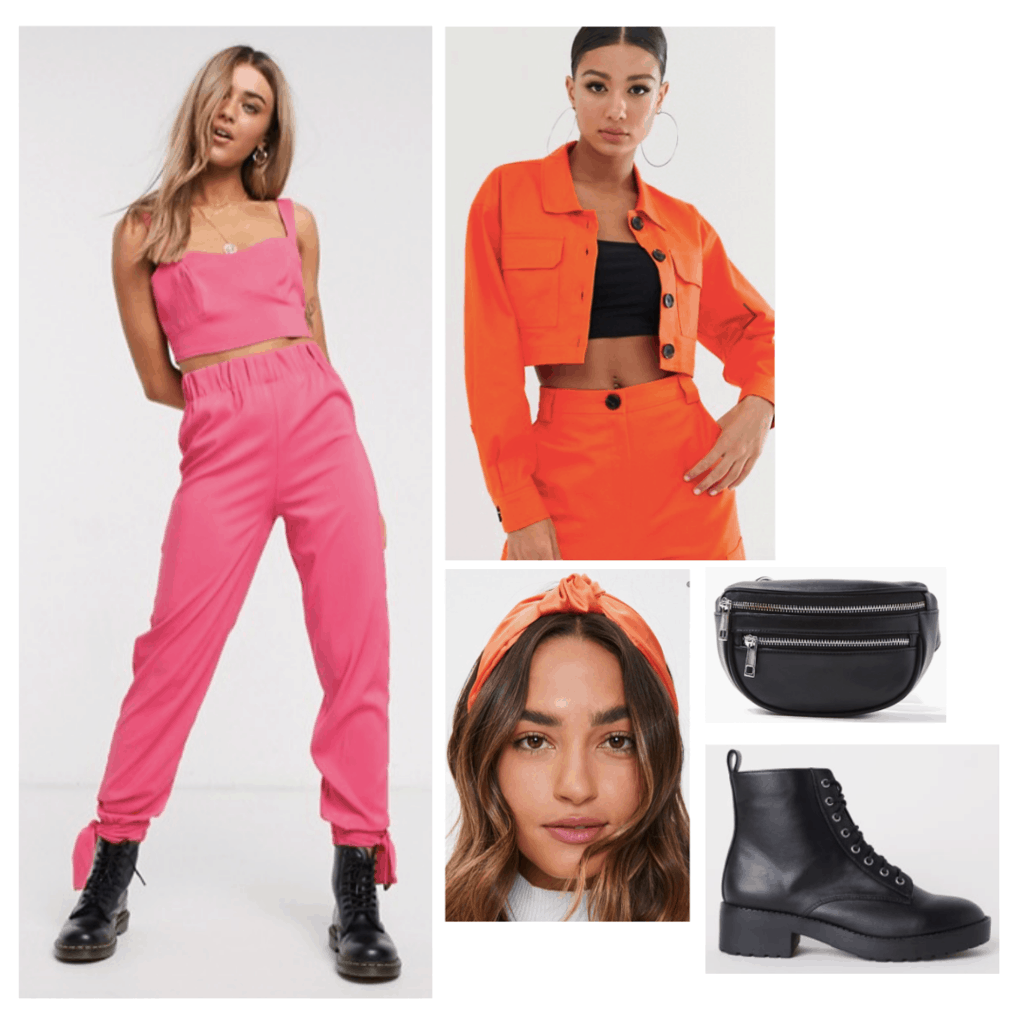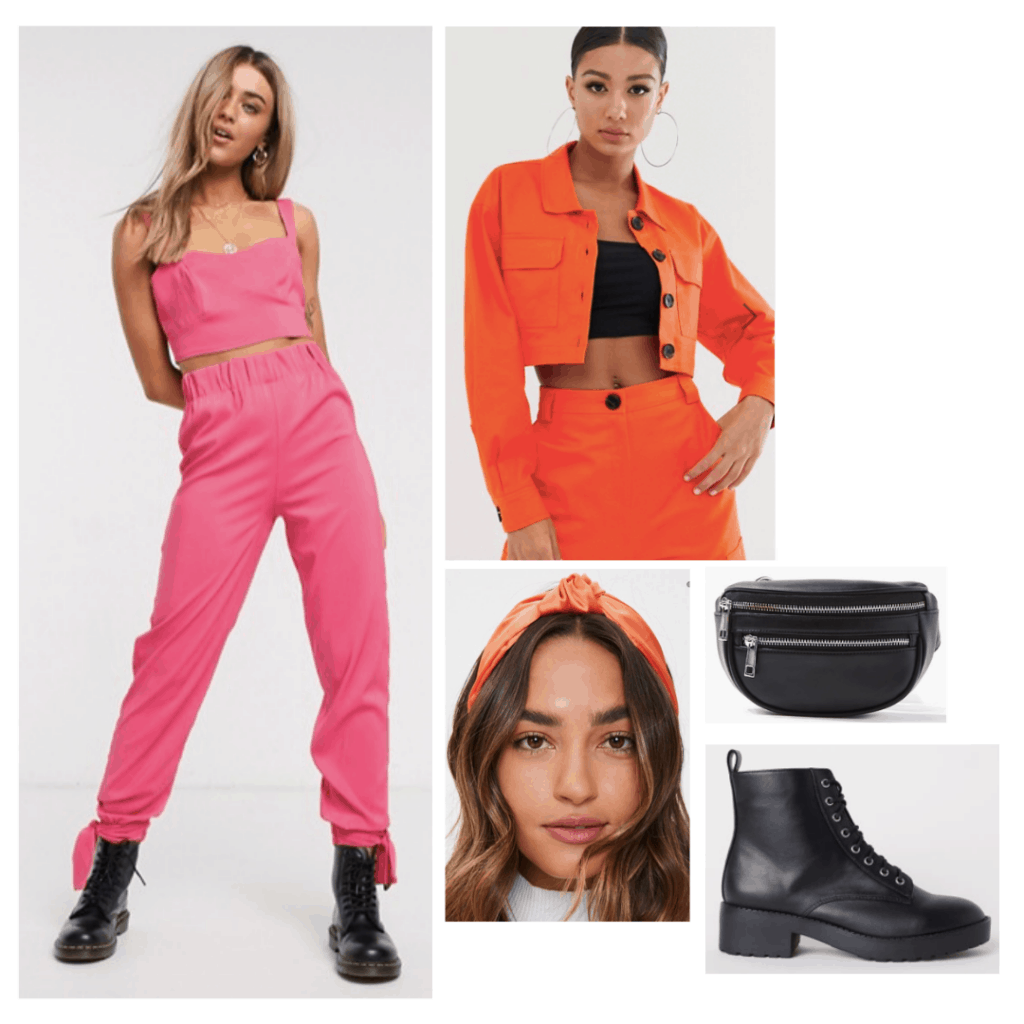 Products: Pants – ASOS, Top – ASOS, Headband – Forever 21, Boots – H&M, Jacket – ASOS, Belt Bag – Forever 21
Take this OTT look and tone it down by making it more suitable for lounging around the house. To do this, I chose a laid back pink two-piece that reads loungewear. Then I added a bright orange jacket on top, for an extra layer.
Finish the look off with a few cute and stylish accessories, such as a bright orange headband. Also, black boots and and a belt bag give the look more practicality.
What did you think of our Confessions of a Teenage Drama Queen fashion guide?
Which one of Lola's looks was your favorite? What other films would you like to see featured in this series? Let us know down in the comments.