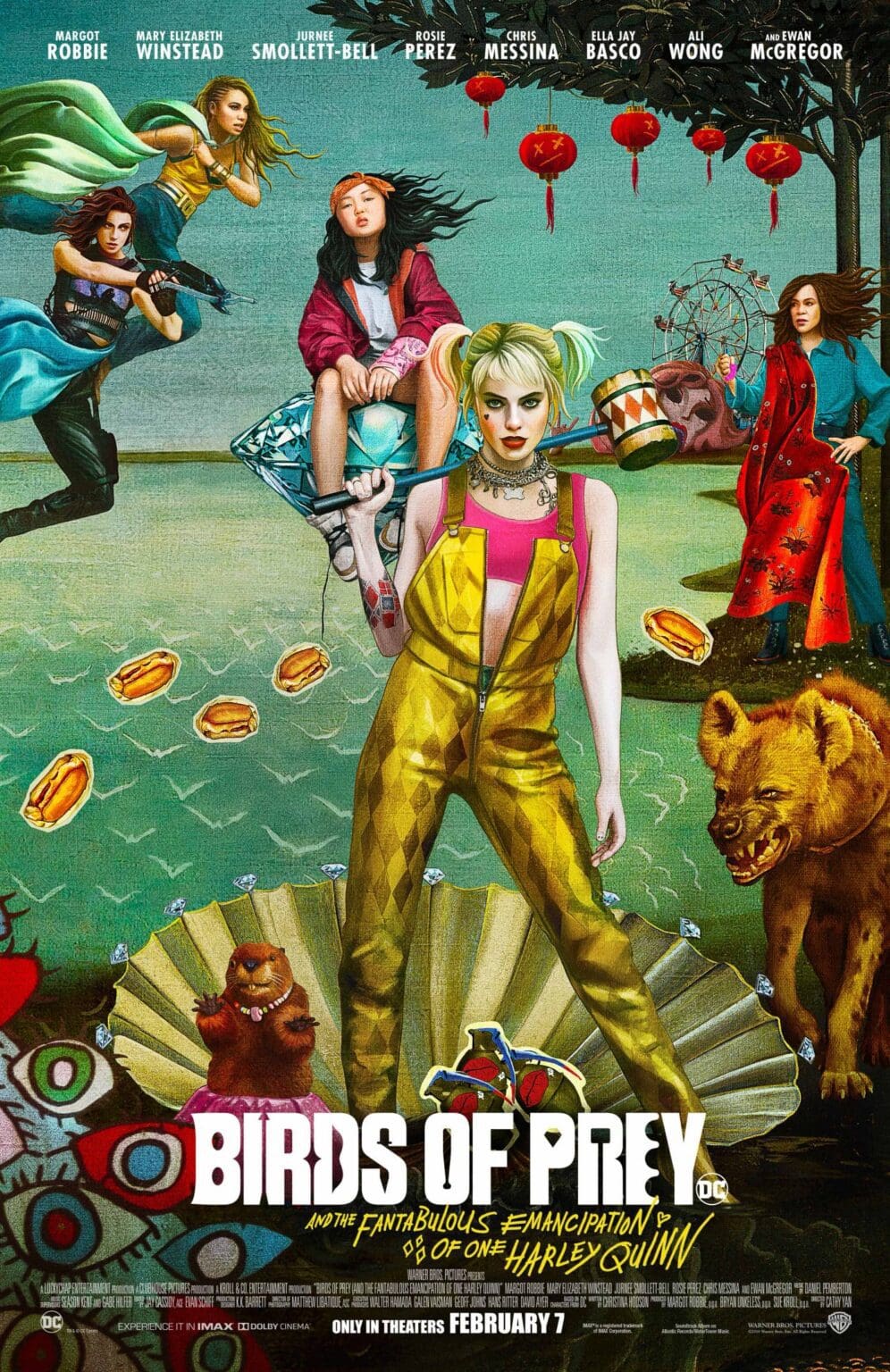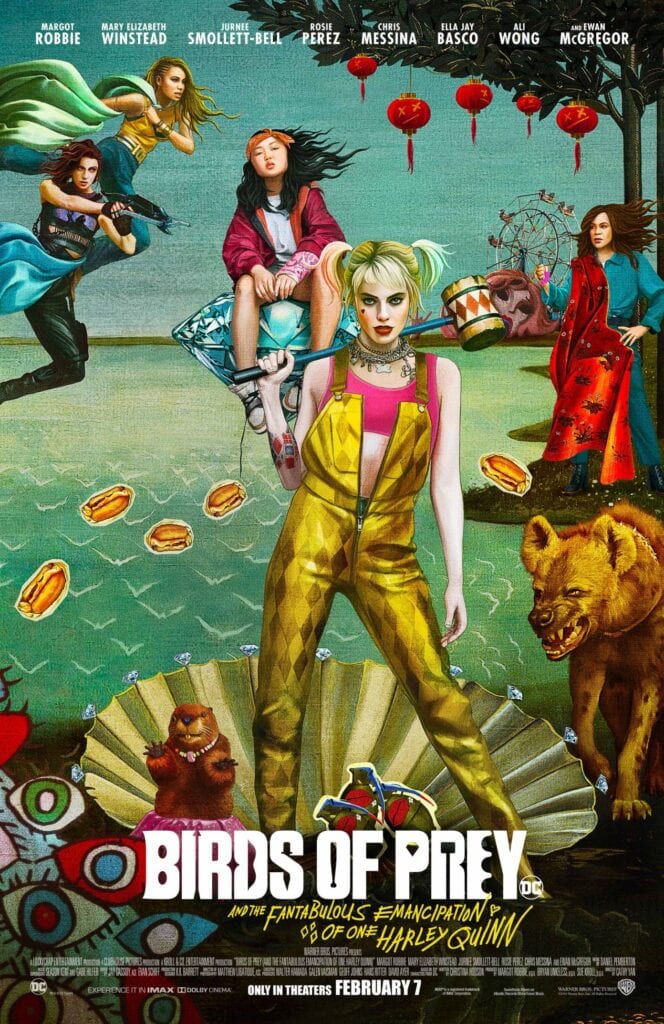 Just a few days ago, Harley Quinn returned to the big screen in the epic and stylish film, Birds of Prey produced by Warner Bros. Pictures.
In the film, Harley and her new badass gang of gal pals come together to take down an evil, deranged crime lord. And naturally, they do all of this while looking "fantabulous."
About Birds of Prey Film
"Birds of Prey (and the Fantabulous Emancipation of One Harley Quinn)" is a 2020 superhero film centered around Margot Robbie (Harley Quinn) as she teams up with other female heroes to save a young girl from a powerful crime lord in Gotham City. The film features eye-catching and eclectic outfits for each of the main characters, including Harley Quinn's playful and punk-inspired look. The "birds of prey outfits" are a key aspect of the film's visual style and play into the characters' individual personalities and abilities.
This movie is packed full of gritty violence, witty dialogue, inspiring women, and of course some fun fashion choices.
Naturally, Harley Quinn steals the show with her OTT outfits, especially her golden overalls paired with a pink sports bra. That said, all of the kickass women in the film serve some serious looks. From Black Canary's grunge streetwear to Huntress's all leather get-ups, this film has plenty of fashion inspiration to go around.
Birds of Prey Fashion
With this in mind, today we're bringing you our Birds of Prey fashion guide, with four Harley Quinn-approved ensembles that will surely bring out your inner badass.
1. The Gang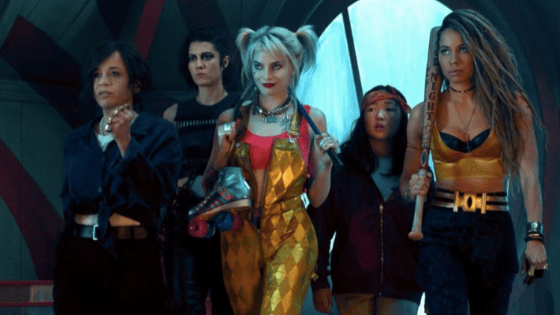 One thing this movie has in spades is girl power. Each of the women in the film has her own unique set of skills, a dynamic personality, and an incredible style. And though the women are individually spectacular, the best part of the film is when they can come together to bond and kick ass.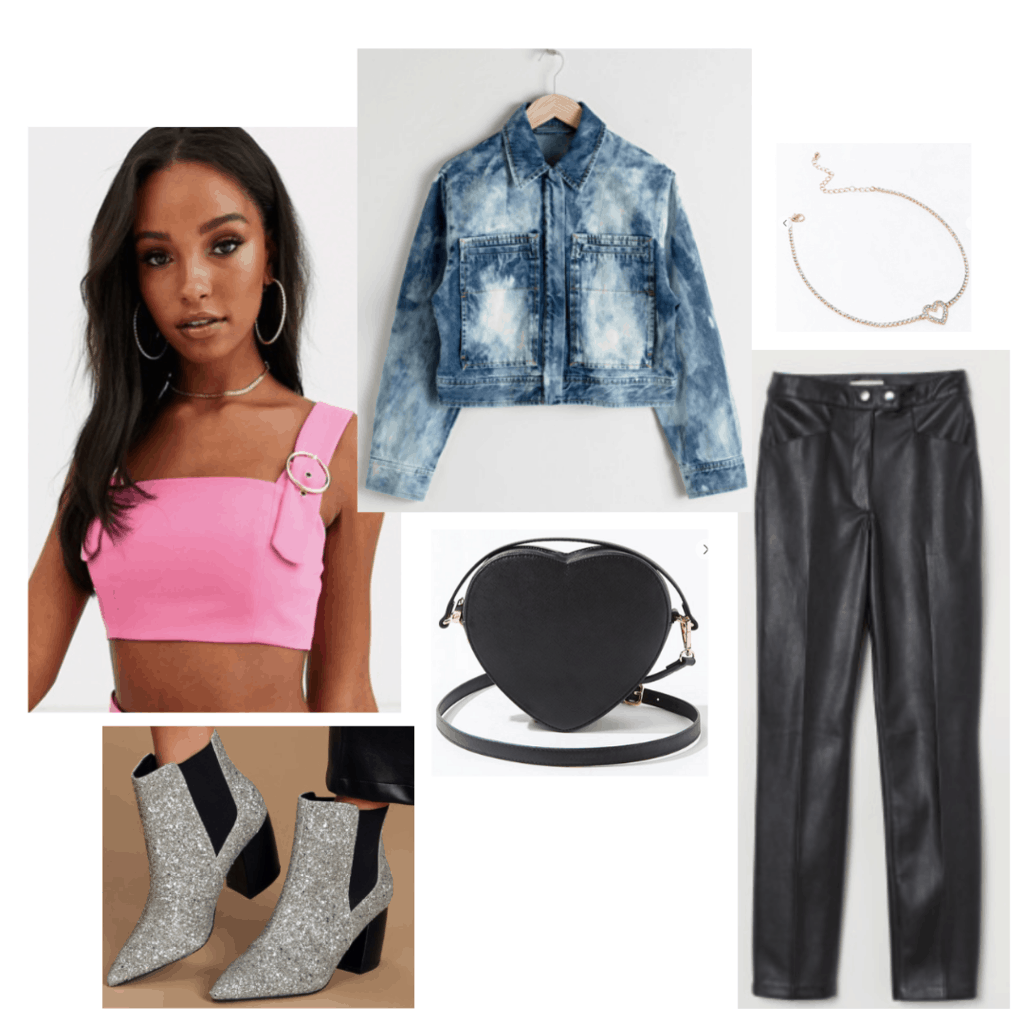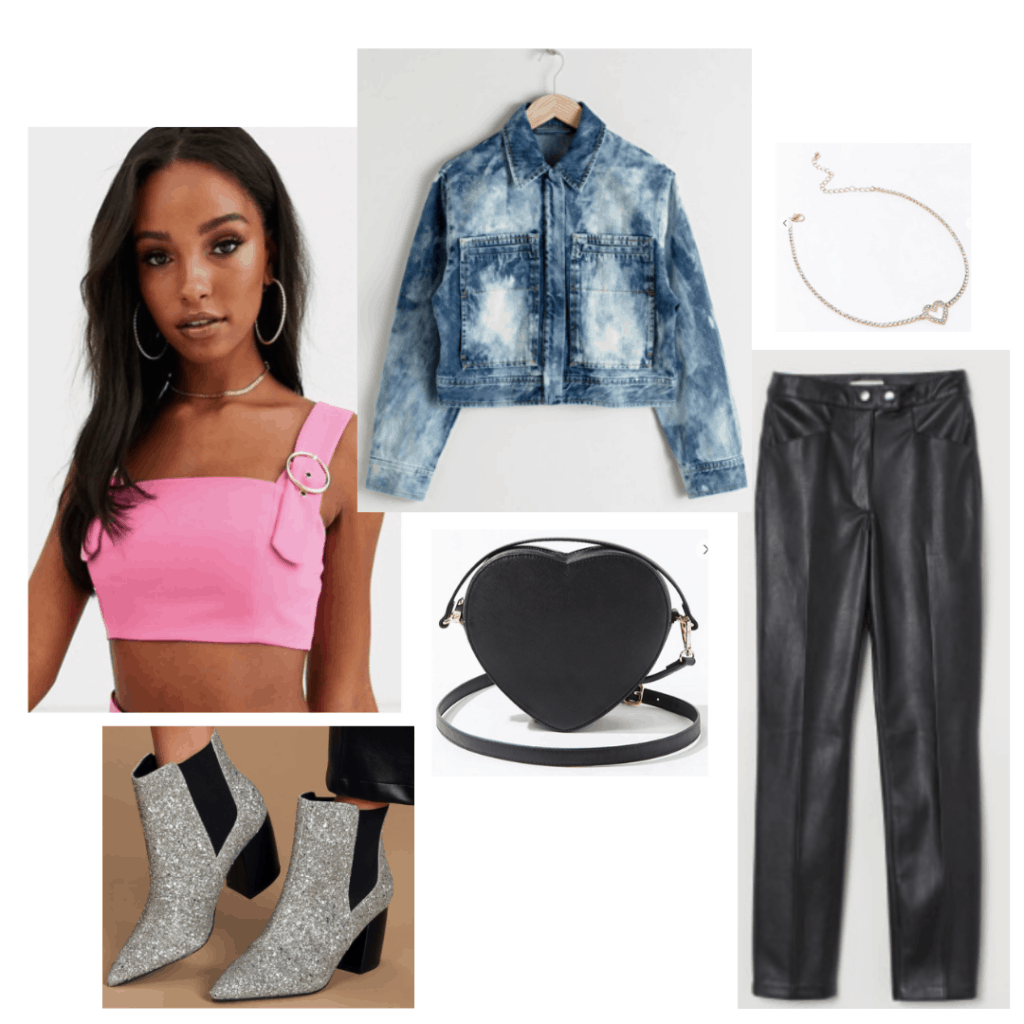 Products:
For our first look, I took bits and pieces from each of these women to create a cute outfit you could wear on your next night out.
Start with a standout pink crop top, similar to the one Harley wears. Then add leather trousers and an acid wash jacket to give the look more of an edge. To accessorize, add a heart choker and purse, along with a pair of head-turning glitter boots.
2. Huntress Motorcycle Outfit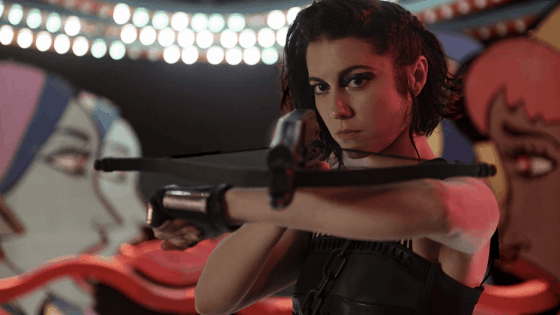 Huntress is one of the many new characters introduced in the film. She is a stubborn vigilante who is quite handy with a crossbow. Huntress certainly lives up to her name, as she takes on her targets as if they were a lamb and she a wolf.
Huntress' style is minimal and athletic. She usually sticks to the color palette of black, dark blue and purple, to match her rough personality. Her go-to combo is cargo pants paired with a crop top and hooded jacket.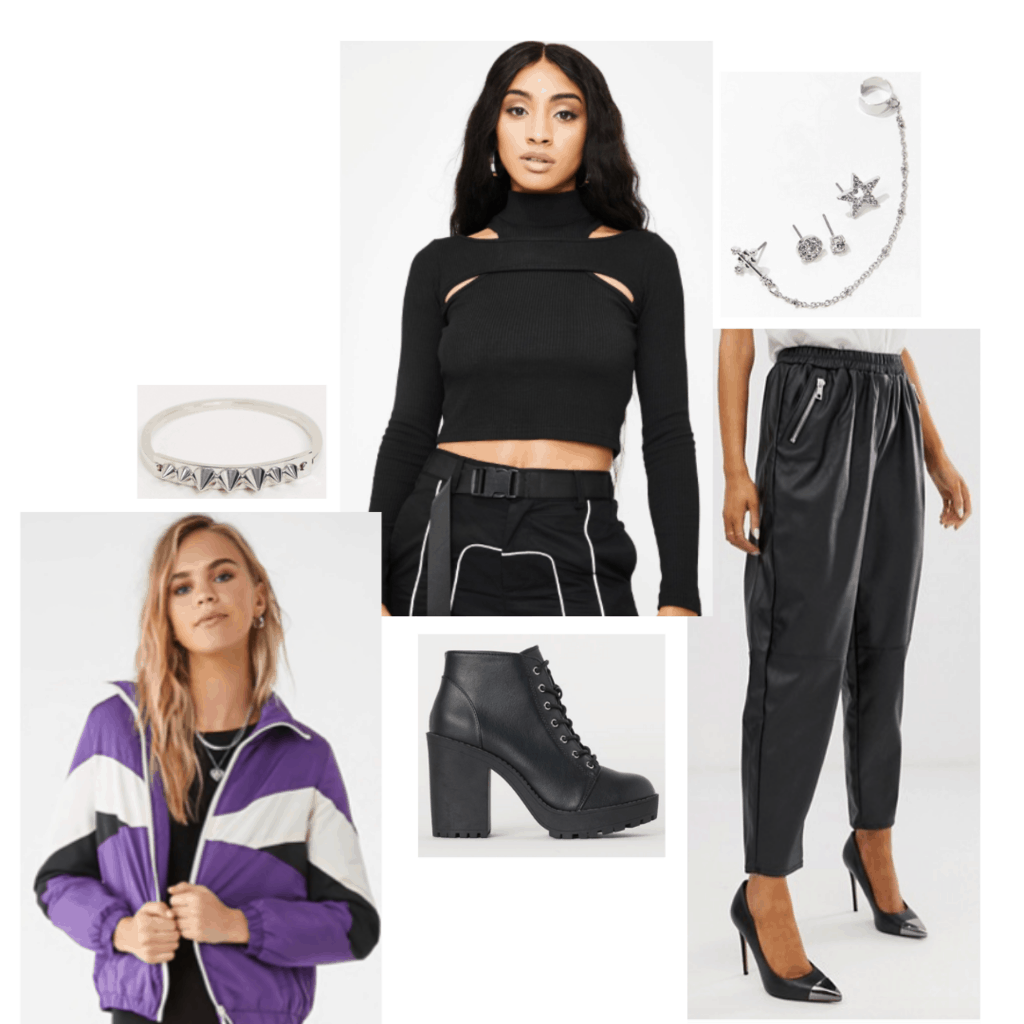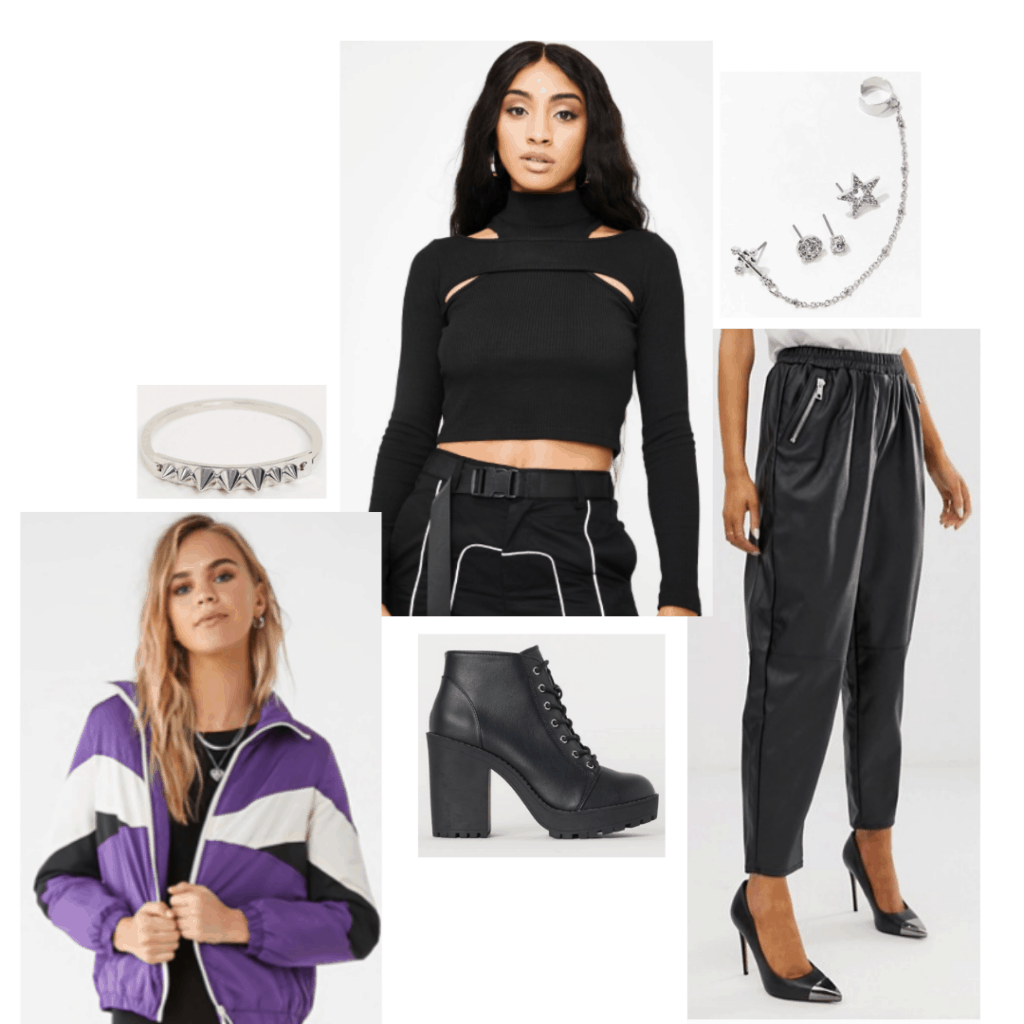 Products:
This Huntress outfit would be great for transitioning from hitting the gym to hanging out with the girls. (Just swap out the leather joggers for your workout leggings.)
The crop top and jacket are certainly athletic, while the leather joggers amp up the look. The accessories also add that trademark Huntress edge.
3. Black Canary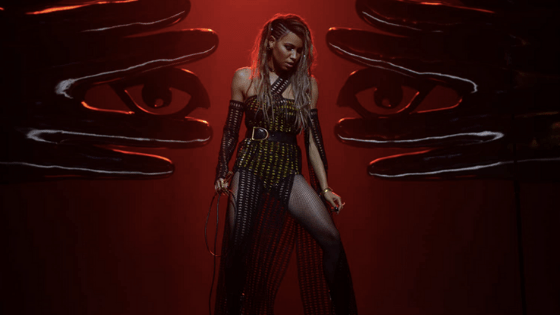 Next up in our fashion guide is Black Canary, a vigilante whose chaotic screams can stop enemies in their tracks. She is also a singer at a night club, which is where she befriends Harley Quinn.
Canary's style is very streetwear-inspired; she wears simple pieces in an upgraded and sexy way. Several of her looks are comprised of corseted tops and patterned pants. She also wears a great look while performing, consisting of a fishnet dress with a yellow bodysuit.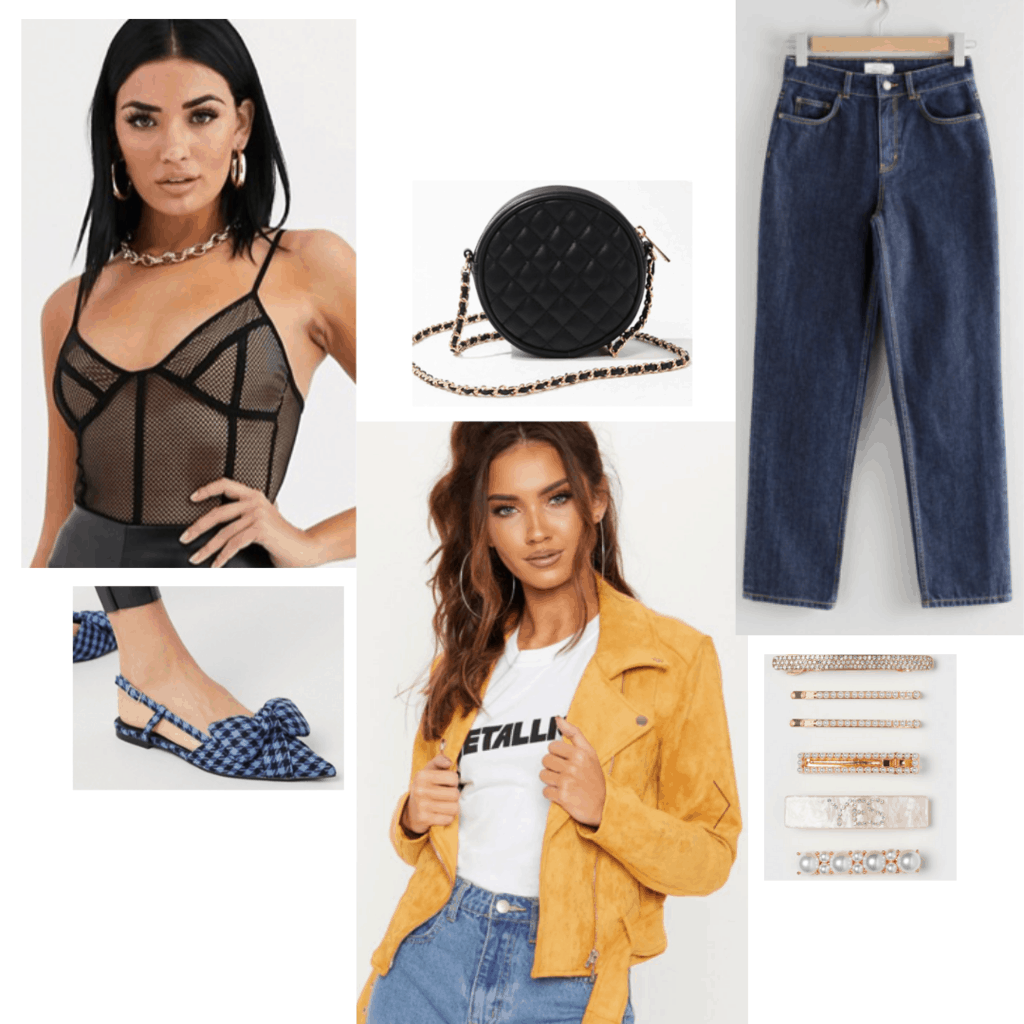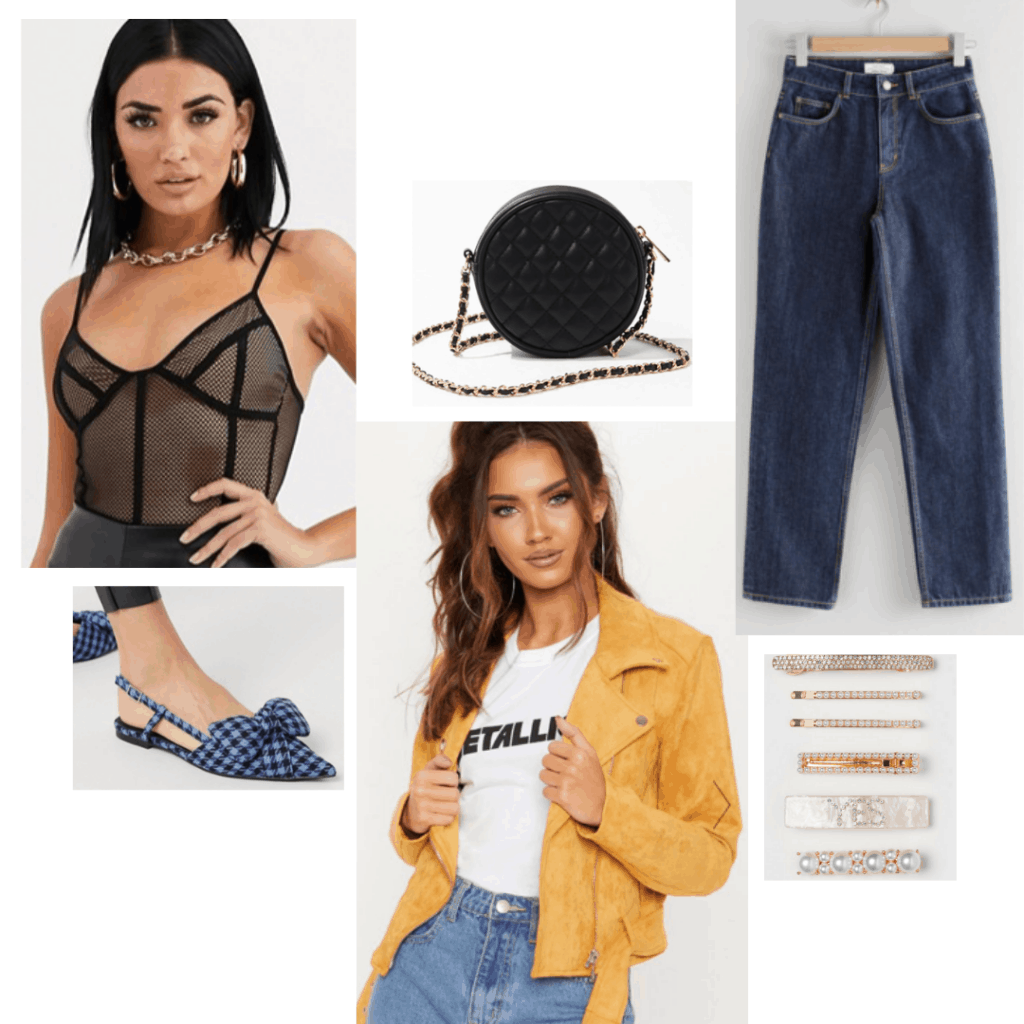 Products:
For a Black Canary inspired outfit, go with something that would be perfect to wear to a club.
A sexy black corseted bodysuit, a yellow biker jacket, and a slim fitting pair of jeans are perfect modern choices for her vibe. Add a casual streetwear touch to the look with a pair of blue flats, gold hair clips, and a round black bag.
4. Harley "Freakin'" Quinn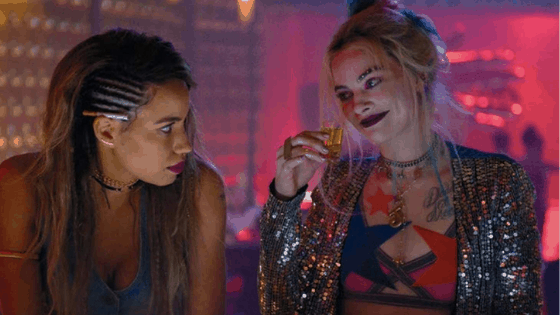 This wouldn't be a Birds of Prey fashion guide without the fantabulous Margot Robbie (Harley Quinn), a deranged and unpredictable anti-hero, who has a knack for getting into serious trouble.
As everyone probably knows, Harley a style icon. She is always decked out in sequins and bright colors, and her looks in the movie are no exception.
There are several outrageously awesome looks she wears throughout the film, including the gold diamond patterned overalls. But it is her red and blue club look (above) that will be our focus today.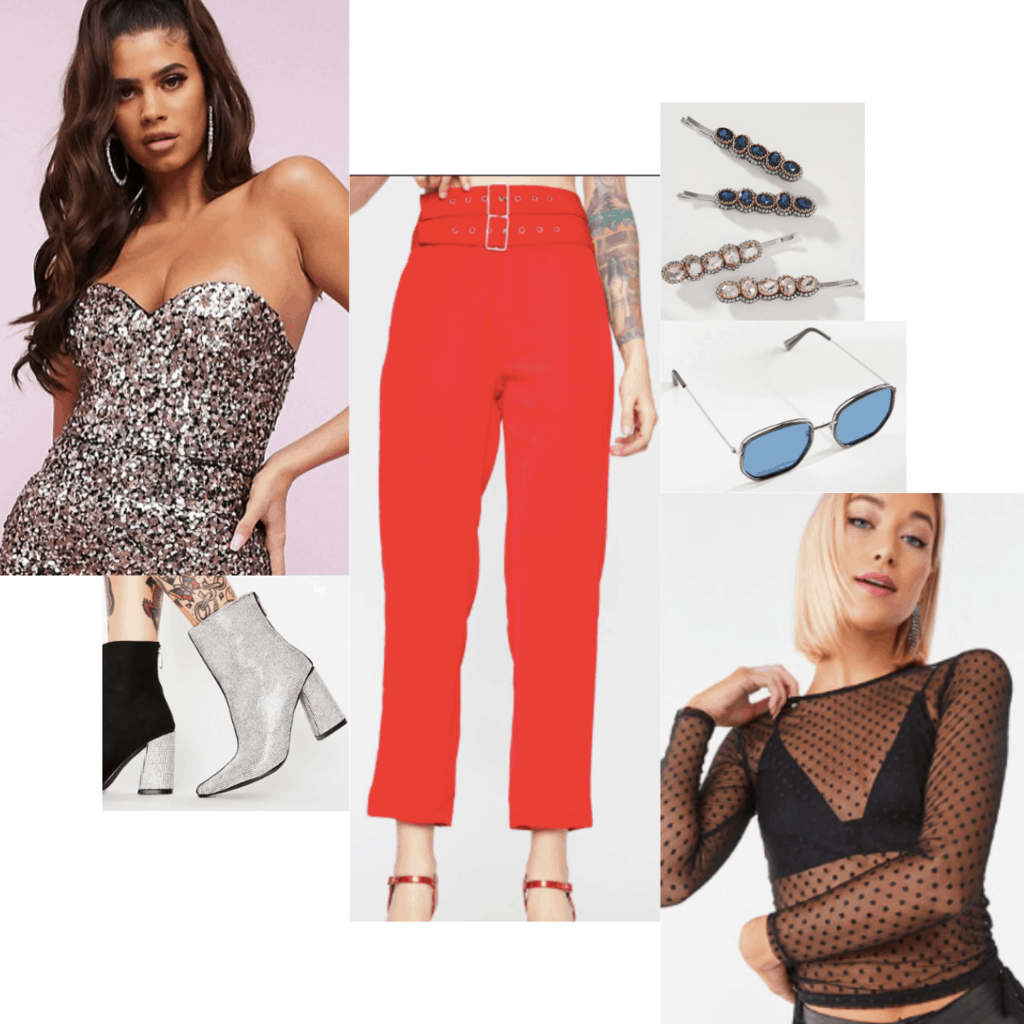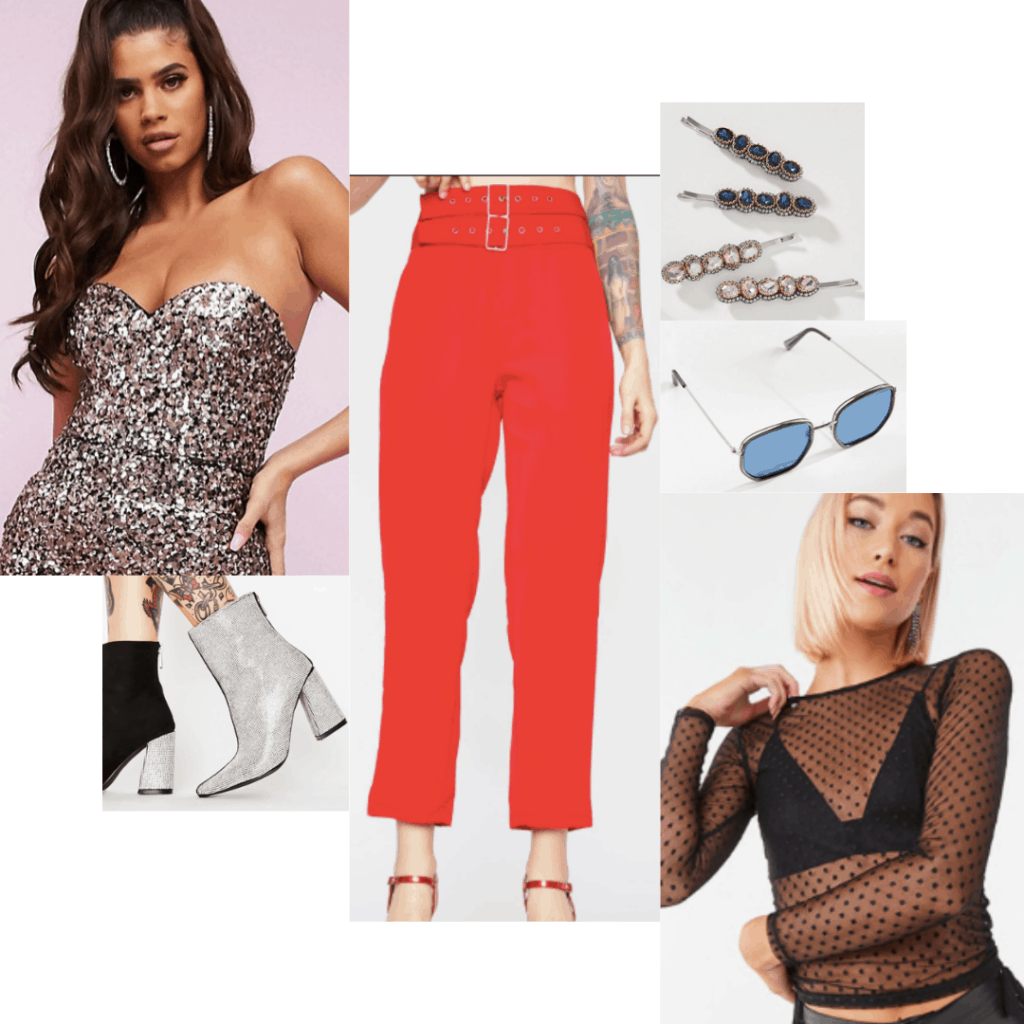 Products:
When I think Harley Quinn, I think of the ultimate party look. So that's what I aimed for when creating this outfit.
To get this outfit, pile on the sequins. A glitzy bodysuit and some sparkle boots represent Harley's over the top nature. Include Harley's signature red with a pair of red trousers.
Finally, to make the look more party girl-appropriate, throw on some fun sunglasses and rhinestone hair clips.
What did you think of the fashion from Birds of Prey?
Have you seen the film yet? Tell us what you thought of the film and what was your favorite look in the comments.
If this birds of prey outfit ideas & styling guide inspires you on how to dress like your favorite movie characters, you might want to consider the related posts below –