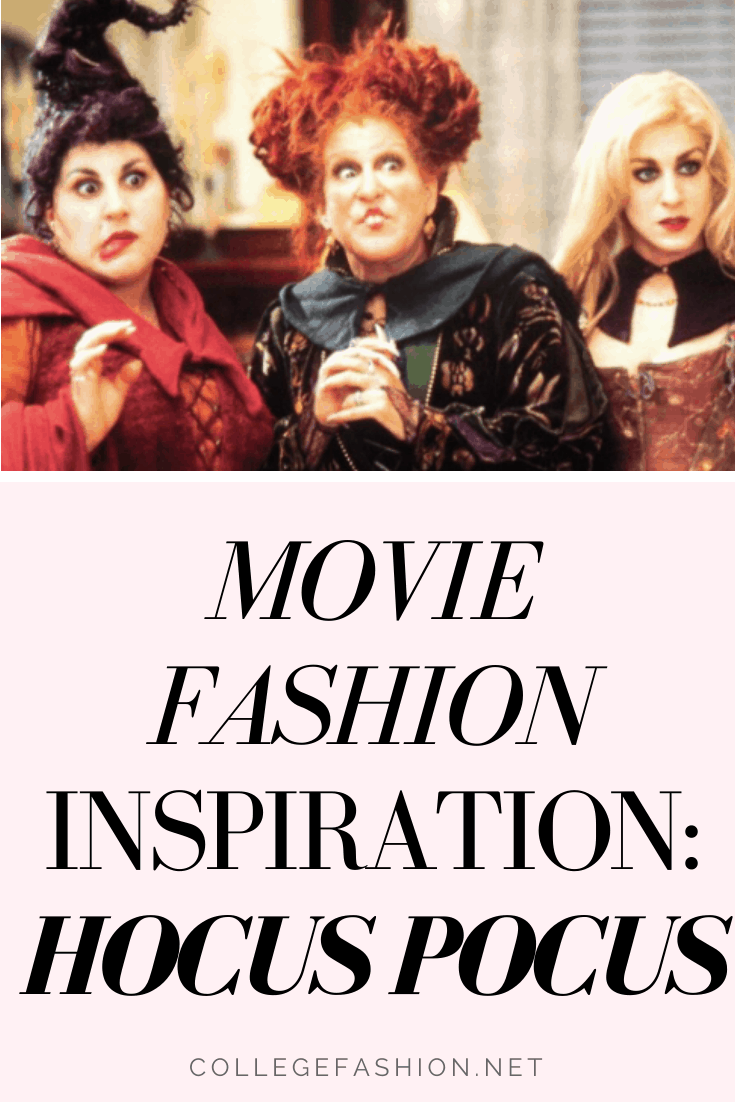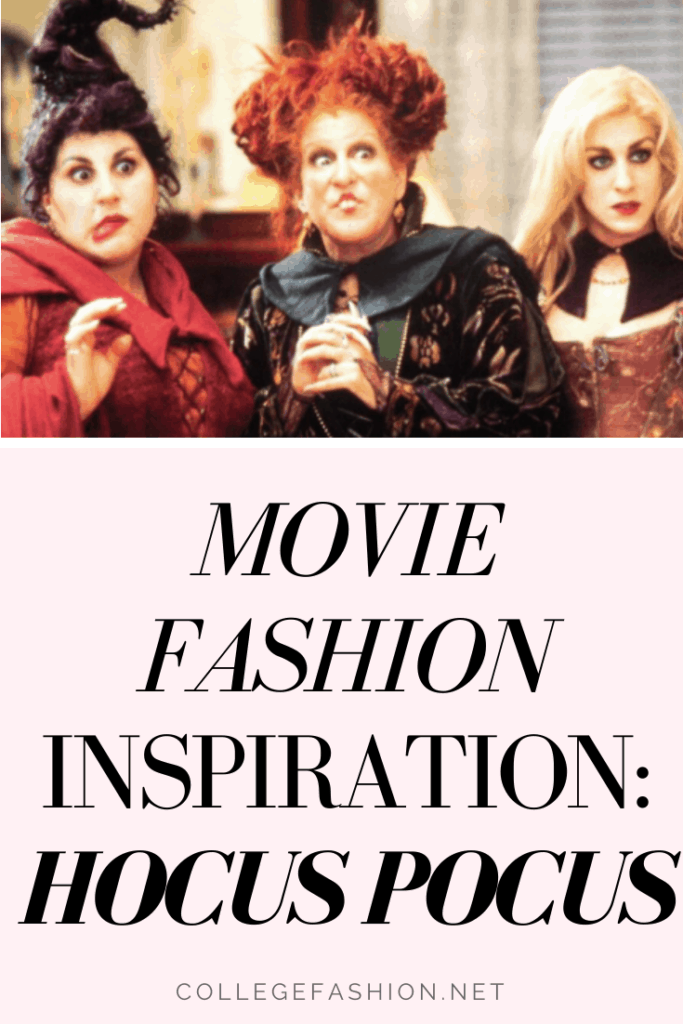 If you're anything like me, it doesn't quite feel like Halloween without an annual rewatch of Hocus Pocus. This film follows three kids living in modern day Salem, Massachusetts, who accidentally resurrect the Sanderson Sisters, three evil-doing witches from the 17th century on Halloween night.
Not only is this film (in my opinion, at least!) the ultimate Halloween movie, but it's also an excellent source of fashion inspiration. The Sanderson Sisters' colorful witch attire is definitely memorable, while Allison, Max and Dani wear comfortable and practical early '90s gear.
Before we continue though, let's listen to little mood music, shall we?
Hocus Pocus - I Put A Spell On You
Now that you're in the Halloween spirit, scroll on down to check out some stylish outfits inspired by the characters from Hocus Pocus:
Hocus Pocus Fashion: Max, Dani & Allison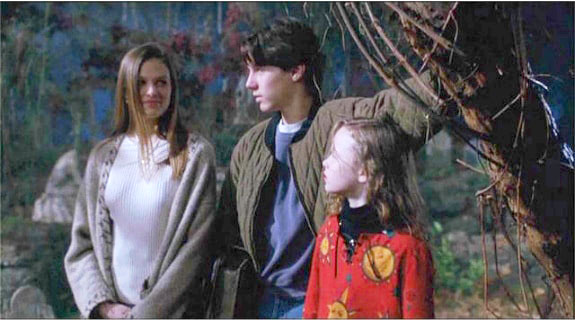 Max doesn't really care for Halloween — especially when he's stuck taking his little sister Dani trick-or-treating — and scoffs at the legend of the Sanderson Sisters. However, while exploring the old Sanderson place with Dani and his crush Allison, Max inadvertently summons the soul-sucking witches and realizes the stories are true. The kids then team up with Binx (a 17th-century-teen-turned-cat thanks to the witches, FYI) to send the evil hags back to the great beyond.
Outfit Inspired by Allison & Max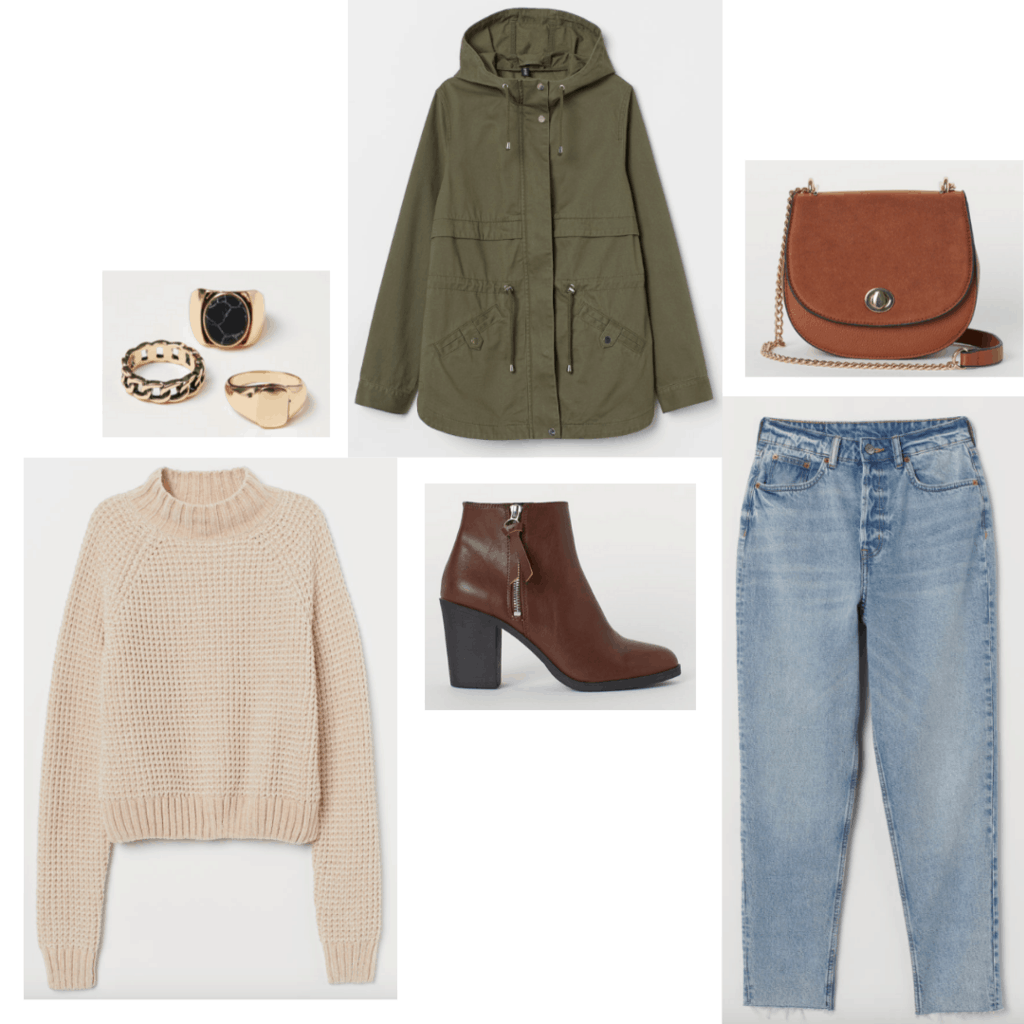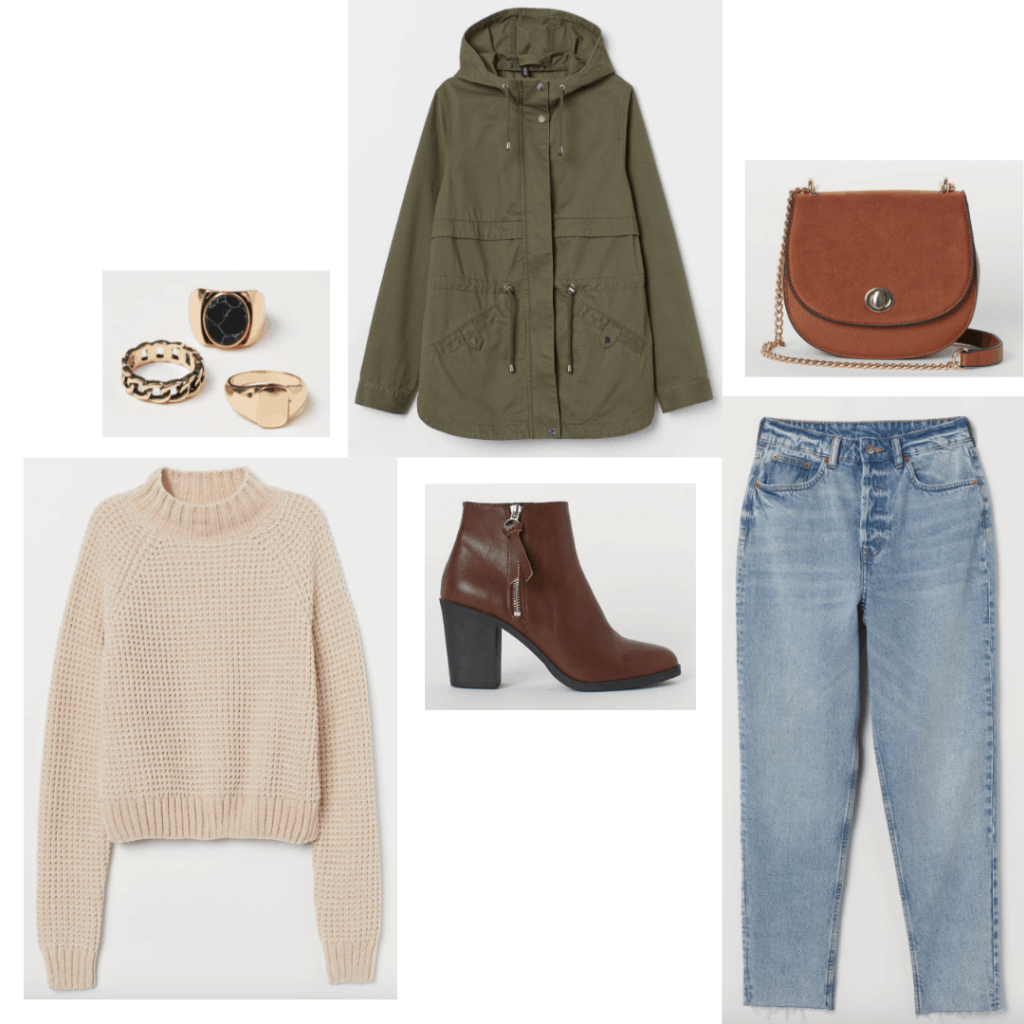 Products:
Since Max and Allison wear similar jeans/sweater/jacket combos, I decided to take pieces from each of their outfits to create a cozy fall ensemble.
Start with a pair of classic straight-leg jeans and a neutral-colored cable knit sweater, then add an olive green jacket. These heeled booties are perfect for fall, and their thick heel makes them practical for trekking across campus. For the finishing touch, accessorize with a few statement rings that have a dark, Halloween vibe.
Outfit Inspired by Dani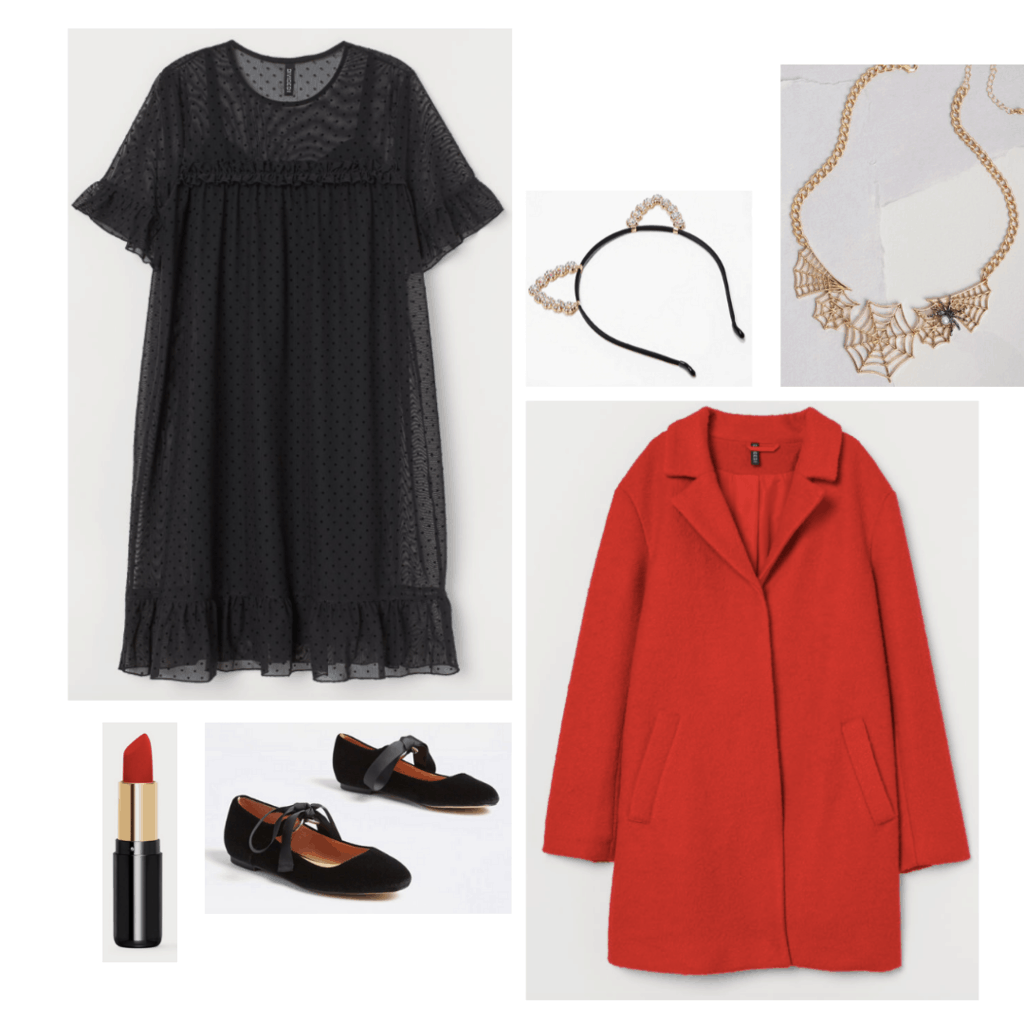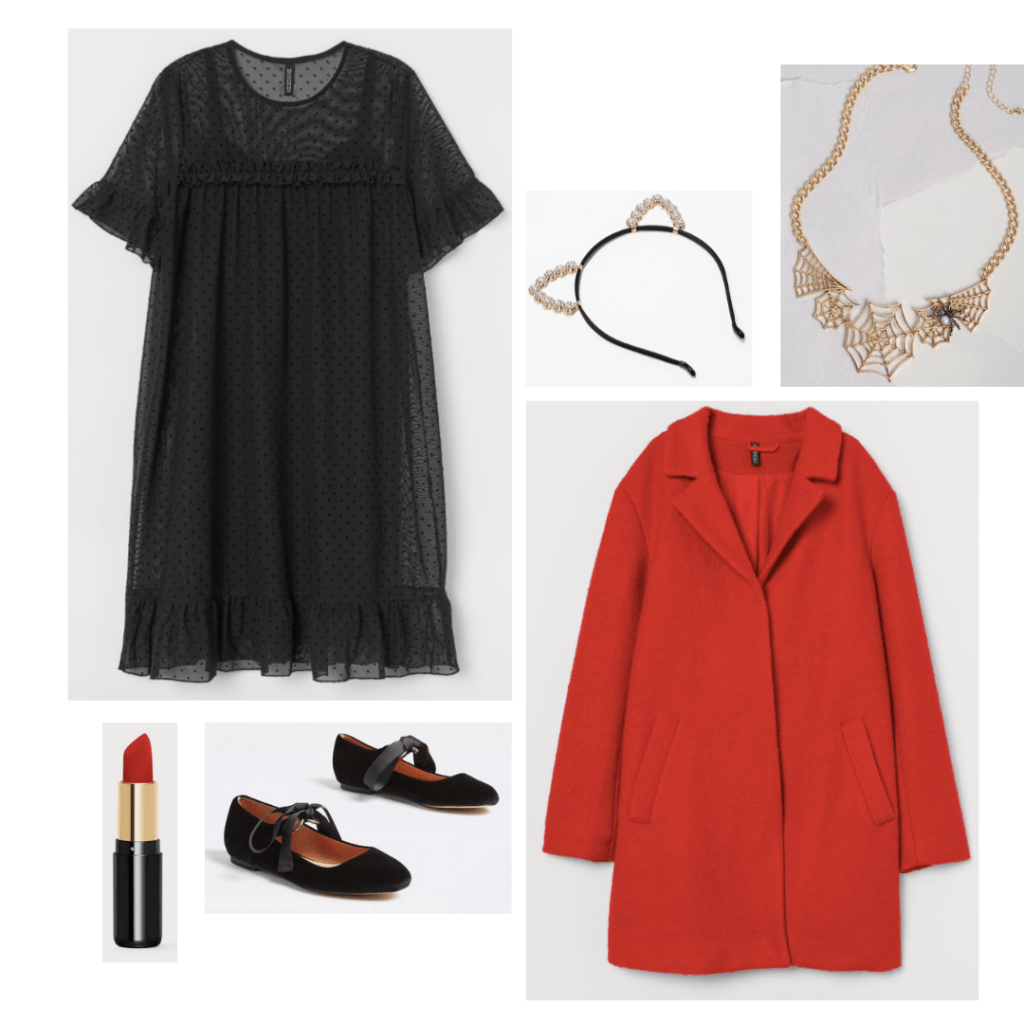 Products:
Dani wears her Halloween costume throughout the film, but that doesn't mean we can't turn it into a cute, college-appropriate outfit!
Start by pairing a polka dot LBD with a bold coat for a stylish way to wear orange and black. Next, add a pair of comfy ankle strap flats and a spider shaped necklace, which is reminiscent of Dani's sweater. If you want a little nod to a costume, accessorize with cat ears — a fun nod to Binx — and paint your lips a bright red shade to complete this look.
Hocus Pocus Fashion: The Sanderson Sisters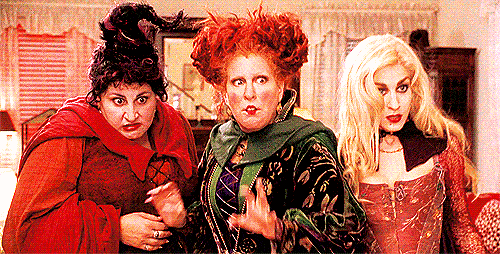 When the long-dead Sanderson sisters are temporarily resurrected 300 years later, they're in for quite the culture shock. In order to make their comeback permanent, Winifred, Sarah and Mary must suck the lives out of the children of Salem before sunrise or else they turn to dust.
Outfit Inspired by Winifred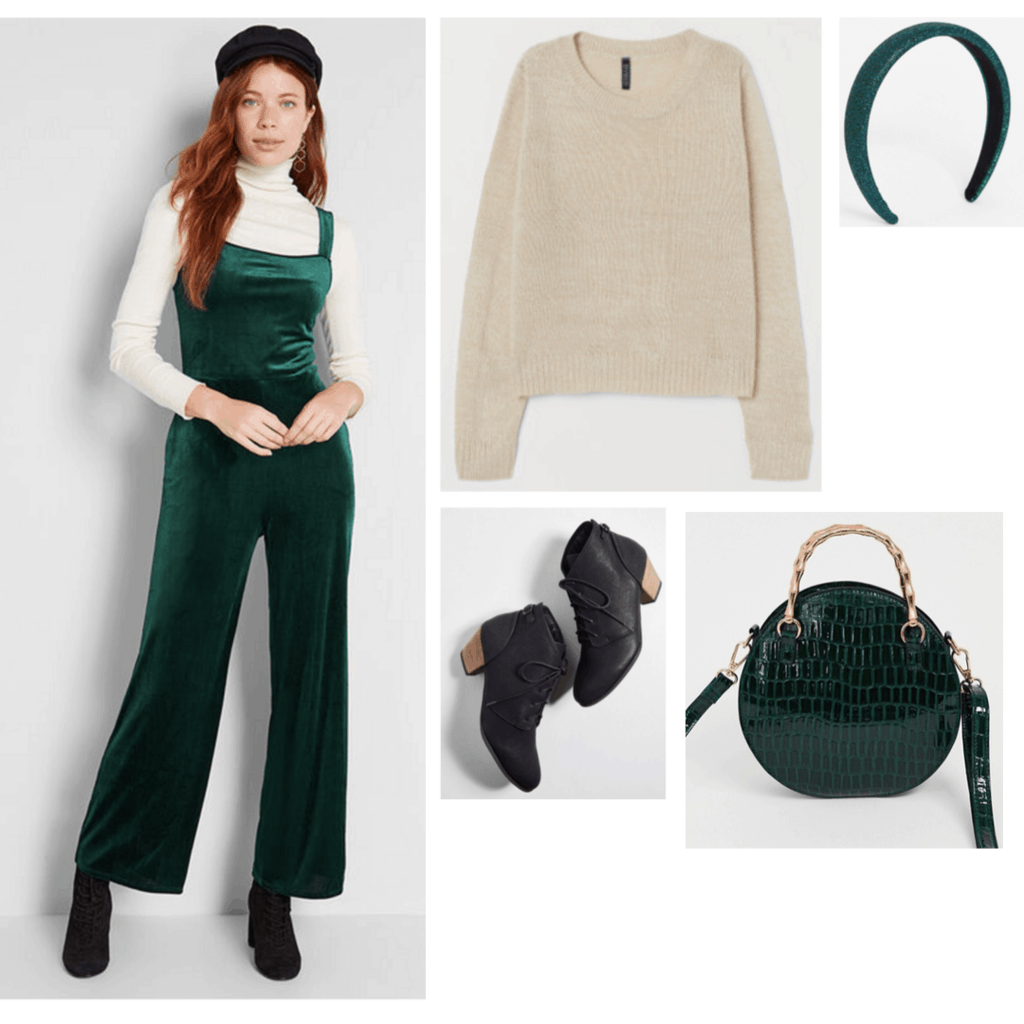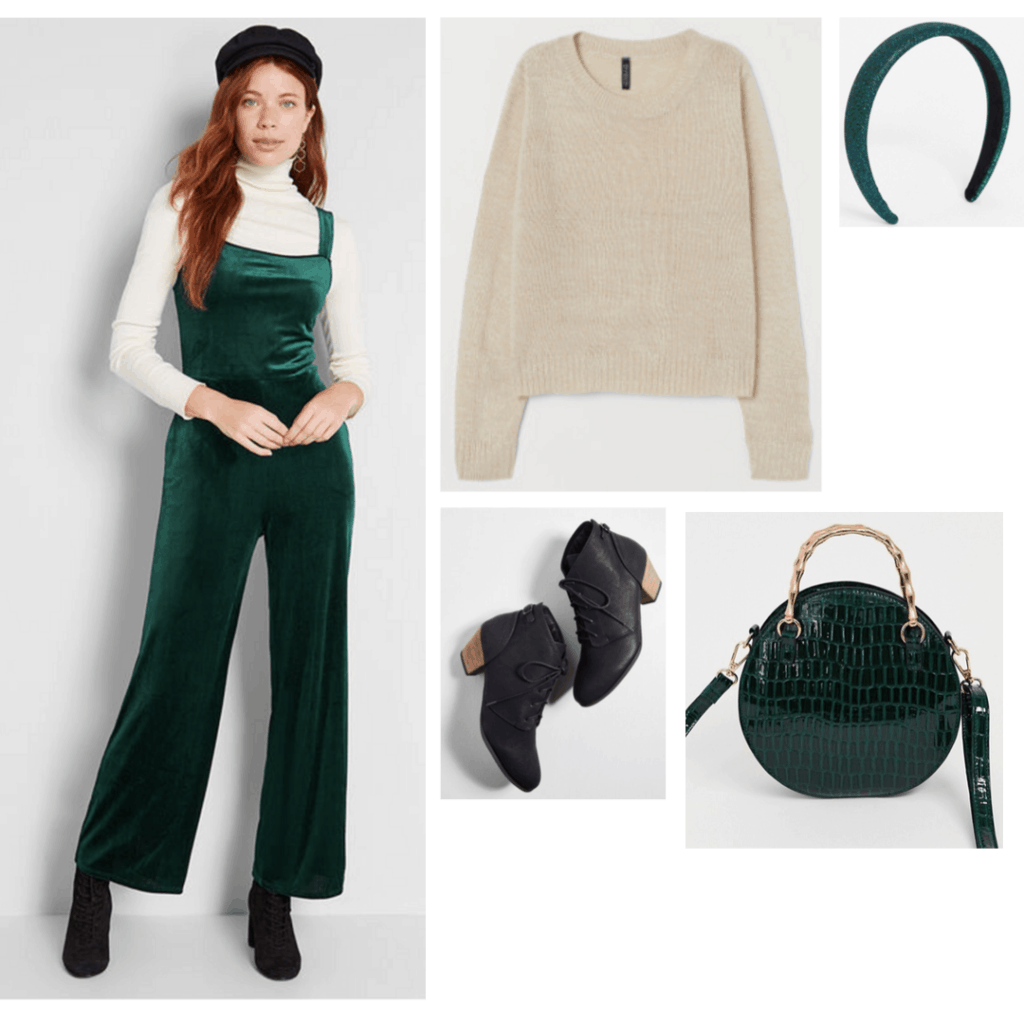 Products:
Oldest sister Winifred is the ruthless ringleader of the bunch who wants nothing more than to stay young and beautiful forever.
Turn Winnie's witchy robes into a fashion-forward fall outfit by pairing a forest green velvet jumpsuit with a cream colored sweater. Emerald accessories like a snakeskin bag and trendy velvet headband add extra texture to the look. Finish with classic fall ankle boots.
Outfit Inspired by Mary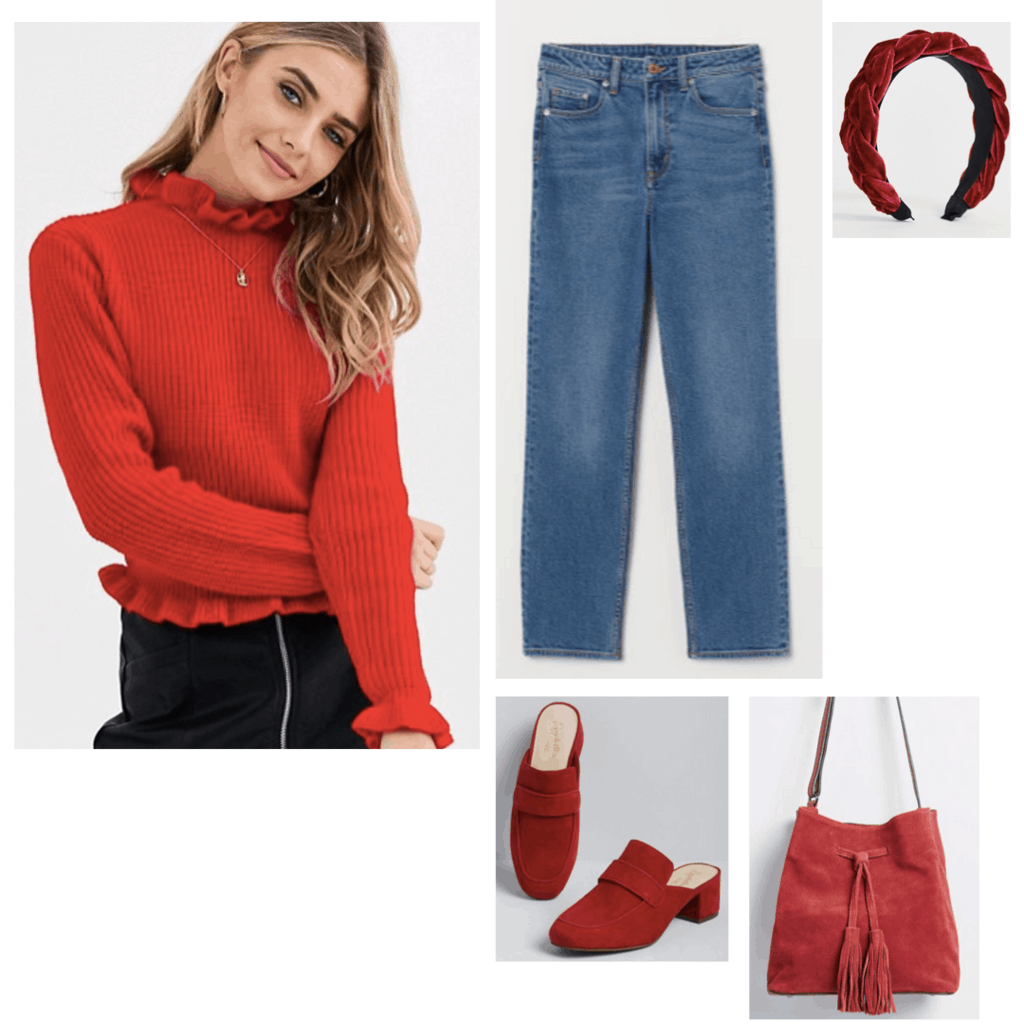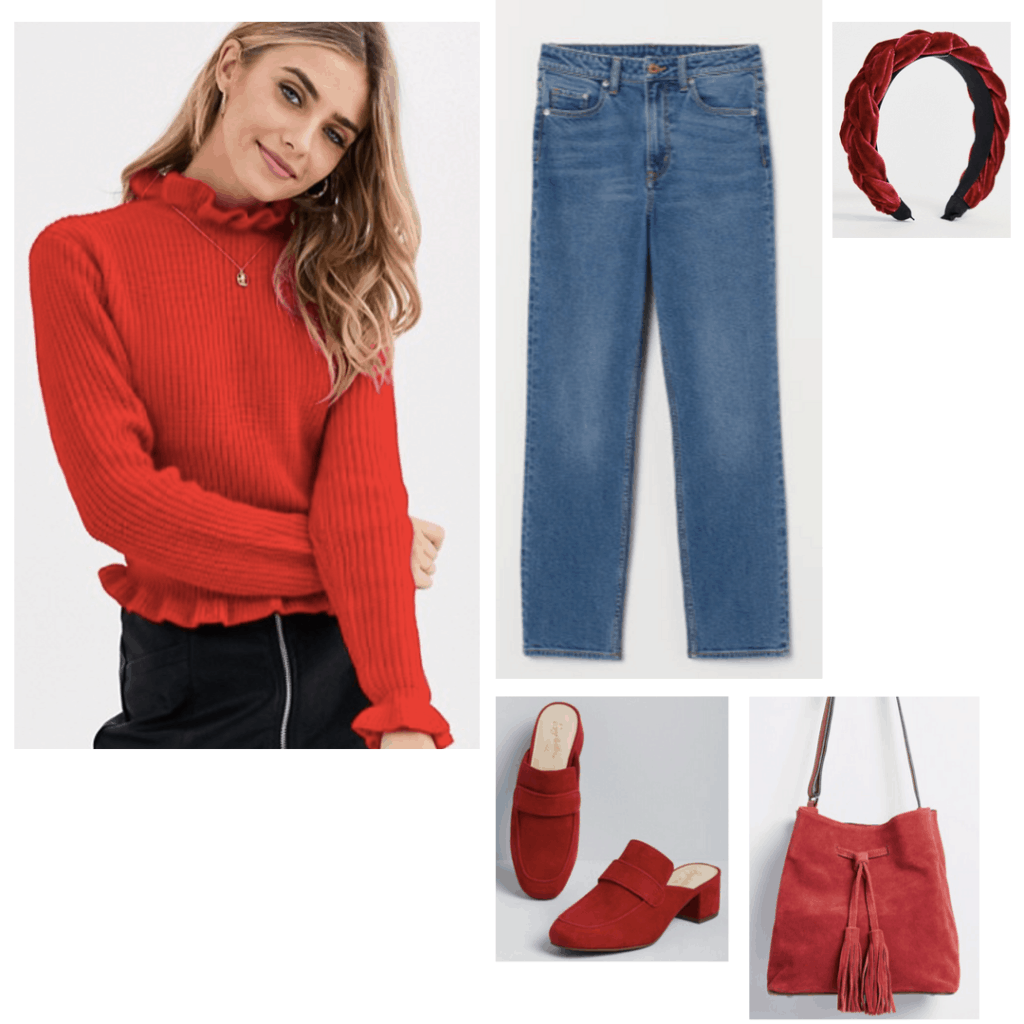 Products:
Middle sister Mary has the unique ability to sniff out children, but she's often treated as a doormat by Winnie.
For a modern look inspired by Mary, start with a pretty ruffle hem sweater in a warm red hue. Pair it with of-the-moment straight leg jeans for a casual-cute outfit. Adorn your feet with some slightly witchy heeled oxfords, then accessorize with a woven headband. Lastly, bring in a bit more of Mary's signature color with this cute tassel bag.
Outfit Inspired by Sarah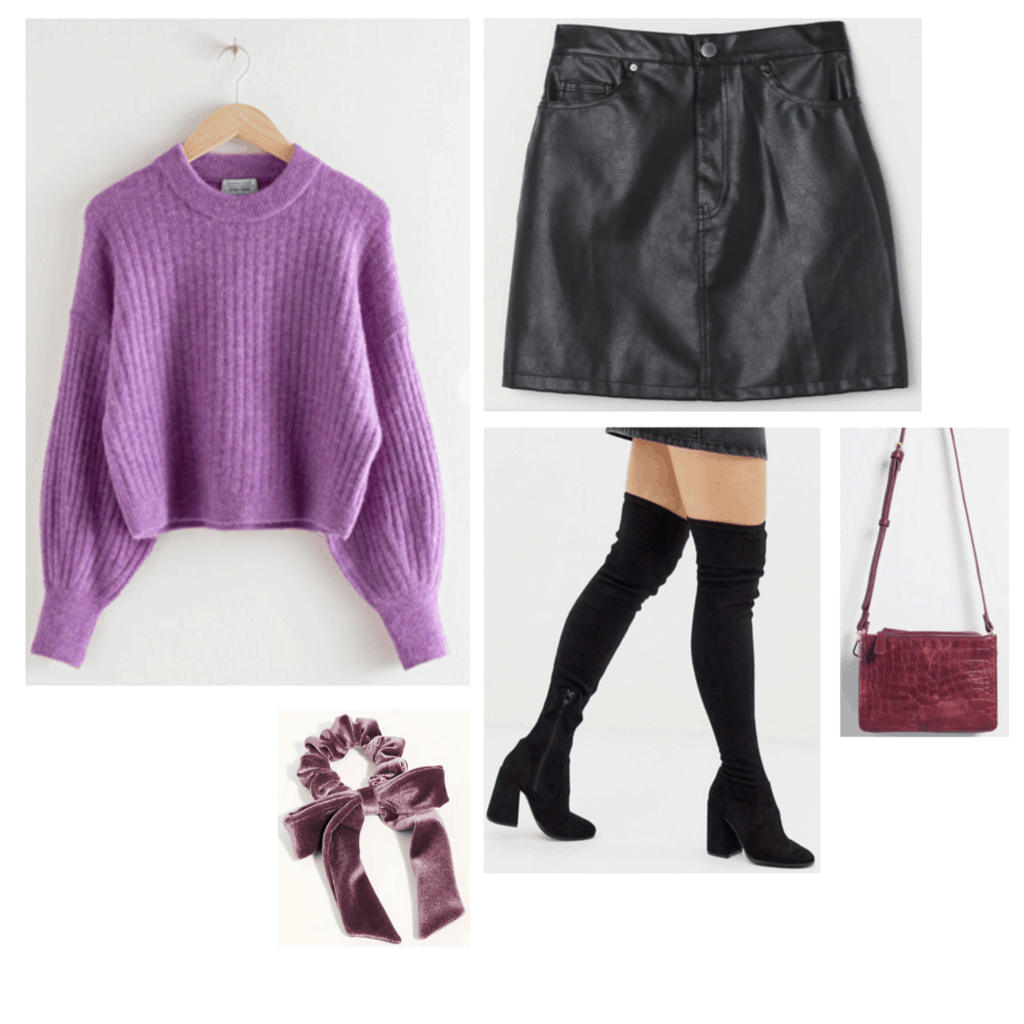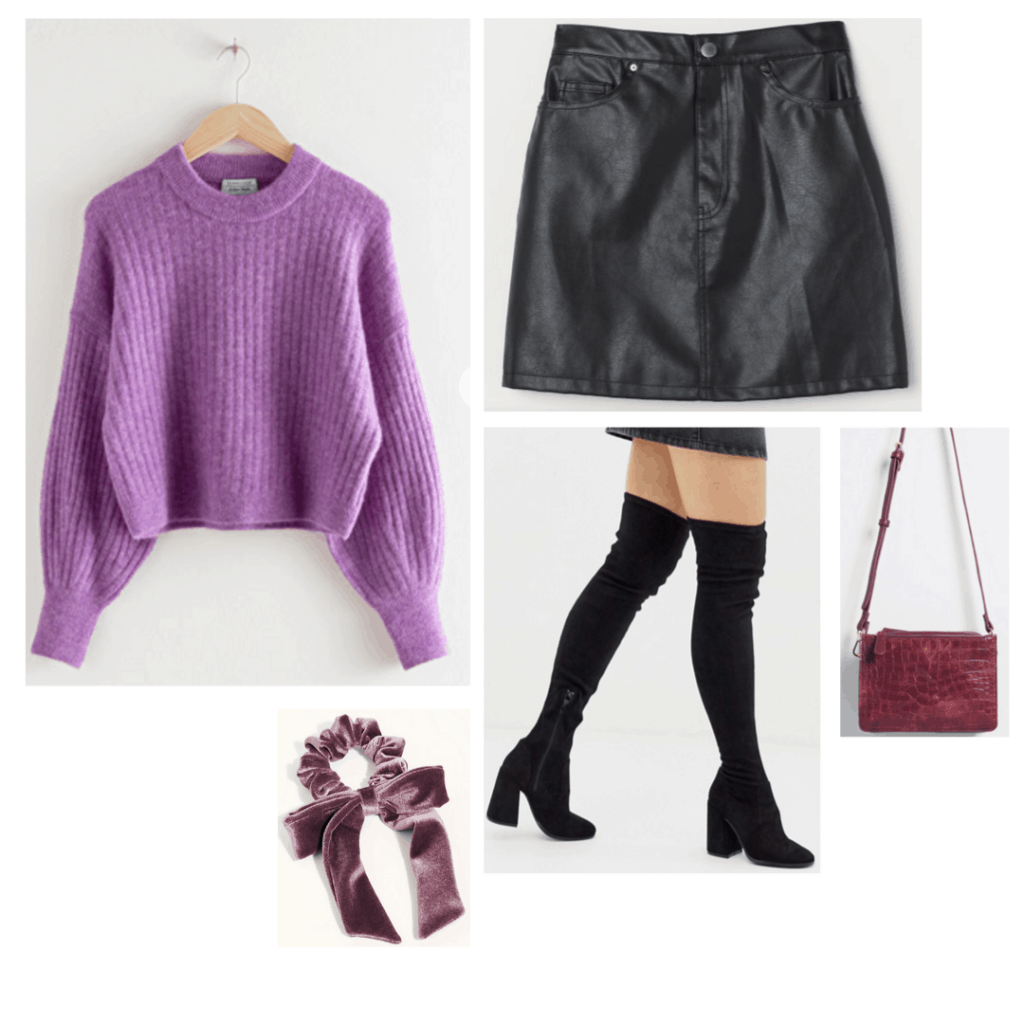 Products:
Although youngest sister Sarah is able to lure children with her enchanting singing voice, she's not exactly the brightest crayon in the box.
Channel her look by pairing a cute purple cropped sweater with a leather mini skirt. A crimson colored bag holds your essentials, while these platform OTK boots have a bit of a bad girl vibe. Accessorize with a velvet hair ribbon and then feel free to run amok. (Amok!)
What do you think of our Hocus Pocus fashion guide?
Have you seen Hocus Pocus? What do you think about the fashion in this movie? Would you wear any of these outfits? Which one is your fave? Are you as obsessed with Allison's red coat as I am? Let me know your thoughts by leaving a comment below!
If you find these ideas interesting and want to look for more ideas and hocus pocus inspiration, check out our related posts below –
Editor's note: This post was originally published in 2012; it was completely updated and revamped in 2019 with new photos and information.