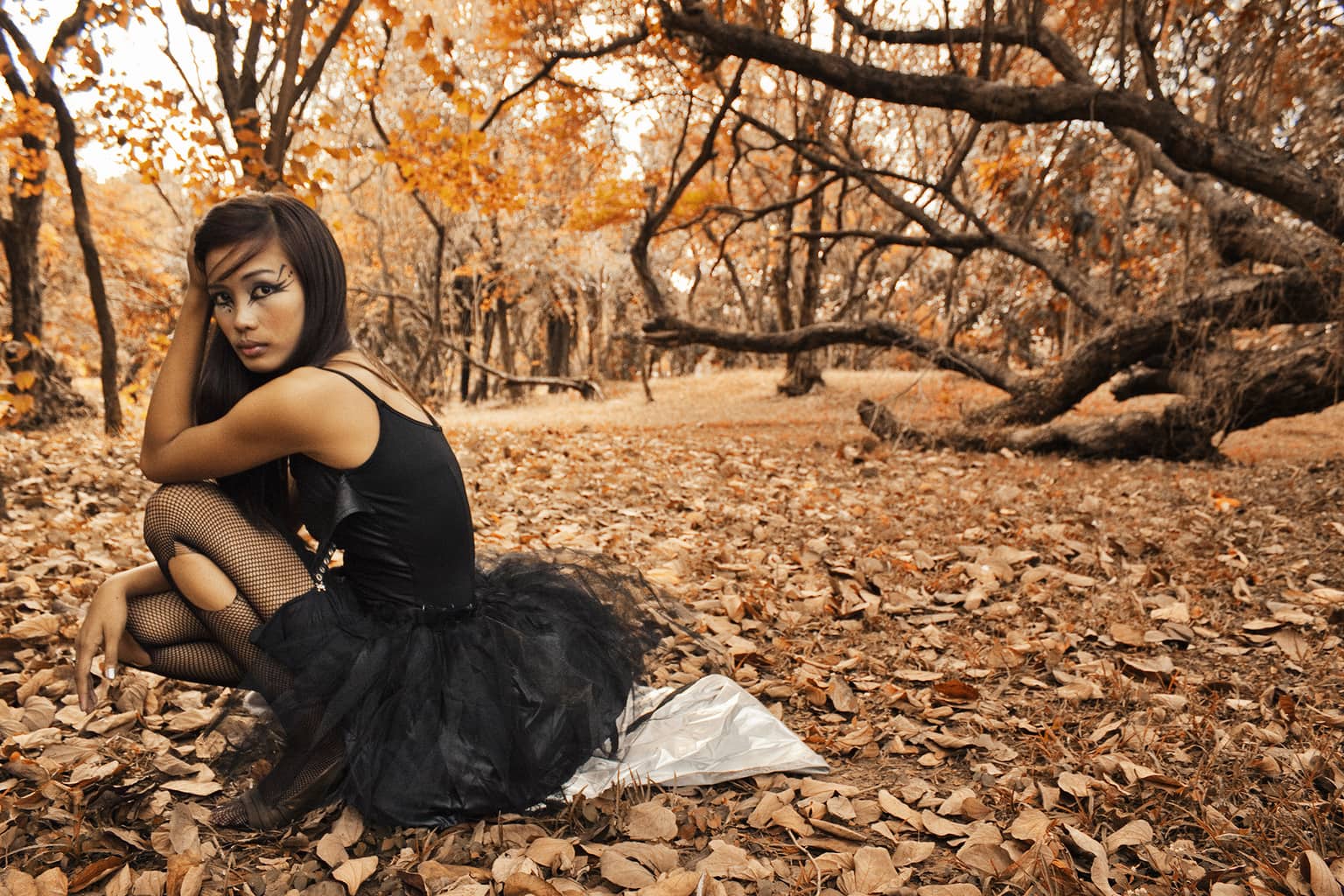 October 31st is just around the corner, and I thought it would be fun to create three outfits based on Halloween colors and motifs that you can wear on a daily basis the rest of this month (and also keep it budget-friendly at under $100!)
Here are three perfect Halloween outfits for college. (Want more? See our list of Halloween-themed fashion finds, some of which feature in the outfits below!)
Look 1 – $81.98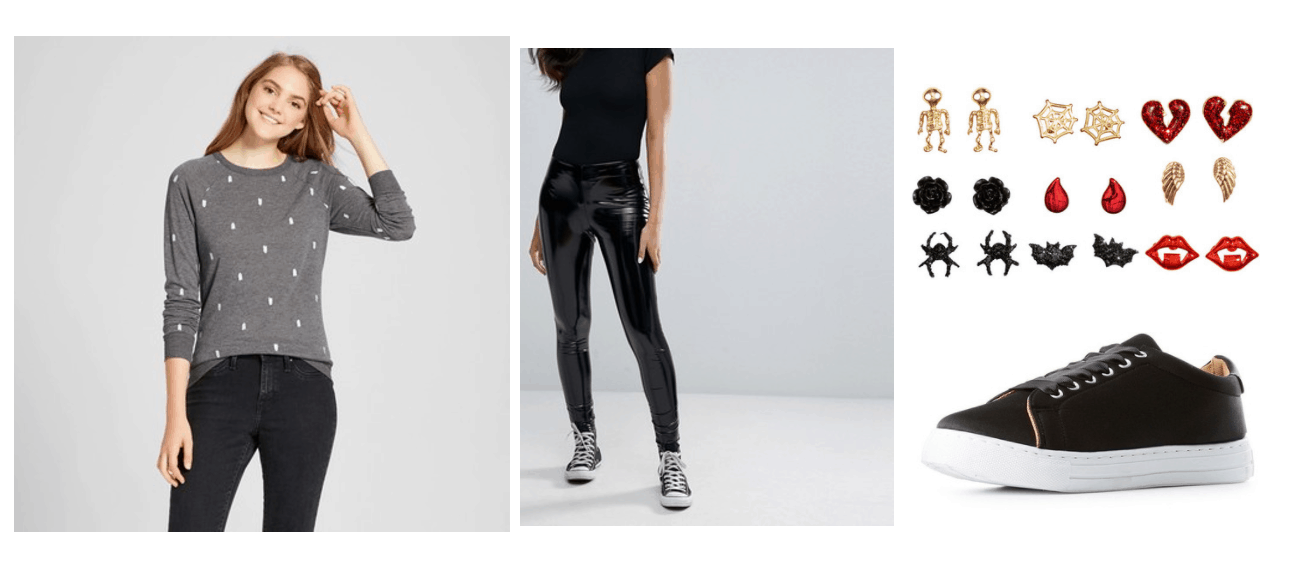 Products: Sweatshirt – Target, Pants – ASOS, Earrings – H&M, Shoes – Charlotte Russe
First, I found this gray sweatshirt embroidered with tiny white ghosts (how cute!) and paired it with black vinyl leggings. Then, I accessorized the outfit with Halloween earrings and black sneakers for a look that's both cute and creepy.
Look 2 – $95.99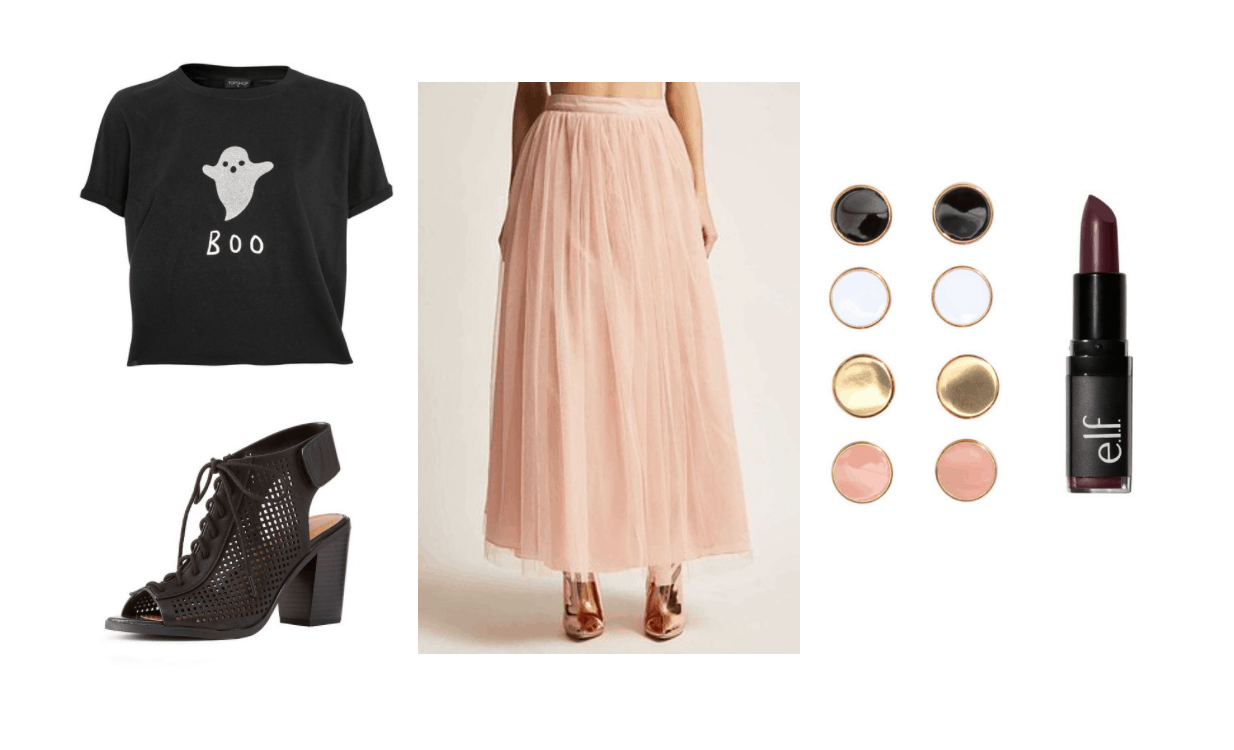 Products: Shirt – Topshop, Skirt – Forever 21, Shoes – Charlotte Russe, Earrings – H&M, Lipstick – Target
For this second outfit, I paired a ghost t-shirt with a blush tulle maxi skirt. Then, I added lace-up booties, some circle earrings in a similar color palette, and a vampy lipstick for a feminine and badass look.
Look 3 – $99.79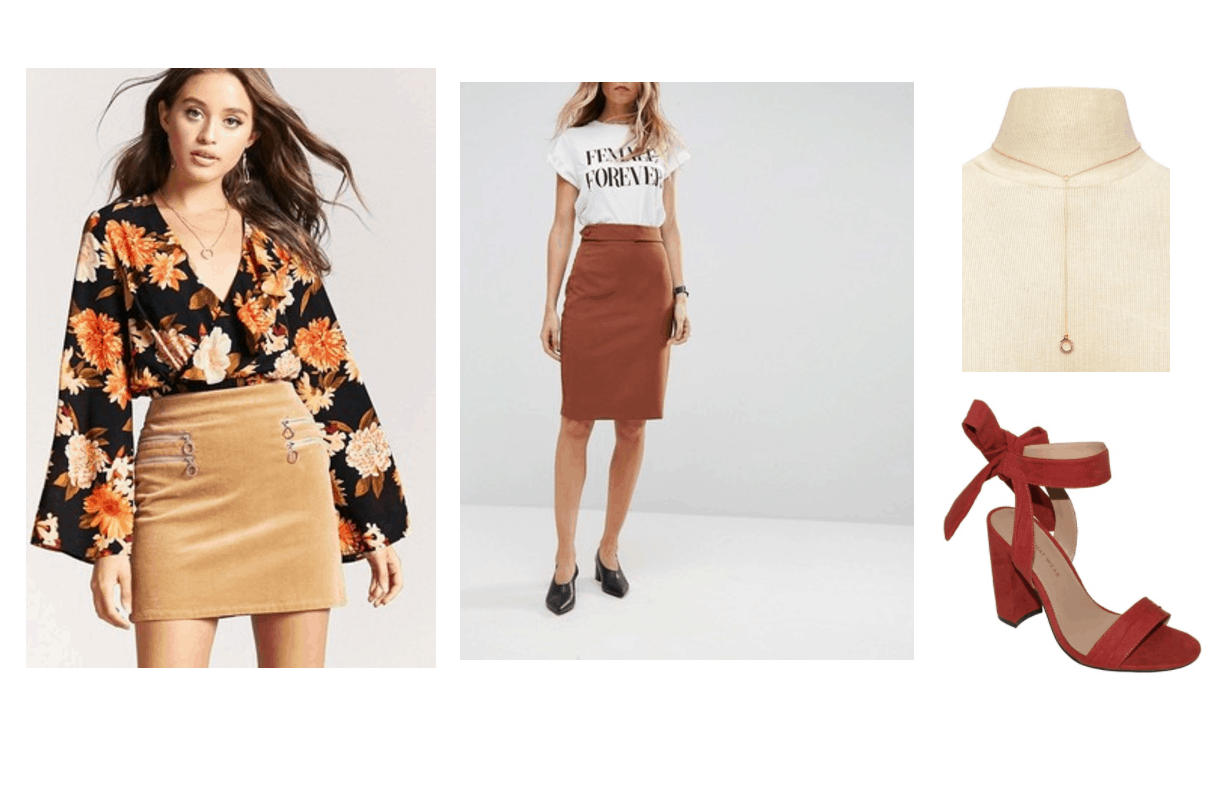 Products: Shirt – Forever 21, Skirt – ASOS, Necklace- Forever 21, Shoes – Target
I wanted the last outfit to embody the essence of fall. So I styled a black-and-orange floral top with a rust-colored pencil skirt, then finished the look with a circle drop necklace and block-heel strap sandals.
What Do You Think?
Which outfit would you wear? How are you celebrating Halloween? Leave your comments down below!