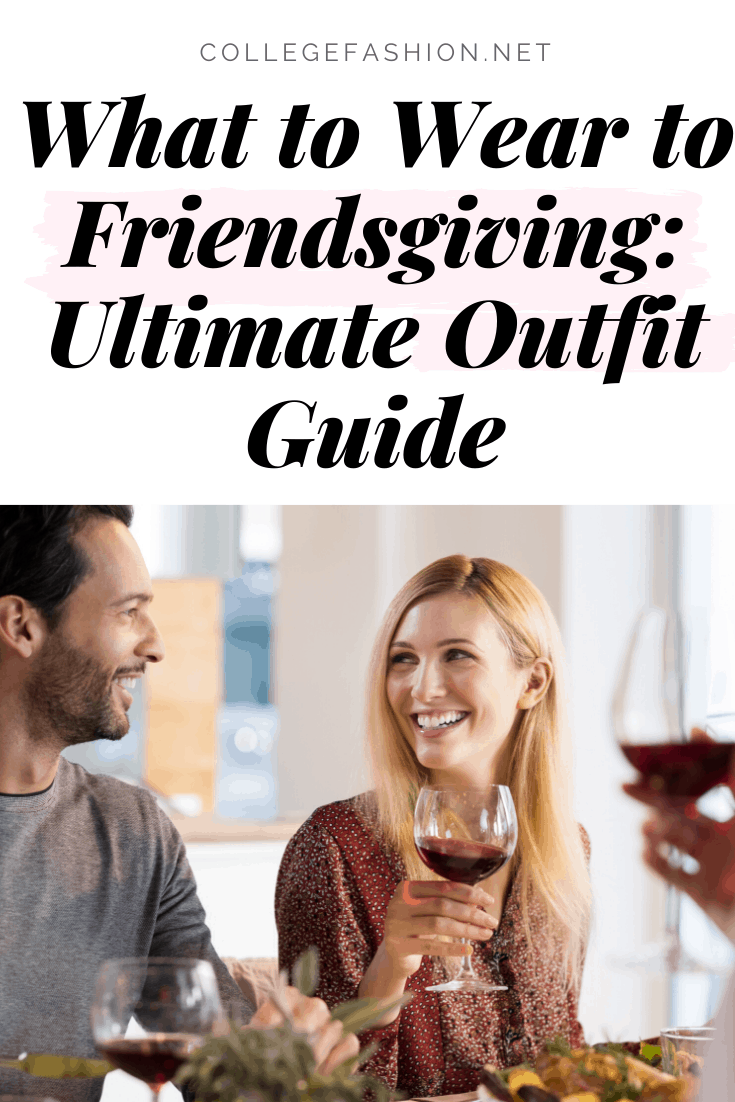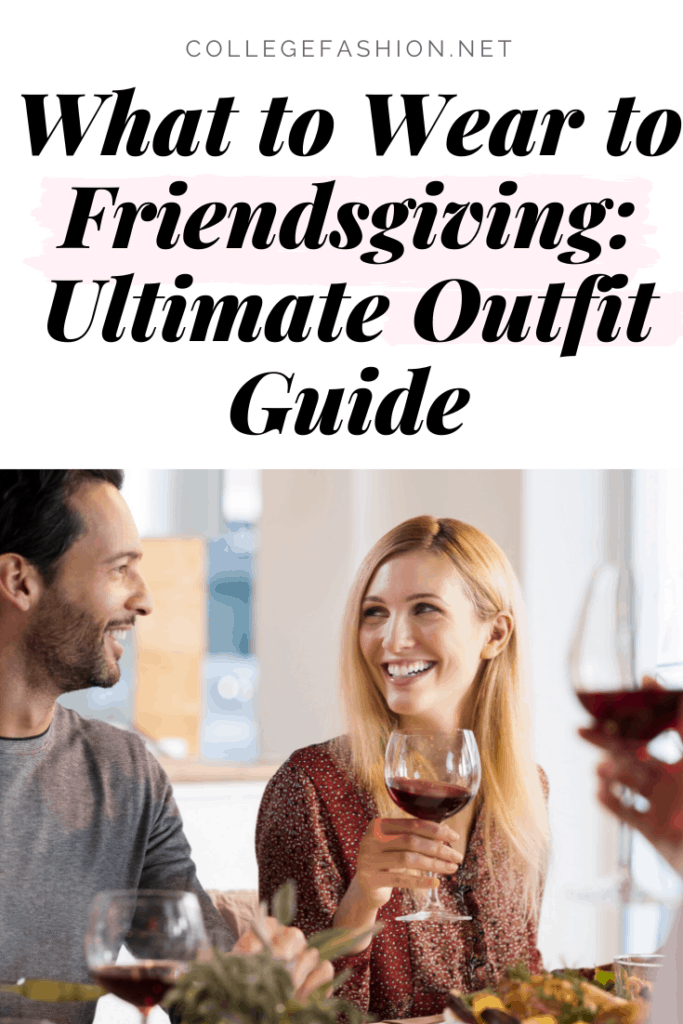 The Thanksgiving holiday is just days away, and chances are, on top of your family dinner and Black Friday shopping, you've also got a Friendsgiving planned for sometime in the week ahead.
If you're still stressing out about what to wear to Friendsgiving, never fear! We got you, girl, no matter whether you're hosting or just showing up – maybe – to your squad's soiree this year.
What to Wear to Friendsgiving as The Hostess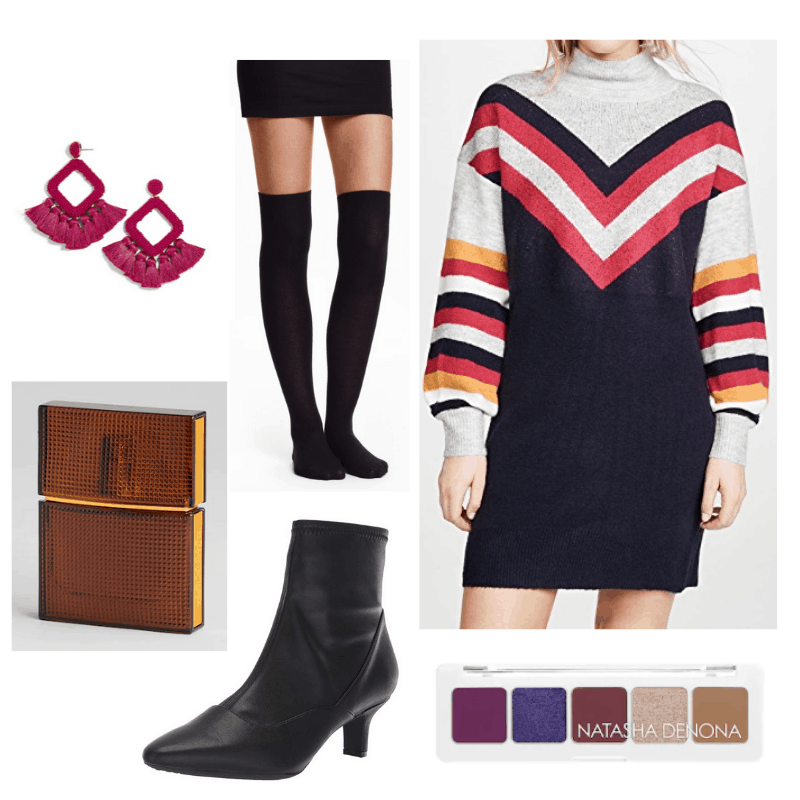 Outfit:
You're opening up your home / apartment / dorm room to your closest friends, family, and coworkers, so not only will you be spending the day cooking, cleaning, and prepping for the party, but you'll need your outfit game to be on point. 
It's tempting to want to pull out all the stops when you're entertaining, but trust me – the last thing you want is to be worrying about uncomfortable high heels, smeared lipstick, or a skirt that's too short. Stick to something comfortable, simple, and chic that makes you feel like a million bucks so you cross your outfit off of the things I have to worry about. 
For a look that's comfy, cute, and stylish, try a cozy sweater dress in a fun but dark pattern (nothing's worse than a wine stain on a white dress, amiright?) and a pair of edgy black booties with a low heel. A pair of statement earrings add fun, but avoid anything overly feathery, furry, glittery or dangly – for your food's sake.
Opt for a sleek neutral eye and the blackest black mascara for a dramatic, no-fuss look. You won't miss your lipstick, I promise! 
And, of course, you'll be hosting, so you'll need to provide the protein for this holiday shindig. Turkeys are a pain in the @ss to cook and are pretty $$$, and leave you with more leftovers than you can ever, ever, eat, so opt for a roast chicken instead.
The Host's BAE/BFF/Roommate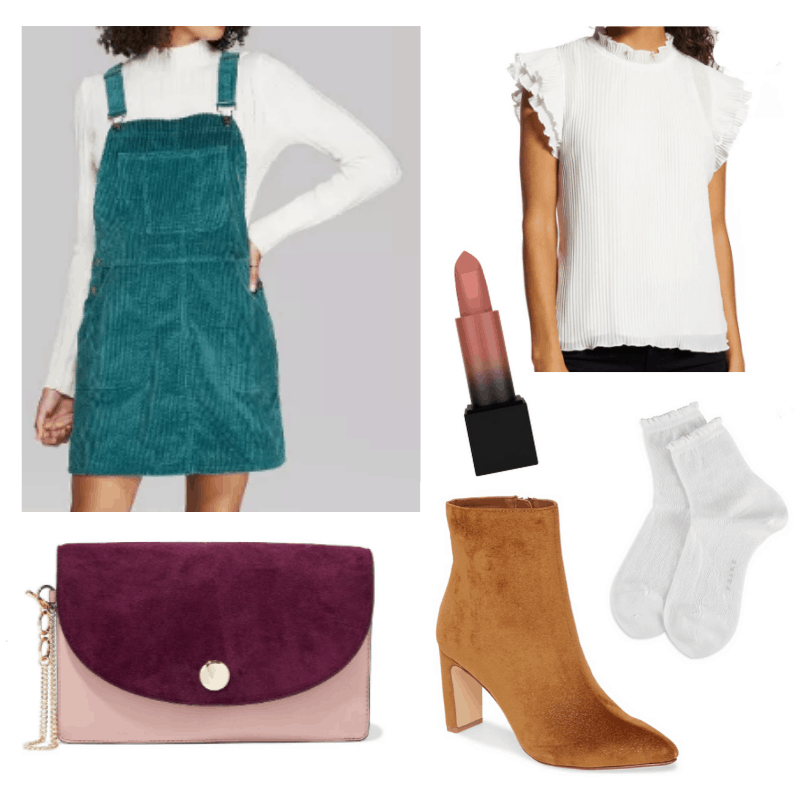 Outfit:
If your BFF, SO, roommate, or sibling is hosting Friendsgiving, they're probably counting on you to either
1) show up early and help,
2) bring a substantial dish to pass,
3) not show up in leggings and a messy topknot, or
4) all of the above.
For a look that's cute and polished but won't upstage your hardworking host, pair a cute corduroy pinafore dress with a ruffled white blouse. A neutral lip and a burgundy bag add a touch of polish, while ruffled socks paired with sleek booties are a touch quirky and fun, giving this simple outfit personality.
Even if cooking's not your thing, you can still bring a lifesaving dish to pass, like this easy, lemony green bean dish that heats up easily in the microwave (so you're not commandeering your hostess' precious oven space!).
The Party Girl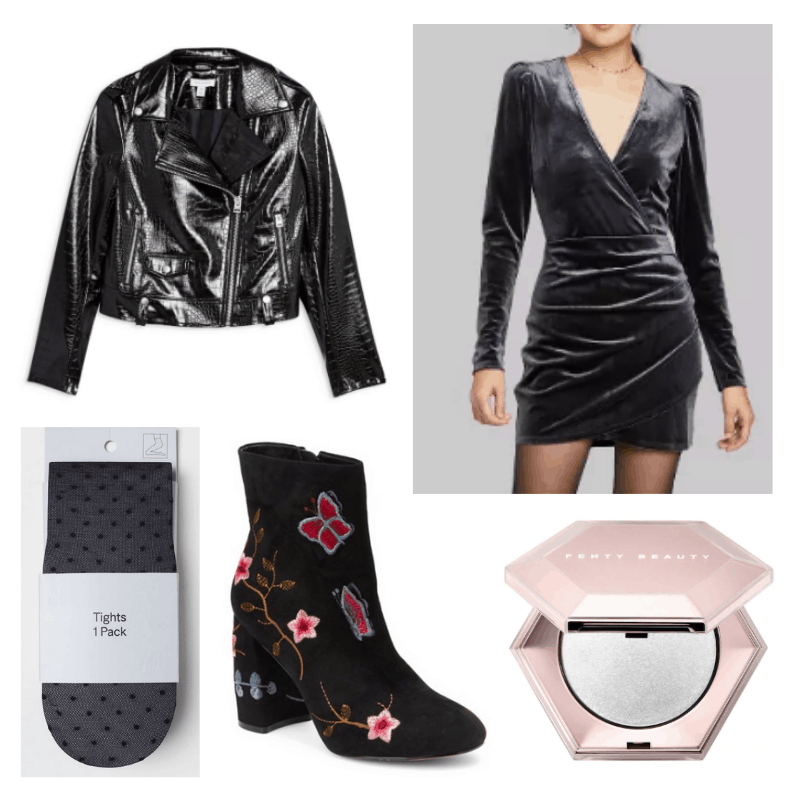 Outfit:
Whether you love the holidays or you just love to party, this is your fave time of the year and you can't wait to let loose and have a grand old time with your friends! You're the life of the party and everyone loves it when you show up, because they know they're in for a fun night.
So if you're wondering what to wear to Friendsgiving, I say be your party girl self! You never pass up a chance to wear the latest trends or sparkly statement pieces, so for this Friendsgiving, pair that velvet dress you got with your embroidered booties and patterned tights for a party-ready but edgy look. Throw on your trusty leather jacket for a little extra coverage, if you're feeling modest. And if you pile on highlighter, I promise you won't need much by way of jewelry.
Somehow, all the party girls I know are also excellent bakers, so whip up a couple dozen of your favorite holiday treats. A party can never have too much food, and Friendsgiving can never have too many desserts!
The Free Spirit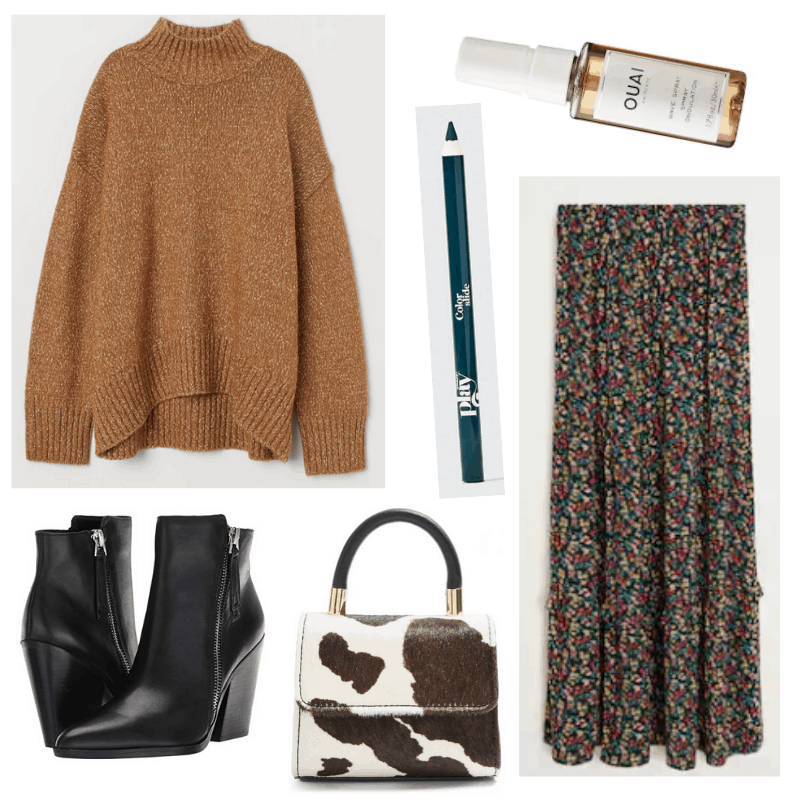 Outfit:
You might have multiple engagements lined up for the night, or you may just not know when you can get there, or you maybe don't know where the night will take you! That's okay – we all have that friend and it's OK to be her sometimes. Let your host know that you might not be there for dinner and just bring your bad self when you get there (along with a nice gift for the host/hostess, like a bottle of wine).
For a look that's as fun and free as you are, pair a long, flouncy floral skirt with an oversize sweater in a seasonal color (Mustard has been everywhere this fall, and screams Thanksgiving), and solid, pointy-toed booties for a glam touch. A cow-print bag adds a quirky, fun touch, while wave spray and colored eyeliner look fabulous without trying too hard – perfect for a girl who's in and out with the wind.
What do you think of our guide to what to wear to Friendsgiving?
Do you and your squad celebrate Friendsgiving? What are your Friendsgiving traditions? Would you wear any of these looks? Let us know in the comments below!
For more friendsgiving outfits ideas like this, you might want to check out our related posts below –
Editor's note: This post was originally published in 2015; it was completely updated and revamped in 2019 with new photos and information.