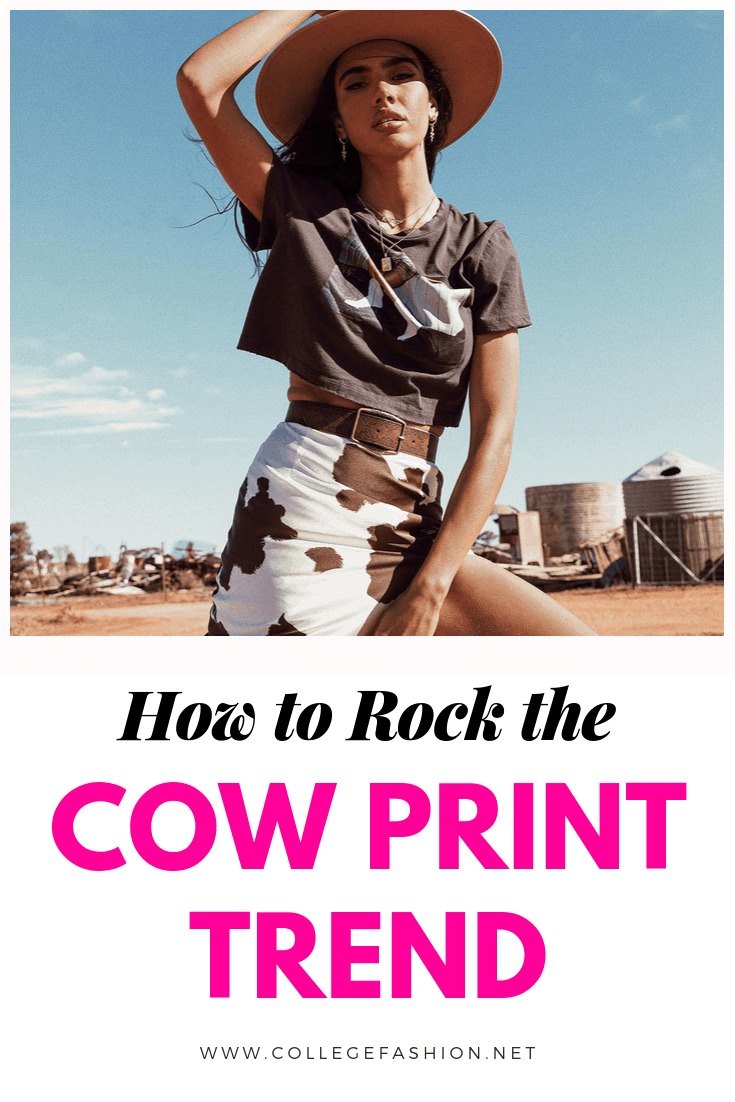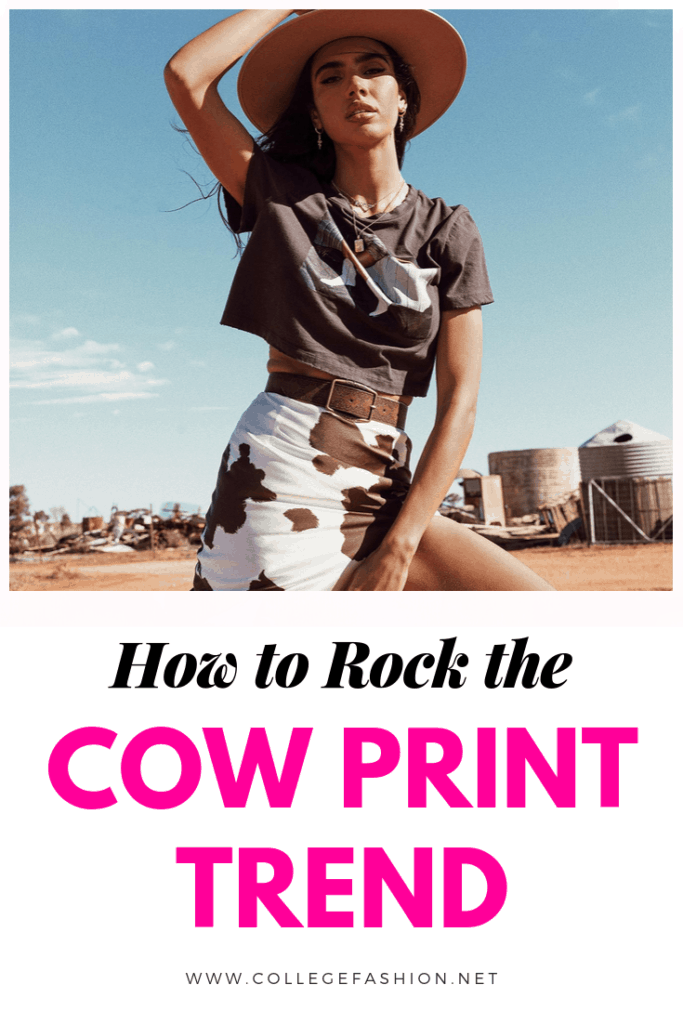 Some fashion trends never go out of style. They might change or slow down in popularity, but they've never quite left the fashion spotlight. Such is the case with animal print, which has been a fashion staple since the 1960s, and that's only counting the US.
In the past few years, animal print has become increasingly trendy — it's been on every runway, in every fashion magazine, and sported by the likes of our favorite celebrities and street style stars.
It's easy to love animal prints because there is so much variety! From leopard to cheetah, to tortoise or snake, and now to… cow.
That's right, cow print is the newest animal print trend.
This trend has already been spotted on the runway, trickling into stores, and on the Instagram feeds of the likes of Kylie Jenner and Dua Lipa.
It's definitely a bolder choice than its predecessors, so it's a little polarizing! Not to worry, though, we'll break it down together.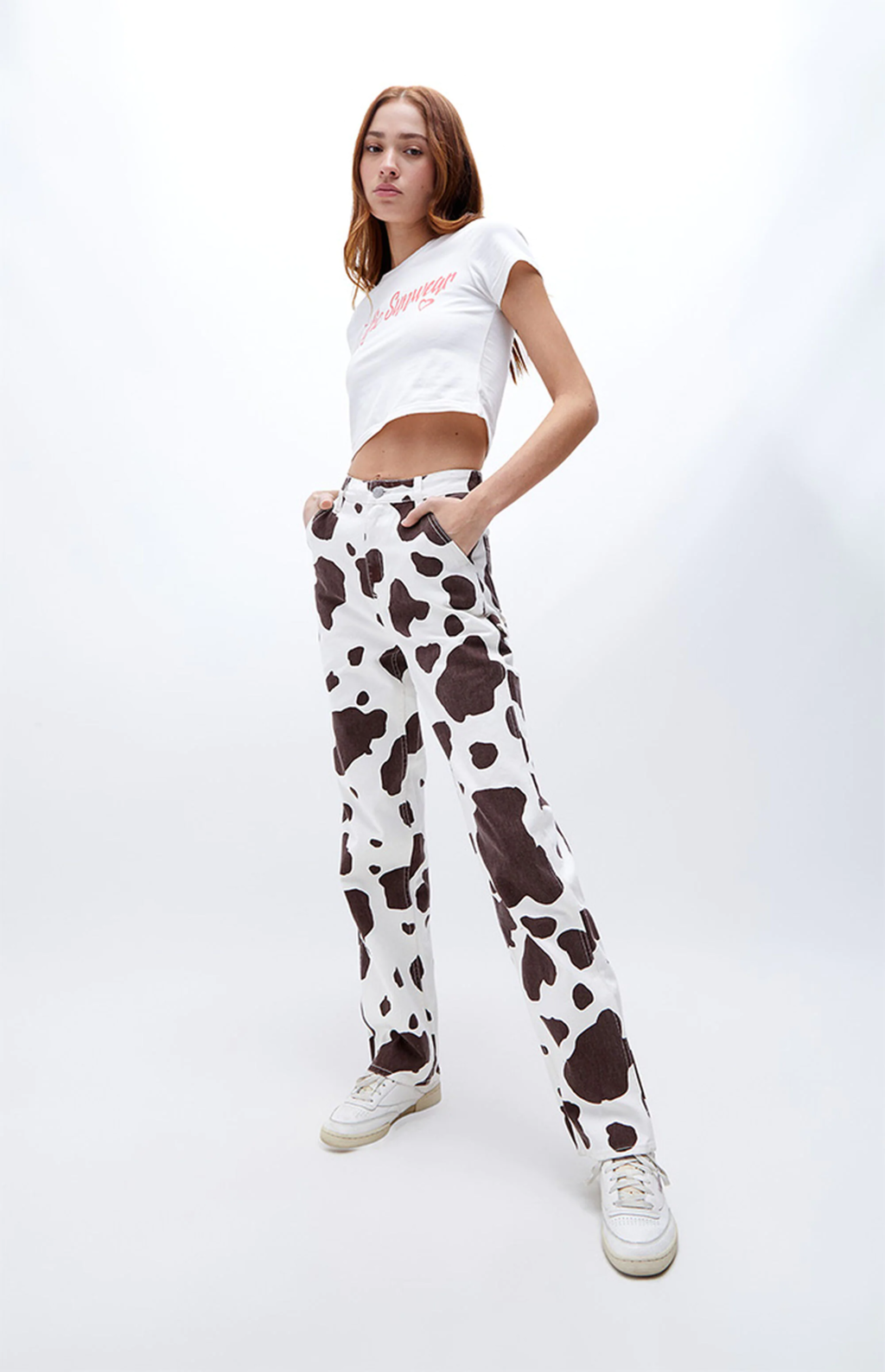 The Basics of the Cow Print Trend
The trend isn't completely out of the blue! Over the past few seasons, western fashion (think cowgirl-chic), has been a huge source of inspiration.
Fringe was super popular this year, cowboy boots (and riding boots) are still on the up, and cowboy hats are a regular sighting at music festivals. Last summer, Doja Cat went viral with her instant classic, "Mooo!", and made a serious case for cow print in her cute two-piece set!
Prints like leopard, snake, and zebra are aesthetically more maximalist. They command more attention in an outfit, which makes them an easy statement piece.
What's great about cow print is that, while it is bold, it's made up of neutrals, so it's super easy to style!
Here are a few of our favorite ways to style this trendy print:
Here Are a Few of Our Favorite Ways to Style a Cow Print Outfit:
For the Bold: Cow Print Coats
If you're feeling bold, try a cow print coat! Missguided has some very cute faux fur coats in this trendy print.
Faux fur coats are always a major trend this time of year, so a cow-print version will definitely garner some attention. It's a gorgeous balance between classic and edgy — something that AHS: Coven's Madison Montgomery would definitely wear.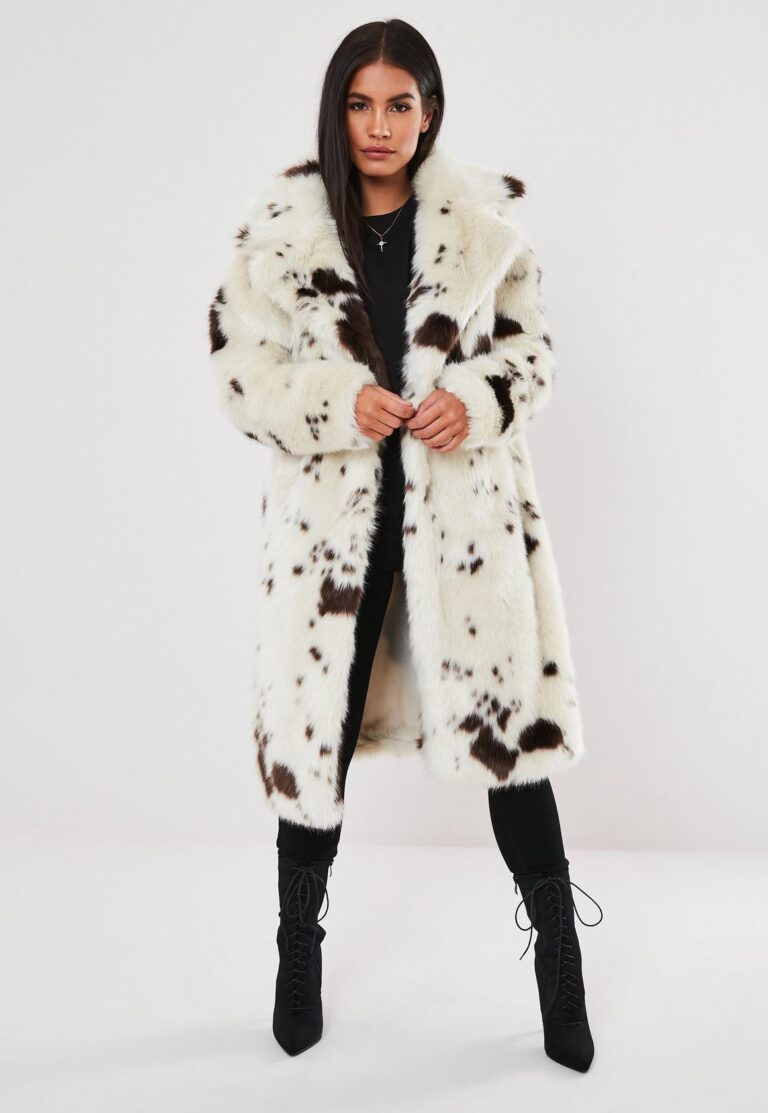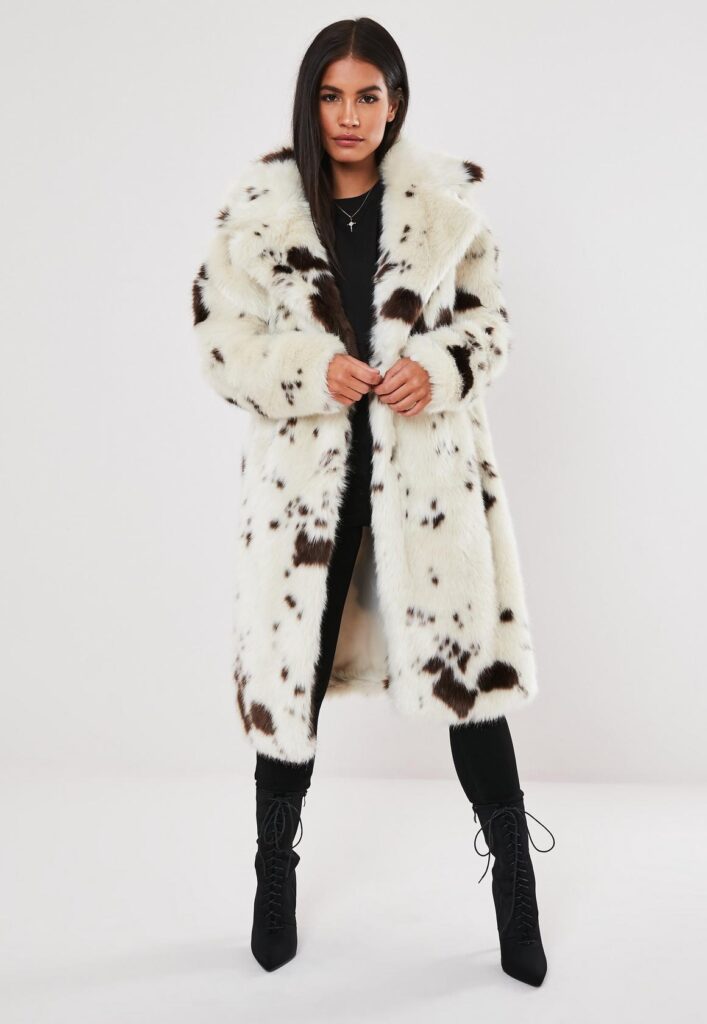 Feeling Feminine: Printed Dresses
Animal print dresses are pretty much a wardrobe essential at this point, so rocking this hot new print on a dress is a chic way to make a statement!
To amp up the western appeal, throw on your favorite denim jacket and cowboy boots. Fringe and cowboy hats are optional.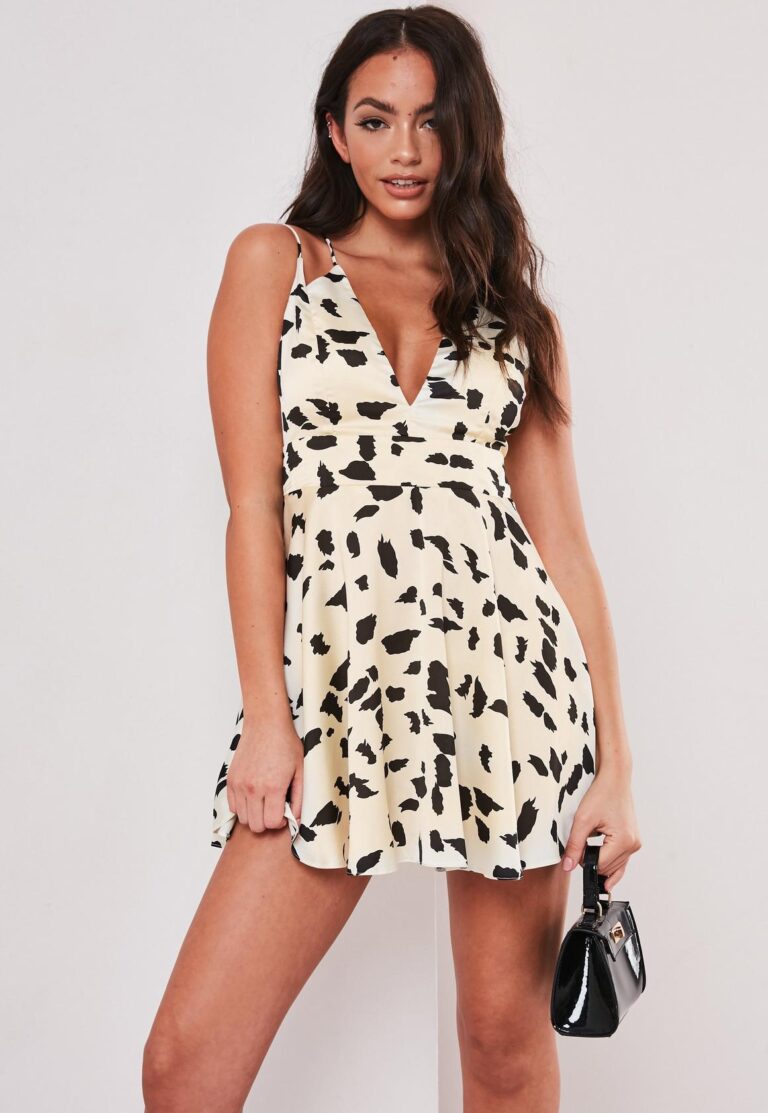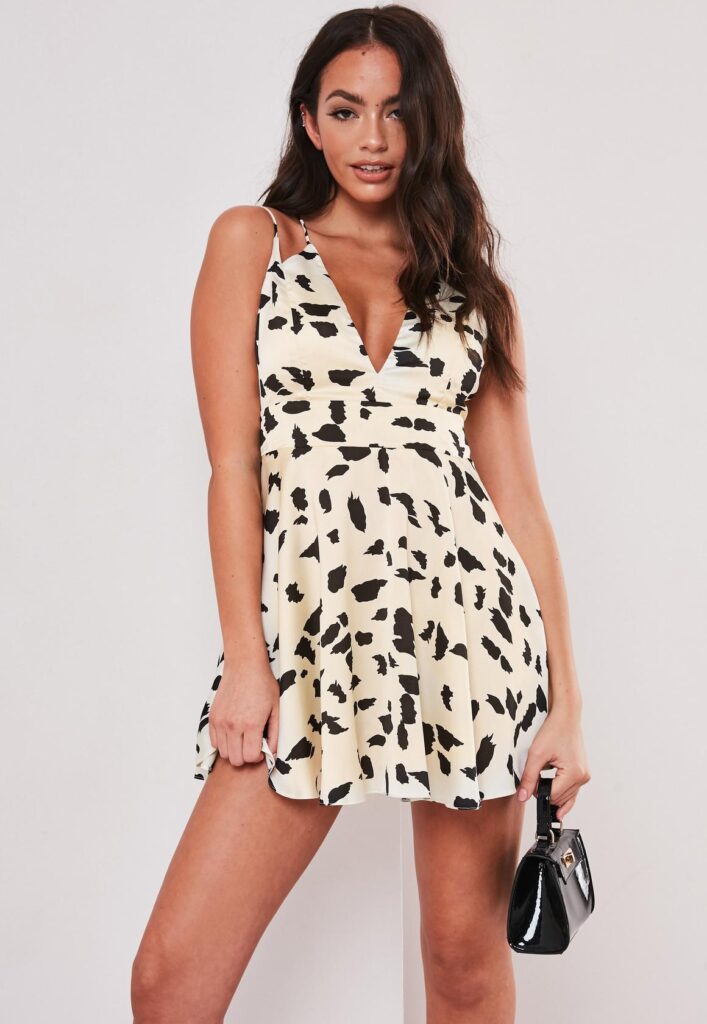 Shop Cow Print Dresses:
For the Trendsetters: Printed Skirts
It all started with Burberry's cow print mini skirt that debuted on the Spring/Summer 2019 runway. The skirt is seriously adorable, with straps that wrap around the legs and a balanced print that could honestly pass for neutral.
From there, smaller boutiques hopped on the wave and released similar pieces, for a fraction of the price (great for us college gals who can't hope to afford Burberry!). But we should definitely remember where the trend started.
I love the look of cow print skirts paired with graphic tees and chunky sneakers — it's a look that's effortlessly cool and edgy.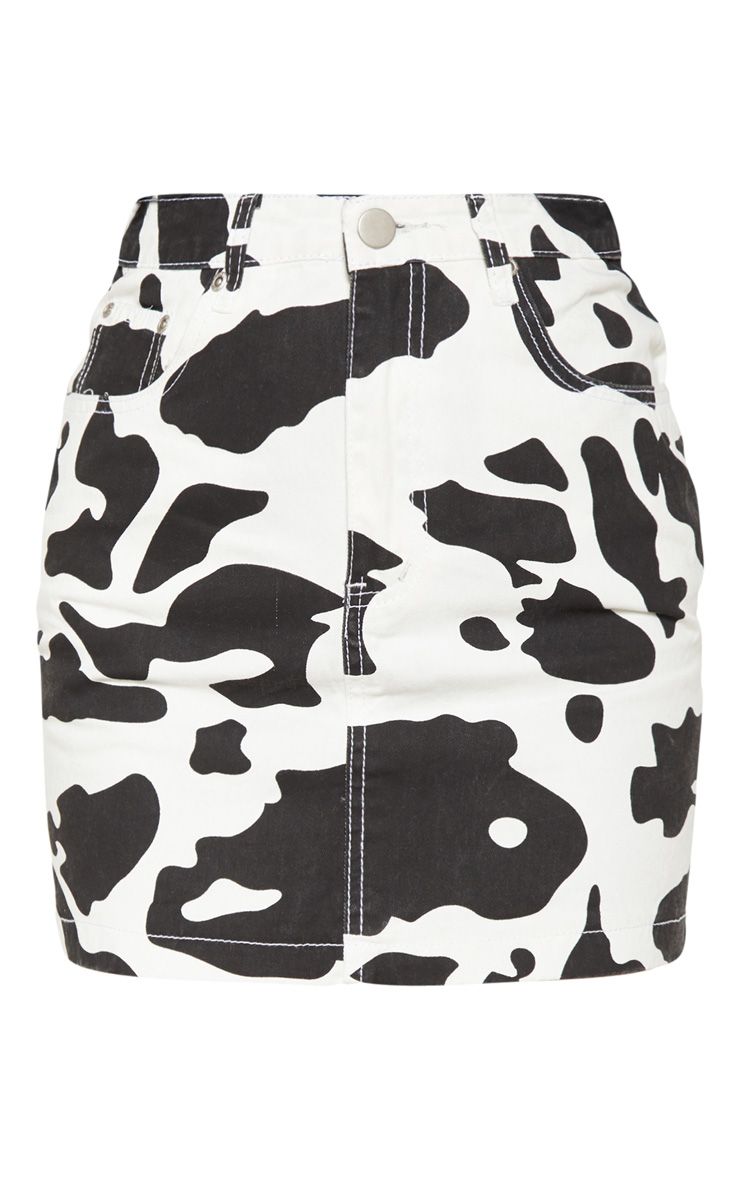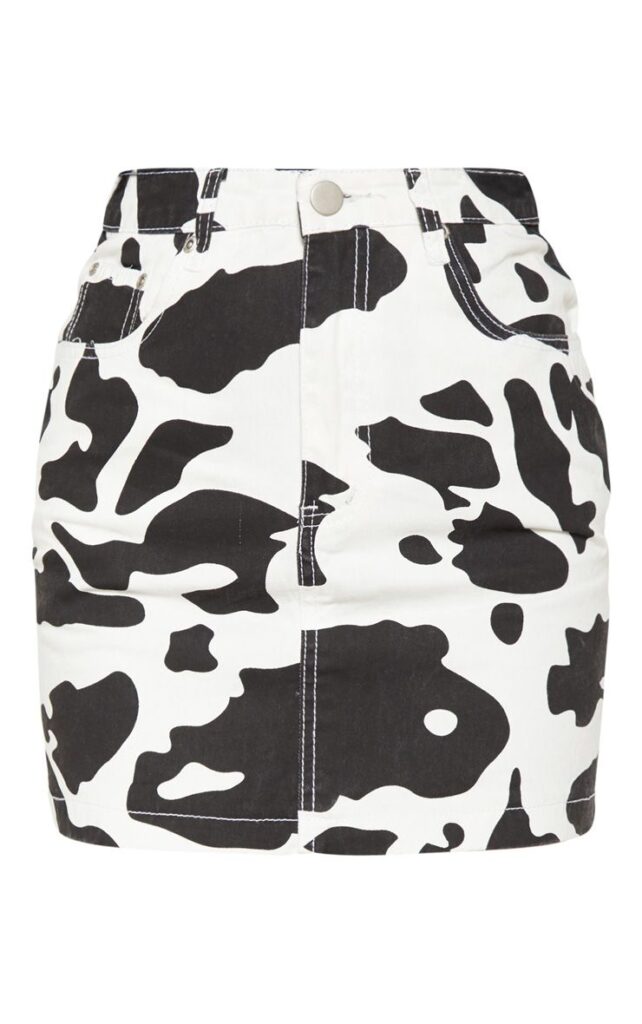 Shop Cow Print Skirts:
For the Lowkey
If you're looking for a subdued way to test the waters with this trend, try starting with a statement accessory!
A chic cow-print bag will go with any outfit and adds interest without being over the top. Another great idea is to throw on a cute cow-print belt for an unexpected pop of print — this would be so cute with mom jeans and a crop-top.
Or, test out a cow-print manicure — these were all over Instagram at the end of summer, and for good reason! A manicure is a perfect way to ease into this trend if you're not into accessories, and they're the perfect addition to your mirror selfies!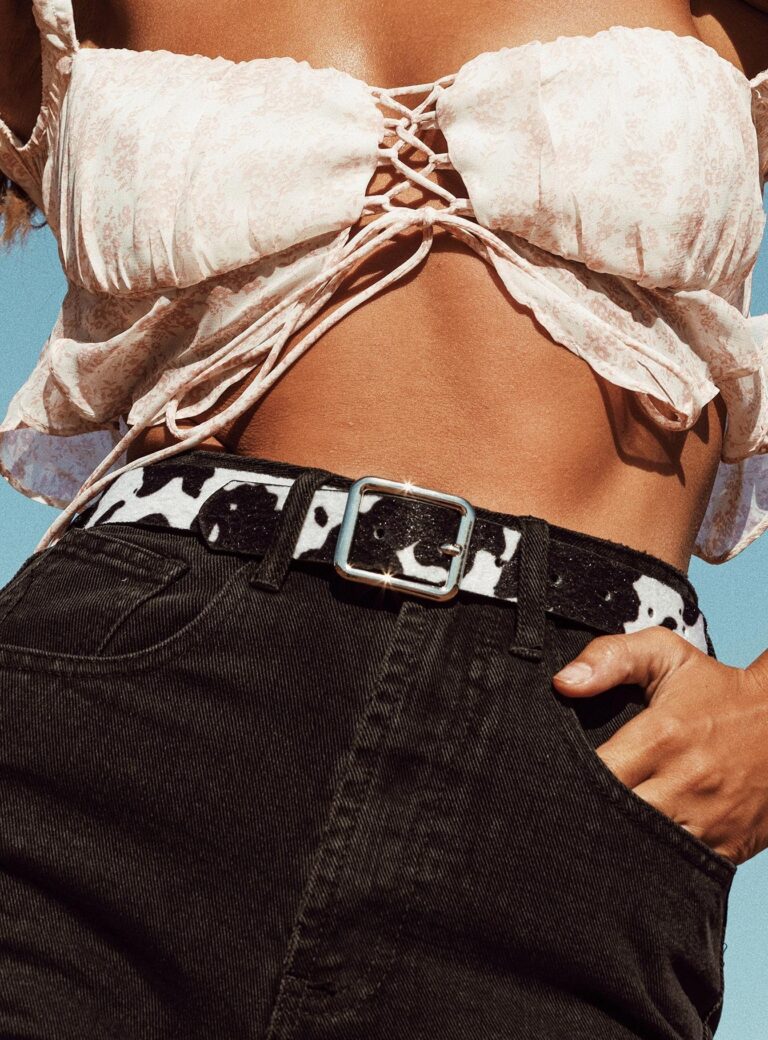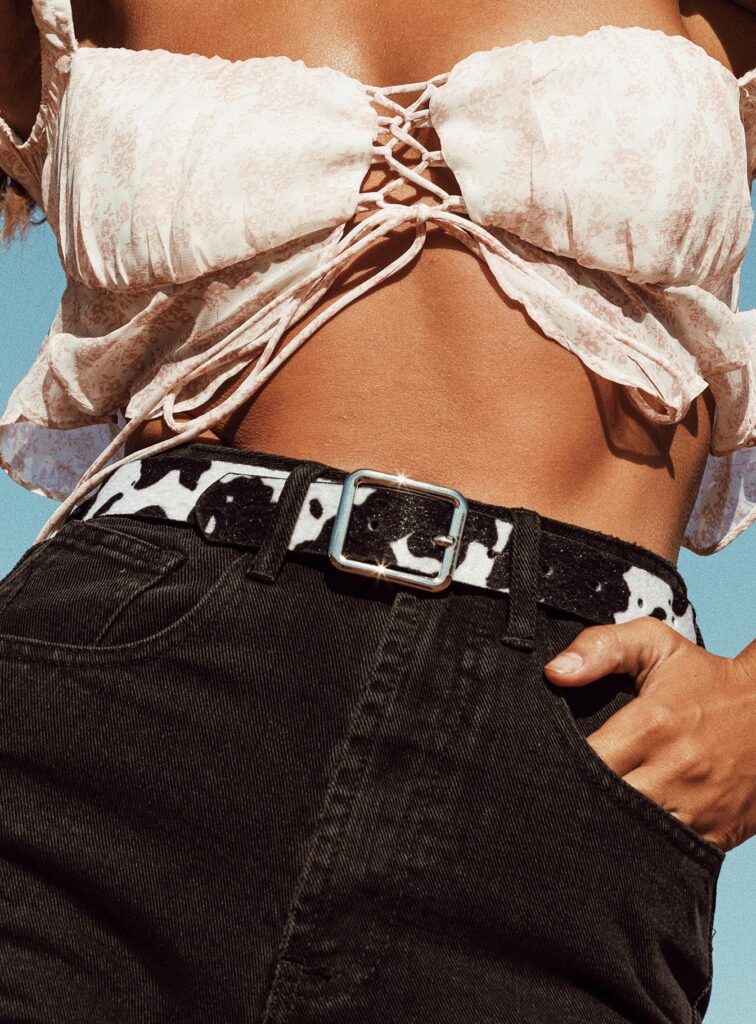 Shop Cow Print Accessories:
What do you think of the cow print trend?
What do you think of this trend? How will you be styling your cow print this season? Let's swap style tips below!
If this trendy cow print outfit guide inspires you, consider our related posts below –