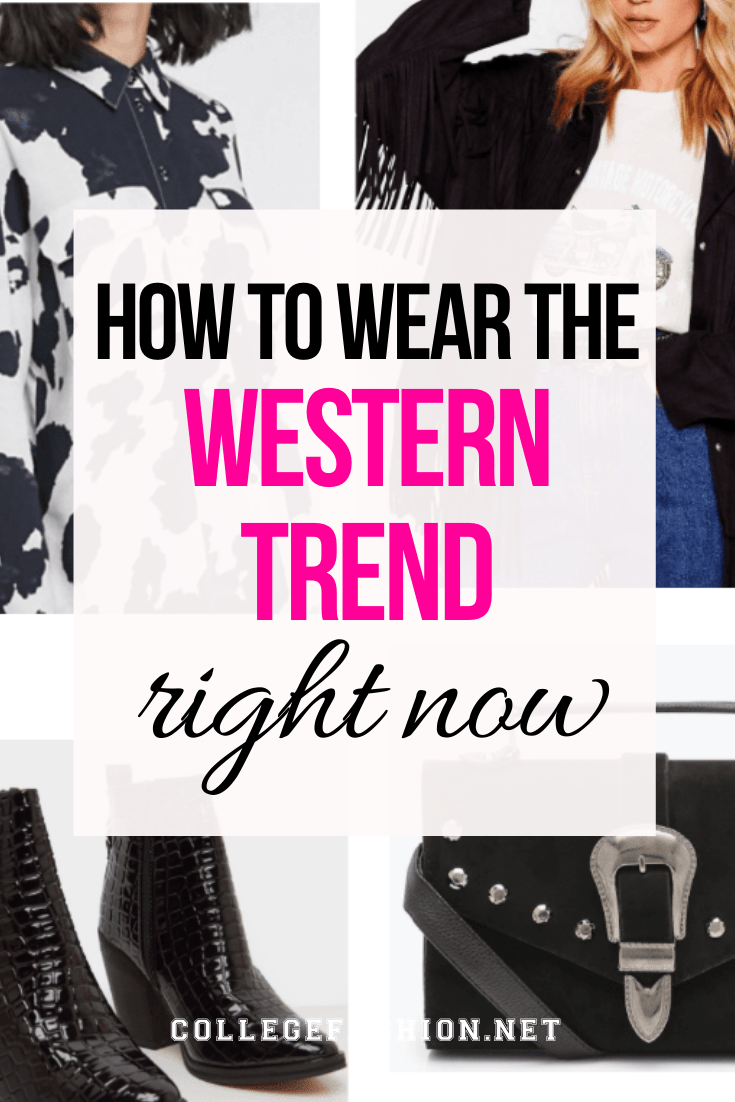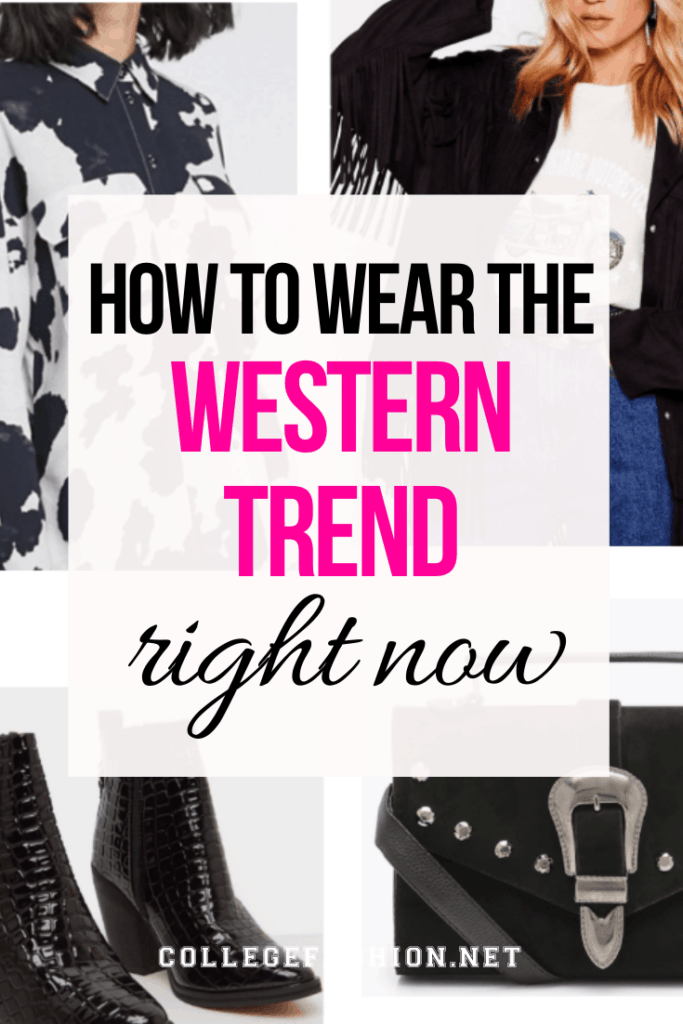 The western trend has made its comeback this year: It's everywhere, from stores and runways to fashion influencer feeds.
There are so many western-influenced pieces trending right now, from faux snake print cowboy boots to cow print shirts and faux leather buckle belts.
This trend, which has been worn by many celebrities such as Gigi Hadid and Ciara, is definitely bold and statement-making, and because of this it can feel a bit daunting to come up with outfits.
To help you out, I've put together 3 western-inspired outfits that incorporate lots of different mix and match cuts and colors, but which are still very wearable for classes or parties.
The Western Trend – Outfit 1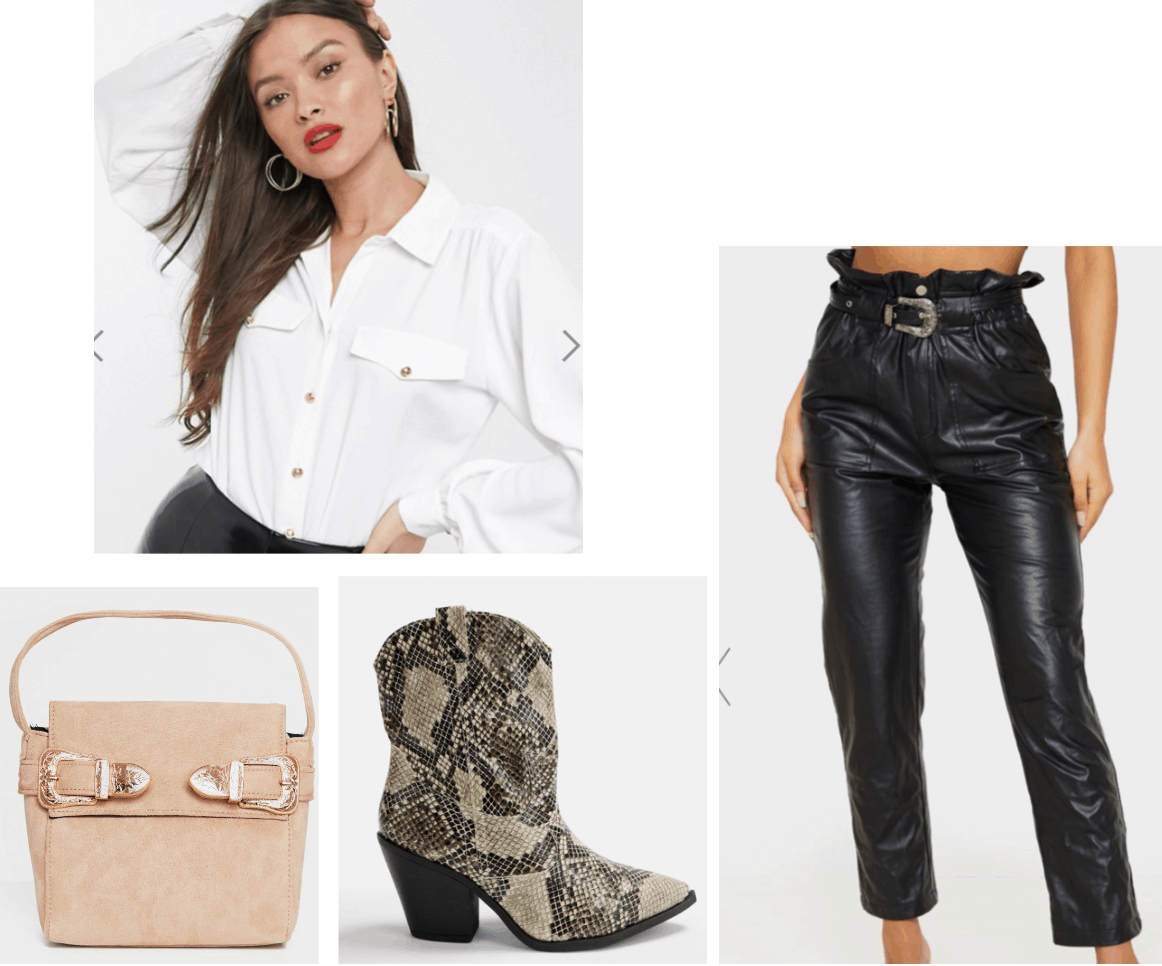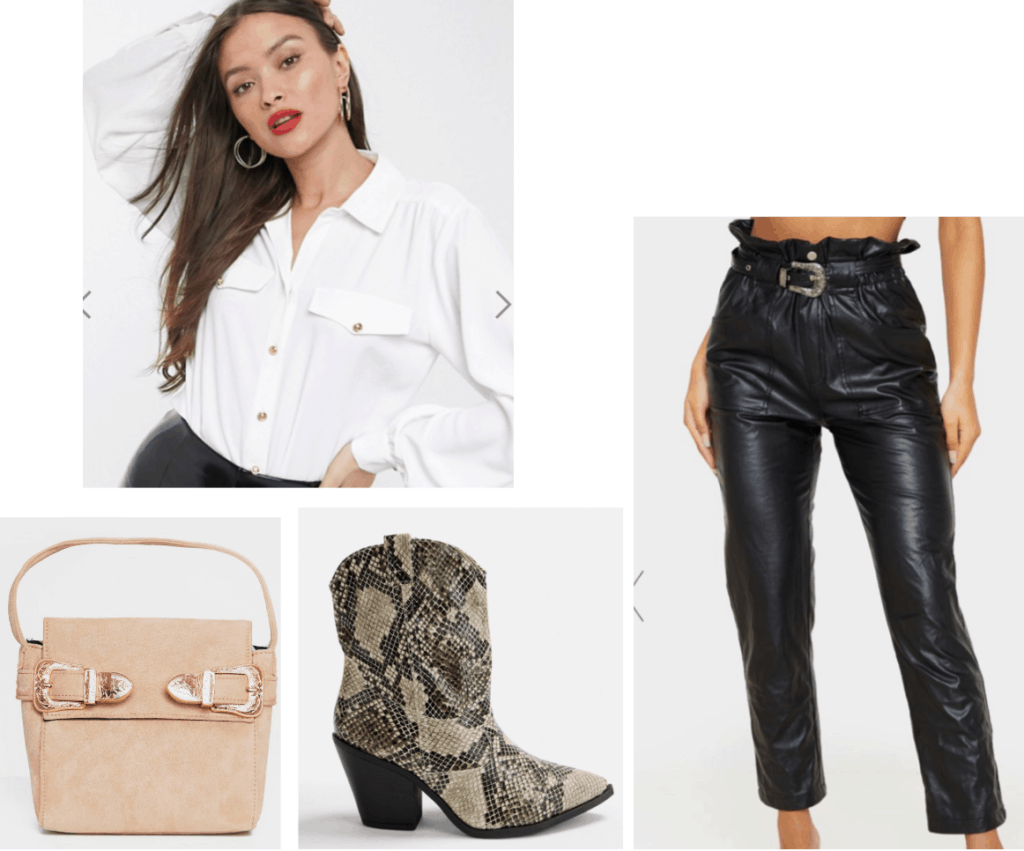 Products: White Western Pocket Shirt – Asos, Black Buckle Belt Pants – PLT, Snake Print Boots – Missguided, Faux Suede Beige Tote Bag – PLT
For this first outfit, I wanted to ease you in to the western trend.
This look incorporates some western pieces in simple cuts and neutral tones, perfect for blending a little bit of the trend into a classic outfit.
For this western-inspired look, I paired this white blouse with western pockets with black buckle belt pants and snake print cowboy boots. For the final touch, I added this beige faux suede tote bag with small belt buckles.
I love this outfit as a class-to-nighttime transition look: The flowy white shirt and leather pants are so chic, yet they can totally work in a casual setting too.
Outfit 2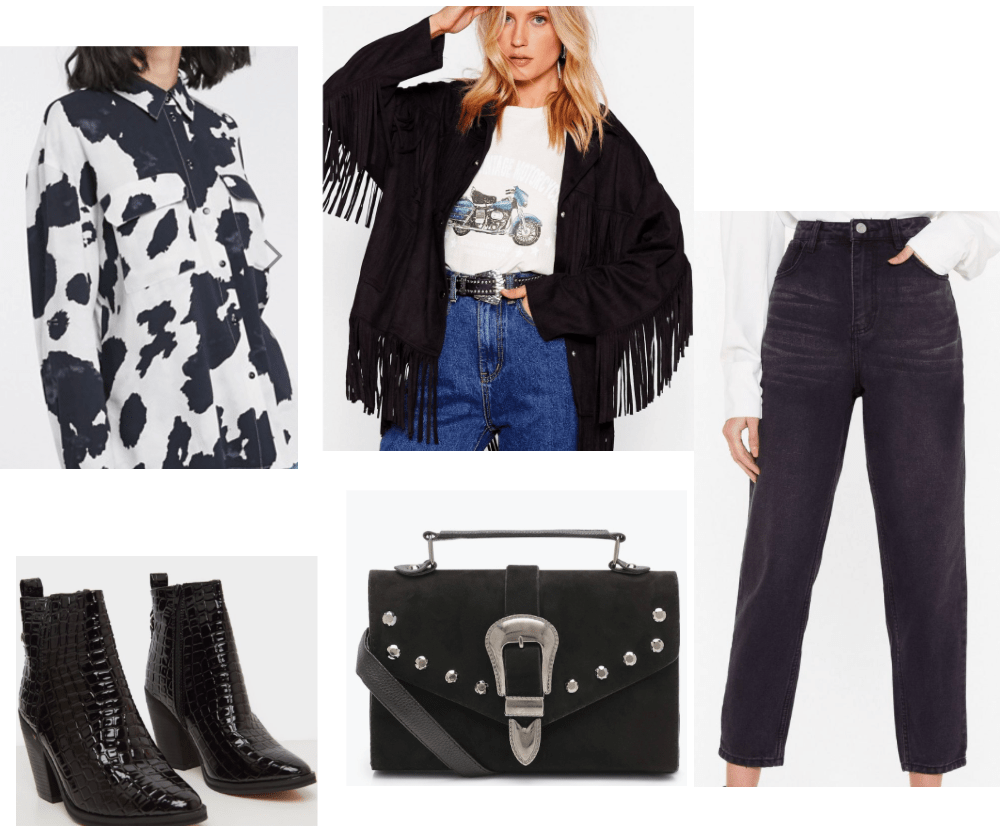 Products: Cow Print Shirt – Asos, Faux Croc Black Ankle Western Boots – PLT, Black Faux Fringe Jacket – Nasty Gal, Black High Waisted Cropped Jeans – Nasty Gal, Western Buckle Cross Body Bag – Boohoo
Okay, time to take the training wheels off. In this look, we're trying a lot more of the trend. In fact, this look one combines most of the western trends we're seeing in stores right now!
The key to looking cool, not crazy, when wearing so many trends at once, is to stick to a neutral palette. Here, I went with a simple black and white color scheme.
To get this look, mix a cow printed shirt with black high waisted cropped jeans, a black faux fringe jacket, black croc ankle boots, and a black buckle crossbody bag. You couldn't be more western if you tried!
If you're not sure about going for a full on western look, some of the pieces in this outfit could also be worn individually to add a touch of western to your wardrobe in small doses.
Outfit 3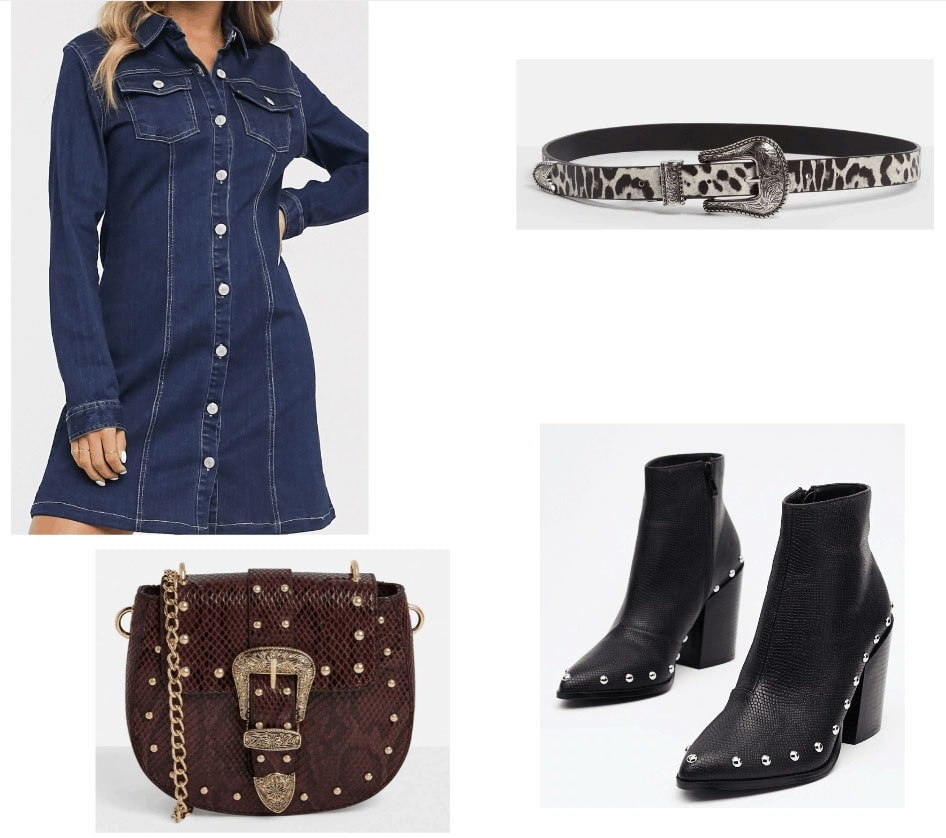 Products: Denim Dress – Asos, Leopard Print Belt – Missguided, Faux Leather Ankle Boots – Nasty Gal, Burgundy Belt Buckle Bag – Missguided
Denim is a huge part of the western aesthetic, and so I couldn't talk about the western trend without including a denim dress!
For this outfit, I paired our denim dress with a leopard print belt, faux leather pointy ankle boots, and a burgundy belt buckle bag. Simple and fun.
This is a great outfit for a college party or an evening with friends, but it can also be dressed down for classes by swapping the boots for a pair of Converse or Vans sneakers.
What do you think of the western trend?
What's your favorite outfit of the bunch? Would you dare to go all out with this trend, or do you prefer it in small doses? If so, which piece is your pick? Let us know in the comments section.