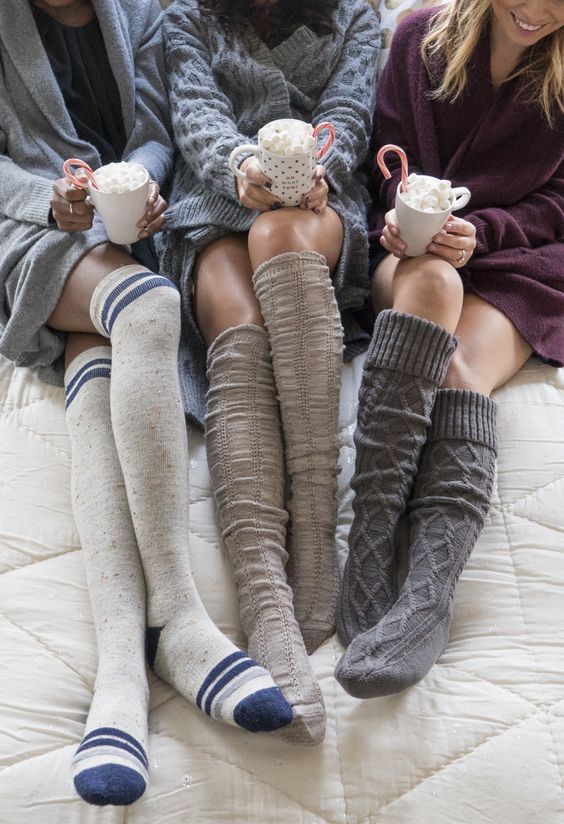 Wondering what to wear for Thanksgiving get-togethers? Look no further! Whether you are spending your Thanksgiving break with your family or at a Friends-giving or alone binge-watching movies, this guide will help you stay stylish and comfy while you relax and eat copious amounts of food!
Go with the Flow – $91.99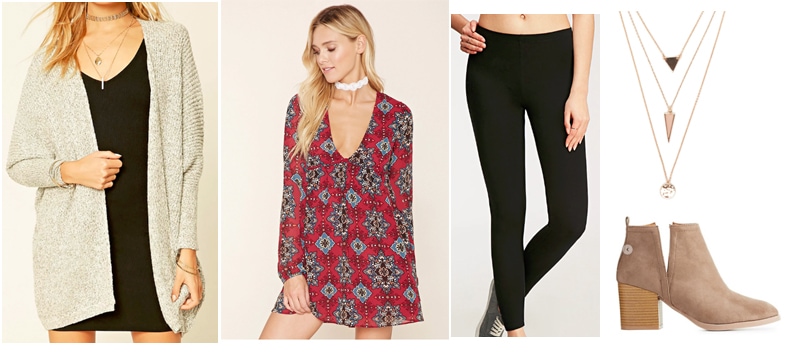 Products: Cardigan | Tunic | Leggings | Necklace | Boots
The first outfit is perfect for a family gathering or for dancing around alone in your room! (Hey, we do it too!)
Here, we're styling this rich burgundy tunic (okay, it's technically a super-short dress) with simple black leggings. Wear a cozy knit cardigan loosely around your shoulders for some added warmth. Then slip on these taupe suede booties and this layered necklace that will complement the v-neck in the tunic.
This outfit will be super comfortable and especially forgiving if you decide to eat an extra helping of dessert!
Dress for Comfort – $81.95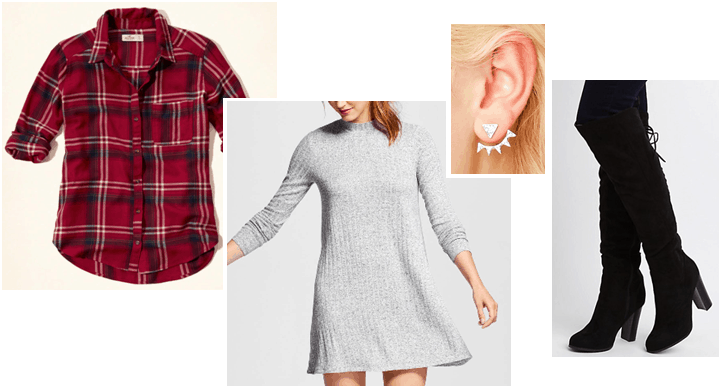 Products: Flannel | Dress | Earrings | Boots
This outfit incorporates ALL the fall trends in one outfit and is ideal for hanging out with friends over break!
This swing dress is stretchy and comfortable with an on-trend mock neck that won't tickle your throat. Tie your favorite flannel shirt around your waist to add shape and a pop of color. Then wear these over-the-knee boots (which are having a HUGE moment in fashion this year) to keep your legs warm with some optional stockings for colder days. Finally, geometric ear cuffs are the perfect accessory for this simple, but sharp outfit.
Have a Peasant Time – $99.79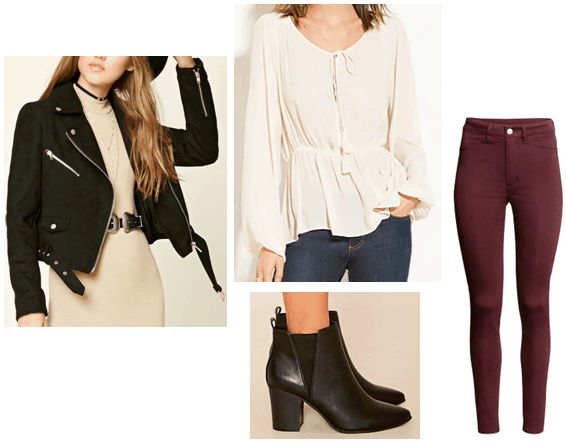 Products: Jacket | Top | Pants | Boots
Here's some fall outfit inspiration for a fun night with the girls! Featuring this silky peasant top, this look is breezy yet put-together. Wear these skinnies in maroon, one of the best fall hues, with some sharp black leather booties. Grab a suede moto jacket to keep warm during the night, and you'll be ready to have a great time!
What are your plans for Thanksgiving? Do you have a weakness for indulgent sweets or fall foods?
Let me know in the comments below!