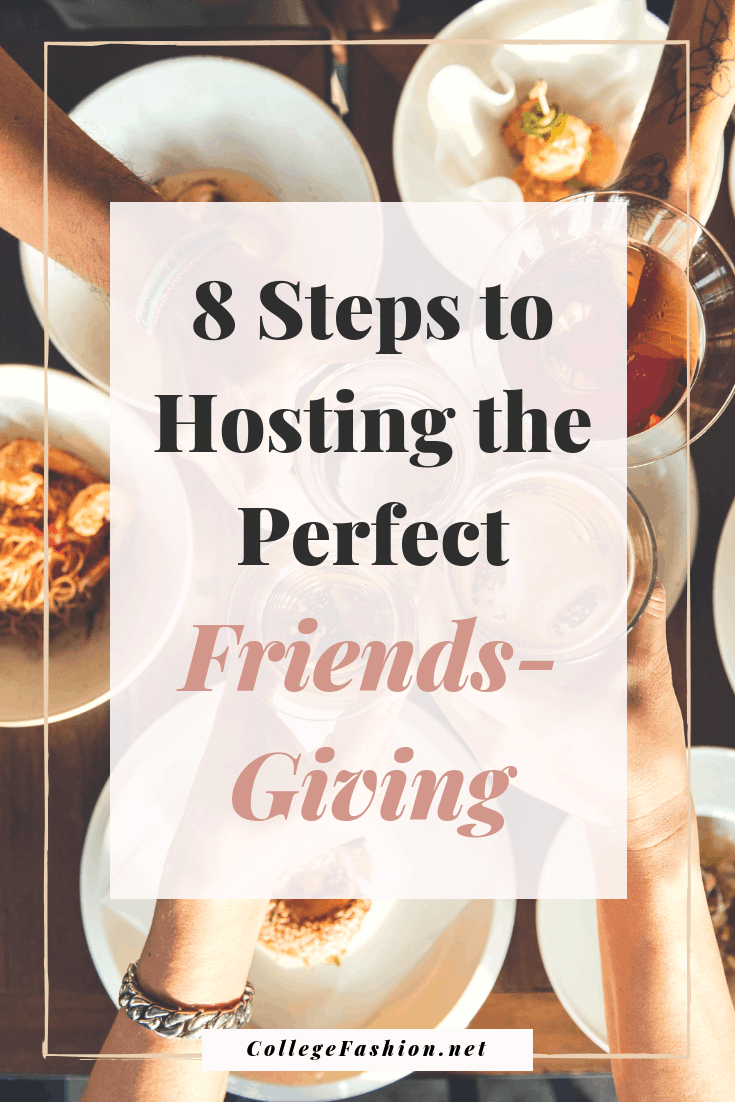 With the holiday season coming up, it's time to think about embracing old traditions and starting some new ones for yourself and your friends. In several weeks, you will gather around the dining table with your family and celebrate gratitude for one another while stuffing your bellies with delicious food. But while Thanksgiving with family is awesome, there's a new tradition that's taking over college campuses: celebrating Friendsgiving.
Friendsgiving is exactly what it sounds like: Thanksgiving with your friends! It's often held on a day other than Thanksgiving, but can be the main event for those who don't have a family dinner to attend the day of. (Timing is really up to you!)
To host the perfect Friendsgiving, you can either embrace a traditional dinner style held during the afternoon or a party style held in the evening. Either way, your Friendsgiving will be a crowd pleaser with your close friends.
Never hosted Friendsgiving before? Learn from someone who has! Here are my top eight tips for a killer Friendsgiving celebration:
Top 8 Tips for Friendsgiving Success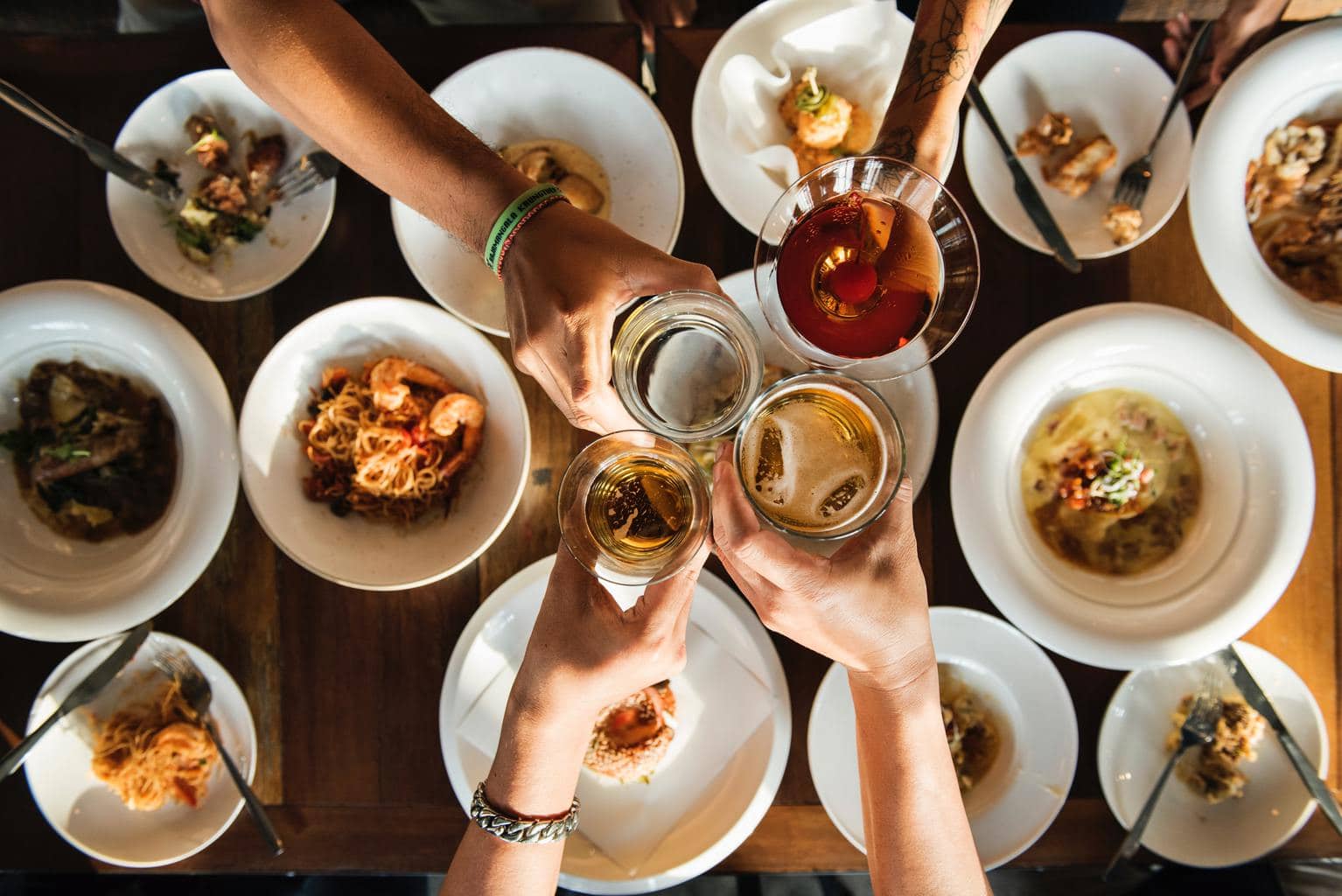 1. Pick a location with a BIG table and kitchen
Whether you have five friends or 15, choosing the perfect location is crucial. Make sure you have plenty of room for all guests and the food of course. This is pretty non-negotiable and should be the first step of your planning. If no one has an available house (and it's warm enough where you live), one idea is to go to an outdoor park and turn Friendsgiving into a potluck picnic (make sure to bring some blankets to bundle up!).
2. Send out some form of invitation
If you are heading down the more traditional Thanksgiving route, mail out invitations on a holiday themed card or send out an E-vite to all of your besties. For the less traditional event, make a group text or Facebook group with all of your friends to get the word out.
3. Pick out your best Friendsgiving outfit
The holidays are all about spending time with loved ones while dressing warm and cute, and the perfect Friendsgiving outfit combines all of these things into one. Pull out the fuzzy sweaters and tights for those friend group photos. For bonus points, organize a theme with your friends so that you have a consistent color palette in photos. Try wearing warm fall colors or jewel tones!
4. Make your house/apartment festive with decor
Who says you can't go all out for Thanksgiving? Take a trip to Michael's and scout out festive decorations to place on your dining table and around the kitchen. Your friends will love them! For more on this subject, see our post on choosing the perfect Friendsgiving decorations.
5. Pick out a perfect playlist to get the holiday vibes going
Maybe there aren't really Thanksgiving songs the way there are for Xmas, but you can still put together a fall-themed playlist. Add some chill Indie hits or stick with pop music that everyone will know. Regardless of the type of music, keep the volume low so that you can have great conversations!
6. Make lasting memories with your besties
Friendsgiving is an event where you can truly express to your friends how much they mean to you. So be sure to tell your friends how you feel. And put in the extra effort to make some memories and create new inside jokes that will last for many more future Friendsgivings. Be sure to take pictures so you can reminisce in the years to come!
7. Organize a clean-up crew
Unfortunately, your delicious feast will come to an end at some point, and then it will be time to clean up. Divide and conquer amongst your friends so that cleanup is a quick and easy process. Make sure to wrap up all the leftovers and send some home with each guest!
8. Schedule next year's Friendsgiving
Even though Friendsgiving may be over for this year, you can start planning out next year's event to make it bigger and better. Maybe next year you will do an entirely vegetarian Thanksgiving or tackle this list of ultra-impressive Thanksgiving recipes. The ideas are endless!
Have you hosted Friendsgiving before?
If so, how did it go? Any tips for your fellow CF readers? Comment below your ideas on how to make Friendsgiving the best friend group event yet!