This post will show you what to pack for Thanksgiving break, with a capsule wardrobe and packing tips.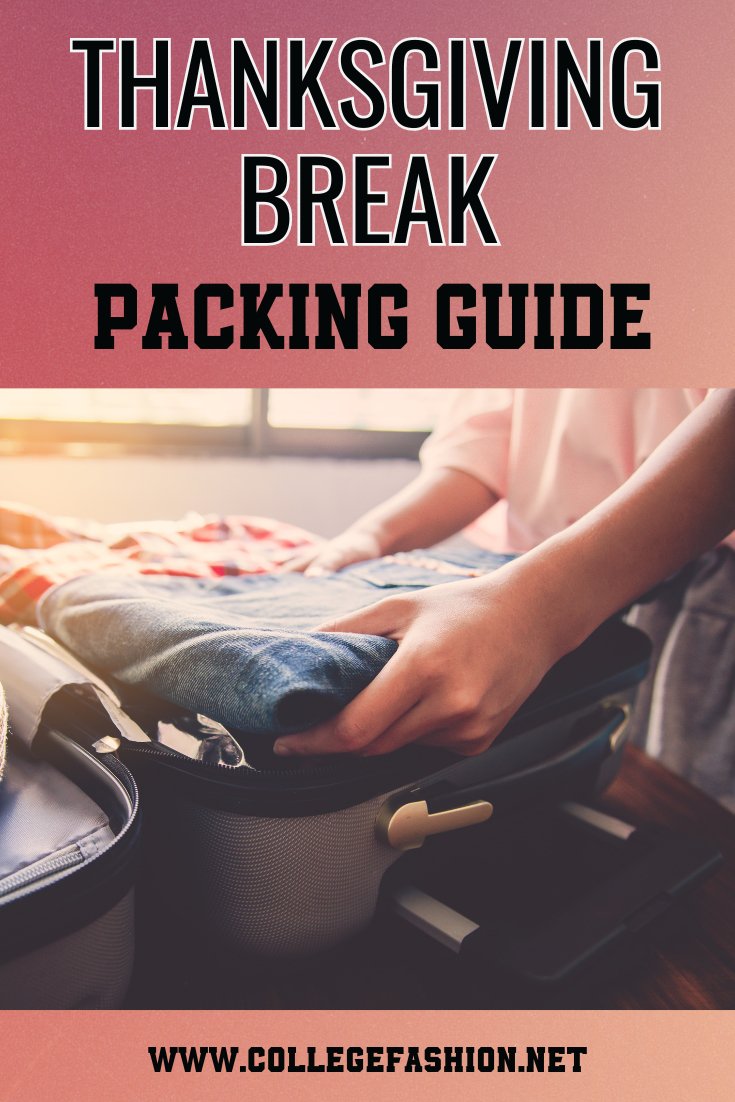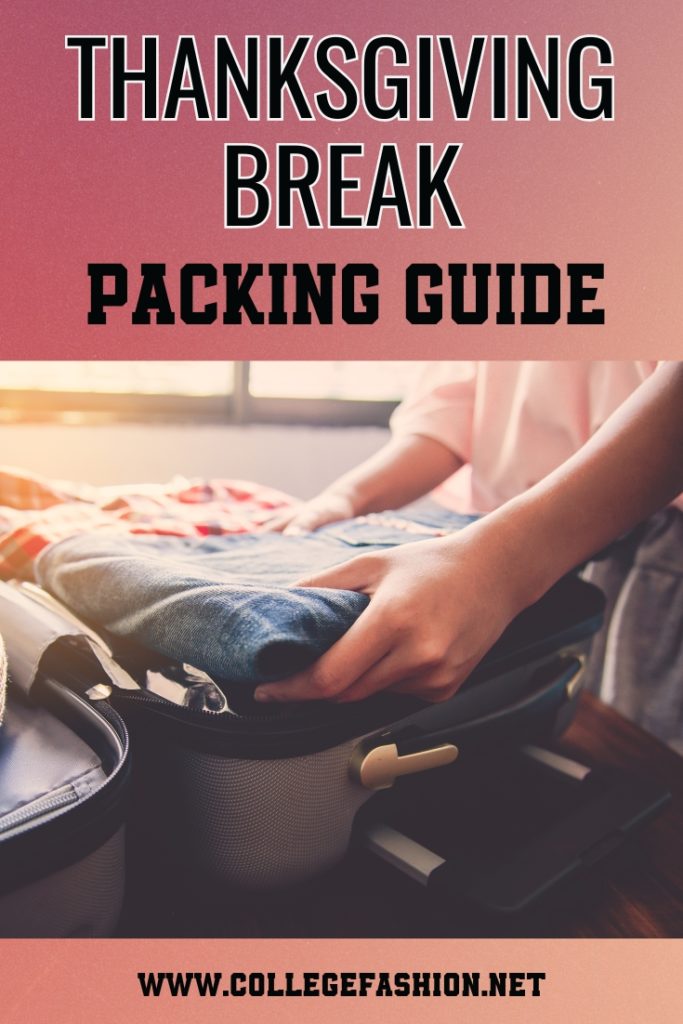 Believe it or not, Thanksgiving is just around the corner! And with that comes Thanksgiving break, which can be a chance to spend time with family and friends, eat yummy food, and enjoy some downtime before Finals.
For those of you who are leaving campus and heading home this upcoming holiday, packing is probably the last thing on your mind when you're already juggling classes and a social life. That's why we are helping you simplify things with this comprehensive Thanksgiving break packing list and guide, which will make packing a breeze.
A packing list can save you from over-packing and also ensure that you don't forget anything important on campus. Even if you'll be gone for just a few days, you probably wouldn't want to be without any of your must-haves, and you'll also want to be prepared for any activities you have planned around turkey time.
Read on for our top packing tips on how to pack a Thanksgiving capsule wardrobe that is stylish yet efficient, plus what to wear when traveling so that your break will be as stress-free as can be.
Related reading: 20 Cute and Cozy Thanksgiving Dinner Outfits
Packing Tips
Stick to a one-color palette. By packing pieces that are in the same color family, you will be able to mix and match them, giving you more outfit combinations with fewer items. It's a win-win!
Check your destination's weather forecast. Before packing your bags, be sure to check the weather forecast; it may be unseasonably warm (or cold), and this way, you will be prepared.
Talk to your family (or whoever you will be spending break with) about plans. While this may seem obvious, it can be easy to get caught up in college life and forget to check in before leaving for break! It's always a good idea to ask if anything specific has been planned, like a hike, a special dinner or get-together, or even a Turkey Trot — this way, you can pack accordingly.
Choose versatile and layer-able pieces. To avoid over-packing, you should pack clothing items that can be styled in multiple ways and layered for different looks. It's all about versatility!
Thanksgiving Capsule Wardrobe
The best way to save space and pack efficiently is by packing a capsule wardrobe. This means sticking to a few items that can be worn interchangeably to give you different outfit options.
Here's what you'll need for Thanksgiving break:
1-2 Jackets/Coats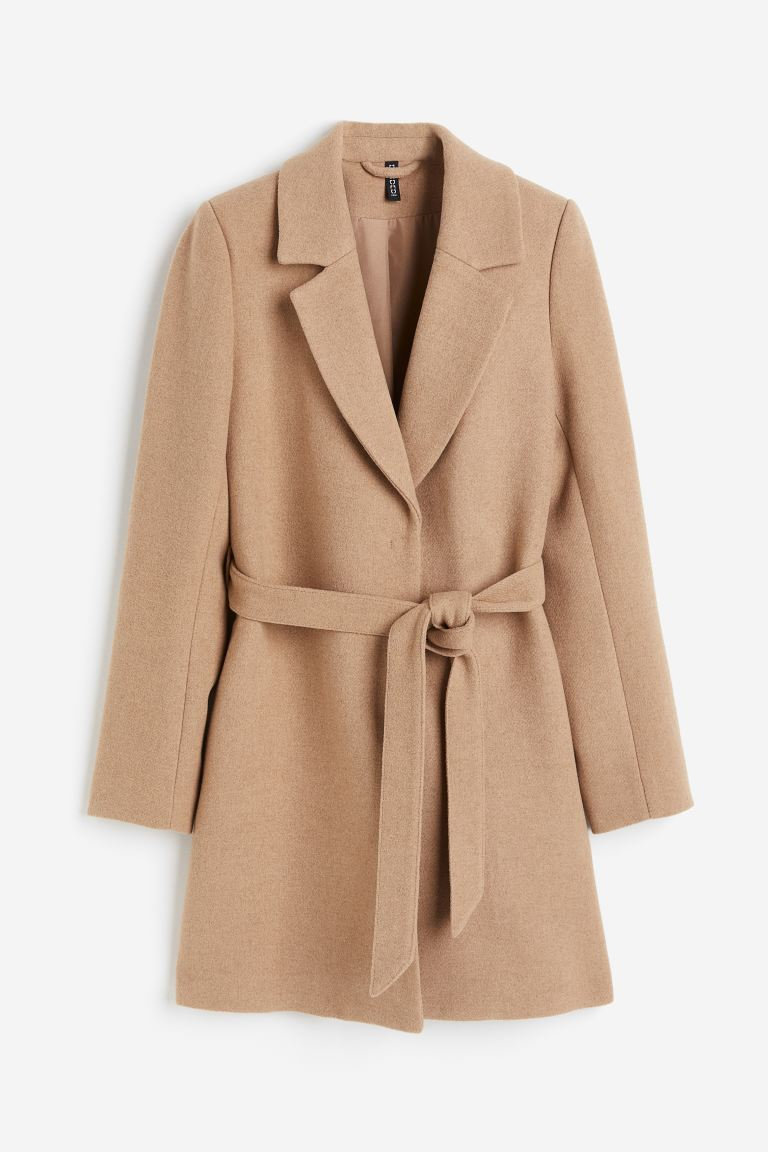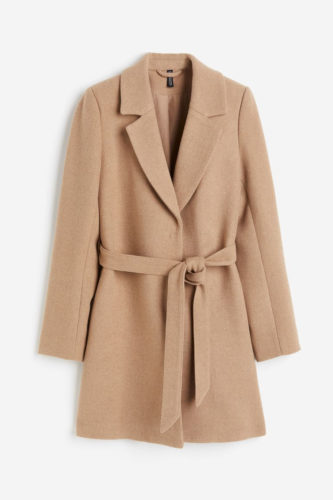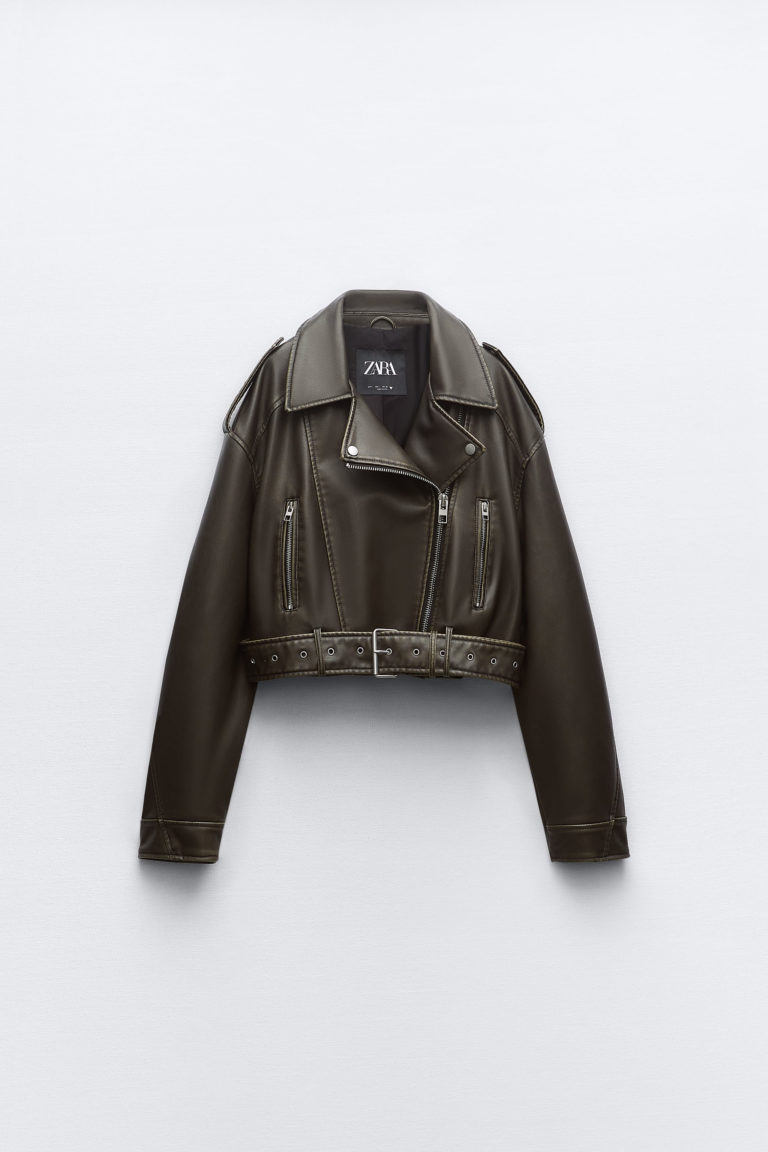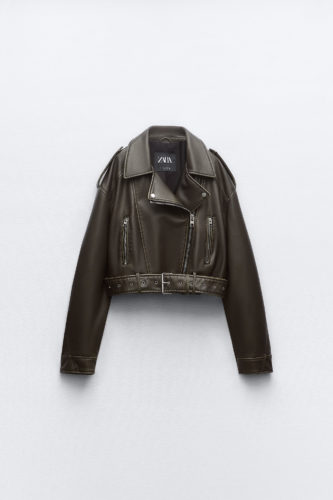 Outerwear is going to be dependent on your Thanksgiving break destination: if you're headed somewhere warm, you may not need anything but a light jacket and/or a sweater.
In general, though, I'd recommend bringing one medium or lightweight coat with a dressy vibe, like a tie belt coat that has a long or mid-length in a neutral color, and one short jacket that has a more laid-back vibe. A faux leather moto jacket is a great option that you can wear during the daytime with jeans and out at night if you hit the town.
Other good options include vests, aviator jackets, and sherpa/faux shearling jackets.
2-3 Sweaters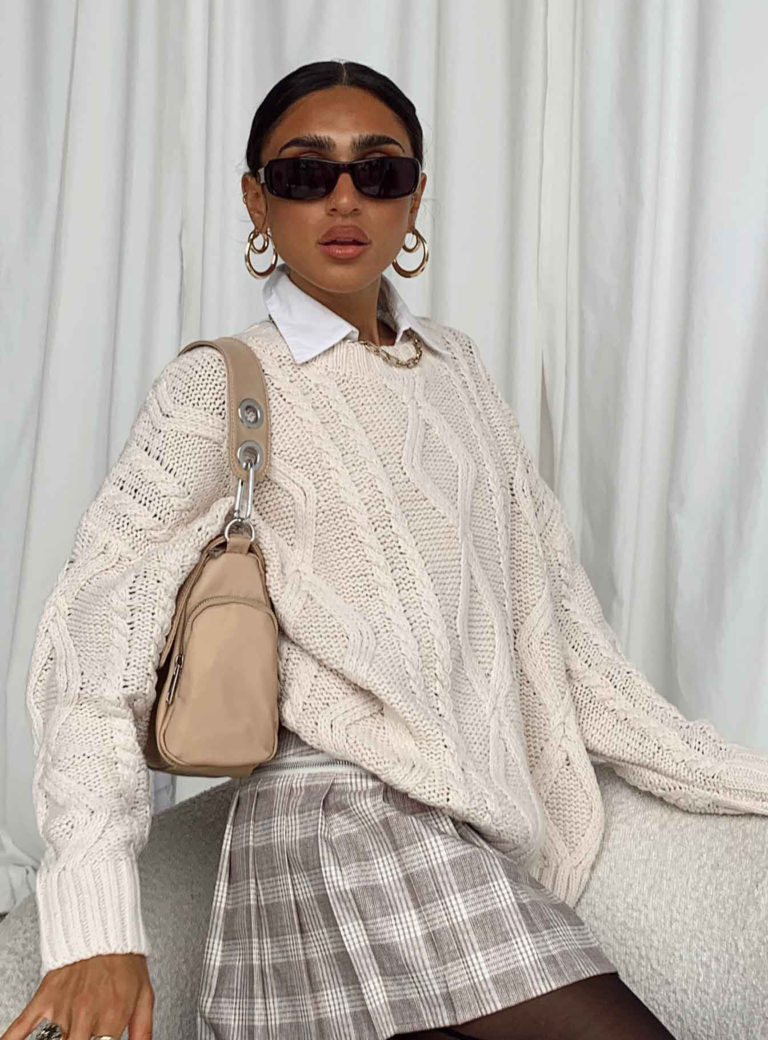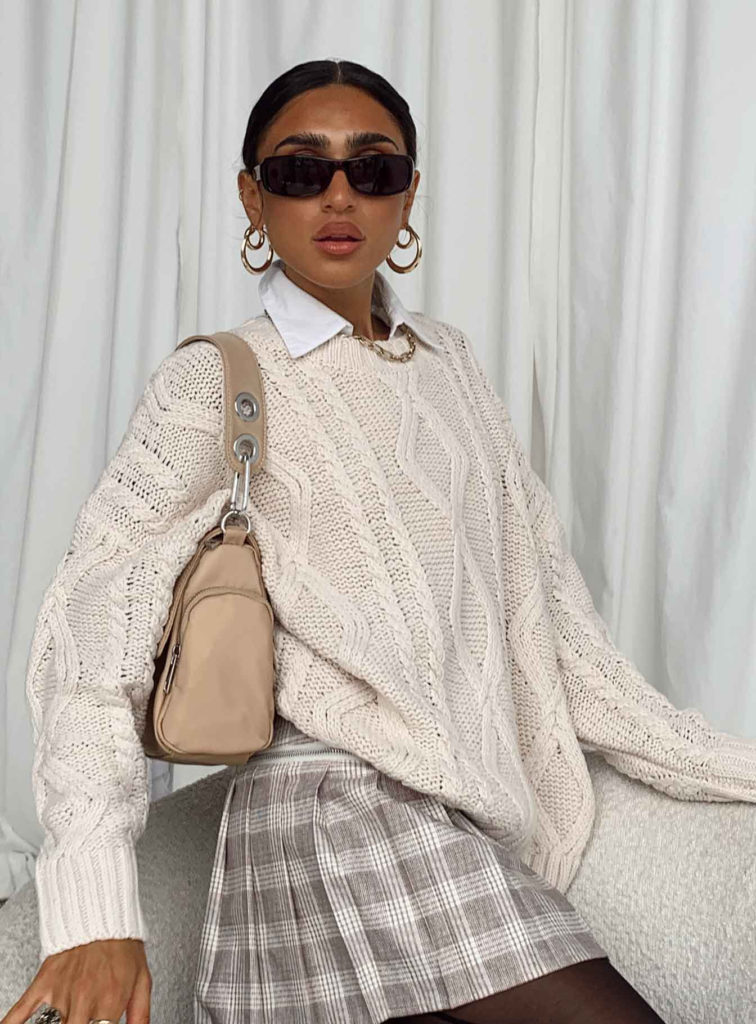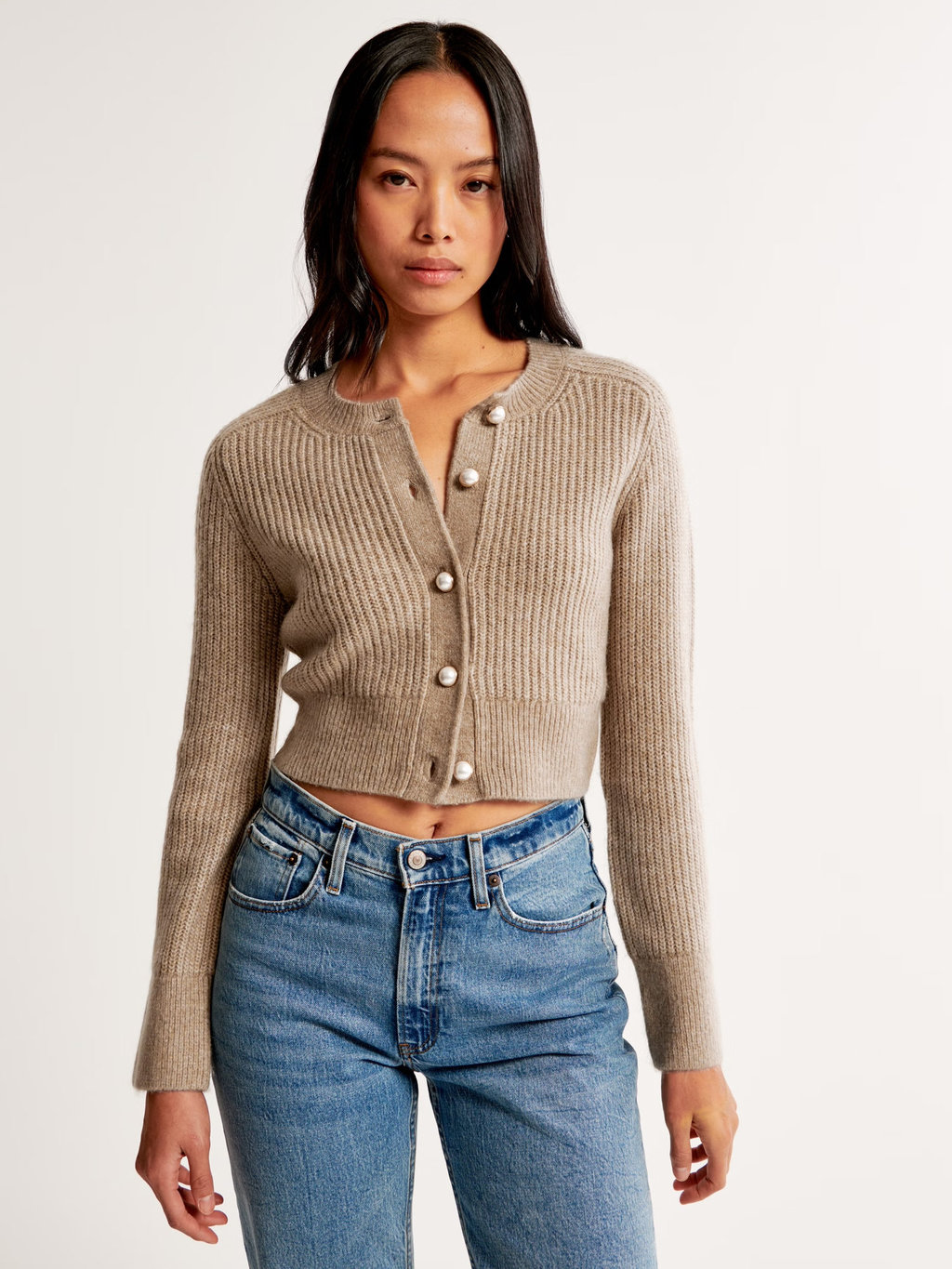 Sweater season is here! Unless you're headed somewhere with hot weather, you'll want to bring some cozy sweaters along — two or three, to be exact.
I suggest packing one sweater with an oversized fit, like this cute cable knit sweater, and one with a more fitted look, like this adorable cardigan with faux pearl buttons.
These are both neutral, which will allow you to mix and match them with the rest of the capsule Thanksgiving break wardrobe. As you'll see with the rest of the clothing picks, everything selected is in a neutral (beige/brown) color scheme so that they can styled together with each other interchangeably.
3-4 Tops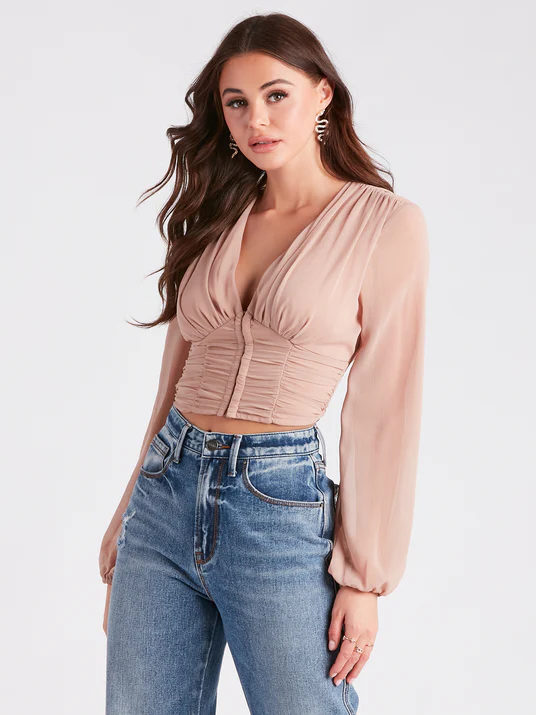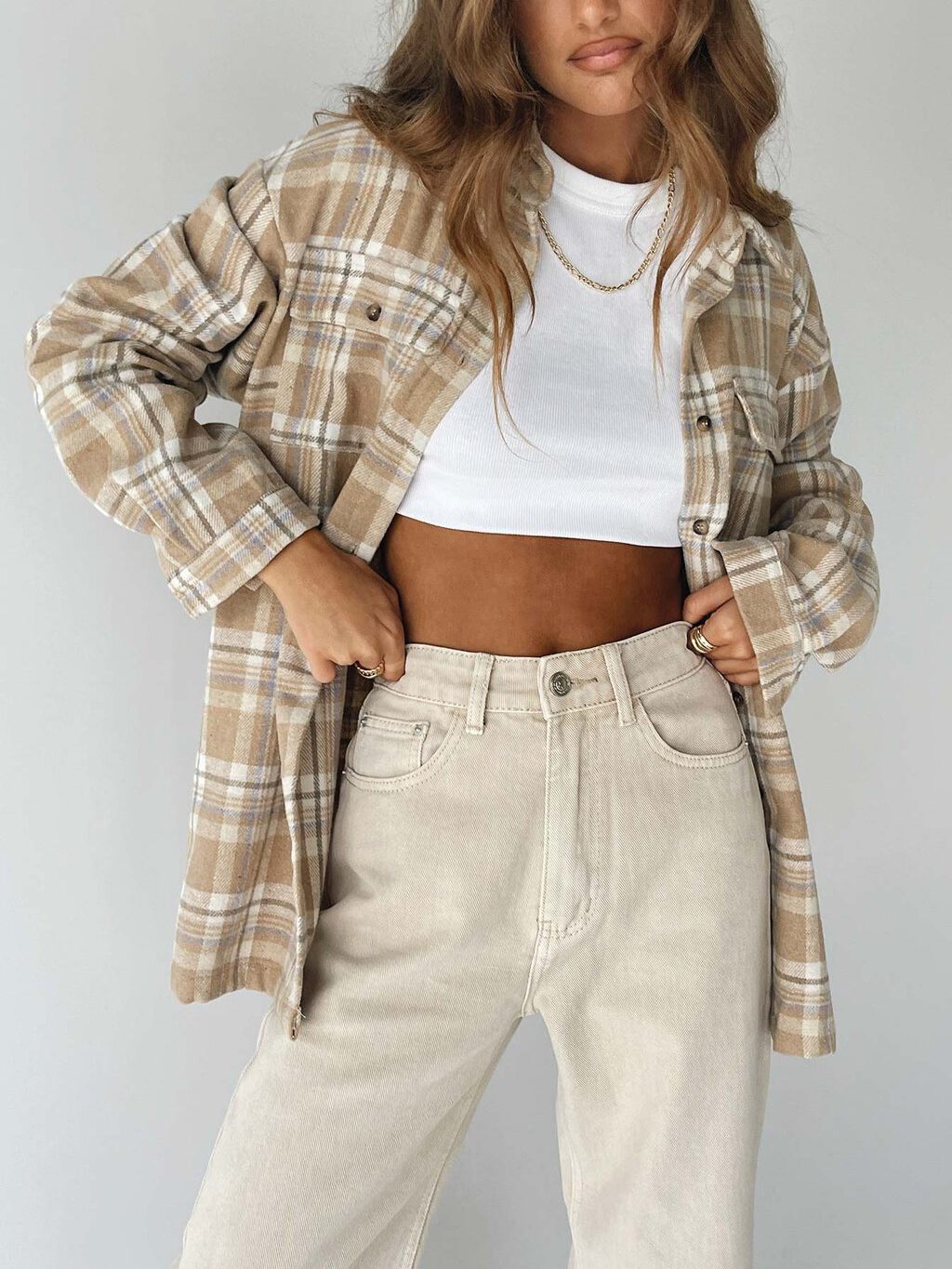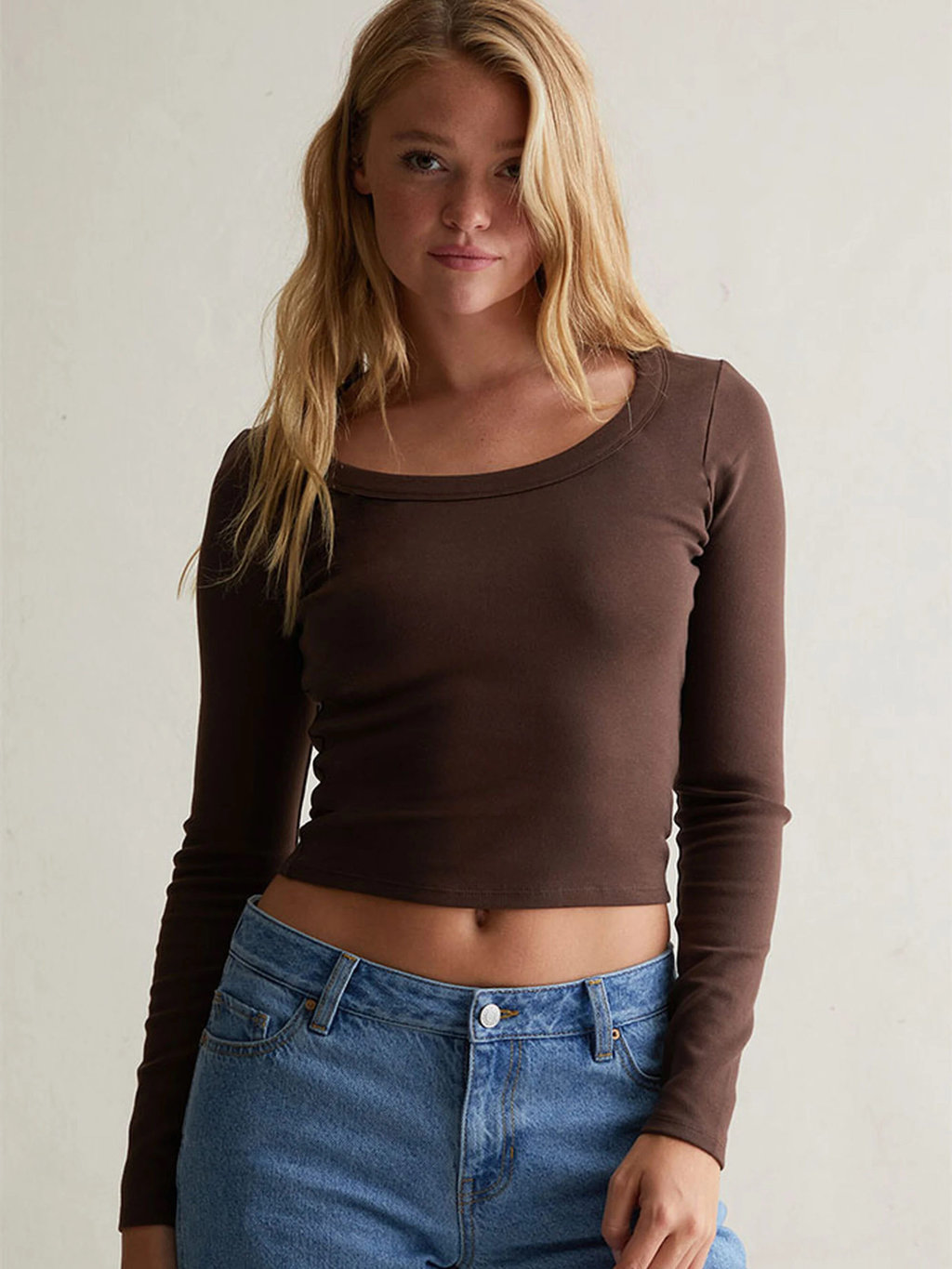 Tops are what you'll need the most, especially if you aren't planning on getting through much laundry over break. Three to four tops should cover all of your Thanksgiving break needs: bring a dressier blouse and/or bodysuit for any nighttime plans, a basic t-shirt and/or long-sleeve top that's super versatile, and a plaid flannel button-down shirt, which is a must in the fall.
You can never go wrong with a simple white T-shirt, either!
2-3 Bottoms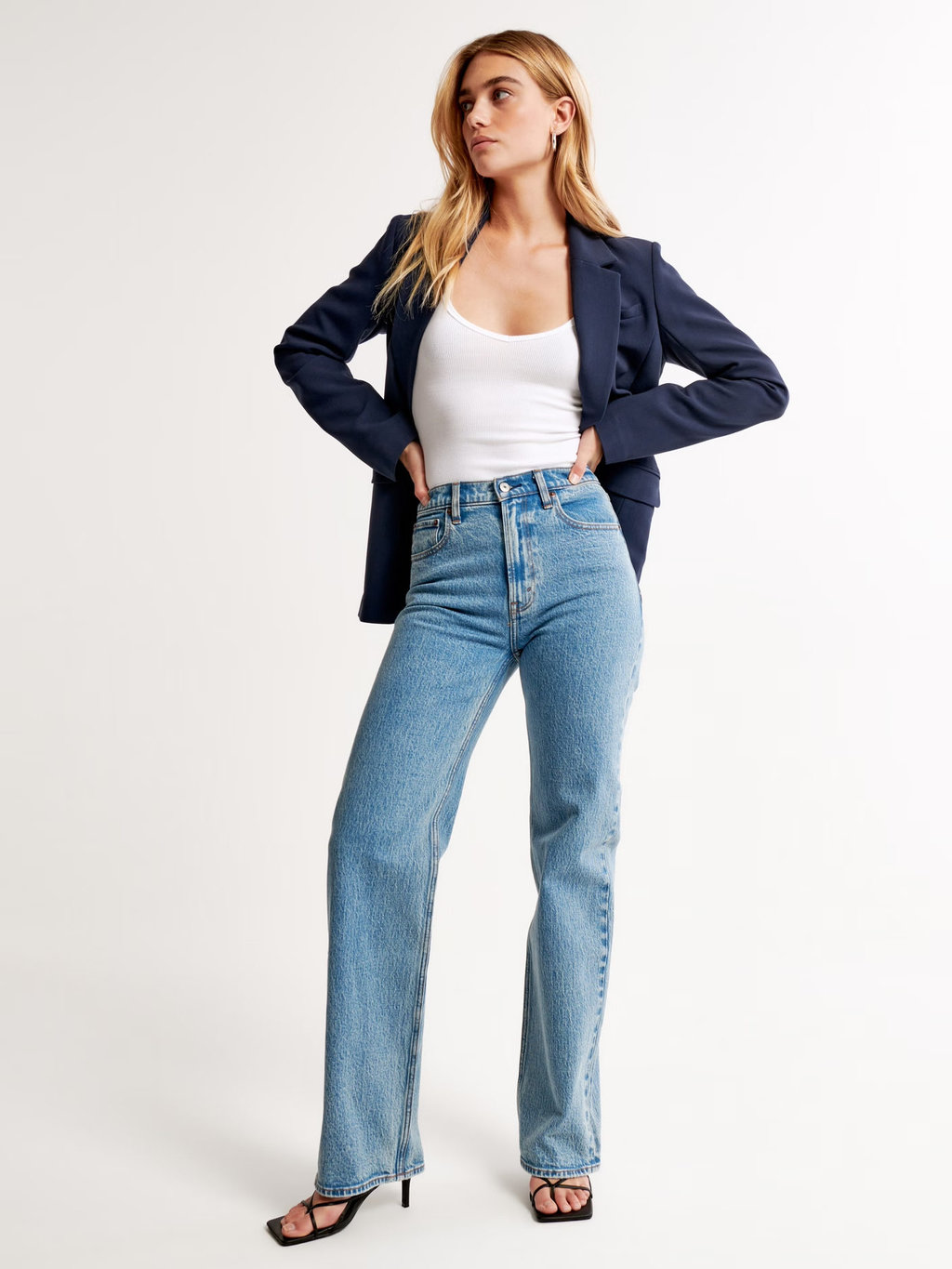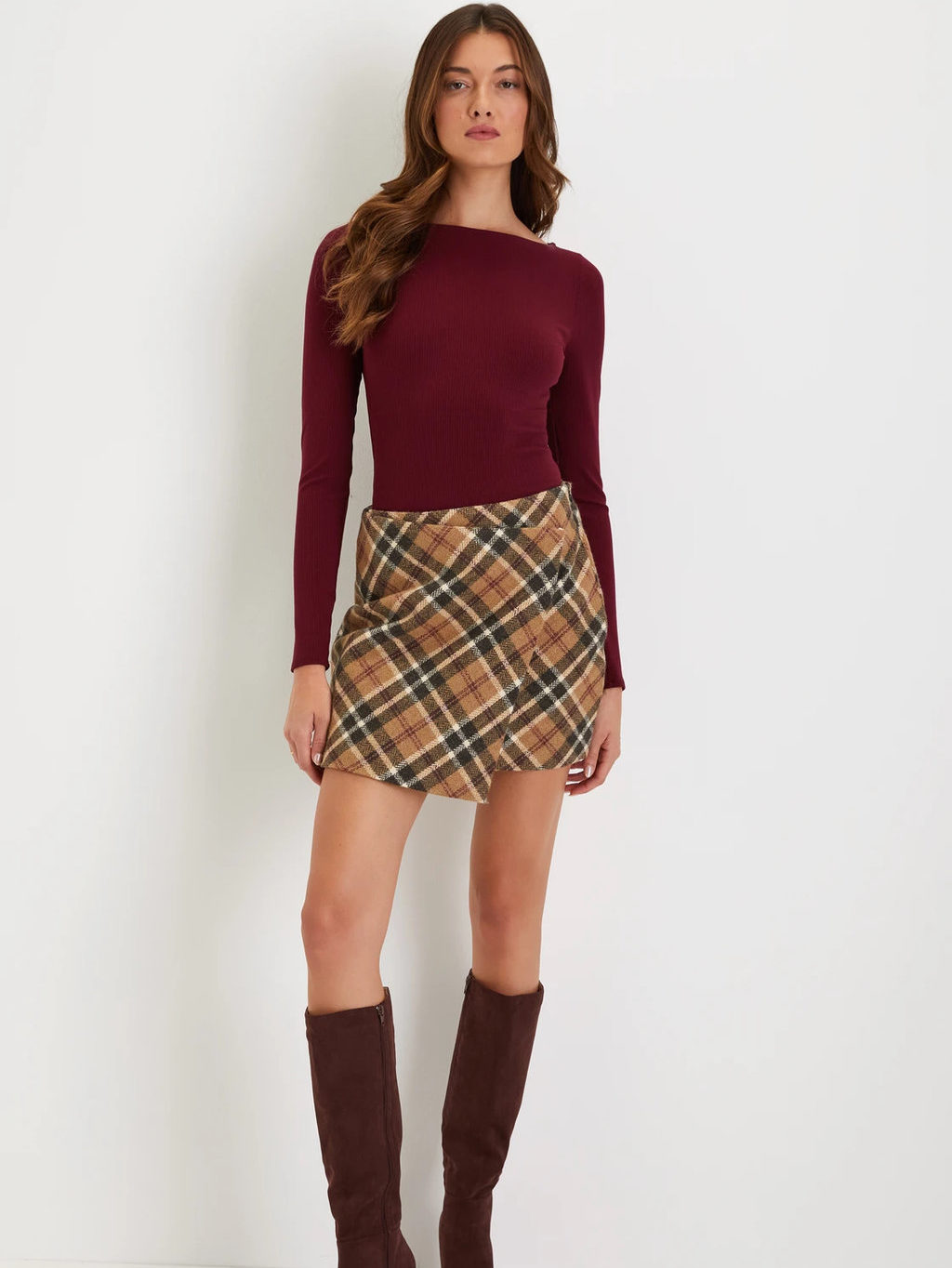 You won't need as many bottoms as tops and sweaters since these are easier to re-wear. Jeans are a non-negotiable, at least for me: pack a pair that is comfortable and can be dressed up or down (I'd suggest some without holes or rips since these are the most versatile).
Next, you'll want to pack a bottom that is dressier for Thanksgiving and/or Thanksgiving Eve: think a plaid mini skirt (a Thanksgiving outfit classic) or a cute dress.
Lastly, I'd always recommend bringing a pair of black leggings with you, which are a must-have, whether you're planning on doing any physical activities (hiking, Turkey Trots, etc.) or just lounging around.
Footwear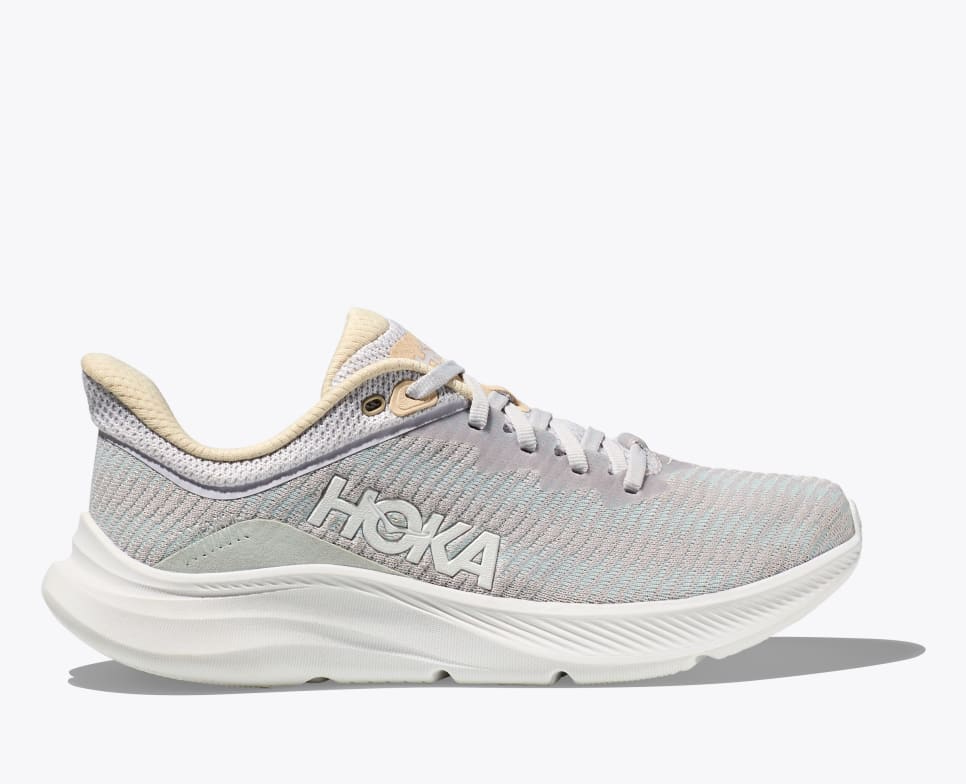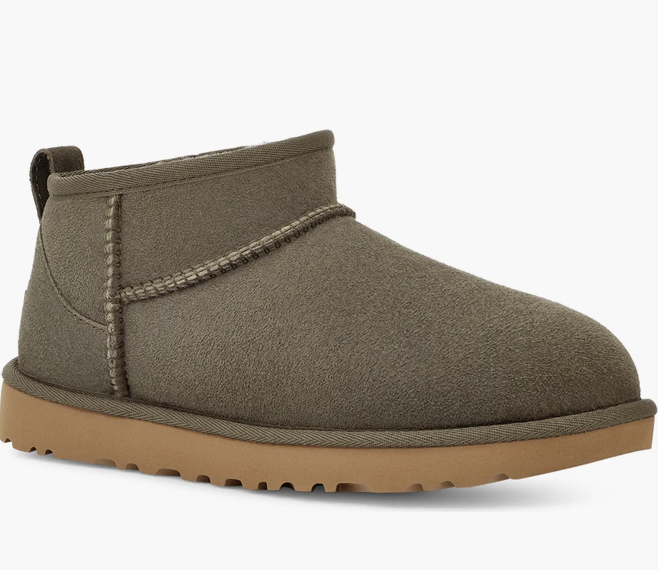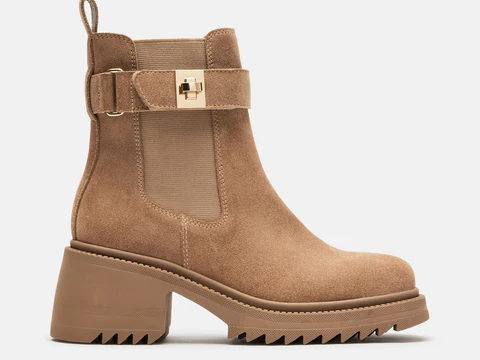 Three pairs of shoes should do the trick, especially since you'll be wearing one of them during your travels (more on that below).
There's something about Thanksgiving and the late autumn season that makes you want to get cozy, so some Ugg boots, slippers, or clogs are a good idea to have with you.
You'll also want to pack a pair of "nicer" shoes like ankle booties, knee-high boots, or over-the-knee boots to be able to wear on Thanksgiving (and on Thanksgiving Eve if you go out).
I won't travel anywhere without a pair of sneakers, be it athletic sneakers or a more casual pair like Nike Air Force 1s or Converse. Pick your pair based on the activities you'll be partaking in during break.
Accessories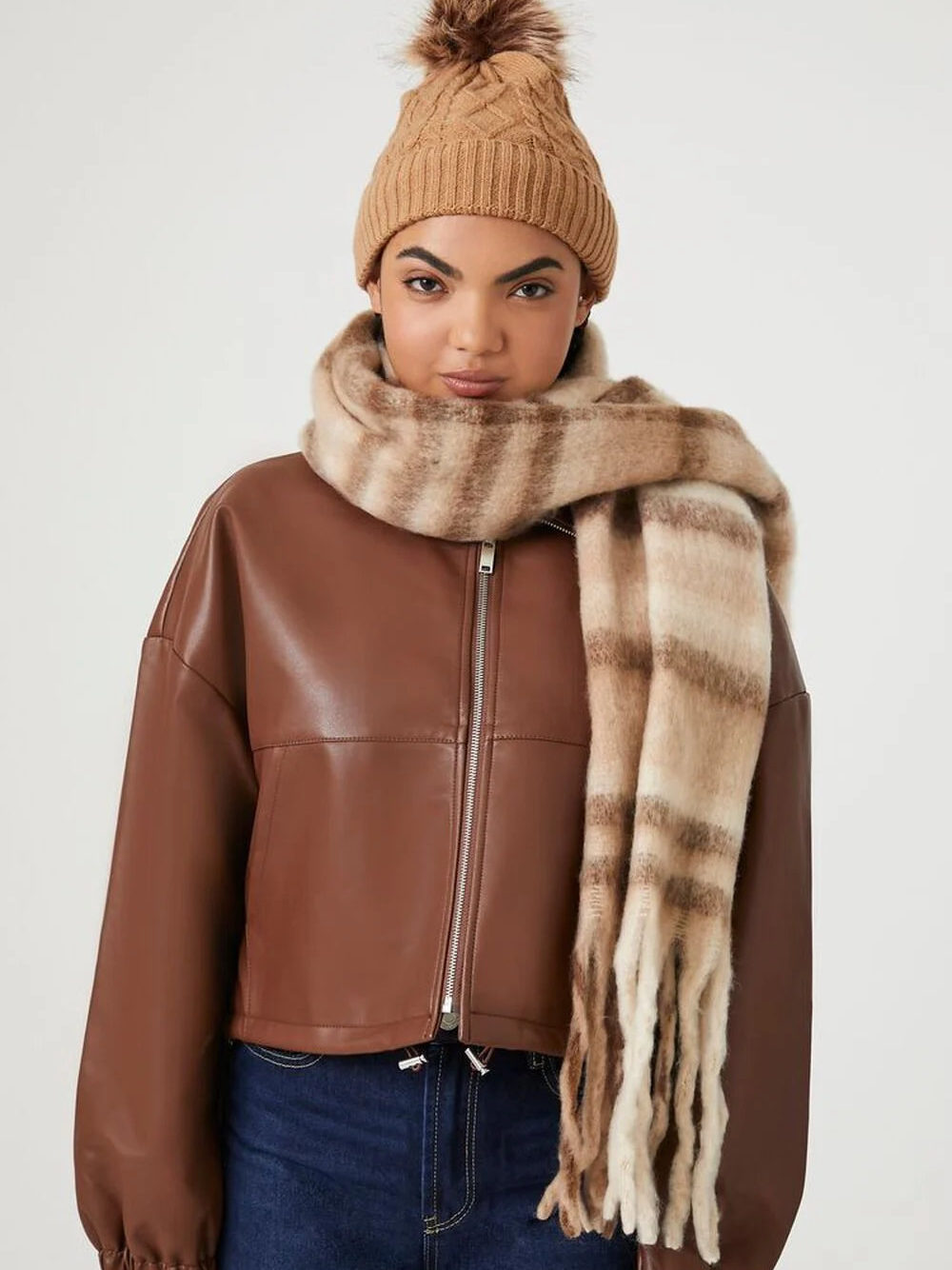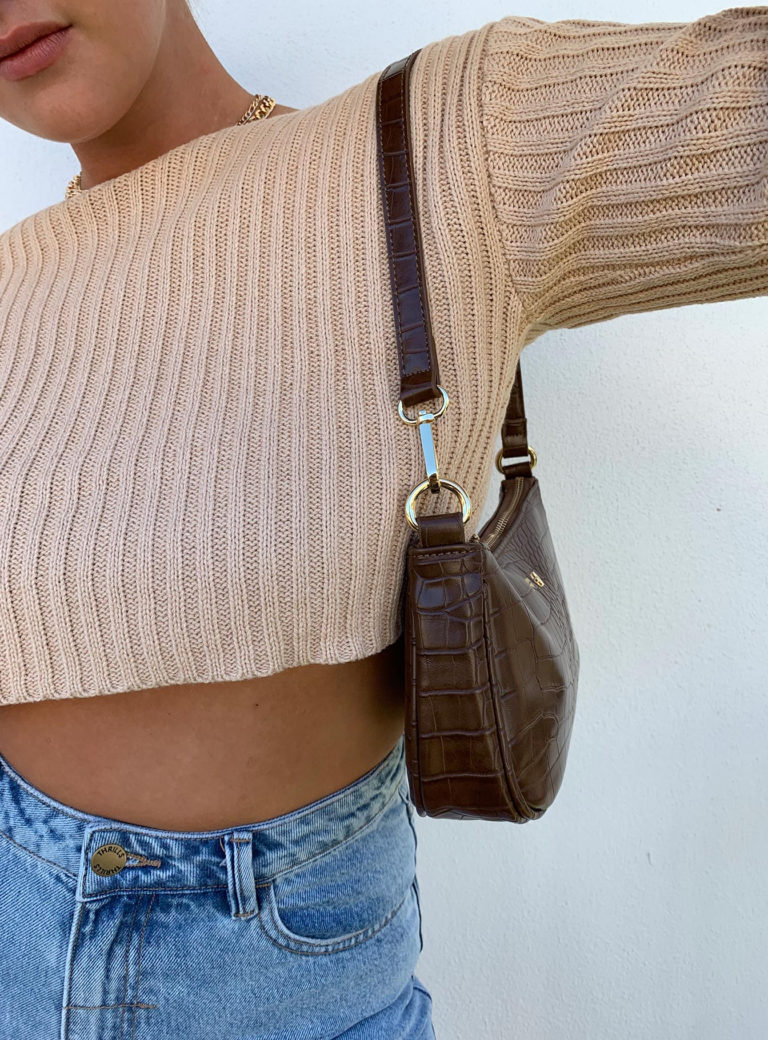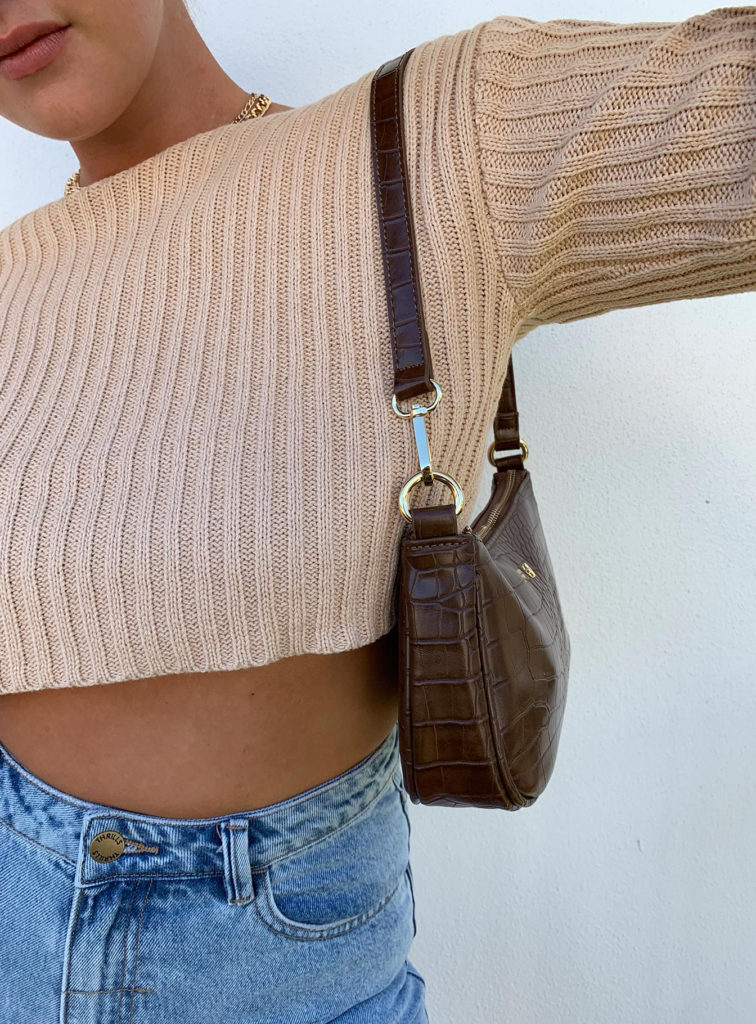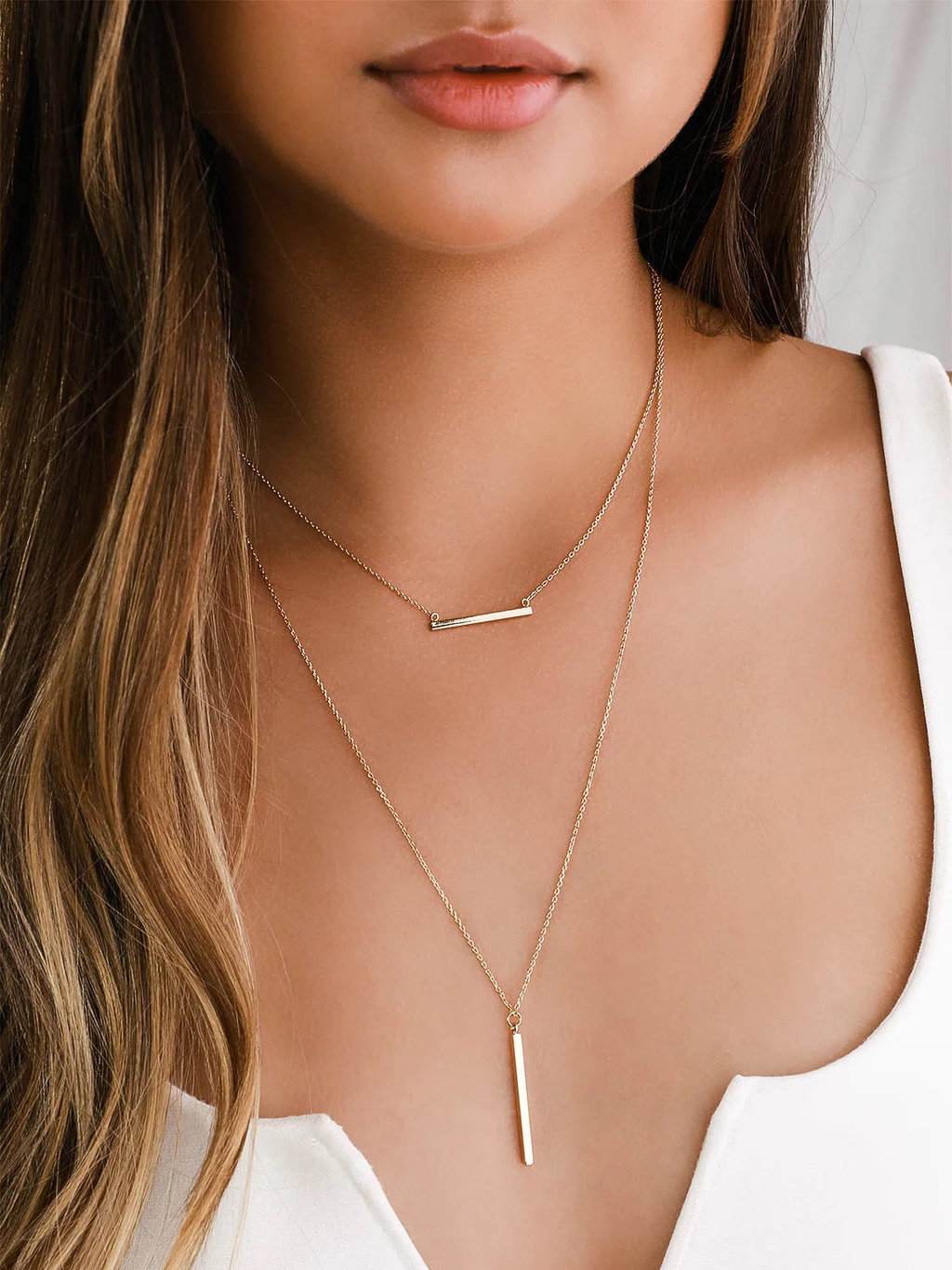 Keep accessories simple for this short trip. You may want to bring a warm, fuzzy scarf (bonus points for a plaid print, which is as seasonal as it gets) and some cute jewelry, which, luckily, takes up hardly any space.
As for bags, I'd bring one semi-dressy option, like this chocolate brown faux crocodile shoulder bag, which you can use day or night (including on Thanksgiving and TGE), plus one easy, casual option, like a belt bag (see below).
Make sure not to forget these other essential items:
Socks
Bras
Underwear
Tights (if desired)
Pajamas (if needed – you may already have some at home)
The Perfect Basic Travel Outfit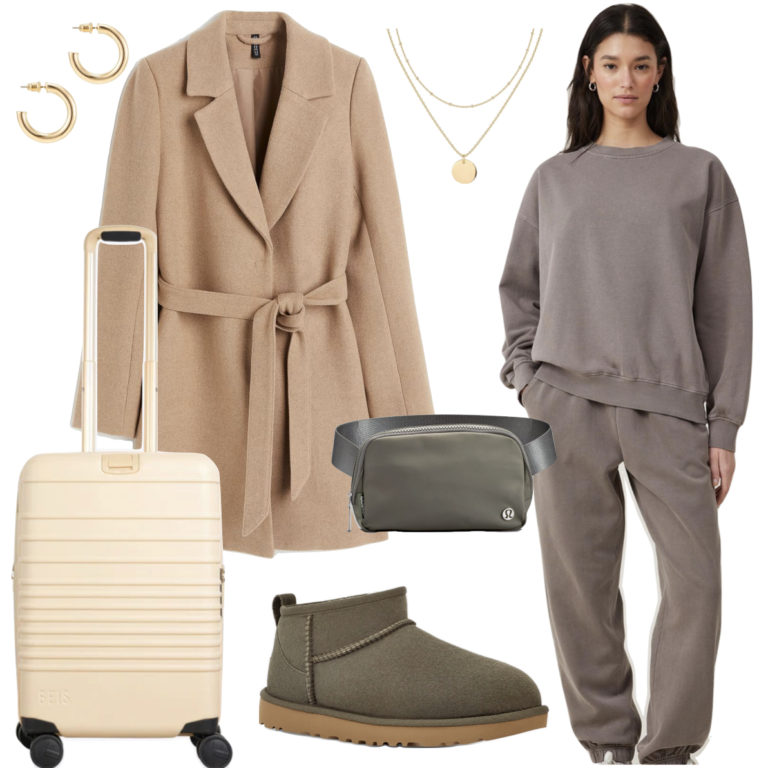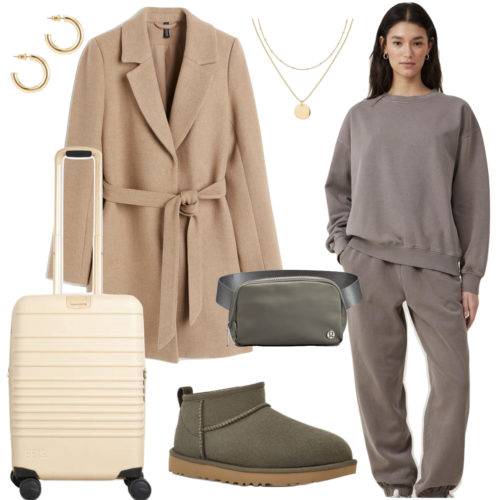 Products: Coat, Carry-On Suitcase, Earrings, Necklace, Sweatshirt, Sweatpants, Belt Bag, Boots
Looking for the perfect basic travel outfit? I've got you covered!
You may have noticed that I didn't include any sweatpants or sweatshirts in the travel capsule wardrobe above — that is because you should be wearing them during your travels! Not only will you be super comfy while traveling, but by wearing these bulkier pieces, you'll be saving space in your luggage.
I recommend wearing a matching sweat set: this crewneck sweatshirt and coordinating jogger sweatpants in a washed mocha color will make you look put-together while traveling but keep you ultra comfortable. Plus, they can be worn with other pieces packed in your suitcase during break (for example, wear the sweatshirt with leggings, and wear the sweatpants with a long-sleeve top and biker jacket).
Keep the cozy vibes going with slip-on shoes like Ugg boots, which no doubt you'll want to wear during Thanksgiving break but take up quite a bit of space in a suitcase. By wearing them during your travels, you won't have to worry about fitting them in your luggage, and they are easy to slip on and off at TSA or during a long car ride.
Another item that can take up a lot of space in a suitcase? A coat. But by wearing a sleek belted coat over your sweat set, you will not only save space in your luggage but elevate the sweats and make them look more polished. Add in some cute yet effortless jewelry like small, chunky gold hoops and a layered necklace for an even more elevated look.
I also recommend traveling with a belt bag (Lululemon's Everywhere bag is a great option) because you can strap it across your body to conveniently access essentials like your passport and/or I.D., wallet, and phone, but later can throw it into your weekender or backpack when boarding a plane (since you're only allowed two bags). This will also be nice to use at home when you go grab coffee or run errands.
Packing Essentials
Your packing list isn't complete without these essentials, so be sure to add these to your packing list!
Luggage & Packing Essentials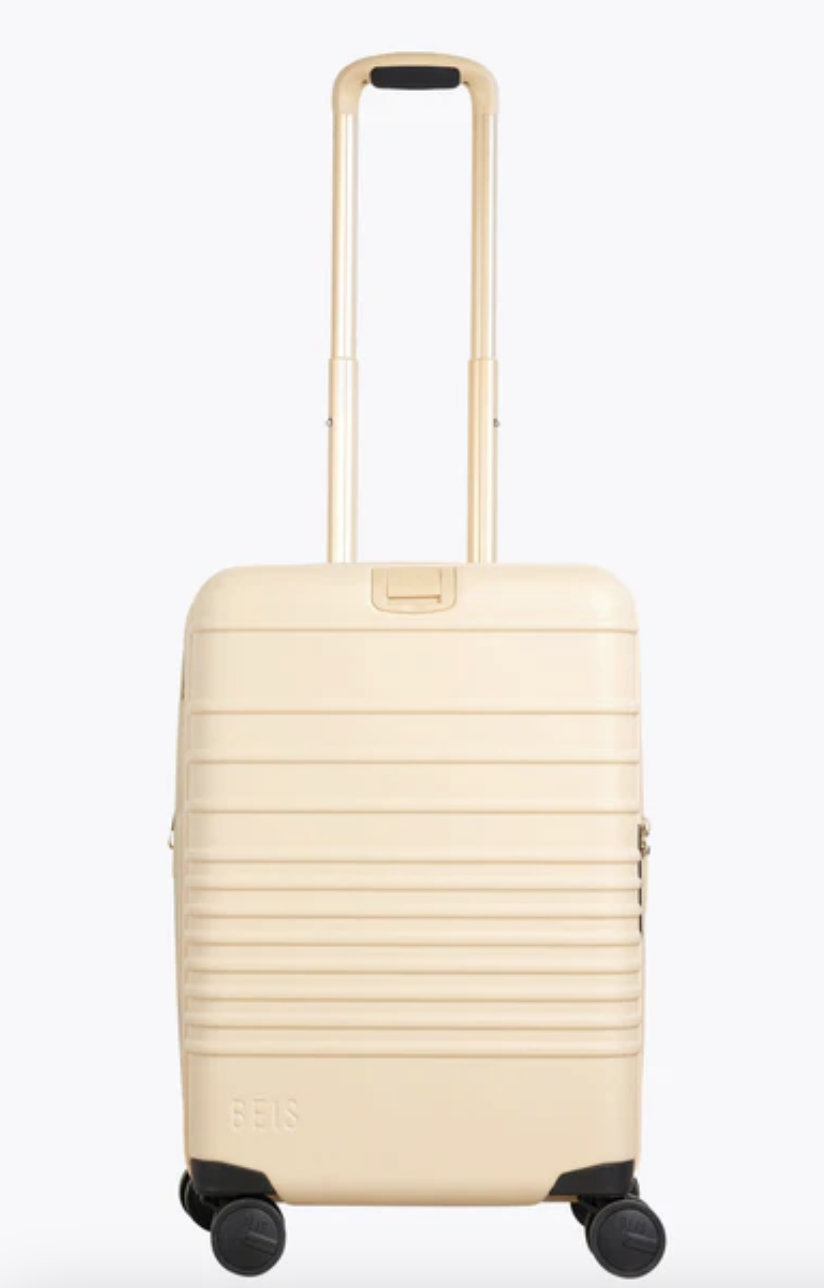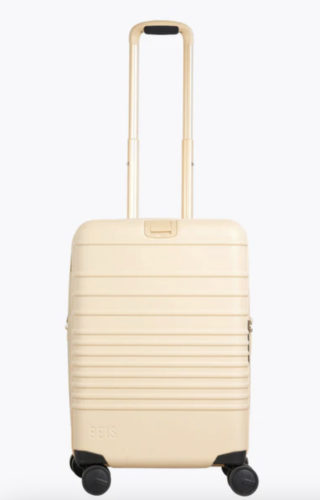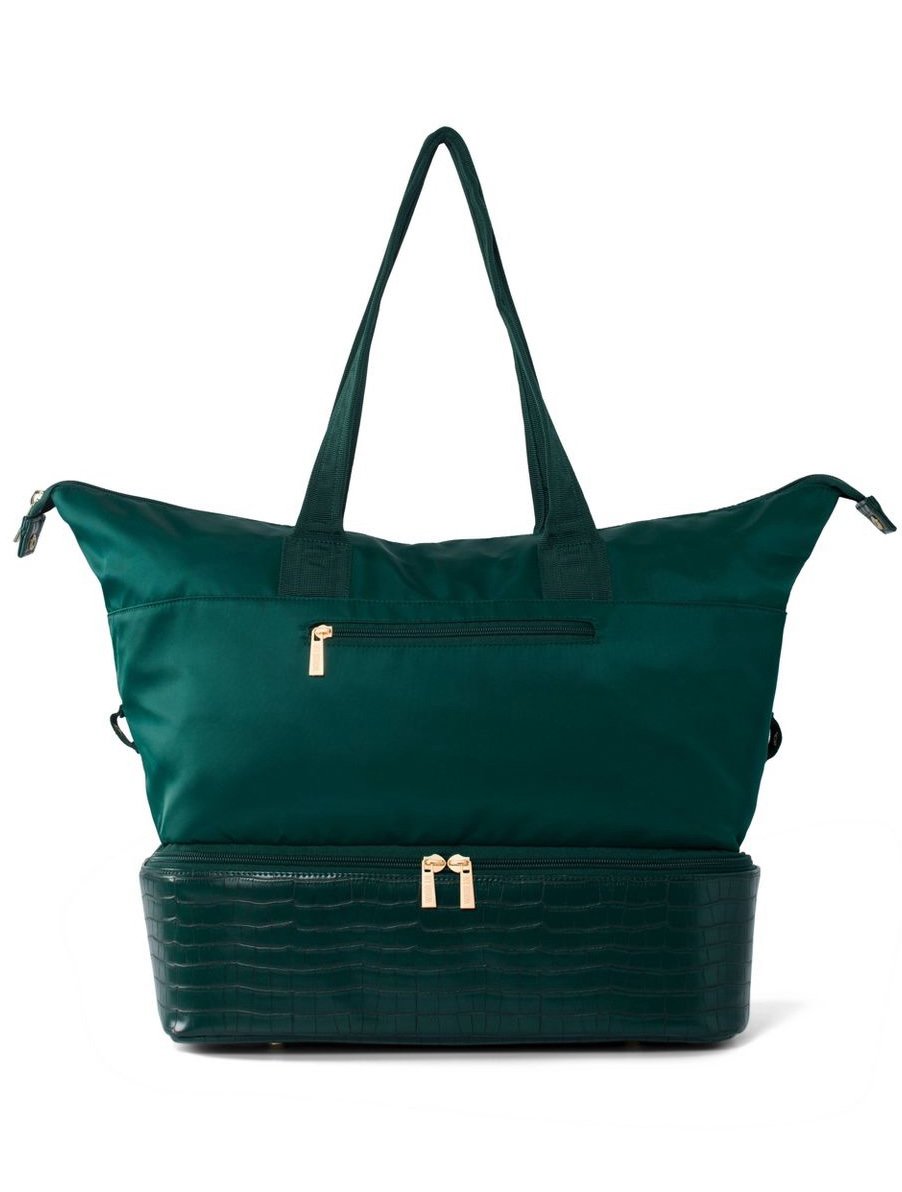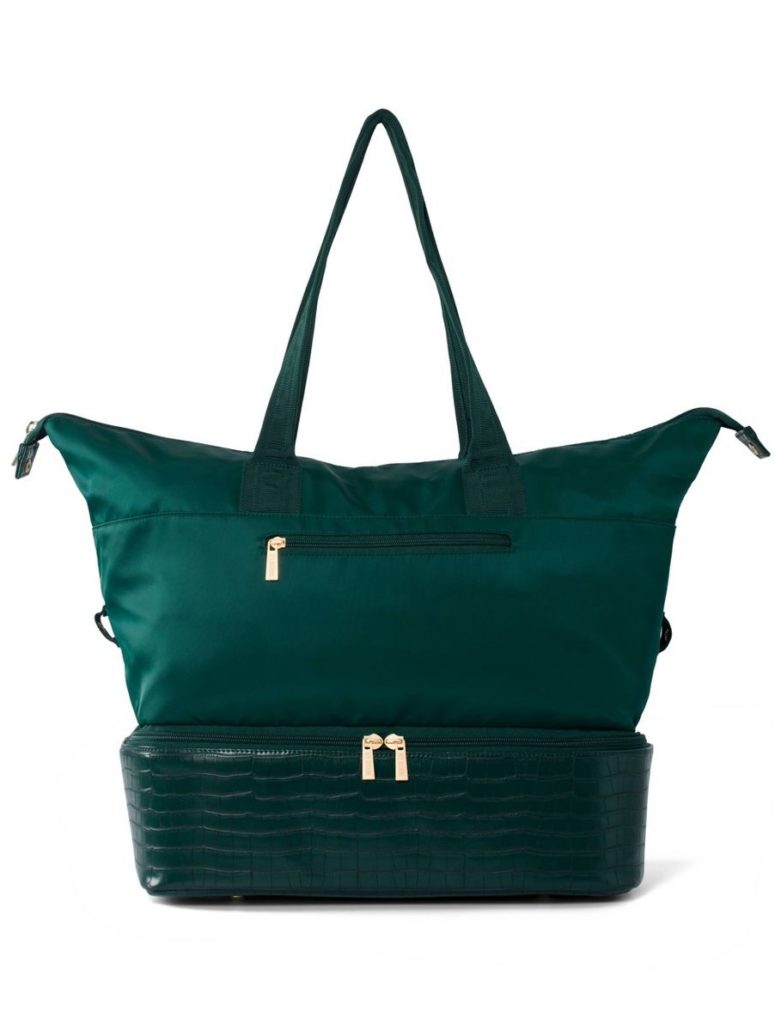 Since Thanksgiving break is usually only a few days (less than a full week), you don't need to bring a ton with you. In most cases, a carry-on-sized suitcase and a backpack or weekender bag are the perfect luggage combination for a short trip and will fit your capsule wardrobe.
While you could just do one or the other, I personally prefer having extra space in order to take home some summery clothing items, swapping them out for warmer sweaters and coats that I may have left at home and want to bring to campus.
Consider using packing cubes to help you keep your items organized and potentially save space.
Toiletries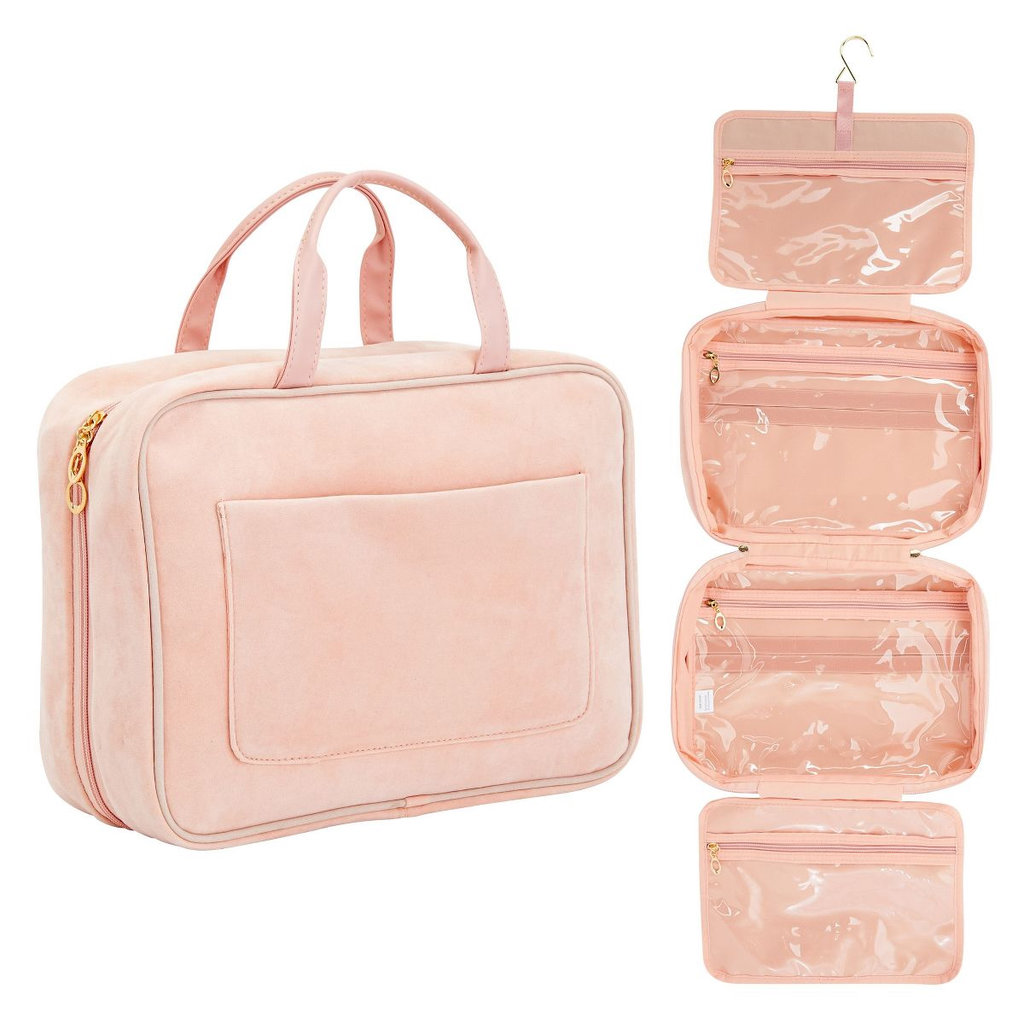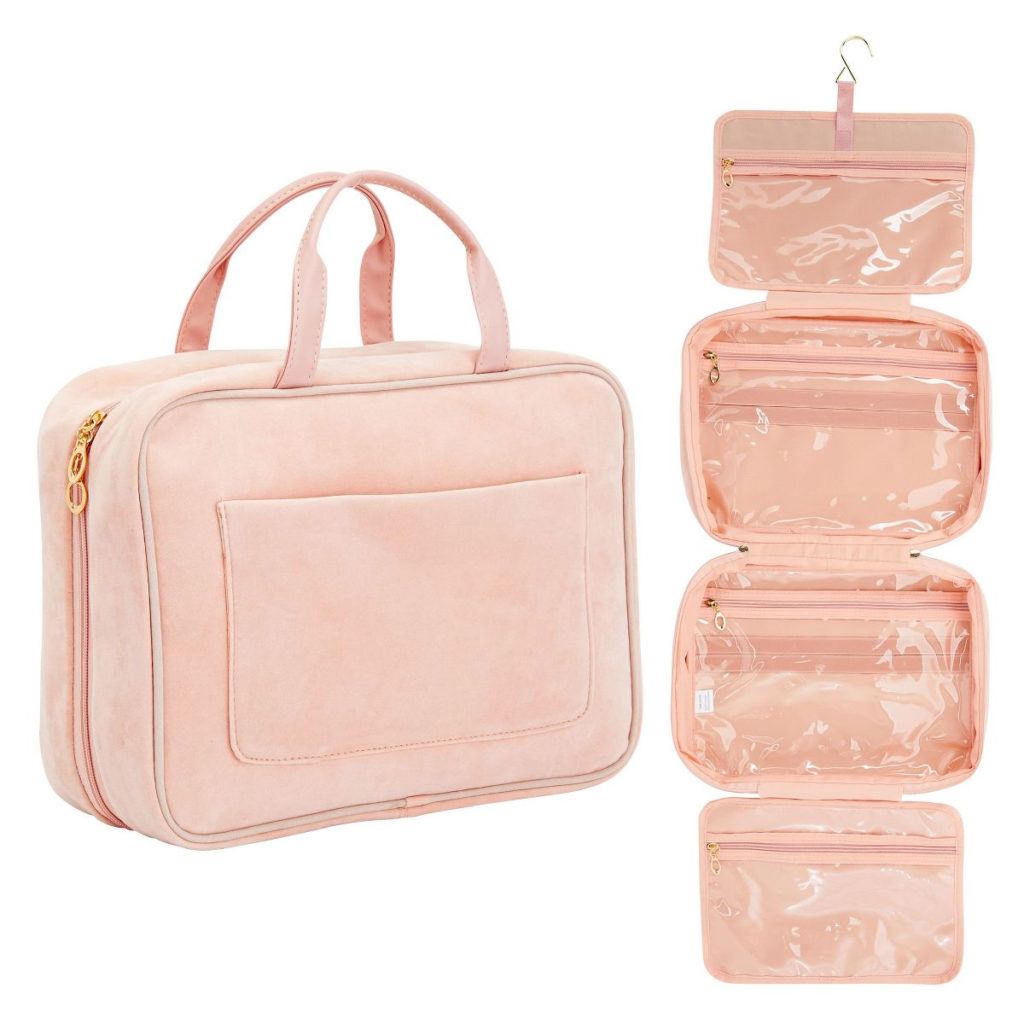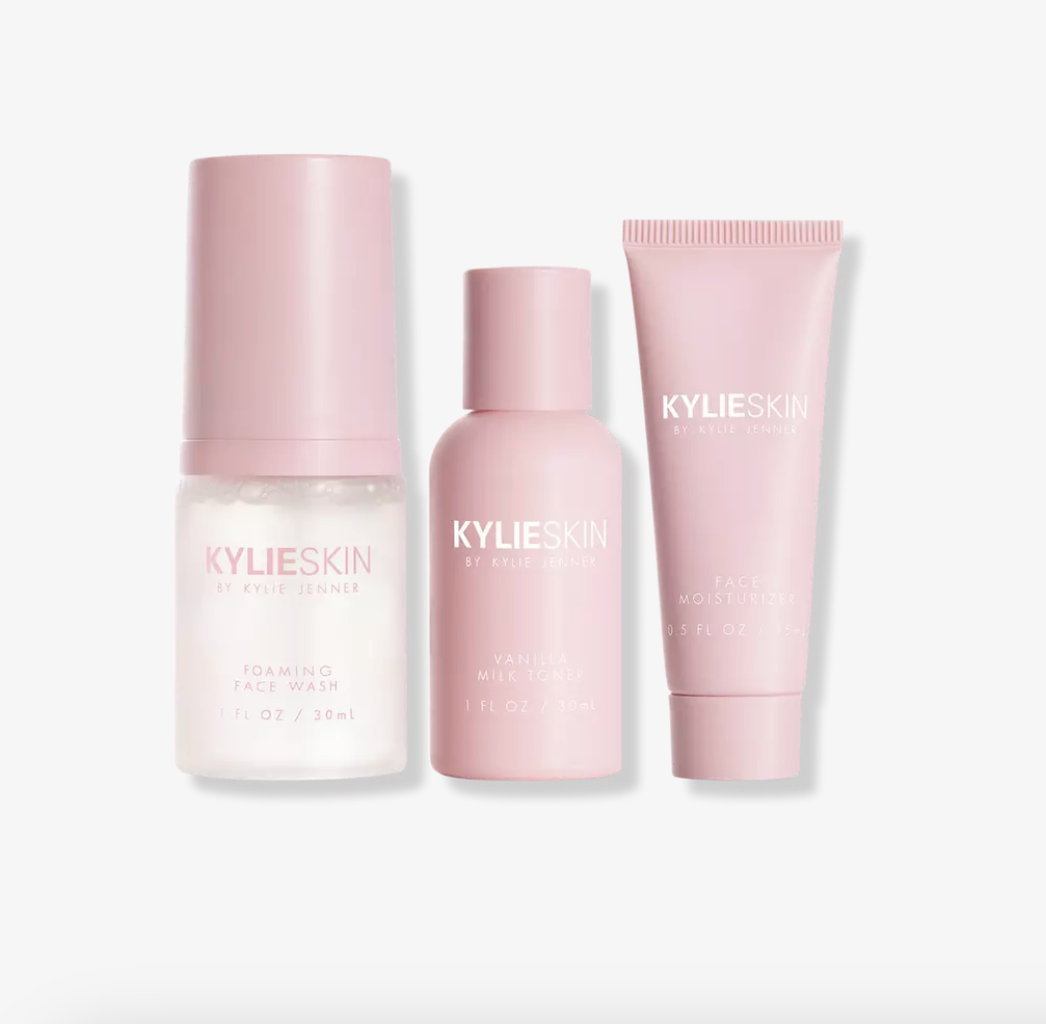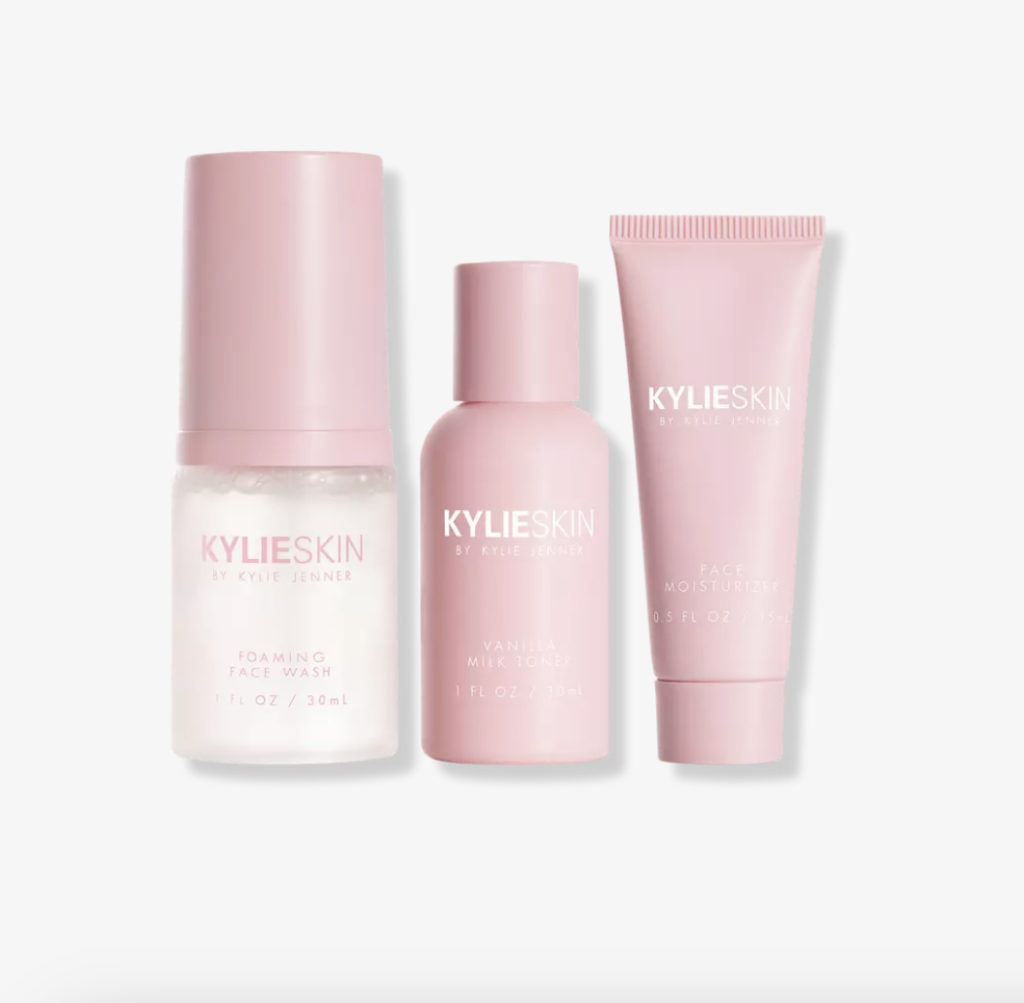 The amount of toiletries you bring with you is going to depend on where you're headed. For example, if you're going home, you may already have things like shampoo, conditioner, and body lotion available to use there, so you won't have to pack them.
As for the beauty, skincare, and body care items that you do need to bring, pack them in a travel bag or makeup case that will keep them secure and separate from your other belongings. This cute pink toiletry bag features a space-saving design with multiple compartments to help separate your skincare from your makeup and hangs on the back of a door or door handle for convenience.
You can save space (and reduce your luggage's weight) by opting for mini-sized skincare and beauty products that are ideal for travel. For example, this mini skincare set from Kylie Skin comes with travel-sized face wash, toner, and moisturizer, so that you can follow a three-step skincare routine even while you're traveling.
Consider these other items you may want to pack:
Hair dryer, curling iron, or any other hair tools
Hair brush or comb
Hair styling products and/or dry shampoo
Hair ties, clips, scrunchies, etc.
Shampoo and conditioner
Toothbrush and toothpaste
Soap or body wash
Body lotion
Deodorant
Perfume
Razor and shaving cream
Nail file, clippers, polish, etc.
Feminine hygiene and personal care products
Skincare products (moisturizer, SPF, face wash, toner, etc.)
Makeup and makeup brushes
Electronics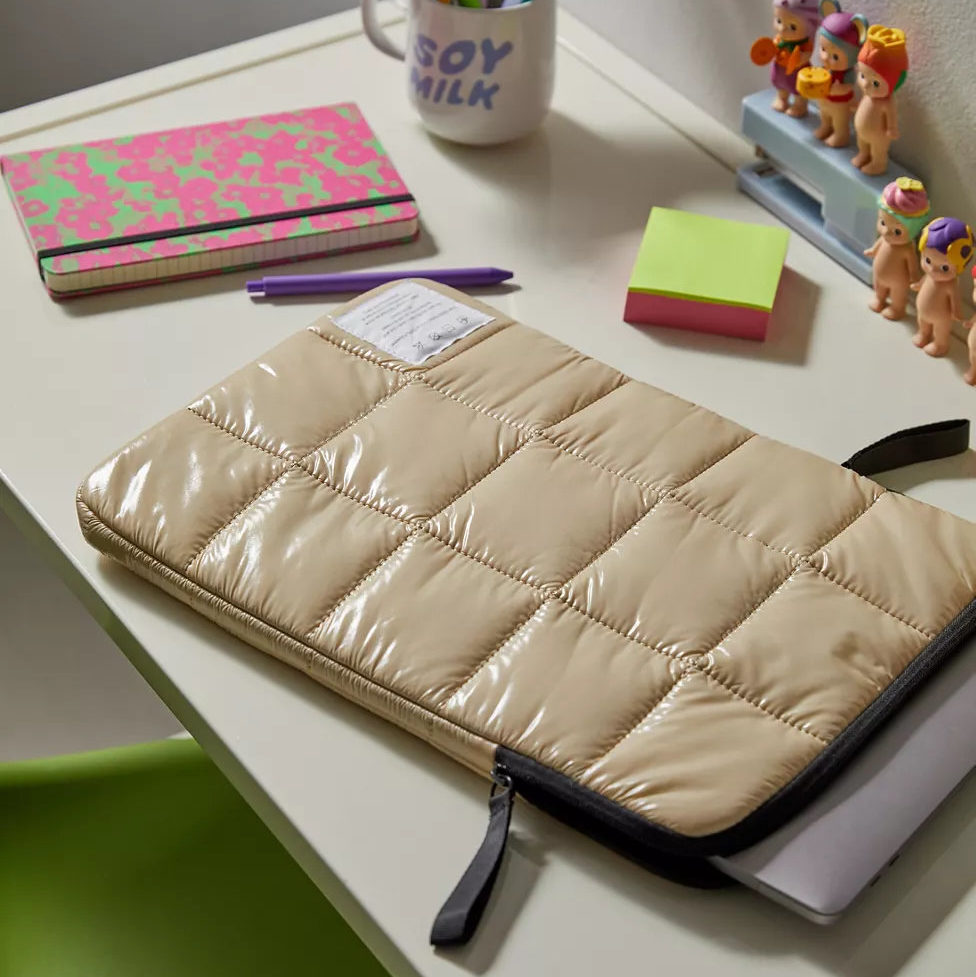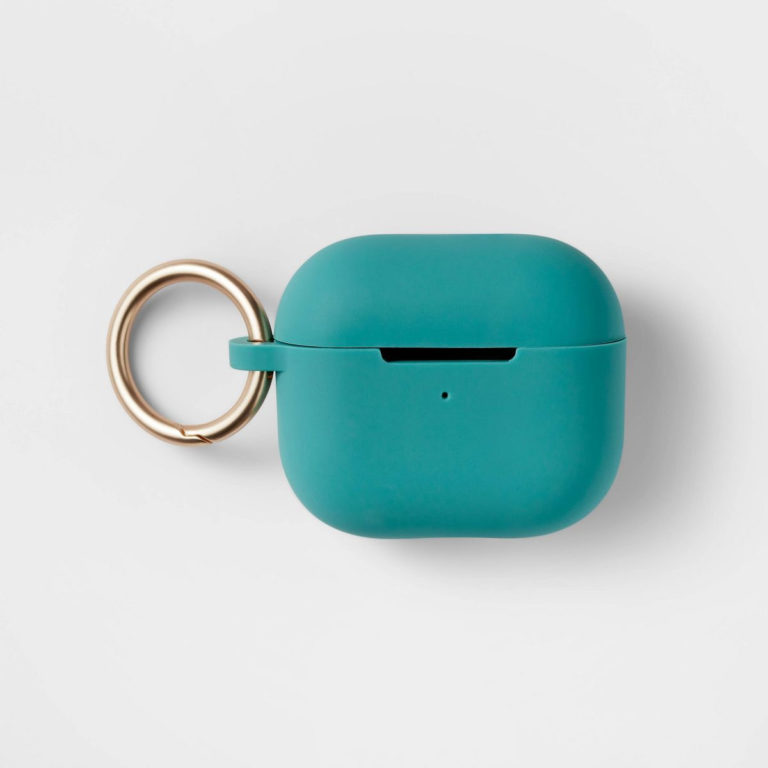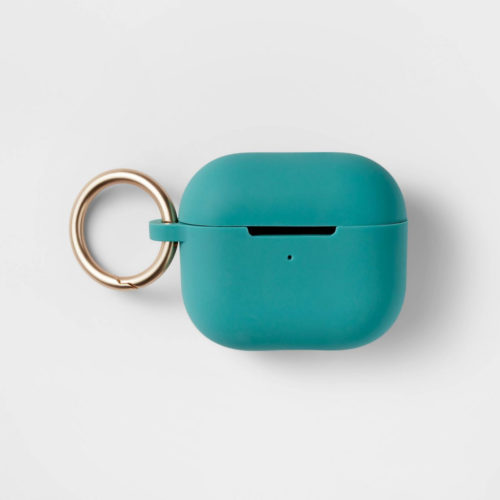 You'll likely need to bring your laptop home with you, whether it's to work on school assignments or just be able to watch Netflix. Be sure to pack it securely in a laptop sleeve, like this cute option that features a puffer design and comes in four different colors. The same goes for other electronics like AirPods — you'll want to stash them in a protective case like this silicone option that has a convenient key ring that can easily attach to your bag.
Other electronics to consider packing:
Headphones/earbuds
All charging cords (for your laptop, phone, etc.)
Portable charger
Kindle and/or tablet
Digital (or film) camera
Etc.
This Thanksgiving break packing list wouldn't be complete without the following extras (some of which are non-negotiable!):
Any identification and important documents you may need (driver's license, passport, etc.)
Any medications, supplements, and/or vitamins you take
Keys to your dorm room or college apartment and home
Glasses and/or contact lenses
Travel first aid kit or supplies
Books or magazines
Sunglasses and hats
Refillable water bottle
Your wallet
The more efficiently you're able to pack, the sooner you'll be able to enjoy Thanksgiving break. Happy packing!
What do you think of our Thanksgiving packing guide?
Did we miss anything? Did you find this packing guide helpful? Leave a comment and let us know!