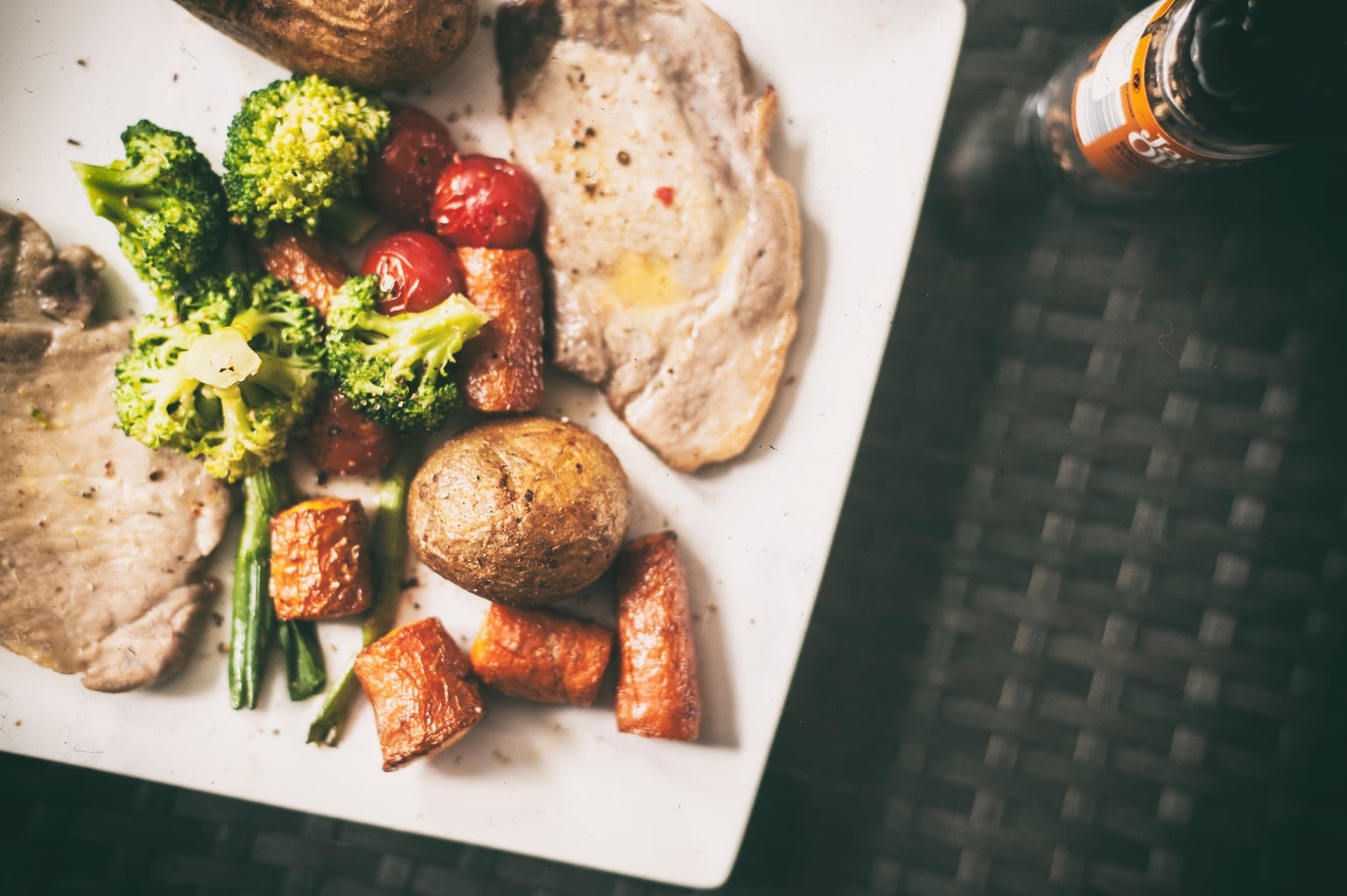 Friendsgiving has become quite popular over the past few years. In fact, last year I was studying abroad so it was up to me and my other American friends to teach our friends from other countries what the fourth Thursday is all about. (Cue a group trip to the only grocery store with international food so we could find Oreos to deep-fry.)
While many people spend Thanksgiving break going home to visit their families, it's become common to have a second (or third) dinner with your friends. And why not? Celebrating by being thankful isn't a bad thing!
If you're hosting a Friendsgiving, the ambiance can be just as important as having delicious food. Here are some Friendsgiving decorations and DIY projects that will add festive flair to your apartment:
Glitter Banner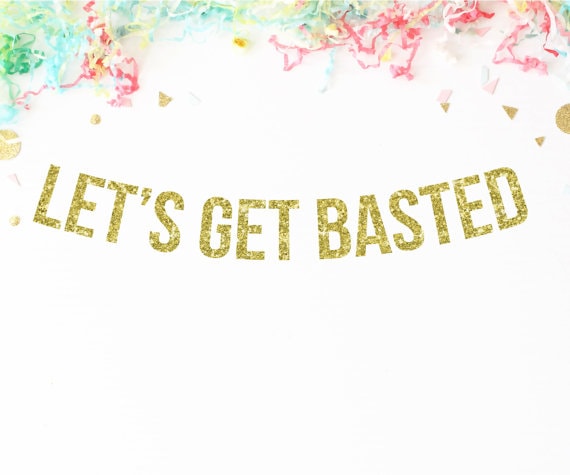 Product: PaperSupplyStation Banner
Yes, I have an obsession with glitter, banners, and puns. That's what makes this sign so great – hang it over the dining area or display it when your guests walk in for guaranteed laughs. If you're looking for something more traditional, this company also makes a "Happy Friendsgiving" banner.
Also, I tend to prefer buying banners just to take the stress out, but you can totally DIY yours to save money and customize your message! All you need is twine, card stock of your choice (it doesn't have to be glittery), scissors, and something to punch holes with.
Mini Pumpkin Florals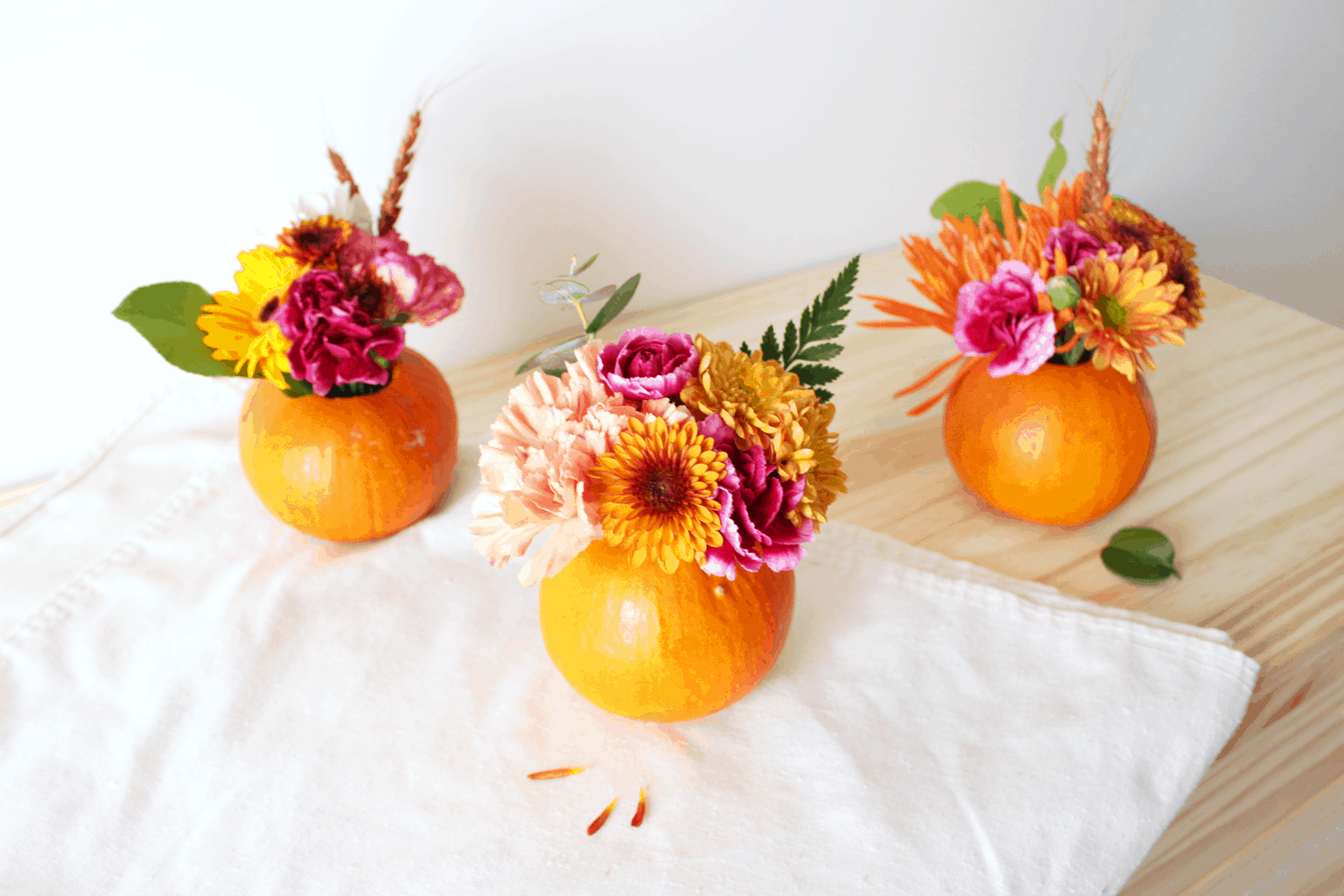 DIY Tutorial: Fish & Bull
These are possibly the cutest things ever, and prove that pumpkin decorations aren't just for Halloween.
There is a little bit more work to these DIY centerpieces than the banner, but if you can carve a simple pumpkin then you're ready to take on this project. The only things you'll need to buy that you probably don't have are pumpkins, floral foam, and the flowers themselves.
Wish Bone Place Settings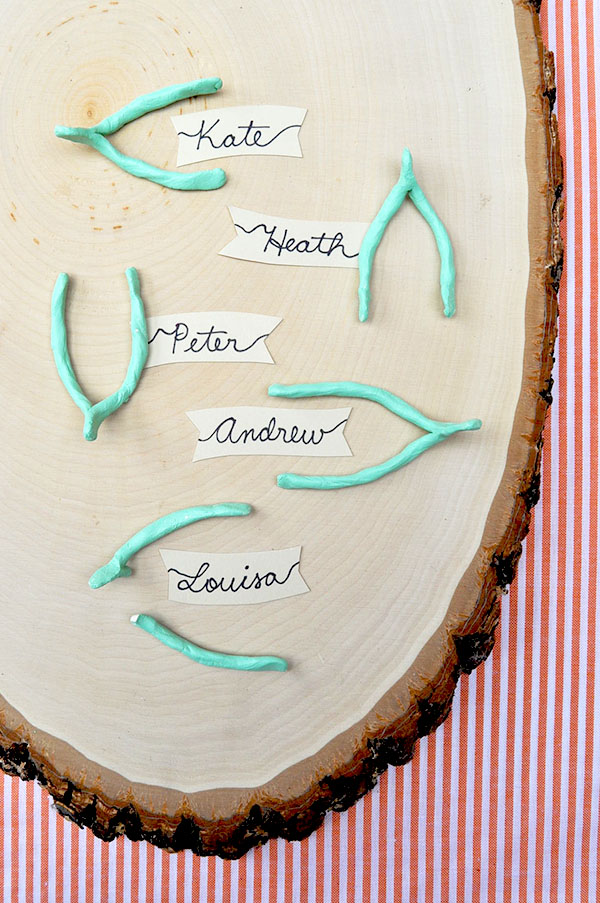 DIY Tutorial: Oh Happy Day
Place settings seem so fancy and grown-up, which is exactly why Friendsgiving is the perfect time to try these out. Using clay and paint, you can give each guest their own wishbone, which they can break with the person sitting next to them or keep as a souvenir.
The instructions recommend making a few extras in case one breaks, which I highly recommend as I would be that person who steps on their own art project…
Pumpkin Ice Bucket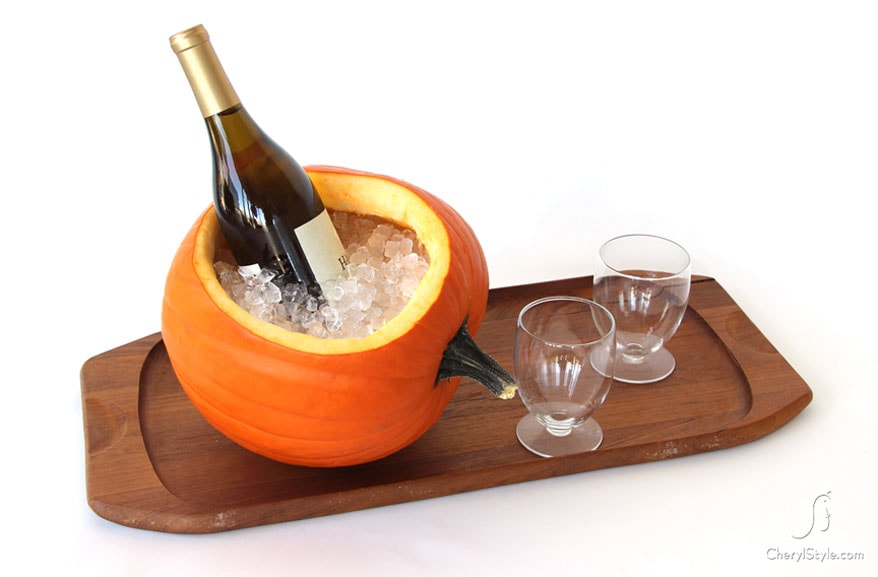 DIY Tutorial: Everyday Dishes
The mini pumpkin had its turn – here's how to turn a large pumpkin into a practical decoration! If you're not already tired of dissecting, carve out the inside of a pumpkin and make this thematic beverage holder.
I'd recommend doing this the day before so that you don't end up with a big mess right before your party. This is a great way to drinks from champagne to sparkling cider on the table itself.
What do you think?
What are your favorite Thanksgiving decorations? Do you have any ideas for throwing a Friendsgiving party? Share your party prep tips in the comments!