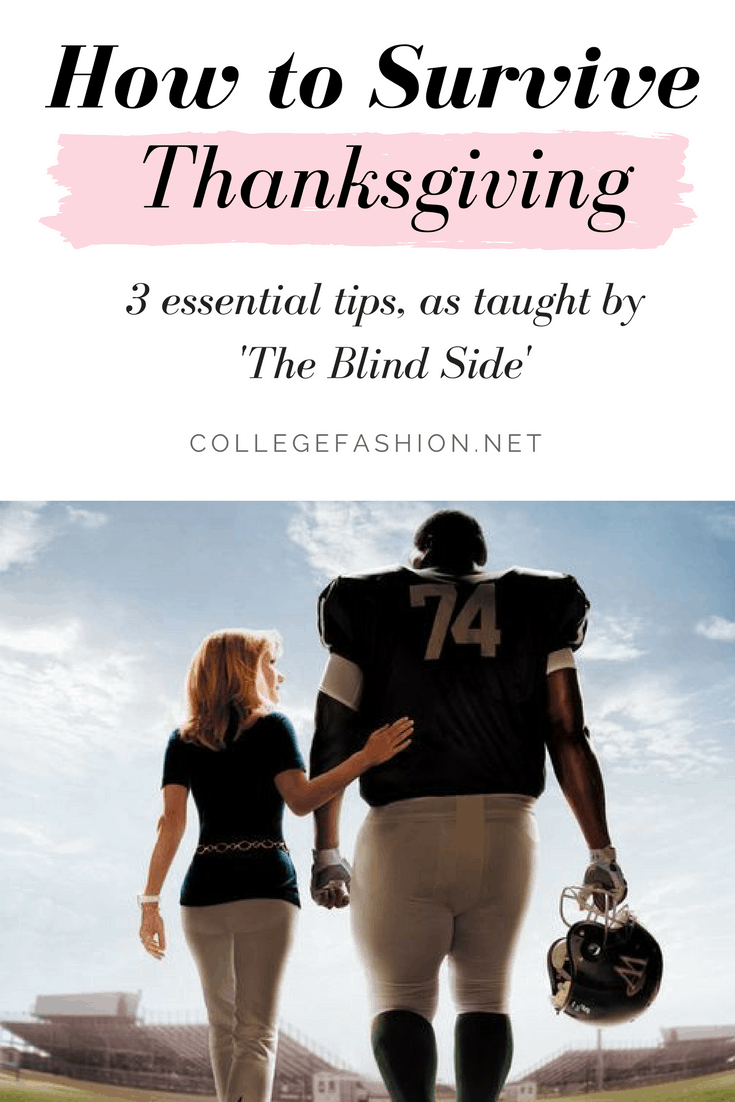 As we all start heading closer into finals season, there's actually a much scarier scenario that we're about to encounter first: being home for the holidays. The anticipation of seeing our loved ones can be both exciting and daunting, especially when it comes to interacting with the entire family.
I actually ask my parents every year which extended family members will attend our holiday gatherings. Wouldn't want to name drop for the second year in a row.
Whether you're studying at a college in a different city, state, or even country from your hometown, one thing remains the same: reintegrating with family under one roof is not the easiest task. From essentially living on your own to living under your parents' rules again, the adjustment is definitely a tricky one. We're all back in an environment where eating pizza for breakfast or cereal for dinner may unfortunately be frowned upon.
Curfews, household chores, and overall structure almost ceased to exist when we entered college; however, it ends up becoming an unexpected challenge when we go back home. In addition, the plethora of questions from extended family members may have us wishing we never left campus.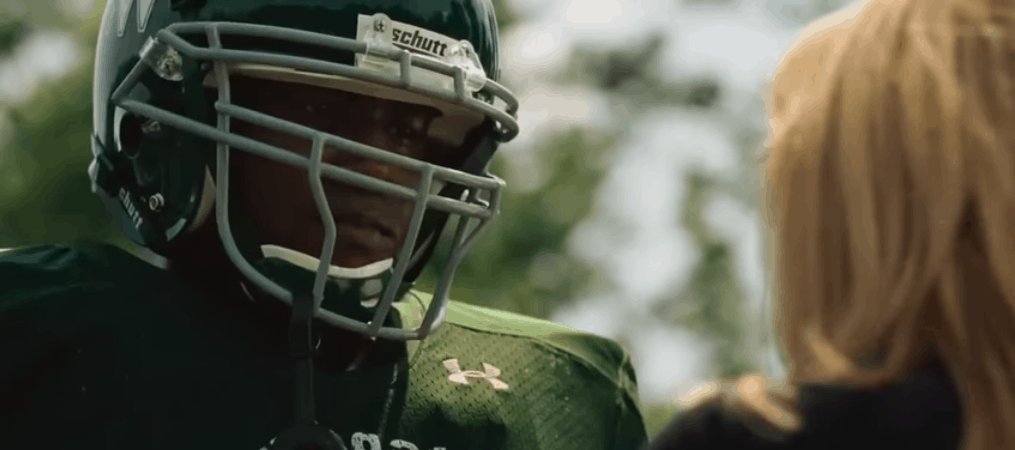 Nervous? So am I. 
But don't fret – the Tuohy Family from The Blind Side can teach us a thing or two about surviving the holiday season back home. Here are a few tips on how to make the most of family time.
About the Movie
Disclaimer: While this film is based on the true story behind Michael Oher's upbringing and his relationship with the Tuohys, events in the film have been dramatized for entertainment purposes. If you're interested in learning about the real story, you can find it here.
Directed by John Lee Hancock, The Blind Side (2009) is a biographical drama that illustrates a young athlete's journey to find his place on the field and within a new community.
Michael Oher (Quinton Aaron), or as some call "Big Mike," has found himself in and out of foster care due to his mother's drug addiction. After discovering his size and athletic ability, the football coach at Wingate Christian School convinces the board to admit Michael despite his poor academic record. There, he becomes friends with Sean Jr. "S.J." Tuohy (Jae Head).
Enter his parents – Leigh Anne (Sandra Bullock) and Sean Tuohy (Tim McGraw), interior designer and businessman, respectively. The two see Michael picking up leftover food on the bleachers and then walking home alone without proper outerwear. Leigh Anne hears about his plans to spend the night in the school gym, which prompts her to offer him a place to sleep in the Tuohy household.

Throughout the film, Michael encounters a few obstacles that hinder his ability to play football and live up to the expectations of those around him. From meeting minimum grade requirements and learning the Tuohy lifestyle to resolving issues with an NCAA investigator, this aspiring offensive lineman has his work cut out for him. However, with his family standing firmly behind him, he realizes that he can make both them and himself proud.
Want to watch the film before reading further? Check it out here.
1. Be prepared for questioning (all with good intentions, of course!)
It seems that everyone in town inquires and comments about Michael's impoverished upbringing and Leigh Anne's reasoning for taking him into her home. In one particular scene, she meets other mothers for lunch, and all are quick to make rude comments about Michael's size and his current situation.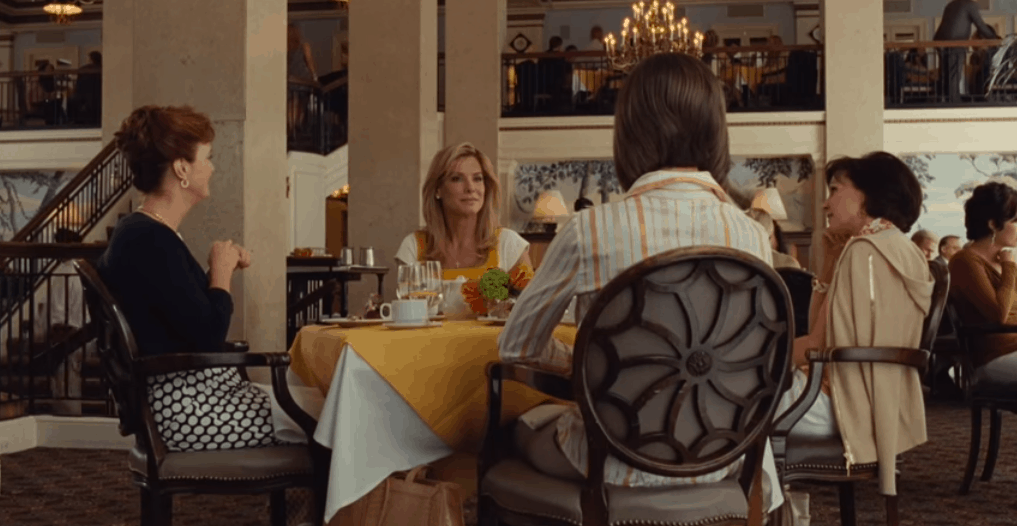 "Does Michael get the family discount at Taco Bell? Because if he does, then Sean is going to lose a few stores."
How rude, right? 
Other parents in the community, social workers, and an NCAA investigator question Leigh Anne's motives, but with each response, she calmly shuts down the criticism and moves on. In contrast, Michael's quieter nature causes him to be a young man of few words.
When we're home for the holidays, it's easy to want to retreat into a corner and avoid conversation. Sometimes interacting with extended family members that we don't often see includes having to answer the inevitable questions about our lives.
Have you decided on a major yet? What are you doing after graduation? What classes are you taking next semester? Do you have a job? Are you dating anyone? Why are you not dating anyone yet?
This holiday season, don't think of it as an interrogation! Sure, we may not have all of the answers, but that doesn't mean we should resort short, one-word responses.
Take this season as an opportunity to make it fun and tell stories about your different college experiences. Leave behind the typical, "It's fine," and try to wow the family with your storytelling. Be like Leigh Anne: stay calm, cool, and collected.
2. Eat everything up.
Toward the beginning of the film, the Tuohys discover Michael walking alone in the night and invite him to stay in their home for a night. While he gets up to leave early next morning, Leigh Anne convinces him to celebrate the Thanksgiving holiday with her family. Although he's reluctant to join at first, he realizes that it's been a while since he's had a home-cooked meal.
With a strong love of football, the Tuohys usually eat while watching the game. However, with a guest at this year's festivities, Leigh Anne asks the family to sit at the table and enjoy their meal in each other's company.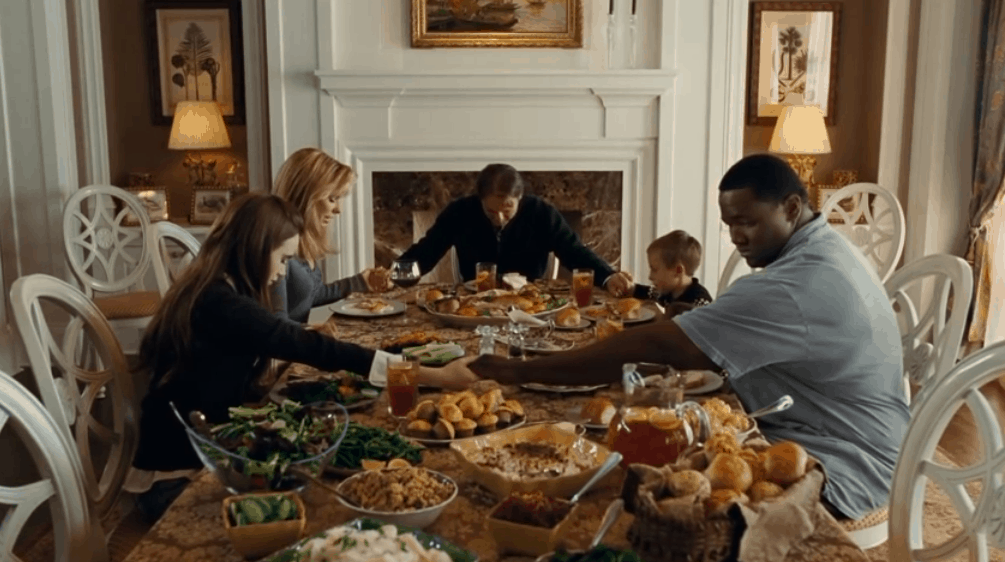 Being home during breaks not only means more home-cooked meals, but also more time to eat these meals with friends and family. With busy schedules, we may find ourselves eating alone most of the time in school — so make it a point not to eat alone at home. Make the most of these famous family recipes and appreciate ditching the campus dining, frozen meals, pizza, and takeout.
Want to help with preparing the food? Check out CF's list of 10 Food Blogs Every Student Foodie Should Know for some inspiration.
3. Let your parents, well, "parent."
Although Michael didn't really have much of a mother figure in his life, he found it in Leigh Anne. After commenting on his wardrobe, she takes him to his neighborhood's "big and tall" clothing store, where she advises him on shopping techniques.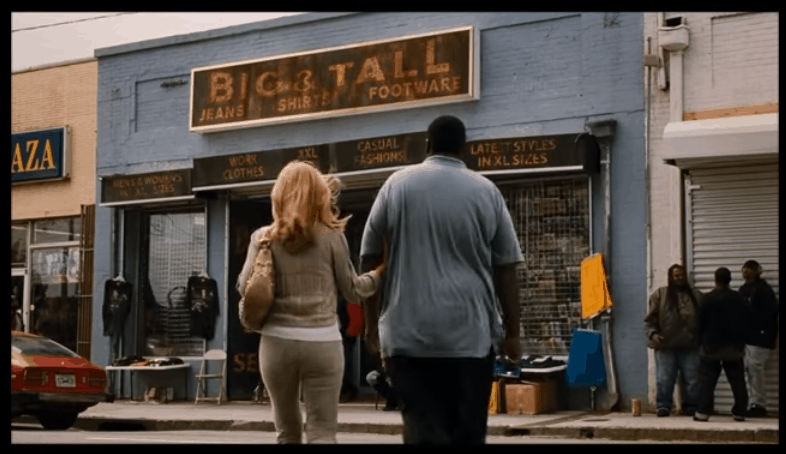 According to her, if you don't love it in the store, you won't wear it. The result? Michael chooses a collection of long-sleeved striped polo shirts. And he wears them all.
Being back home can result in an interesting power struggle because college has given a lot of us the freedom we never knew we needed. Try to go with the flow this holiday season. Instead of skipping out on family activities to hang out with friends, choose to hang out with your parents (and siblings!) instead. It will mean a lot to them.
Whenever I'm back home with my family, my mom always asks me if I want to run errands with her. I used to decline the offer, but after realizing that it's just another way for us to spend time together, I try my best to join her. Besides, we share the same love of window shopping and always seem to find a way to add that in our list of to-dos.
From trips to the supermarket and walks in a local park to hitting up department stores on Black Friday, make your parents happy by tagging along.
Thoughts?
For more on Thanksgiving, see our post on 16 Thanksgiving Nail Ideas for This Fall Season.
Are you excited for the holiday season? What tips do you have for surviving breaks from school? What movie are you watching next? Start the conversation – comment below!
P.S. Enjoy your Thanksgiving!