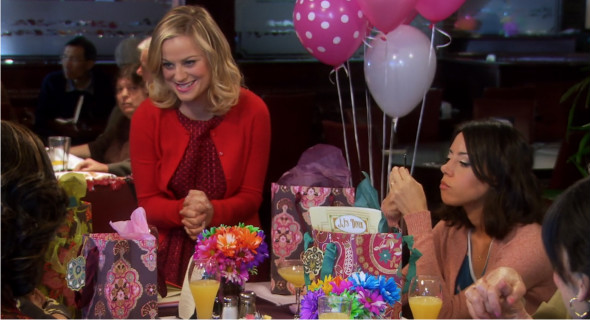 Photo: Screenshot
After binge-watching Parks and Recreation last spring, I fell in love with the idea of Galentine's Day, a holiday created by the fab Leslie Knope with the sole purpose of celebrating girl friends on February 13th. Fictional or not, Galentine's Day is an awesome idea; we all have those great gal pals that we (probably and guiltily) take for granted, so what better way to show your love for your friends?
While the lovely Katarina has posted an amazingly helpful guide to the day, I'm here to give you four outfit ideas for what should be a national holiday. And the best part? All of the outfits are under $100, so you still have a little wiggle room in your budget for celebrating!
Night Out Dancing – $77.24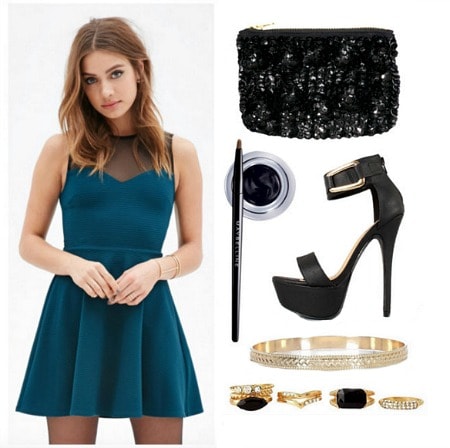 Product Info: Dress- Forever 21, Shoes- UrbanOg, Clutch- H&M, Arm Cuff- River Island, Ring Set- Charlotte Russe, Eyeliner- Target
Sometimes girls just want to have fun, and this outfit is great for a night filled with good music and dancing. Nights out like this are the perfect excuse to go all out and this fit-and-flare dress with mesh detailing will stand out in a crowd.
Dinner and a Movie – $93.29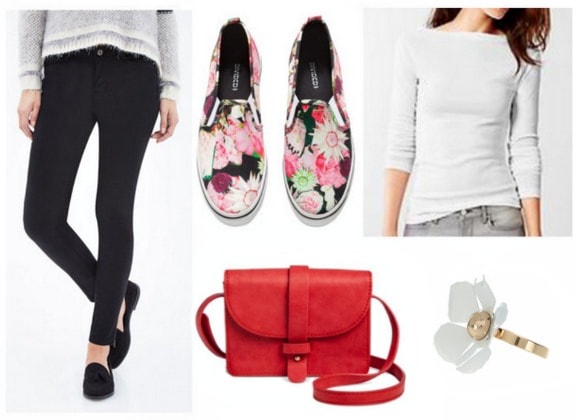 Product Info: Top- Gap, Jeans- Forever 21, Shoes- H&M, Bag- Target, Ring- Accessorize
Look like an off-duty model in this outfit, which is perfect for a casual dinner and movie with your girls. Pair a soft white tee with zippered-ankle skinny jeans and a fab pair of floral platform sneakers. Keep your accessories simple but fashion-forward with a red crossbody bag and flower-shaped ring.
Sleepover – $71.81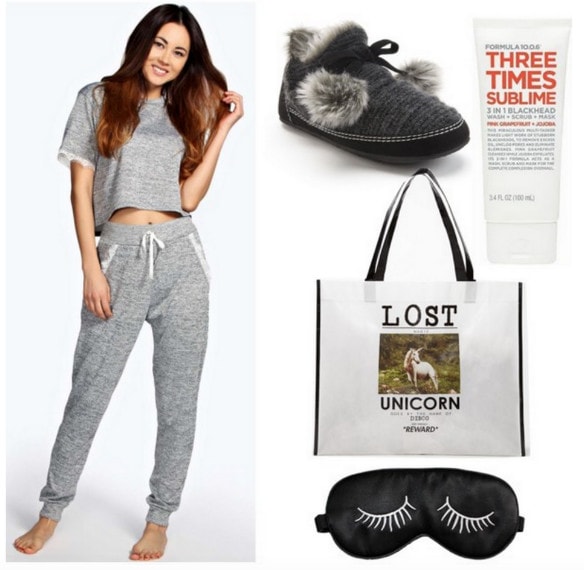 Product Info: Pajama Set- Boohoo, Slippers- Kohl's, Bag- Forever 21, Sleep Mask- Amazon, Face Mask- ULTA
If a sleepover/movie marathon/face mask night sounds the best to you and your BFFs, pick out a cute matching pajama set. Make the night truly memorable by gifting all of your gal pals sassy matching sleep masks.
Lots of Brunch – $99.27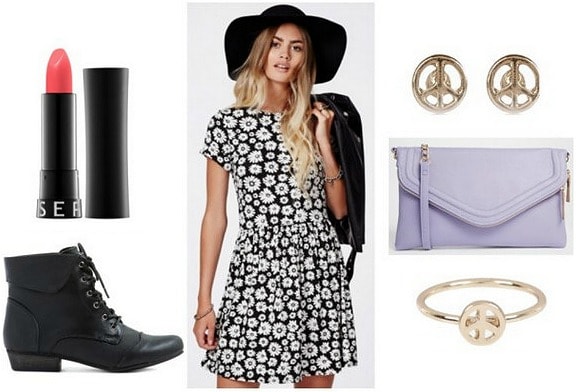 Product Info: Dress- Missguided, Shoes- GoJane, Bag- ASOS, Ring- River Island, Earrings- River Island, Lipstick (in "Unfaithful")- Sephora
My friends and I are actually planning to do a whole Galentine's Weekend – brunch included. For brunch, feel free to amp up an everyday dress with pastels, dainty jewelry, and a kick-butt lipstick.
What are your plans this Galentine's Day?
Have we convinced you to celebrate your positive female friendships with Galentine's Day? Are you gonna pull a Leslie Knope and make this an annual event? Let us know your Galentine's/Valentine's Day plans below!