This post may contain affiliate links, which means we may receive a commission if you purchase through our links. Please
read our full disclosure here
.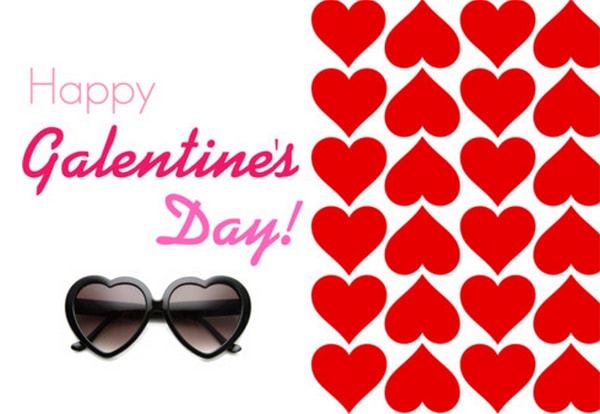 February 14th is right around the corner, and I'm sure many of you have mixed feelings about the overly commercialized holiday exclusively designed to rub singledom in our faces. Regardless of whether or not you have a hot date for Valentine's Day (if you do more power to you!), there's another holiday that I think all of us here at College Fashion can get behind…
You guessed it. Galentine's Day. If you're a Parks and Recreation fan like myself, you'll probably recognize February 13th as Galentine's Day – a glorious day of "ladies celebrating ladies." In case you're unfamiliar with this fictional holiday, I urge you to go watch this excerpt from Season 2, Episode 16 of the show RIGHT NOW.
Even though Galentine's Day is technically a fictional holiday created by Leslie Knope (one of the greatest lady characters of our time), I wholeheartedly think it deserves to be celebrated. I mean, where would we be without our lady friends? I'll say it once, and I'll say it again "Uteruses before duderuses, ovaries before brovaries."
Single or not, I hope you all will join me by ringing in February 13th with your amazing gal pals, drinking wine, reminiscing, stuffing your face with chocolate, and watching all the romcoms you so please. Read on for more Galentine's Day inspiration!
Photo: Screenshot
What to Watch
Is there anything better than snuggling under a blanket in your sweatpants and stuffing your face with snacks while watching a movie? Yeah, I didn't think so.
There are about a million delightfully cheesy, tearjerking, and ultimately uplifting chick flicks out there that would be perfect to watch on Galentine's Day, but if I had to narrow it down to 13 faves these would be my top choices:
What to Give
Every Galentine's Day I like to give my lady friends a little something special to remind them how awesome they are. A thoughtful card, box of chocolates, or adorable stuffed animal is the perfect pick-me-up regardless of what your friends' relationship statuses might be.
Here are a few ideas to get you started: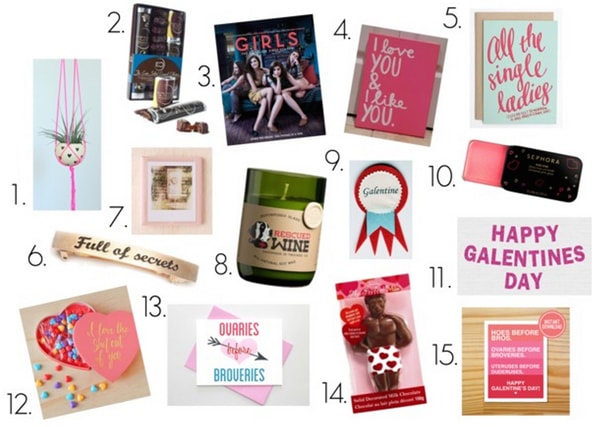 One | Two | Three | Four | Five | Six | Seven | Eight | Nine | Ten | Eleven | Twelve | Thirteen | Fourteen | Fifteen
Last But Not Least…
Here's a bonus playlist of lady anthems that will be sure to have you up and dancing in your pajamas with your gal pals.
Will you be celebrating Galentine's Day and/or Valentine's Day this year? What are your plans? Do you have any other movies or gift ideas in mind? I'd love to hear!