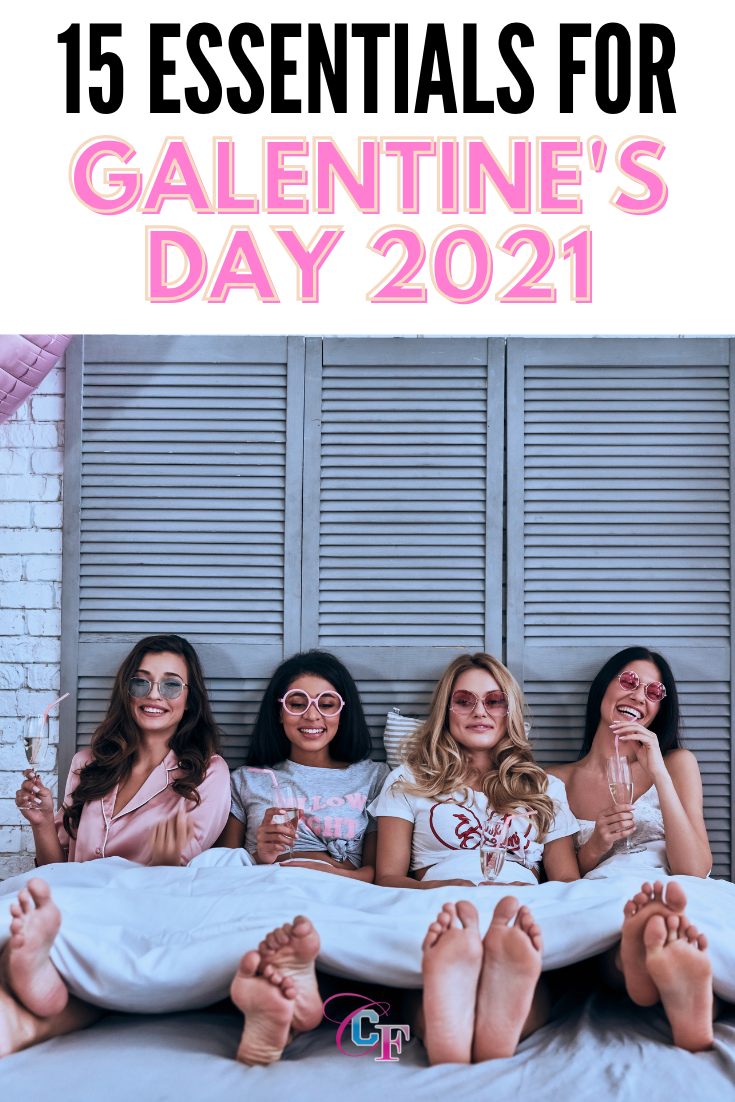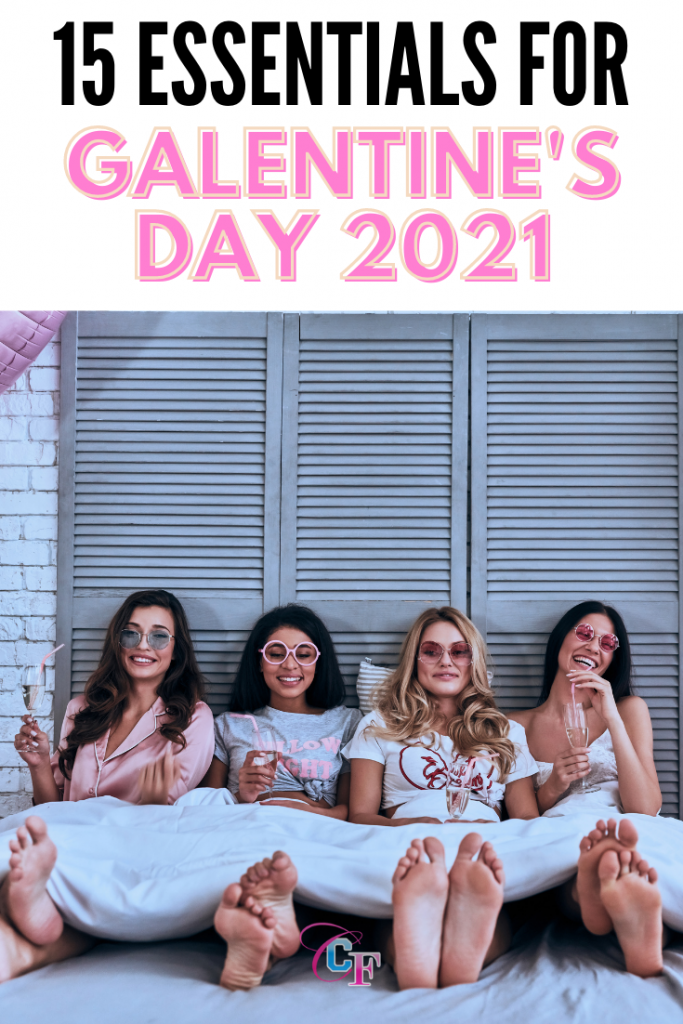 All the items you need to have the best Galentines Day 2021!
Mid-February has come to be known as the season for celebrating love. Valentine's Day is filled with chocolate and roses (and boyfriend gifts). This is all fine and dandy for those in relationships. But for us single people, Valentines Day is just another day.
The benefits of being single during such a transformative period in your life is something to celebrate. You're independent and working hard towards a future. The good thing is that us single people still have a way to celebrate.
Get all your girlfriends together for Galentines Day! You're probably no stranger to the annual buzzword. The day before V-day is the unofficial, official day to celebrate love with your closest friends.
You friends are your biggest support system, especially when you're living on campus. Make sure they feel the love by making Galentines Day 2021 one to remember.
We found all the must-haves for a perfect Galentine's day. Decor, brunch and accessories await!
First, What is Galentine's Day?
Galentine's Day takes place on the day before Valentine's Day, February 13th every year. Galentine's Day 2021 takes place on a Saturday, which makes it even better this year!
First popularized by the show Parks and Recreation back in 2010, Galentine's Day was character Leslie Knope's way of celebrating the female friendships in her life. As Leslie said on the show,
"Every February 13, my ladyfriends and I leave our husbands and our boyfriends at home, and we just come and kick it, breakfast-style. Ladies celebrating ladies. It's like Lilith Fair, minus the angst. Plus frittatas."
Leslie's version of Galentine's Day always involved brunch (breakfast food was her favorite), so many of us continue that tradition with our girlfriends.
There's no right or wrong way to celebrate Galentine's Day, though — just as long as you spend it having fun with the female friends and family you love most!
Below, I'll show you the essentials to celebrate your own Galentine's Day 2021.
Galentine's Day 2021 Decor
Prepare your college apartment or dorm for a day of fun with the gal-pals with these awesome decor pieces. Anything heart-shaped or bright pink usually does the trick.
Plush Conversation Hearts
In your college dorm, decorate the couches with these super cute conversation heart pillows. These bright colors will add the perfect pop to your living space.
Heart Neon Sign
Nothing says love is in the air like this neon heart sign does. Set the mood with this heart sign in your college living space. Honestly, it's so cute that you should just leave it up year-round!
Heart Garland Wall Decor
This simple garland will invite the season of love into your home. Hang this over all the doors in your place to make it all come together.
Heart Wall Art Mirror
This mirror screams Galentines Day. The edgy drips take away the lovey-dovey and make the heart cool. Take selfies with your girlfriends in the mirror on Galentines Day to show the world how much you love your besties.
Galentine's Day Banner
Why not go all out and get a Galentine's Day banner? You can hang this in your apartment for the special day. You can also leave it there for the rest of the semester, because every day should be Galentine's Day.
Galentine's Day 2021 Brunch Essentials
Getting brunch with the ladies is an iconic part of the college experience and a classic way to celebrate Galentine's Day. Brunch is a great time to catch-up with your friend group after a long week.
Make your Galentines Day brunch extra special with these kitchen items catered to the day.
Red Heart Ceramic Mugs
These heart shaped mugs are amazing. The monotone red paired with the heart shape makes these mugs perfect for sipping hot cocoa.
When you're having your Galentines Day brunch with your besties, there's only one thing that can make it better: this mini heart-shaped waffle maker. Not only are mini waffles the absolute cutest, but heart-shaped ones are a home-run.
Wine for Galentine Glass
Themed wine glasses? Say less. This pink ombre glass is super cheap and will make your brunch set unbeatable. Cheers!
Hearts Ice Cube Tray
Heart-shaped ice-cubes are a great addition to your brunch. This is a fine detail that will make all the difference.
Plus, beyond Galentines Day, who wouldn't want heart-shaped ice-cubes? This is definitely a good investment to make.
Heart-Shaped Cake Tin
Not only is this heart-shaped cake tin perfect for creating a beautiful Galentines Day cake, it functions as the perfect Galentines Day activity.
Get your girlfriends together to bake a cake together and decorate it with your favorite toppings. What better way to spend time with your gals than baking sweet desserts?!
Galentine's Day 2021 Accessories
Galentines Day is all about treating yourself and your friends to a day of self-love. Get comfy in some cute socks and have a full-blown photoshoot with your besties.
Women's Heart Lollipop Crew Socks
Holiday-themed socks are an essential. They make your entire outfit stand out and are the perfect accessory for Galentines Day. It's the best day to wear comfy, cool socks like these.
Fries Before Guys Sticker
Fries before guys, amirite ladies? Give this sticker to all your single besties on Galentines Day to get into the spirit of the day. French fries are pretty awesome.
Happy Galentines Valentines Day Card
While gift-giving is always a special treat, its definitely not mandatory for Galentines Day. But, if you love to make your friends feel special, check out this card featuring our queen, Leslie Knope.
Inside, you can write a little note about why you appreciate your friend. It's the thought that counts!
Heart-Shaped Vlogging Ring Light
If you and your gal pals love to take selfies together, this heart-shaped ring light will totally set the tone! Have a full on Galentines Day photoshoot with this ring light.
Alicia Oversized Heart Sunglasses
These heart shaped sunglasses are the perfect accessory to wear on Galentines Day. Get matching ones for your friend group for an aesthetically pleasing photoshoot.
What are your Galentines Day 2021 essentials?
Galentines day is all about sharing the love with your besties.
How are you going to celebrate? Let us know in the comments below!