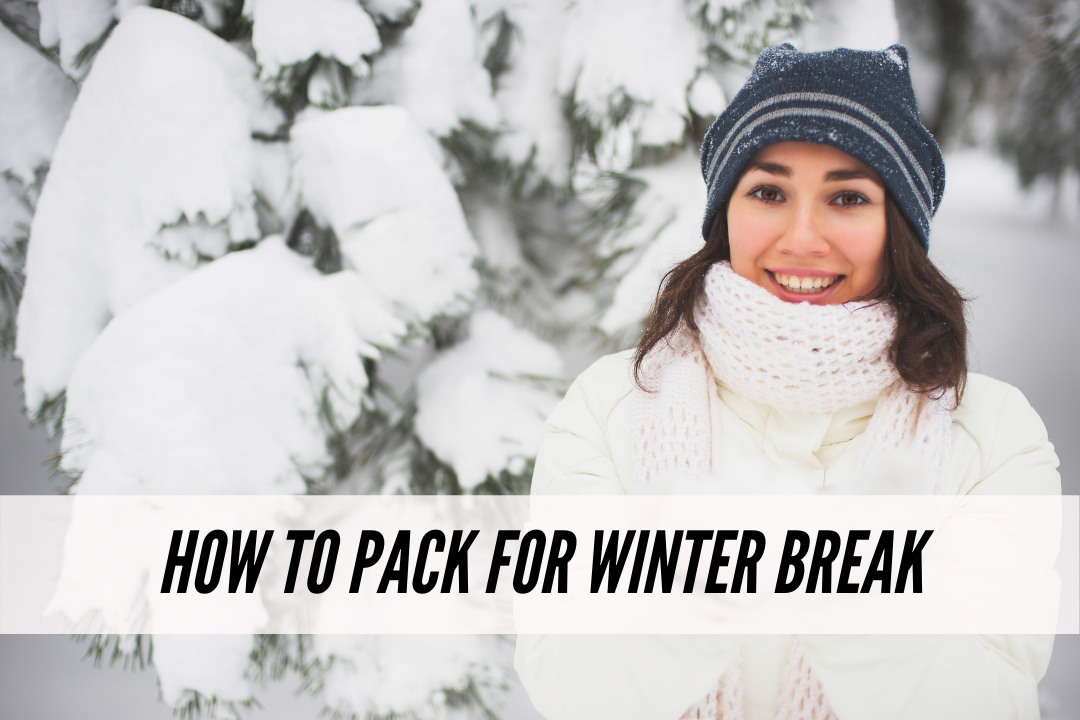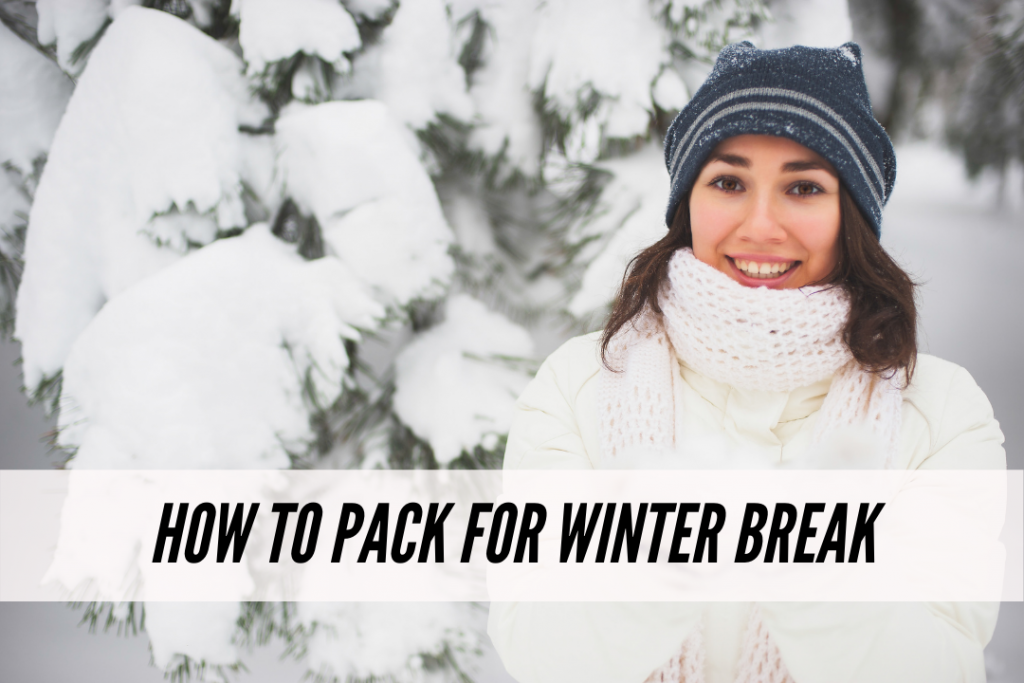 This article will show you exactly what to pack for winter break, plus a detailed winter break packing list.
This is definitely one of the most crazy times of the year. Finals, holidays, winter break. We get it, you have a lot on your plate right now!
With finals week right around the corner, the last thing on your mind right now is packing for the long winter break following right afterwards.
That said, however busy you are now with finishing up the semester, its still important to start thinking about what you're bringing home with you and what you're leaving behind. Oftentimes, college winter breaks are about a month long period where you won't have access to your dorm or college apartment.
Packing is always a great opportunity to give your items a cleanse. There may be clothing and materials you've had under your bed or in the back of your closet the entire semester that you don't actually need. Take advantage of your packing time to give your closet a comb-through and decided what you should bring home or give away to a thrift store.
Plus, packing early is a finals hack. While you're busy studying all day, putting some items away in your suitcase for the upcoming break will give your brain some time to focus on the fun free time just around the corner. Especially if you have plans to travel or go on vacation over the break, it will be fun to plan out your outfits and accessories for the trip.
While you're busy tying up the semester, we've put together a packing guide to ease the process of figuring out what to pack for winter break. Remember, you got this!
Related reading: 30 Cute, Cozy Outfits You Must Try This Winter
Think About the Location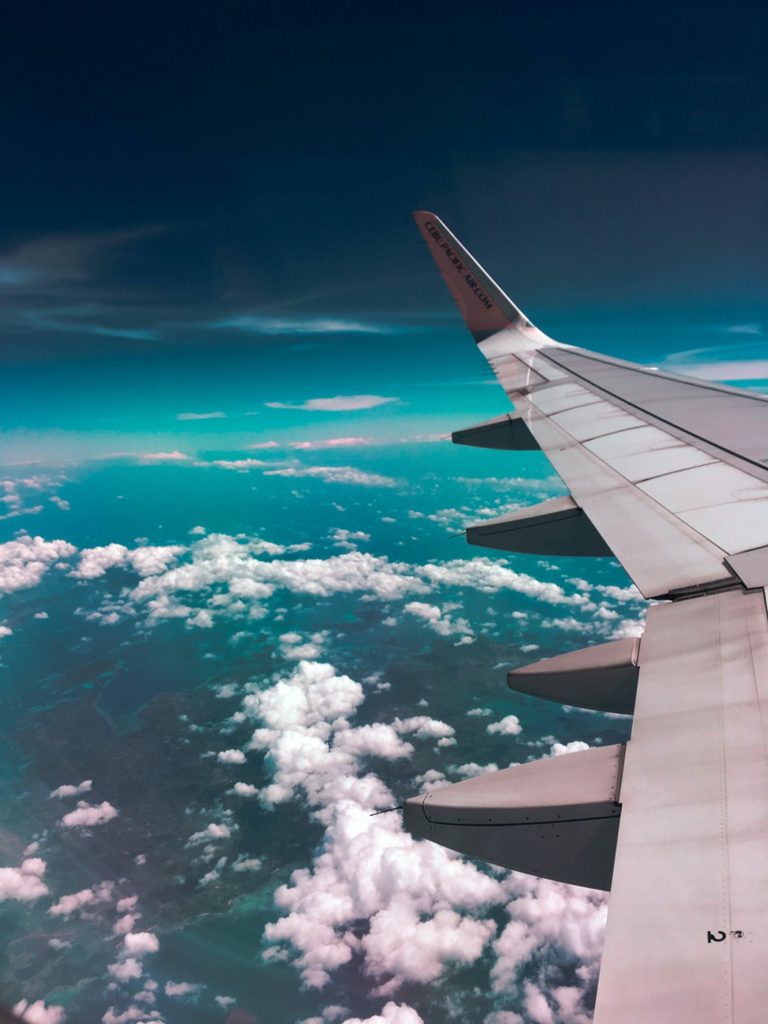 The primary items you pack in your suitcase will ultimately be dependent on your winter break destination. This is super important if you're going to school out of state and are in a different climate region.
Here are two different beginning packing lists for different winter break destinations:
Packing for cold weather:
If your winter break getaway has snowy forecasts, this is what you'll need to bring with you!
Winter coat (we recommend these)
Your fav winter accessories like gloves, hat and scarf!
You won't want to forget your boots and fuzzy socks
Moisturizer to protect against dry skin
Extra sweaters for bundling up
Packing for warm weather:
For anyone arriving somewhere tropical, don't forget these necessities.
For relaxing outside in the sun, you're going to want some sunglasses
Even though it's technically winter break, you're going to be in a summer situation, so pack some bathing suits for the beach
Shorts and tees
Sunscreen is an essential.
Flip-flops and sandals
Core Necessities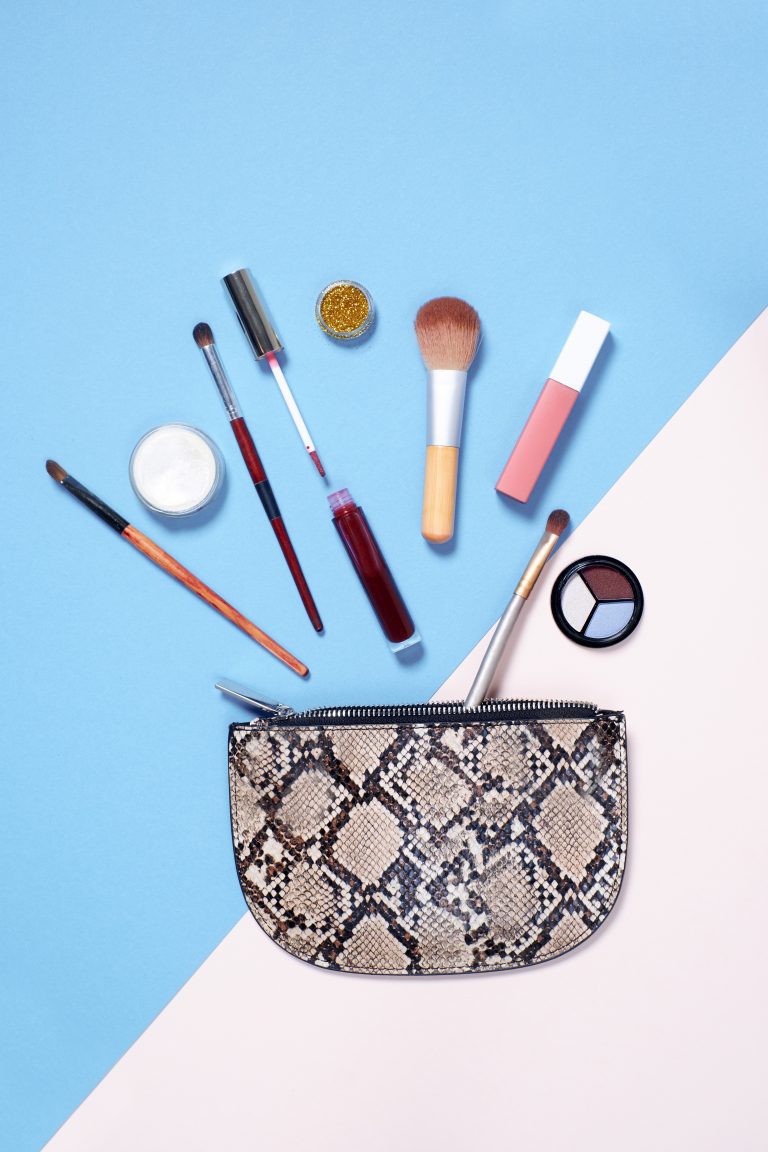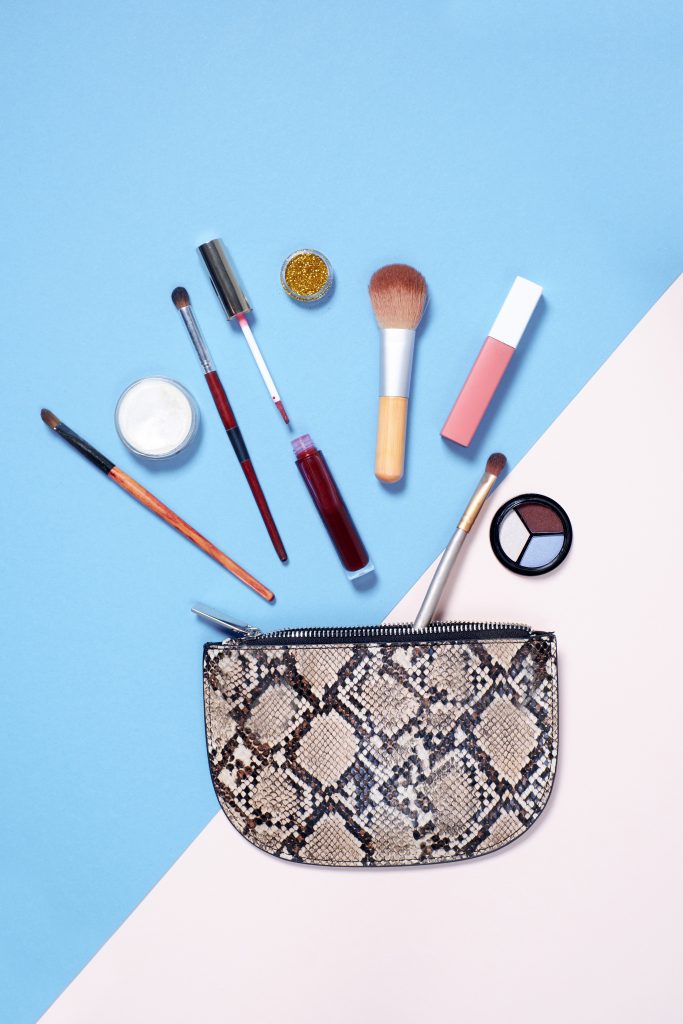 After you determine the location, you'll want to get your essentials together. This is your makeup bag, hygiene products, chargers, sneakers etc. This seems really basic, but the essentials are usually the items that end up being forgotten about!
Check out this list for everything you probably need during your break:
Toothbrush
Toothpaste
Deodorant
Phone Charger
Wallet
Passport
Dorm keys
Tampons
Socks
Underwear
Bras
Face wash
Shampoo and Conditioner
Hair brush
Flat iron/ blow dryer
Makeup bag with makeup essentials. For me this is mascara, blush, foundation, concealer, eyebrow pencil, contour, chapstick, make-up brushes
Face wipes
Your pair of everyday shoes (for me this is a basic pair of sneakers)
Enough clothing to last you the whole break
Medical/prescription items like birth control pills, contact lenses and solution, etc.
Pajamas
An everyday purse
Don't pack clothing, pack outfits
When you're checking everything off on your list, it's important to keep in mind that you have limited space in your suitcase. You aren't moving out, you're just packing enough for an extended period.
Related reading: Winter Vacation Outfit Ideas for Wherever Winter Break Takes You
The best way to put your suitcase together is by laying out potential outfits that you can mix and match while away from your entire wardrobe. This will give you a rough capsule wardrobe to pack. (See our capsule section for specific examples.) When you pack this way, you're guaranteed to avoid running into that awkward feeling of having nothing to wear.
Also, think about what activities you may be up to over break. If you know your family goes out to dinner frequently or has plans to take holiday photographs, make sure to plan accordingly and pack some special outfits. If you're just going to be lounging or working over the holidays, less formal it is.
What not to pack for winter break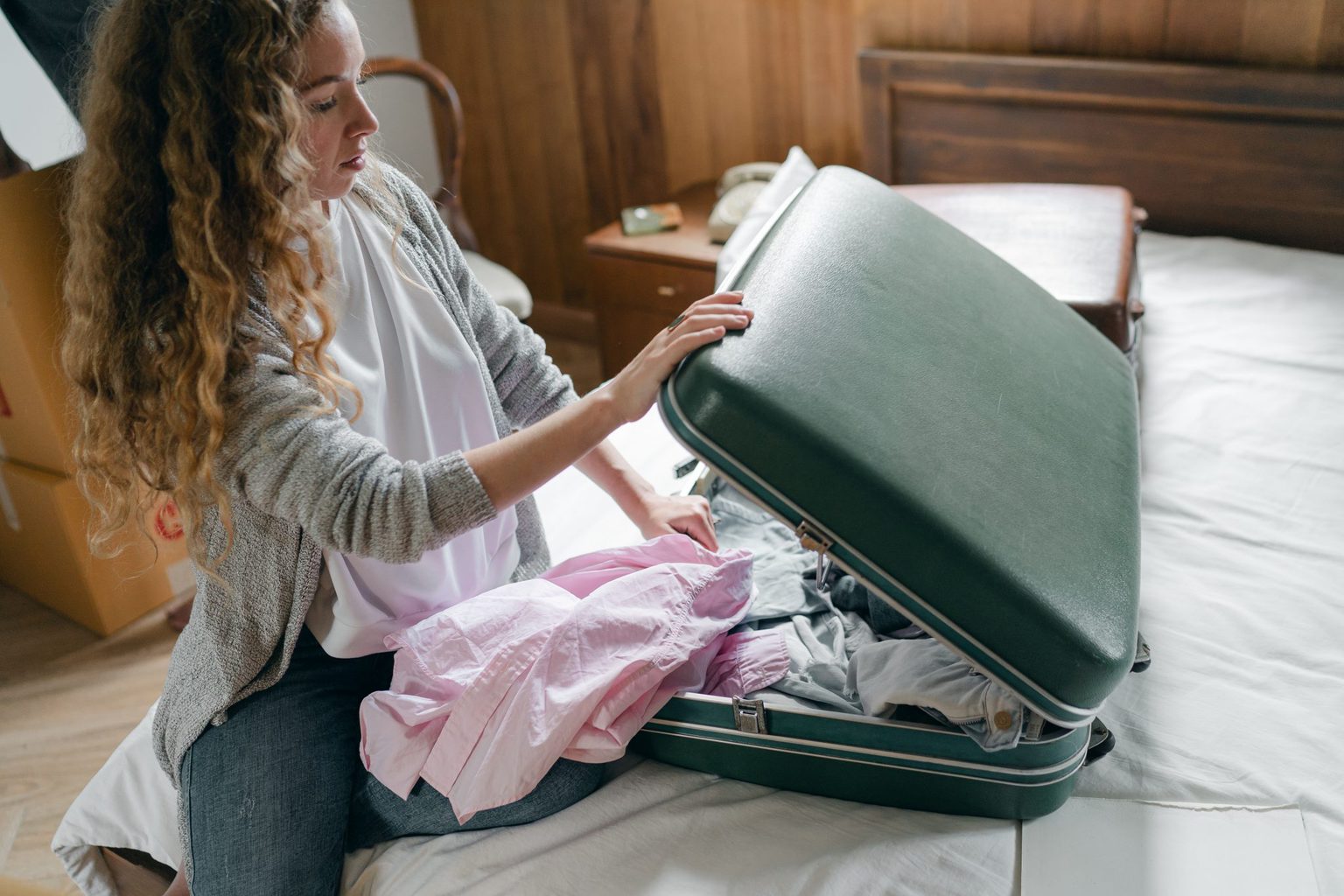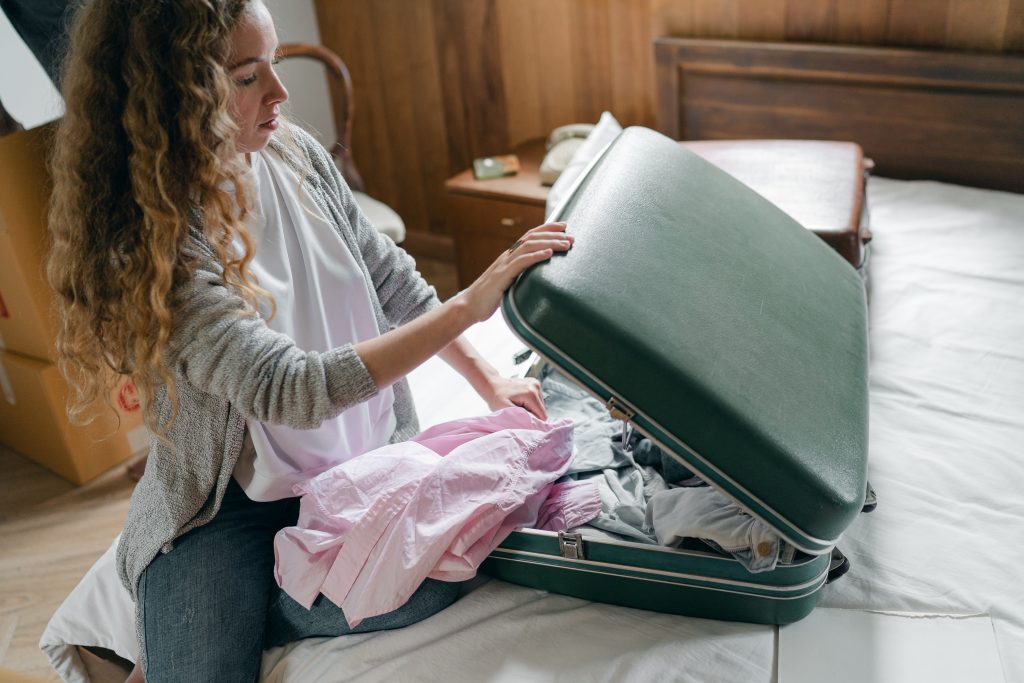 So we've covered what you should definitely have in your suitcase, but for safe measures we are going to cover what you should not be packing!
I think we've all entertained an occasion of overpacking with all the wrong items. The scenario is you show up, suitcase bulging, and can't find anything you actually need! This is definitely not what you're going for when you're leaving for an extended period of time.
The best way to determine what you should not be packing is to think about what items will already be available to you upon arrival. If you're going home or to a hotel for the break, you won't need to pack up any of your bedding and you probably won't need a hair dryer. Additionally, you don't need to bring every pair of shoes you own with you — shoes are heavy so it's better to bring just a couple pairs. Finally, you might have created a collection of pieces for attending college events that just won't be of much use over the break — leave those where they are.
It's best to leave as much of your room in tact as possible, so that when you get back, unpacking will be super seamless.
Everything else
Make sure to do a last sweep around you room to make sure you have everything you need. You don't want to forget any gifts you have for your friends and family in your college dorm.
Also, be sure to bring home some pictures of your memories at college to share with everyone when you get back home and maybe even a good read to relax during the time off.
What do you think of our guide to what to pack for winter break?
See, packing isn't so bad after all!
CF readers, we wish you a safe and happy holidays during the winter break! Take this time to unwind and reflect on everything you've achieved during the semester. And tell us what's on your winter break packing list below!