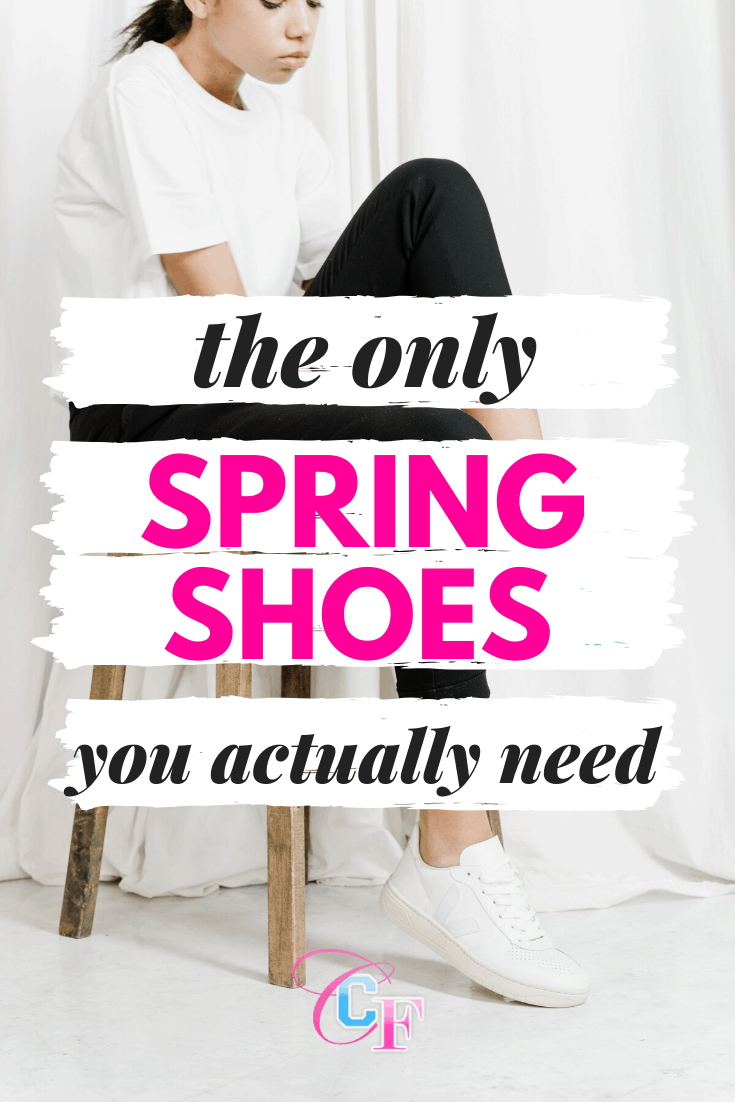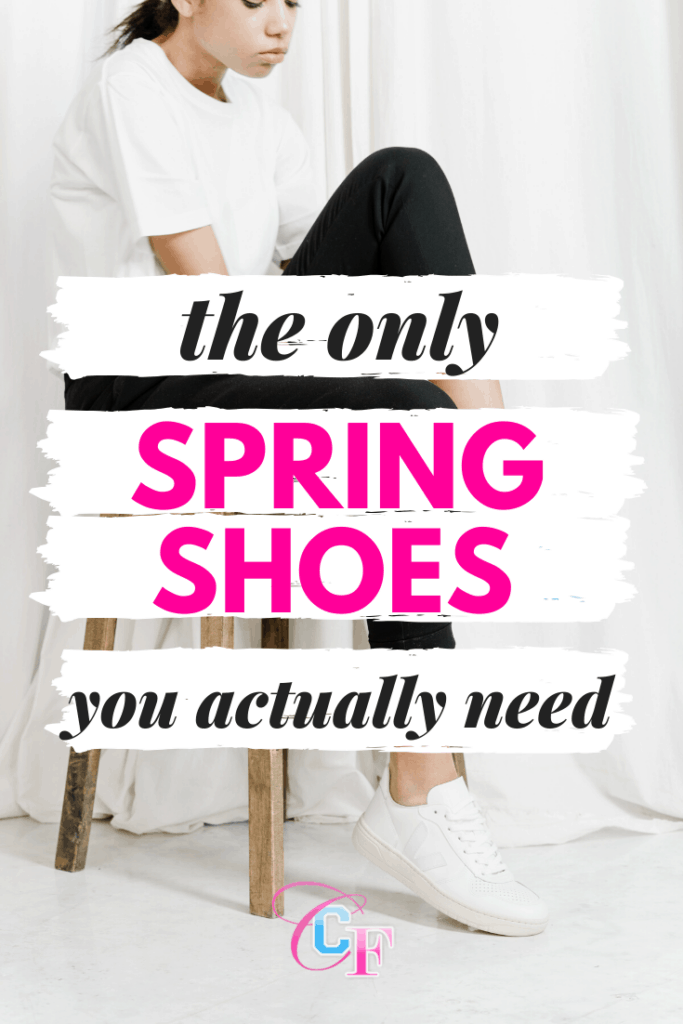 It's time to pack away those boots and finally get those cute spring shoes out! As the seasons are changing, it's time for your wardrobe to evolve as well.
However, there are so many Spring shoes styles now it seems impossible to pick the right ones.
Sandals, sneakers, espadrilles, slides, how do you choose?
As broke college students we can't own them all (although one can always dream), therefore opting for one to two versatile styles is best. (See my post on the ultimate feminine capsule wardrobe for more on basing your wardrobe around fewer, more versatile pieces.)
And so, it's with this in mind that I recommend white sneakers and ballet flats as your spring shoe choices this season.
Why these two pairs, specifically? Let me count the reasons.
First of all, both shoe styles are absolutely classic. Year after year, these styles have remained staples of a sophisticated-casual wardrobe. They aren't trendy, yet they always look fashionable and chic.
Furthermore, both styles are versatile. Your graduation dress can be accompanied by comfortable sneakers for a sweet, dressed-down vibe. As for ballet flats, take notes from our favorite French Instagram girls and rock them casually with a striped top and cropped pants.
An added bonus to both these styles is they're some of the most comfortable shoes out there. This makes them amazing for any traveling you have this spring break or upcoming summer. Enjoy your time off in style without the pain of aching feet.
White Sneakers
White sneakers are such a cute and easy style. They look amazing with shorts, skirts, dresses, and anything else you have in your closet. Along with this, they can be worn at practically every event that may fall on your calendar.
When choosing a style, I recommend a classic canvas option like Converse or Keds. I find these to be the most versatile for pairing with both casual and dressy looks. However, styles like the Adidas Stan Smith are also incredibly popular right now, for a trendier feel.
Casual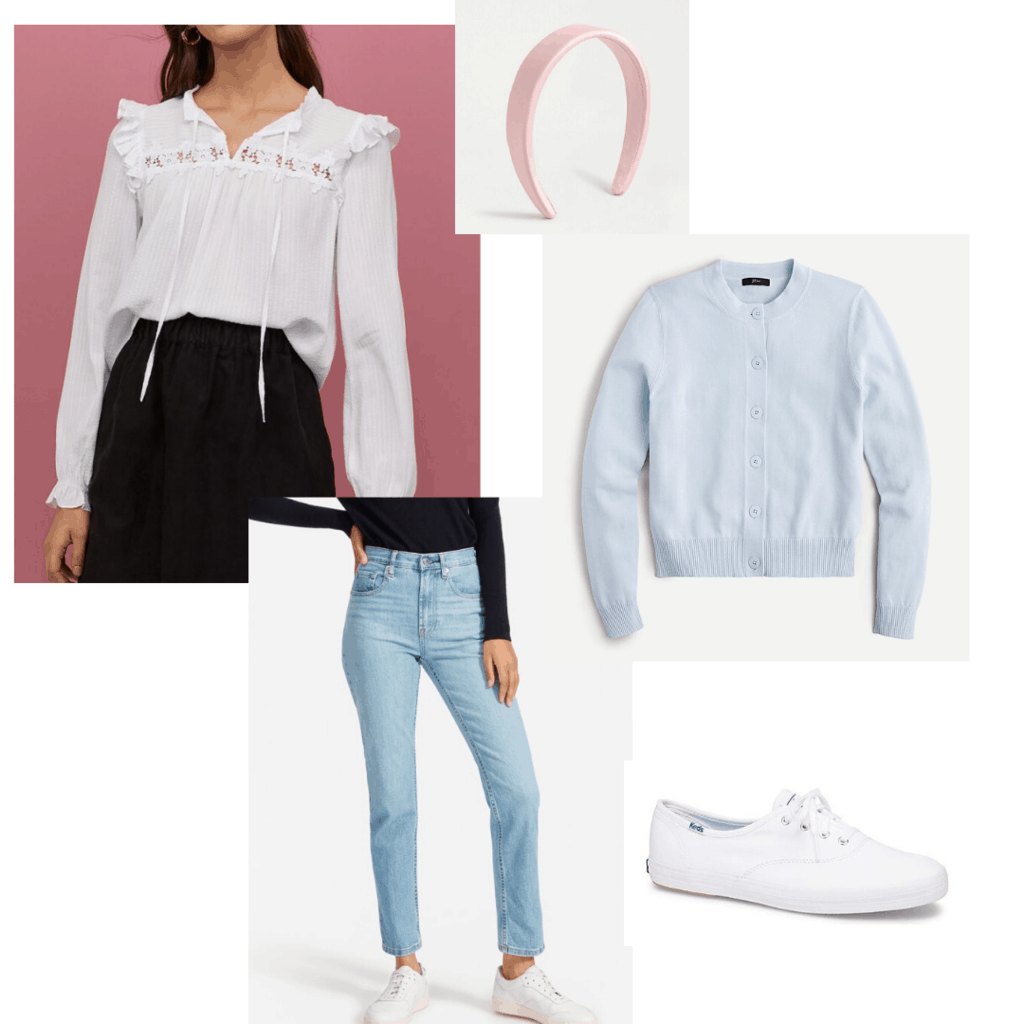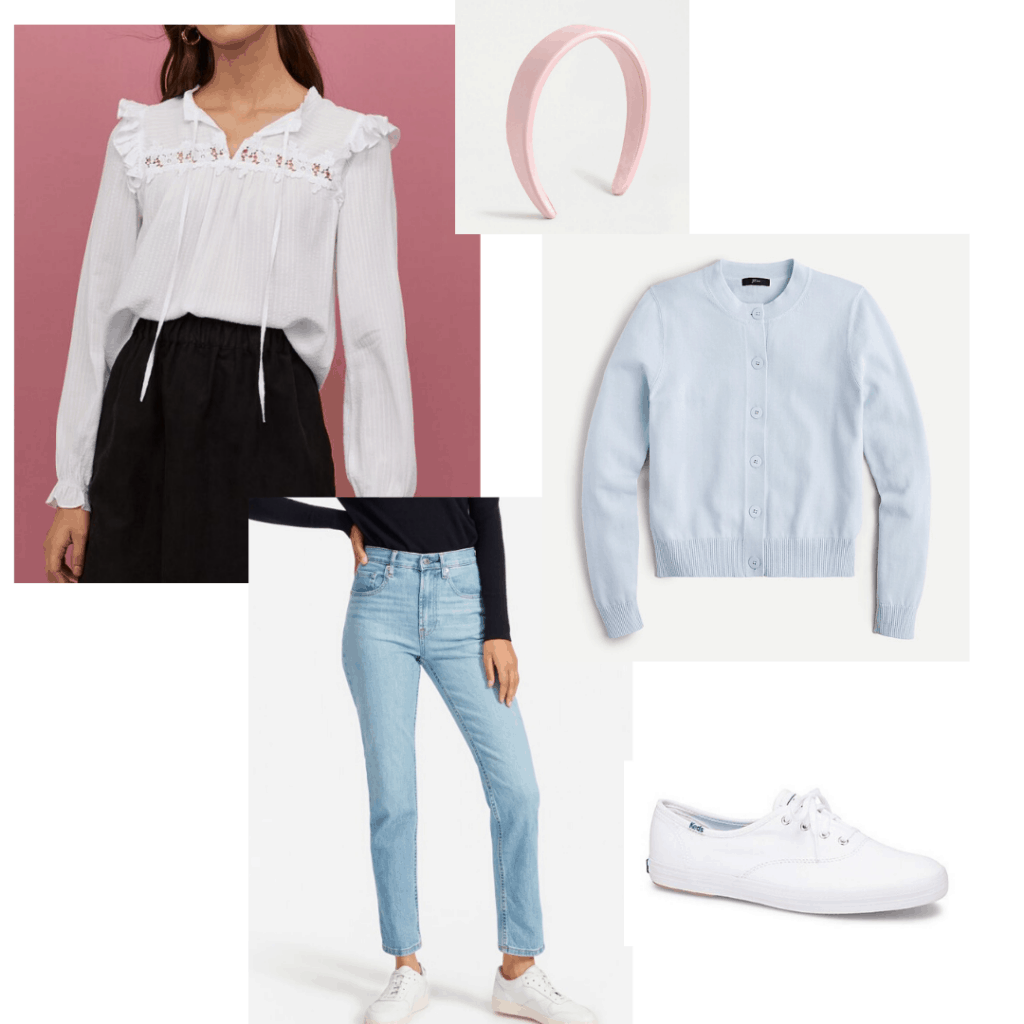 Products: Shoes – Keds, Blouse – H&M, Jeans – Everlane, Cardigan – J.Crew, Headband – J.Crew
Sneakers are obviously quite easy to style when going casual. However, you can always find fun new ways to mix it up.
This Spring, balance feminine and casual by styling light wash jeans, a girly blouse, and sneakers together. On chilly morning, add a pastel cardigan to brighten the look further.
Dressy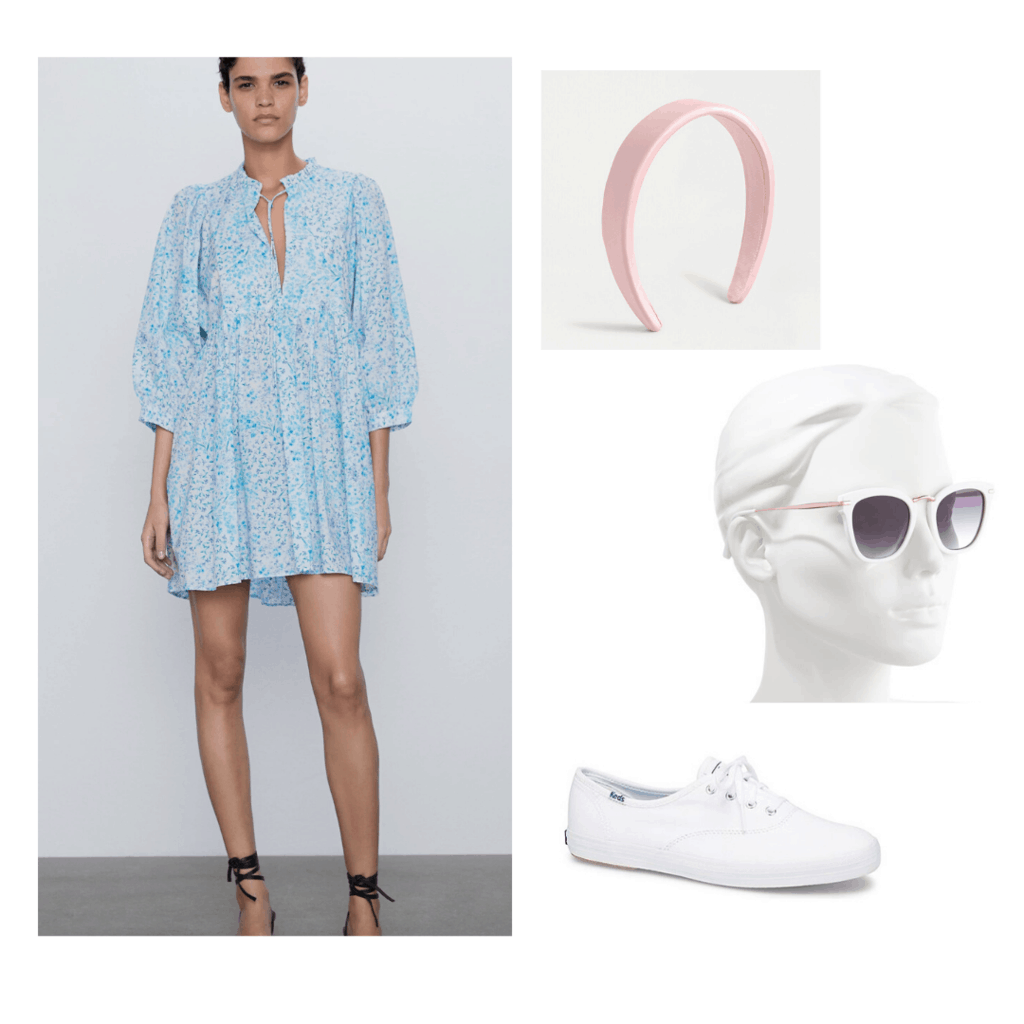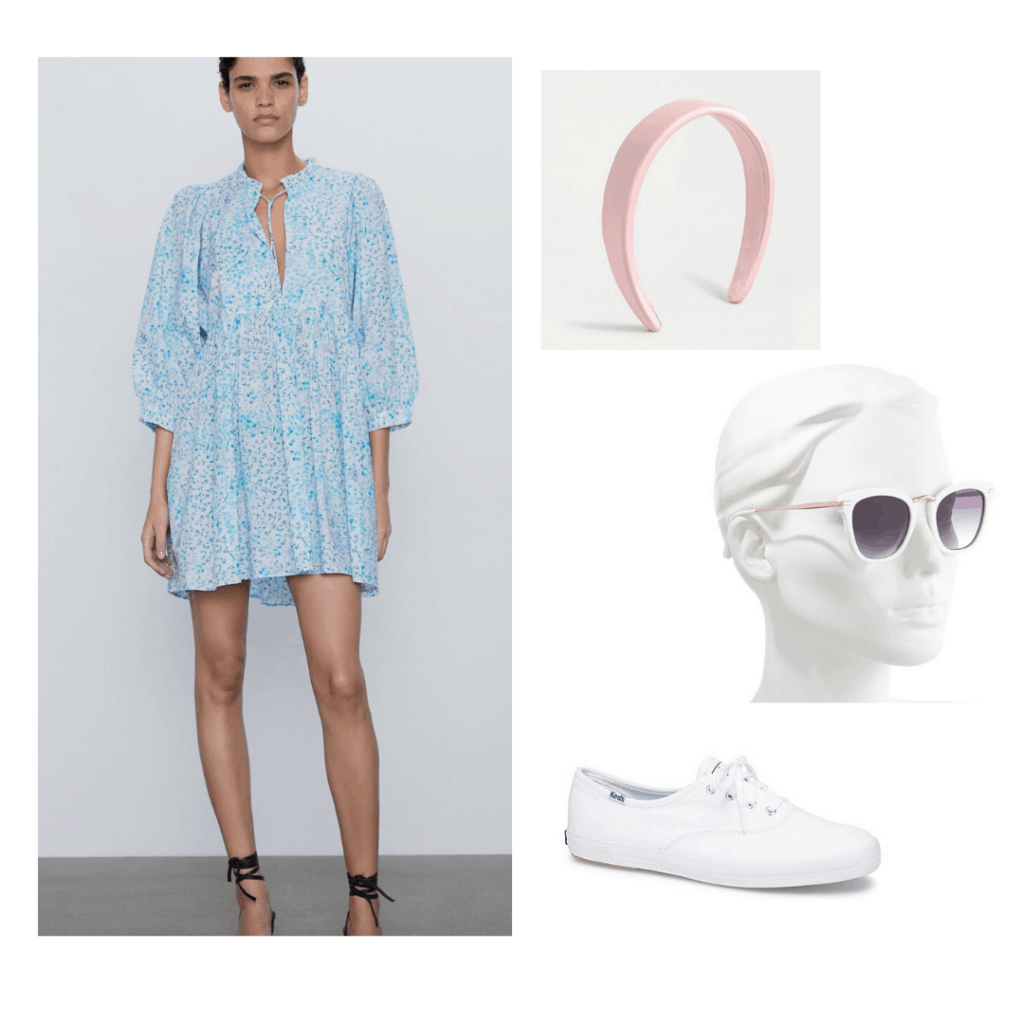 Products: Shoes – Keds, Dress – Zara, Sunglasses – Nordstrom, Headband – J.Crew
Change up your dressy attire with your little white sneakers this season. This is such a comfortable way to look cute for special occasions, parties, showers, and graduations, while remaining comfortable.
A sundress, sunglasses, and sneakers are the best combo!
Ballet Flats
Ballet flats, what's not to love about these shoes? They are practically a fancy slipper that's somehow viewed as classy. Sign me up.
Much like sneakers, you can style them any way you desire. Whether you're wearing them for casual days of finishing classes to formal events where you don't want blisters, these flats are a must.
Here are two fun and cute ways to wear them this spring.
Casual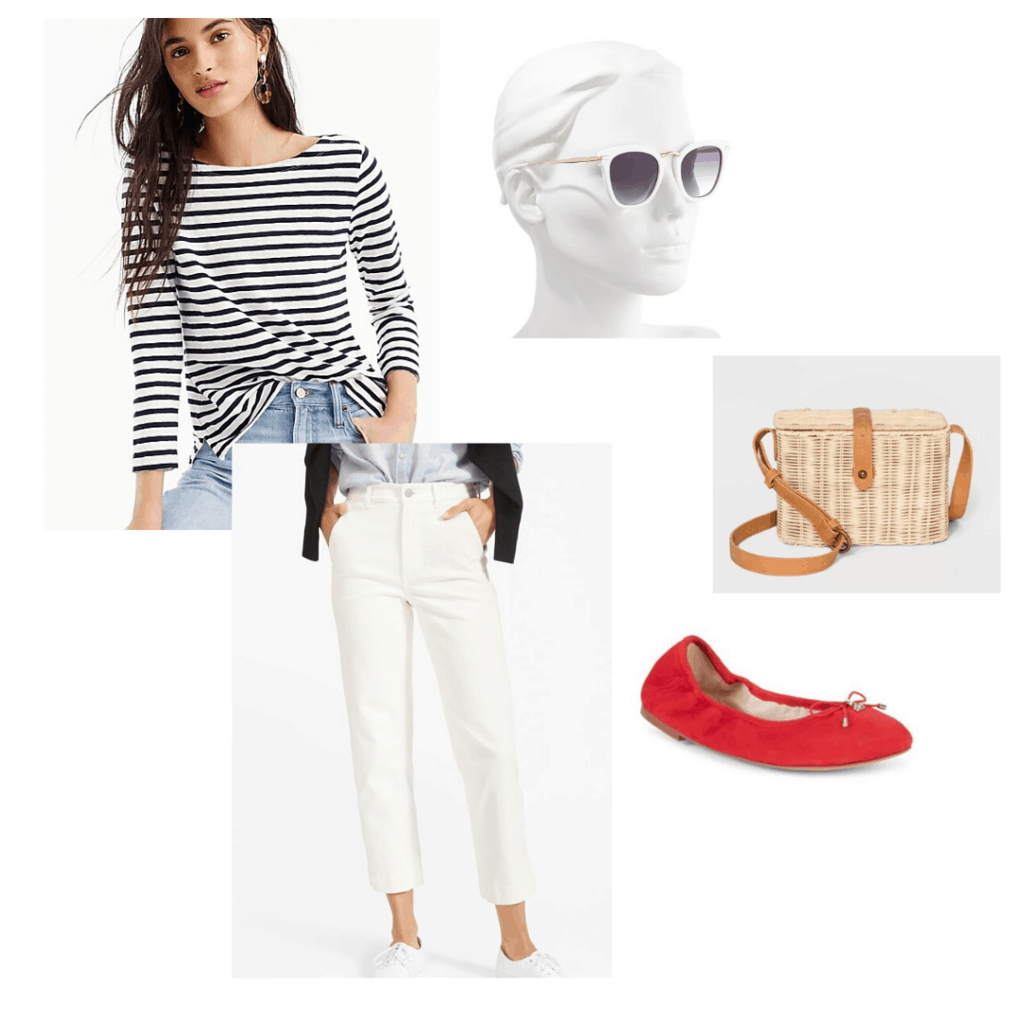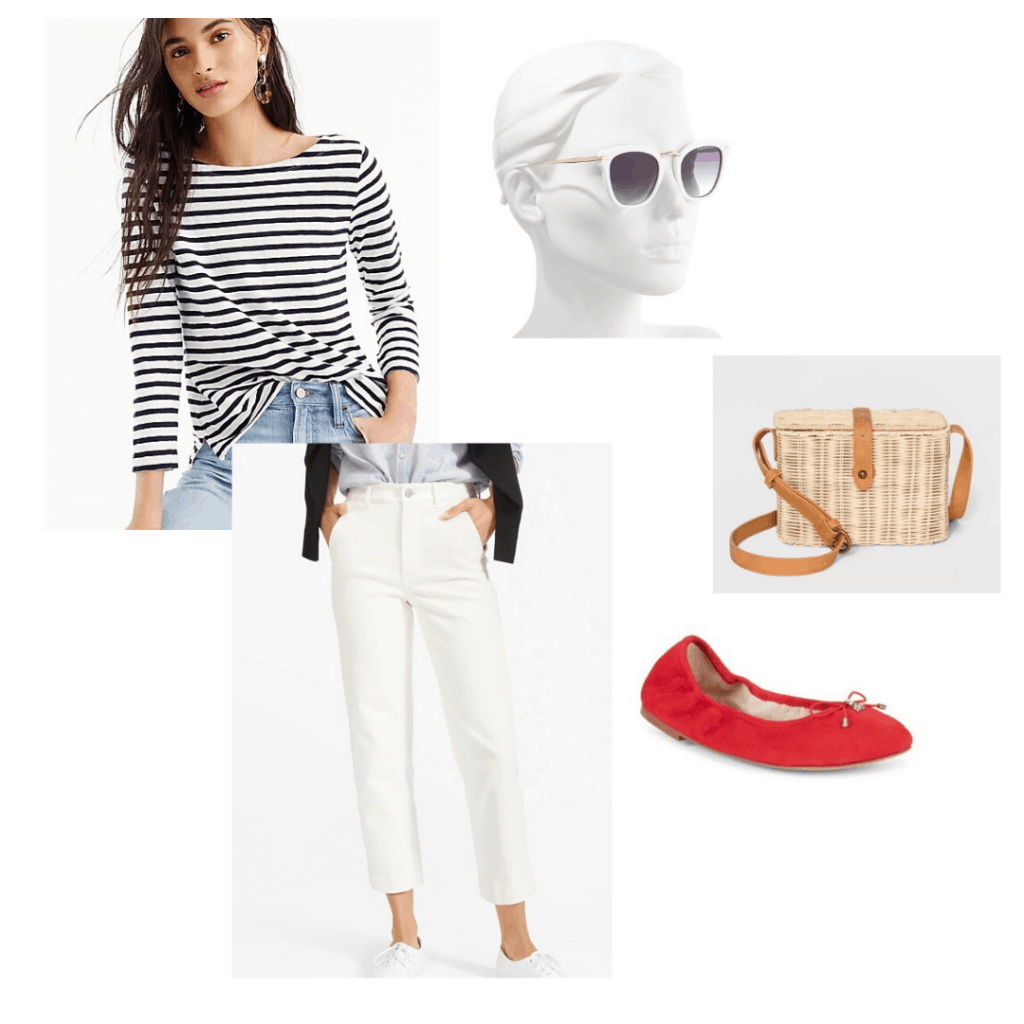 Products: Shoes – Saks Off 5th, Top – J.Crew, Pants – Everlane, Purse – Target, Sunglasses – Nordstrom
A French-inspired outfit is always a foolproof way to style ballet flats. As cliche as it may be, a striped shirt and cropped pants with these slippers is chic, classic, and cute. Add a little wicker purse for texture and finish it off with a red lip for the ultimate French girl look.
Dressy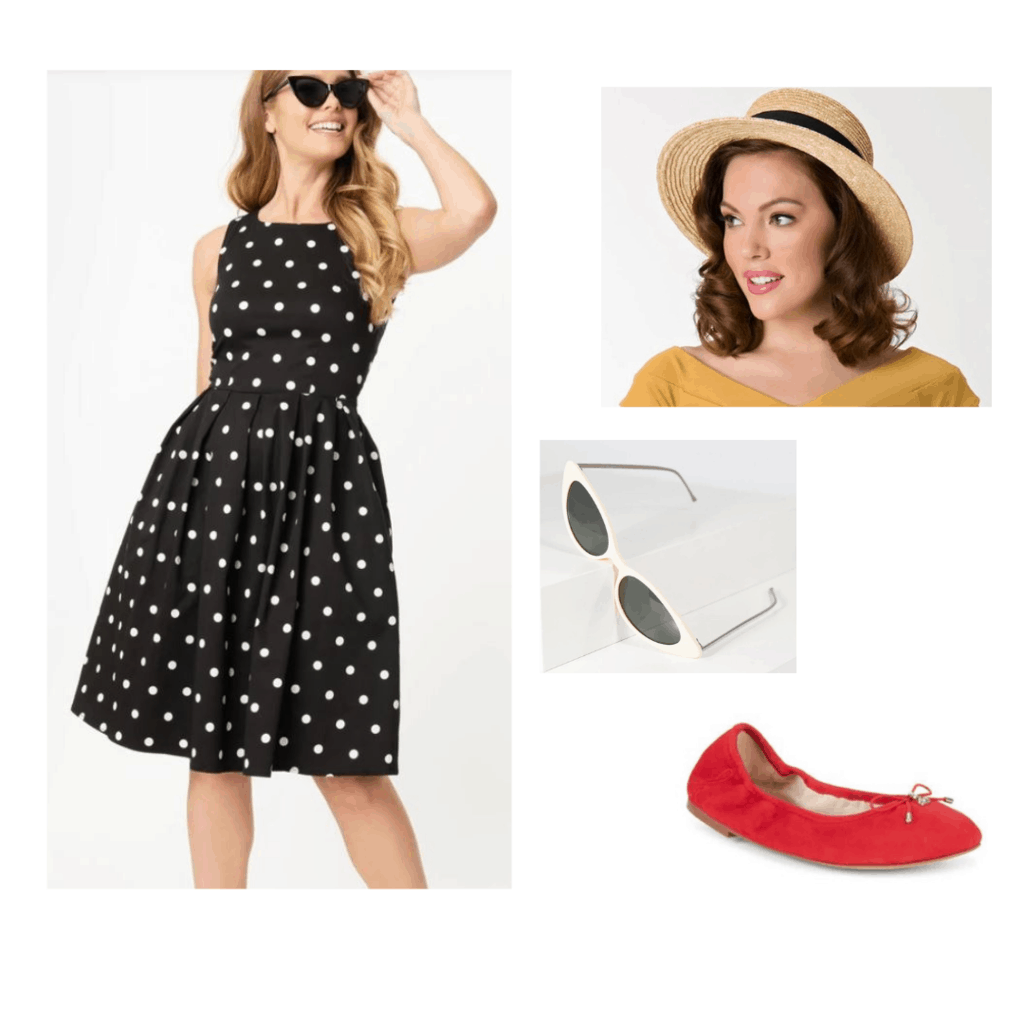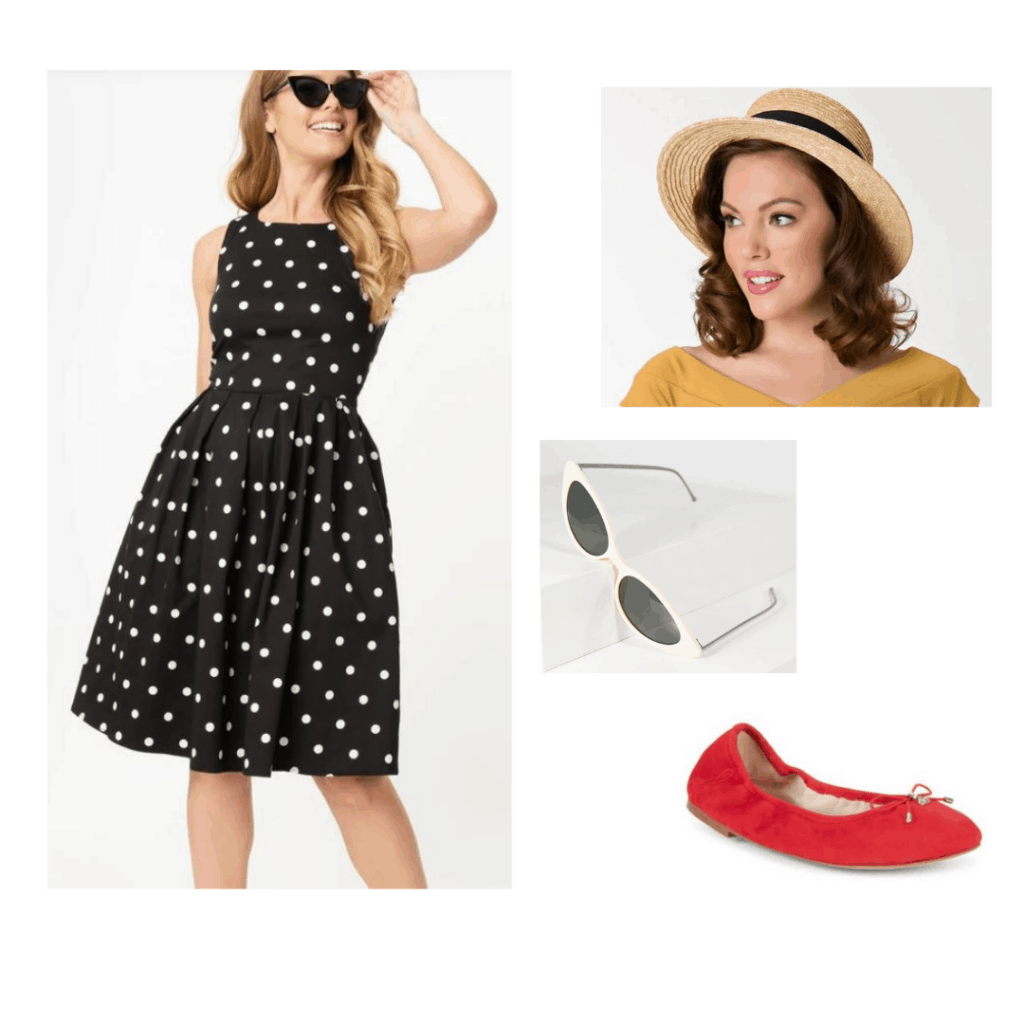 Products: Shoes – Saks Off 5th, Dress – Unique Vintage, Hat – Unique Vintage, Sunglasses – Unique Vintage
This vintage-inspired look is a stylish way to wear ballet flats this Spring. A flirty black polka dot dress with these shoes makes a feminine statement. Style it with a wicker hat and retro sunglasses to channel your inner retro Barbie.
Do you have these spring shoes in your closet?
Which of these two shoes will be replacing your boots this Spring?