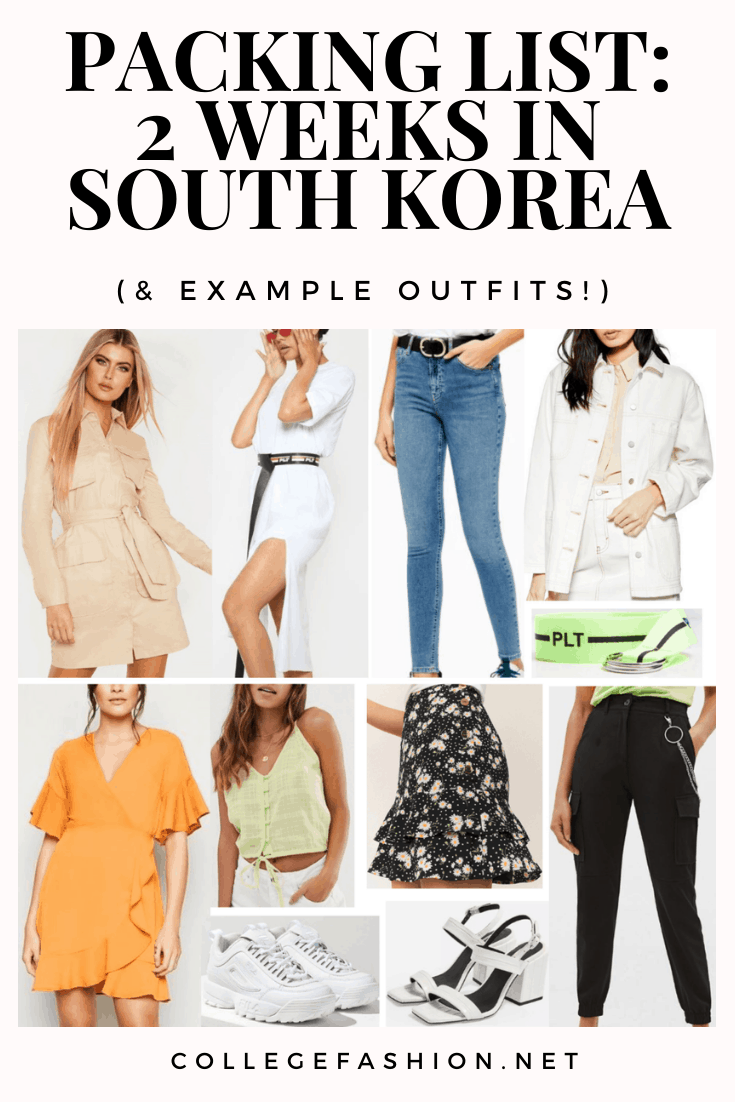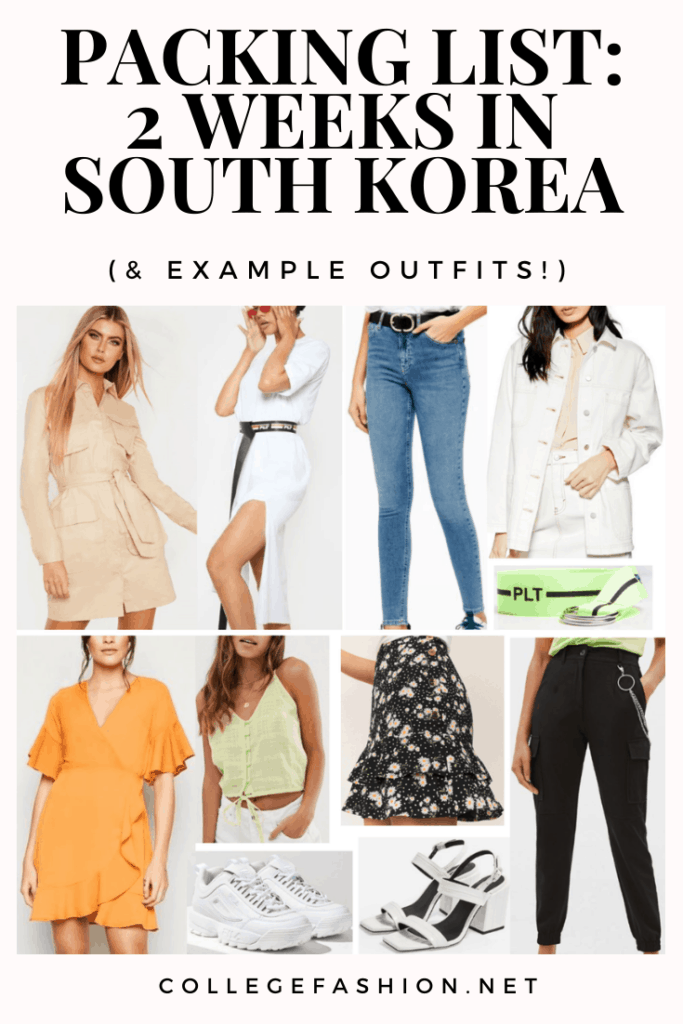 Packing for long-haul vacations can be a nightmare. When you're traveling to the other side of the world, especially for the first time, deciding what exactly you should pack (and what you should leave behind) can be a daunting task.
Well, don't worry CF readers, because I am going to be embarking on my first ever long-haul trip in the coming days.
As you can tell by this post's title, I'm going to be flying for the first time to one of my dream destinations: Seoul, South Korea! If you've been following my posts, you'll know that I'm a huge K-pop fan and enthusiastic about Korean fashion, beauty, and food, so this trip feels very much overdue.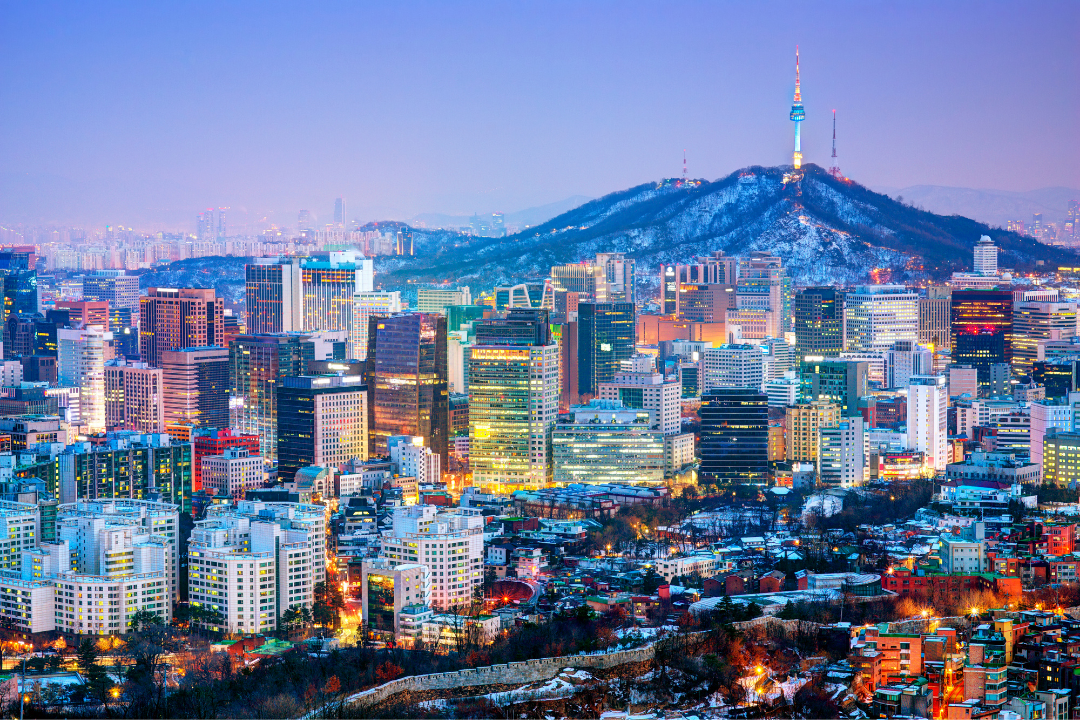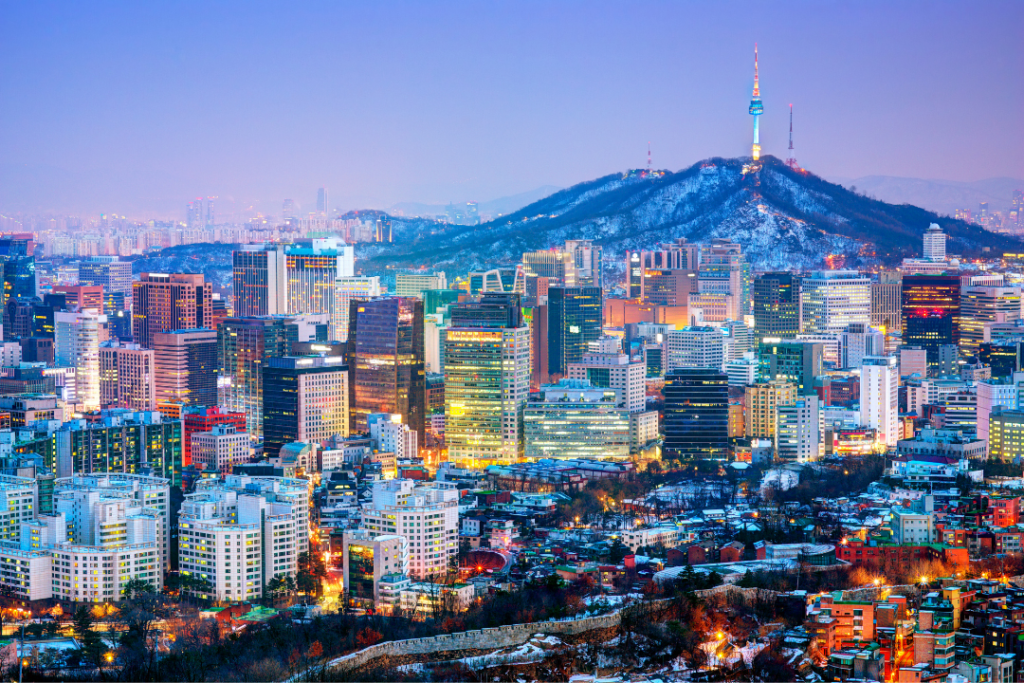 With that in mind, today I'm going to be taking you through the key items I'm bringing to keep my style looking fresh on my Seoul vacation.
This 11-piece South Korea packing list contains all the pieces you need for a trendy, feminine and functional vacation wardrobe.
(Note: to make this post as accurate as possible, almost all of the pieces included are clothing items I actually own. If the product was out of stock, I chose a similar one from the same store wherever possible.)
(For more capsule wardrobe inspiration, check out our posts on Game of Thrones star Sophie Turner, singer Billie Eilish, actress Blake Lively and Taylor Swift's Pastel Era.)
Things to Consider when Packing for a Long-Haul Trip
When dressing for a longer vacation, there are many factors you need to consider. Here's what I took into account when planning my South Korea packing list and capsule wardrobe.
Consider the weather and what you'll be doing on a day-to-day basis. Before I started packing, I made note of what the weather in Seoul is like this time of year. Thankfully, it's warm and sunny during the day before cooling down at night. Therefore, when planning my outfits, I made sure to include a neutral jacket that would match almost everything in my suitcase. I also applied this logic to my footwear. I am only bringing two pairs of shoes on my 2 week trip: a pair of white trainers and some pretty sandals for a dressier vibe. You do not need to bring more than three or four pairs of shoes on ANY vacation. And always remember to wear your heaviest items on the plane!
Buy your vacation items off-season to cut clothing and accessory costs. When I first booked my vacation, I worried about the lack of summer clothes I had in my wardrobe. Living in Ireland means that I'm subject to wet weather more often than sun, so my vacation closet was sincerely lacking before I went shopping for warm-weather clothing. I've written before about how buying seasonal pieces months in advance can help save you big bucks, and now that I've fully tested that hypothesis, I can confirm that most of the summer items below cost less than $20 each. Score for my wallet and my wardrobe.
Stick to your own sense of style, then elevate it. When planning a long-haul trip, it's important that you select any new vacation pieces carefully. You want to make sure that what you buy for your vacation fits into your fashion aesthetic and that new items will co-ordinate with the rest of your wardrobe when you return. For example, I'm a big fan of trend-driven fashion, so I incorporated items such as a neon green belt and casual shirt dresses into my vacation picks. I also love florals and feminine pieces, so my frill-detail skirt and dress will fit in well with my own wardrobe. In terms of elevating my look, I will be taking some fashion risks while in South Korea. I would never dare to wear a bucket hat in Ireland, but it's the first thing I'm going to buy when I go clothes shopping in Seoul. Take risks and have fun with it!
South Korea Packing List / Capsule Wardrobe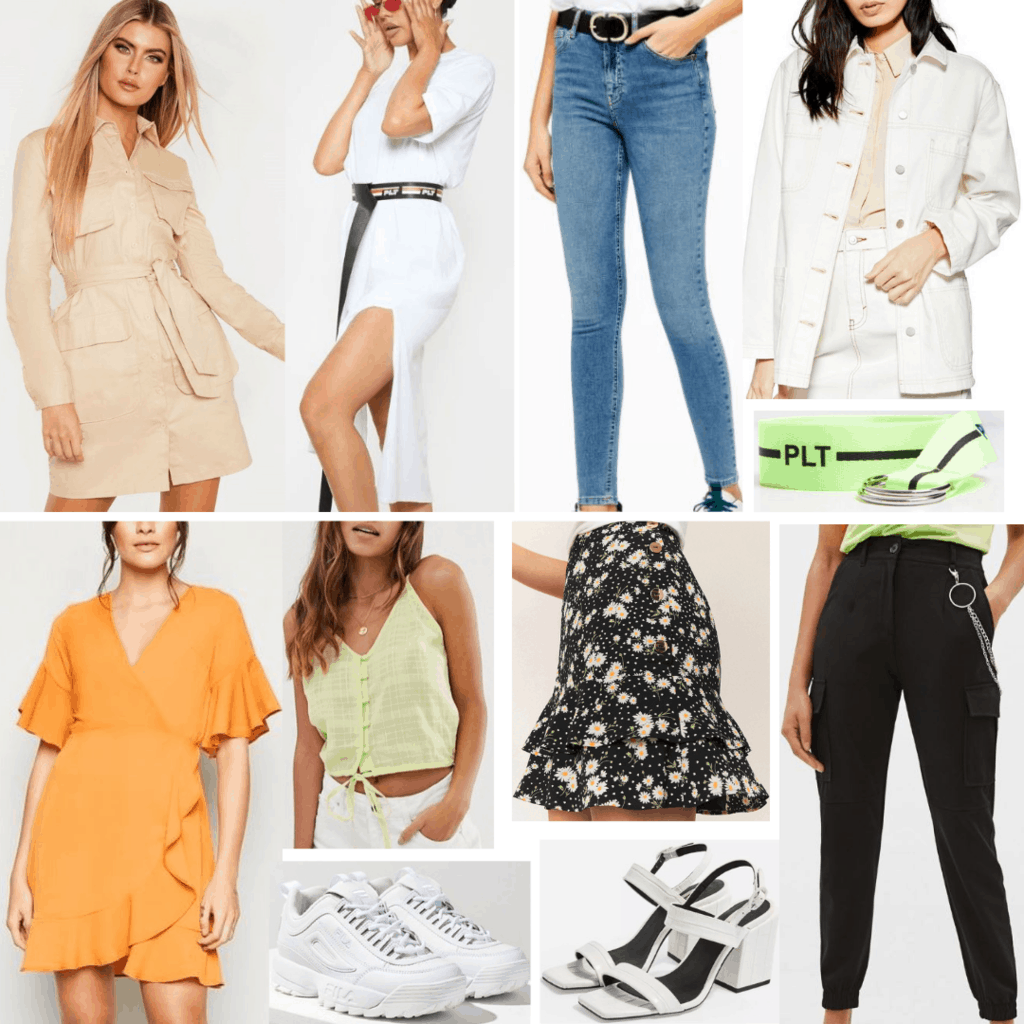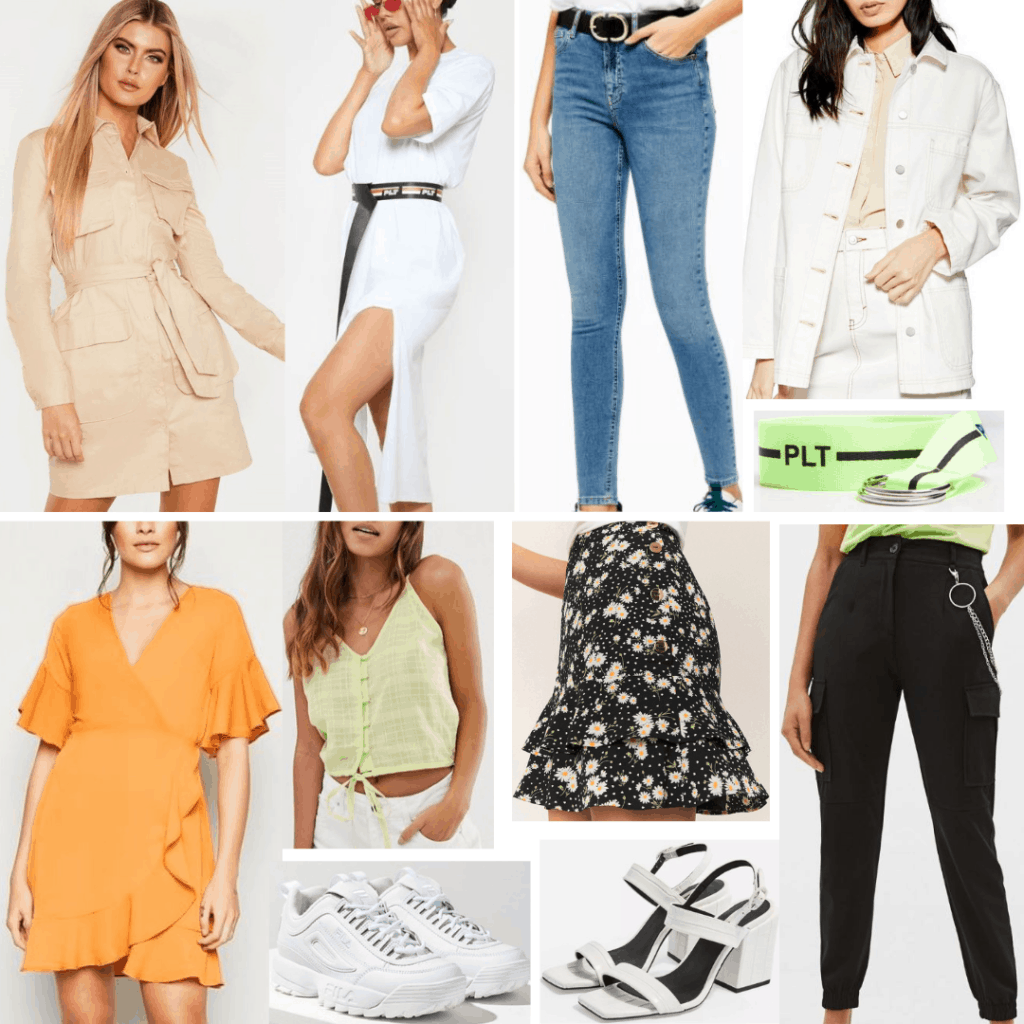 Products, L-R: Cream Shirt Dress – Pretty Little Thing, White Side-Split Shirt Dress – PLT, Blue Skinny Jeans – Topshop, White Denim Jacket – Nordstrom, Neon Belt – PLT, Yellow Wrap Dress – New Look, Yellow Cami Top – ASOS Design, Fila Disruptor Trainers – Urban Outfitters, Daisy Print Skirt – Oasis, White Heeled Sandals – Topshop, Cargo Pants with Chain Detail – Bershka.
As you can see above, my Seoul packing list contains a good mix of both my primary fashion aesthetics: trendy street-wear and flirty femininity.
My South Korea capsule wardrobe contains the following staple items:
2 cotton shirt dresses, one cream and one white
1 pair of blue skinny jeans
1 white denim jacket
1 neon green belt
1 yellow dress
1 pair of white trainers
1 pair of white heeled sandals
1 flippy skirt
1 yellow camisole
1 pair of joggers
Obviously, there are a few basic items missing from this capsule. A couple white t-shirts are always a good bet for a warm-weather vacation, as is a hoodie for night-time and maybe another pair of pants, but those items are staples rather than statement pieces.
So, without further ado, here's how I'm going to style my 11-piece capsule while on vacation in the city of Seoul. Grab your bucket hat and let's break it down…
South Korea Packing List Look 1: Daisy Dream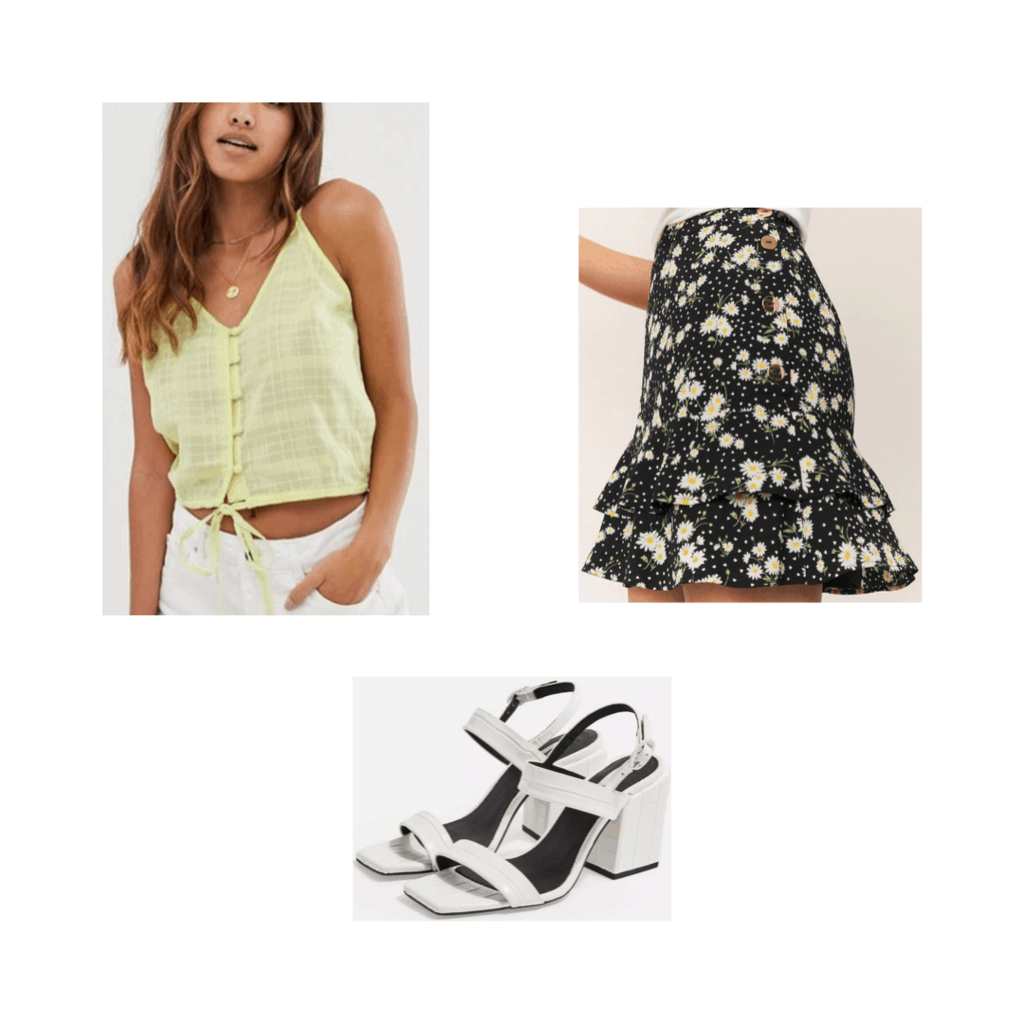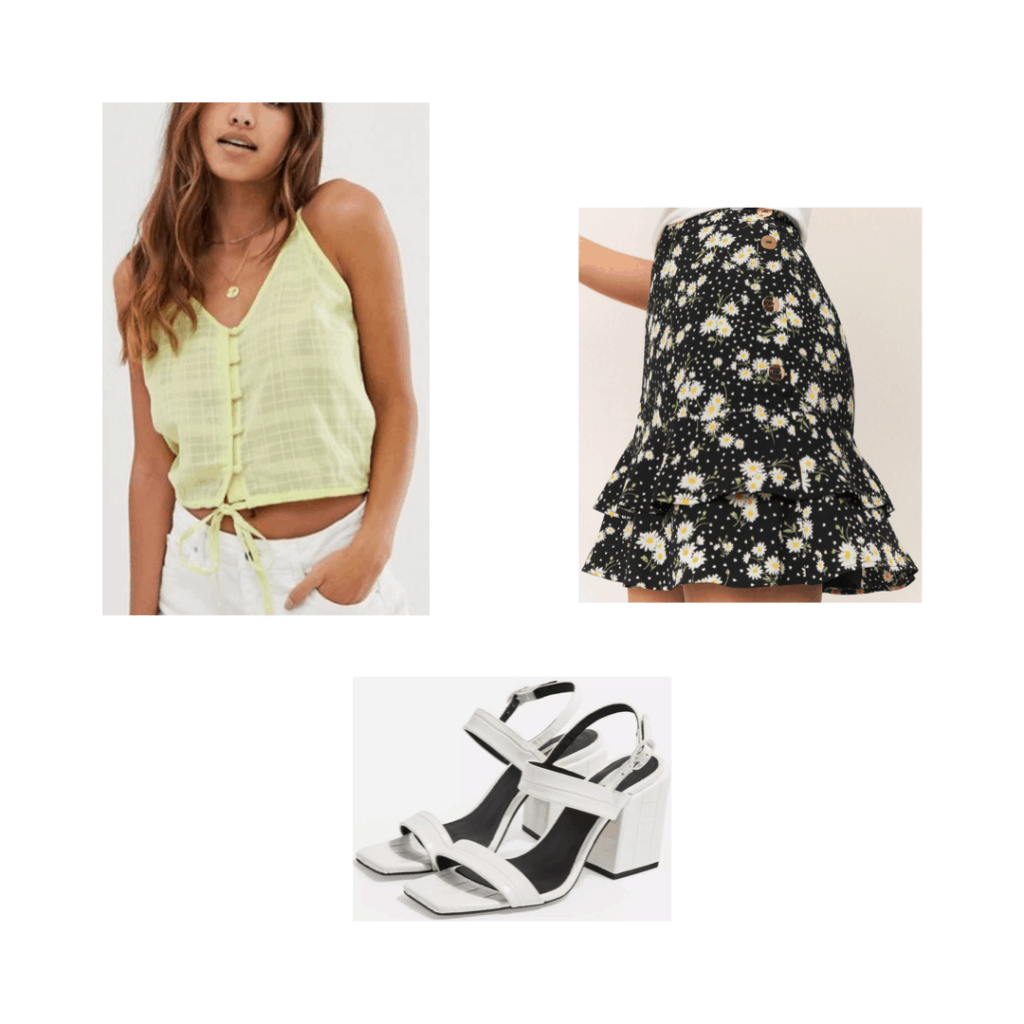 For this first look, I've combined my lemon camisole with a ditsy daisy-print skirt and my trusty Topshop sandals for a fun and flirty daytime look.
I'll probably wear this outfit when I'm strolling around Gangnam, or while searching for the best K-Beauty products in Itaewon's shopping district.
Look 2: Seoul Sunshine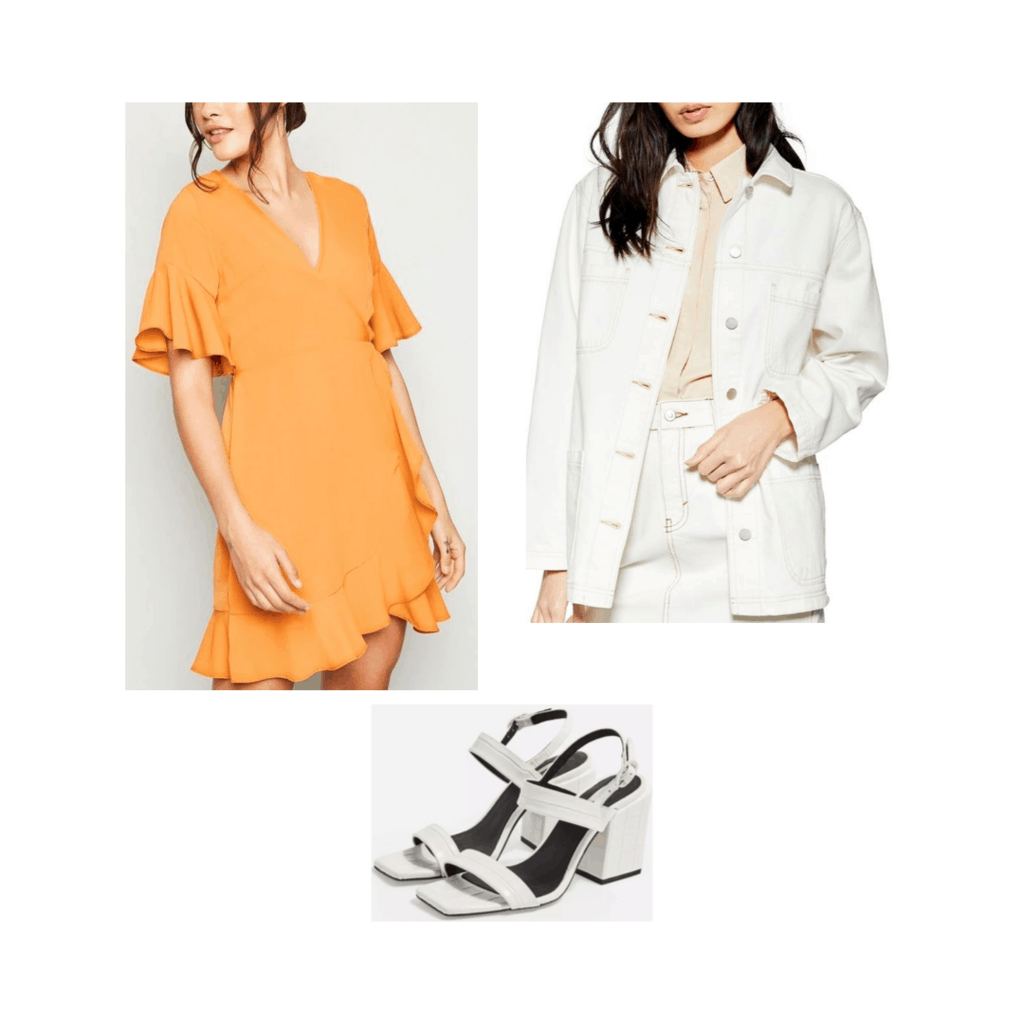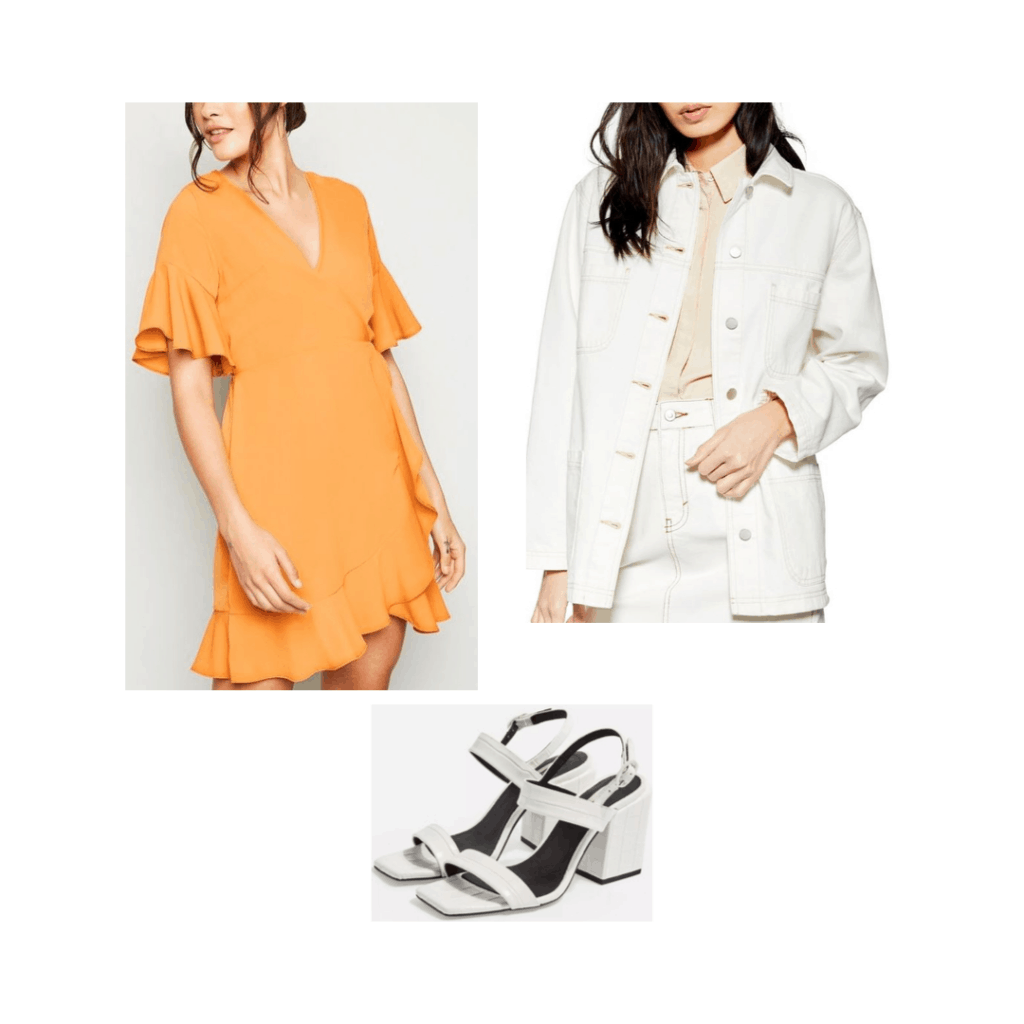 This next day outfit is one of the simplest of the lot. All I need to do is throw on a little yellow dress and white sandals and I'm good to go!
When the evening comes and temperatures drop, I'll be glad that I brought my trusty white denim jacket. This outfit will be ideal for heading out to a traditional Korean barbecue for dinner with friends.
Look 3: Get Shirty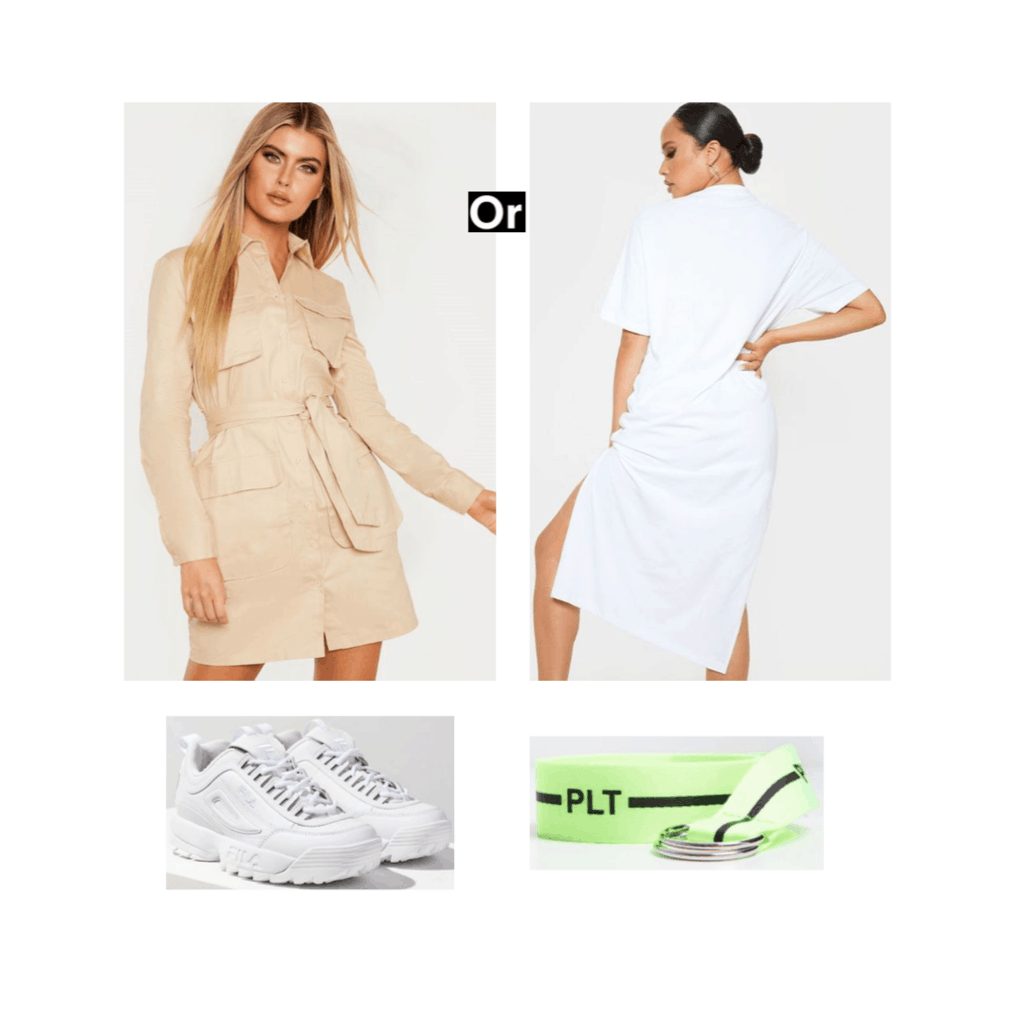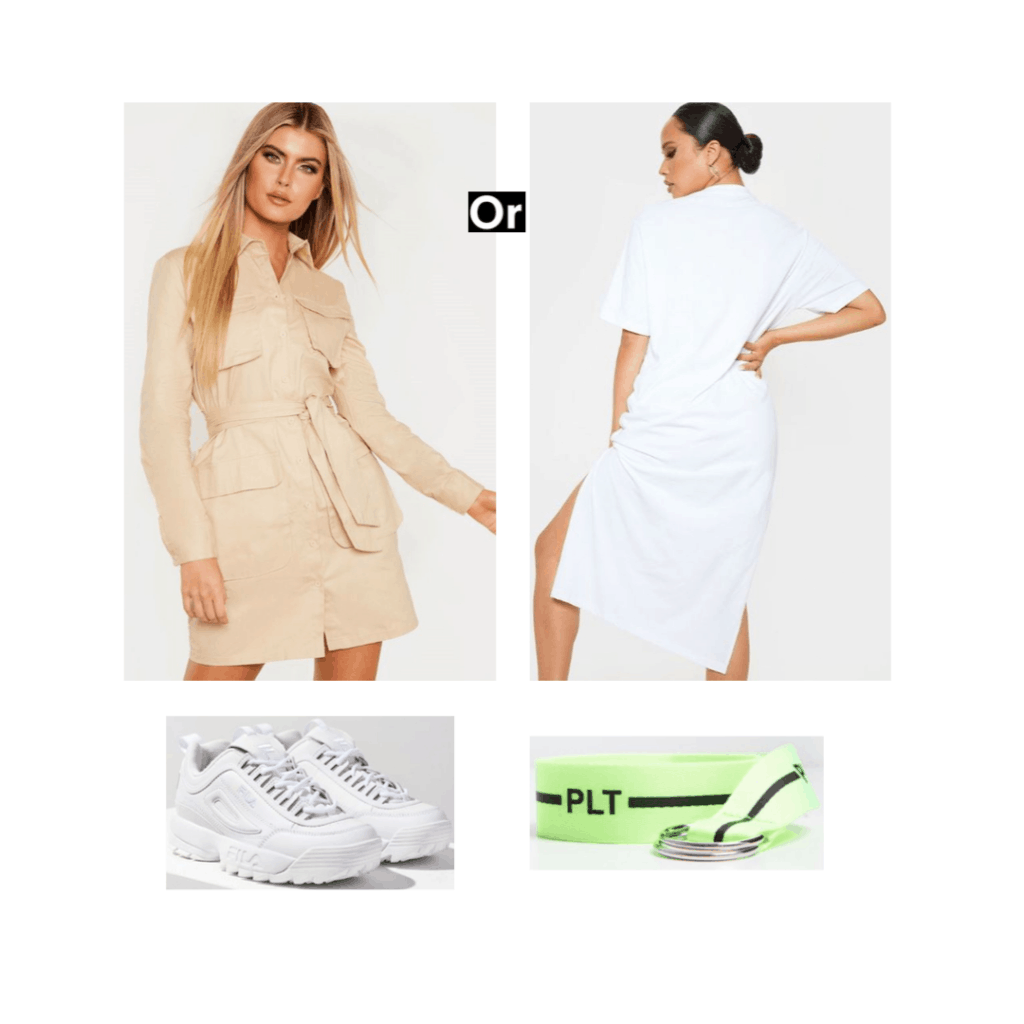 There's nothing I love more than a good shirt dress to smooth the transition from day to nightwear. I found both these dresses on Pretty Little Thing, and the cream one in particular is amazing because it's made for tall ladies like myself.
Simply pair the cream dress with Filas for a casual and cool look, or go trendier with the side-slit dress and a neon tape belt. Insta ready in less than a minute!
Look 4: Jeans & a Nice Top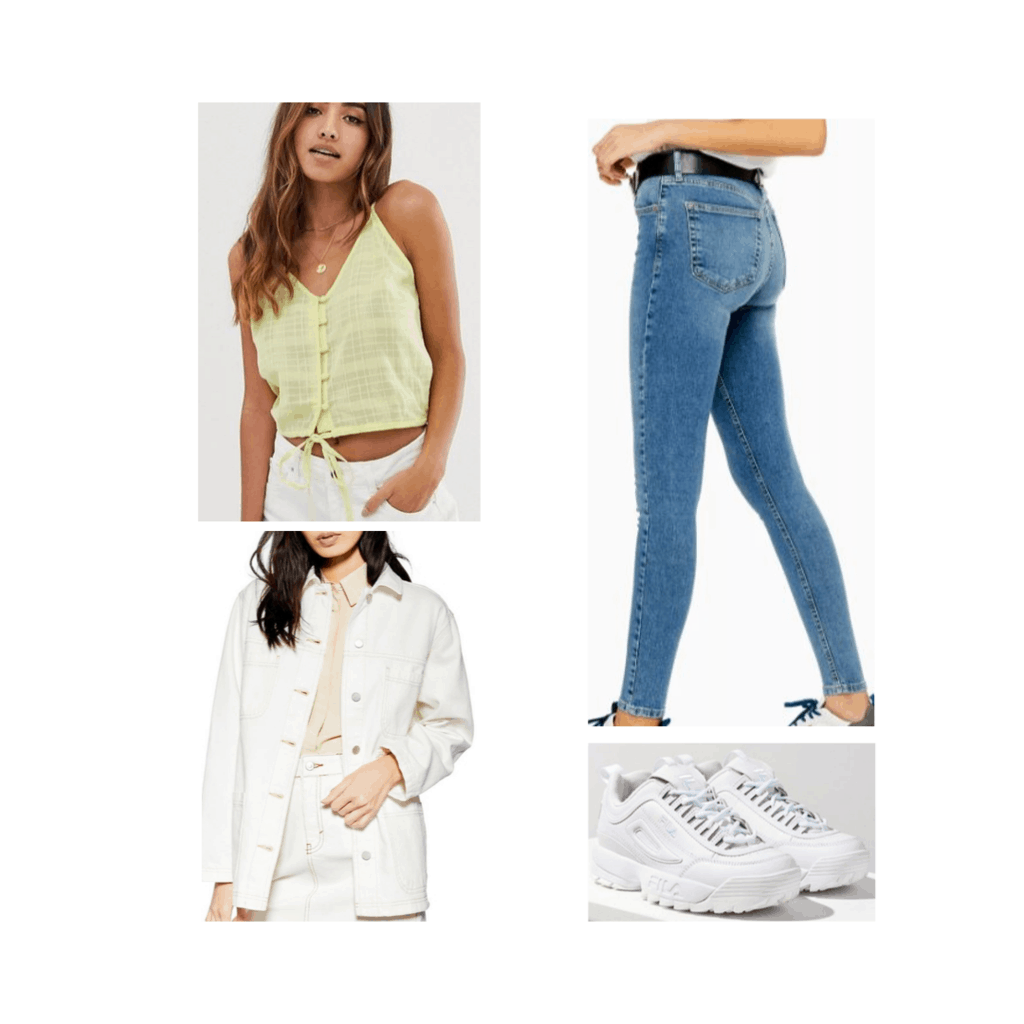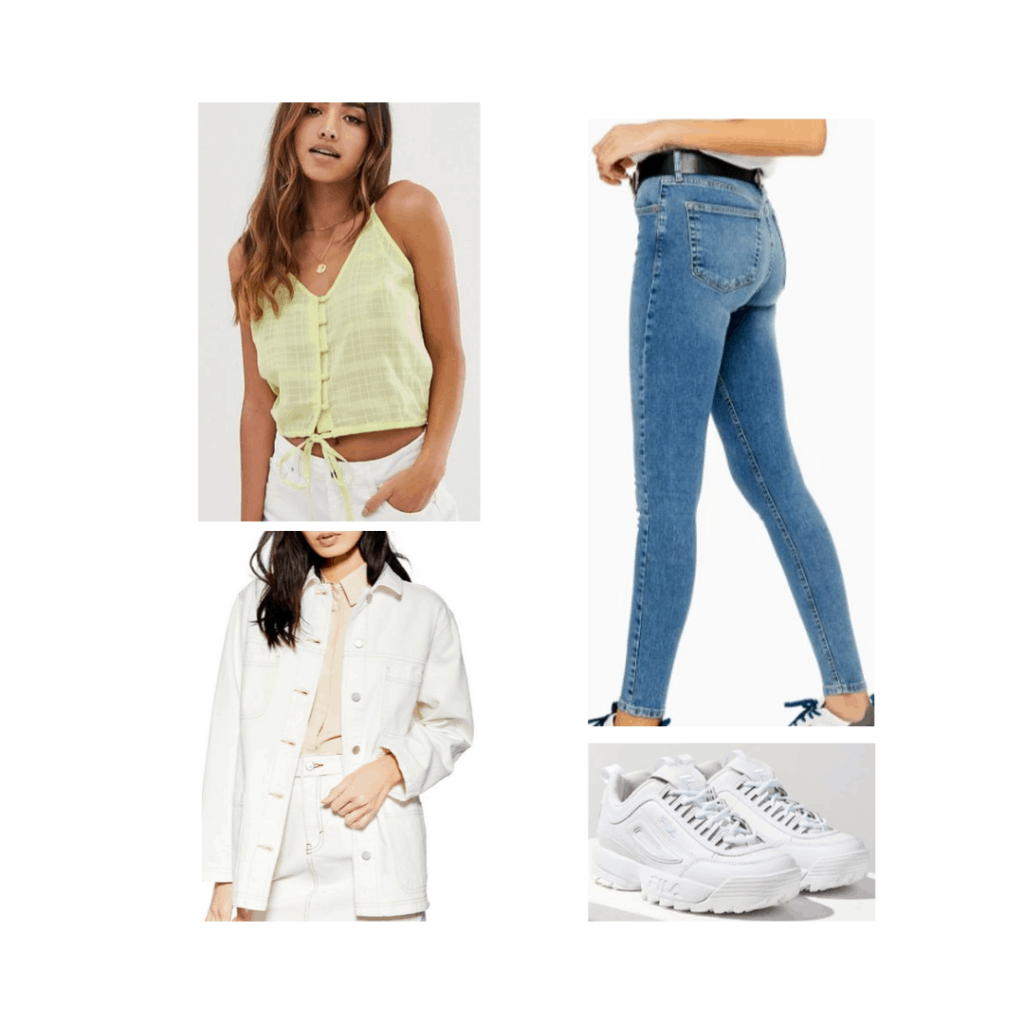 This one needs no explanation!
Every gal needs a look like this no matter the occasion, so pair a pretty top with your favorite jeans, a staple jacket and some trainers for a cute, casual jeans-and-a-nice top outfit.
This combination is suitable for just casually kicking around town, or equally, could be worn when you're sightseeing and taking in the city's many landmarks.
Look 5: Seoul Streetwear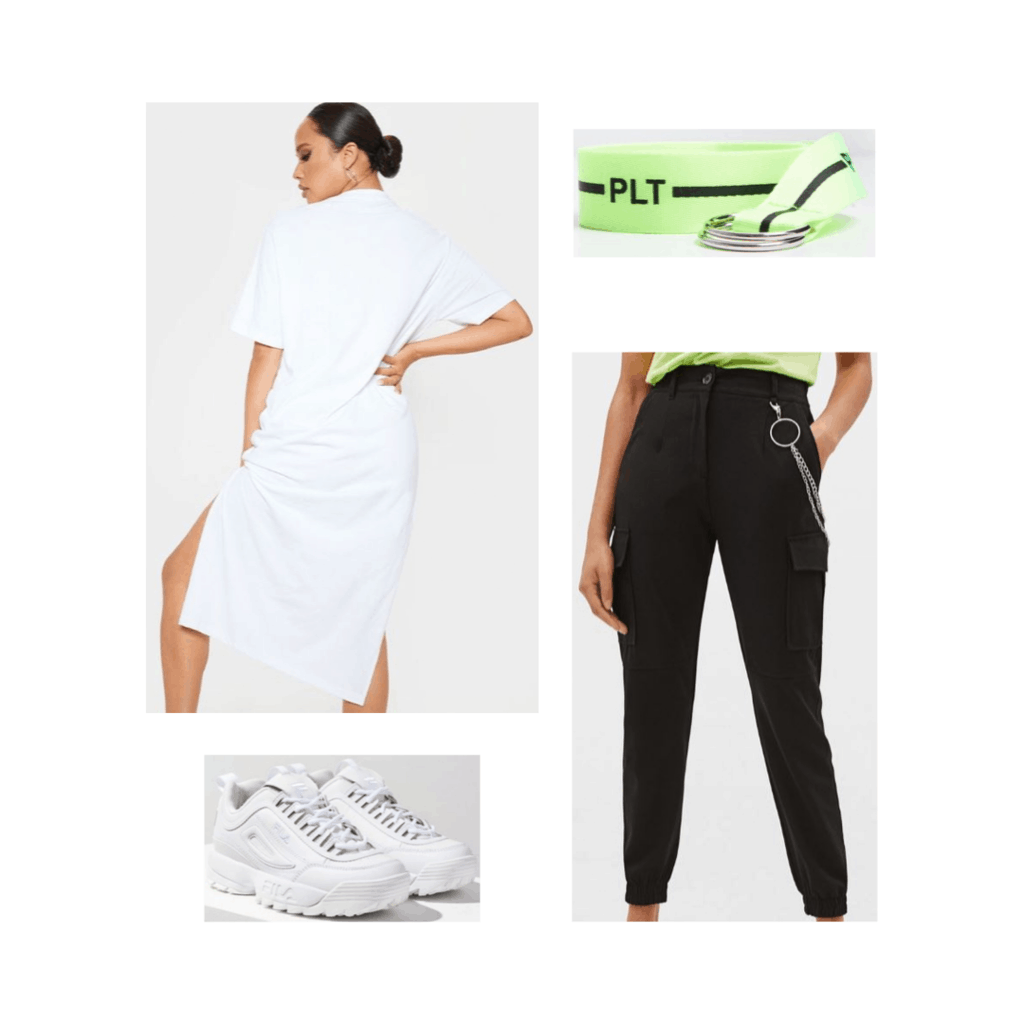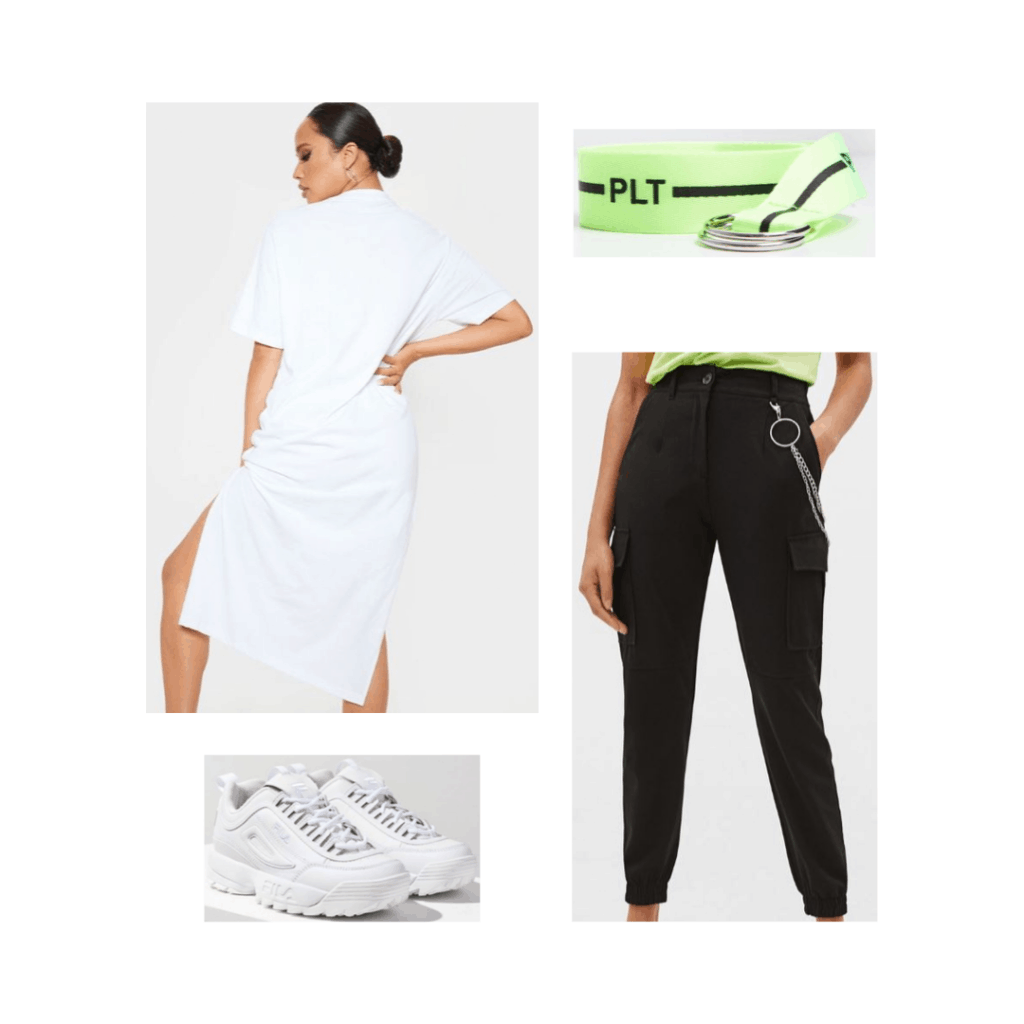 Finally, I'm taking street-wear to the extreme with this K-pop inspired outfit.
To get the most wear out of your shirt dress, why not tie the slit sides at the waist to make a whole new t-shirt? Paired with some BTS-inspired joggers, the tape belt and trainers, this look is peak Seoul street-wear and I love it!
What do you think of my South Korea packing list? Did I forget anything?
Have you ever struggled to pack for a long-haul trip? What advice would you give to others trying to curate the perfect vacation wardrobe? Do you have any post requests? Let me know in the comments below!