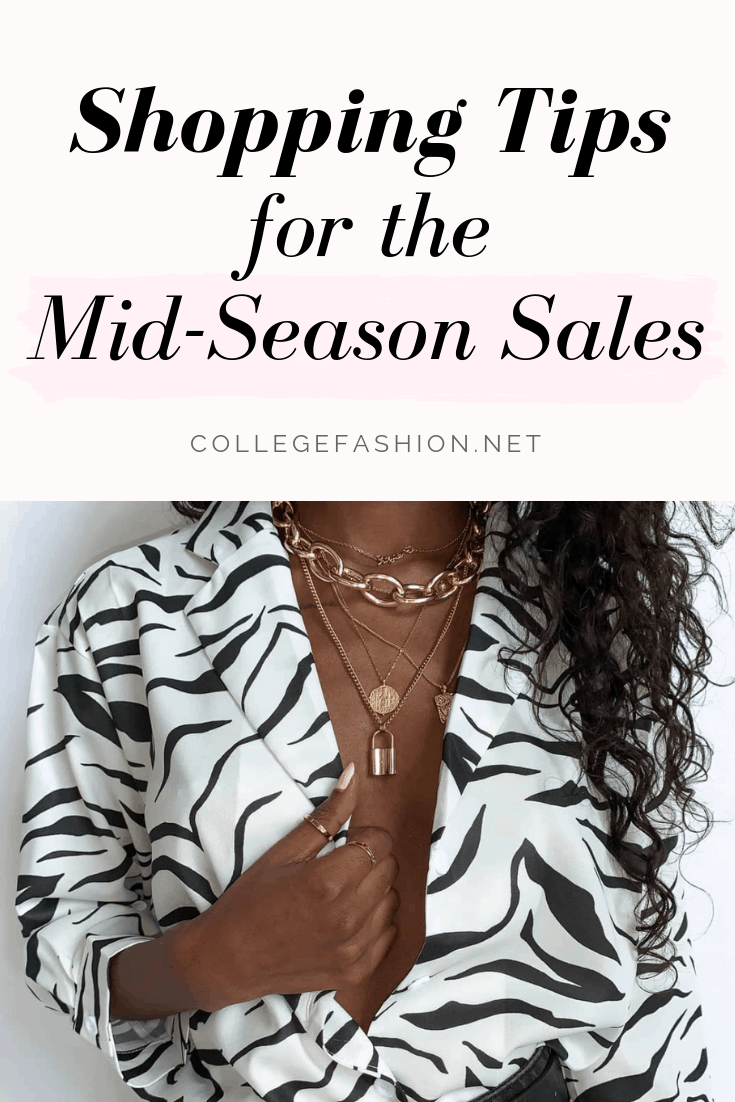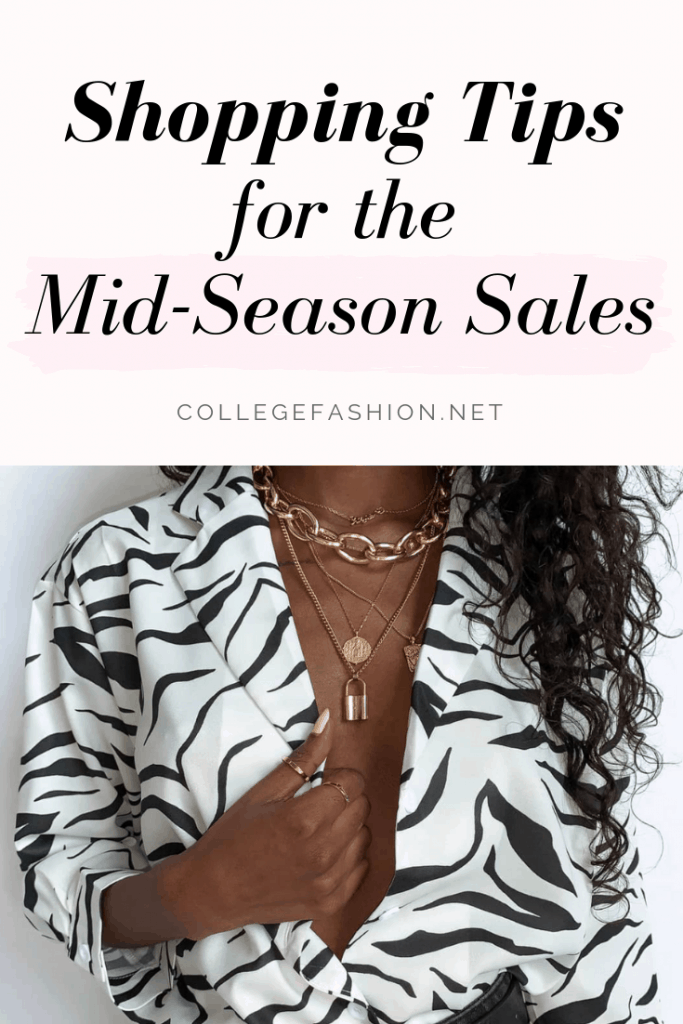 It's that time of year again, ladies. That's right, the mid-season Summer sales are in full swing and if you're anything like me, then three things are certain.
The first: your inbox is flooded with alert emails, promising amazing discounts on products you've been lusting after all season.
Secondly, you get the feeling that your wardrobe needs a little update, mainly because you've been wearing the same t-shirt and jeans combo for the past four months.
And finally: you're on a college budget, so your spending capabilities are limited.
Well, fear not friends, because I am here to gift you with a comprehensive guide on how to shop smart and save this Summer.
I know that it can be difficult to wade through the seemingly never-ending pages of discounted items to find pieces that are truly great and will stand the test of time.
So, from one clothing addict to another, here's how to get the best bang for your buck this season!
Tip #1 – Make a List
When sought-after sales finally go live, it can be tempting to splash the cash without a second thought. After all, you're working all summer and you deserve to treat yourself.
However, it's unlikely that you actually need four pairs of $5 denim shorts. Therefore, going into the mid-season sales with a game plan is much smarter shopping practice.
Start by looking inside your wardrobe and taking note of the essential items that you already own. For example, last year I invested in two pairs of high-quality Topshop skinny jeans. Therefore, I'll be avoiding the denim sales this payday because I simply don't need any more jeans, no matter how good the bargain.
Secondly, take stock of the items that you feel are missing from your closet. For me, this list consisted of a white denim jacket, a linen dress and comfortable, work-appropriate sandals.
Therefore, when the sales began, I searched for these specific pieces instead of scrolling aimlessly and bagging things I didn't need.
It is also advisable that you take note of any special occasions or formal events coming up in the following months. For example, I will be celebrating my 22nd birthday this fall. So, naturally now is the perfect time to nab an amazing party dress at a great price!
Tip #2 – Invest in Accessories
If, like me, you have a closet full of clothes but feel as if you are wearing the same outfit combinations every week, then why not consider investing in the little things in life?
Accessories are the cheapest and easiest way to change up an entire look without breaking the bank. Last month, I purchased a trendy sage-green tote bag similar to the one above. Safe to say, this little investment adds a quirky touch to many of my go-to Summer outfits.
In particular, keep an eye out for accessories such as statement belts, hats, and jewelry. These items are inexpensive but can have a major impact on your look. (Check out my post on a capsule wardrobe inspired by Sophie Turner for more cute accessory inspiration!)
Tip #3 – Buy Seasonal Pieces Months In Advance
Ok, hear me out. I know that when it's hot, the last thing you want to do is start stocking up on items for your Fall/Winter wardrobe. But truthfully, some of the best bargains are bought off-season.
That faux fur coat you lusted over last December? You can bet that it's 50% off right now. So, if you can budget for it: buy it, then put it away!
If you get into this habit, then come Winter you will have a select few new items to play with for when the weather gets colder. Plus, because you purchased your essentials months in advance, you're saving money too!
What Do You Think of Our Summer Sales Shopping Guide?
Do you have any tips and tricks of your own for bargain-hunting? Let me know in the comments below, I can't wait to hear from you!