This post may contain affiliate links, which means we may receive a commission if you purchase through our links. Please
read our full disclosure here
.
Sophie Turner was just 14 years old when she landed the role that would make her a household name. The Game of Thrones actress, now 23, has played Sansa Stark for eight seasons of the iconic HBO TV series. Now that the show is over, her acting career shows no signs of slowing down. In fact, she is set to reprise her role as Jean Grey in X-Men: Dark Phoenix this coming summer.
Recently, Sophie hit the news when she married fiancé Joe Jonas in Las Vegas. The couple are known both for their co-ordinated street-style aesthetic, and their *unusual* and amusing methods of dealing with the paparazzi. Check out this cute Instagram post Joe shared of the newlyweds at the 2019 Met Gala:
I've been a fan of Sophie since she first appeared as Sansa Stark. In Game of Thrones, Sophie played a highborn lady of Winterfell, meaning she spent much of her time on set decked out in fabulous gowns and decadent furs.
However, Sophie's real-life fashion aesthetic couldn't be more different from her GoT character's. In terms of street style, Sophie keeps it real with a wardrobe more akin to a stylish college student's than a designer muse. Think cropped tees and jackets, fun accessories, monochromatic looks and lots and lots of denim.
Sophie keeps her aesthetic cute and casual, meaning her wardrobe is easy to recreate on a college budget.
The sixteen-piece capsule wardrobe below contains all the items you need for the functional, form-fitting and easy-wear outfits Sophie rocks on a daily basis.
The Clothes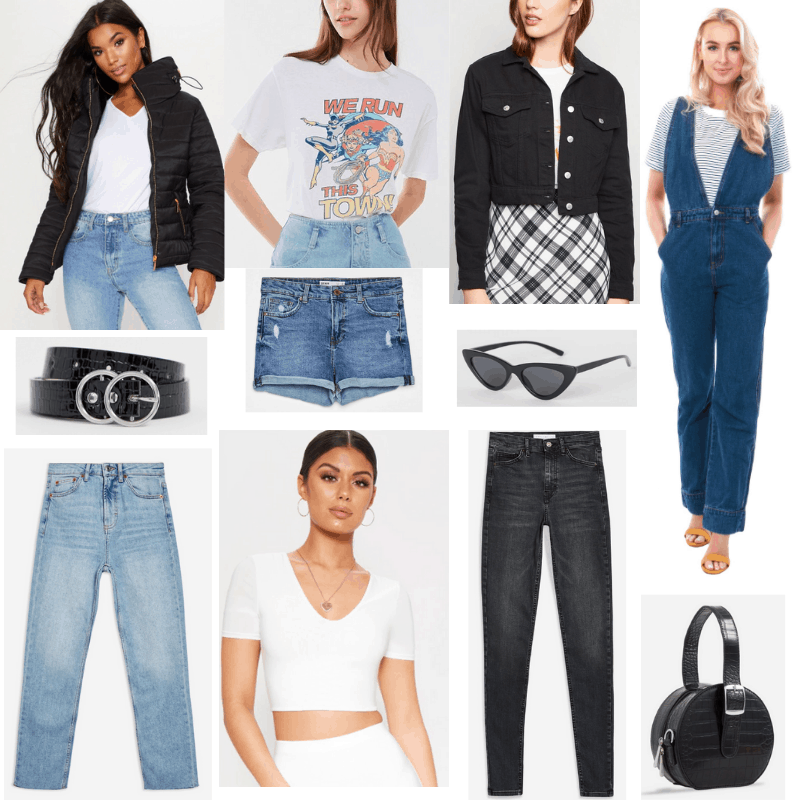 Products: Quilted Jacket – Pretty Little Thing, Graphic Tee – Urban Outfitters, Denim Jacket – New Look, Denim Jumpsuit – DV8, Belt – River Island at ASOS, Denim Shorts – Bershka, Blue Jeans – Topshop, White T-Shirt – Pretty Little Thing, Black Jeans – Topshop, Sunglasses – H&M, Bag – Topshop.
The Shoes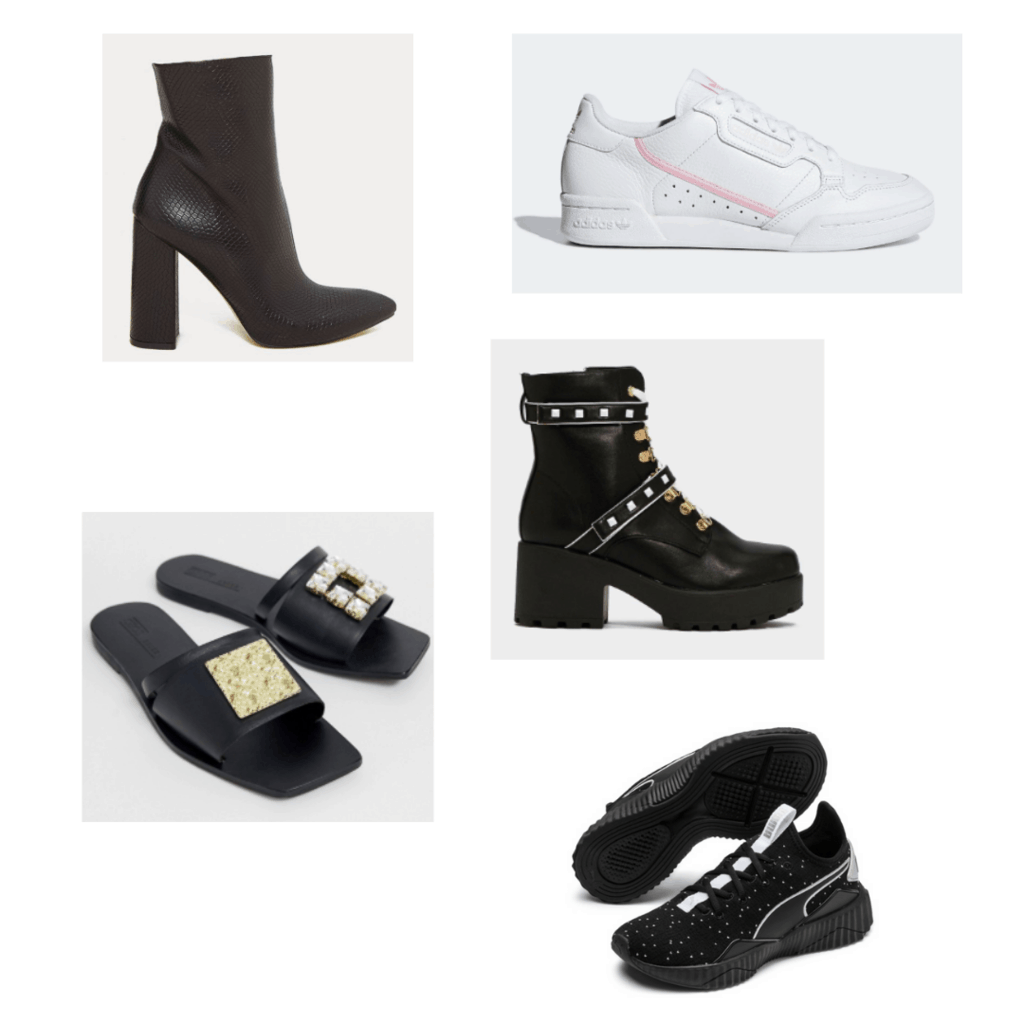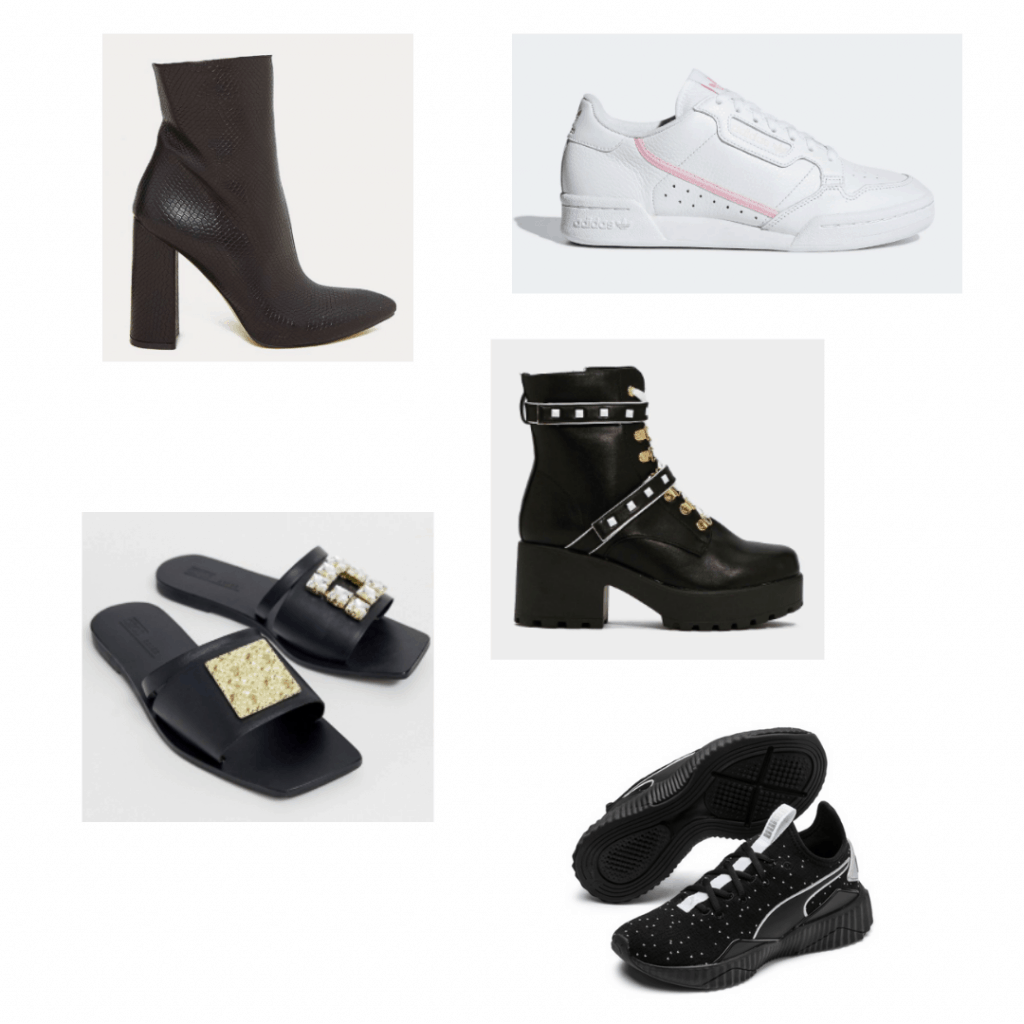 Products: Boots – Pretty Little Thing, Slides – ASOS, Black Trainers – Puma, White Trainers – Adidas, Chunky Platform Boots – Nasty Gal.
Look 1 – Everyday Streetwear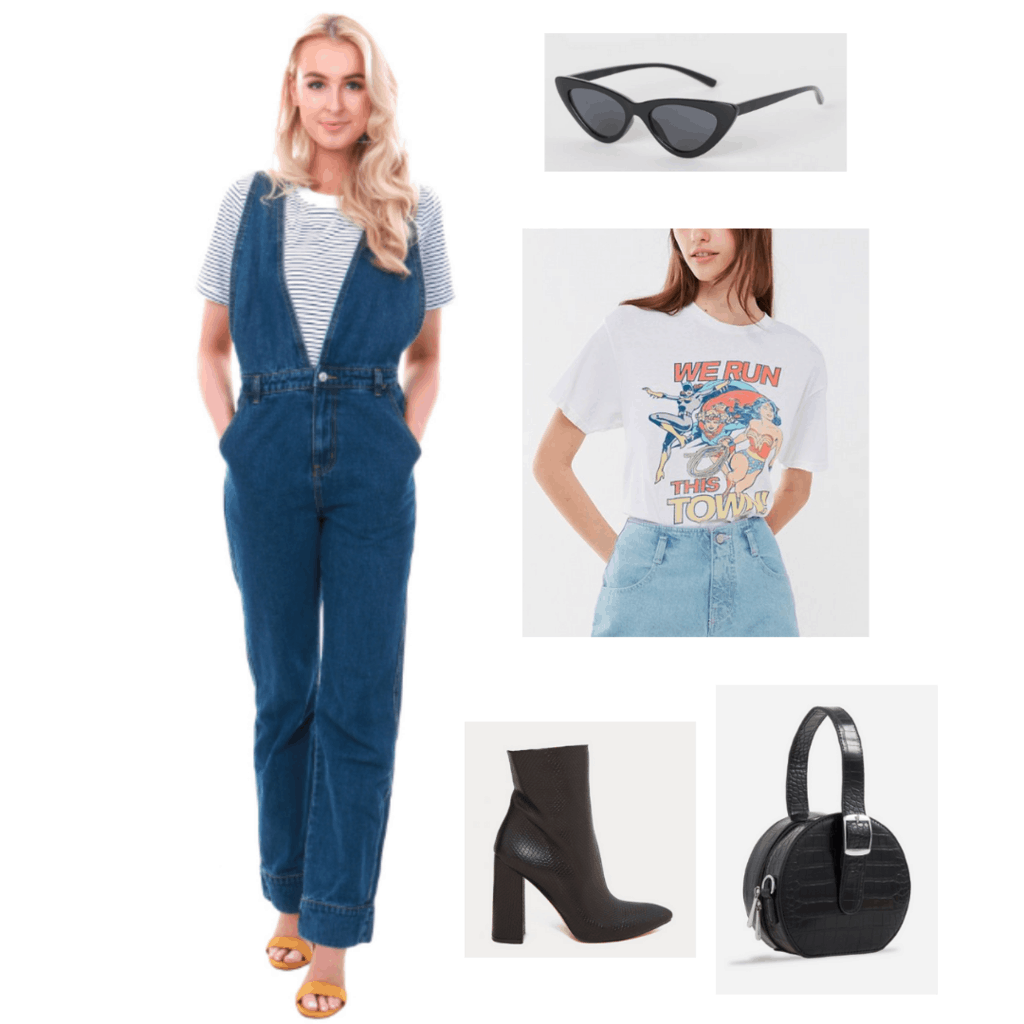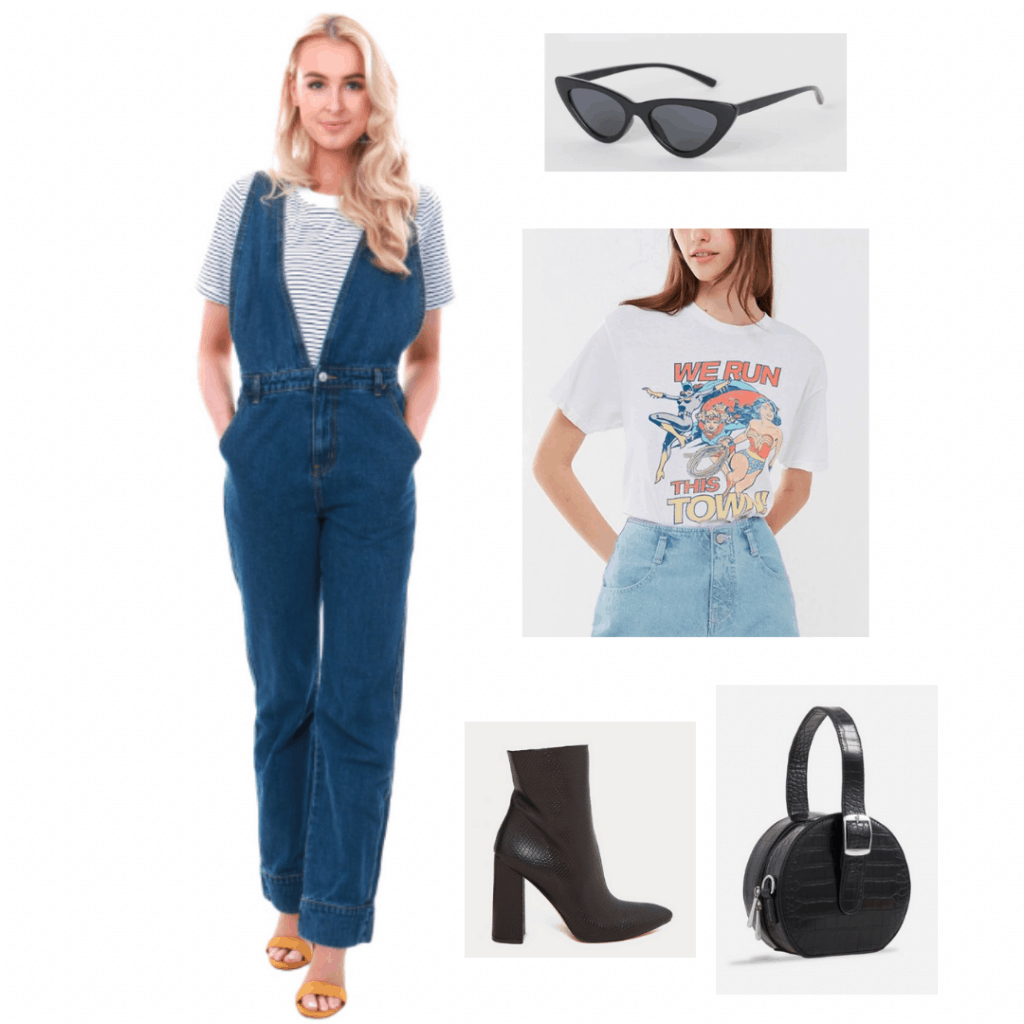 For this first look, I decided to create an outfit that really encapsulates Sophie's Summer street-style aesthetic. These blue, wide-leg dungarees are both functional and fashion-forward when paired with a graphic tee and edgy accessories.
Sophie is a massive fan of dungarees and jumpsuits, which accentuate her tall, willowy frame. Standing at 5'8, she has a figure very suited to these pieces. Not one to shy away from a heeled boot, Sophie would totally rock these gorgeous Pretty Little Thing platforms around town.
Look 2 – Summer in the City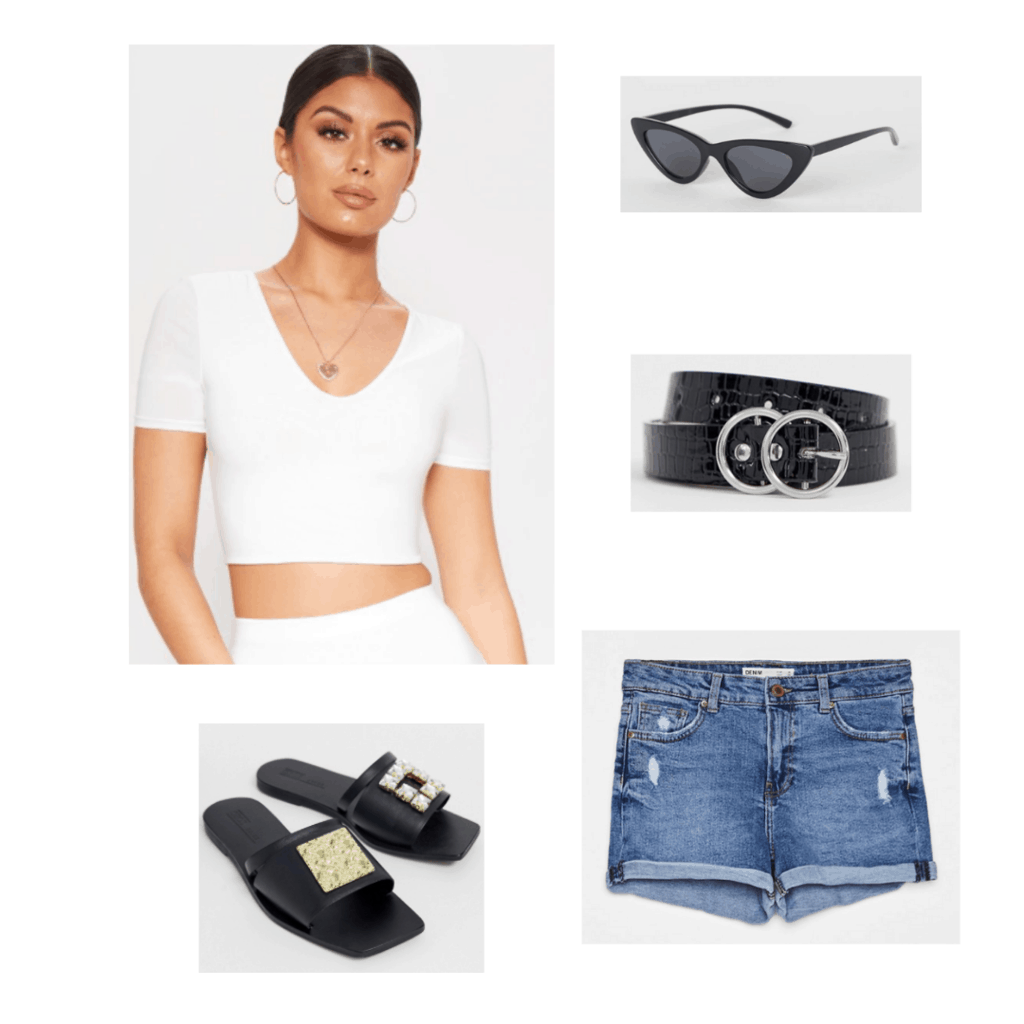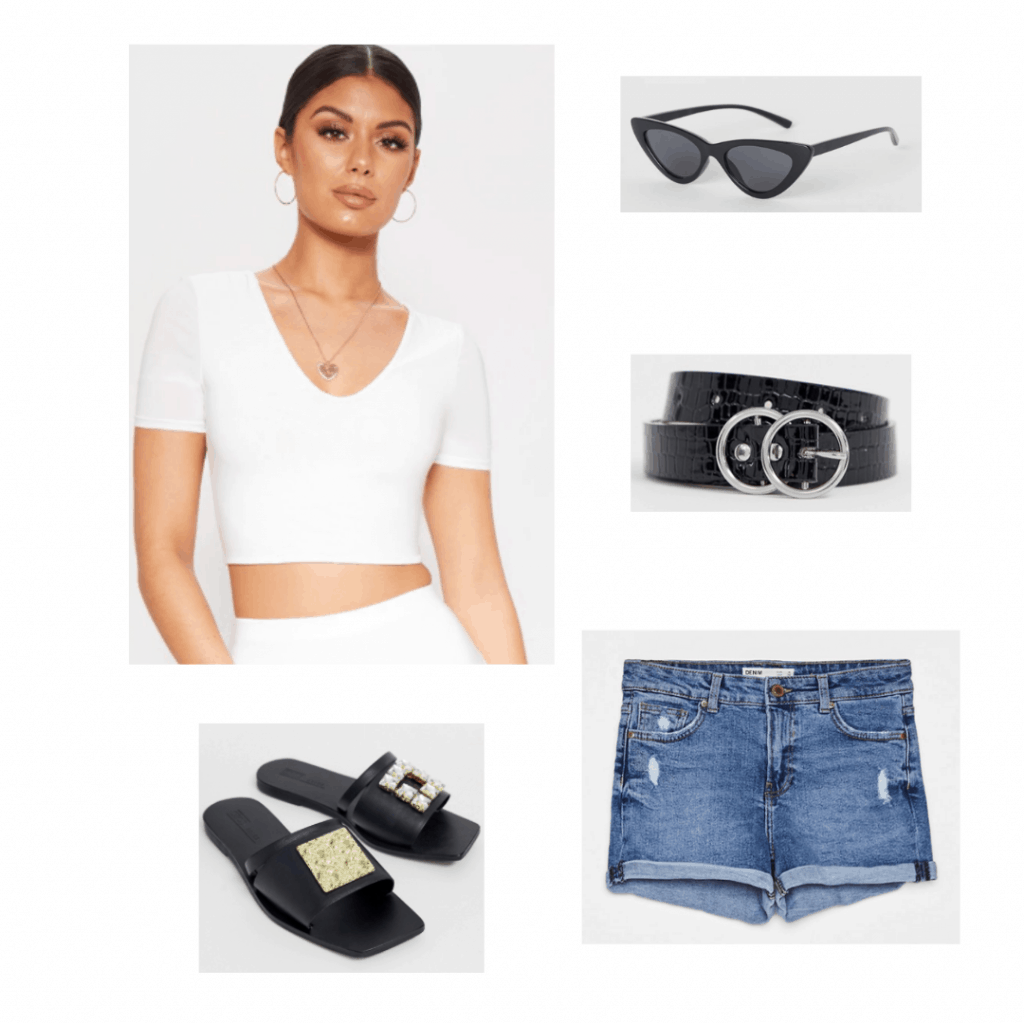 This second look is another ode to Sophie's love of denim pieces, this time in the form of some classic blue denim shorts. Like most 20-something women, Sophie lives in shorts during the Summer months. These Bershka offerings are a steal at just under $23, which means more money for cute summer accessories!
Speaking of accessories, these cat-eye inspired sunnies are the perfect dupe for Sophie's, as pictured in many of her street-style outfits. Given that she is now primarily based in LA, Sophie is rarely seen without her trusted and trendy sunglasses to protect her eyes from the California sun.
To elevate the look, I've tied this cute and casual outfit together with a pair of fabulous, gem-incrusted sliders and a snakeskin belt.
Look 3 – Black and White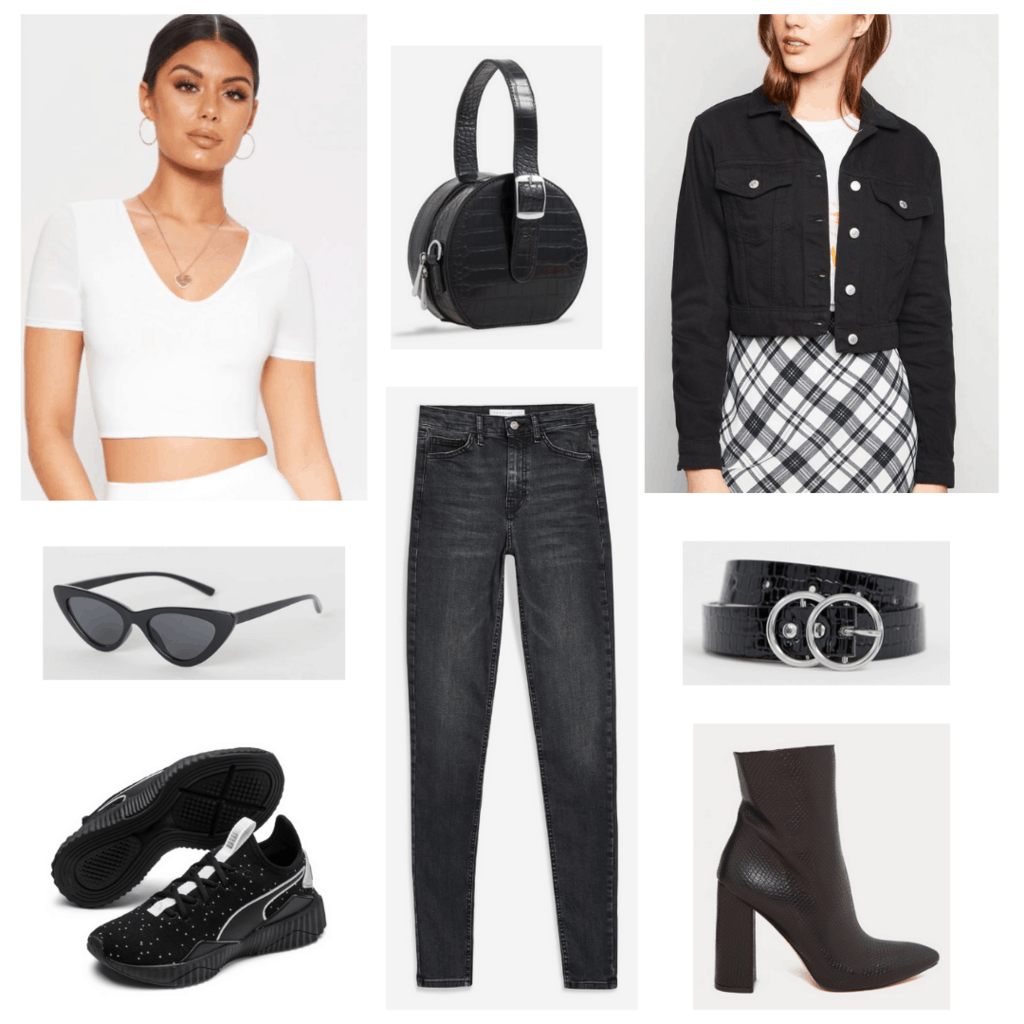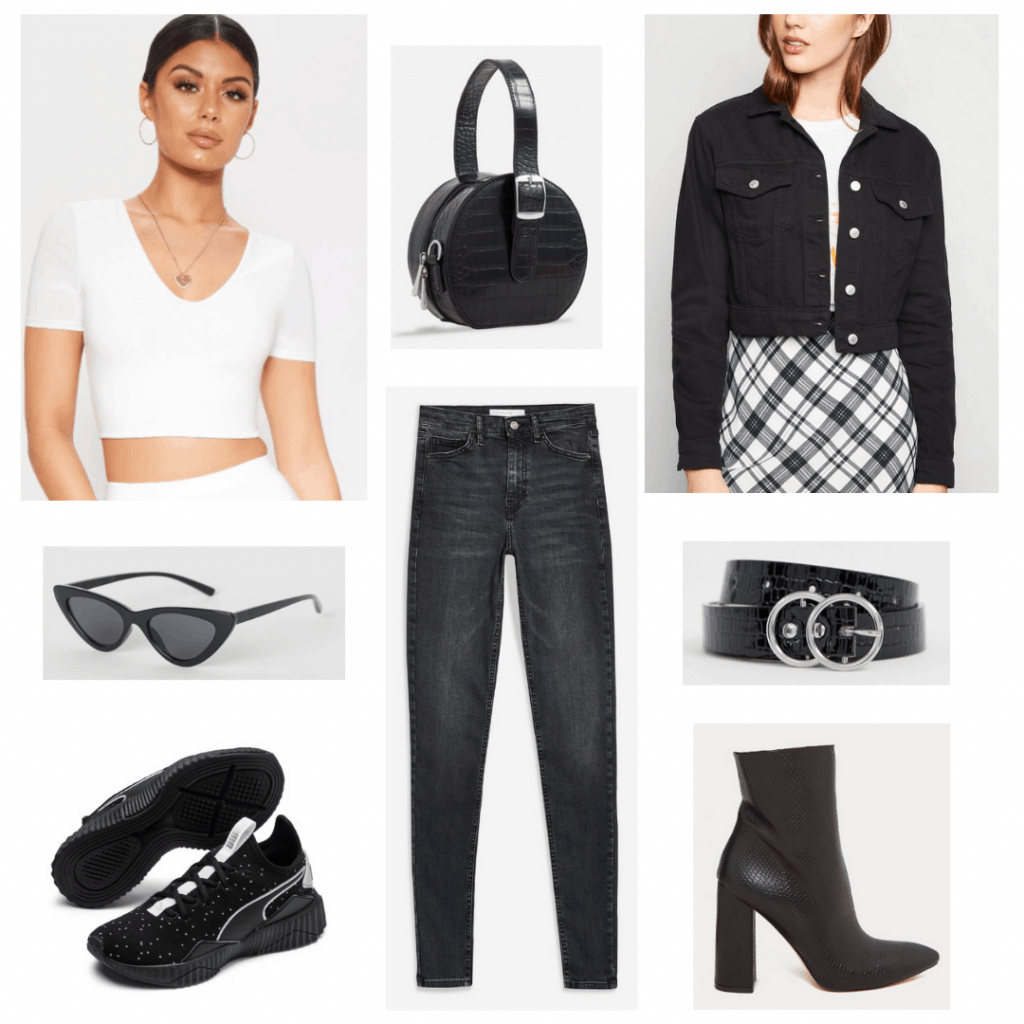 What could better define Sophie T's street-style aesthetic than this eight-piece monochromatic outfit?
This look contains many elements of Sophie's edgy style: the cropped denim jacket; the plain white tee; the skinny jeans; the staple accessories and the black trainers all scream Sophie street -style.
I've included both the aforementioned black boots and the Puma sneakers because both are equally plausible options for a Sophie-inspired wardrobe.
For the fashionistas out there, these boots provide drama to an otherwise simple outfit. For the more casually-inclined, these trainers are a cute and comfy addition to your Sophie Turner capsule wardrobe.
Look 4 – The Feminist Icon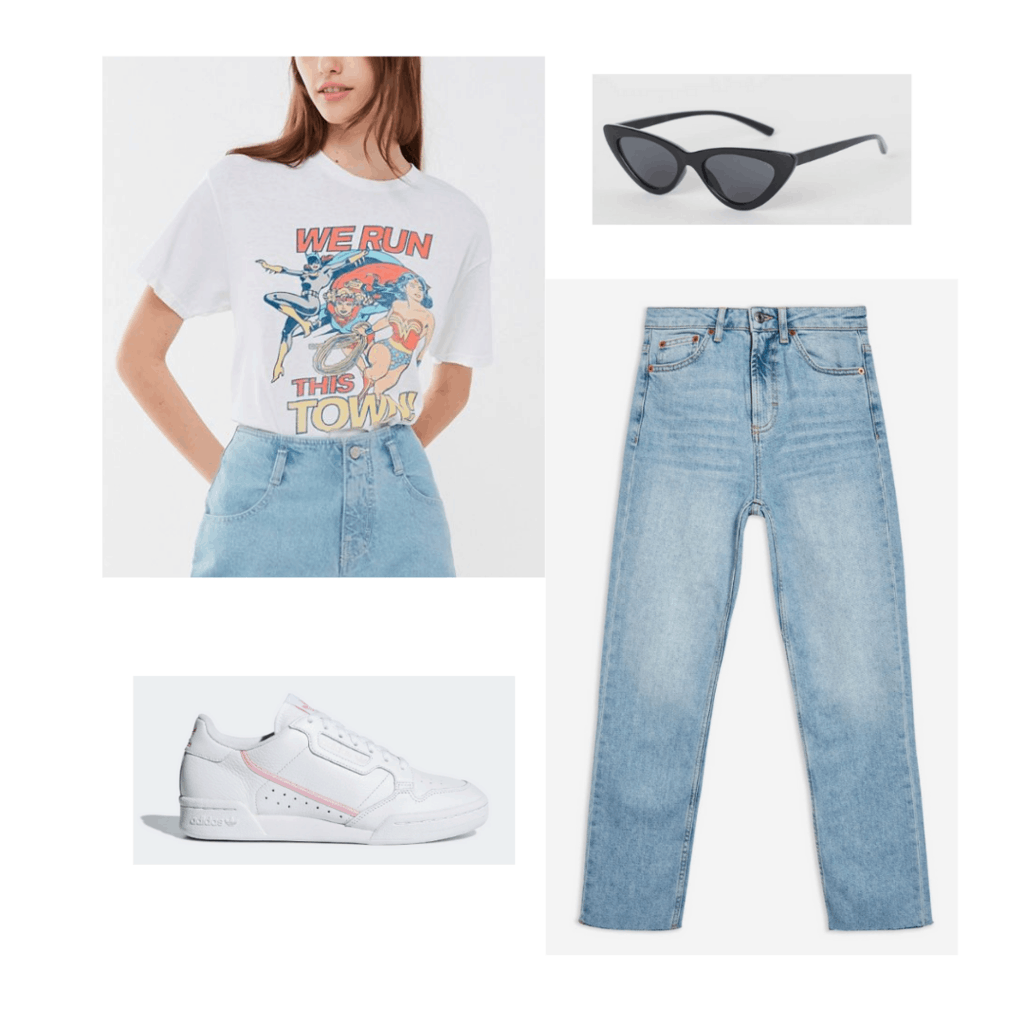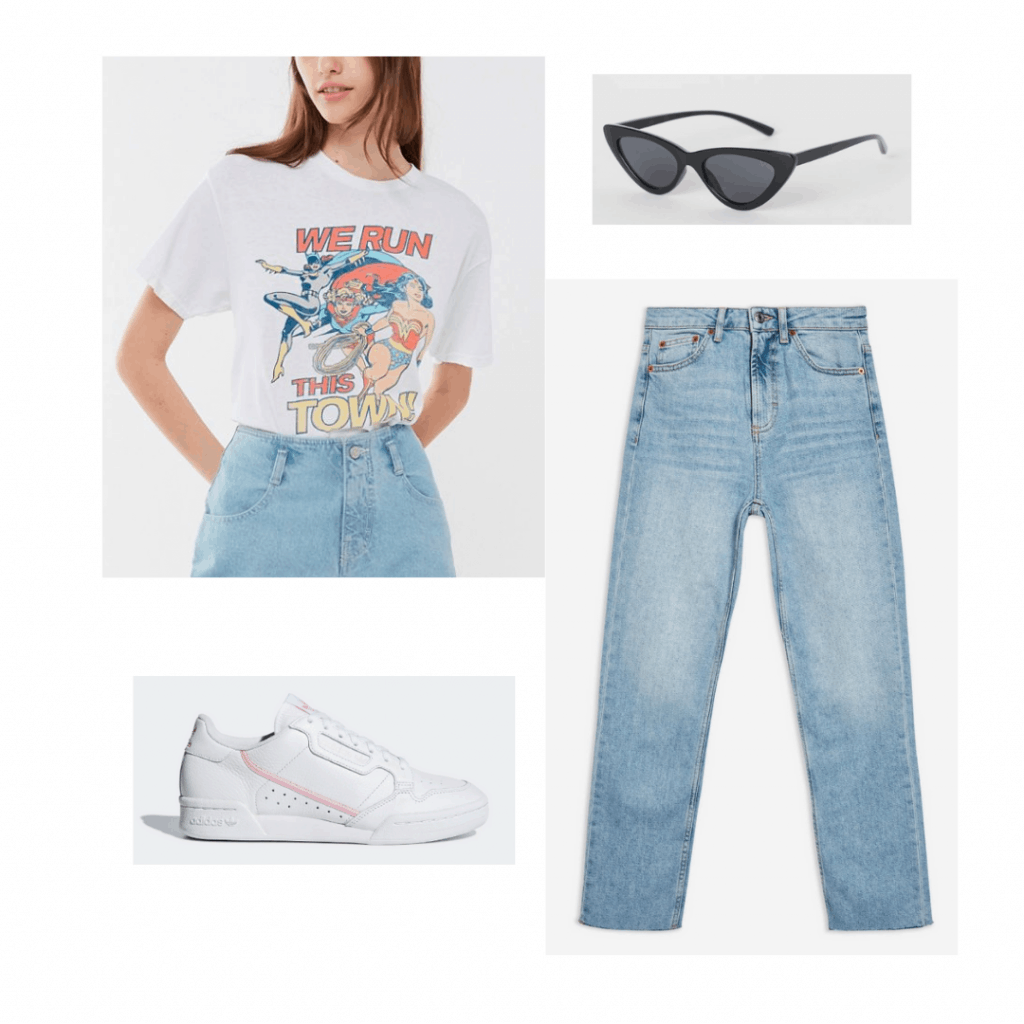 If there's one thing you should know about Sophie, it's that she is an outspoken advocate for both feminism and mental health issues. This superhero graphic tee from Urban Outfitters looks cute and comfy when paired with some cropped blue jeans and plain white trainers.
This is a classic and cool college-girl outfit, perfect for attending your morning lectures or going on a coffee run.
Look 5 – Winter is Coming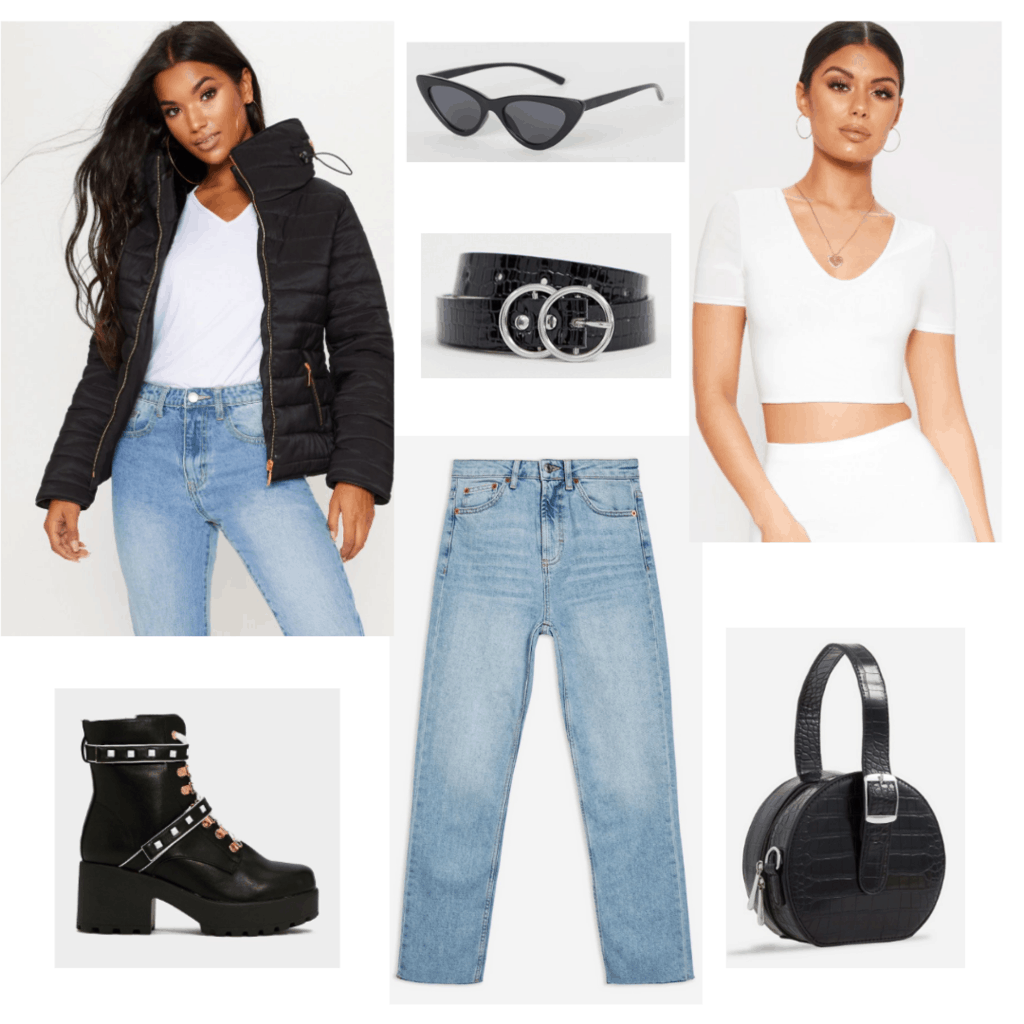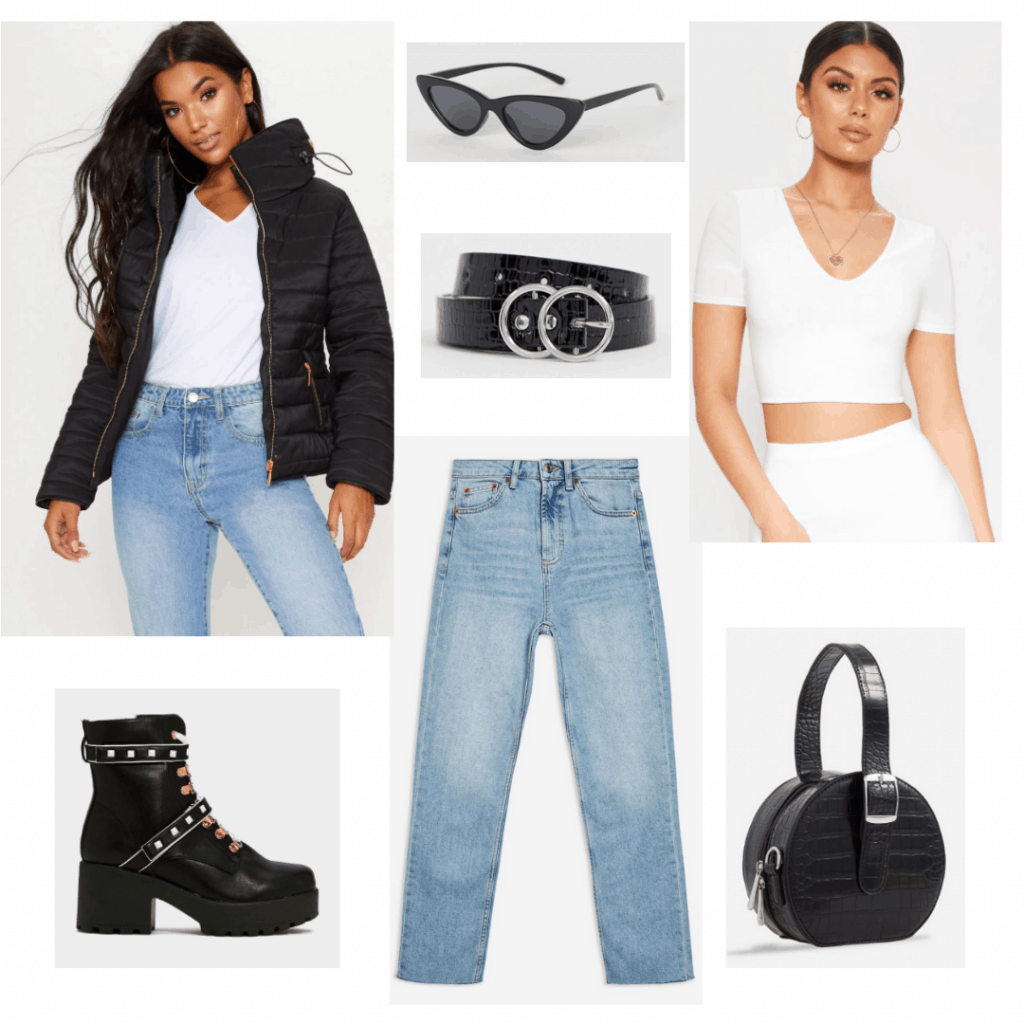 Finally, this outfit is a variation on look 3, but given a more wintery vibe. Sophie is huge fan of cropped jackets in dark hues, and paired with some chunky platform boots you've got an alternative winter look that Sansa Stark would adore.
What do you think of our Sophie Turner capsule wardrobe?
Which of these Sophie inspired looks did you like the most? Are you a fan of Sophie Turner's style? Let me know in the comments below, I can't wait to hear from you!