Recently, I embarked on the holiday of a lifetime to one of my dream destinations: Seoul, South Korea.
For 14 days I was surrounded by some of the most stylish and put-together people I've ever seen, so believe me when I tell you that Seoul is any fashionista or makeup maven's heaven. (I also enjoyed the best food and drink of my life, and was thoroughly charmed by the tourist attractions that South Korea's city that never sleeps has to offer.)
(For more Korean fashion inspiration, check out my Seoul, South Korea Packing Guide, and my latest K-Pop Fashion Inspiration posts on Twice's Feel Special and Somi's debut single Birthday.)
Seoul is an endless, evergreen source of fashion inspiration, and while traveling there, I found my own sense of style evolving in real time. Suddenly, I found myself taking more sartorial risks than ever before. Korean girls aren't afraid to put their best proverbial foot forward every day, and rarely did I see a lady who wasn't decked out in the latest trends, with impeccable hair and makeup.
With that in mind, I wanted to share with you a guide to the predominant Korean fashion aesthetics and trends I observed in Seoul. This week, I'll be focusing on a classic and feminine Korean wardrobe, before moving on to my favorite Korean fashion aesthetic: edgy street style.
Classic & Feminine Korean Fashion 101
In Seoul, the sartorial choices of young women seemed to be divided into two distinct categories:
Classic and Feminine: this subset features items including girly blouses, schoolgirl check skirts, pastels and beige, romantic floral pieces, tailored jackets, and tops and skirts in elegant, flowy fabrics.
Edgy & On-Trend: this aesthetic is encapsulated by athleisure pieces, distinctive coats and jackets, oversized items, flashes of neon, street-wear accessories and grungy footwear.
Elements of a Classic & Feminine Korean Fashion Wardrobe
When building your Korean-inspired closet, it's important to bear in mind the following fact: curating a K-Fashion look requires you to be comfortable with "dressing-up." Here on CF, we've discussed in detail the benefits of dressing up every day, particularly in a climate where some college students still think it's acceptable to where pajamas to class (it's not, please don't!)
Taking this into consideration, the ladies of Seoul can teach us much about how to look effortlessly chic in our everyday lives. Here are some of their favorite pieces for a classic, flirty and feminine Korean closet.
Element 1: The Trench Coat
Of all the fabulous clothing items I observed while people-watching in Seoul, the trench coat was by far the most ubiquitous. Ladies of all ages were rocking this style of jacket on every street, so it's clearly a much-loved addition to Korean girls' fall wardrobes.
Another thing to note when taking cues from South Korea: Seoul fashionistas love neutrals. Neutral clothing is a massive trend right now, but Seoul is leading the fash pack with its love of all things beige, cream and brown. In fact, a couple stores I browsed in (see: Indibrand) were dedicated to simplicity and totally devoid of colorful clothing. A minimalist's dream!
Also read: Splurge vs Save: The Classic Trench Coat
Get the Look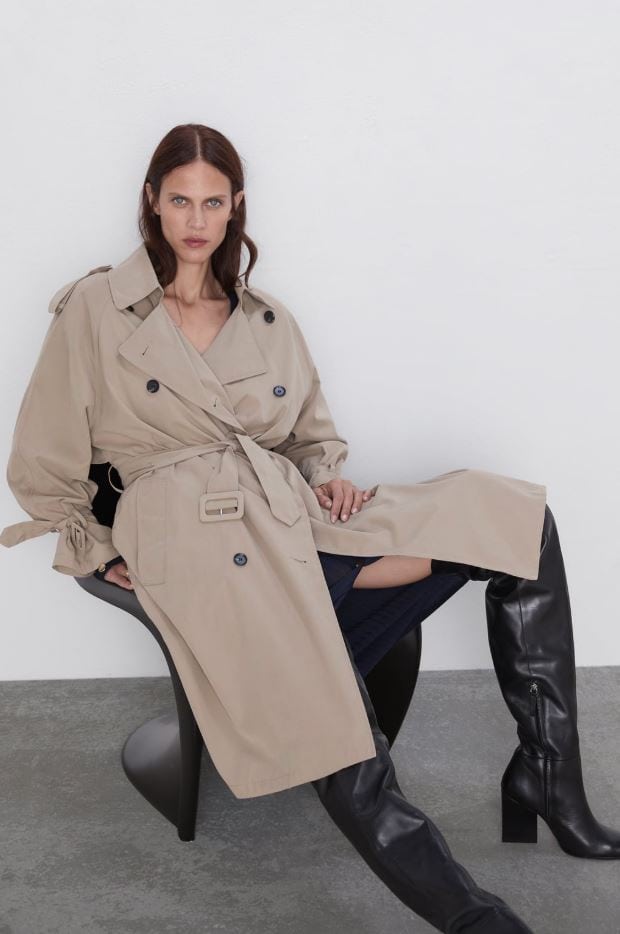 This Zara trench coat is the perfect K-Fashion addition to your winter wardrobe. Given that Korean fashion is all about the details, it's the sleeves that elevate this trench to a Seoul-worthy sartorial choice. Check out that fab cuffed sleeve detail! So cute.
Element 2: The Collared Blouse
This type of blouse is a staple of many girls' work (and casual-wear) wardrobes. The great thing about this feminine piece is its versatility: I spotted collared blouses under fall dresses (as above) paired with cute mini skirts or straight-leg jeans, and even layered under casual sweaters with the collar peeking just above the neckline.
Though these shirts are a bit preppy for my sense of style, I did purchase a gorgeous cream collared blouse from Mixxo for work-wear. It's a simple, crisp shirt that'll look great paired with some black trousers, suitable for any job that requires business attire.
Get the Look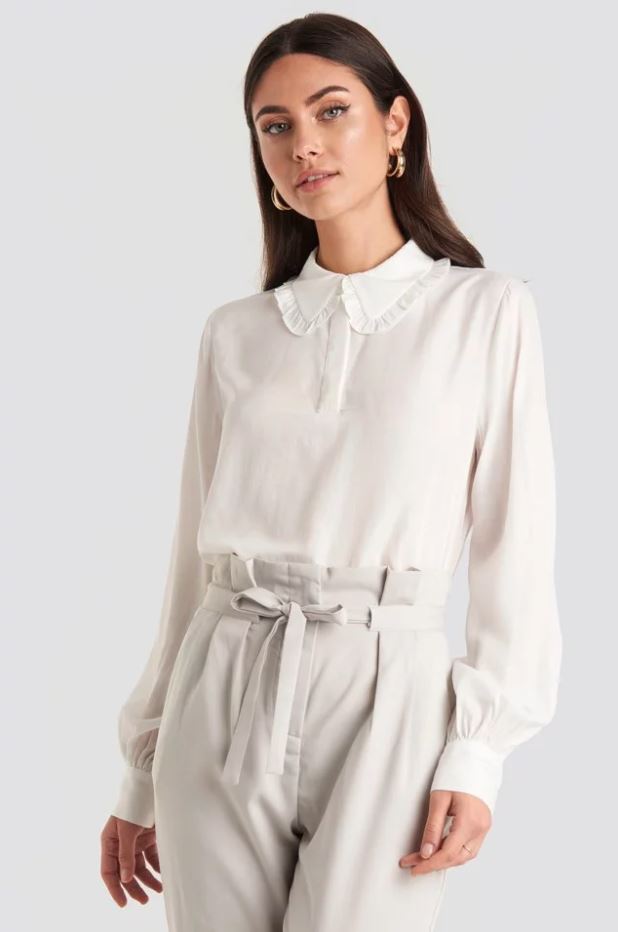 So what sets Korean blouses apart from your everyday plain 'ol shirt? Mainly, it's all in the girly details.
To get the K-Fashion aesthetic, look for a blouse like this one from NAKD, which features a ruffle-detail Peter Pan collar and gathered sleeves.
Element 3: The Midi Skirt
Midi skirts have become a key ingredient to a classic and feminine Korean wardrobe. These pieces are perhaps the most versatile "bottom" imaginable and can be dressed up or down depending on the occasion.
In Seoul, ladies favor pleated, satin and patterned versions of the classic midi. In terms of styling, I noticed that women tend to combine their pretty skirt with a sweater or jumper. Rather than being tucked in to define the waist, let your sweater hang loose for an oversized look (as above).
Get the Look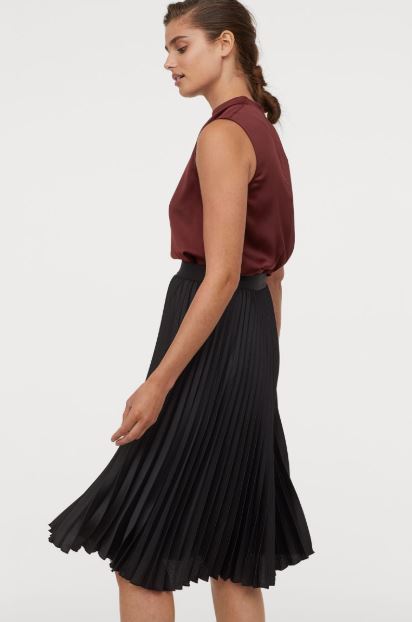 This pleated midi from H&M was one of the most popular skirts I observed during my time in Korea. Pair with sock boots and a wool coat for a Seoul-approved take on the midi trend this winter.
Also read: Outfits Under $100: Spring Midi Skirts
Element 4: The Wide-Leg Jean
Think that skinny jeans are so 2012? Korean girls would agree. Straight and wide leg jeans are the predominant choice among the Seoul fash pack – and despite how scary they can look, I'm here to let you know that these jeans are totally wearable for everyday!
I particularly love the look of wide-leg jeans with a heeled bootie, but they work equally well with flat sneakers like Chucks or Vans. Depending on the vibe you're going for, wide-leg denim can add a seriously stylish and modern update to your wardrobe.
Get the Look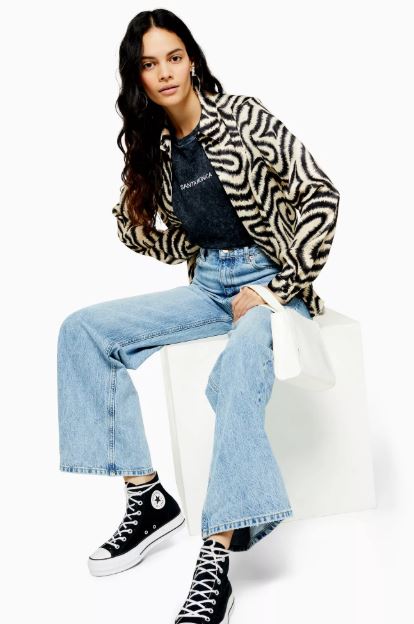 As you probably know if you've been keeping up with my posts, I'm a big fan of Topshop jeans. Therefore, I'll be consulting my favorite denim brand when I finally take the plunge and buy myself an interesting pair of (non-skinny) jeans. Wish me luck in my sartorial risk-taking!
Element 5: The Sock Boot
Finally, we move on to the final ingredient of any outfit: footwear! Given that I visited South Korea in October, the weather turned suddenly towards the end of my holiday, and it quickly became boot season.
Black sock boots are the favorite item of footwear here: they're equal parts comfy and stylish and add edge or elegance to any outfit, depending on their design.
Get the Look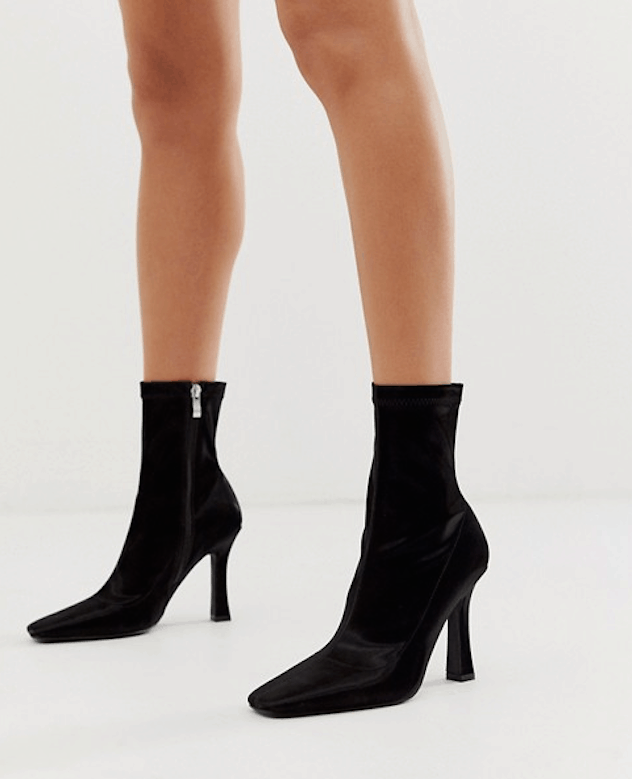 These black sock boots from ASOS are a really unique way to try this trend — they have a wide flared heel that gives them a retro feel. Plus, the square toe makes them stand out from all the other pairs you'll see on the streets this season.
Also read: Sock Boot Outfits: 3 Ways to Wear the Trend
Classic & Feminine Korean Outfits
Look 1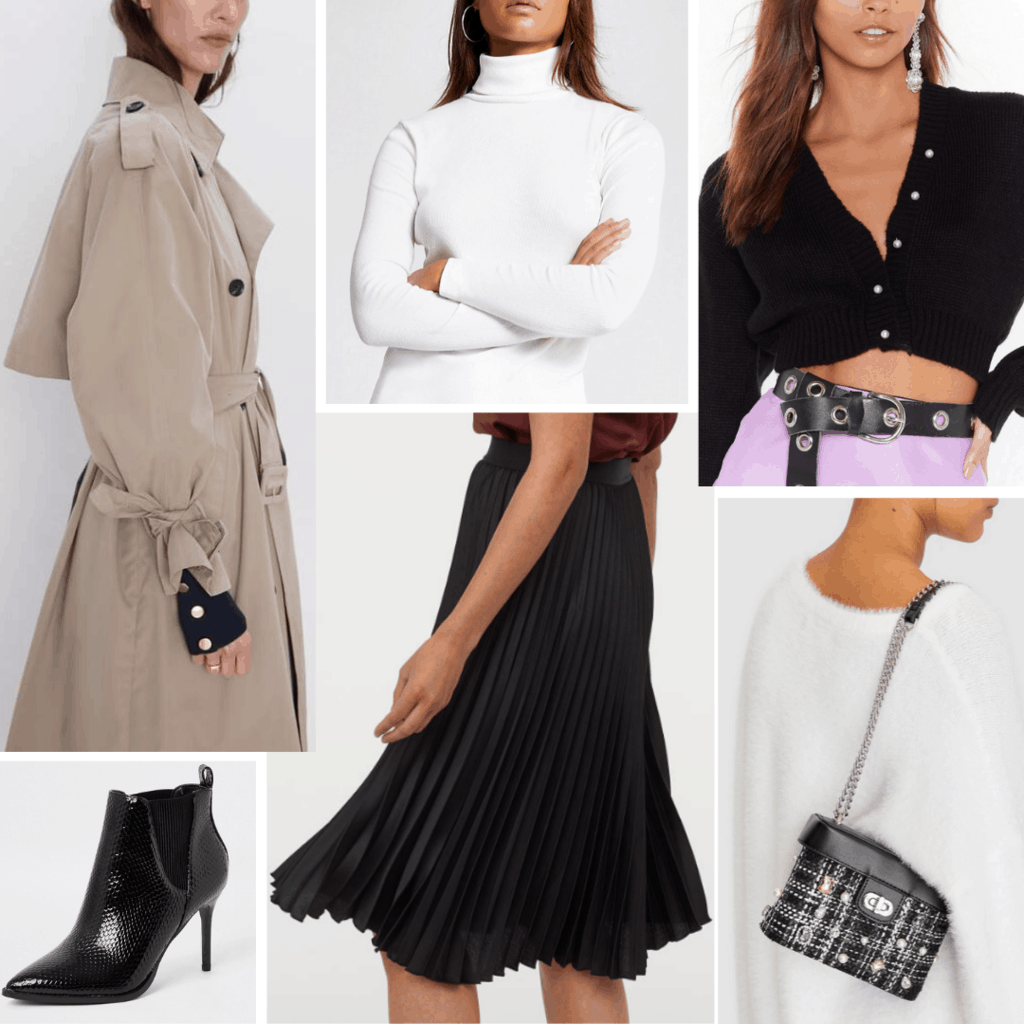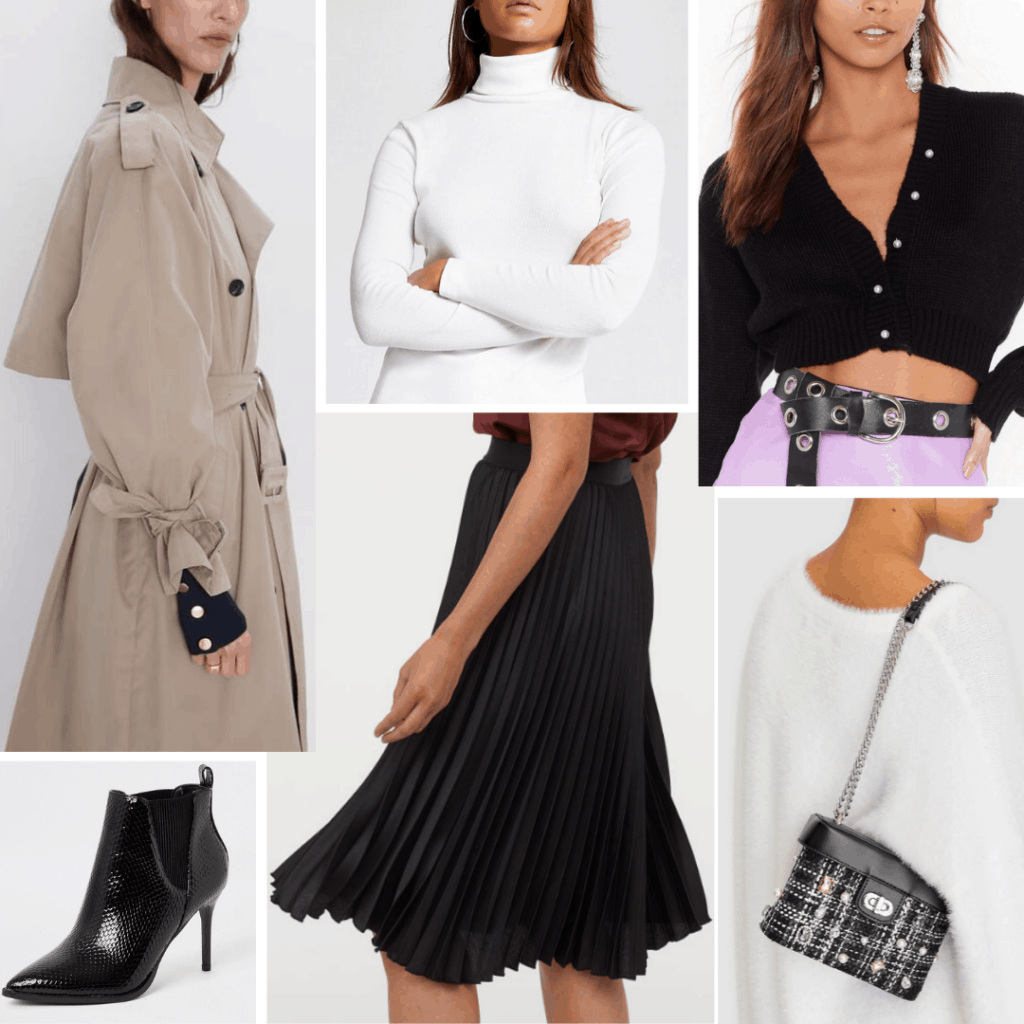 Look 2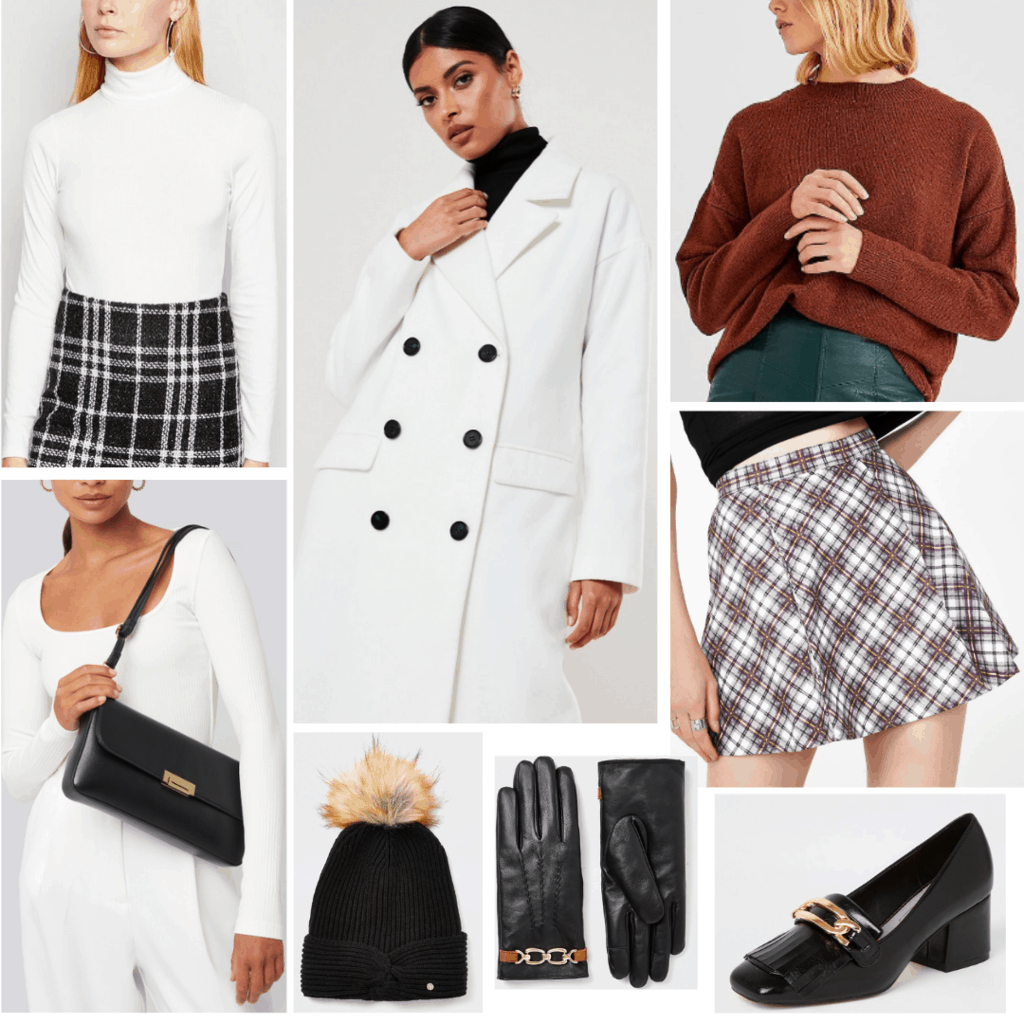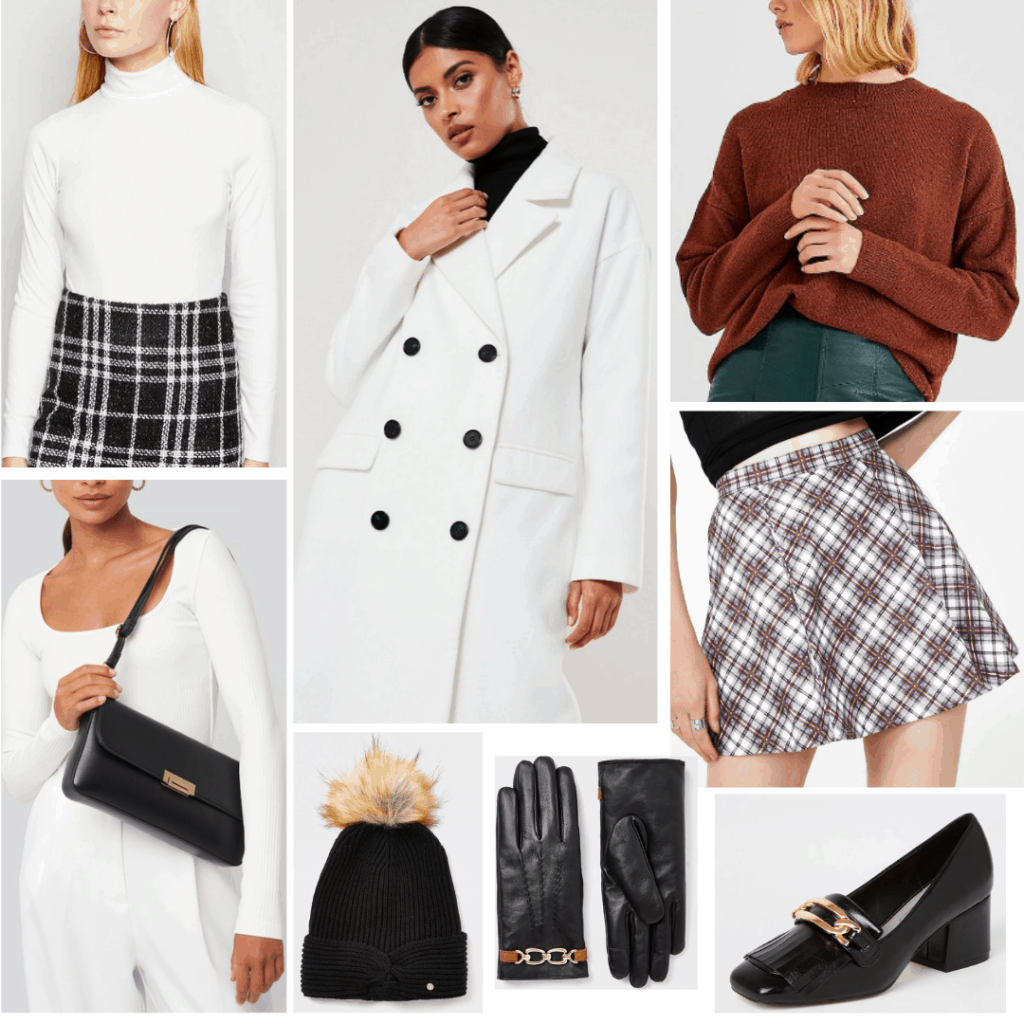 Look 3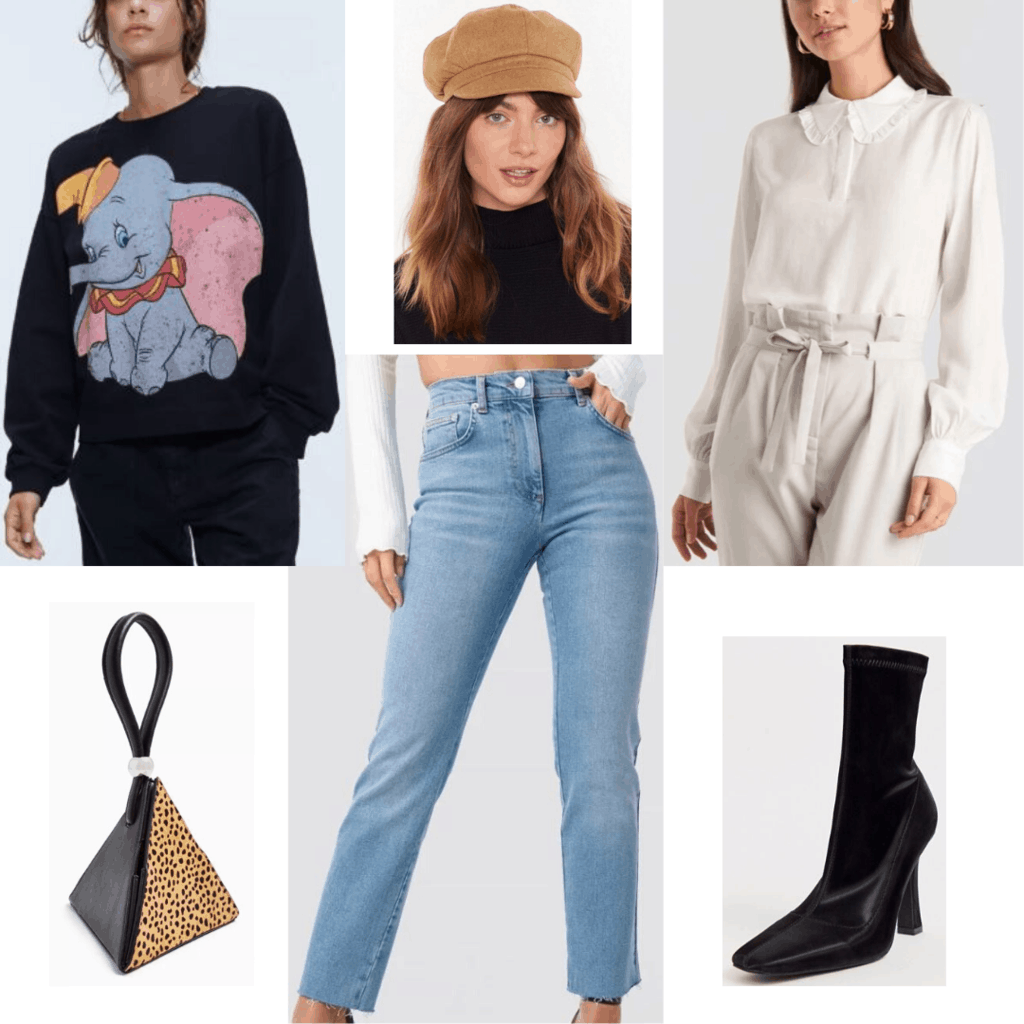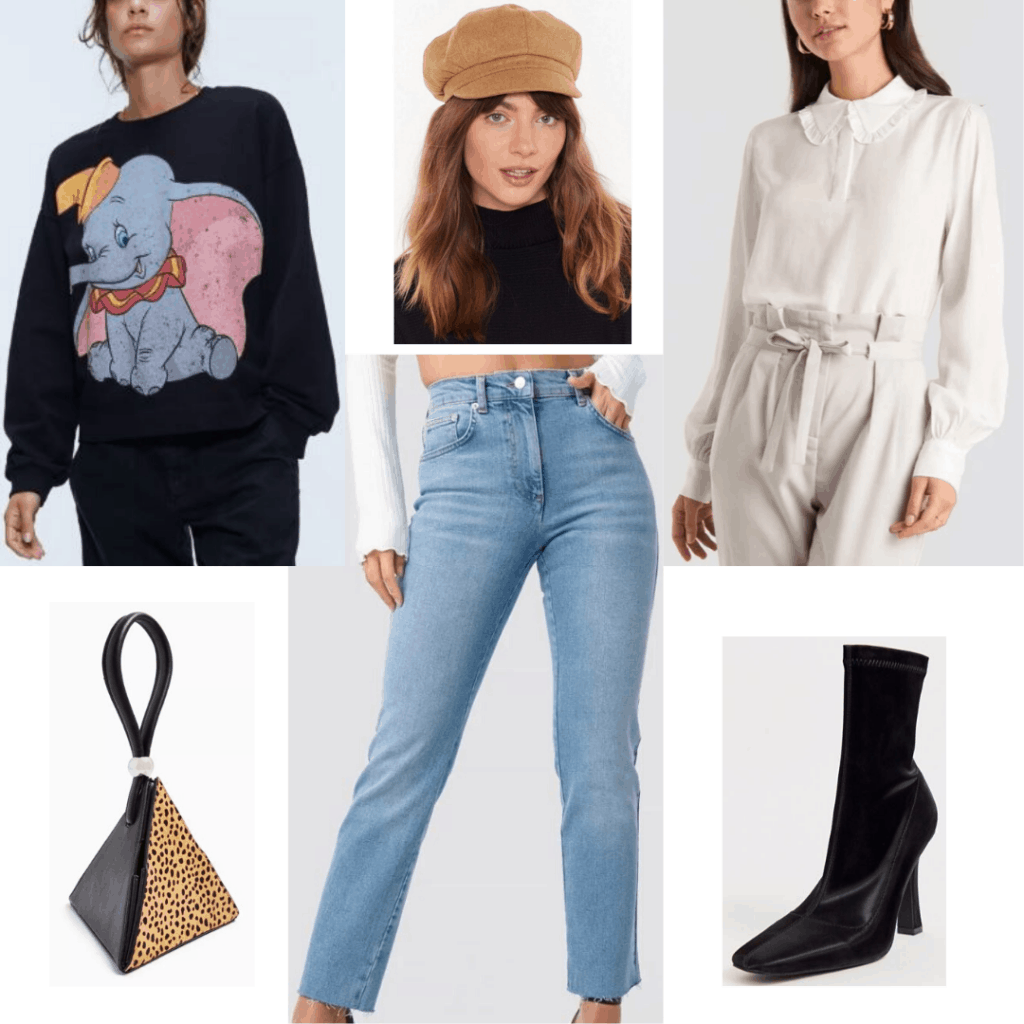 A Few Extras…
Have you already cultivated a basic K-Fashion capsule wardrobe?
If yes, then these key pieces should be next on your style agenda.
Chunky Knits
Midi Dresses
Cute Cardigans
What Do You Think of Korean Fashion?
For more on this fashion aesthetic, be sure to see our guide to the ultimate feminine capsule wardrobe.
Are you a fan of Korean fashion? Do you own any of these classic pieces? Would you like to see more posts on K-Fashion? Let me know in the comments below, and check back next week for my post on Korean urban street style!