Somi (born Ennik Somi Douma and also known as Jeon Somi) is an 18 year old Canadian-Korean K-pop idol. Somi made her solo debut on June 13th with Birthday, an upbeat bubblegum pop track produced by acclaimed rapper Teddy.
Having been immersed in the K-pop world for a number of years, I can honestly say that Birthday is one of my favorite K-pop debut songs ever. Therefore, the track (and its colorful, high-fashion music video) are the subject of this week's K-pop Inspiration post.
Oops, You're Not Invited

Somi – Birthday
This music video is the perfect blend of outrageous fashion, slick choreography and colorful aesthetics that encapsulates the K-pop genre. Let's get into it and get inspired by the styling in Somi's first solo MV! Here's our Somi style guide for the Birthday video.
Somi Style Look 1 – Hey Boy, How Ya Doin'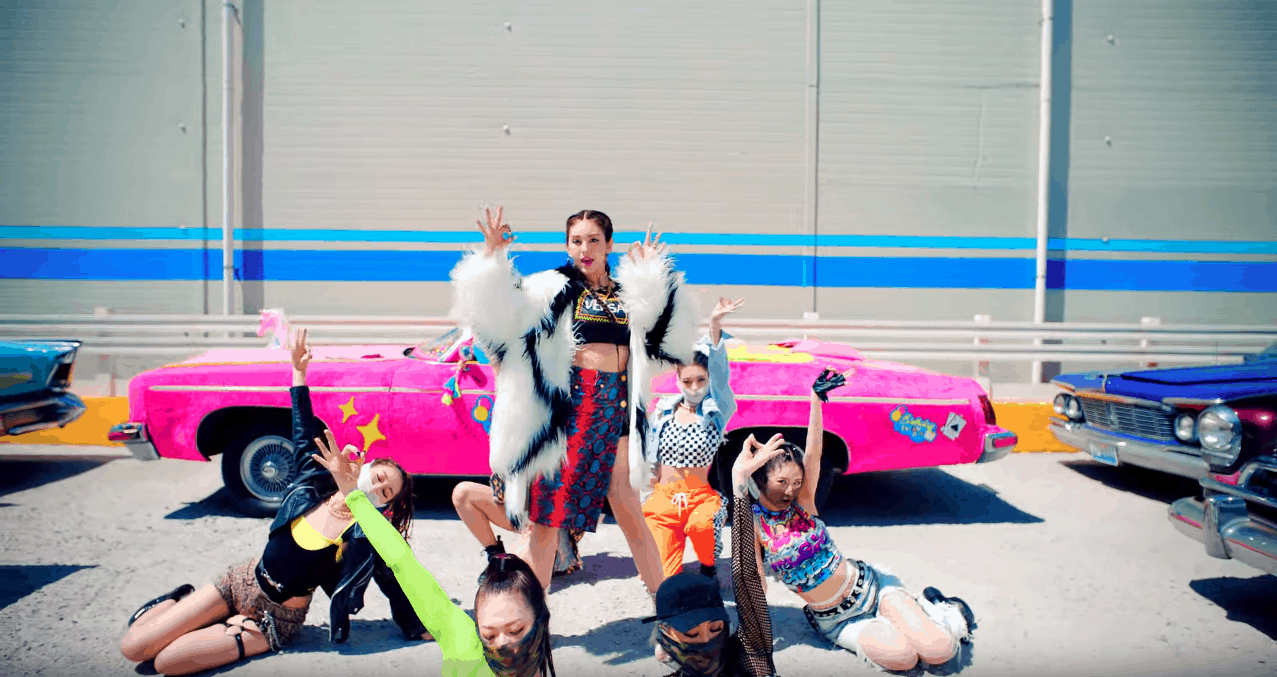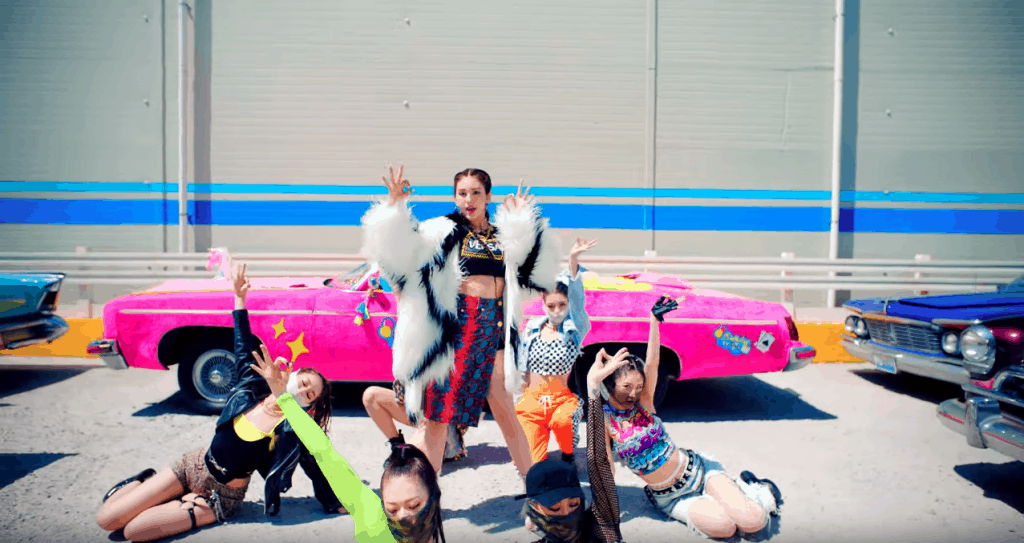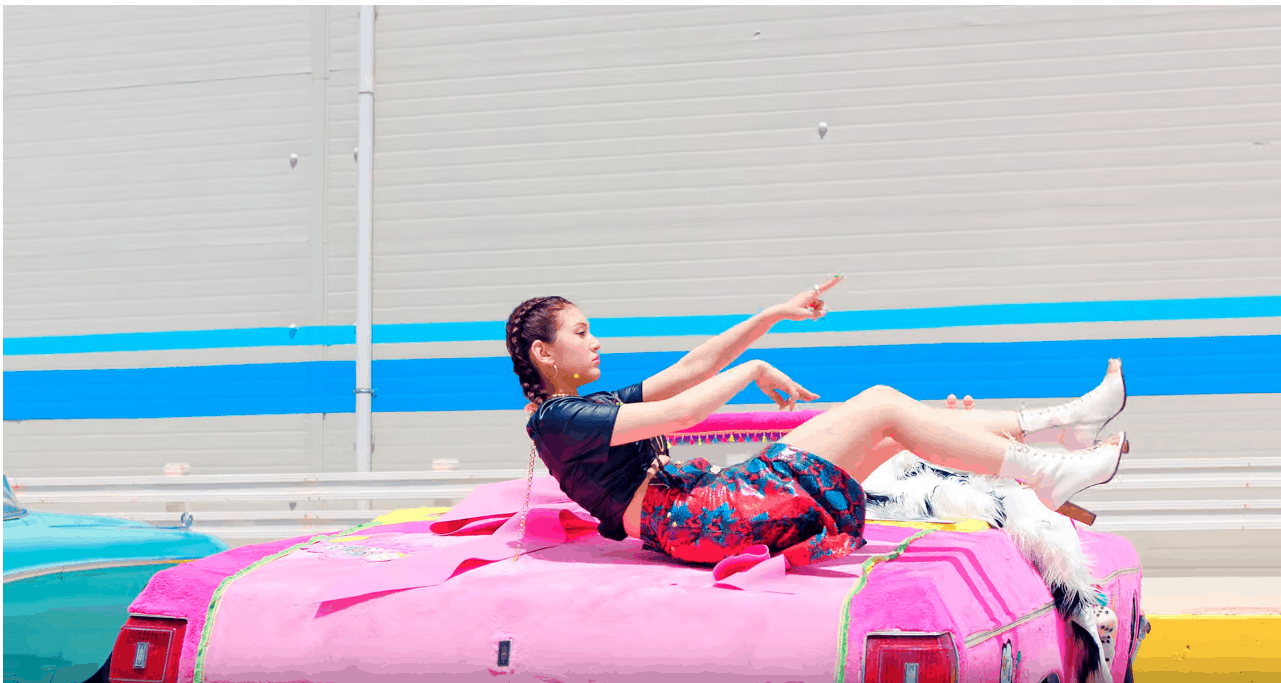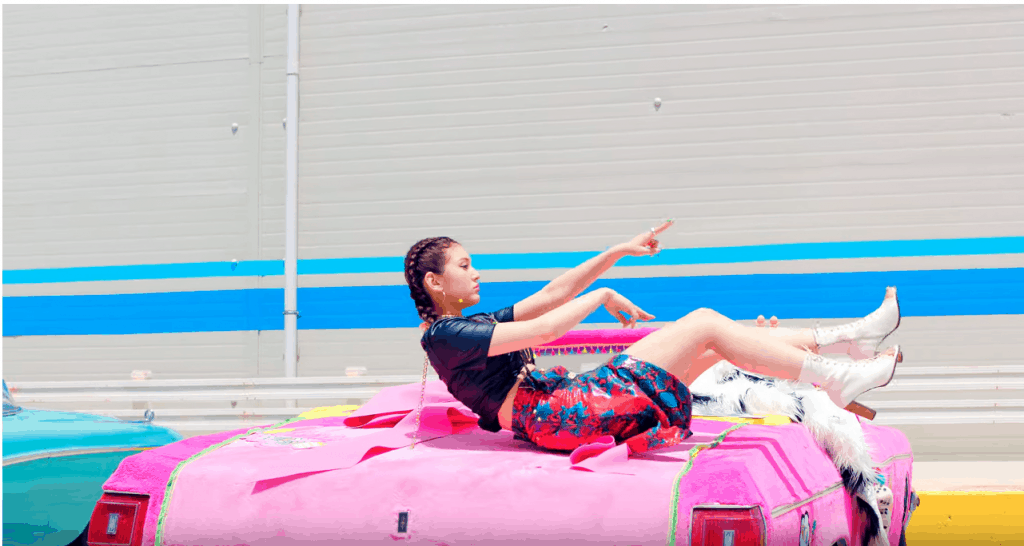 For this opening outfit, I decided to take elements of Somi's edgy first look which featured a slit midi skirt and a cropped black t-shirt. To make the look more wearable for a college student, I combined a graphic tee with a ruched-slit skirt and some red snakeskin heels (to reflect the pattern in Jeon Somi's skirt).
To me, this look is all about effective mixing of patterns, so I added a zebra-print jacket to represent the monochromatic faux-fur coat Somi pulls off effortlessly in the MV. It's better to stick to one neutral color-palette when exploring pattern-mixing in this way. Shades of black in different textures (the satin skirt, the cotton tee) with just one pop of color make for a more cohesive aesthetic.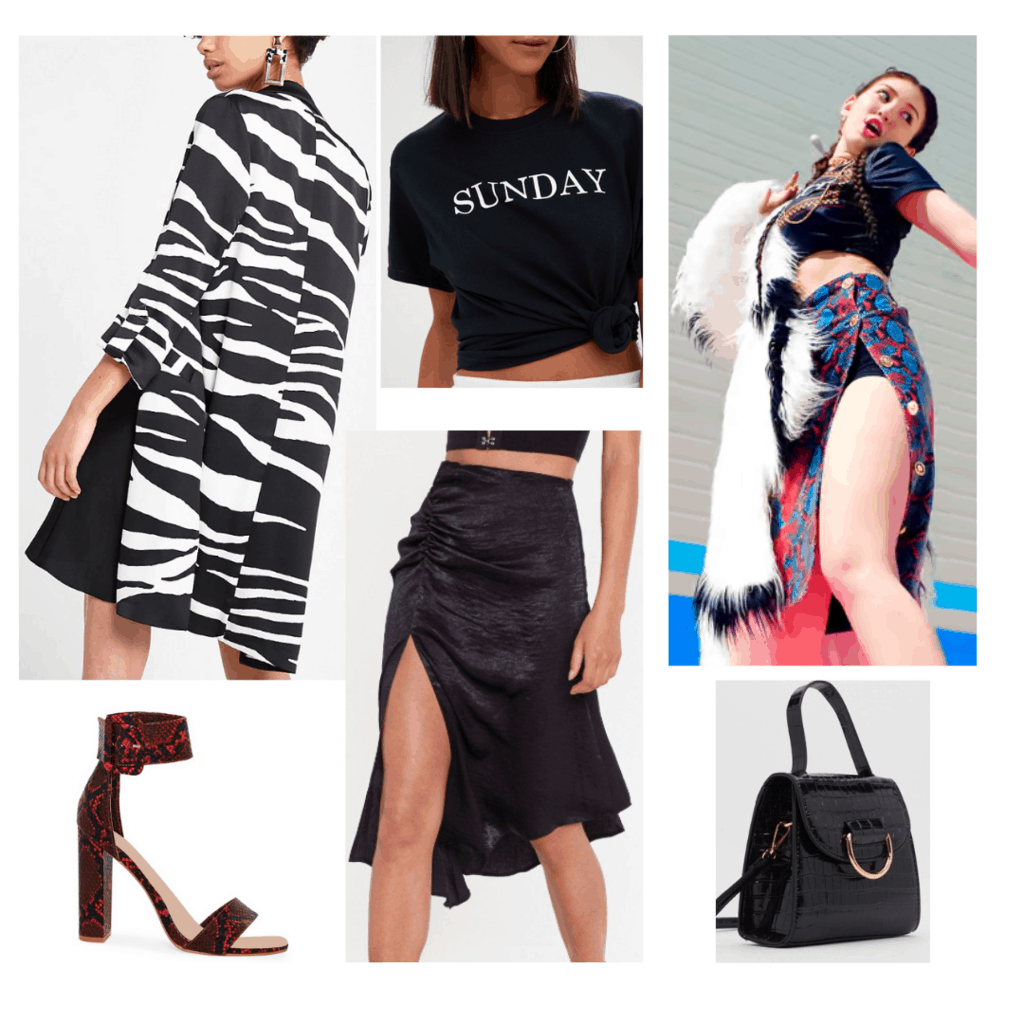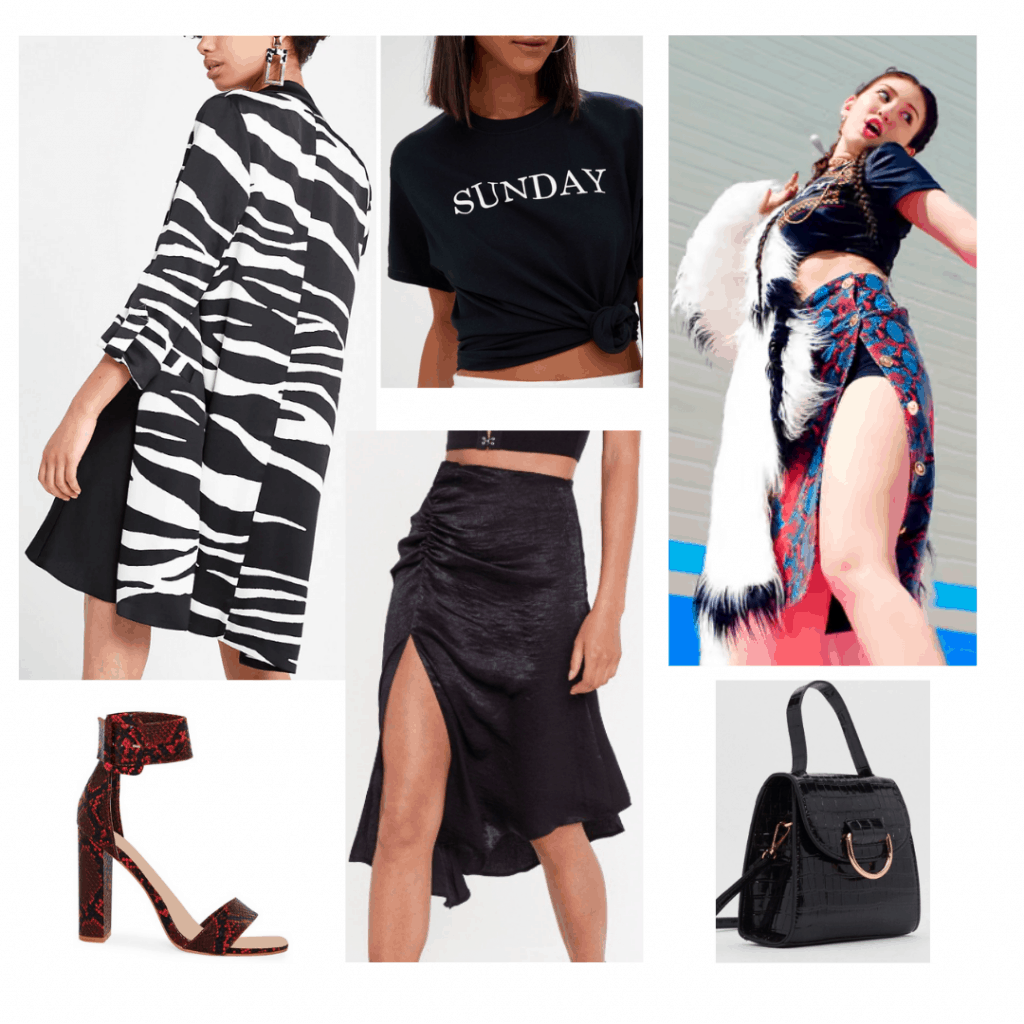 Products: Blazer – River Island, T-Shirt – Pretty Little Thing, Skirt – Nasty Gal, Bag – Nasty Gal, Shoes – Pretty Little Thing
Look 2 – Birthday Land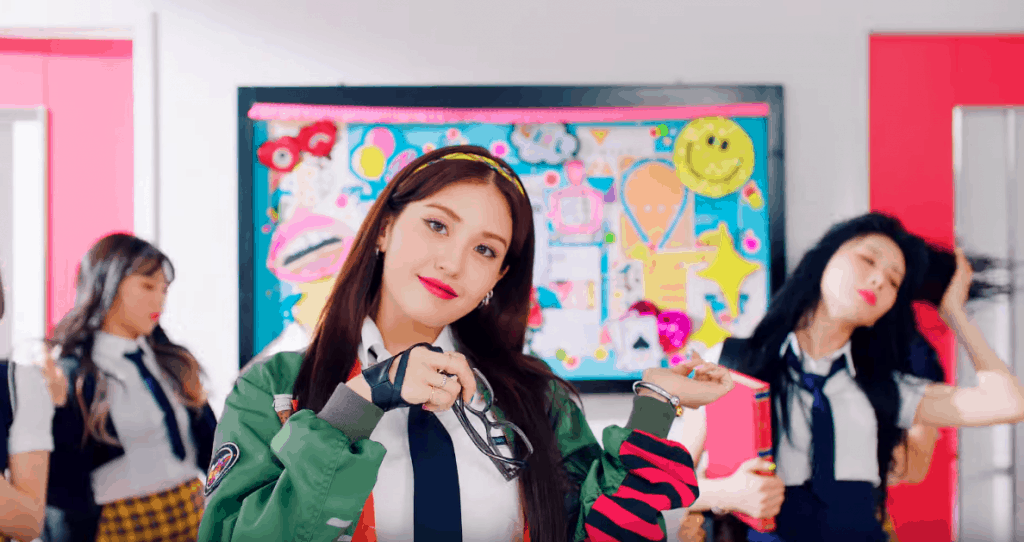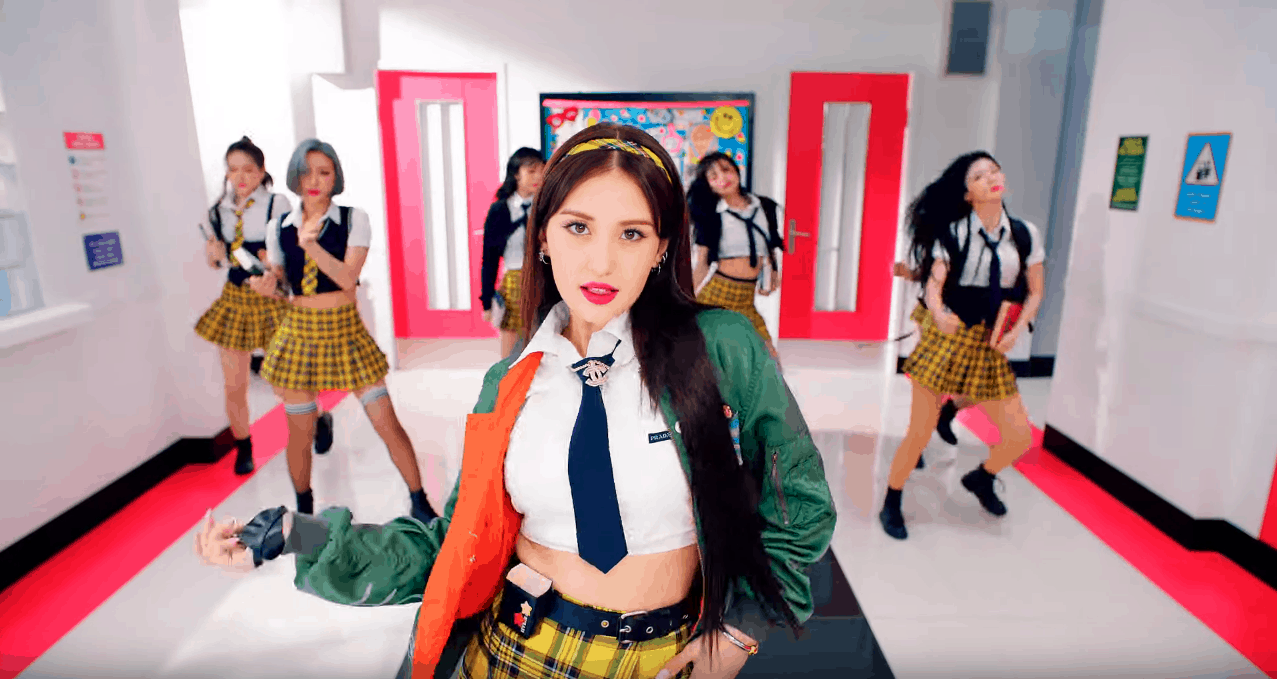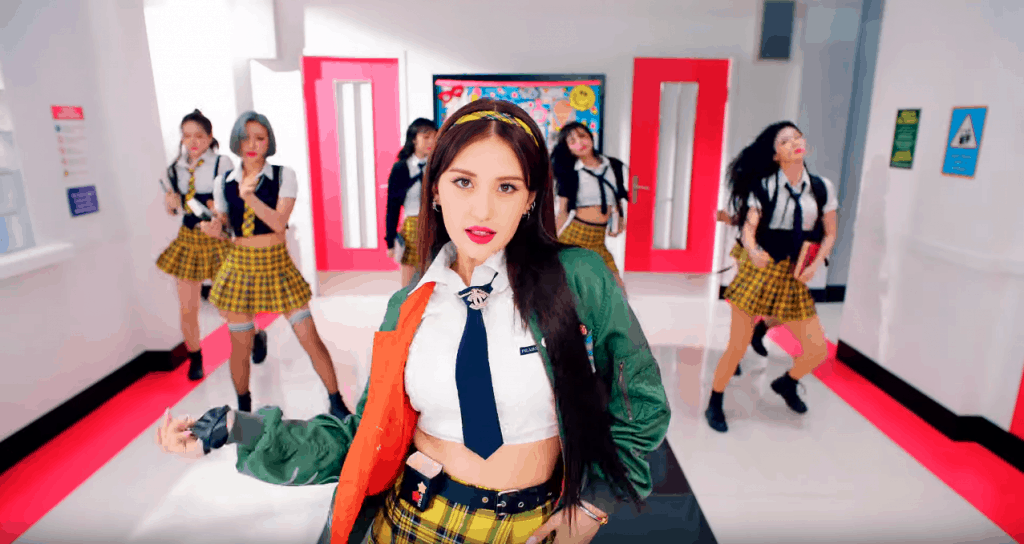 This second look is an ode to the cute schoolgirl aesthetic of many K-pop debuts. Here, Somi clashes patterns and colors in a way that's interesting but not overbearing.
I found this green jacket on ASOS (fun fact: it's unisex) and picked up the yellow-plaid of her skirt with this fun Skinnydip fanny pack. Finally, a classic skater skirt complements the preppy schoolgirl vibe perfectly.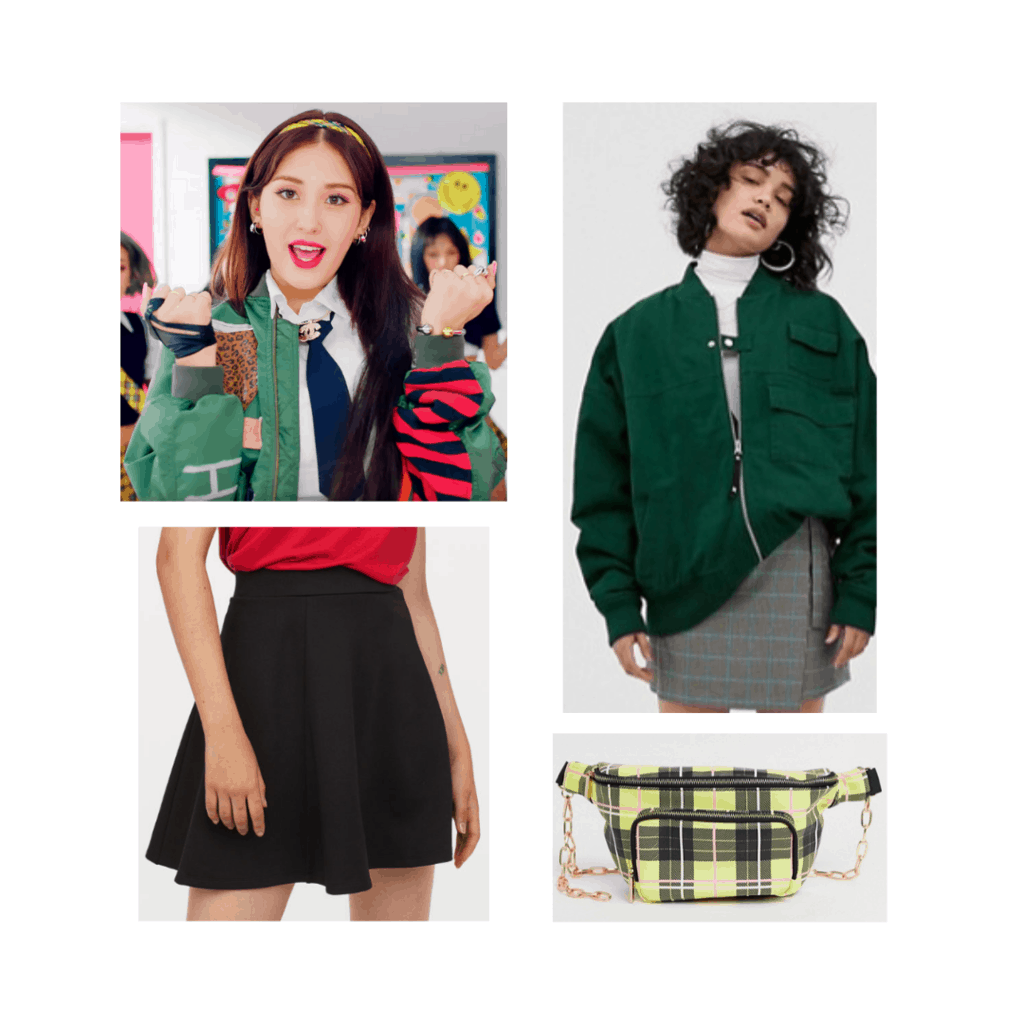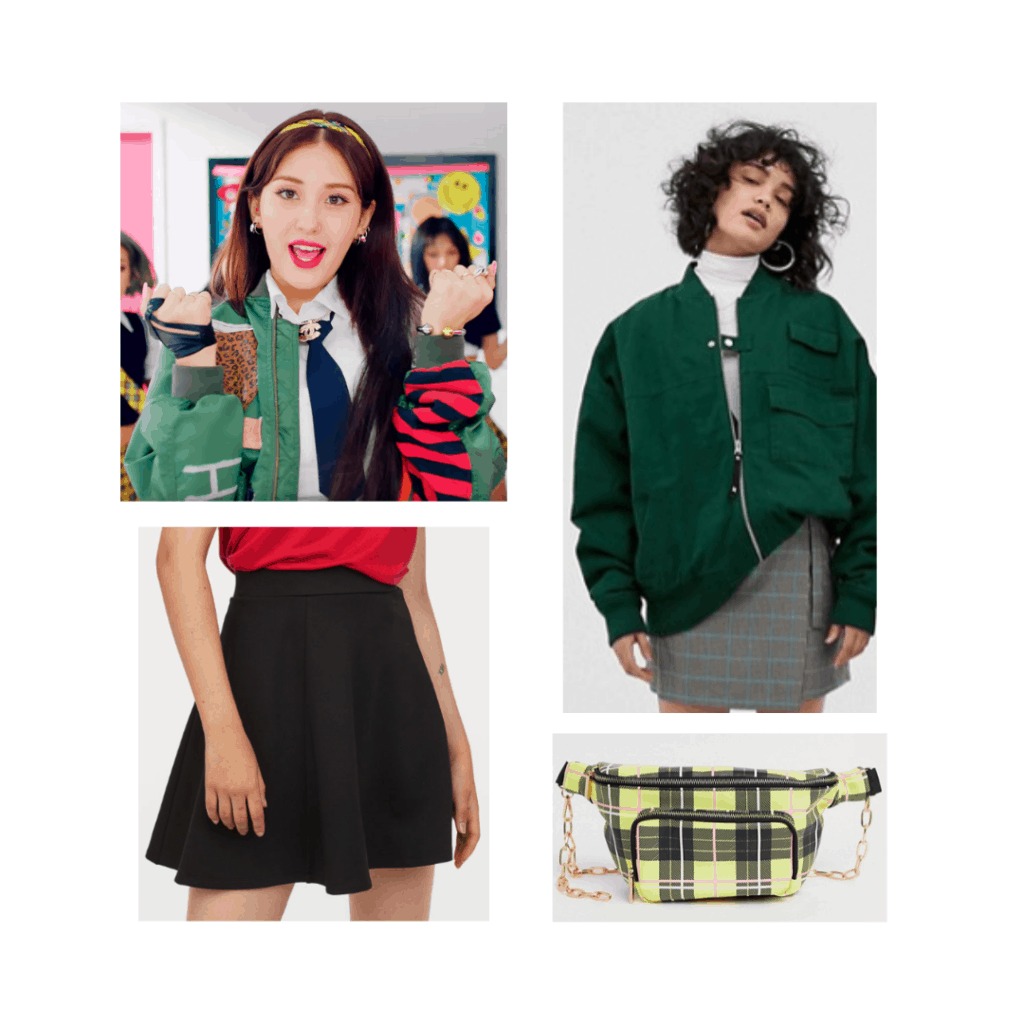 Products: Jacket – ASOS, Skirt – H&M, Bag – Skinnydip at ASOS.
Look 3 – Oops, You're Not Invited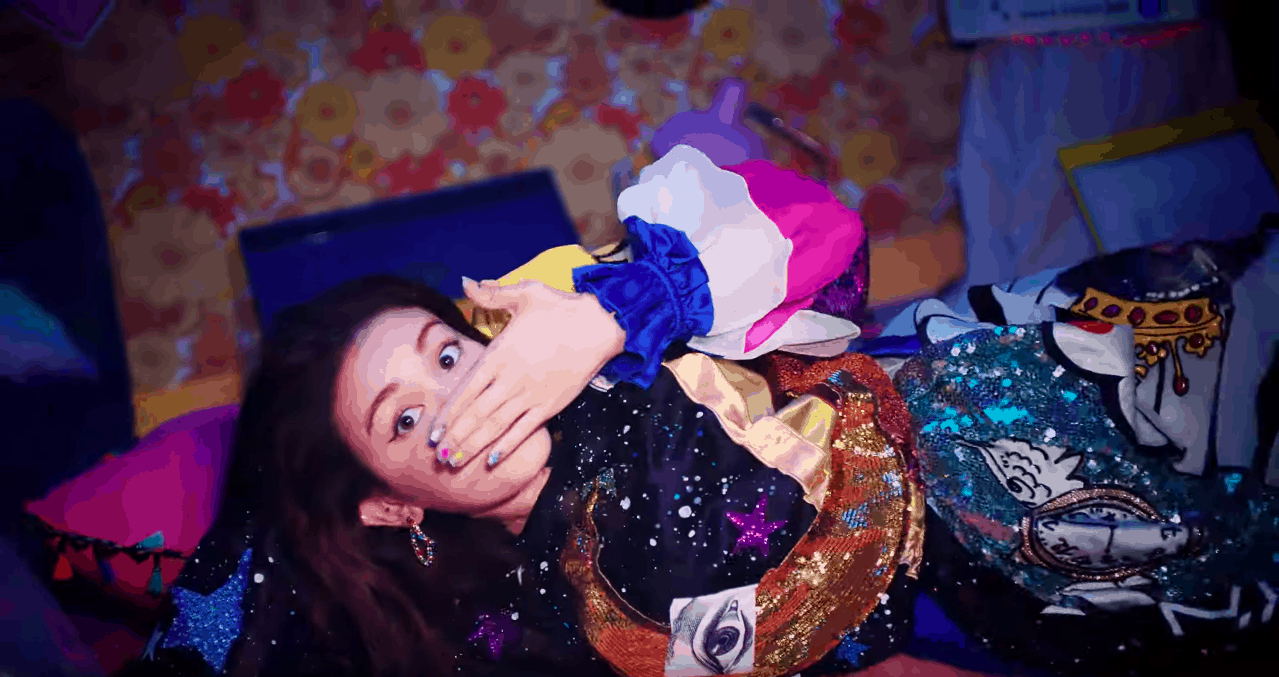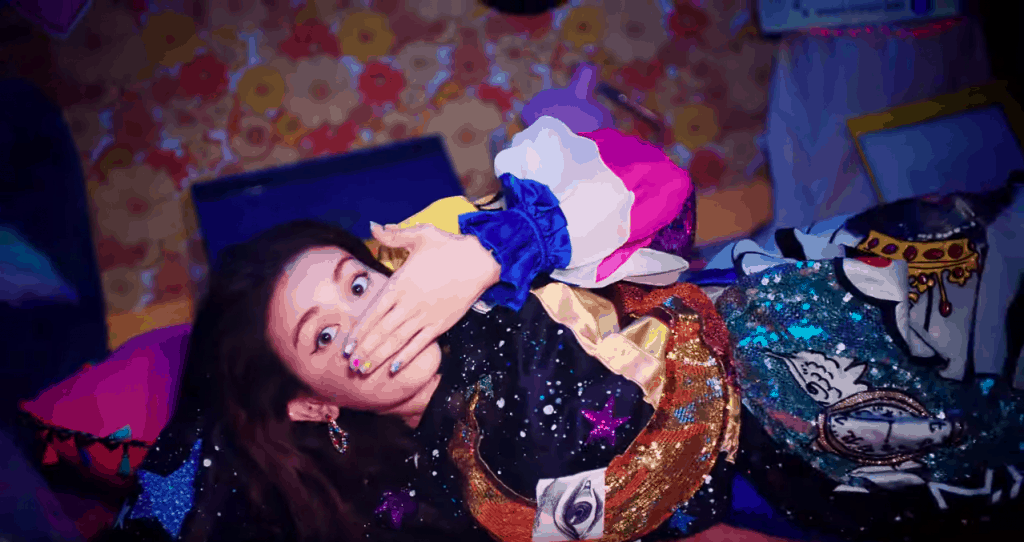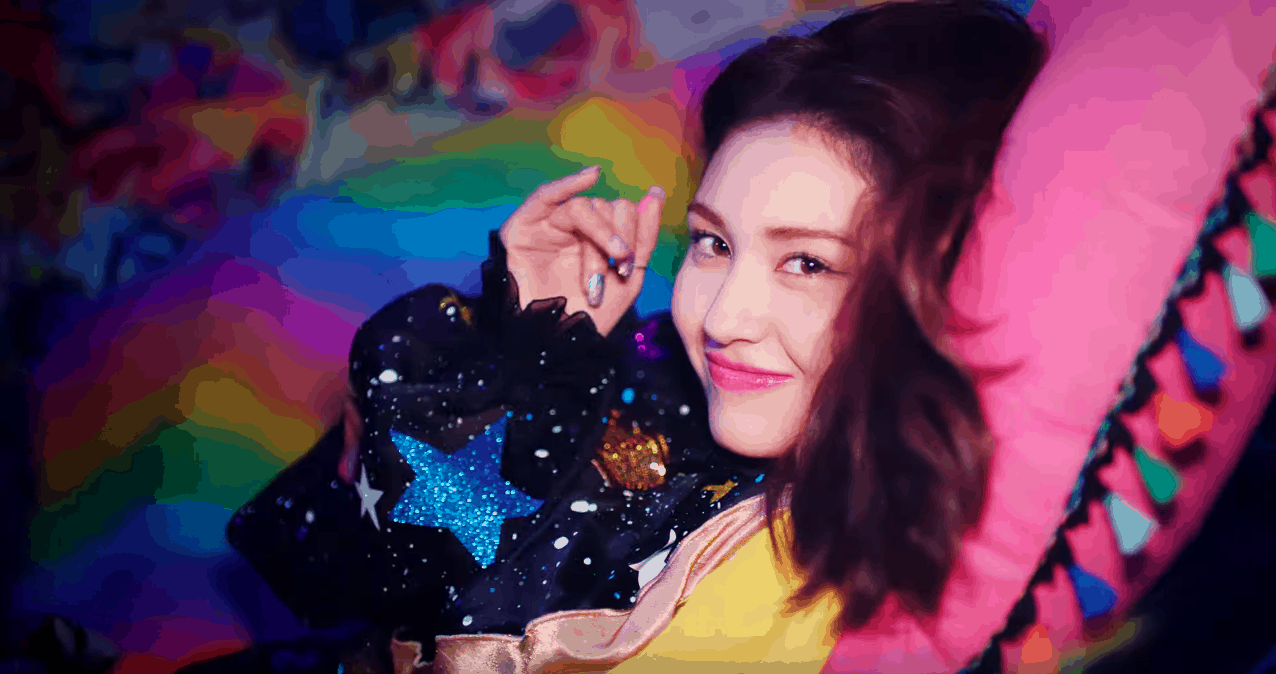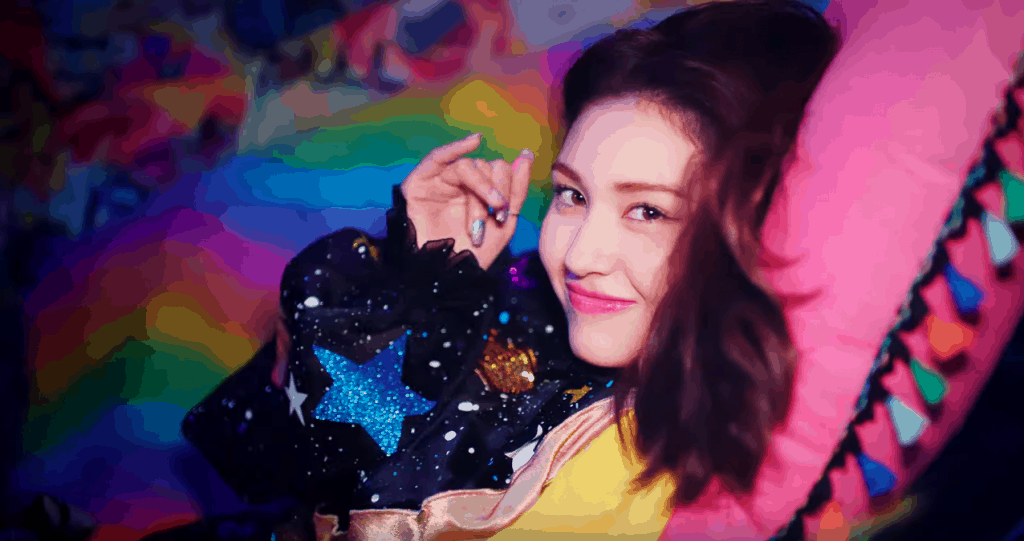 While this look was my favorite from the MV, it was most definitely the most difficult to replicate. Somi's Dolce & Gabbana dress from the video's opening shot is the stuff that dreams are made of, but naturally such an item isn't exactly college-budget friendly. So, here's a gorgeous shirt from Nasty Gal in a similar, intergalactical print.
Paired with an on-trend mini-skirt, some navy sandals and gemstone-inspired jewellery, this look is the perfect day-to-night transition outfit. Just add star-print earrings and swap the sandals out for dressier heels for a post-work cocktail date with your girlfriends!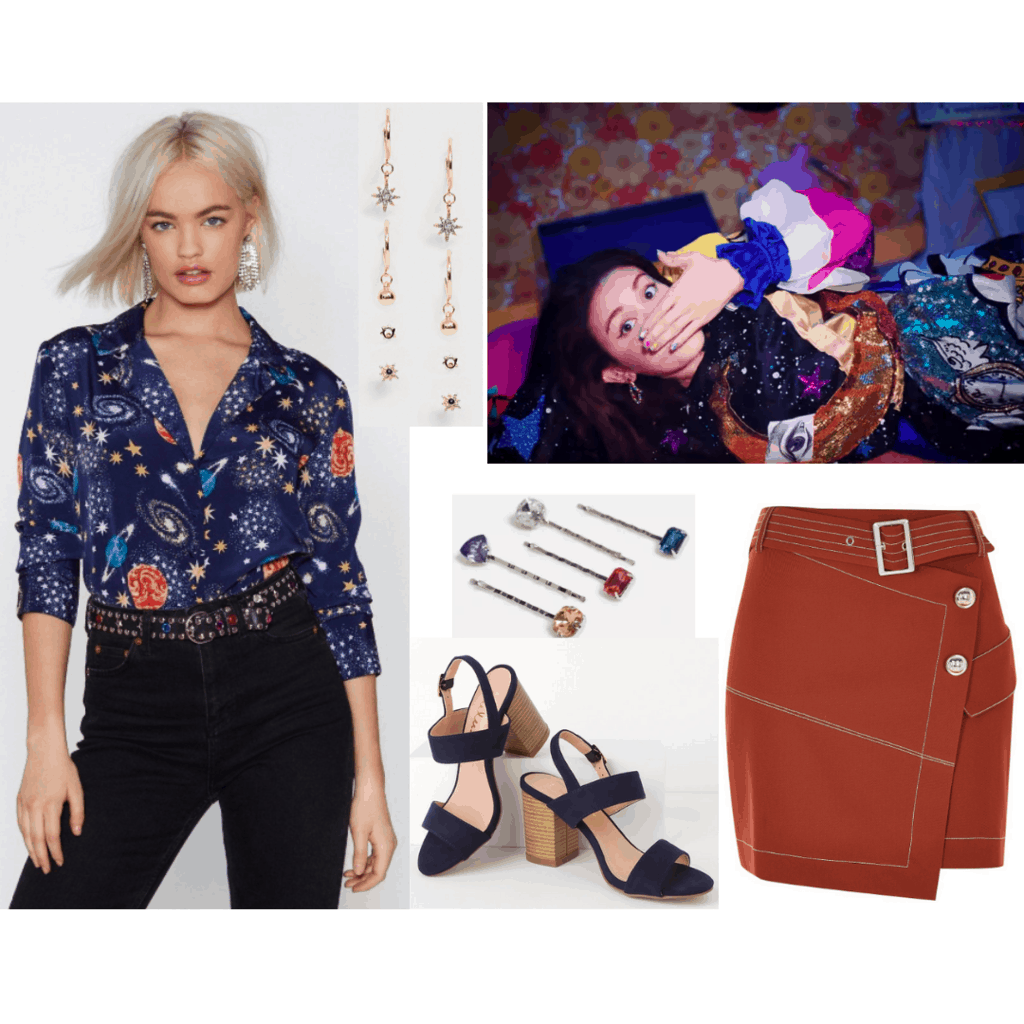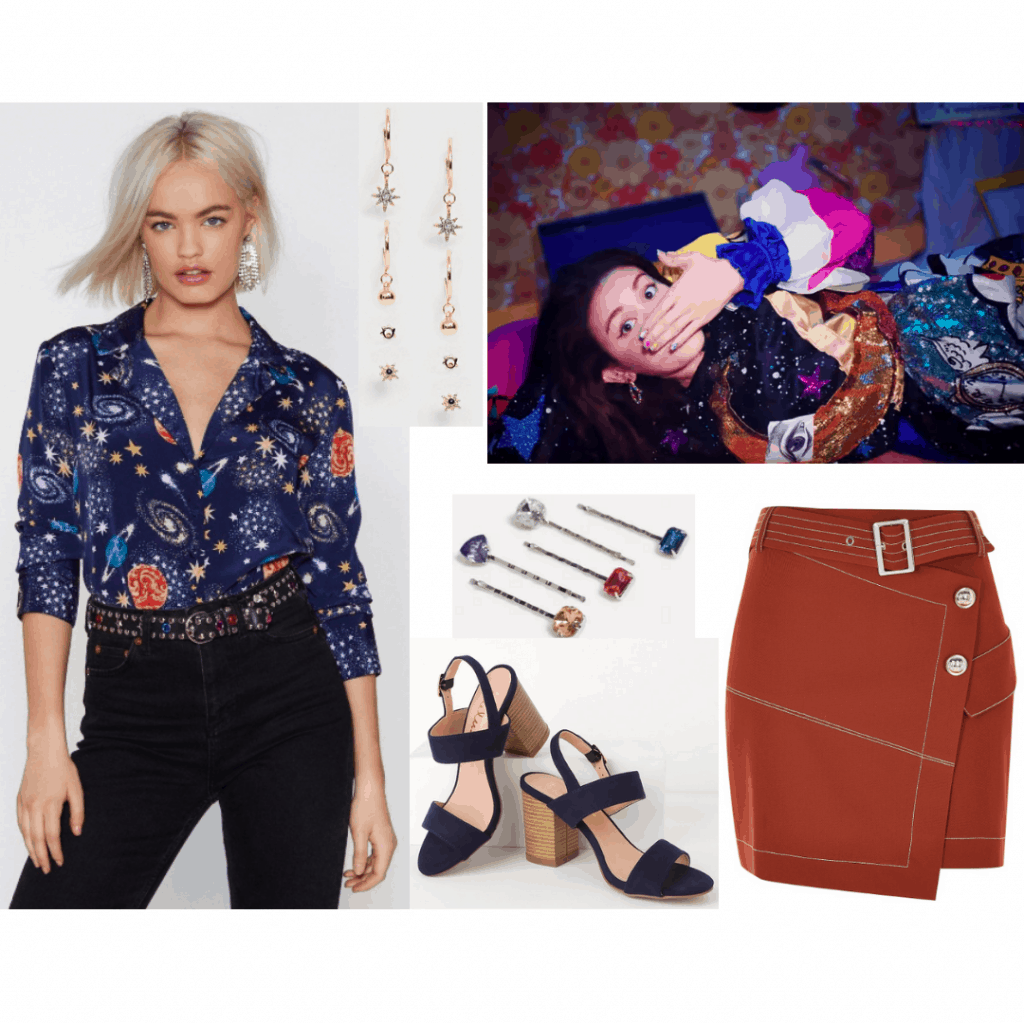 Products: Top – Nasty Gal, Skirt – River Island, Shoes – Lulu's, Earrings – ASOS Design, Hair Slides – Missguided.
Look 4 – Every Day is My Birthday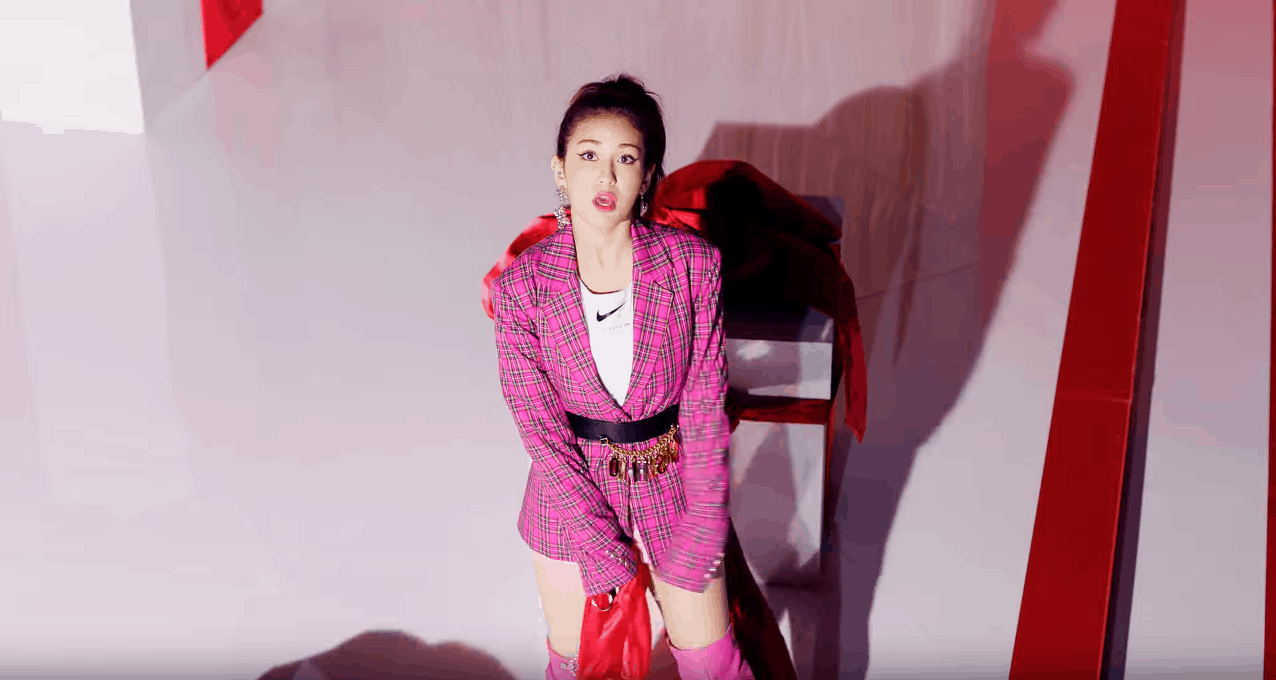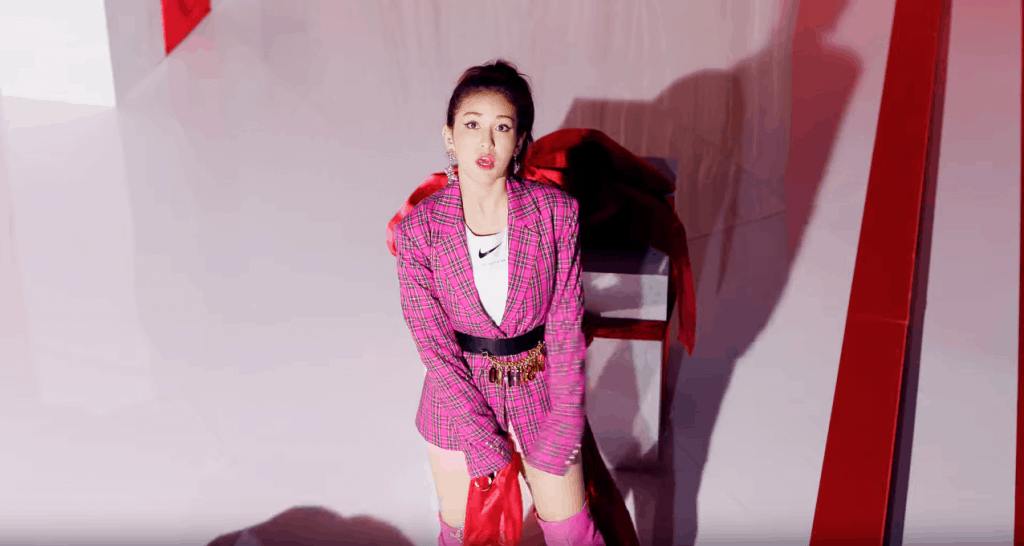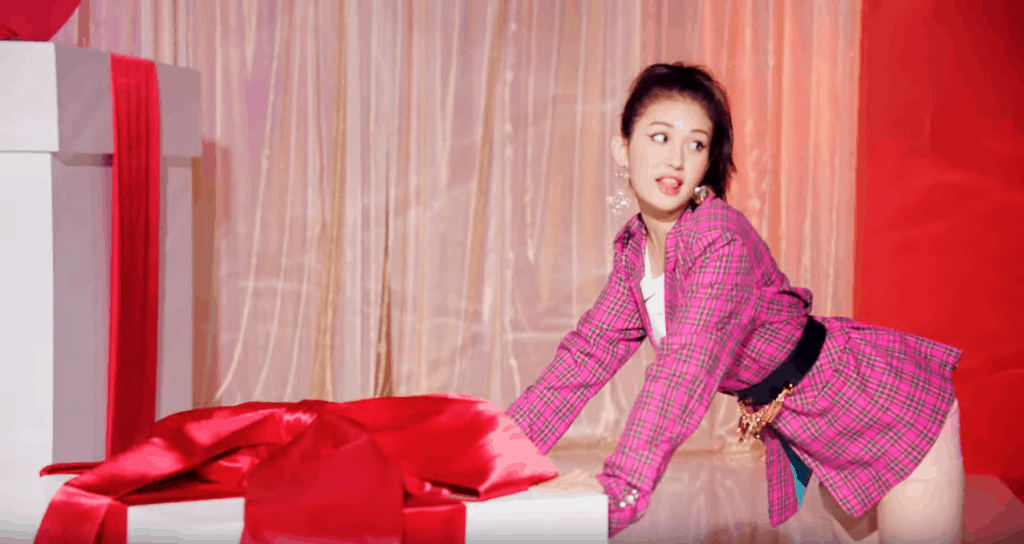 Equal parts formal and casual, this athleisure-inspired final look is fun, sporty and flirty. Tied up in her own big red ribbon, Somi struts about in a bright pink blazer, Nike tee and black belt combo that shouldn't work, but somehow does.
This look is relatively easy to recreate for yourself. I found this fuchsia blazer on Pretty Little Thing and this Amore belt on the consistently trend-conscious Fashion Nova. Because this look is a little more out there for everyday, why not consider wearing it to your next K-pop concert? Somi's fans will easily spot you in the crowd!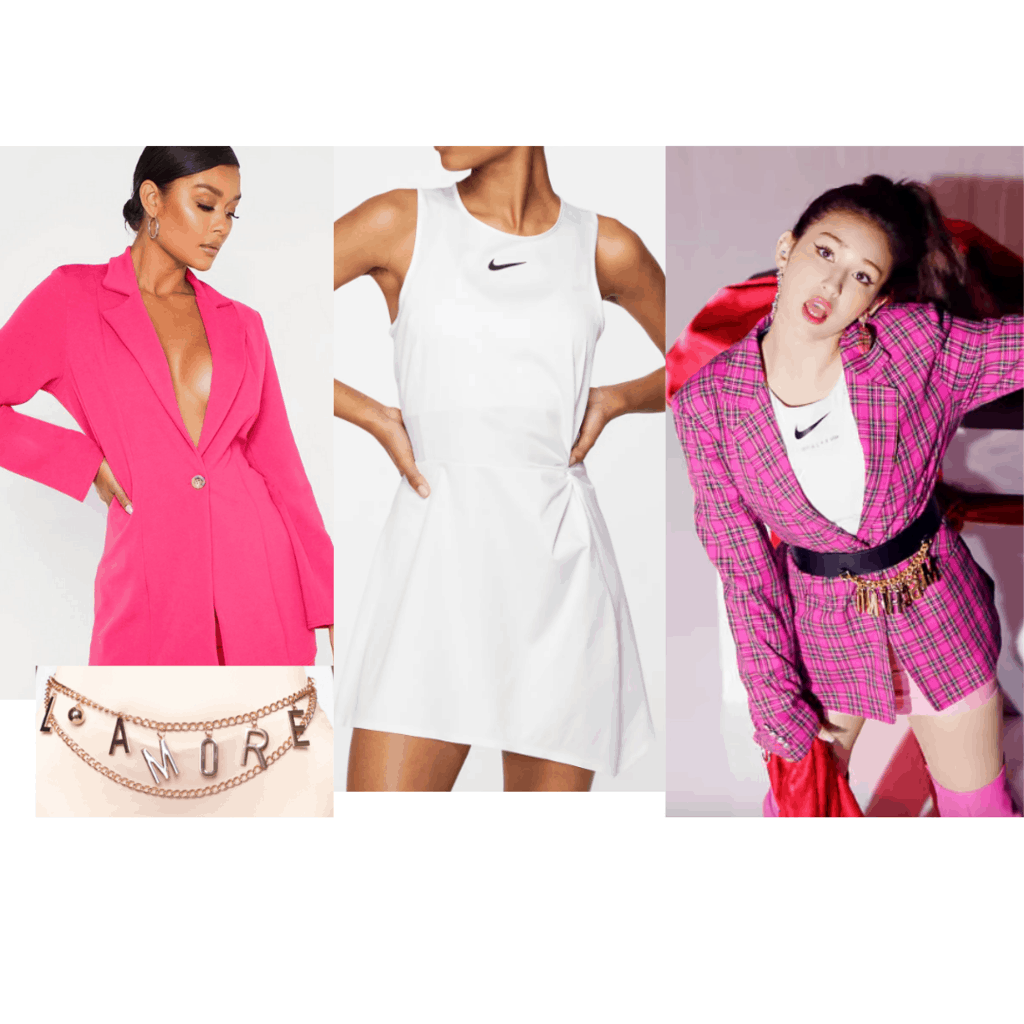 Products: Blazer – Pretty Little Thing, Dress – Nike, Belt – Fashion Nova.
What did you think of our Somi style guide?
Did you enjoy Somi's debut? Are you looking forward to her solo music ventures? What other K-pop artists would you like to see covered here on CF? Let me know in the comments below, I can't wait to hear from you!