This post may contain affiliate links, which means we may receive a commission if you purchase through our links. Please
read our full disclosure here
.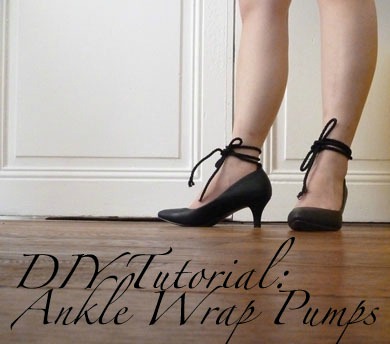 Last month, fellow CF writer Caitlyn reported on trendy ankle-wrap pumps, and mentioned that most of the versions currently available in stores were too expensive for the average broke college girl. In that same post, CF reader Shelley (thank you for commenting!) suggested that a DIY version would be feasible, and I agree!
I stumbled across these absolutely perfect pointed pumps right at the base of Montmartre (at the base of Montmartre is the Marché Saint-Pierre, the ultimate fabric market! Surrounding areas feature small shops and boutiques for all sorts of fun fashion goods, from cheap clothing to amazing trims), and I knew they were perfect for an ankle-wrap pump DIY project.
Taking inspiration from Erica's (from Honestly WTF) DIY Tassel Sandals, I modified her tutorial for a simpler pump version. Read on to learn how to make your very own DIY ankle-wrap pumps:
Materials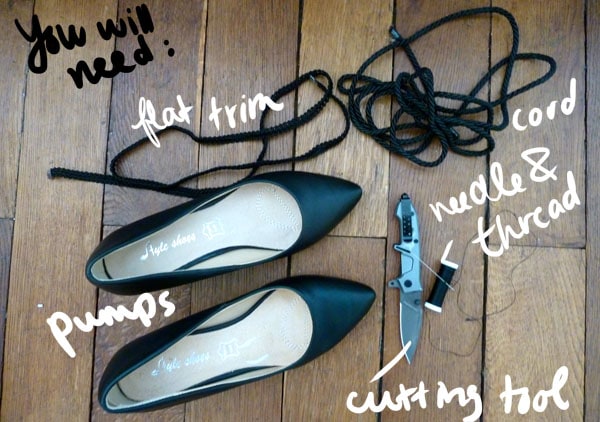 Any type of cord (I used a silk cord. I bought two meters, which was long enough to wrap around my ankle three times)
Pumps (Make sure they fit like a glove! The straps are for purely decorative purposes, NOT support.)
Flat trimming or sturdy ribbon
Needle and thread
Cutting tool (I used a knife because I'm BA, but scissors work, too!)
Optional, but highly recommended: super glue and Scotch tape
Step One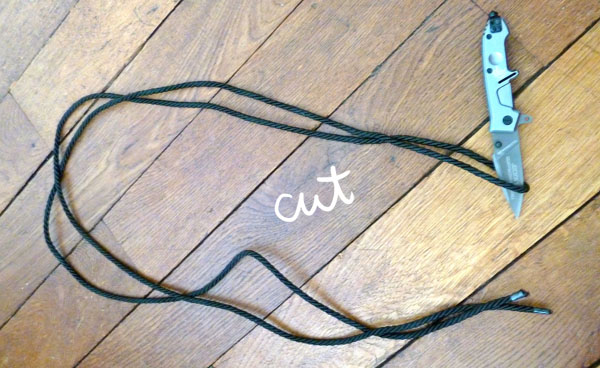 Cut two equal lengths of cord; I always just take a really long cord, fold in half, and cut down the middle to ensure two perfectly equal lengths.
Step Two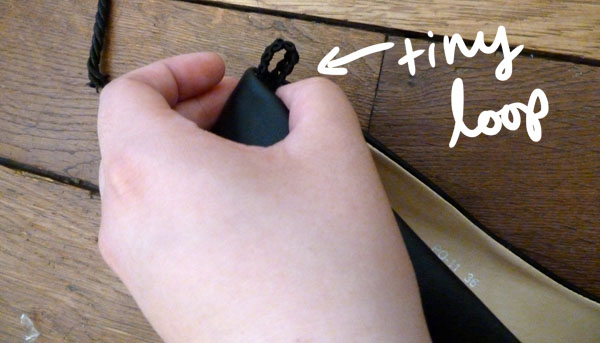 For an easier DIY, find pumps that already come with ankle straps (just remove 'em!) or a little loop in the back of the shoe like mine.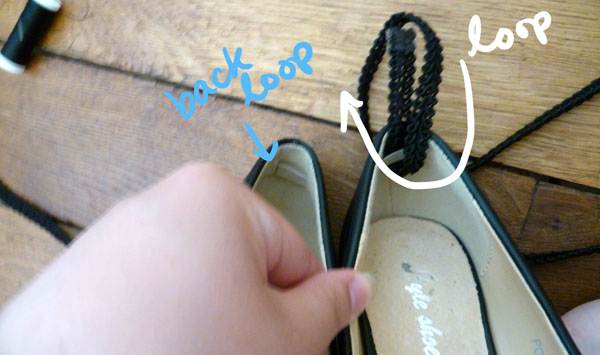 Cut a section of trimming so you can form a little loop in the back, as shown above.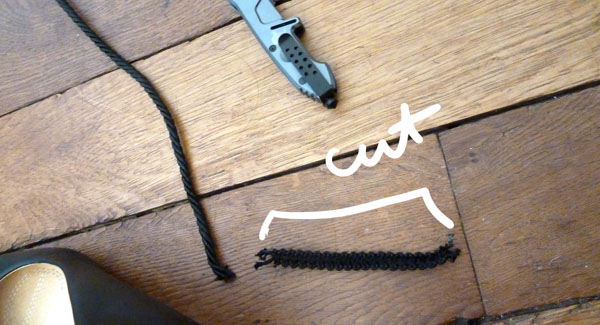 If you have a little loop in the back of the shoe like mine, simply loop the trimming through and sew the ends together.
If not, don't worry! You can easily form the same loop but instead, super glue one side of the trimming down the middle.
Step Three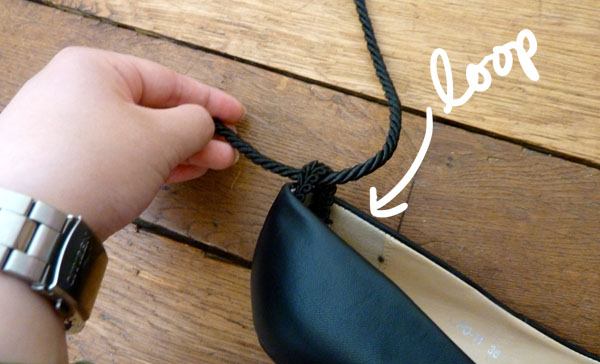 Take your cord and loop it through the back loop you just made. While wearing your pumps, wrap the cord around your ankle and secure with a bow. I found that the ends of my silk cord tend to fray, so feel free to wrap the ends with some Scotch tape to prevent unraveling.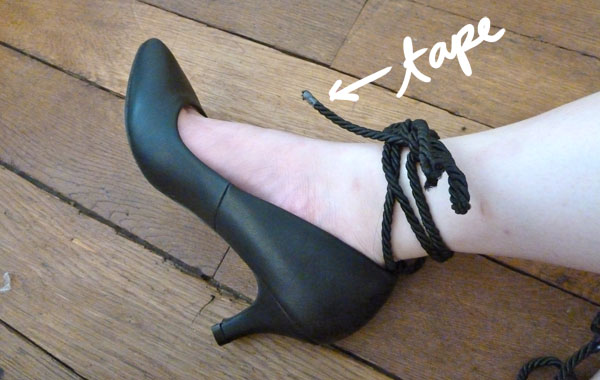 And that's it! This is such an easy way to jazz up a pair of shoes; it looks fabulously trendy and is perfect for a fun night out.
Feedback please:
Would you buy ankle-wrap pumps or DIY a version like mine? How would you interpret this trend for yourself? Are there any other DIYs you would like to see the tutorials for? Let me know in the comments!