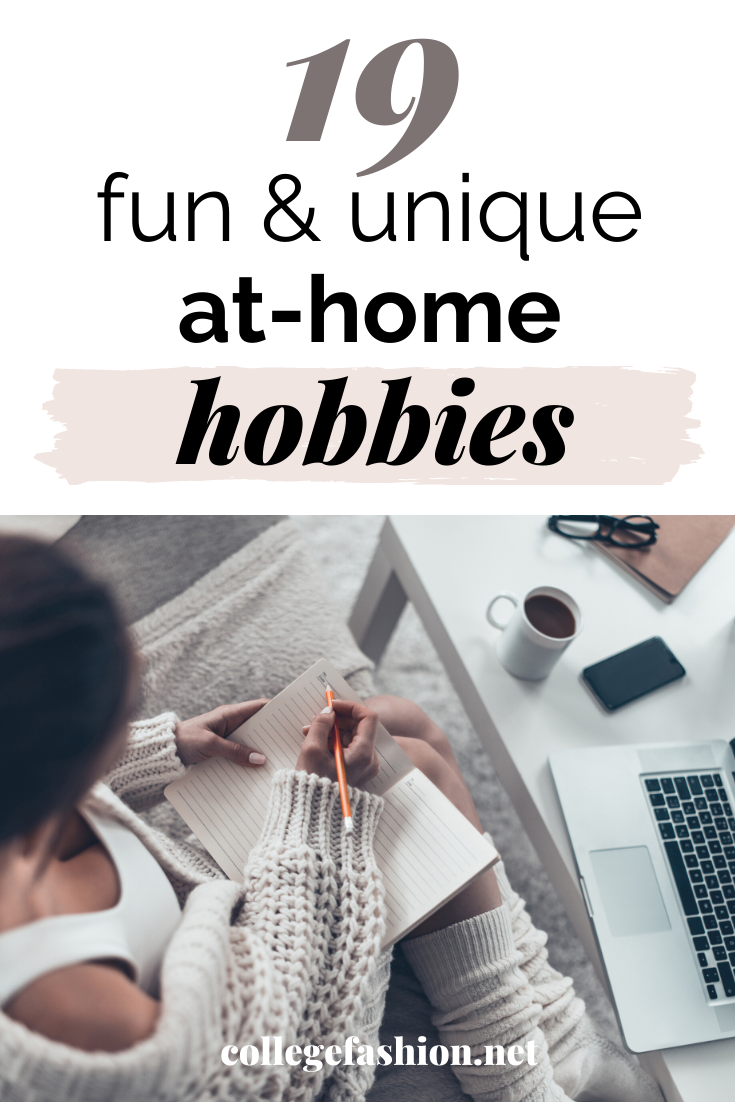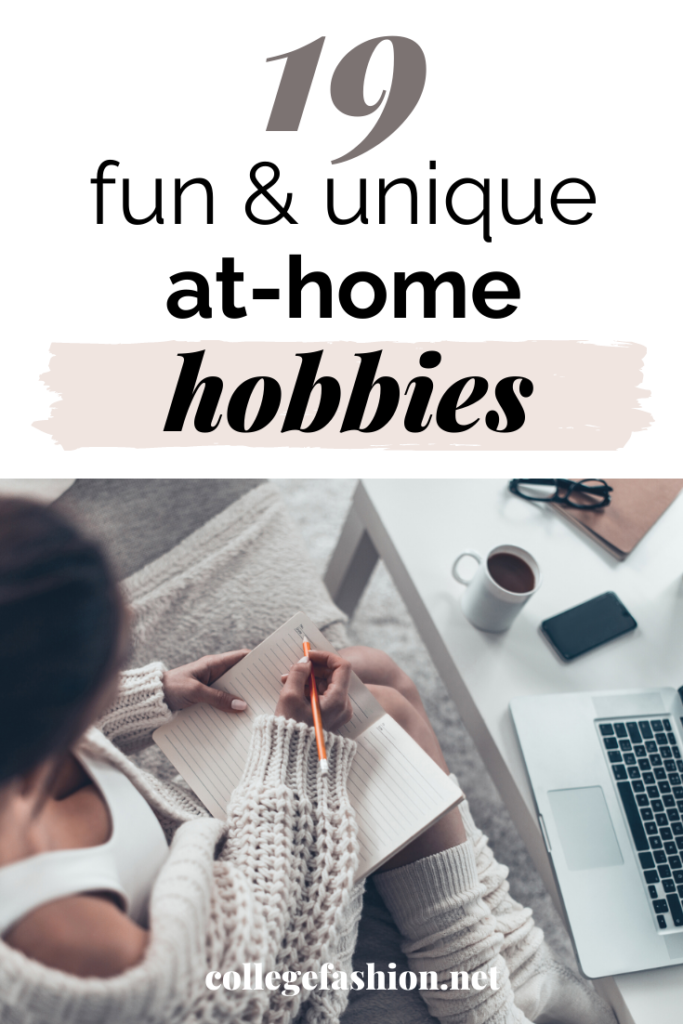 The longer we spend inside, the more our favorite Netflix shows and forced family bonding feel, well, a bit played out. That's why I've been on the hunt for unique hobbies to mix things up.
I don't know about you but, I always fall victim to spending pointless time on my phone to the point where my "screen time" is at an all time high and the more time I spend on my phone, the worse I feel.
One thing my phone has taught me, though, is to use the resources I have online to learn a new skill or watch others create. Unlike the times before us…
We can use Youtube tutorials, articles, or even talk to friends as a way to discover new hobbies together. Below are some outside-the-box, unique hobbies that are fun to learn and awesome to master now that we have some time on our hands!
Personalize a Product
This unique hobby is where the internet is truly an asset. If you're someone who already makes art and isn't quite sure what to do with it, what's better than creating a personalized product that you and your friends can own?
Uploading designs to Redbubble is one way to get your designs on stickers, mugs, and even clothes.
For an even more unique idea, there are websites where you can upload your designs or photos to make a custom board game or playing cards.
Even if you're not an ~artist,~ fear not! Making a board game from household supplies like extra school markers and cut out pieces of paper can be a great and low-key activity to try out with family and friends over video chat.
Letter Writing
Writing letters to friends and family is an amazingly therapeutic hobby that I took with me to college, and can also be done from home!
From creating your own stationery with intricate designs to custom envelopes, your letters can go from basic to beautiful.
Another fun way to write letters is by journaling. Since there aren't many opportunities to get together with our friends and vent right now, writing letters to people about how you're feeling is a great way to let your emotions out when there's no one to talk to.
You can choose to send the letters or just keep them to yourself, but either way it's amazing to be able to write and express your emotions without a fear of judgement!
Candle/Soap Making
If you're looking for a hobby that can bring you in some money from home, handmade products are a great way to go.
Experimenting with making beauty products or household items is something that many of us don't have time to fit into our every day schedules at college, but now is an opportune time to learn a new skill!
Just like letters, soaps and candles and other handmade products can be customized for color, packaging, and scent. You can throw in pressed flowers, glitter, or stones and crystals to make candle or resin designs stand out.
Recycling materials like old tins to hold candles will ensure that you're staying environmentally friendly too!
There are so many articles and online video tutorials on how to make every kind of handmade product, like candles, soap, or even resin crafts.
Mixology
For those over 21, mixology is a fun, unique hobby that helps you develop your taste as an ~adult~ and help you know what to order at the bar!
As someone who isn't great at cooking and following recipes, mixology helps me to figure out what flavors go together well without the high stakes of having to create a meal.
Anyone under 21 can join in the fun as well! Alcohol absolutely is not necessary to experiment with flavor – I have such a good time mixing juice flavors and creating frozen drinks just with juice and soda I can find in my house.
Now is also the best time to touch up on your barista skills and blend some cool coffee or tea drinks!
There are plenty of resources and cookbooks online to help you learn classic cocktails and mixtures, but you can also experiment yourself and create something new!
Collage and Scrapbooking
I've been super into collaging for a while, so I'm excited to have the time to work on it! Collage art is a unique hobby that's suited for everyone because it doesn't necessarily require the skill or steady hand of drawing or painting.
Here's a collage I made recently using only magazine and paper scraps found around my room:
Your collage can be super artsy if you use pieces of paintings or old art, magazines, or other recycled materials. Collages can also be personal if you use photos of yourself and your friends!
Whether you choose to make individual collages, collage on bullet journal pages, or create a scrapbook of a person, place, or time, collage art is an amazing way of expressing yourself both visually and in writing!
Camping
For those craving a dose of the outdoors, our own backyards or small apartments are the closest many of us can get right now! Although we may not be able to go out and hike, camping and other nature-inspired activities can help bring the outside in.
Take any old supplies like tents, blankets, and bug spray out to your backyard for a semi-authentic experience.
Even though you may not be far from home, leaving electronics inside and getting cozy with a parent, sibling, roommate, or a good book can be refreshing.
If you don't have access to a backyard, create a pillow fort! One of my favorite boredom activities is getting comfy — gather up pillows and blankets to make yourself a soft and fluffy paradise.
Take your fort to the next level by making a hot drink, settling in with a book or movie, and letting yourself have time to relax and not be distracted by everyday life for just one night.
Grow a Garden
Another fun outdoor activity to try if you have access to a yard or some space by a window is to start growing some plants or produce! Since we are spending a ton of time at home, we definitely have the patience to grow plants and tend to them.
The satisfaction you get eating a veggie you grew yourself is awesome! Learning about different flowers is a useful skill, and by growing a garden you can get a first hand look at the growing process.
If you don't have a pet, a garden can also be a super fun way to feel like you're taking care of something other than yourself. For us college girls just becoming adults, tending a garden can cultivate responsibility so we're ready to take the world by storm after quarantine.
Create a Book/Movie Guide
Finally, a unique hobby that doesn't involve too many resources but is super satisfying – creating your own book, movie, or music guide!
You know when you want to watch a movie but you can't remember the name? Now is the perfect time to organize all of your favorite books, movies, or music into genres or playlists you can have at hand and share with friends.
There are plenty of templates like the one above on Pinterest to help give you ideas and get you started. You can sort things alphabetically, by color (for books), or by genre. I love getting creative with my organization and creating playlists based on a photo or a color!
Organization may not sound super fun, but ending with a collection that is 100% YOU is the most satisfying feeling. Taking the time to create your own "library" now will certainly pay off later!
Cosplay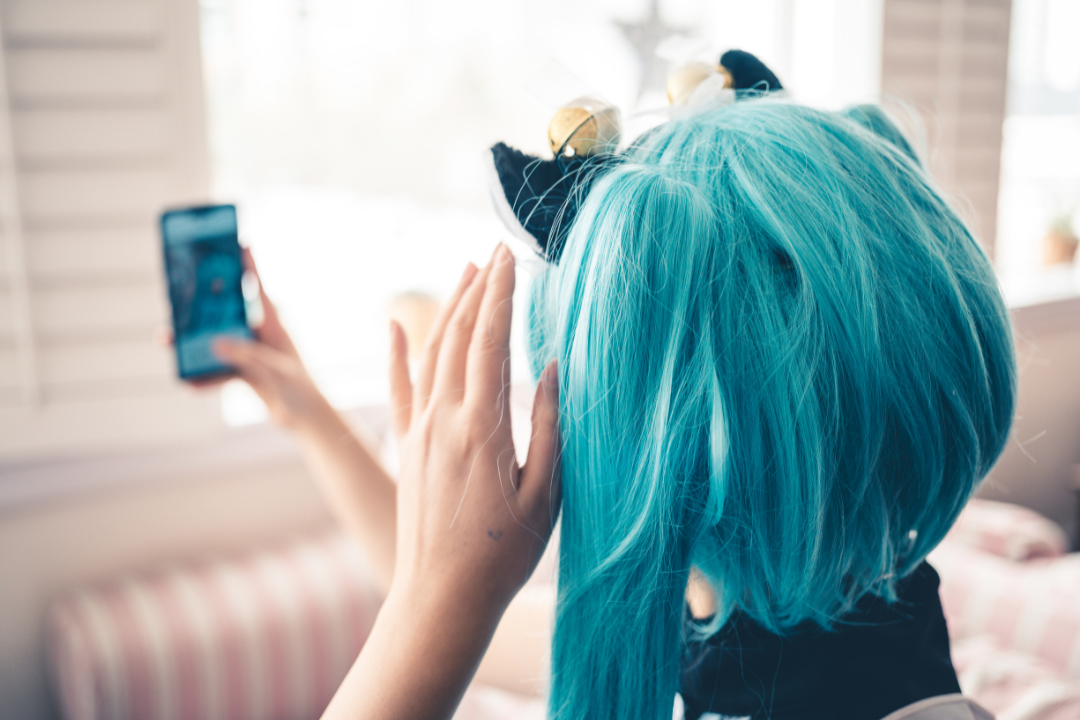 Cosplaying is so much fun and it's a great hobby idea for anyone who's into fashion. Basically, it's all about creating fun, detailed costumes to most closely resemble your favorite fictional character. Usually, you wear your costume to a conference like SDCC, but you can always just post your cosplays on social media
Re-selling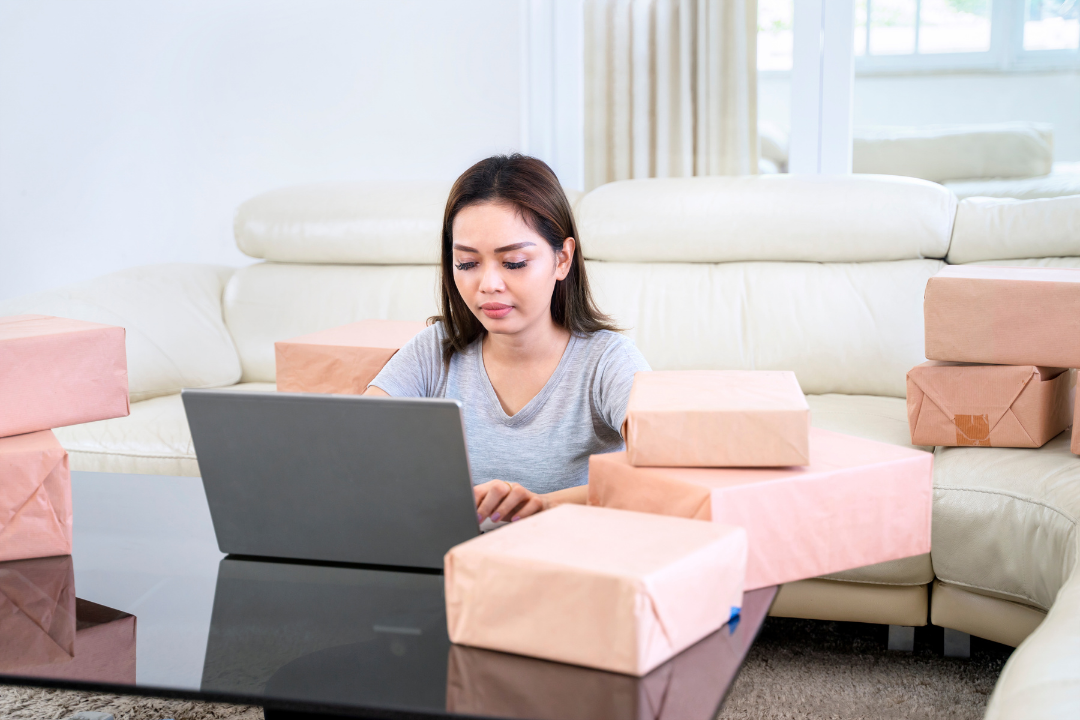 Flipping furniture, homeware items and collectibles can be a lucrative hobby. It does take time to get into, though — youYou will need to invest time to research items to resell. (It takes time to recognize when you're scoring something at a bargain, and what the going rate is online.) For more info on this hobby, be sure to see this awesome guide to reselling online.
Start a A Podcast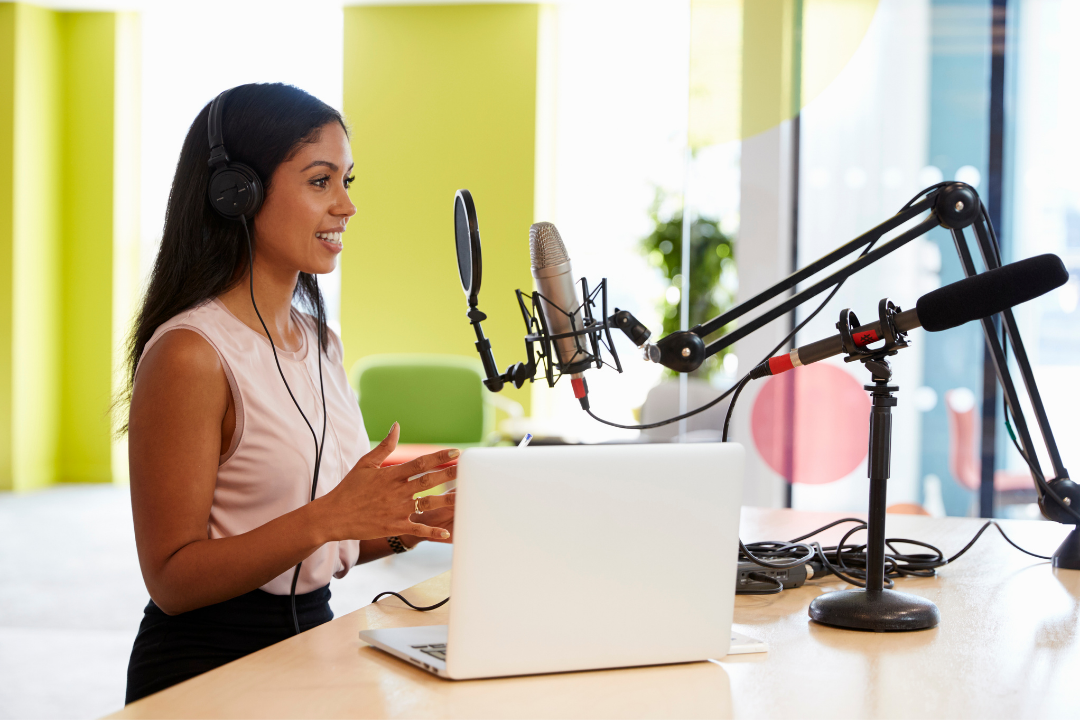 Podcasts are insanely popular and the trend shows no signs of slowing down! So why not get in on the action?seem to be getting more popular. If you're interested in starting a podcast, don't wait! You can learn everything you need to know online. (Here's a great guide to get you started.)
Quilting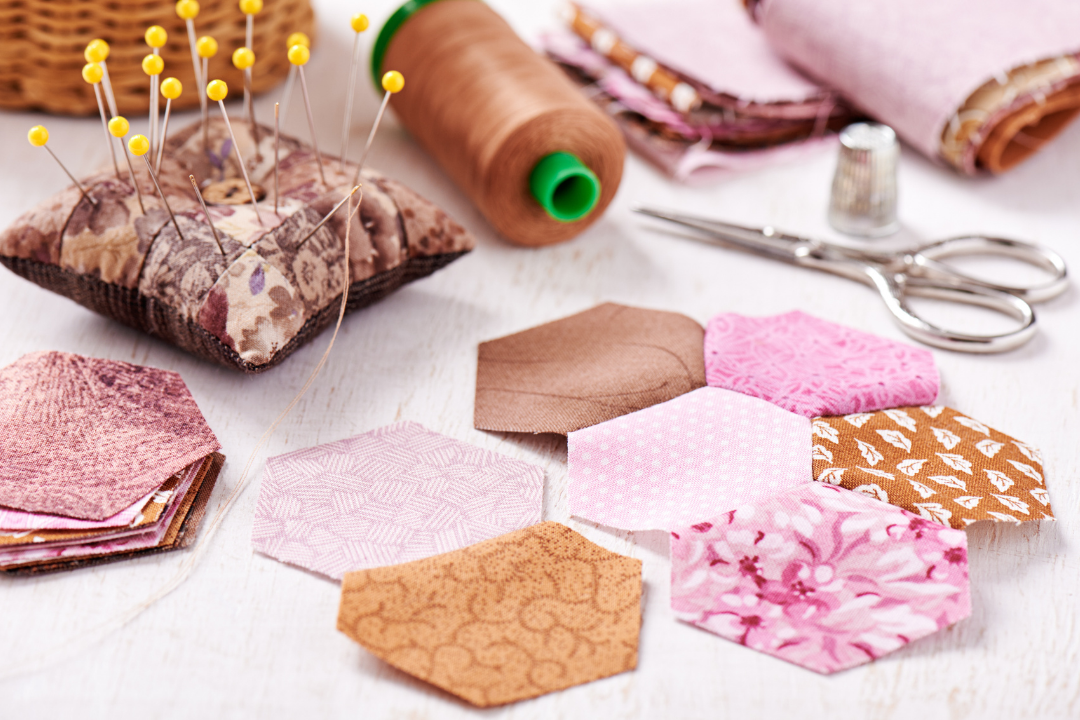 The art of making a quilt is great for perfecting your sewing skills. Not only will you learn the ins and outs of sewing, but it's also a fun project you can work onto do in your spare time. You can also use special materials like college tees, etc., to make a quilt that's truly personalized.
Coding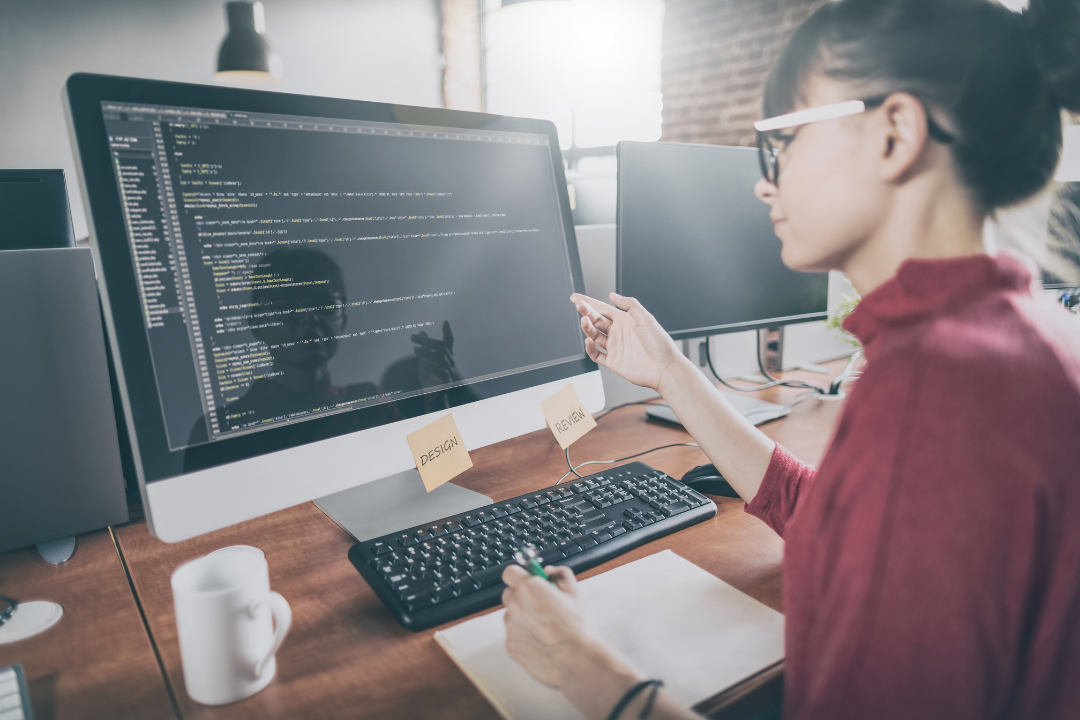 If you're interested in coding or programming, these can be rewarding hobbies that you'll use in a future career. While learning to code sounds intimidating, there are so many sites like Codecademy that make the process easy, fun, and free
3D Printing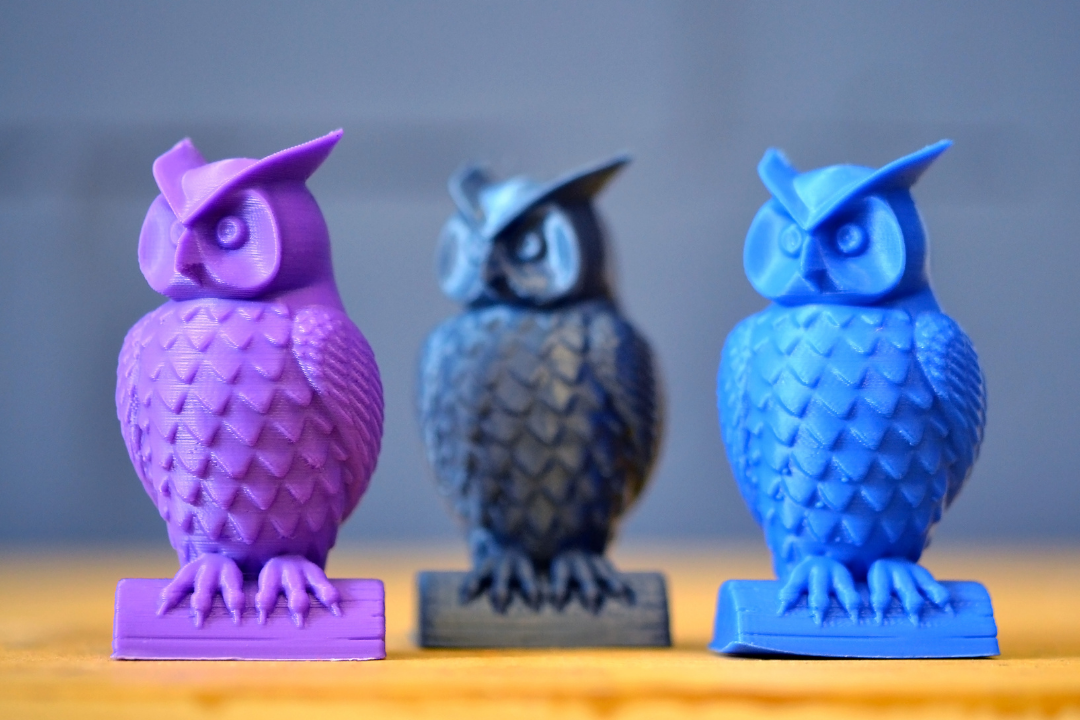 3D Printing is such a cool hobby that's really starting to take off. With small machines easily available for in-home use, anyone can make anything they want without having to leave their house!
Photography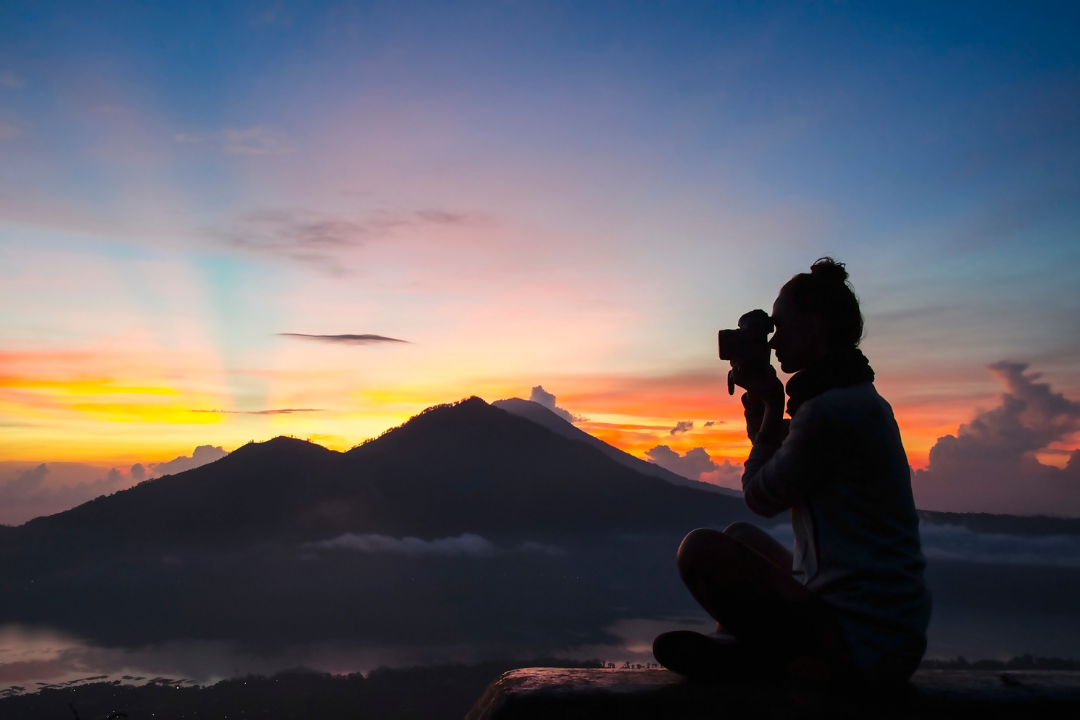 Learning to take pictures is a great way to expand your creativity. You can try taking pictures of different subjects around you, and as you progress, experiment with different lenses and lighting. You don't need a fancy camera either — you'd be surprised at what you can do with a camera phone these days!
This one is so much fun and there are lots of different ways to do it.
Candle-making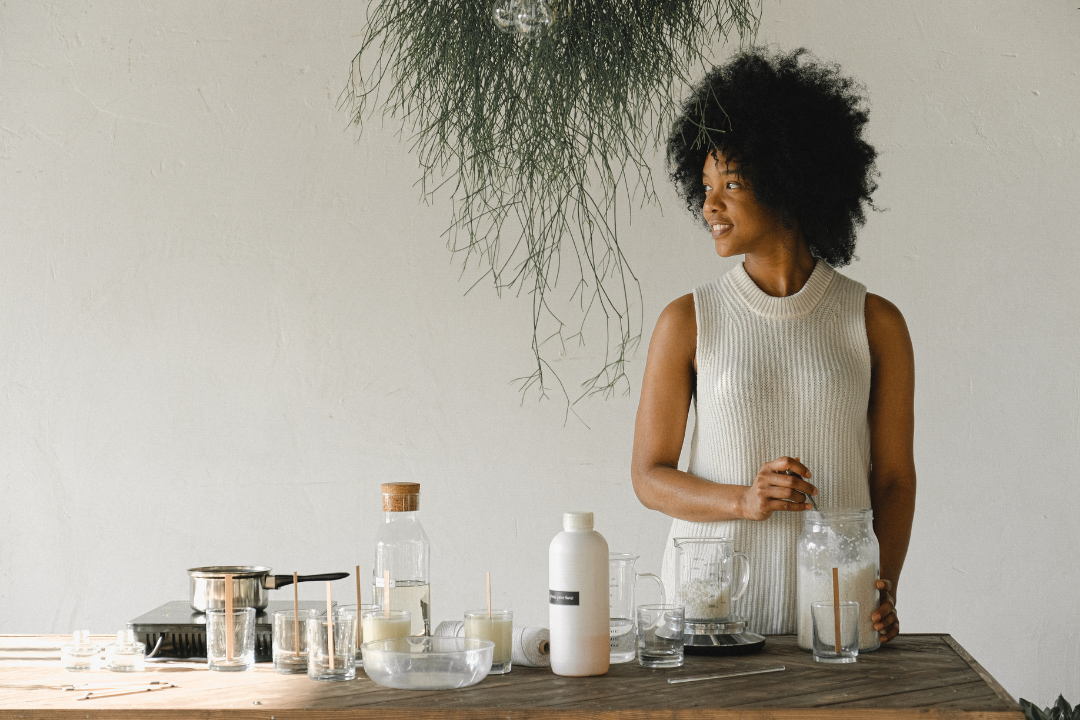 Making your own candles is an incredibly satisfying hobby. You can experiment with so many different scents, wax types, and tapers, to create something that's completely custom to you. Homemade candles also make amazing gifts!
Crocheting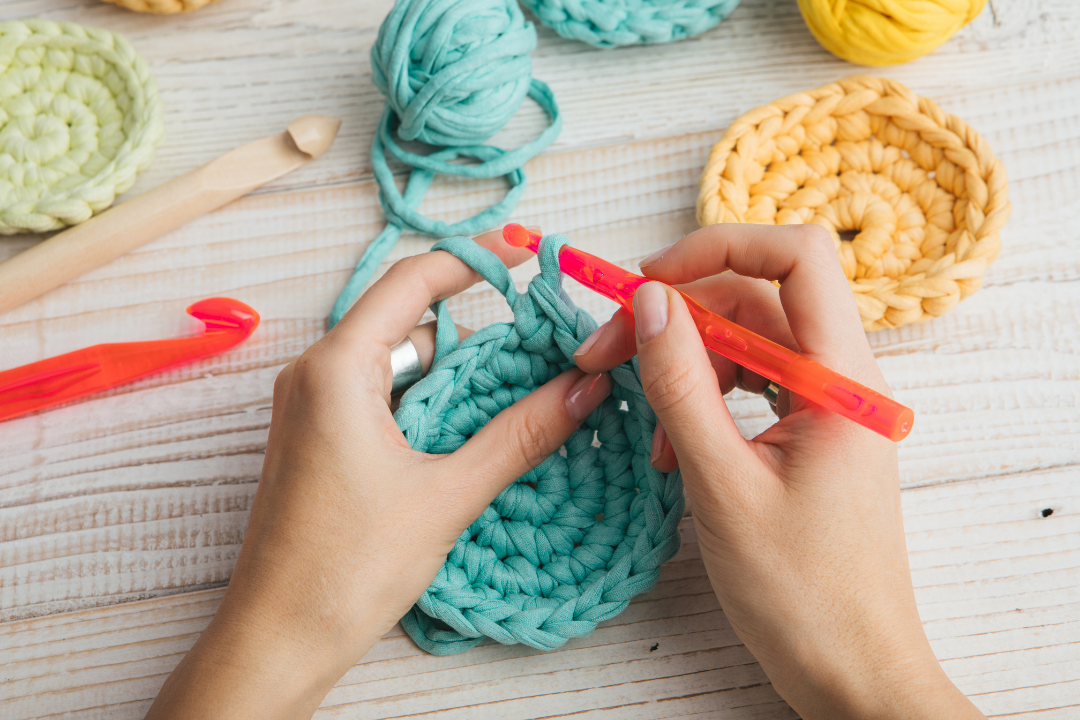 Crocheting can be a great way to relax and de-stress after work. It's also super easy to learn and doesn't require much in the way of materials. A couple crochet needles, some yarn, and a few Youtube tutorials, and you're good to go!
Bowling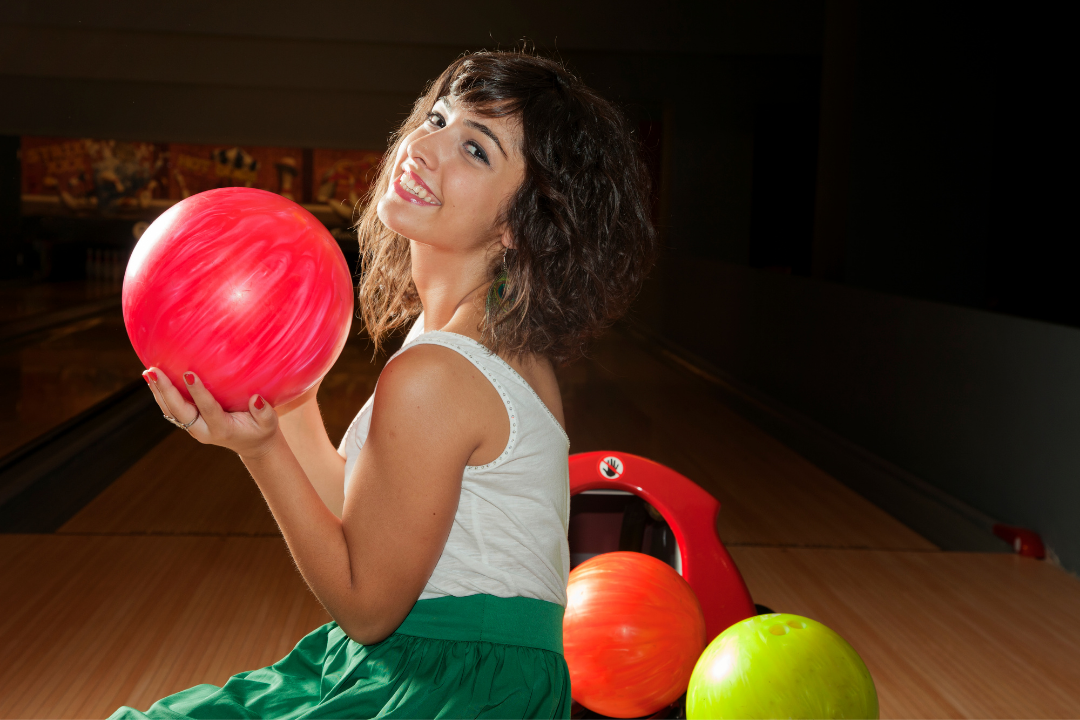 If you are looking for a sport that will never fail to entertain, bowling is the perfect choice.
You can get as advanced as you want with bowling, so it's an easy hobby to try out. And if you want a great way to be social, consider joining a local bowling league.
Speedcubing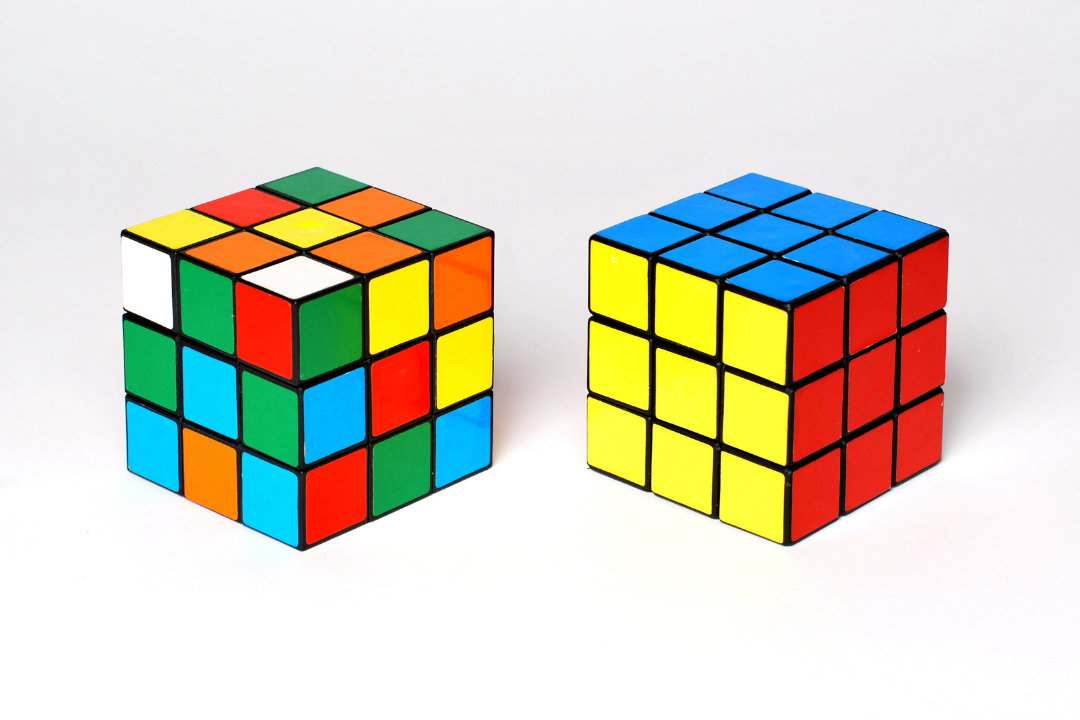 Experts agree that logic puzzles have mental benefits for both children and adults. To me, this hobby is just impressive — who doesn't want to be that person who can solve the Rubik's cube in a minute flat? An amazing party trick and fantastic hobby.
What's your favorite unique hobby?
Have you tried any of these hobbies? What have you been doing to keep yourself busy in quarantine? How do you use technology to help learn new skills?
Let me know in the comments!
Related posts: