Brunch, in my opinion, is the best meal of all meals. You get to eat your favorite breakfast foods side by side with your favorite lunch foods. Plus, you don't have to set an alarm and get up early to eat it. What could be better?
The downside of brunch is that it can be expensive. Going out for Sunday brunch with the gals is all fun and games until the check arrives. A solution to this pricy problem is to host brunch in your own home. You can get your friends together and each bring one dish, then share them to cut down on the cost. It's a fun, creative way to bring your friend group together. Plus, you don't have to wait for a table!
Here are some brunch dishes you can make at home.
Parfait Bar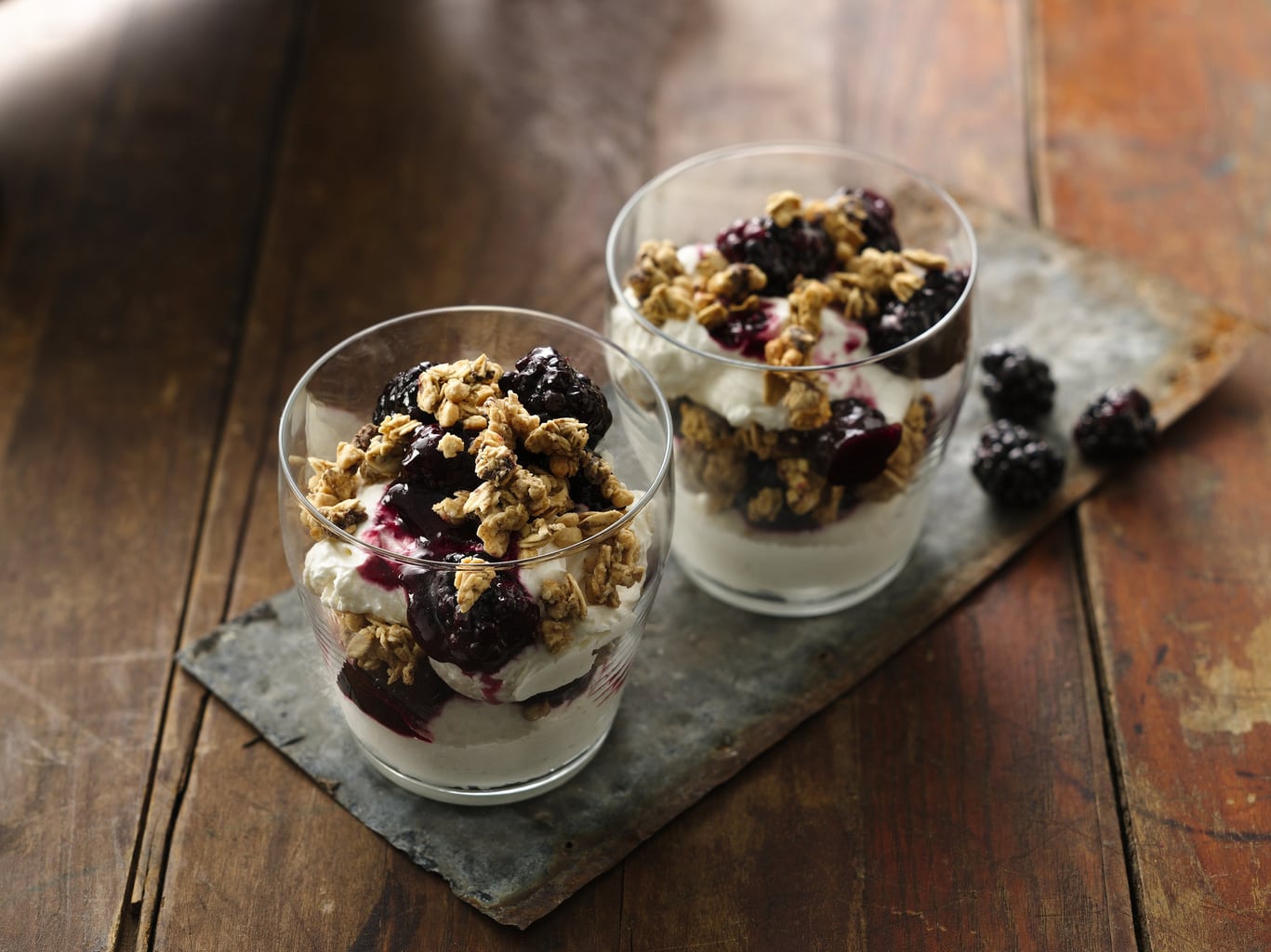 This is an easy way to let your brunch guests customize their meal. Get a tub of vanilla yogurt, some assorted toppings, and cute glasses for serving. Set out the yogurt and toppings and let your friends create their ideal parfait, alternating between layers of yogurt and toppings.
Some ideas for parfait toppings are:
Blueberries, raspberries, sliced strawberries, and bananas
Granola and crushed up graham crackers
Chocolate chips
Chopped walnuts and pecans
Honey, cinnamon and brown sugar
Shredded coconut
Make a sign with poster board or card stock and markers that offers ideas of different topping combinations like bananas, cinnamon and pecans; strawberries, blueberries and honey; raspberries, chocolate chips and graham crackers.
Frittata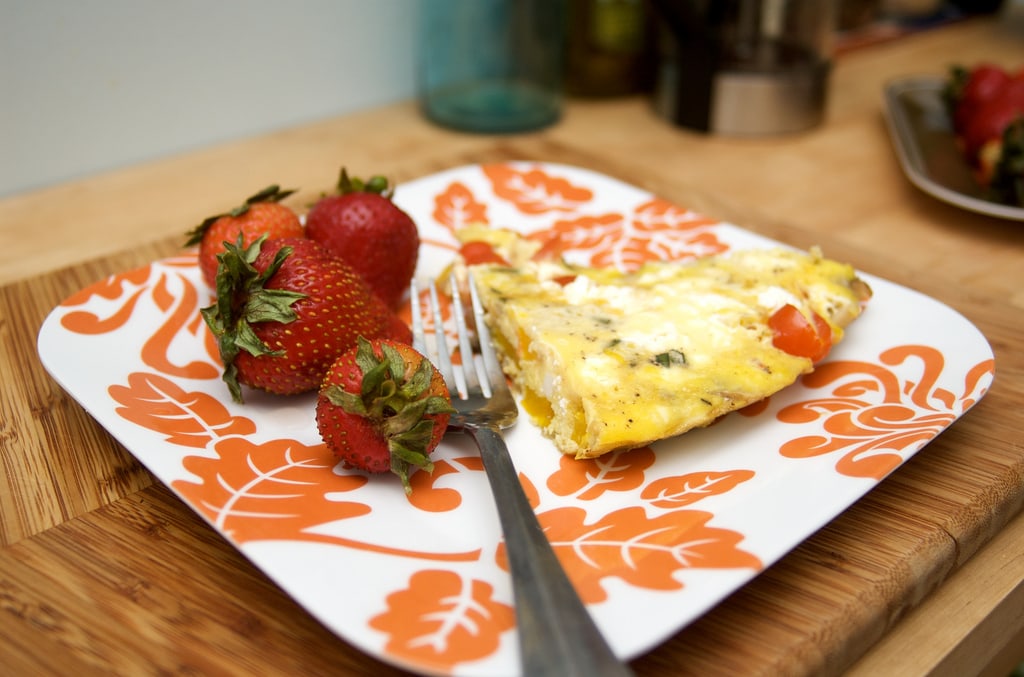 A frittata is a brunch essential, and there are so many ways to put your own twist on it. Frittatas can easily be adjusted for whatever your group's dietary needs are. You can add your favorite breakfast meat or use only vegetables for your vegetarian friends.
Here's a basic recipe for a frittata.
Ingredients:
6 large eggs
1/4 cup milk
Fillings of choice (see below)
Salt and pepper to taste
Preheat oven to 350 degree Fahrenheit. Whisk the ingredients (plus your chosen fillings) together, then pour it into a skillet. Cook until edges of eggs begin to curl up. Place pan in oven for 15 to 18 minutes.
Here are some combinations of fillings for your frittata:
Basil, tomatoes and shredded mozzarella
Bell peppers, ham and swiss cheese
Mushrooms, spinach and parmesan cheese
Bacon, green onions and shredded sharp cheddar cheese
French Toast Bake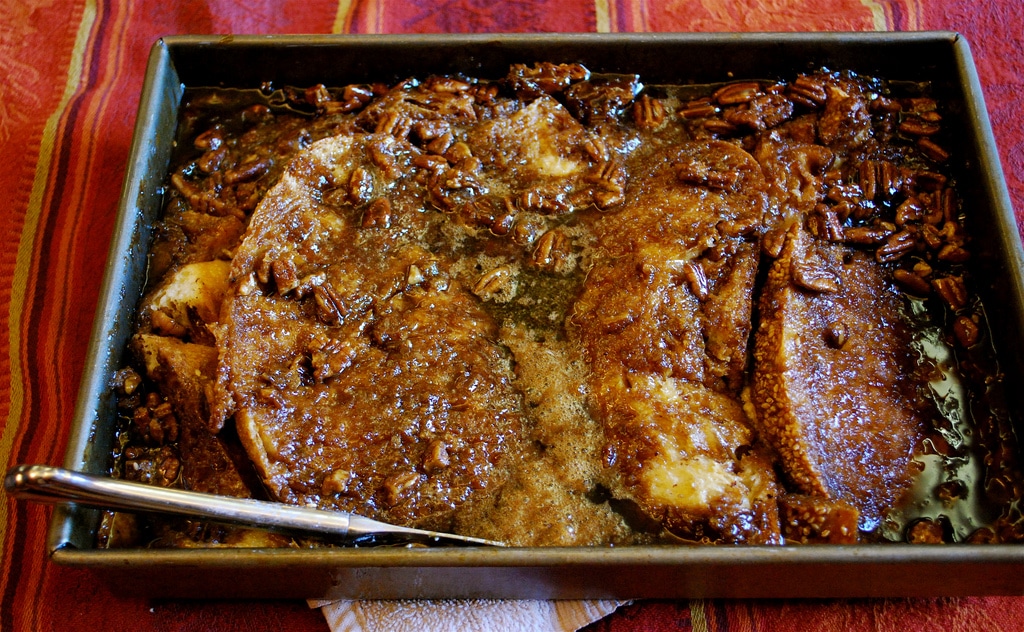 Brunch is typically the best of both worlds – sweet and savory. A frittata will cover the savory component, but if you're in charge of bringing something sweet to the table, a French toast bake is a great option. It's French toast but in casserole form. You can make it ahead of time (it'll be even better if the flavors have more time to soak into the bread), transport it easily, and keep the leftovers well. It's a simple twist on a breakfast classic that makes it easier to serve to a group. Plus, it's a good way to use up any stale bread you may have on hand.
You can opt for a simple French toast bake and then provide syrup, honey and fruit toppings for it, or incorporate your favorite flavors right into the bake.
Here are some recipes for different flavors of French toast bakes:
Punch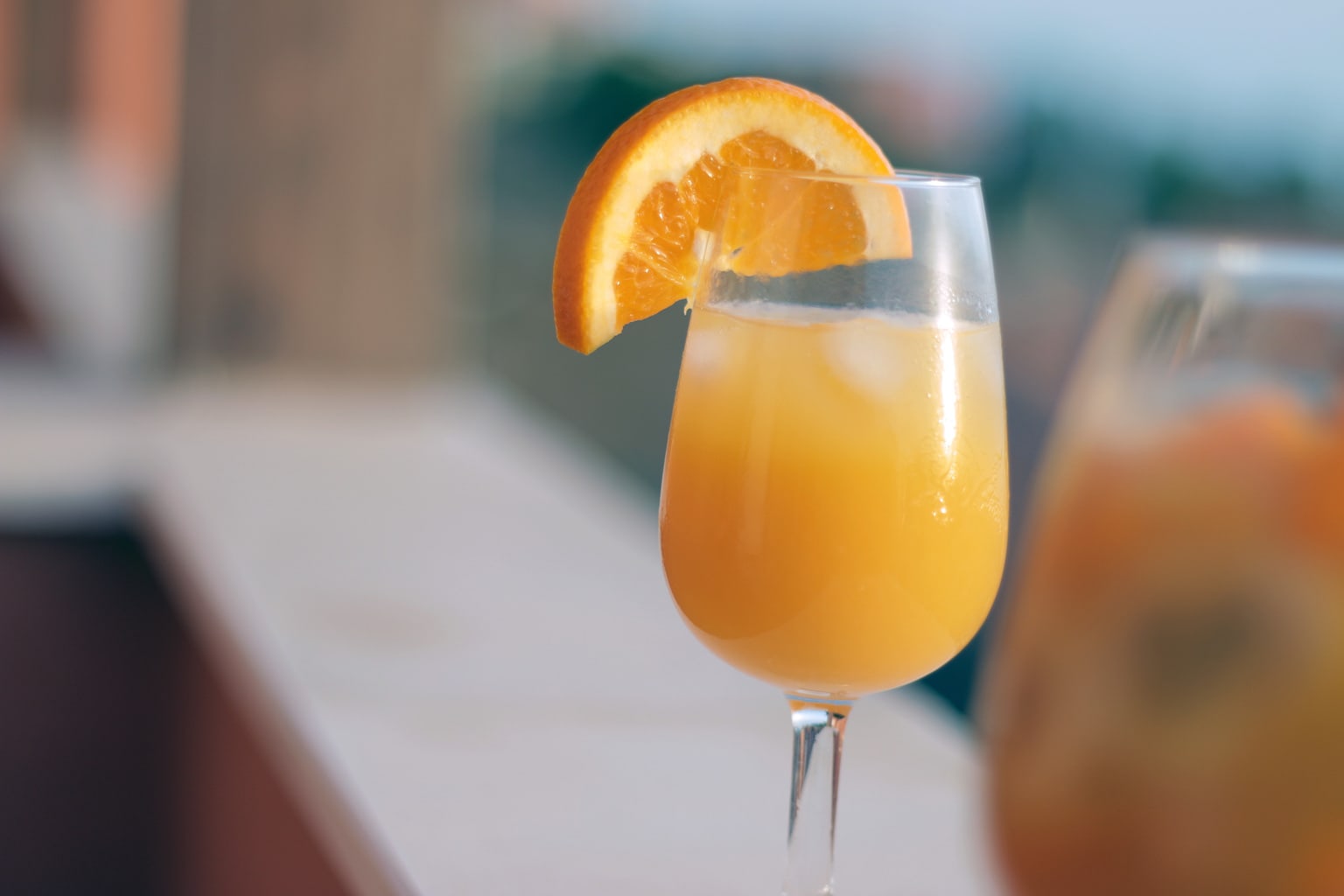 Sipping on a fun, pretty drink instantly makes you feel a little more fancy. You can easily mix up some fruit juice, soda and sliced fruit in a pitcher for a fancy brunch beverage.
Here are some tasty (non-alcoholic) brunch drink ideas:
Mimosa: One part orange juice and one part sparkling apple cider
Lime and Blackberry Fizz: Juice of one and half limes, one cup fresh blackberries, fill rest of pitcher with club soda
Sparkling Lavender Lemonade: One part lemonade, one part sparkling water, two to three lavender sprigs, depending on desired intensity
Cucumber Mint Cooler: One part sparkling water, one thinly sliced cucumber, 1/4 cup mint leaves
If you and each of your friends brings a dish, you'll find that you can have a tasty brunch without quite such a hefty tab. You'll have so much fun sitting, sharing and sipping with your pals that you may even want to make it a regular event.
What do you think?
Is there a brunch dish you can't go without? Do you know a great brunch recipe? Have you hosted a brunch at home with your friends? Let me know in the comments below!