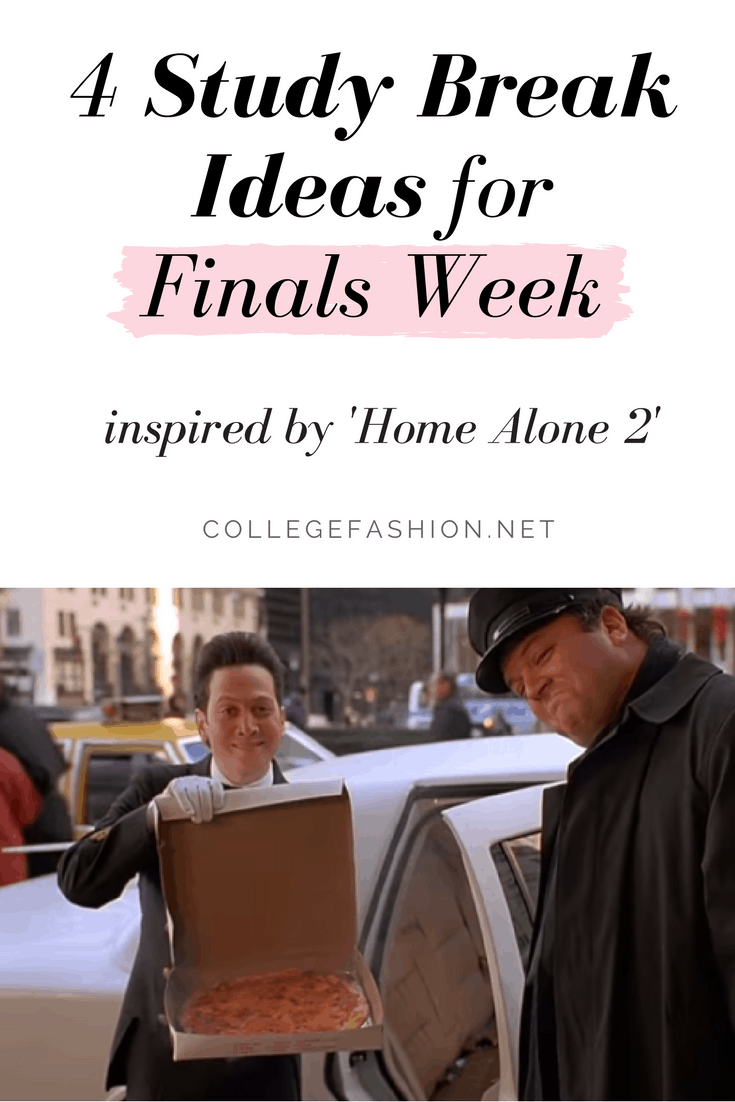 It's that time of the semester again when lines at our campus Starbucks double, stress levels are at an all-time high, and a chorus of frustrated sighs can be heard in the library. Some of us, can tackle the upcoming week(s) of exams, projects, and presentations like seasoned veterans. Others of us have to face the inevitable with resilience and tenacity in order to come out on top.
Armed with a small collection of highlighters, index cards, and study guides – if we're lucky – it's time to kick it into high gear and finish on a high note.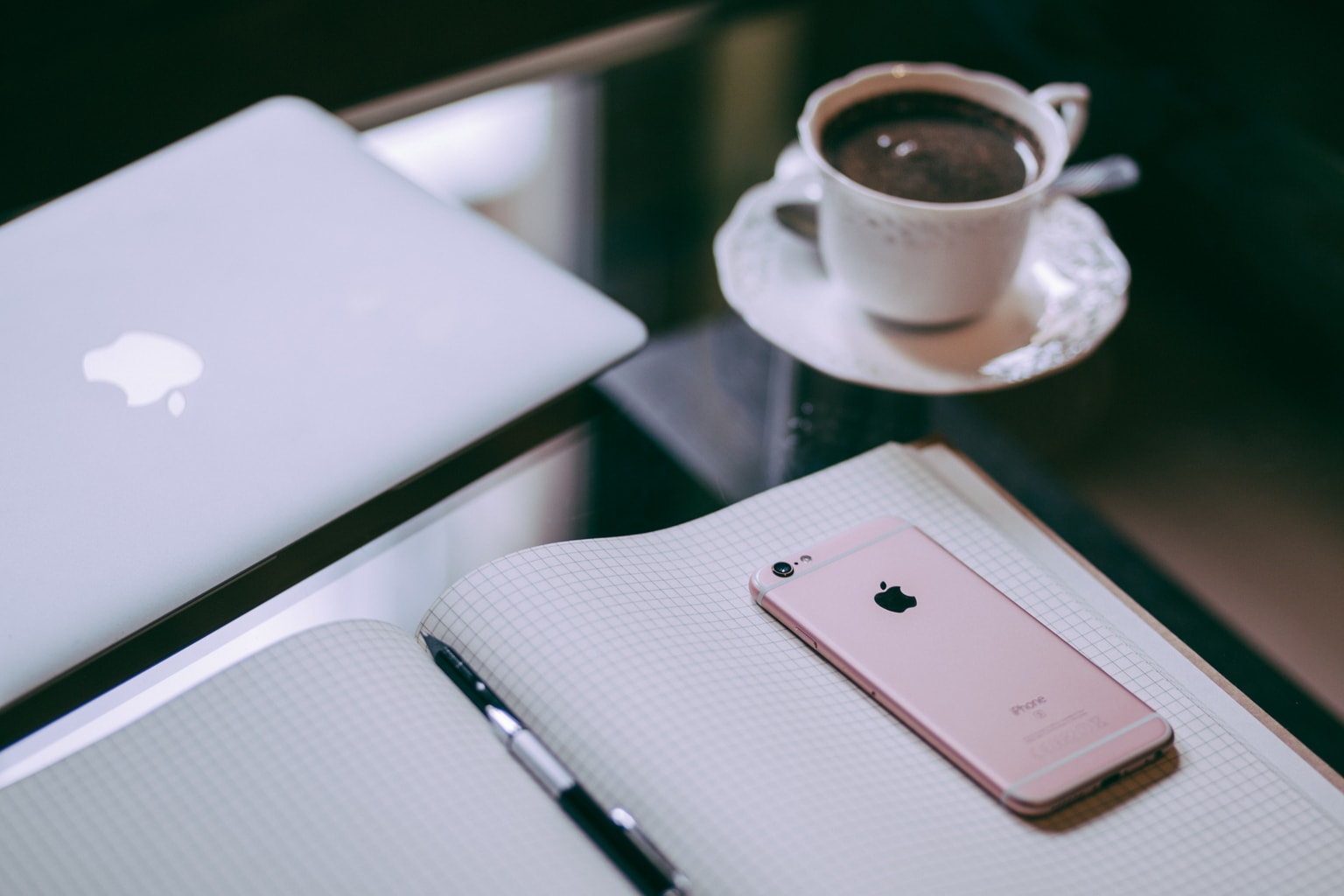 However, in the midst of all that studying, it's completely fine to treat yourself and take a break. According to Psych Central,
"Brief diversions from a task can dramatically improve one's ability to focus on that task for prolonged periods."
If you find yourself distracted or starting to lose your focus while studying, use that as an indicator that it's probably time to step away from the books. Besides, four hours at the library won't be that helpful if half of that time was spent scrolling of your social media feeds. That's only happened to me once or twice, I swear.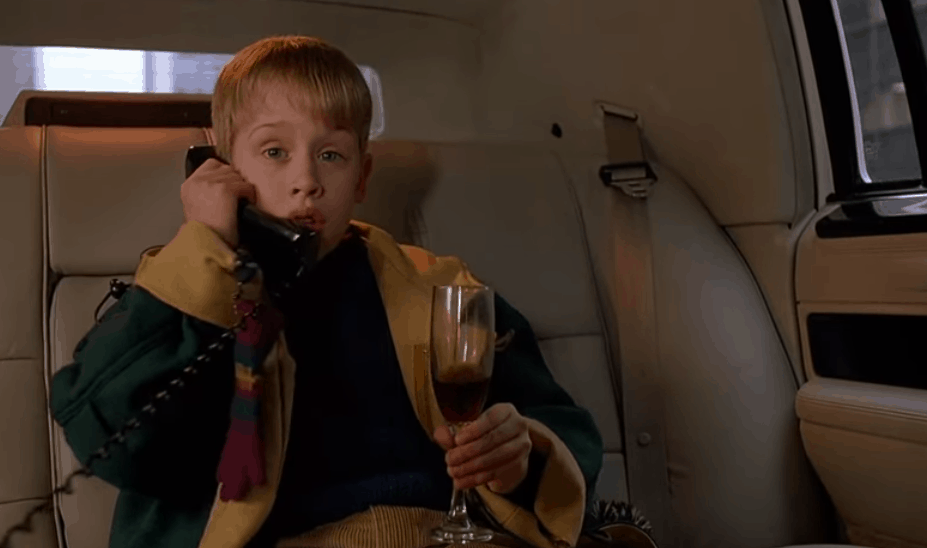 When things get stressful and you need to treat yourself, who better to seek advice from than our old pal Kevin McCallister?
At the age of 10, he was exploring the sights of New York City, riding in limousines, and enjoying ice cream sundaes from the comfort of his hotel room. (AKA living the dream!) Below are four Kevin-inspired tips on how to treat yourself during finals season and avoid that end-of-the-semester burnout.
Quick note: To honor the 25 anniversary of the film, the Plaza in New York is giving fans the special opportunity to "Live Like Kevin." From custom photo booths to throwback '90s treats on the menu and limited edition backpacks, this is an experience no Home Alone fanatic will want to miss.
About the Movie
Directed by Chris Columbus, Home Alone 2: Lost in New York (1992) follows now 10-year-old Kevin McCallister as he finds his way through the hustle and bustle of New York City during the holidays.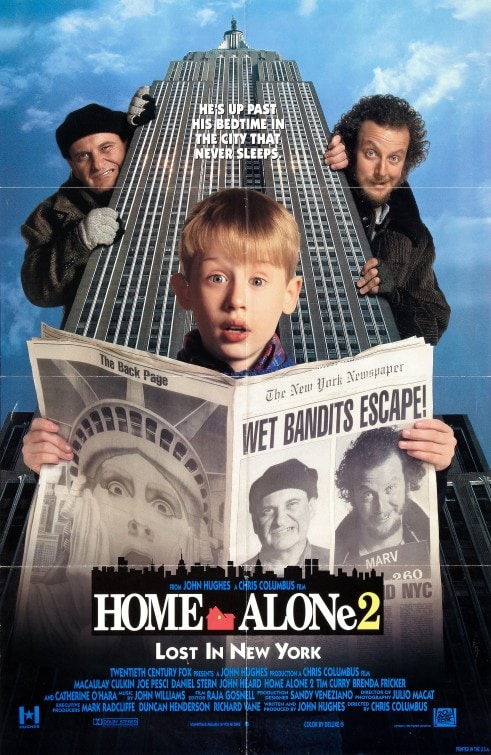 The McCallister family is quickly preparing for their upcoming Christmas vacation in Miami, Florida. Peter, the father, accidentally resets the alarm clock, causing the entire family to oversleep the next morning. Amidst the big family rushing to catch their flight, Kevin, the youngest, falls behind and boards a plane to New York City by mistake.
Now stranded in NYC, Kevin cleverly convinces the Plaza Hotel to allow him to rent a room using his father's credit card. When exploring the city, he runs into Harry and Marv, the same burglars from the first Home Alone film, who now refer to themselves as the "Sticky Bandits." The duo get ahold of Kevin, and the 10-year-old hears their plan to rob a toy store later that night. At the last second, Kevin gets away and creates a plan of his own to stop them.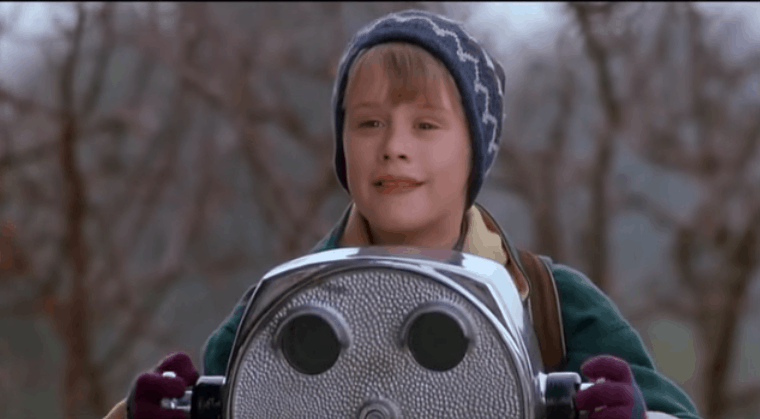 With his father's wallet, a handy tape recorder, and numerous booby traps in tow, Kevin is ready to enjoy being alone in a new city and save the holidays once again.
Want to watch the movie before reading further? Stream it here on Amazon.
Now let's talk about what Kevin can teach us about indulging and having fun on study breaks, even during our most stressful weeks! Here are 4 study break ideas inspired by Kevin:
1. Grab your favorite meal.
From the hotel room's minibar to a dessert station equipped with ice cream sundaes, Kevin indulges to the tune of a whopping $967. While touring the town from the comfort of a limousine – as 10-year-olds do – Kevin enjoys a traditional New York style pizza all by himself. Wow, isn't that the height of luxury?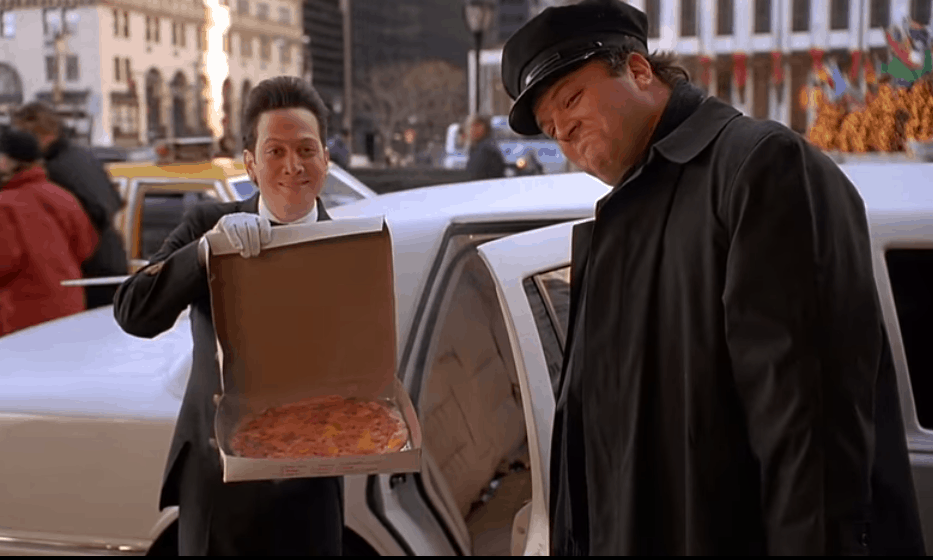 You might not be able to buy $967 worth of snacks, but you can have Kevin level fun with the first of our study break ideas.
Plan A is to get your friends together at one of your favorite food spots. If your friends are spread across different majors and departments, inviting them out for breakfast, lunch, or dinner allows everyone to take a break from the books and catch up with one another.
Wanting to stay in? Instead of reaching for the nearest junk food, reward yourself with a healthier meal by making it yourself. For some, cooking can be therapeutic and serve as the perfect study break. There are even certain ingredients that may help you stay sharp and focused.
Whether you're getting a table for two or dining solo, make time for some brain food.
2. Visit your favorite boutique or store.
In the film, Kevin heads to Duncan's Toy Chest, which turns out to be a paradise full of beautiful decorations, Christmas themed displays, and numerous must-have toys of the season. Kevin then meets Mr. Duncan, the owner, who shares that all proceeds from his store's holiday sales will be donated to a children's hospital.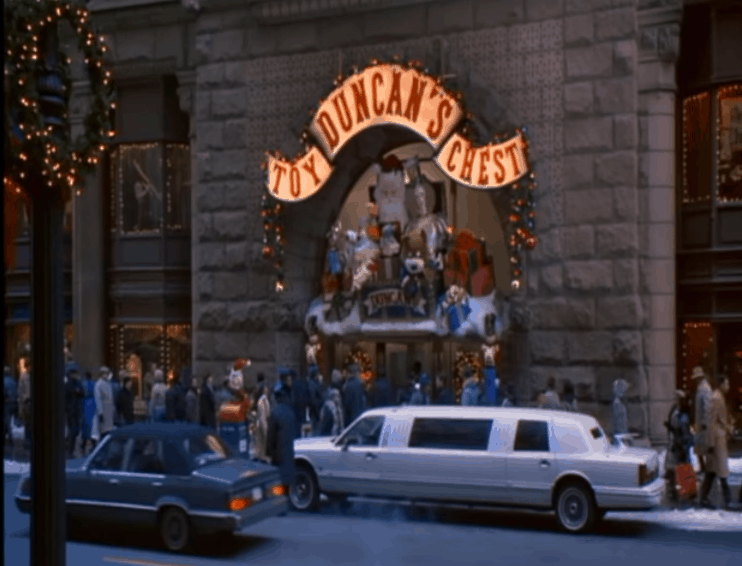 Later we learn that the Sticky Bandits plan on dropping by to rob the store, but Kevin manages to lure them to his uncle's townhouse where they face cleverly placed traps.
A trip to your favorite store this holiday can be a great way to de-stress. Window shopping, scoring some thrifted finds, or rummaging through the racks at a boutique can help refresh your mind. Plus, you can see all of the pretty holiday decorations! Walking around these shops will keep the energy flowing and divert your attention elsewhere. That way, when it's time to hit the books again, you'll feel more relaxed and can immerse yourself in productivity.
3. Attend a local movie or concert showing.
A lady surrounded by pigeons frightens Kevin when he first visits Central Park, causing him to flee the scene. However, when he encounters her again, he befriends her and the pair go to Carnegie Hall where they listen to an orchestra perform "O Come All Ye Faithful." Here, he learns more about her life and how she ended up in the park.
When Kevin faces some challenges with the Sticky Bandits, she sneaks in and throws birdseed at them to save the day.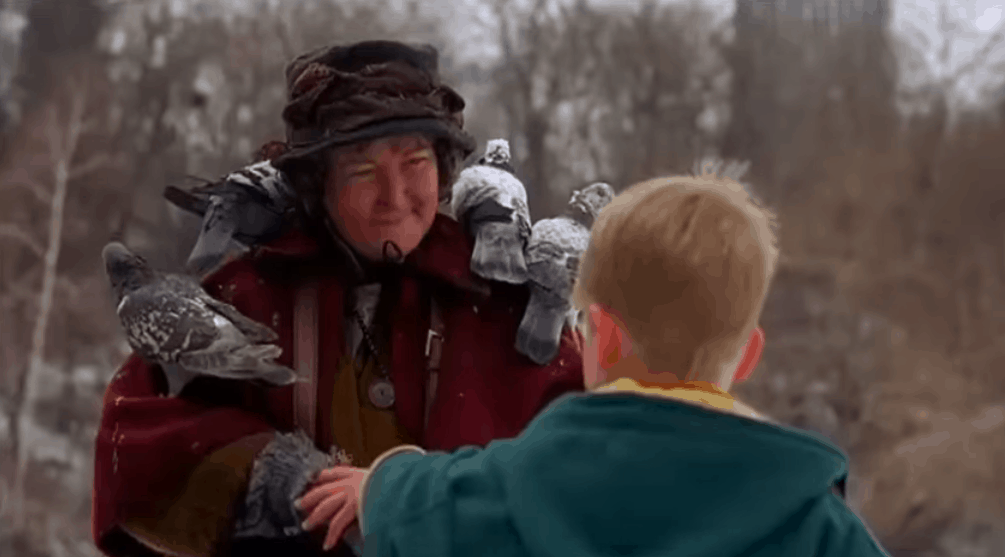 I sometimes end up isolating myself while I study. While it's nice to be in an environment with less distractions, stepping away from that study space provides instant relief.
Get out and into the holiday spirit by looking up local showings of movies and music concerts on your campus or in the community. Whether you're going solo or wanting to make it more of a social outing, this activity will allow you to escape and de-stress. Depending on the theater, catching a matinee screening may come with student discounts and you could even end up with the theater to yourself!
4. Get out there and explore.
When in doubt, venture outside and get rid of that cabin fever. Spending hours at the library or study rooms can leave you feeling restless and increase your stress levels.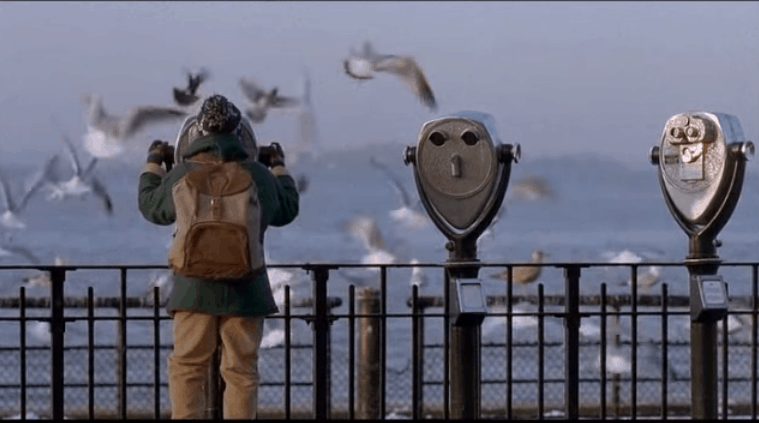 Kevin tours all of New York City and hits up countless attractions: Chinatown, Battery Park, Wollman Rink, Radio City Music Hall, Times Square, and Rockefeller Center where he reunites with his mom.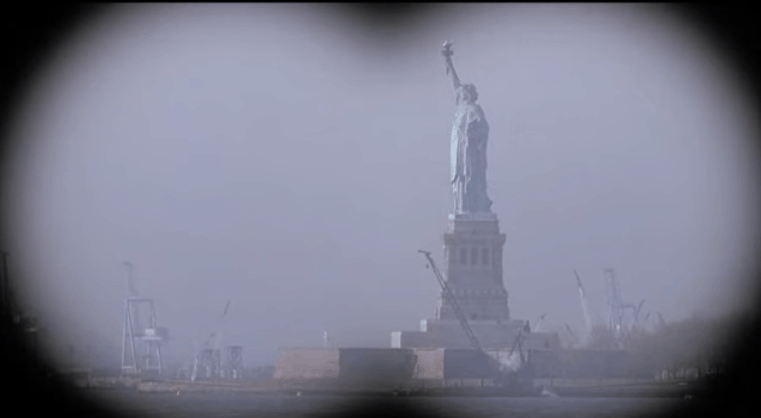 Although we can't all be in the Big Apple during finals season, treating ourselves to an afternoon around our respective college towns can still do the trick.
Other honorable mentions for study break ideas: do an at-home spa day, binge-watch Netflix Originals, bake cupcakes, buy warm fuzzy socks, curl up with your favorite book, and dance along to some throwback tunes.
Thoughts?
Are you excited for Winter Break? What are your favorite study break ideas? How do you treat yourself after a good (or rough) week? What holiday movie are you watching next? Start the conversation – comment below!
P.S. Merry Christmas, ya filthy animal.