This past semester, I bid adieu to typical dorm-style living and said hello to a new apartment complex near my campus. Upon receiving the keys, I was filled with a mix of thoughts and emotions. I pictured myself becoming best friends with neighbors across the hall like those in my favorite sitcoms. I envisioned making my room a little sanctuary for relieving stress, binge-watching trending Netflix originals, or even just crossing things off on my to-do list. I imagined decorating the common area with fun printed throw pillows.
Then the image gradually developed into me not taking out the trash or forgetting to pay the rent in a timely manner. However, my excitement overpowered my apprehension and little bit of fear. After all, living on my own (with a trusty roommate, of course) meant no more resident advisors, small bathrooms, and shared bedrooms.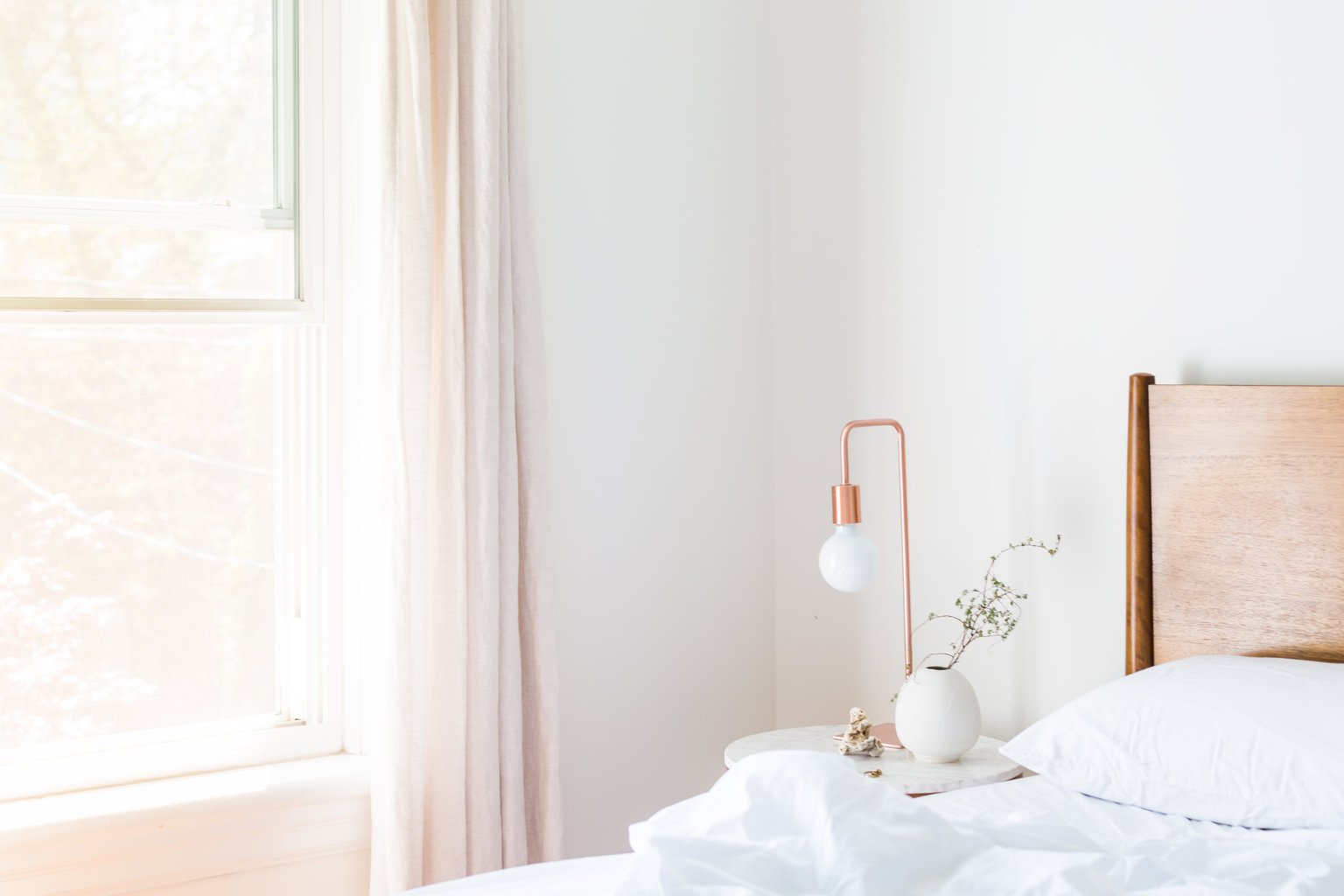 I quickly learned that this new lifestyle would reveal some quirks and oddities. Both of us were free to choose how we wanted to use and decorate our respective living spaces. Several different scented candles? Check. Small karaoke machine we found online? Check. Designate a cabinet drawer as a "pasta drawer?" Check.
With the start of December just around the corner, it's only right that we seek advice from Home Alone's reliable Kevin McAllister. Whether you're living with a roommate(s) or flying solo, there are a few key takeaways we can all learn from this classic film. Looking for a gift to give your Home Alone fanatic? Check out Hello Giggle's movie-inspired shopping guide.
Here are four tips to keep in mind when living on your own.
About the Movie
Directed by Chris Columbus, Home Alone (1990) is a comedy starring Macaulay Culkin as Kevin McCallister, an eight-year-old who spends his Christmas defending his home from burglars after he's accidentally left home alone.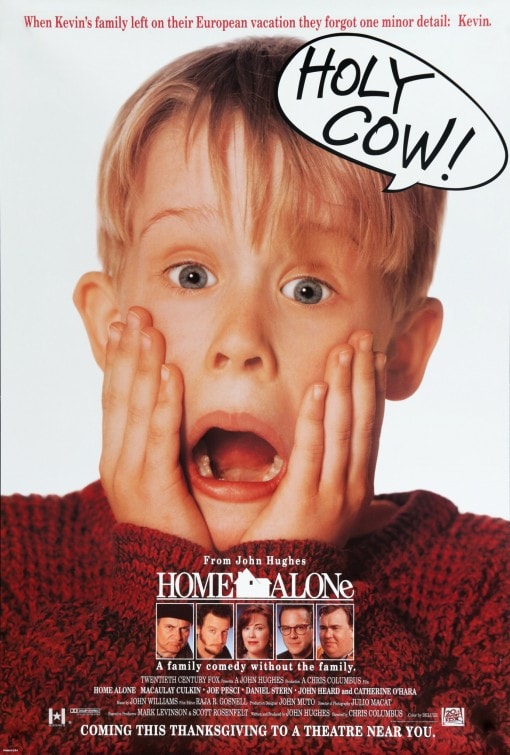 The night before the McCallister family is set to leave for their Christmas vacation in Paris, Kevin gets into a fight with older brother Buzz and spends the night on the third floor as punishment. With all of the teasing and ridicule, Kevin wishes that his family would disappear – which ends up happening due to a power outage that resets everyone's alarm clocks.
Having overslept and rushing to the airport, the family leaves young Kevin behind in all of the confusion. Kevin wakes up extremely pleased to find the house empty. However, after realizing that his neighbor Old Man Marley (Roberts Blossom) and the Wet Bandits – a pair of burglars notorious for breaking into vacant houses – are still in the area, Kevin pretends that the entire family is still home to scare them away.
Upon finding out that Kevin is staying home by himself, the Wet Bandits – Harry and Marv – plan to break into the house. And Kevin is ready to defend his territory. From setting up various booby traps to discovering the true Old Man Marley, this eight-year-old has a lot of tasks to complete before he can reunite with his family.
Want to watch the film before reading further? Find it here.
Now here's what Kevin's story can teach us about living by ourselves.
1. Do anything and everything that you couldn't do before.
Being the youngest of the large family, Kevin is often overlooked by his parents or teased by his older siblings. While most of us may panic when our family is nowhere to be seen, he is actually overjoyed to spend the holidays by himself.
The peace and quiet are soon interrupted, however, when Kevin learns that burglars Harry (Joe Pesci) and Marv (Daniel Stern) may be lurking around the neighborhood. This prompts him to gather some life-sized cutouts, holiday tunes, and plenty of string to scare them away.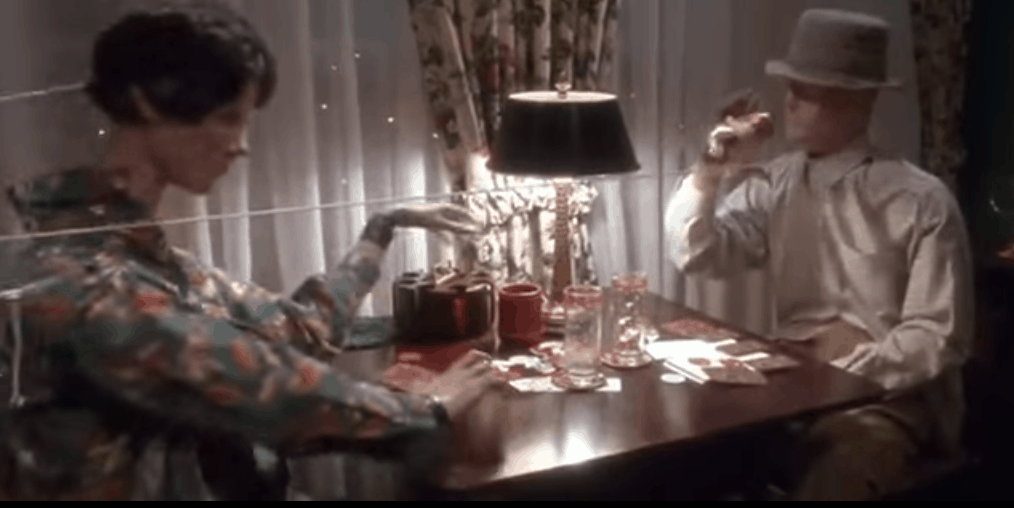 When living off-campus, you're no longer subjected to the rules created for the resident halls. As a result, you'll have more privacy and freedom to explore your own living style – investing in furniture that suits your tastes, choosing who can visit you and when, and cooking (or not cooking) your favorite meals.
I'm a huge fan of breakfast food items. The amount of egg and spinach sandwiches I consume is uncanny. It's quick, easy, and tasty! What's not to love?
Take this as an opportunity to try various new activities and live your way. If you're feeling stuck, you can always host a small party with close friends. No string and cardboard cutouts necessary.
2. Get to know your neighbors.
Old Man Marley's mysterious demeanor, along with the exaggerated stories about him, frighten Kevin. In the film, the eight-year-old attends a choir show, only to sit next to his intimidating neighbor. Through their brief encounter, he learns that his old neighbor had a conflict with his son and they haven't been on speaking terms. Upon discovering this fact, Kevin encourages Old Man Marley to reconcile with his family.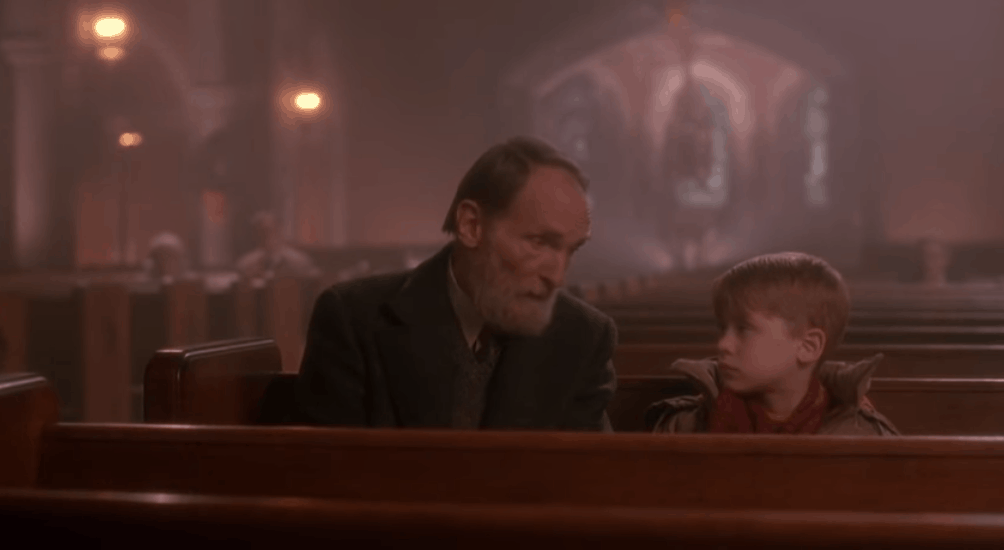 After befriending his neighbor, Kevin feels more at ease being home alone. When the Wet Bandits finally get ahold of the him, Old Man Marley is there to save the day.
You're not expected to become life-long friends with the tenants next door or down the hall, but it never hurts to introduce yourself and get acquainted with your neighbors. From sharing tips about the laundry facilities to giving a head's up about certain inspections, meeting your neighbors has its benefits. Besides, it's also nice to have another pair of eyes looking out for you in case anything happens while you're not at home.
3. Add some extra security.
Kevin overhears that Harry and Marv discovered he's home alone and plan on breaking into the house. In response, he creates "Operation HO HO HO," a plan to trap and keep the burglars away. With a variety of different obstacles and other antics that gradually hinder these robbers from stealing anything, Kevin knows that it never hurts to be extra cautious. From getting covered in glue and feathers to stepping on Christmas ornaments barefoot, Harry and Marv encounter plenty of setbacks.
https://www.youtube.com/watch?v=Mlbio8r9bRw
When first moving in, take notice of any security issues and get them fixed, ASAP. Working locks and functioning lights are a great start to feeling safe in your new home. Most of us won't have to set up booby traps or anything, but it's always better to be safe than sorry.
It's also strongly advised to not give out any clues that you're going out of town since it'll attract burglars like Harry and Marv. With today's digitally connected world, it's important to pay attention to what we post on social media when it comes to vacations and trips away from home.
Interested in how to keep your home safe? Check out Safewise's checklist.
4. Schedule time to leave.
After all of the chaos with the Wet Bandits, Kevin realizes that he misses his family and wants them to come back. To his surprise, he's greeted with his mom (and the rest of the family), who travels home to Chicago with a polka band after having bad luck with flights.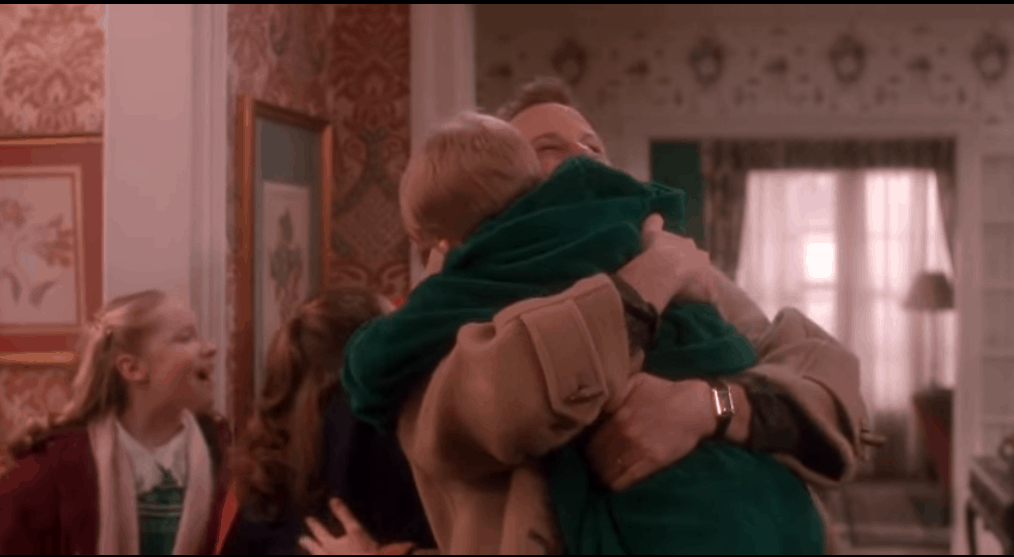 Living on your own doesn't mean you have to love being alone. While it's great to embrace your independence, there is no need to be in solitude all of the time.
It's easy to stay secluded in the comfort of your own home. But you'll soon find yourself developing cabin fever, bored beyond belief, and even a little lonely. To avoid that feeling, meet up with a few friends, explore a local park, or visit local art museums. Before you know it, you'll be thankful that you left the house.
Thoughts?
Do you have any stories about living on your own? Any other tips you'd like to share? What movie are you watching next? Start the conversation – comment below!