Ah, San Diego Comic-Con, aka Geek Mecca. I've been attending since 2009 and every year it just gets bigger and crazier…which I love! Since I'm deep in the post-convention withdrawal phase, I thought I'd recap some of my favorite experiences from this year.
The Art of Moana panel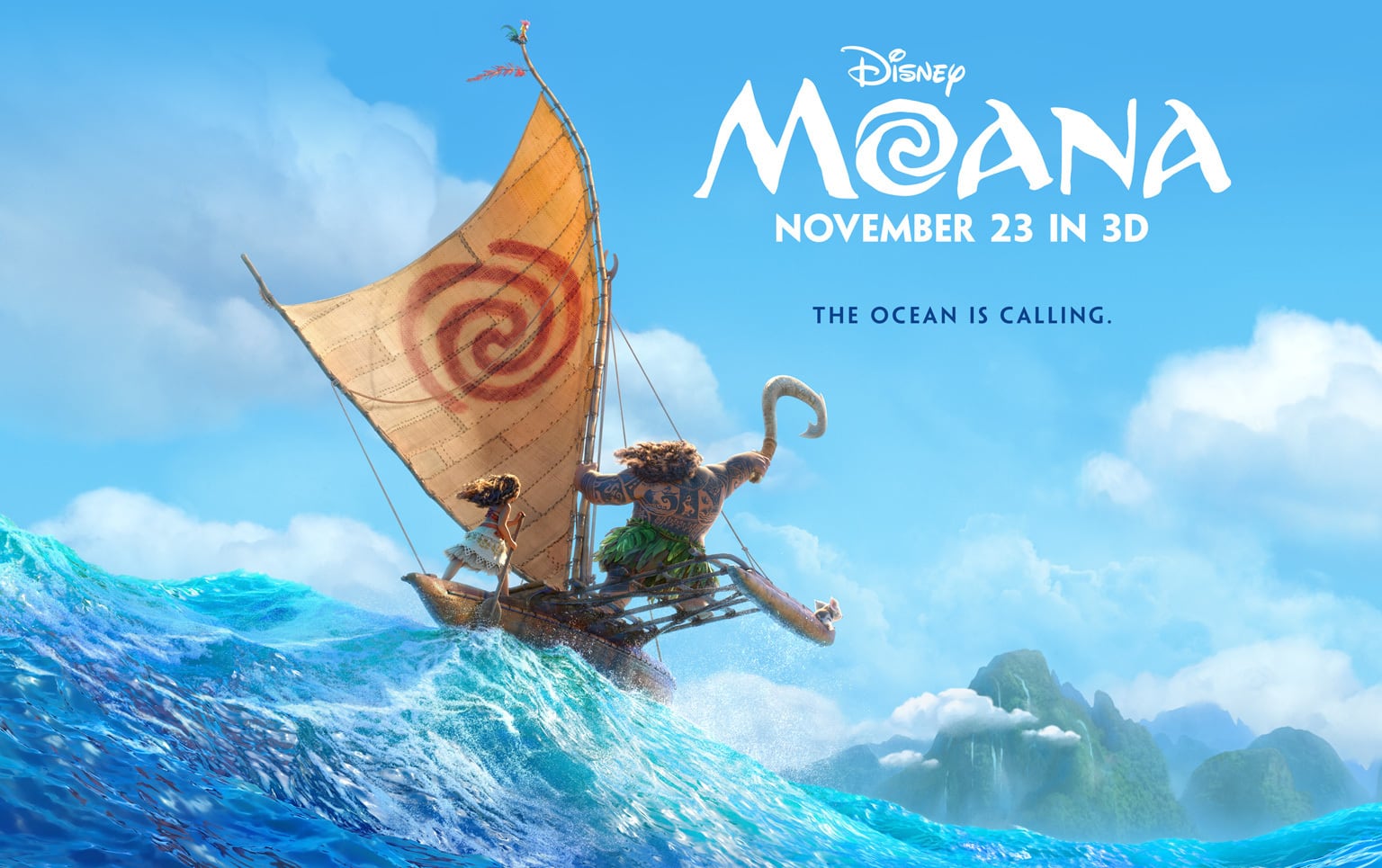 One of the most exciting things about Comic-Con is the chance to see teaser trailers and behind-the-scenes footage before everyone else. (Although in the age of social media, it's usually a head start of just a couple hours!)
The creative team behind Disney's upcoming film Moana walked the audience through the research and mythology that went into the story and shared character sketches and animation tests. (Pua the pig is the cutest!) They also pointed out that they hired Lin-Manuel Miranda as one of the composers for the film before Hamilton took over the world.
Near the end of the panel, Auli'i Cravalho, the voice actress for Moana, took the stage and stole everyone's hearts with her infectious enthusiasm and huge smile.
The Star Trek Collection from MAC Cosmetics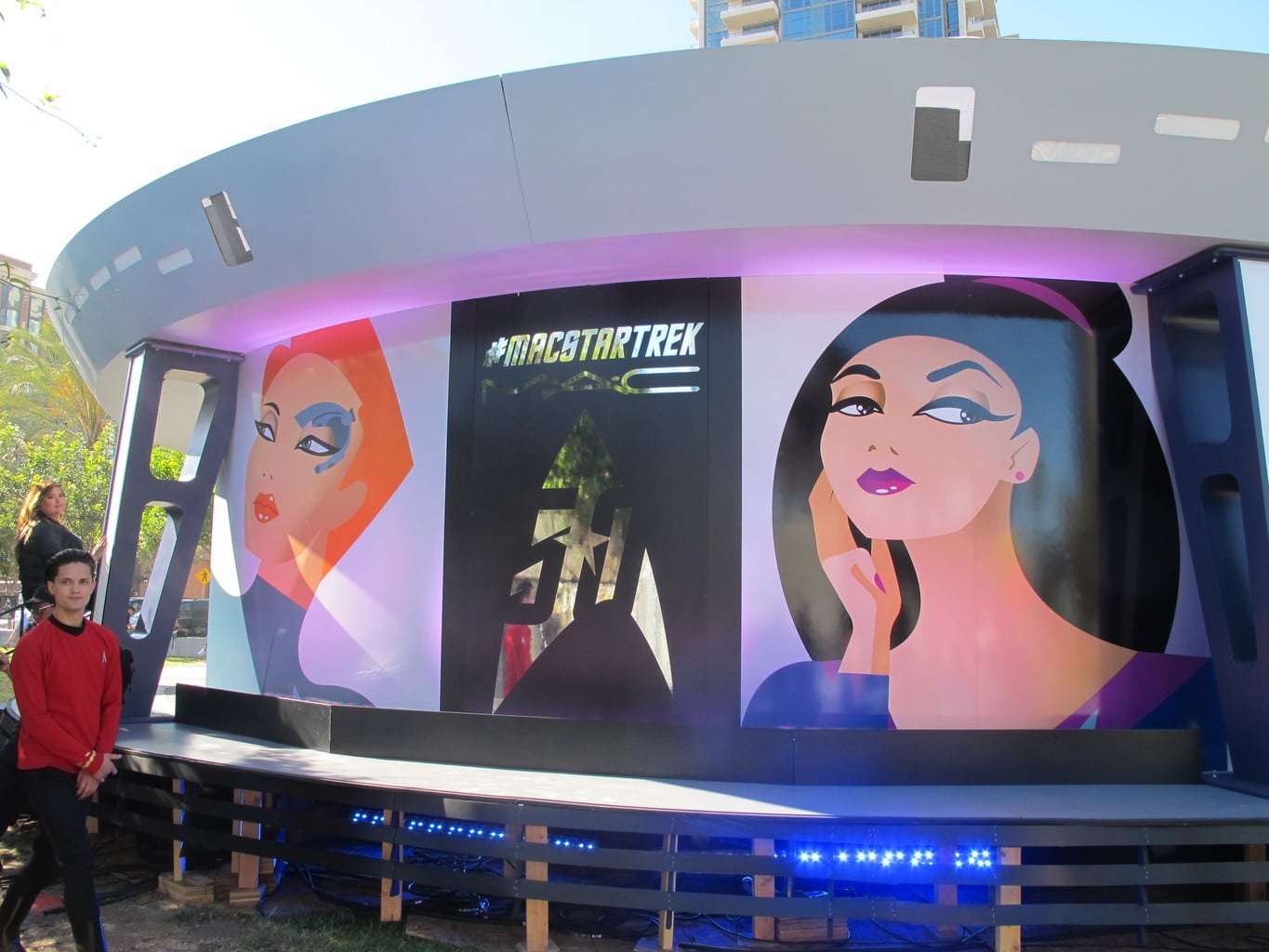 I don't normally spend a lot of money at SDCC, if only because I have a self-imposed ban on purchasing any more graphic tees, plushies, or artwork. But this year, MAC debuted a totally out-of-this-world makeup collection to commemorate the 50th anniversary of Star Trek. (Check out the 25-piece collection swatched here.)
While the collection won't hit stores until September 1st, there was a pre-sale event held outside the convention center, complete with a transporter replica and totally cosmic makeup looks from the MAC team. As a Star Trek fan and lover of pretty, shiny things, there was no way I could say no to this.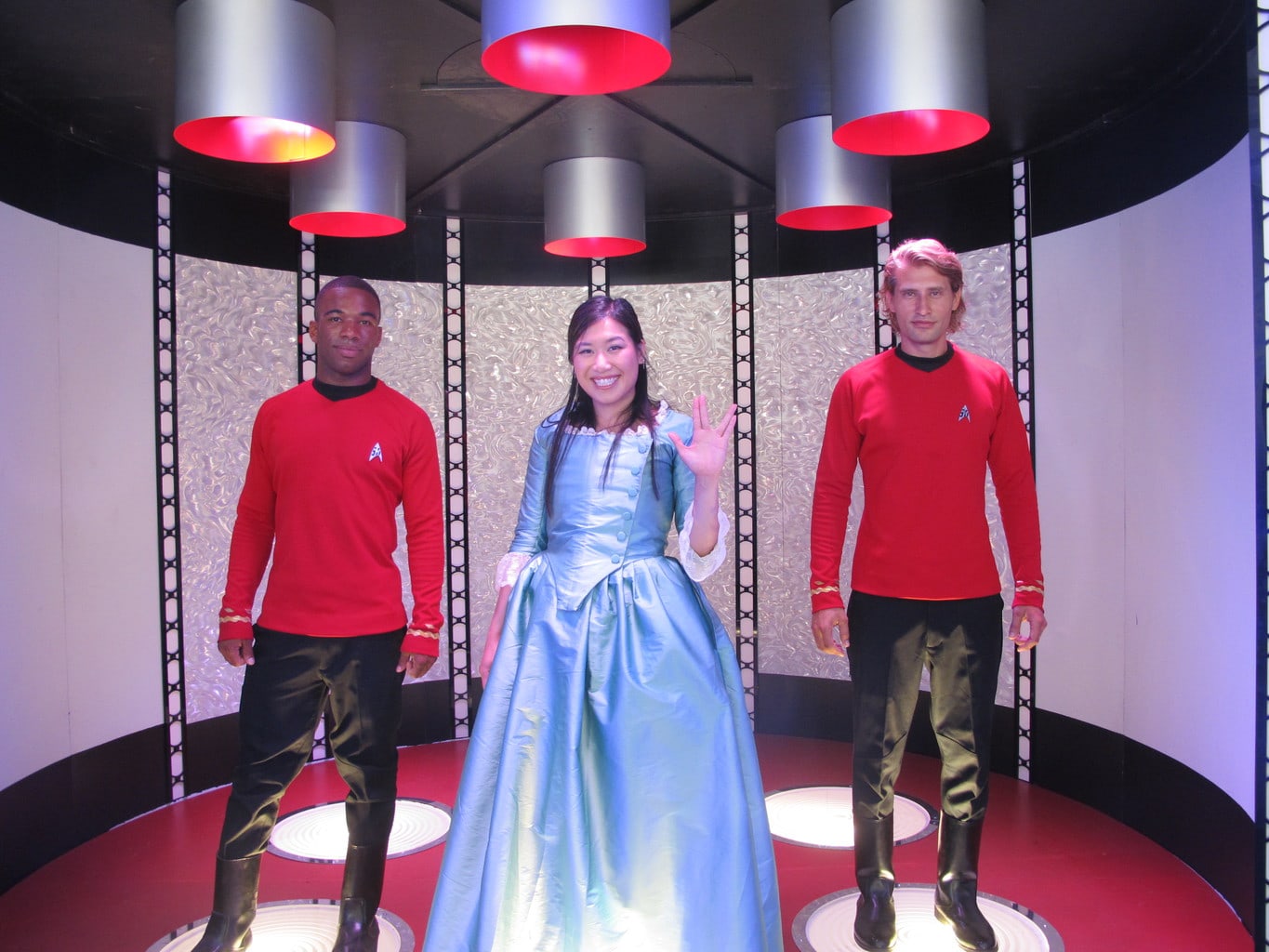 If you're into bold/metallic makeup looks, you will die for this new MAC collection. I'm not particularly adventurous when it comes to makeup, so I played it safe and bought the gold-flecked, rosy lipstick (Where No Man Has Gone Before, $18) and a gorgeous gold-plum highlighter/blush (Trip the Light Fantastic pressed powder in Highly Illogical, $34). I was hoping to get the gold eyeliner as well, but it sold out the first day!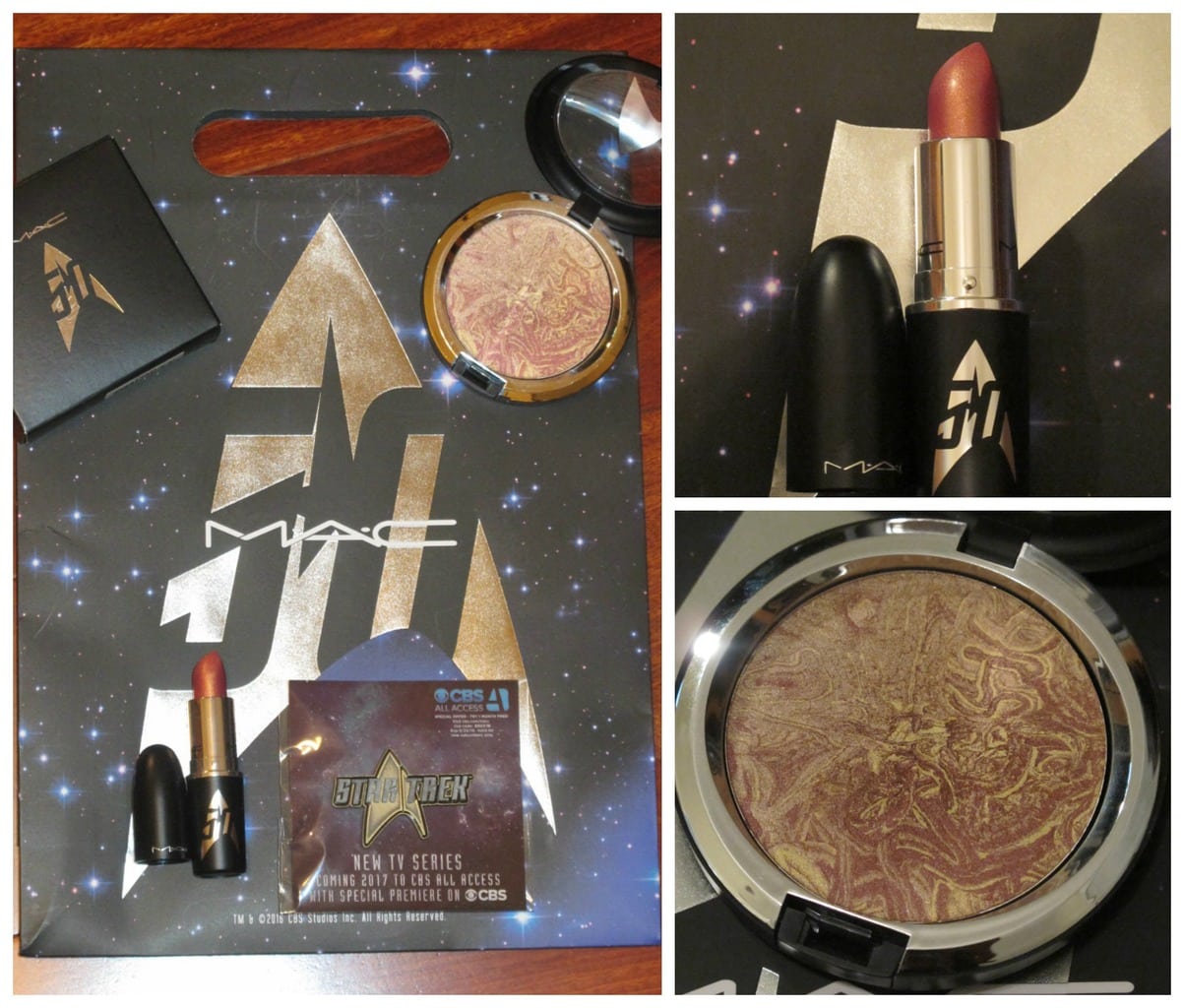 The Cosplay!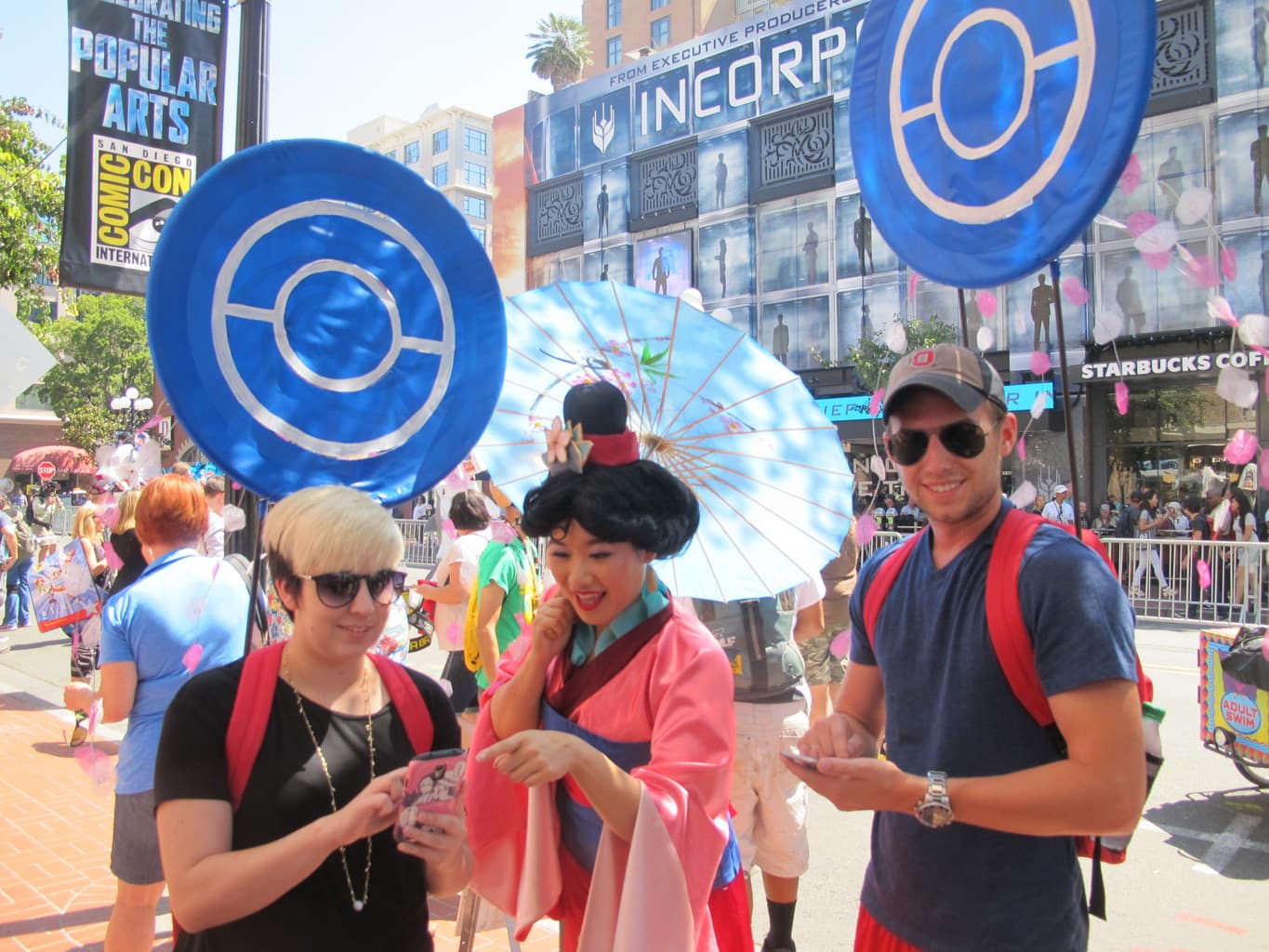 Everyone has a different approach to a massive convention like SDCC. Some people are in it for the celebrities, others to boost their careers in the comic book or entertainment biz. Still others are there to snatch up all of the coolest limited-edition exclusives from Hasbro or Lego. Me? I'm in it for the chance to wear and see some awesome costumes!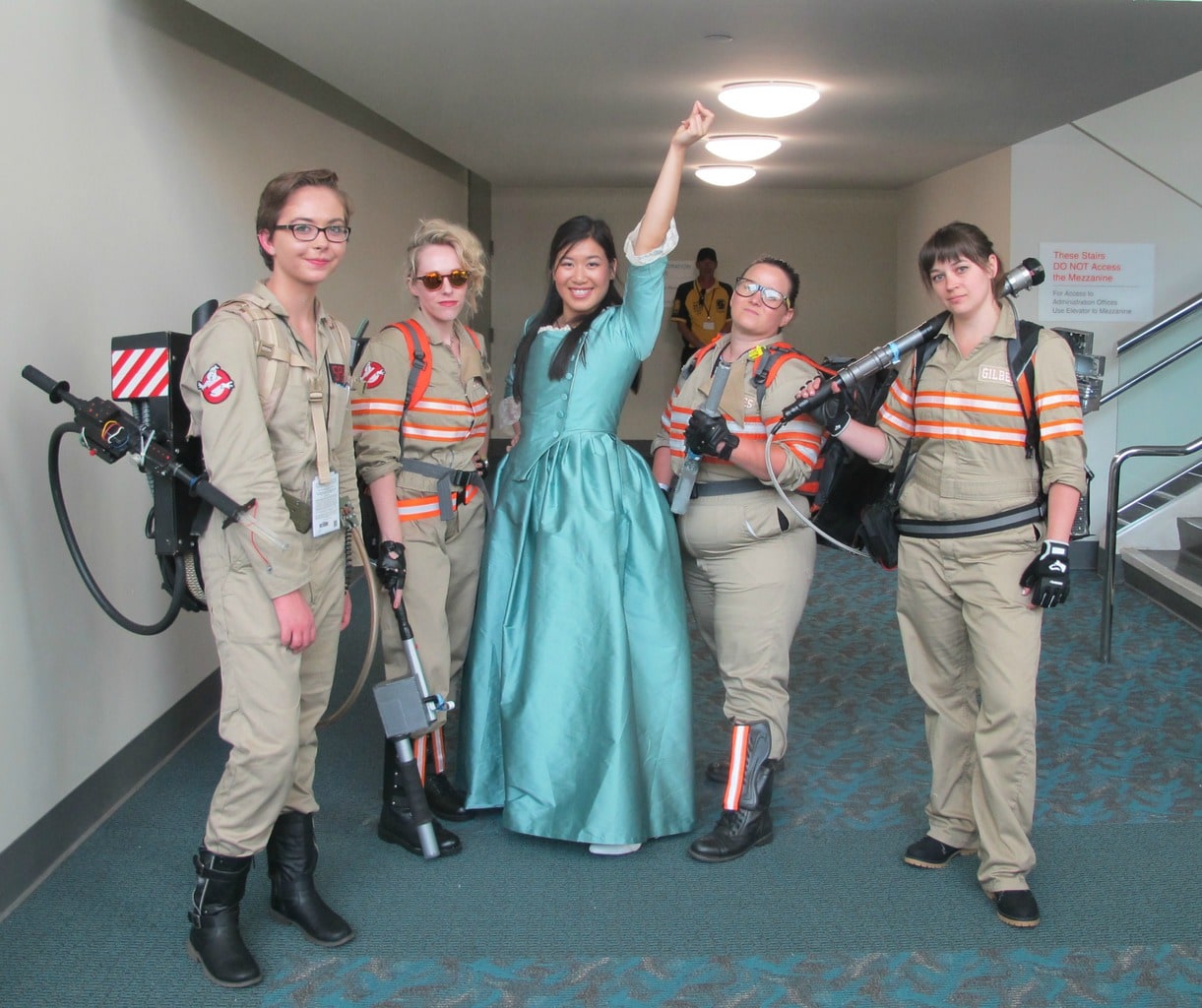 One of the coolest things this year was seeing tons of little girls (and women) dressed up as Rey from The Force Awakens, as well as lots of female Ghostbusters. Representation in media really matters! In the same vein, I was so excited to debut my Eliza Schuyler costume (we're big fans of Hamilton here at CF!), since I've always wanted to make an 18th century gown but felt like I'd look a little odd in one due to my ethnicity.
I was pleasantly surprised by how many people were familiar with Hamilton at SDCC, and got even more excited when I met up with fellow Hamilton cosplayers on Saturday. Our casual photoshoot somehow led to all of us singing "Guns and Ships" in front of a small crowd and actually getting a round of applause! It makes my crazy little geeky Broadway-loving heart swell to see the worlds of musical theater and Comic-Con collide.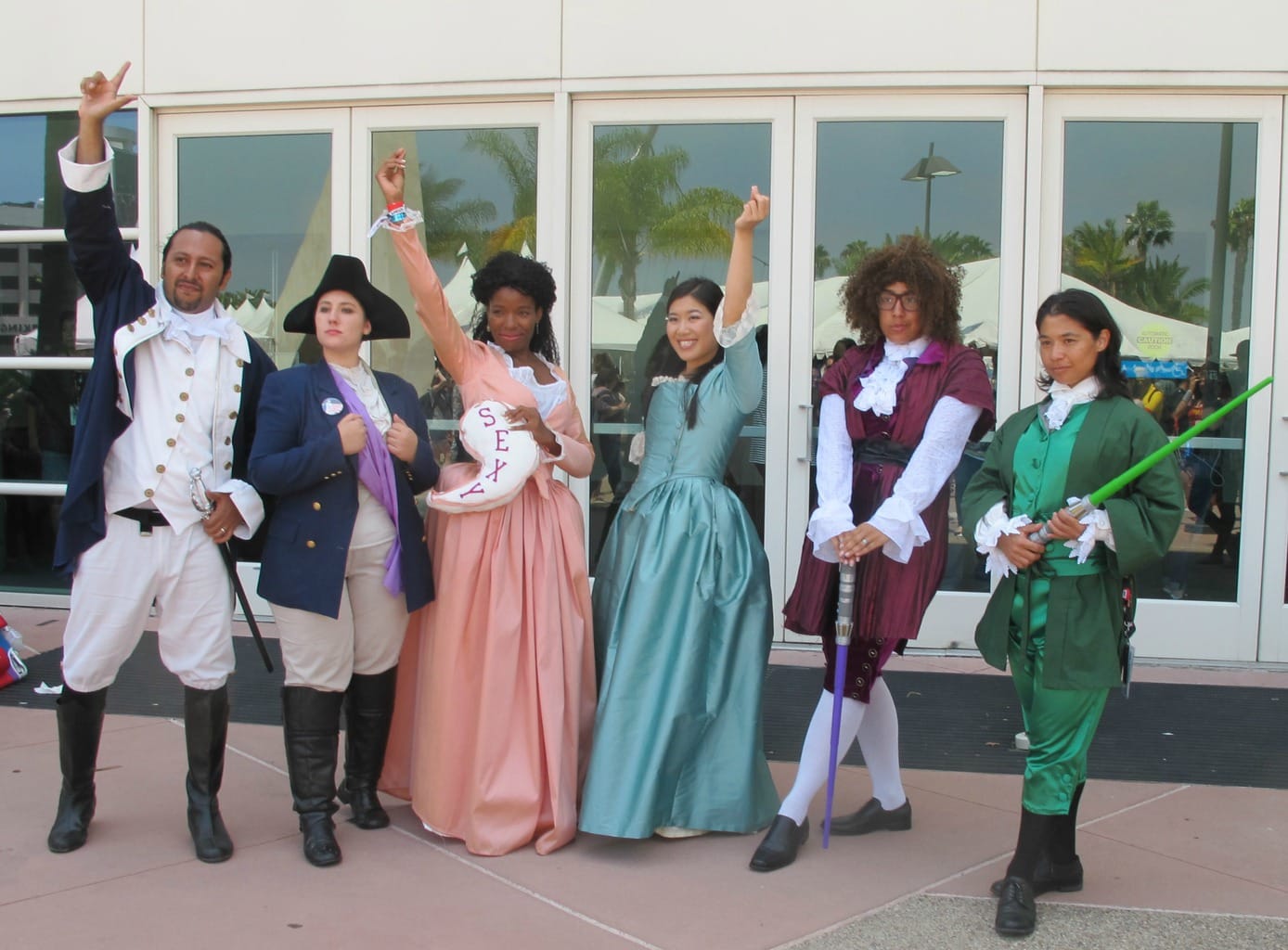 Meeting Costume Designers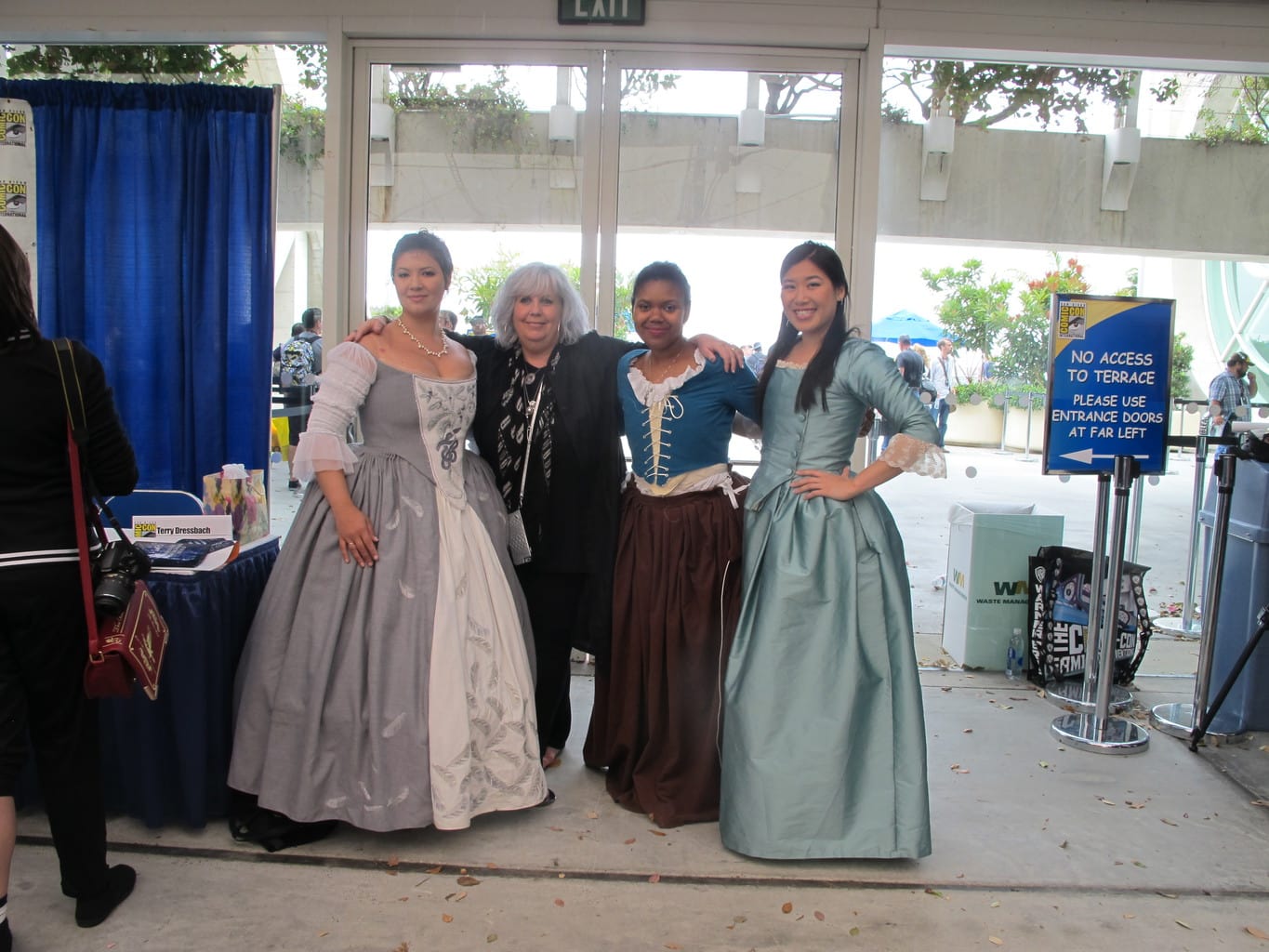 I've always been so fascinated by the process of creating costumes for movies and TV so I made sure to attend the two panels held by the Costume Designers Guild. I was particularly excited to hear from Terry Dresbach (Outlander) and Shawna Trpcic (Firefly, Angel, Dr. Horrible's Sing-Along Blog), who told great stories about how they come up with their designs as well as the crazy budget and deadline problems that arise on their productions.
(I do not keep my cool at all when meeting my heroes, so I'm pretty pleased that I held it together while talking to Terry Dresbach at the post-panel signing.)
The Pokemon GO Panel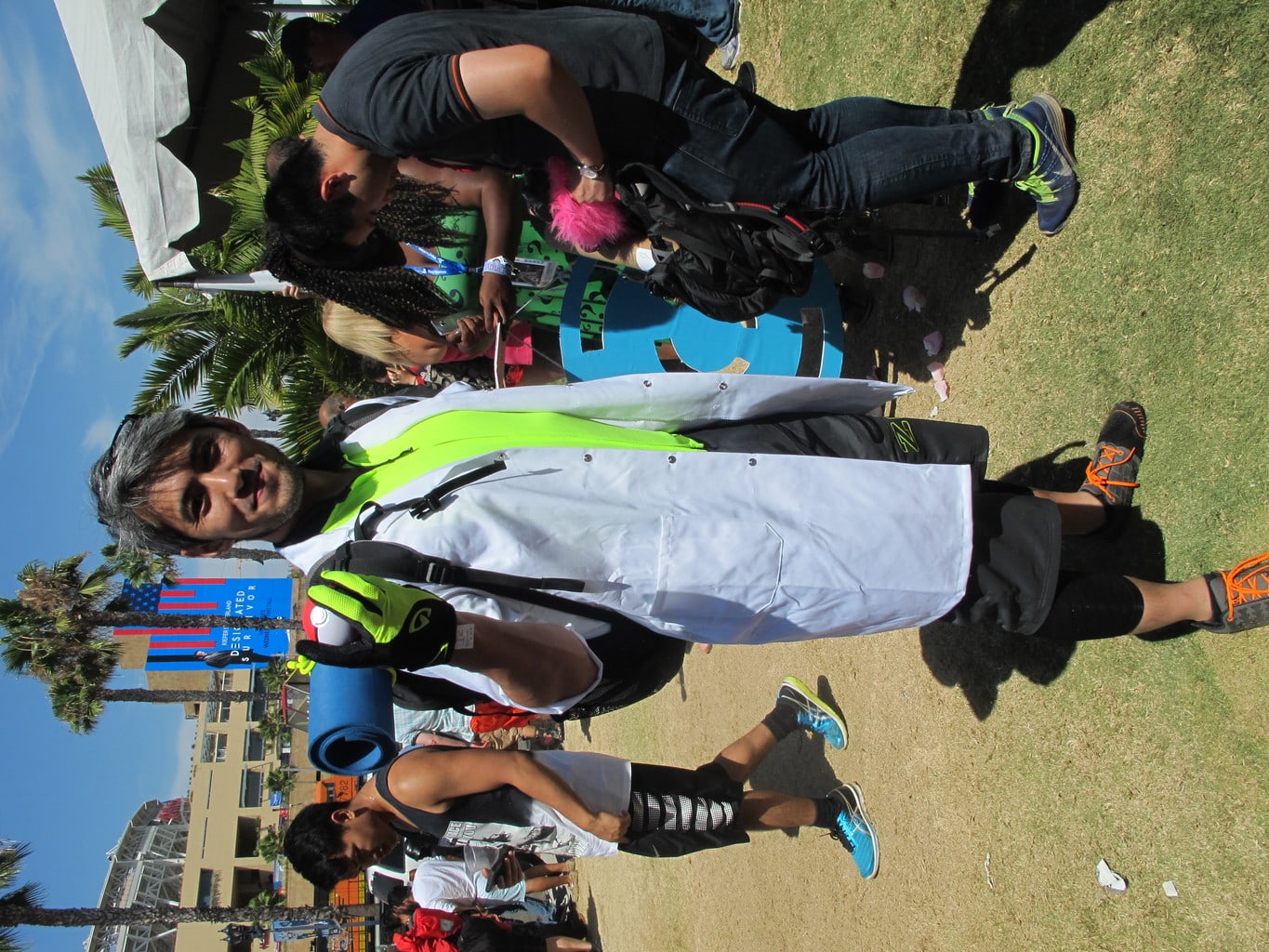 Up until the last day of the con, I'd avoided the insanity that is Hall H. But two of my Team Valor friends were going to be at the Pokemon GO panel, so I just had to be there to rep Team Mystic! (Ok, so it was mostly because of the rumor that Legendary Pokemon would be released at the panel. This rumor turned out to be 100% false.)
Even though nobody got an Articuno/Zapdos/Moltres, there's nothing quite like the energy of being in a room with moderator Chris Hardwick (Team Mystic!), Niantic CEO John Hanke (Team Instinct!), and 7000 other Pokemon-obsessed fans. Plus, they unveiled the designs for the team leaders, Blanche, Spark, and Candela.
What did you think?
Have you ever attended SDCC? Have you gone to other conventions? (I'm going to NYCC for the first time this year!) What's your favorite part of the experience?