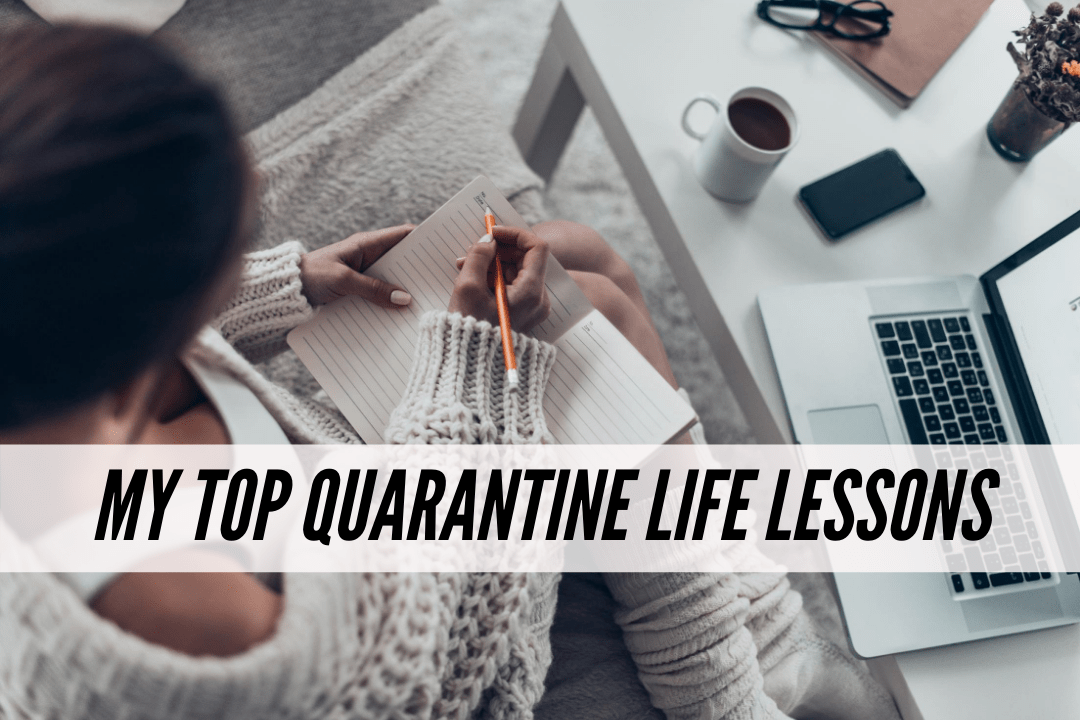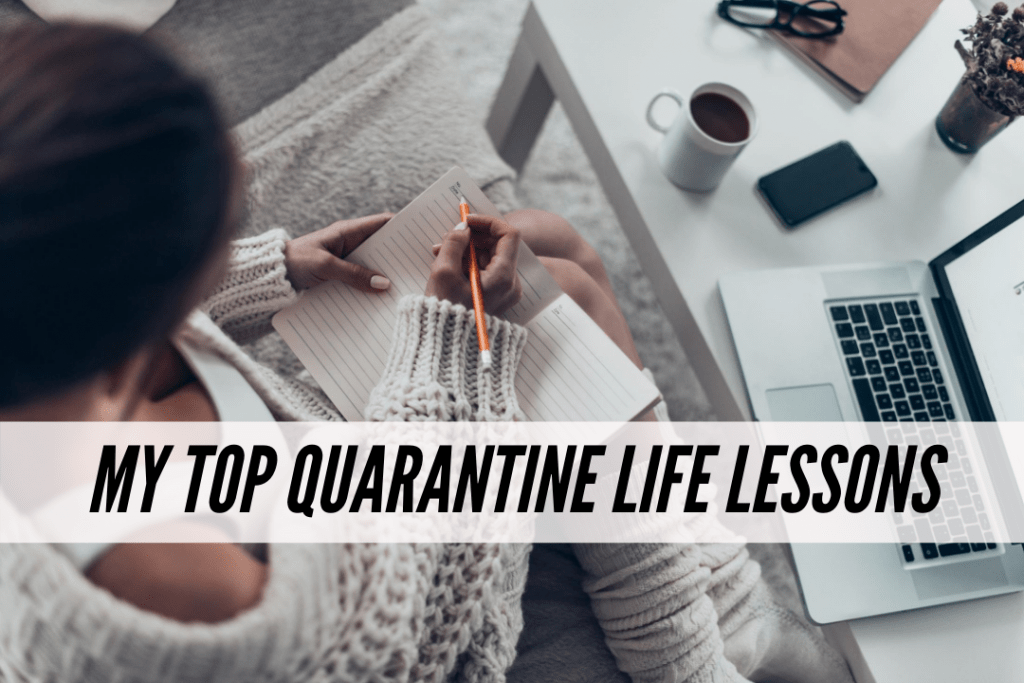 The past six months have been an insanely crazy time that no one saw coming. As much as the pandemic has affected college students in negative ways, for me it has also brought about some hidden blessings.
Throughout all of the ups and downs of the past few months, the most helpful thing for me has been to focus and reflect on some of the good things that have happened to me, and some of the lessons I've learned in quarantine. And there have been many.
Here are some of the best realizations I've had over the past six months, about myself, my life, and how to live and be the most authentic I can be! Hopefully you have had similar experiences of your own and can reflect on this time fondly — or at the very least, learn something you can take with you once normal life resumes.
Take Time for Yourself
This should be super obvious, but weirdly enough, it didn't become apparent to me until the world slowed down for a bit.
Pre-quarantine, I was juggling school, work, and social events, always feeling like I was obligated to other people and struggling to keep up with my commitments. Now, I make time for me.
One of the hardest lessons for me to learn was that sometimes you need to do things only because they make you happy. These fun things aren't always going to be productive, but making them happen will increase your happiness a ton.
I've also found that I need a mix of "me time" activities. For instance, I've found that sitting around and watching Netflix is a great way to relax, but it doesn't always make me feel like I'm having fun. Sometimes what feels best is to work on personal projects or use my brain as part of my leisure time.
Making time to relax is super important, but making time to cross items off the bucket list or start a personal project you've been meaning to feels great as well! Just make sure you pay attention to what feels most enjoyable to you.
Dress Up Often and Dress for Yourself
I'm one of those people who fears wasting an awesome outfit on an unexciting day! That's why for the past 6 months I've spent most of my time in sweatpants, longing for the day I could take some of my cooler clothes out from the back of my closet.
I've recently learned that just because we're inside, that doesn't mean we can't dress up! Furthermore, just because we aren't going to indoor restaurants or bars, that doesn't mean we can't still wear cute clothes.
Whether it's trying out a new skirt on a trip to the grocery store or some statement jewelry when grabbing a bite to eat outdoors, spending time on your outfits is a great way to feel good about your style.
Before quarantine, I found that my style in a lot of ways reflected the people and environment I was around, and I would rarely dress in a way that was different from my acquaintances.
Spending some time apart from everyone, I was able to focus on what inspires me, and buy pieces that I want, rather than pieces that would mesh well with the world around me.
After being exposed to so many different people with unique styles on Instagram and Tiktok over quarantine, I've become proud of having a unique style. I'm adding back in bold pieces to my wardrobe, and I'm learning to dress how I want to, regardless of how others will react.
Stop the Productivity Contest
Back in March when everyone was first quarantined, I saw so many people on social media talking about how much work they were doing, how many club meetings and social events they were having online, and the endless "Zoom Happy Hour"s and online game nights they would attend.
As someone who had a hard time adjusting to living at home, continuing classes, and finding remote work, I felt overwhelmed at what everyone else was doing. I always felt like whatever I did wasn't enough, and that I was not taking full advantage of some of my newfound time.
Through the spring and summer, I learned that everyone (whether they post about it or not) is going through their own struggles, and life isn't the same for everyone.
Because of gaps in resources, environments, and lifestyles that a lot of us are facing, not everyone is fortunate enough to be in the same circumstances.
I believe strongly in pushing myself to my fullest, but trying to be competitive and out-do others isn't good for my mental health, nor does it account for all of the unique challenges I have faced and overcome.
So if you're feeling similarly, please — opt out of the productivity competition right now. I promise, you will feel so much better.
The Many Ways to Stay in Touch
Both myself and my friends are pretty busy with school and family circumstances, but it makes me sad that we're not able to Zoom or FaceTime regularly!
Through months of being apart from the people I thought I'd be spending every day with, I've learned of some more unique and low-maintenance ways to keep in touch with friends. (I love this post as well for more ideas!)
While some prefer long chats every once in a while, I've found it easier to have short, 10 minute FaceTime check-ins with friends once every few days.
That way, there's no pressure to talk forever, and it's easier to find time to chat. I also love calling a friend when I'm in the car for a while (legally, of course) so I can make good use of my time.
More out-of-the-box ways to stay in touch with friends are Instagram or Facebook group chats exclusively for sending each other memes, making duet Tiktoks with each other, or even collaborating on a project together.
I've written letters to friends, sent care packages, and been involved in art swaps – all great ways to stay in touch, spark creativity, and fund the USPS!
What Do You Think?
What is the most surprising thing you've learned about yourself during quarantine? Which of these lessons resonates most with you in your daily life?
Let me know in the comments!