This post may contain affiliate links, which means we may receive a commission if you purchase through our links. Please
read our full disclosure here
.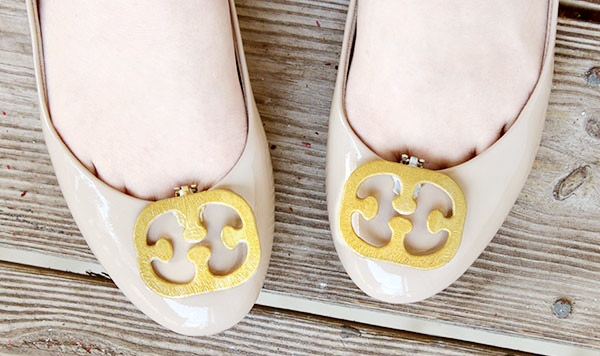 As every college girl knows, ballet flats are a total wardrobe staple. For a while now, I have been longing for a pair of Tory Burch's classic Reva ballet flats. However, they're a little out of my price range right now. So what's a girl to do? DIY, of course!
This DIY is great because it's super cheap (just wait till you see what the clip design is made from) AND totally versatile – the clips attach and detach easily so you can use them with any basic flats you own. Ready to learn how to make them? Read on!
Supplies: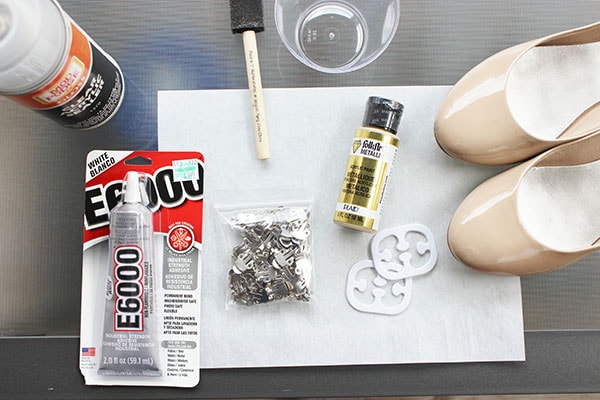 What you'll need for this DIY:
A basic pair of flats
Super glue or really strong craft glue
Shoe clips or clip-on earring backs (from the craft store)
Gold or silver spray or acrylic paint
Spray gloss
Paintbrush
Wax paper
Bra Clips (Yes, like the ones from the commercials!)
Step 1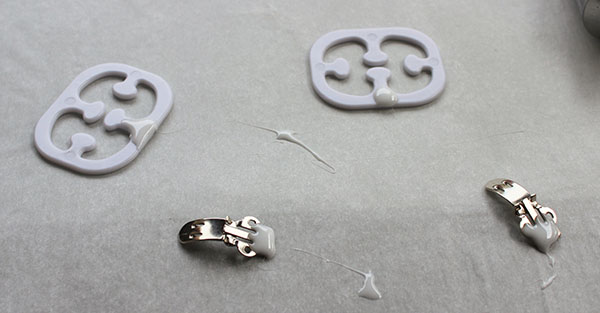 Make sure to read your glue instructions, mine said to let dry for 24 hours.
Take your two bra clips and use your glue to adhere them to the shoe clips. Make sure you glue them evenly so they look alike. Set your clips on the wax paper while they dry so you can easily remove them once they're done.
Step 2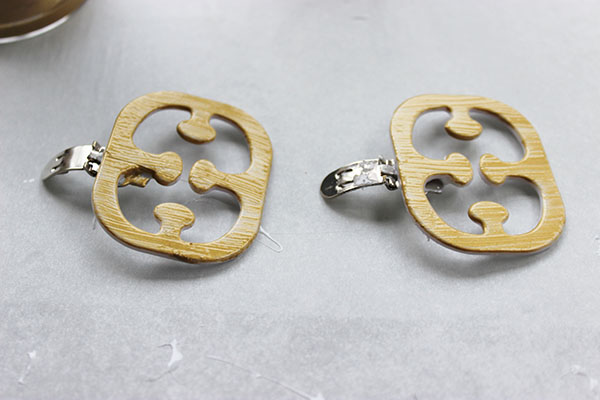 When your glue is completely dry, you can use your paint to apply a thin coat of gold or silver onto your clips. Then, when that is dry, go back and paint another layer. Add as many layers as necessary until you're happy with the opaqueness of the clip.
Step 3
After your paint is dry, use a spray gloss to seal everything in and add shine. Finally, let that dry according to its directions – usually, it will take a few hours.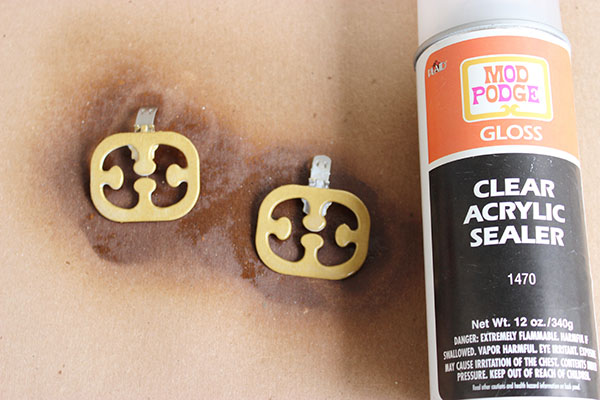 That's it! When your shoe clips are fully dry, you can clip them to the front of your shoes and rock your fancy flats that didn't break the bank!
Tell Us Your Thoughts!
What do think of this project? Are you going to try to make your own shoe clips?? Do you have the real Tory Burch versions? Let us know with a comment.