This post may contain affiliate links, which means we may receive a commission if you purchase through our links. Please
read our full disclosure here
.

Staying stylish on a budget can be hard, especially in College. That's why DIY Chic is here to show you how to update your wardrobe without breaking the bank. If you are looking for more DIY inspiration, take a look at our past tutorials on making a multi-strand statement necklace, bow hair accessories, flower hair clips, a printed word scarf, transforming a pair of old jeans, recreating an old or thrifted item, or creating a pair of cap-toe flats, shortening a hemline, distressing a pair of old denim shorts, or embellishing an old clutch or wallet.
Every college girl needs that special statement-making accessory. A bold necklace is the perfect way to dress up a casual outfit for class or add a little something extra to a special occasion look. This week, we are sharing a surprisingly easy layered statement necklace DIY. Take a look at the step-by-step process below: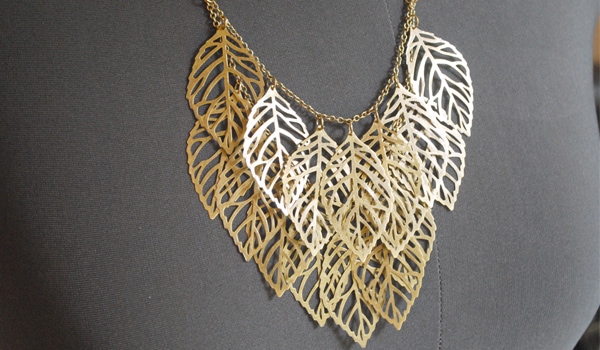 What you'll need:
Needle-nose pliers. I used a small pair specifically for jewelry making, but a regular pair will work fine.
Jump rings.
A necklace clasp.
Chain. At least 30 inches, or more, depending on how long you want your necklace to be.
Charms, beads, etc. to layer. I picked up these leaf-shaped metal charms in the beading department of a local craft store. I used about 16 of them.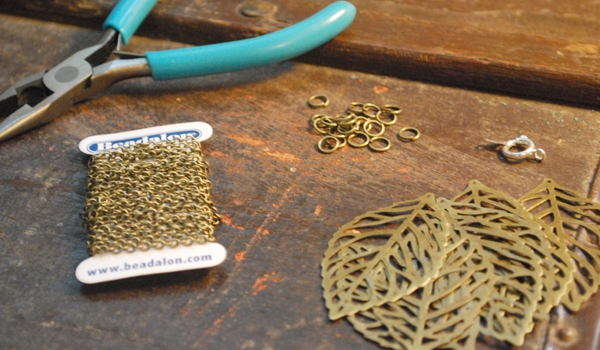 The step-by-step process:
1. Measure out how long you want your chain to be, cut the chain, and attach the necklace clasp if needed. I made my chain 25 inches long and used jump rings to attach the clasp since the links are small.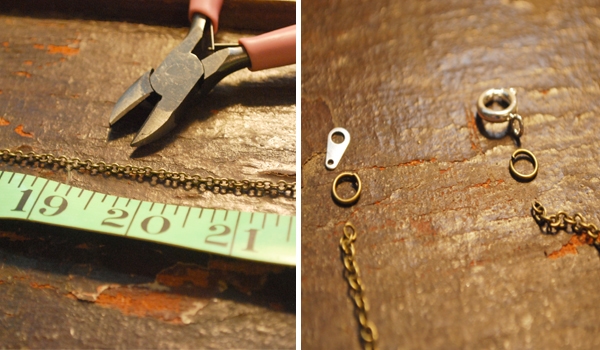 2. Before you get started, decide how you want to arrange your charm layers and where you'd like them to sit on the chain. Then, begin attaching your first layer of charms or pendants with jump rings.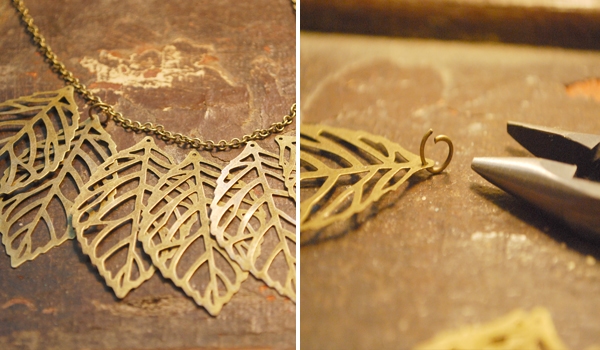 3. Continue attaching your first layer until your necklace begins taking the shape you want. Make sure that each and every jump ring is securely closed with your pliers – otherwise, your work might fall apart.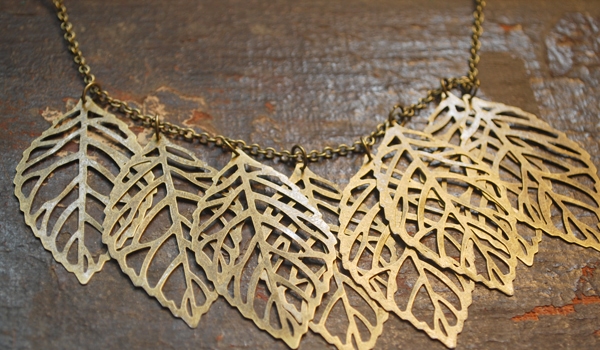 4.Measure out the second layer of your necklace, which should be slightly shorter than the first. Using jump rings, attach it a few inches up the chain from your first layer, as seen in the pictures below.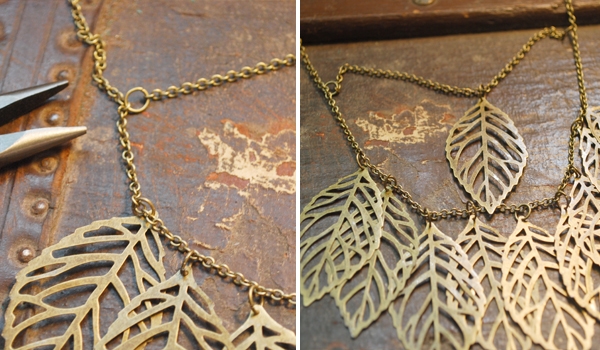 5.Just like you did with the first layer, begin building your second layer by attaching your charms or pendants using jump rings. If you want, you could add a third or fourth layer to create the look you want, but I stopped at two layers.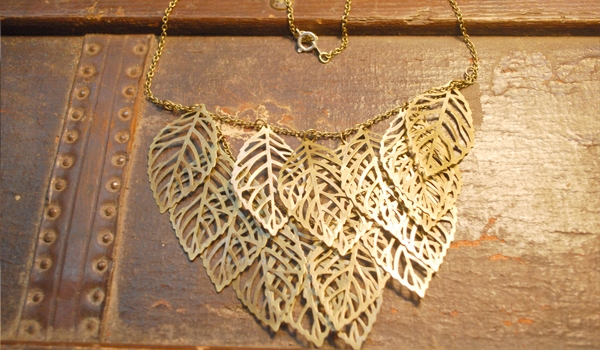 And there you go! Though this sort of project might take a little bit of time and patience, the process itself is surprisingly simple. The best part is you can create a customized piece that fits your personal style.
What do you think?
What do you think of the layered necklace look? Are you a fan of bold statement jewelry? Do you have a do-it-yourself project you'd like to see on College Fashion in the future? Let us know in a comment!